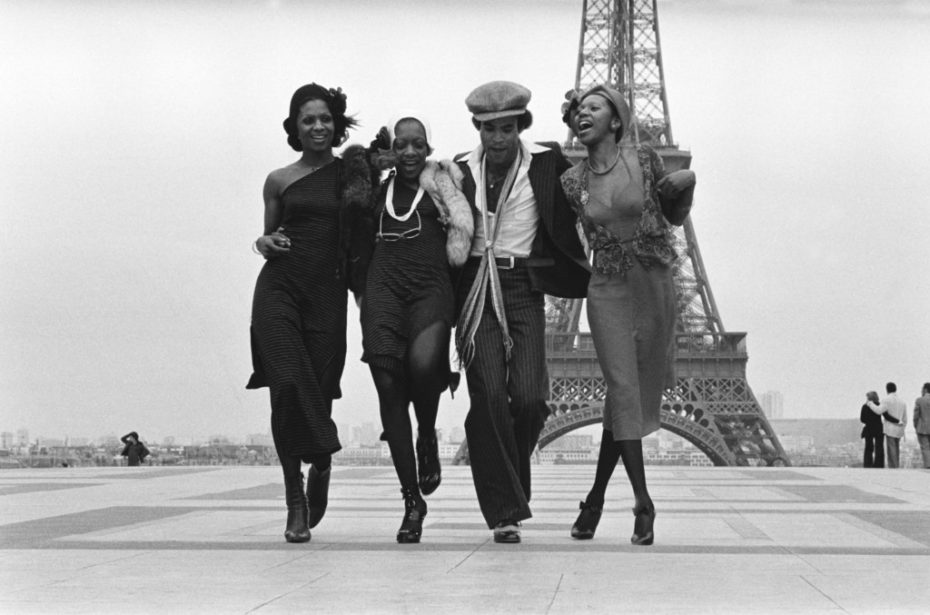 The Black Lives Matter movement has opened our eyes in so many ways. It plays a crucial role in upholding the living history of a different side of Paris. This week, Keyholders joined me on Zoom for an introductory Black History Tour through Paris, – one that belonged to Black America's own "Lost Generation" of ex-pats, and their beloved cafés and brasseries on the Left Bank.
We're pleased to share a replay of this video in particular with our entire audience, so let's follow in the footsteps of the great James Baldwin and so many other unsung African American luminaries whose stories are hidden all over Paris…

A Beginner's Black History Walk on the Left Bank:
Find all the historical locations mentioned in this walk using MNC's Keyholder map here.
Next up, you'll find our growing guide to a new generation of Black-owned businesses in Paris, from Pan-African restaurant recommendations and artisanal boutiques to Black History tour guides and Parisian content creators.
This list of black-owned businesses will be continuously updated as we discover more gems across Paris…
Restaurants & Bars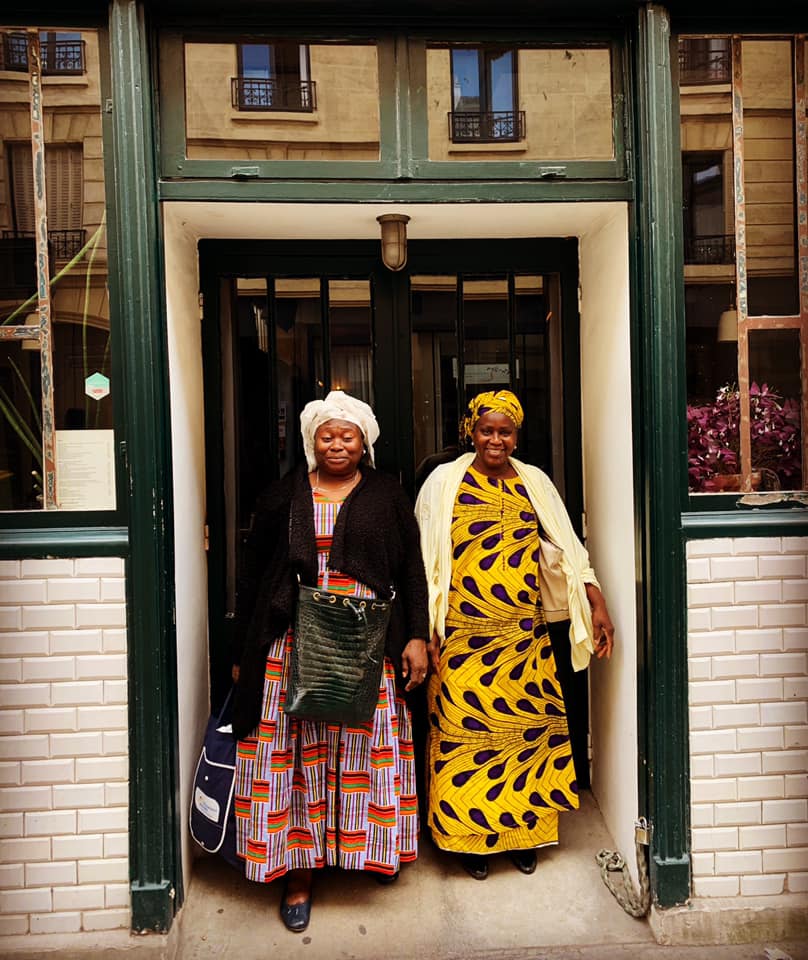 Waly Fay
Tucked away on a side street in a old toy factory, this trendy and chic West African restaurant has actually been around for over 20 years. When in search of something to refresh your palette, head straight to this warmly-lit date night destination. Accented with rustic and industrial decor that's a signature of the cool-kids' 11th arrondissement, their seafood dishes are a must-try.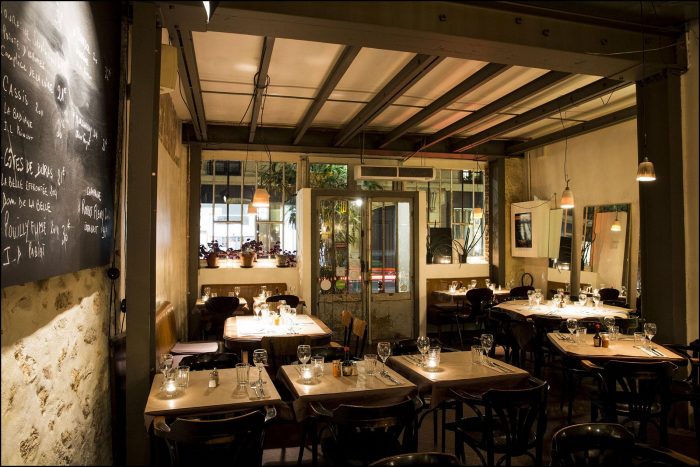 (6 Rue Godefroy-Cavaignac, 11ème, +33 1 40 24 17 79, Open 7 days a week. Discover their menu online.)
A la Banane Ivoirienne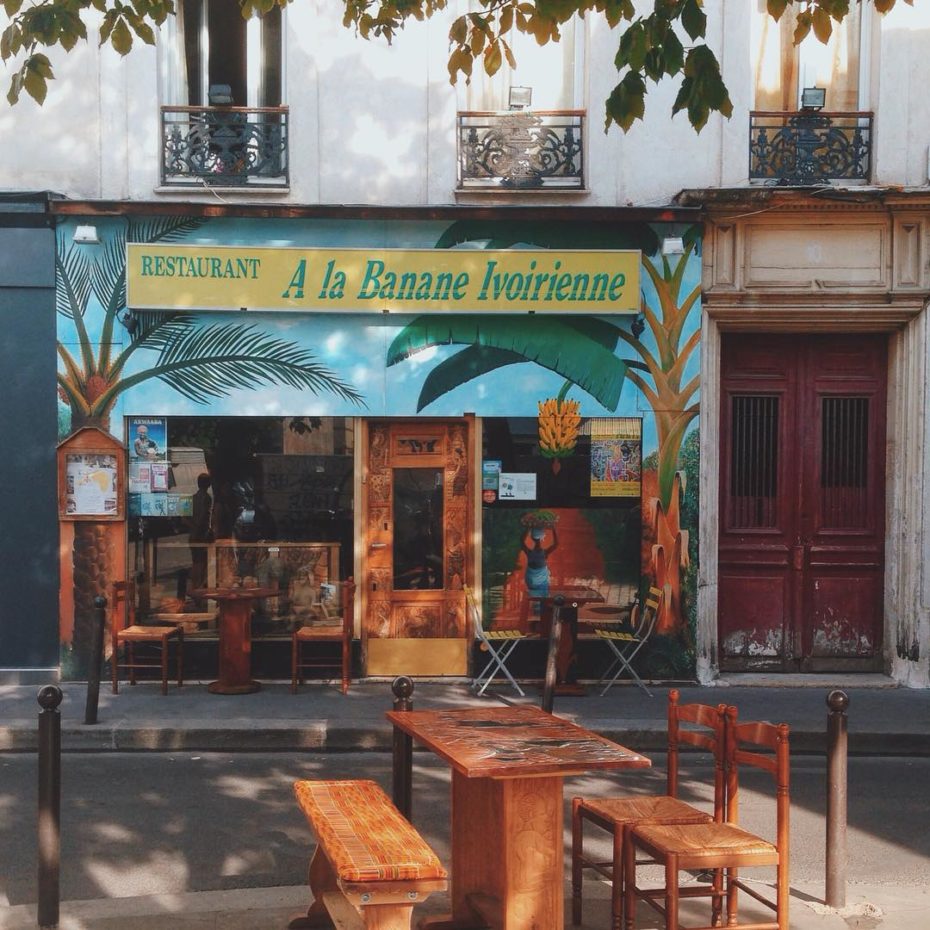 Sit down for a dinner on the Cote d'Ivoire for under 30 euros per person including an apéritif, starter, main, wine and dessert. The plantain dishes are obviously, a delight. (10 rue de la Forge Royale, 11ème, + 33 1 43 70 49 90, Open Tuesday – Saturday. Find out more on their website.)
Le Tricycle & Jah Jah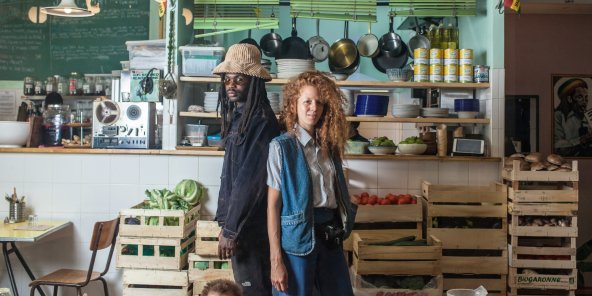 What began as a humble food-bike serving up vegan hotdogs to time-strapped Parisians on their lunch break has since grown to encompass two restaurants, Le Tricycle and Jah Jah, each amassing a cult following. Fusing African and Jamaican flavours with vegan cooking, Le Tricycle founders, Coralie Jouhier and Daqui Gomis, have earned themselves a reputation as one of the leading forces behind the contemporary Vegan movement in Paris.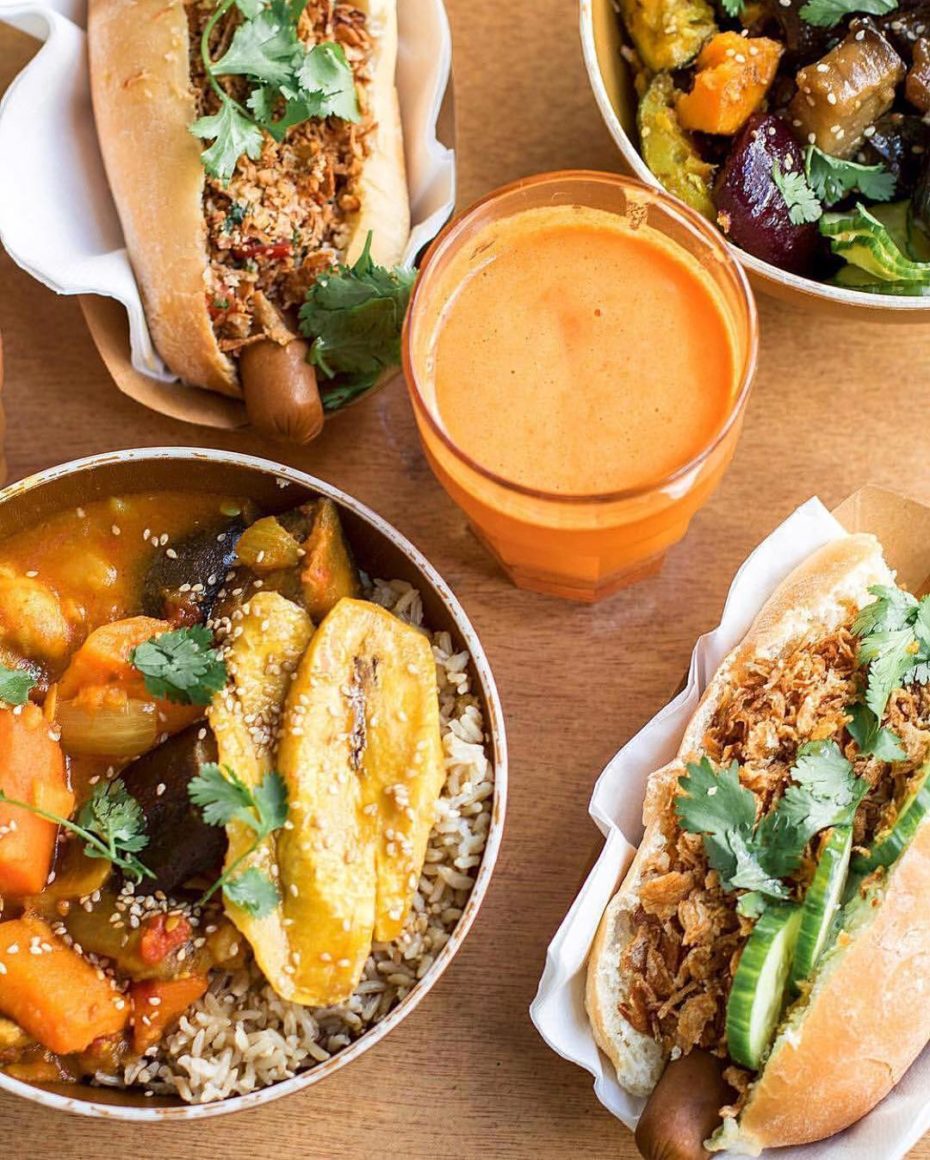 Try their daily bowls topped with a kaleidoscope of fresh ingredients or opt for their famous hotdogs for a healthy and delicious indulgence. (Le Tricycle – 51 Rue Paradis, 10ème Jah Jah – 11 Rue des Petites Écuries, 10ème +33 1 46 27 38 03 @jahjahparis)
Babylone Bis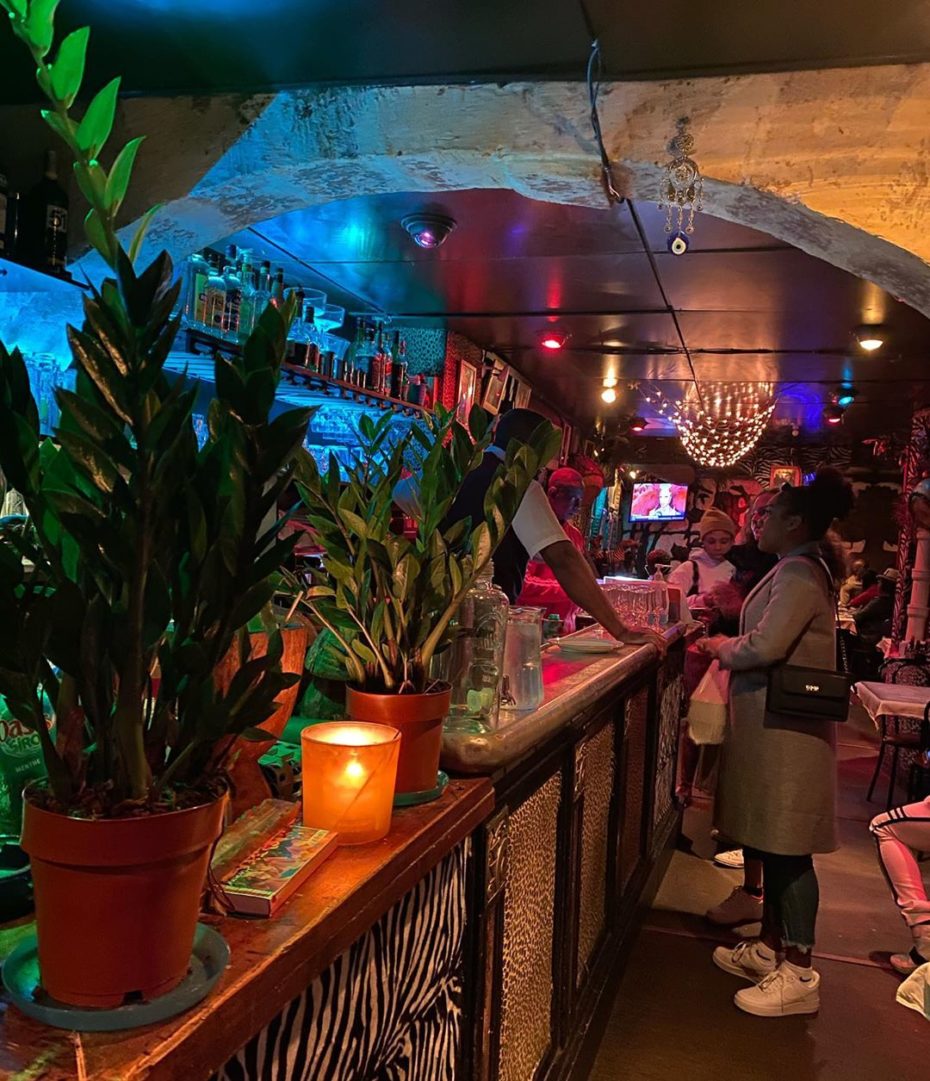 Discover some seriously delicious chicken dishes with banana plantain and coconut rice to soak up a long night of partying. This funky twenty-something-year-old Antillese kitchen has fed the likes of everyone from Marvin Gaye to Rihanna. Open officially from 8pm to 5am, open unofficially until 7am. (34 Rue Tiquetonne, 2ème, +33 1 42 33 48 35, Open Wednesday – Sunday. Check out their Facebook for more info.)
Gumbo Yaya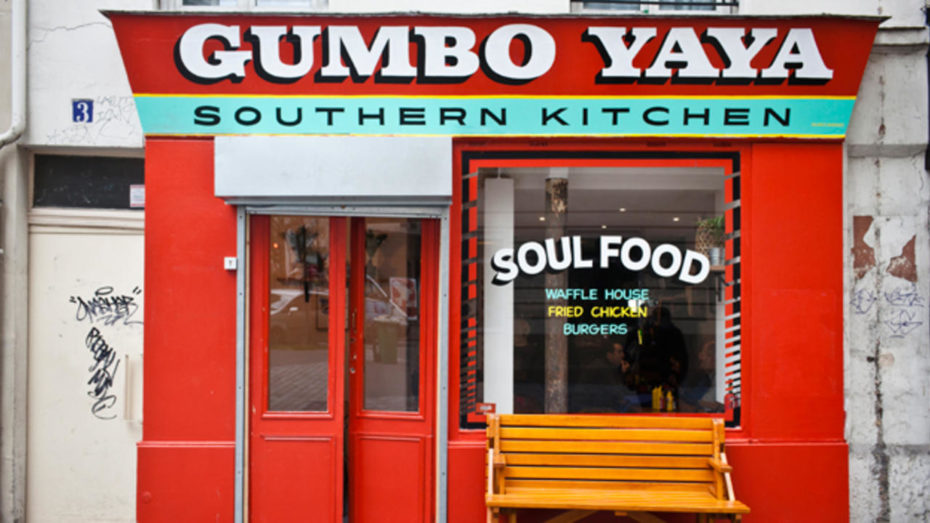 The only authentic Chicken & Waffle in Paris, this cozy joint serves up soul food and Southern specialties that won't break the bank. They've also got plenty of outdoor seating for the summer. (3 Rue Charles Robin, 10ème, Open Tuesday – Saturday @gumboyaya)
Ô Petit Club Africain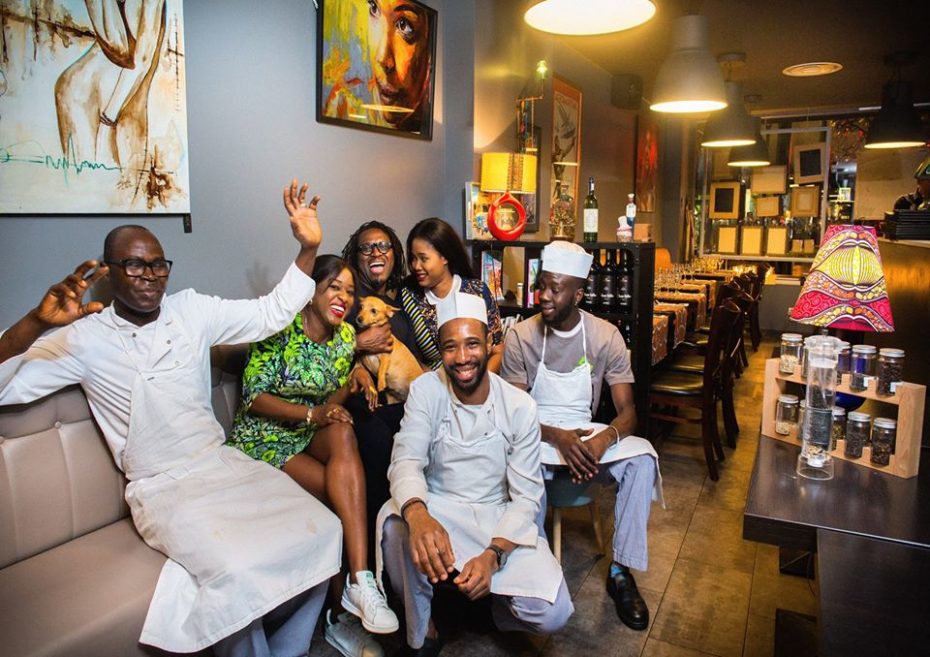 No invitation needed to join this club – just bring your appetite and an appreciation for the vibrant herbs and spices, fresh ingredients, and friendly atmosphere on offer at this oasis in Puteaux, just 20 minutes from Paris. Check the events page on their website before visiting to see upcoming parties, wine-tastings, and live music! (14 Boulevard Richard Wallace, Puteaux, +33 1 45 06 76 22, Open Tuesday – Saturday. Discover the full menu on their here.)
Cerealiste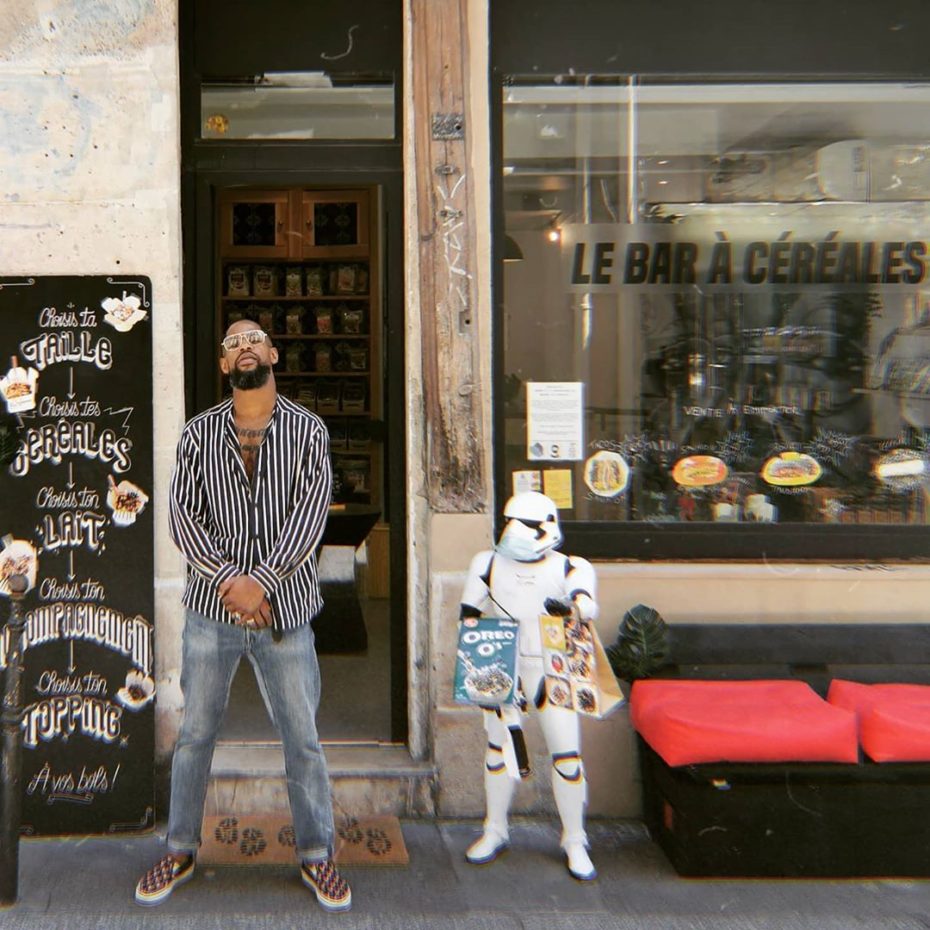 Brunch takes on a whole new meaning at this concept restaurant in the heart of Le Marais. Design your dream breakfast by mixing and matching a range of obscure cereals and toppings, then finish your creation off with the perfect accompaniment… your choice from 5+ flavours of milk (vegan options available)! Check out their Facebook page before visiting to see upcoming events from the resident 'Breakfast Comedy Club' (44 Rue Quincampoix, 4ème, +33 1 72 60 90 35, Open 7 days a week. Check out their website.)
Boutiques & Artisanal Businesses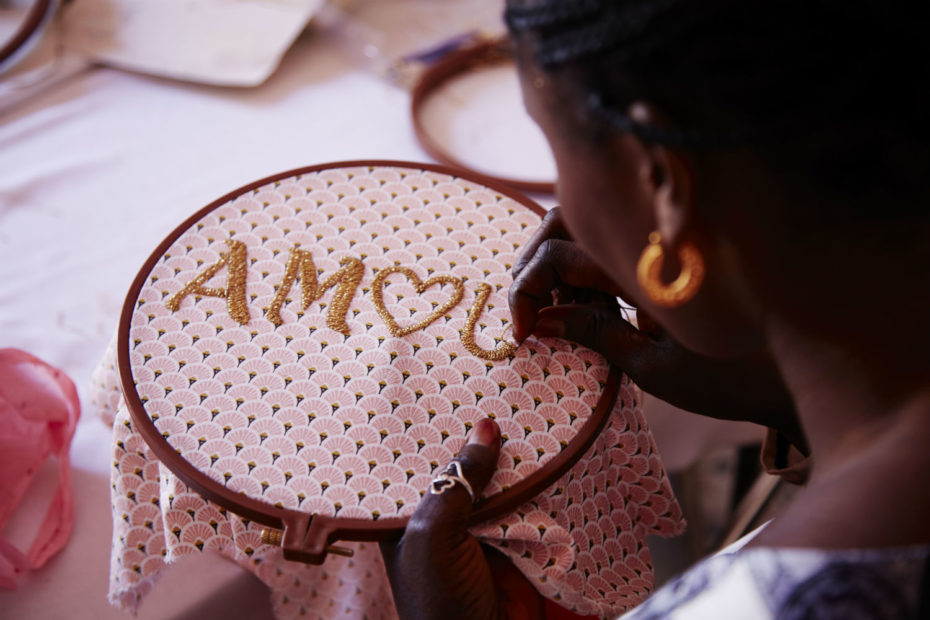 CSAO
Incredible beaded furniture, charming tableware, colourful wax prints, unique Malian jewellery, nostalgic matchboxes; Boutique Csao is a vibrant little bazaar of African crafts. Although it is not black-owned, this store has celebrated the work of Senegalese and West African artisans since the '90s, sourcing some seriously charming household decor while exercising fair trade and encouraging sustainable development back home. It's one of our favourite stores in the city:
(9 rue Elzévir, 3ème +33 1 42 71 33 17. Browse their online store here.)
Keur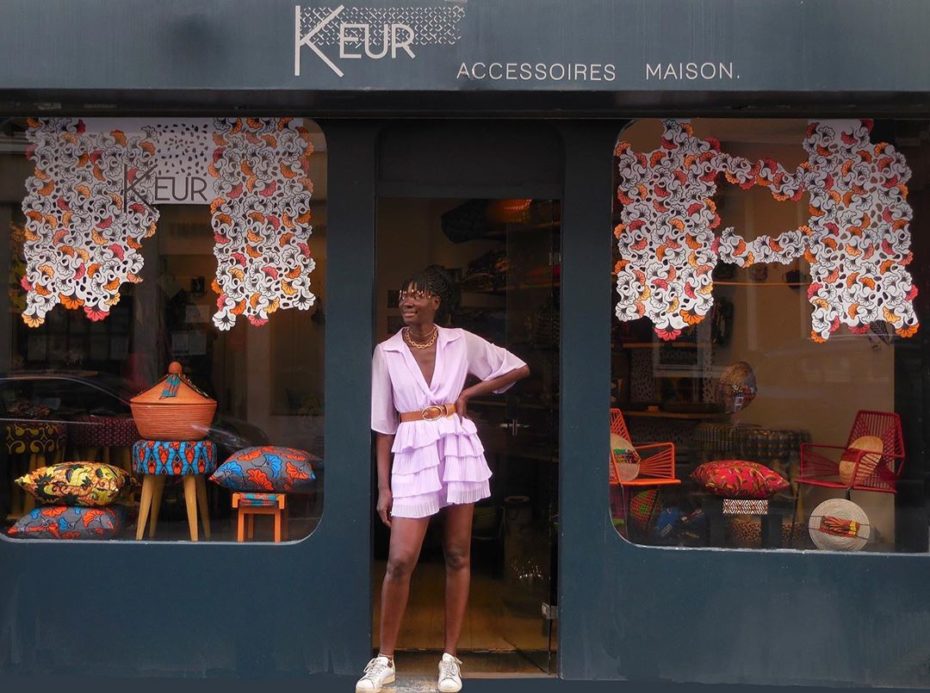 Every item you see in this charming boutique, located in the heart of the trendy Pigalle neighbourhood, is handcrafted in Senegal by local artisans. Feast your eyes on an eclectic and bold selection of homewares and accessories capable of bringing colour and joy to even the greyest Parisian days. (39 Rue Jean Baptiste, 9ème +33 9 84 32 74 38 Open Tuesday – Saturday. Browse their collection or make an order on their website)
Madame de la Maison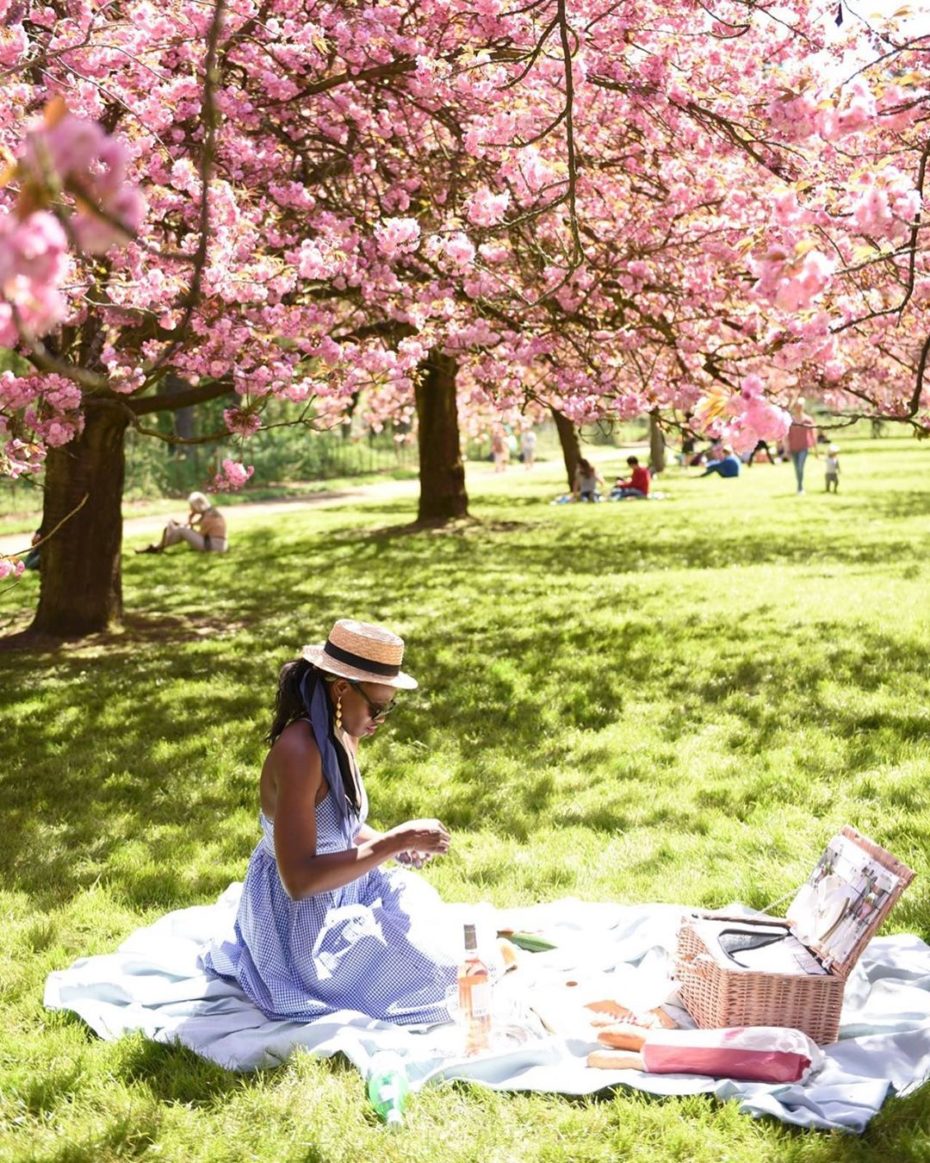 Ajiri, the founder of Madame de la Maison has the eye of a serious collector, and she has the keys to a collection of timeless French tableware, one-of-a-kind antiques and nostalgic pieces that you would never imagine you could just borrow for a day. It's hard to choose from such beautiful things, but that was part of the package – her personal advice and guidance, as well as the smooth delivery, set up and pick up. There aren't many people in the wedding or events industry who can truly master effortless French style – they might try, but it usually ends up looking over the top and inauthentic. You can blindly trust her colour paletting, styling and arrangement – Ajiri is a born decorator. And you can be sure it won't be a cliché wedding if it's done by Madame de la Maison. Nigeria-born founder, Ajiri Aki, can help you turn any venue into a spectacular destination with her collection of vintage plates, glassware, linens and table accessories, available for purchase or rent, for a very reasonable price, we might add. @madamedelamaison.
Mukasa
From flowing summer dresses perfect for enjoying apero hour en terrase, to intricate beaded jewellery and eye catching home accessories, this chic lifestyle brand highlights the diverse talent of artisans from Cameroon, Mexico, Indonesia, Senegal, Thailand and Morocco, wrapped up with a playful Parisian twist. (13 rue Oberkampf, 11ème, +33 1 47 00 77 21. Check out their online store)
Présence Africaine Bookshop
In keeping with the rich history of the Négritude movement, which rose to prominence in the 1930s on the Left Bank in the lecture halls of La Sorbonne, a publishing house and book store in the heart of the Latin Quarter has a eclectic variety of books focused on the African continent & diaspora. (25 bis Rue des Écoles, 5ème +33 1 43 54 15 88. Browse their online selection of books & DVDS)
Maison Château Rouge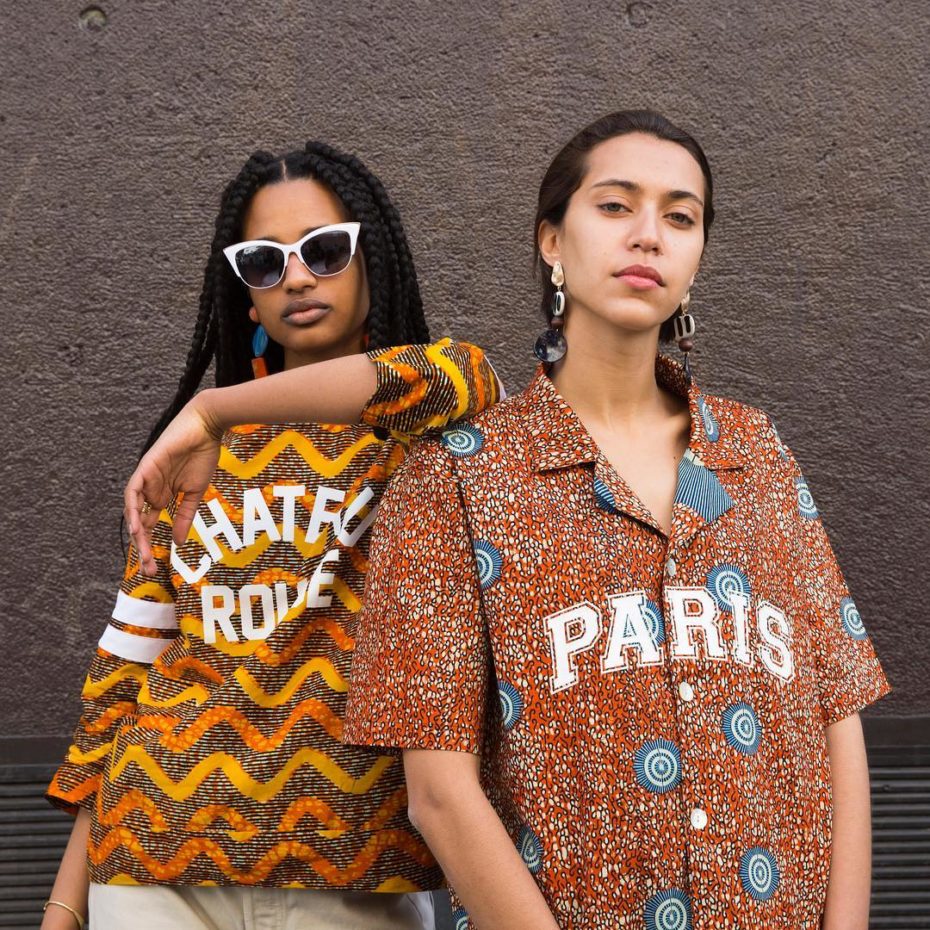 What do you get when you fuse the effortlessly chic appeal of Parisian street style with the vibrant colours and patterns synonymous with African design? Enter… Maison Château Rouge, the brainchild of the talented young entrepreneur Youssof Fofana, making waves across the fashion world for their bold prints and feel-good message celebrating community and unity. (40 Rue Myrha, 18ème +33 6 43 23 90 02. Follow them on instagram for updates while their new website is under construction.)
Sape & Co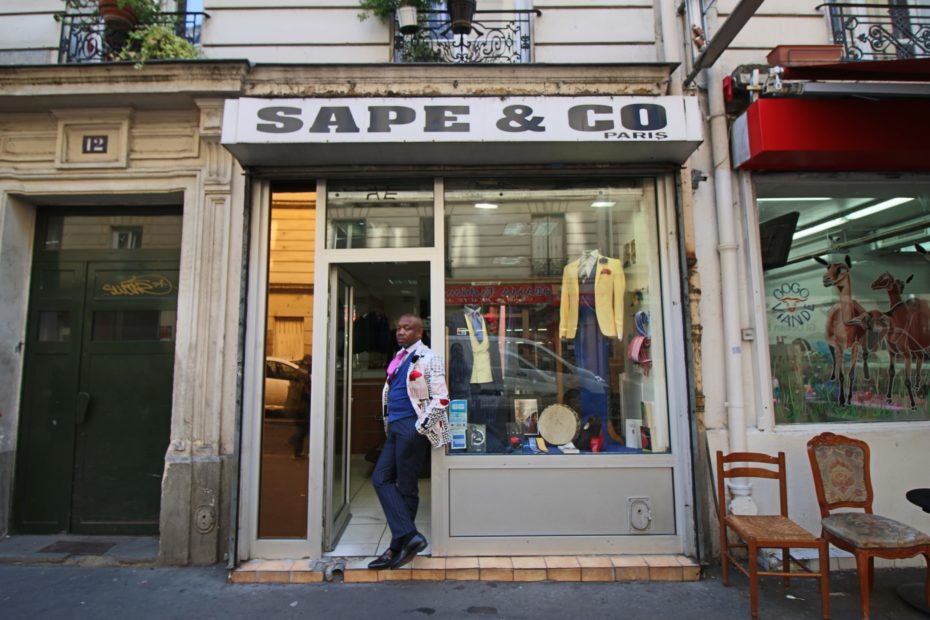 Welcome to La Sape & Co., the unofficial Parisian headquarters of les Sapeurs, a subculture of extraordinarily dressed dandies from the Congo. Jocelyn Armel, the owner of this fashion boutique selling dandy suits, tweeds, and accessories in every colour under the rainbow, is a well-respected figure in Paris's West African community and a sort of ambassador for this style subculture in Europe. Also known as 'Le Bachelor' amongst his dandy peers and the 'Unofficial Mayor of Château Rouge' around the neighbourhood, Jocelyn's goal is 'to celebrate good fashion sense and the ideal of "gentlemanly" behaviour' through the art of Sapologie. (12 Rue de Panama 18ème +33 1 47 64 09 24. Discover the world of les Sapeurs and get to know le Bachelor on Facebook.)
Isakin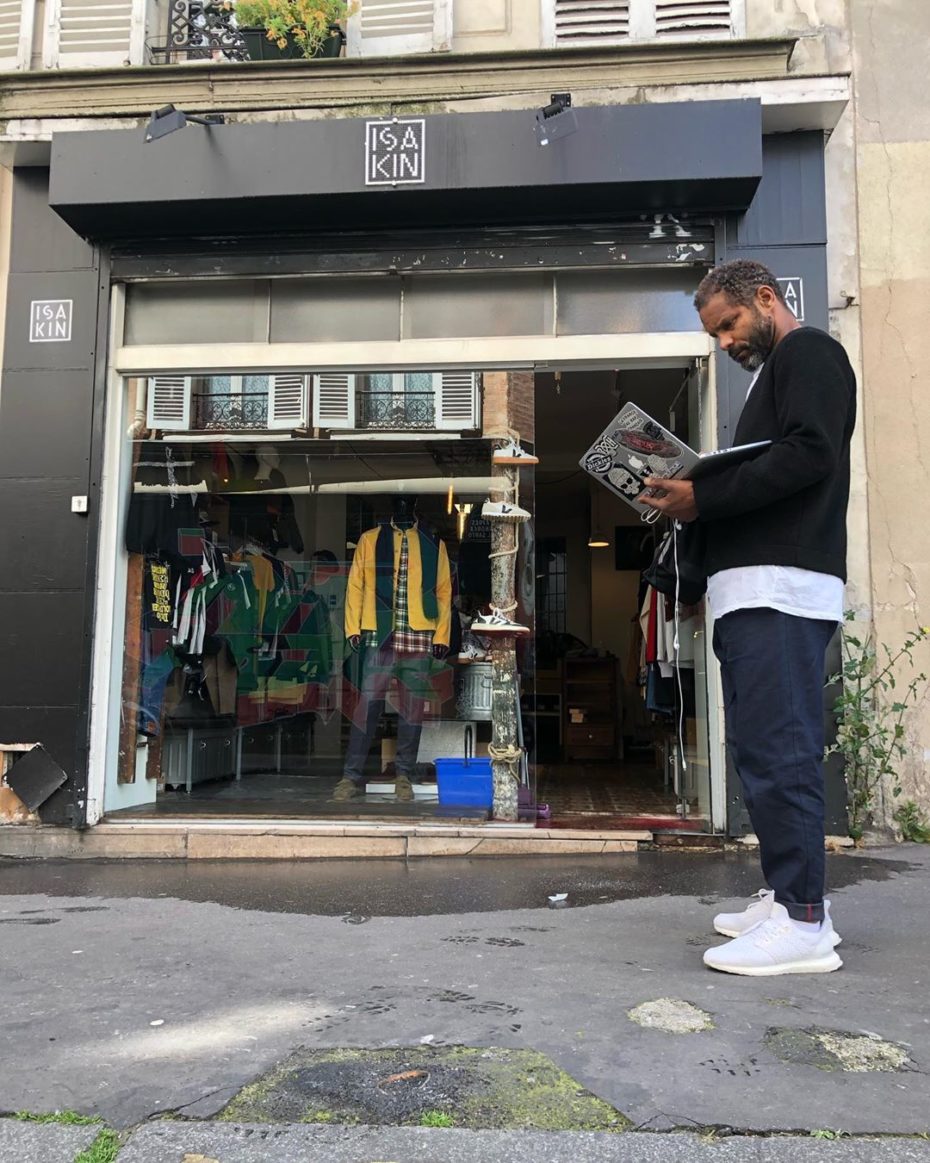 Contemporary menswear brand representing the dynamic neighbourhood of Barbès. The definition of Parisian cool. (9 Rue André del Sarte, 18ème Open 7 days a week. Check out their latest collection on their website.)
Arts & Culture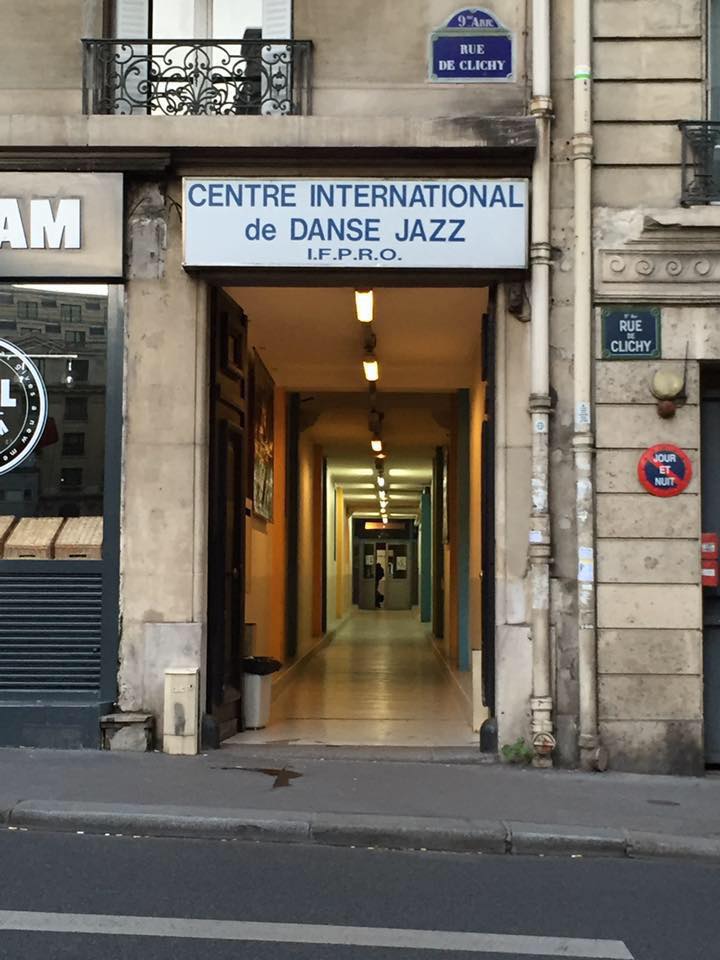 Centre International de Danse Rick Odums
"To dance is to live" – a simple quote that Rick Odums was reminded of each time he visited the Houston dance school where his passion for dance began. After a successful career as a dancer, choreographer, and businessman across Europe and America, this quote continues to inspire Odums as he shares his love for movement and music with a new generation. The Centre International de Danse Rick Odums is not just a dance school, although they do offer classes for everyone from beginners to professionals in French and English. It is a hub for culture and choreography, built on the values of excellence, authenticity, and openness. (54 A, rue de Clichy, 9ème, +33 1 53 32 75 00. View their class schedule online.)
Soul Food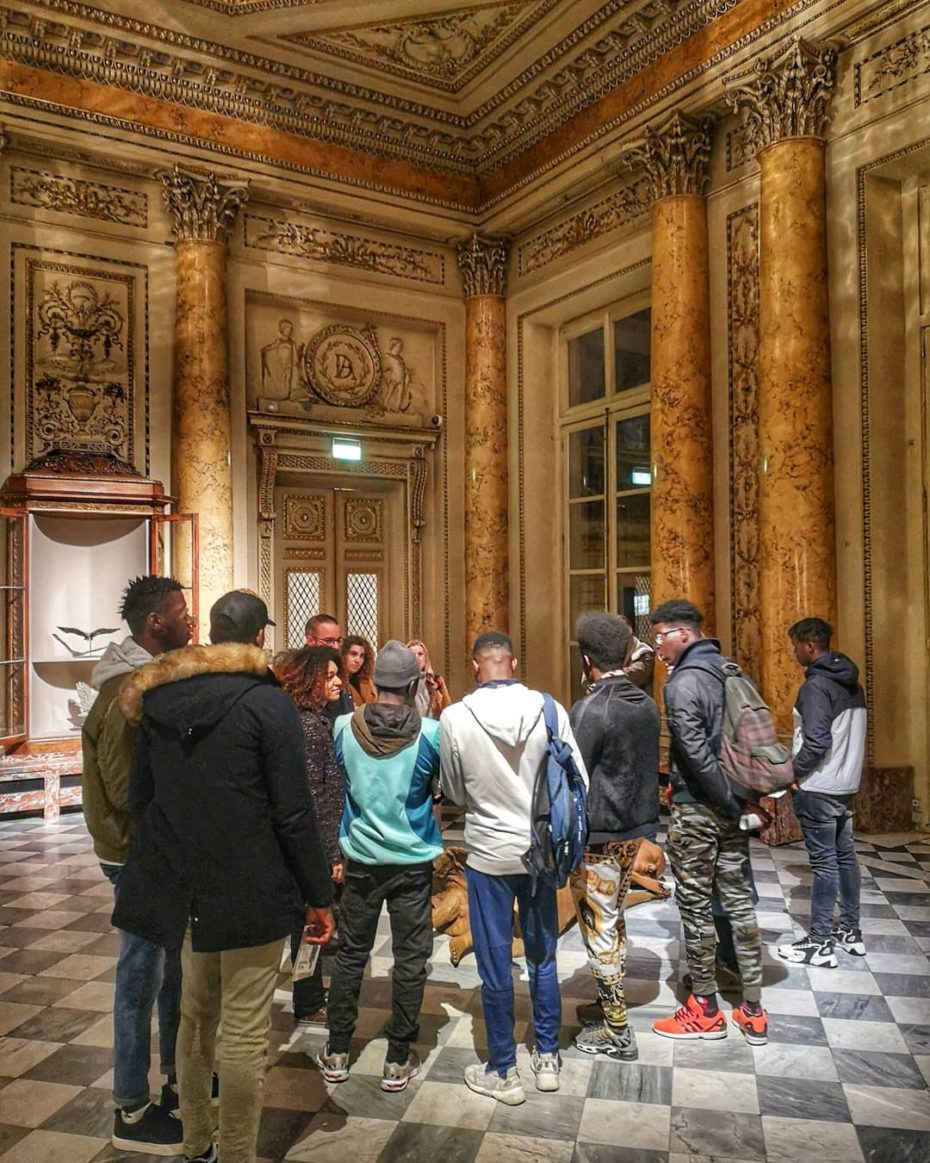 Soul Food is a non-for-profit organisation that helps migrant children and teenagers feel a little more at home in Paris through art, music, and mentorship. To learn more about their mission to promote positive cultrual experiences, and find out how you can help them support young migrants arriving in Paris, visit their website.
Galleries & Art Fairs Showcasing Black Artists & Creators…
While these art galleries are not Black-Owned, they are committed to showcasing the work of Black Artists across France and internationally.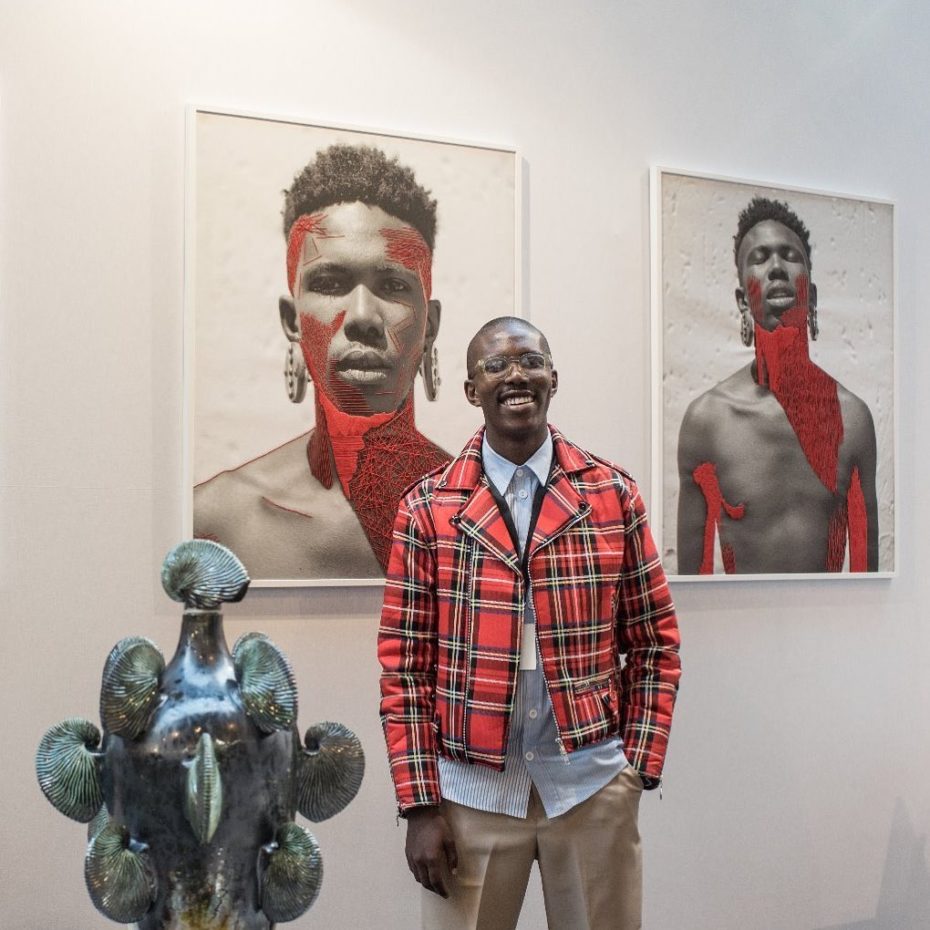 AKAA Art & Design Fair
Also Known As Africa (AKAA) is France's first art fair showcasing African contemporary art and design. Now celebrating it's fifth year, the 2020 AKAA Art Fair returns to Paris at the Carreu de Temple this November. (13-15 November 2020. Find out more on the AKAA art fair website)
Magnin-A
Contemporary art gallery dedicated to the promotion of established and emerging African artists (118 Boulevard Richard Lenoir, 11ème +33 1 43 38 13 00. Discover their resident artists and view upcoming exhibitions here.)
Guides & Experiences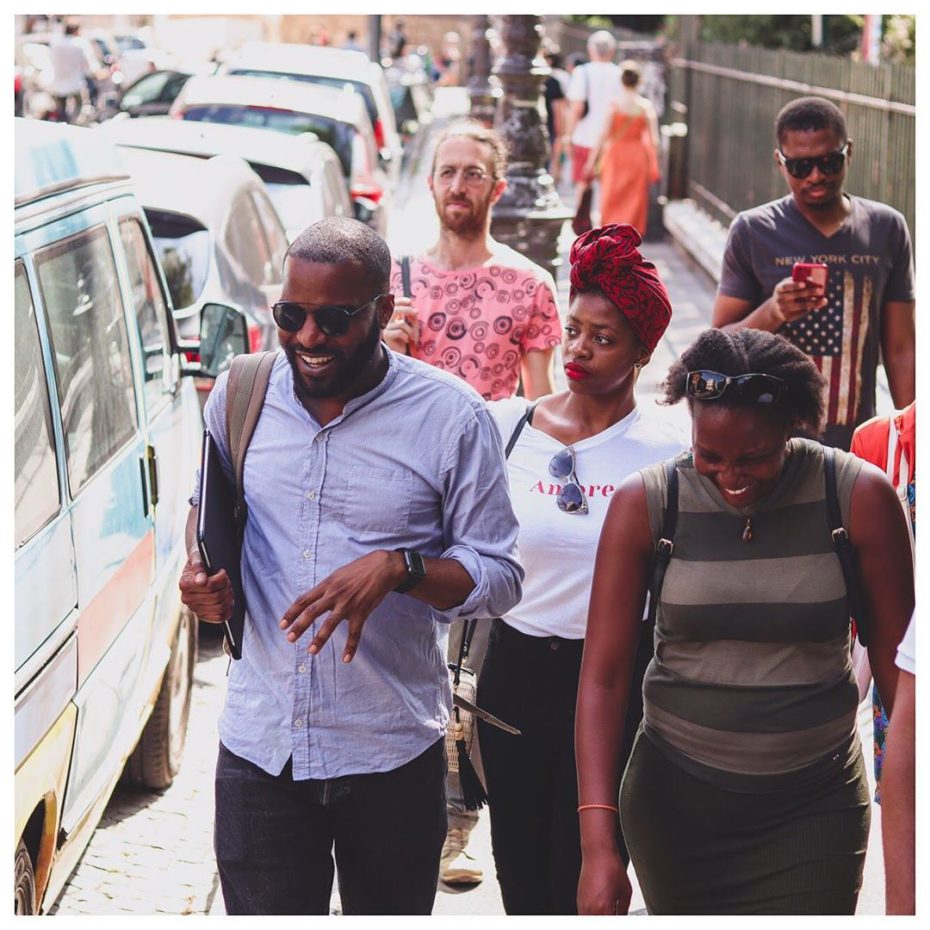 Le Paris Noir
Join Kévi Donat, a charming young French History buff and Urban Culture enthusiast, for a walk through Le Paris Noir; the forgotten history of Paris. Start your journey in the 1950s at the thriving jazz bars of the rebellious rive gauche before sneaking a peak into the scandalous cabarets of playful Pigalle. Finish up with an introduction to the multicultural neighbourhood of La Goutte d'Or, a testament to the diversity and energy of modern Paris.
Entrée to Black Paris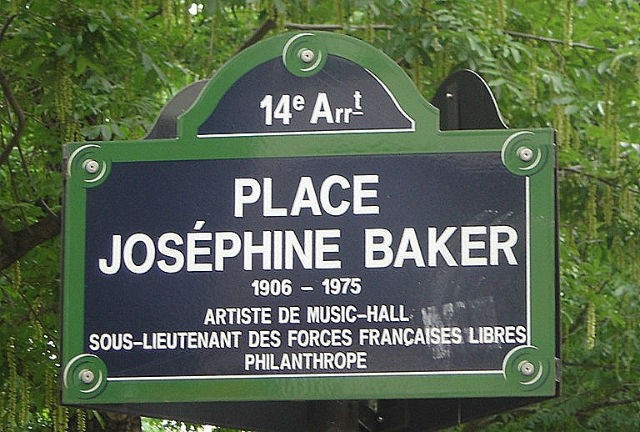 Wander through the streets of the quaint suburban village Josephine Baker called home, take up a bench at the Jardin du Luxembourg and ponder the Black literary greats who were instrumental in the quartier's formation as the cultural hub of the 20th century, or try your hand at a new French dish in a cooking class led by a trained chef. These are just some of the delightful experiences on offer from Entrée to Black Paris to help you discover the true soul and spirit of the city.
Ricki Stevenson's Black Paris Tours
For anyone curious to know the real history of France and the United States, Ricki Stevenson's Black Paris Tours share the stories and secrets behind the Parisian hangouts made famous by African American musicians, soldiers, writers, artists, historians, celebrities, and political exiles.
Little Africa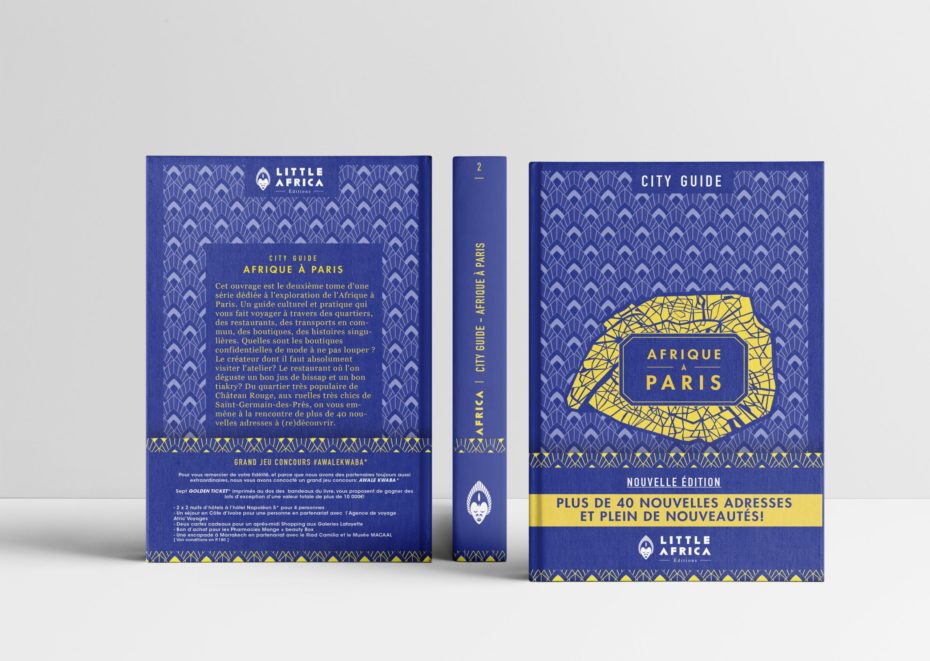 An invaluable resource for discovering black-owned restaurants, boutiques, and mom & pop shops around Paris, Little Africa also offers guided tours on Paris' thriving African and Afro-Caribbean fashion, cuisine, and art scenes, with a spotlight on the magnetic Chateau Rouge/Goutte d'Or neighbourhoods.
Bloggers & Content Creators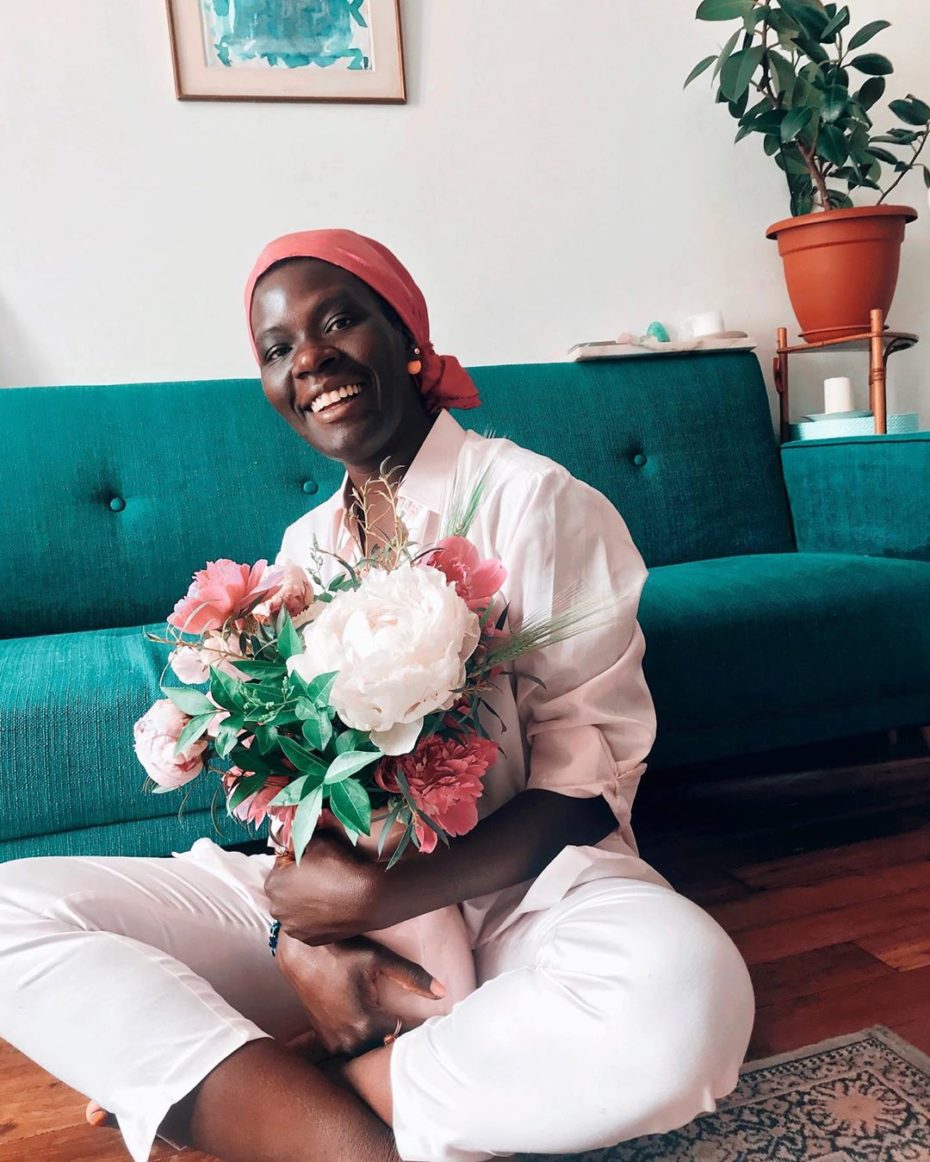 My Parisian Life
Yanique Francis is a talented story teller, wedding planner, and foodie who shares daily snippets of joie de vivre through her instagram and blog. Planning a trip to Paris? Yanique offers a taste of Paris as the locals enjoy it through her customised tours and artfully curated @parisfoodiebag, perfect for an afternoon picnic or special welcome gift. You can also join her live-streamed english speaking book club from Paris or afar. Find her at @myparisianlife
Coven Book Club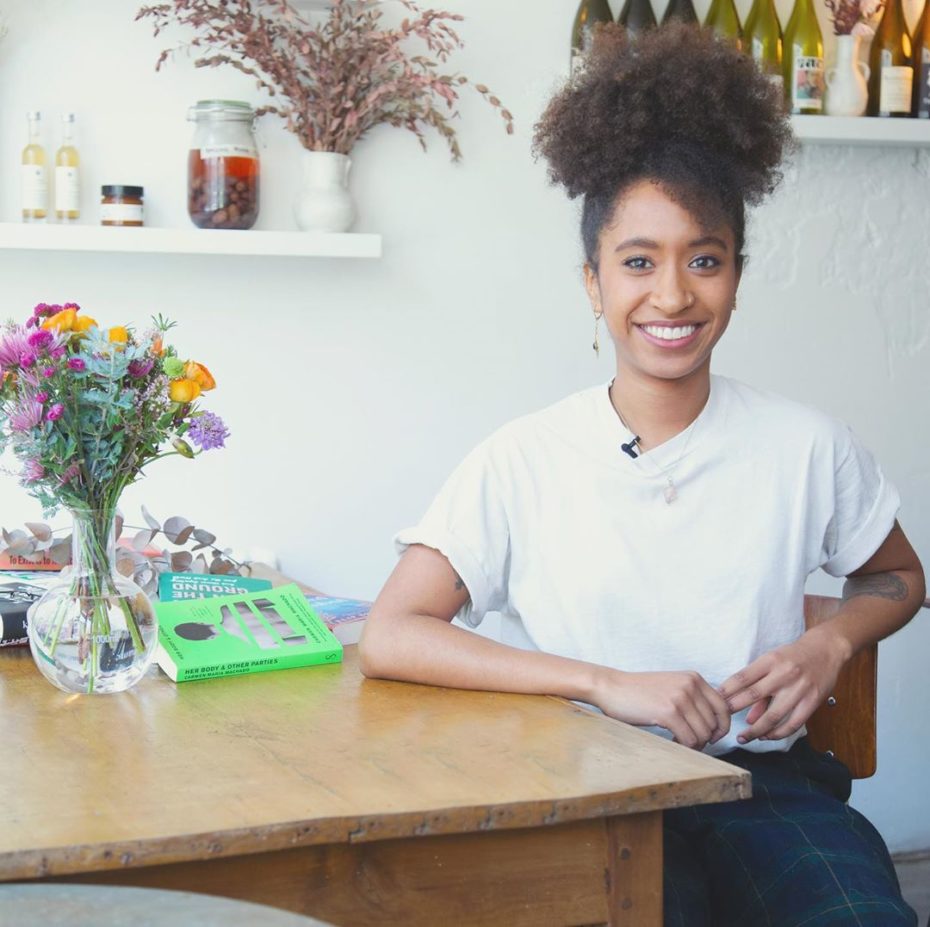 A Paris based, english speaking community championing intersectional feminism, thoughtful conversation, and groundbreaking ideas through literature. Find them @covenparis
Dinner For One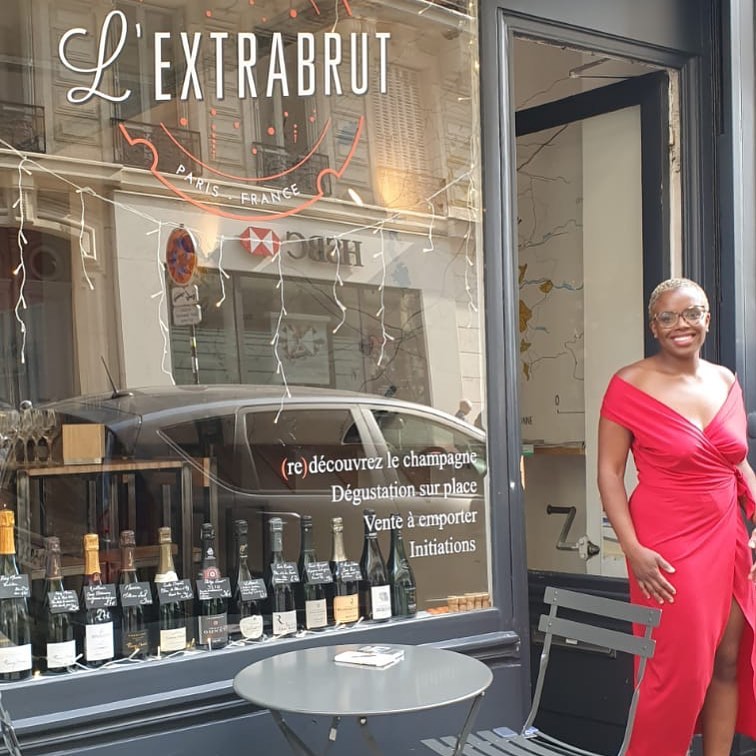 Meet Sutanya Dacres, the woman behind the incredible Dinner For One podcast. In each episode, Sutanya recounts her adventures and misadventures as a single girl in the city from her kitchen over good food, lots of love, and lots of red wine. Forget Carrie Bradshaw… we want to see her story as a TV promo! Find her at @dinnerfor.one