1. Guy finds a box of 100-year-old Nudes in his wall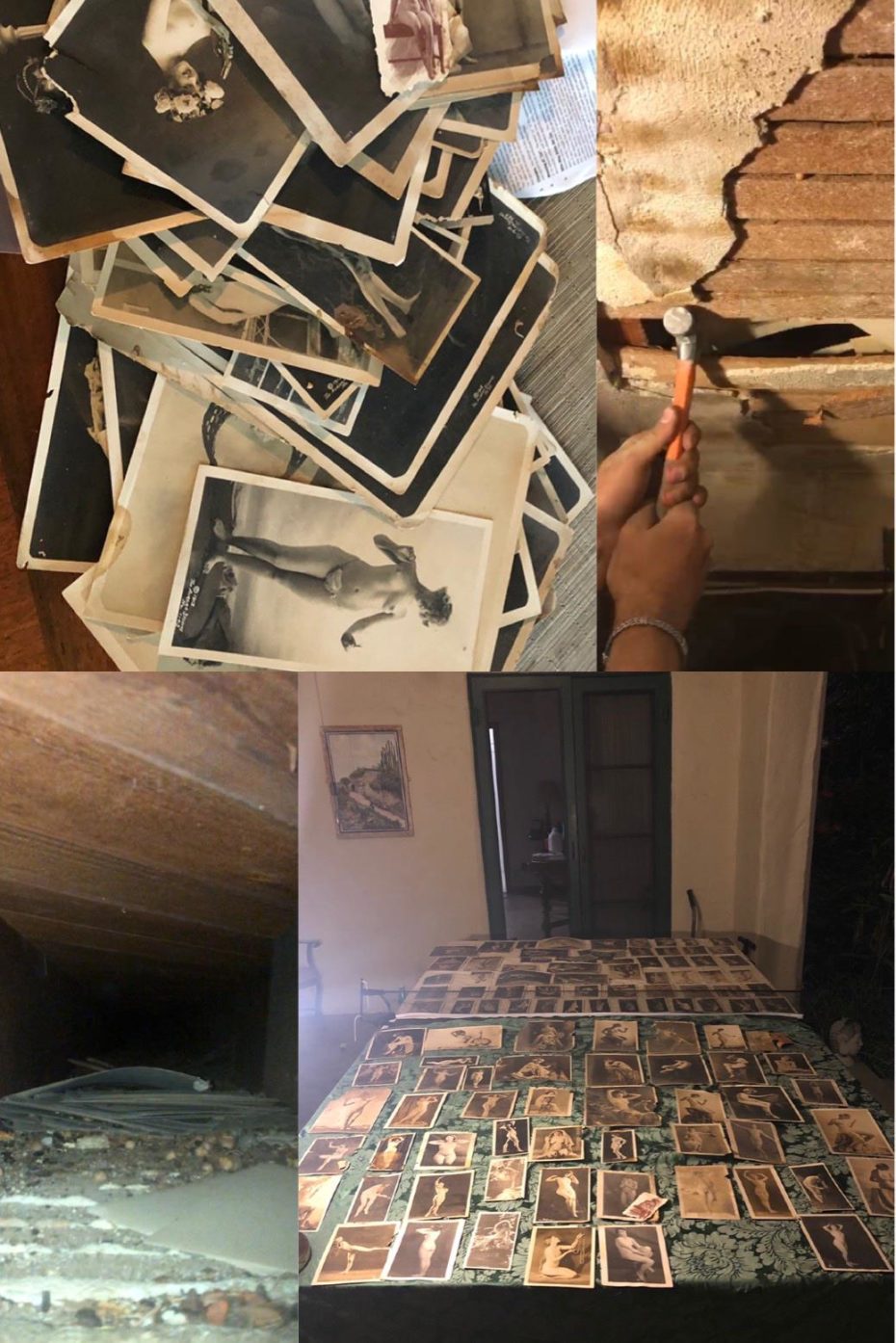 "…searched the house more thoroughly and found a trove of century-old erotic photographs, about 120 in all. We've identified two studios involved in the making of these photos: The Aurora Studios in Boston, MA and Alta Studios in San Francisco, CA. One of the models is Olive Ann Alcorn.
The house is rumored to be haunted and the caretaker claims there is gold buried on the property, likely under a tennis court that used to be a pool. Two psychic mediums visited the house a while back and both claimed to sense strong energies coming from the tennis court and where he found the pictures.
We're in the process of appraisal, but we estimate the value of the collection between $5k-$40k based on available information."
Found on Reddit.
2. Pictures of loved ones on WWII pistols. These were called "Sweetheart Grips"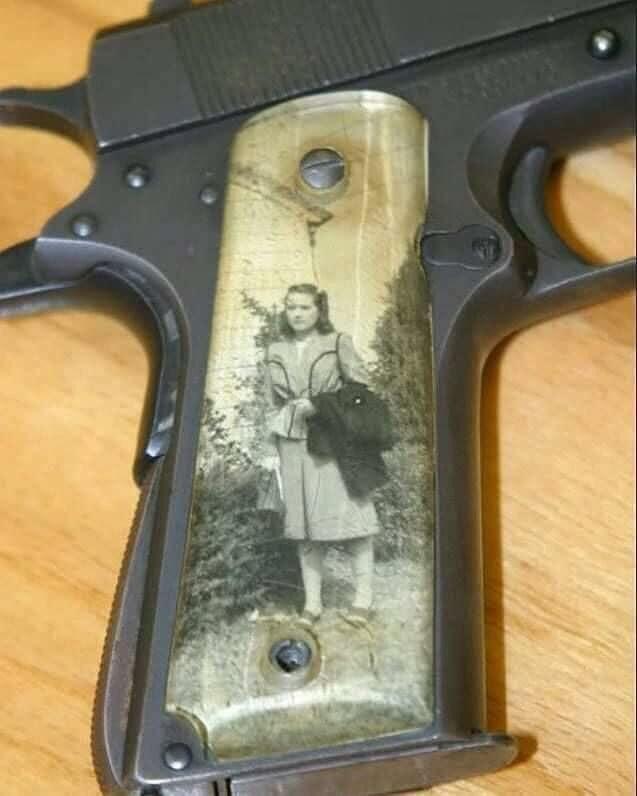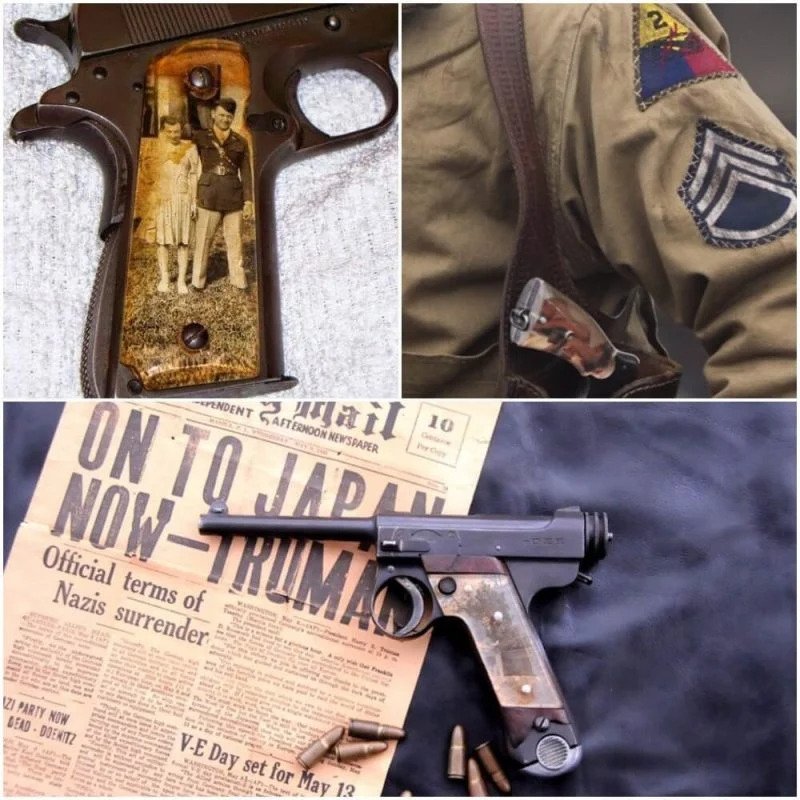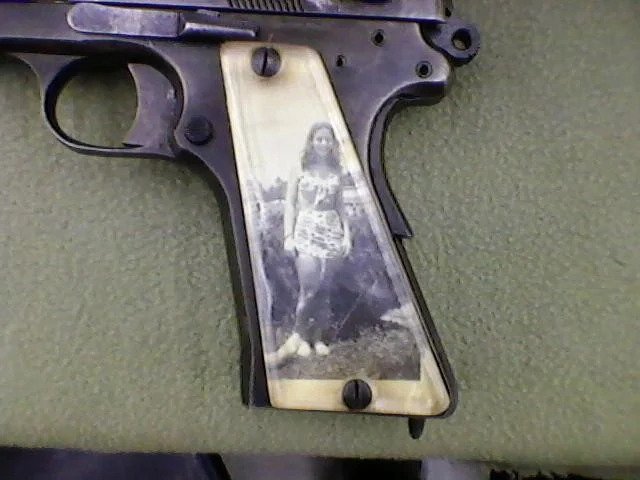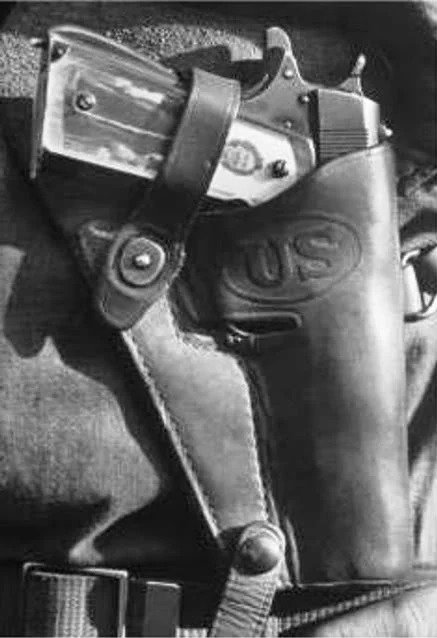 Found on The Vintage News.
3. Taking a Selfie in 1920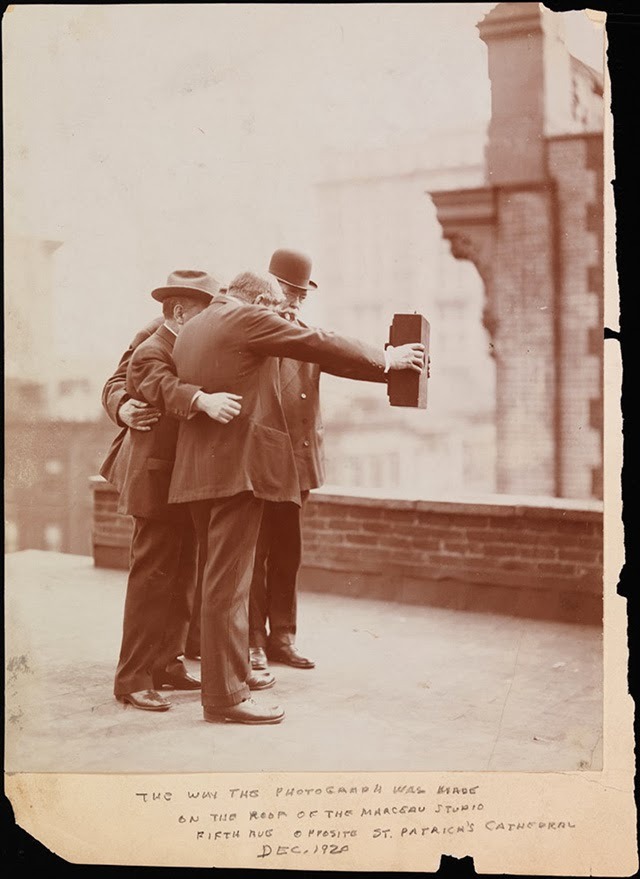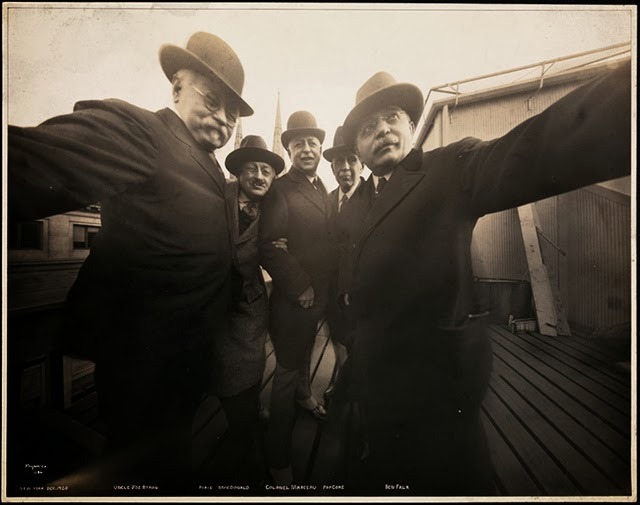 Found on This Isn't Happiness.
4. Testing a firefighter helmet. Germany, 1900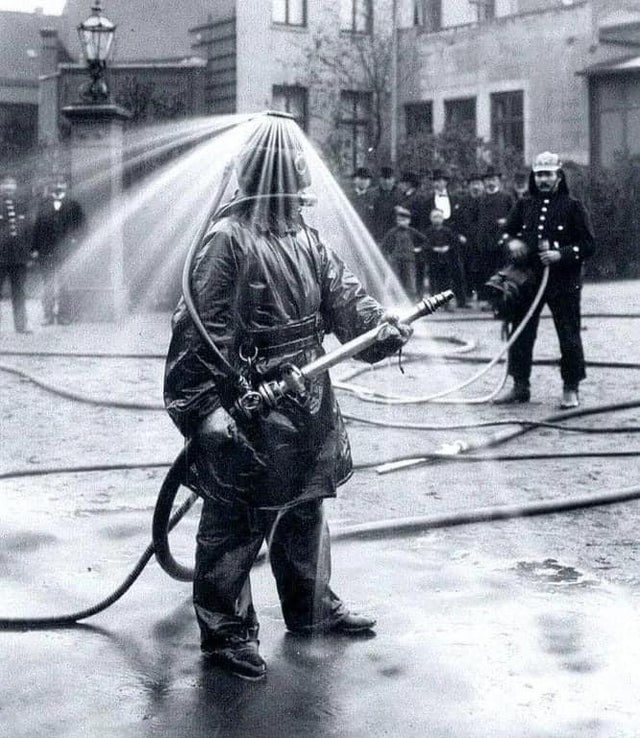 Found on Twitter.
5. A 1947 French Television Report predicts Smartphone Addiction
6. A group on Facebook where all the members pretend to be ants in an ant colony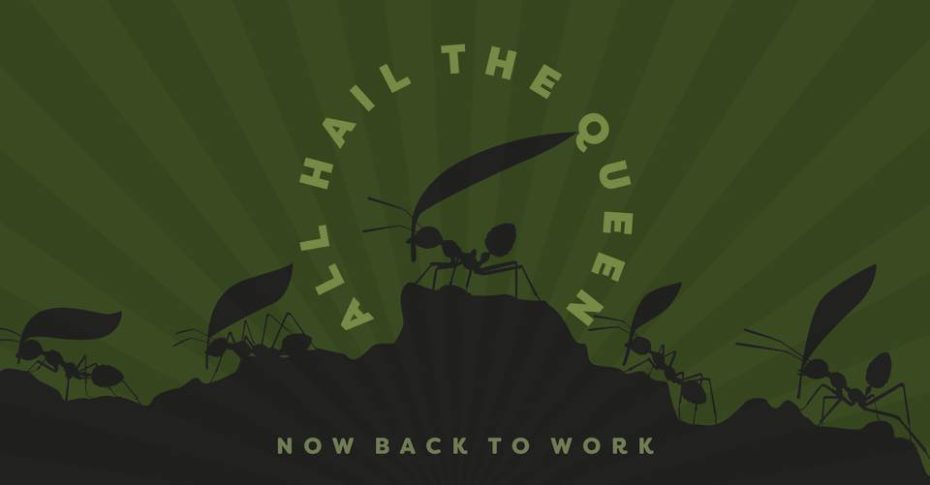 It has 1.9 million members. Found here.
7. Crotalaria cunninghamii "Green Bird " plant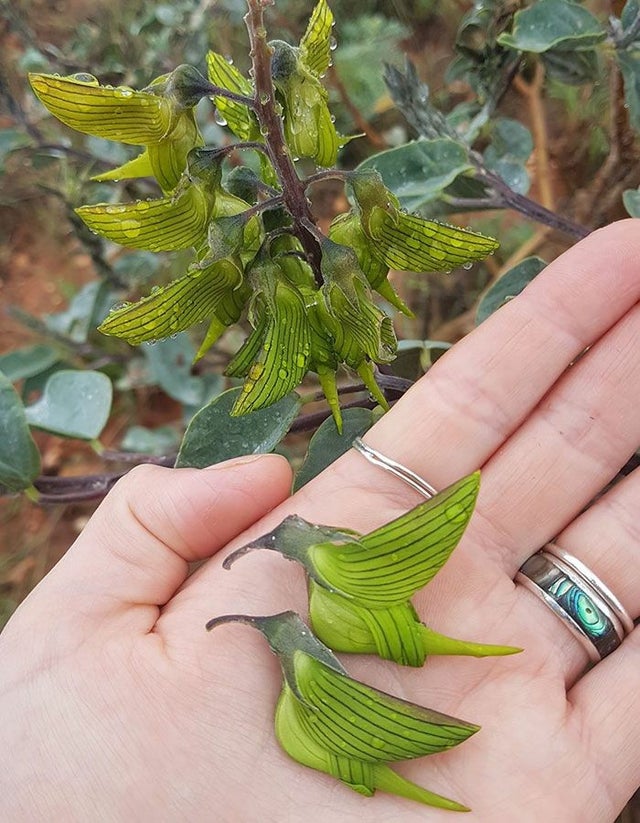 It grows in the North of Western Australia, and in Kings Park, Perth. Found on My Modern Met.
8. Sand Sculptures by Augustine Lynas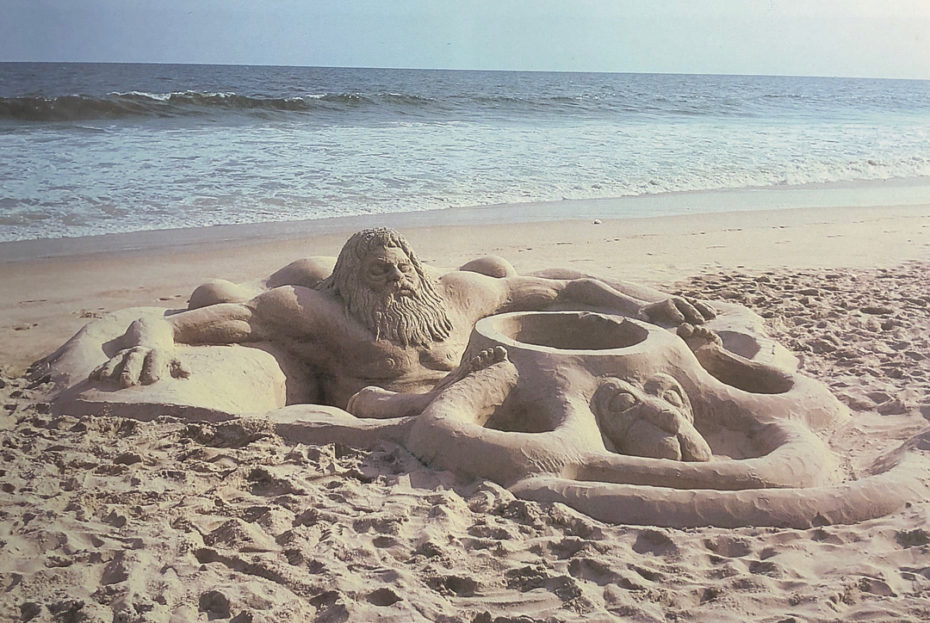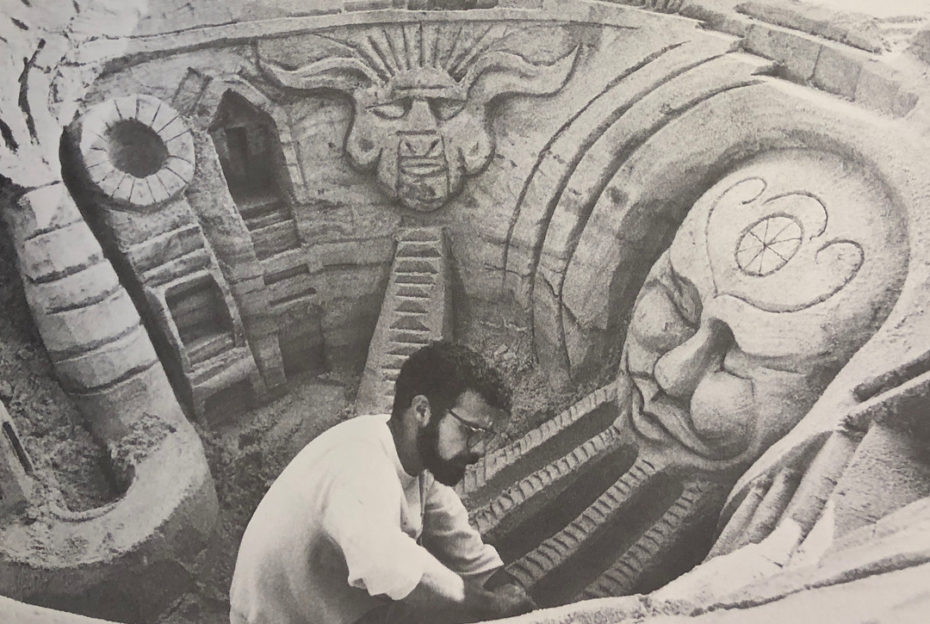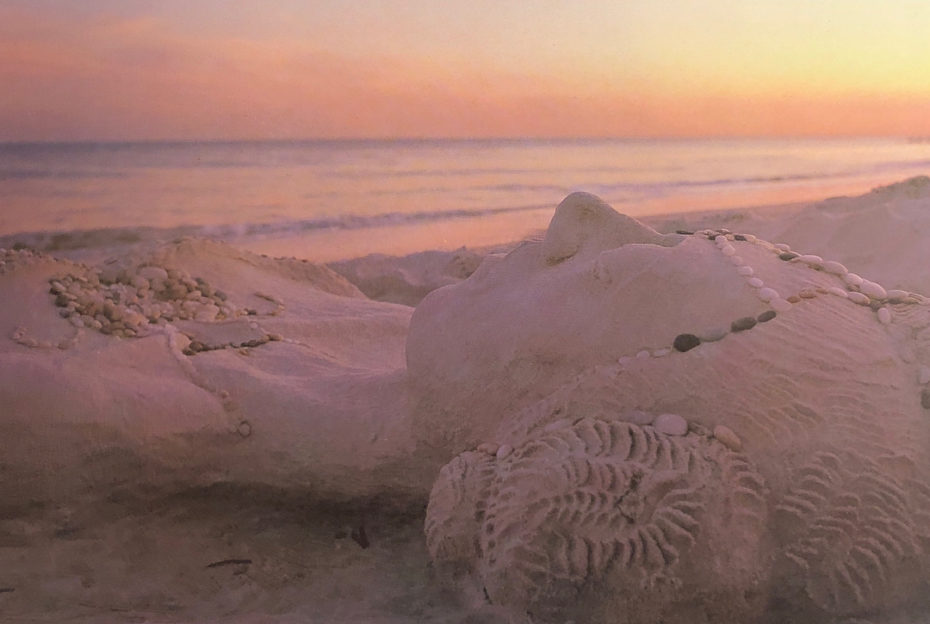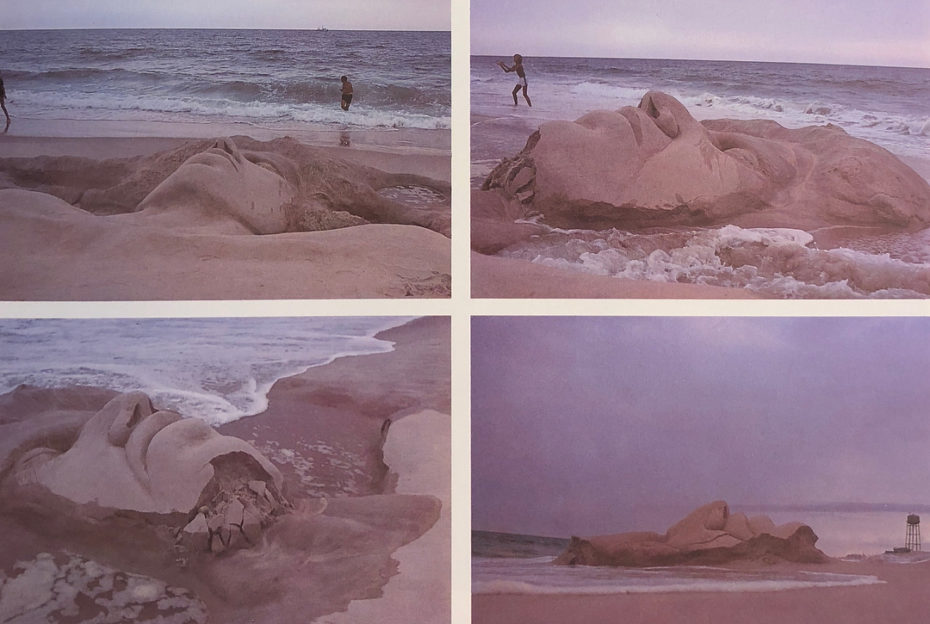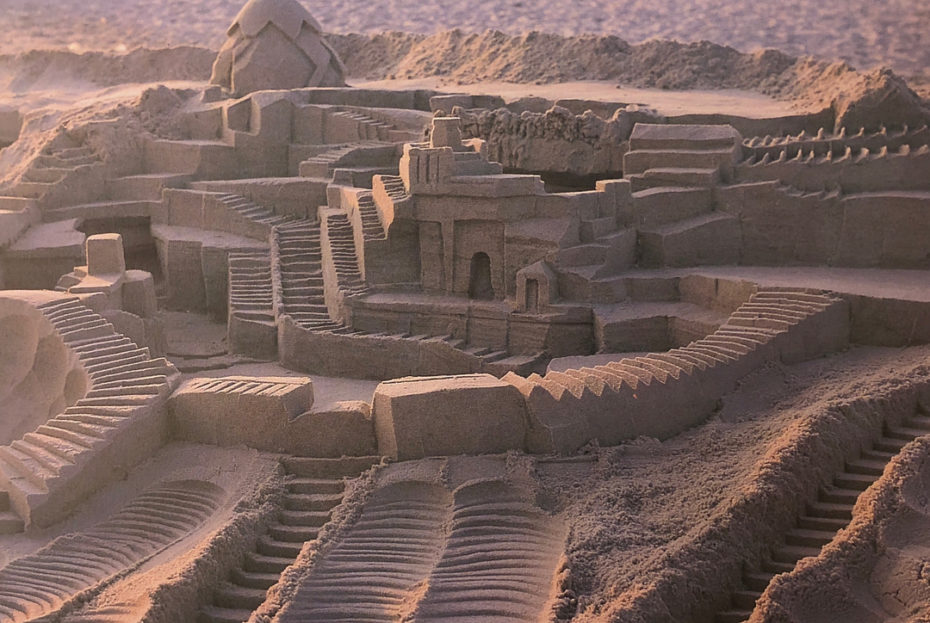 More found here.
9. Lake Powell, Utah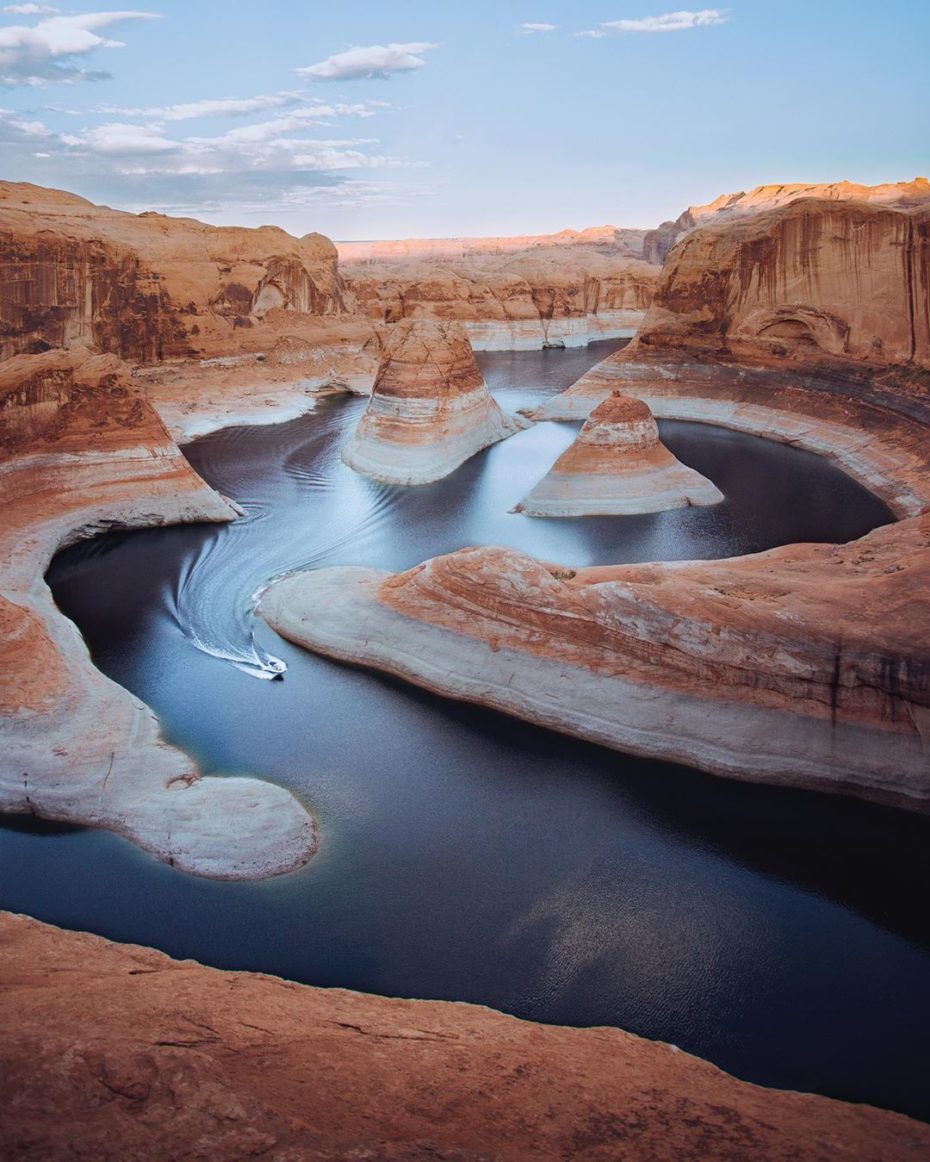 Found on Destination Dame.
10. One of the distinctive houses in a Lebanese Village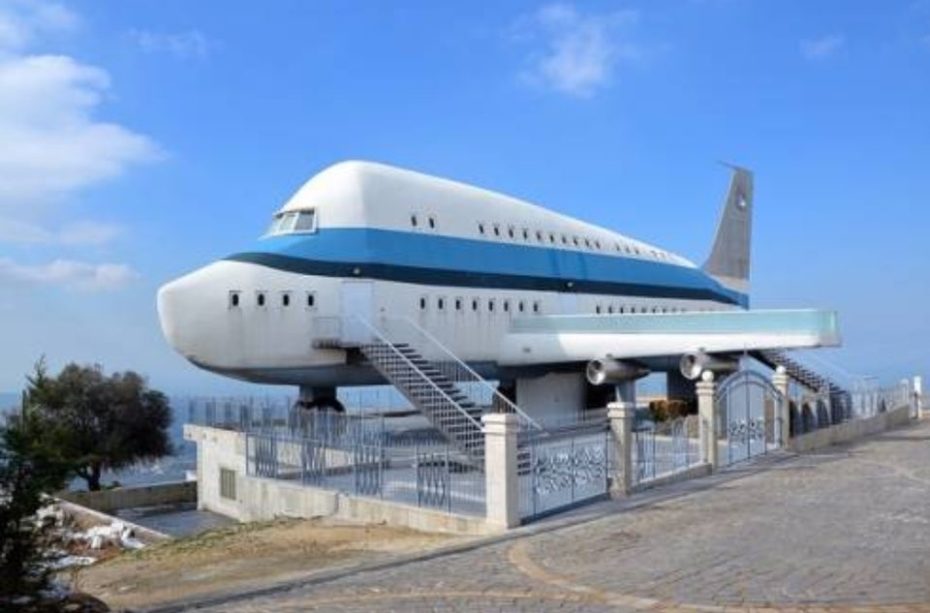 Dubbed "the Strangest Village in Lebanon" – more on Miziara, found on Vice.
11. Why they Call it "Wall Street"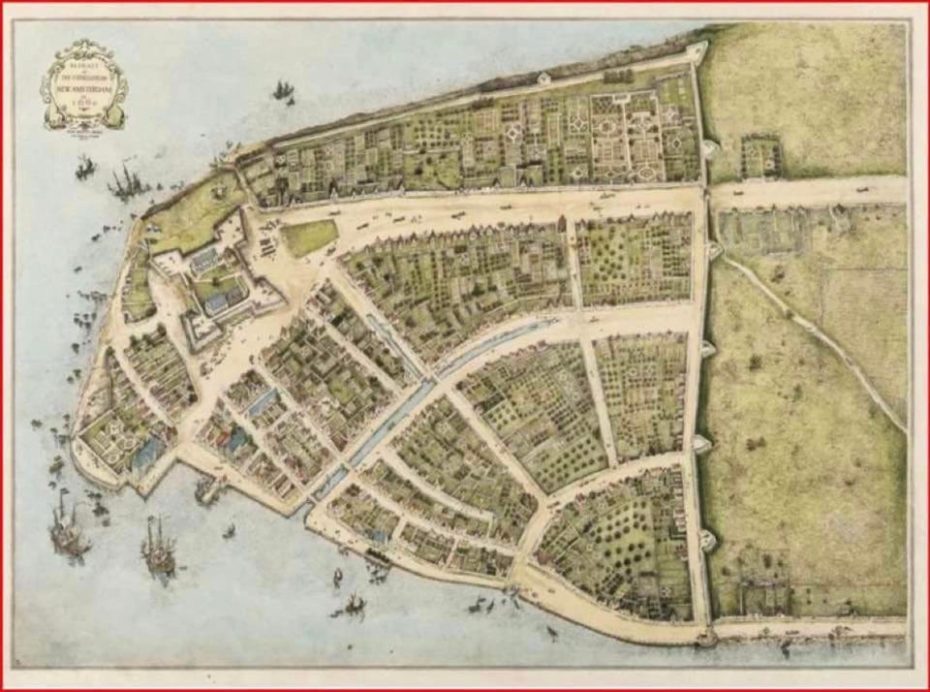 In the 1640's the Dutch inhabitants of New Amsterdam built a 12′ wall to keep the "bad hombres" out. In 1664 the British ignored the wall and took New Amsterdam by sea. It's now called New York. They took down the wall and built a street. It's called Wall Street.
Found on Reddit.
12. Ceiling of the Temple of Hathor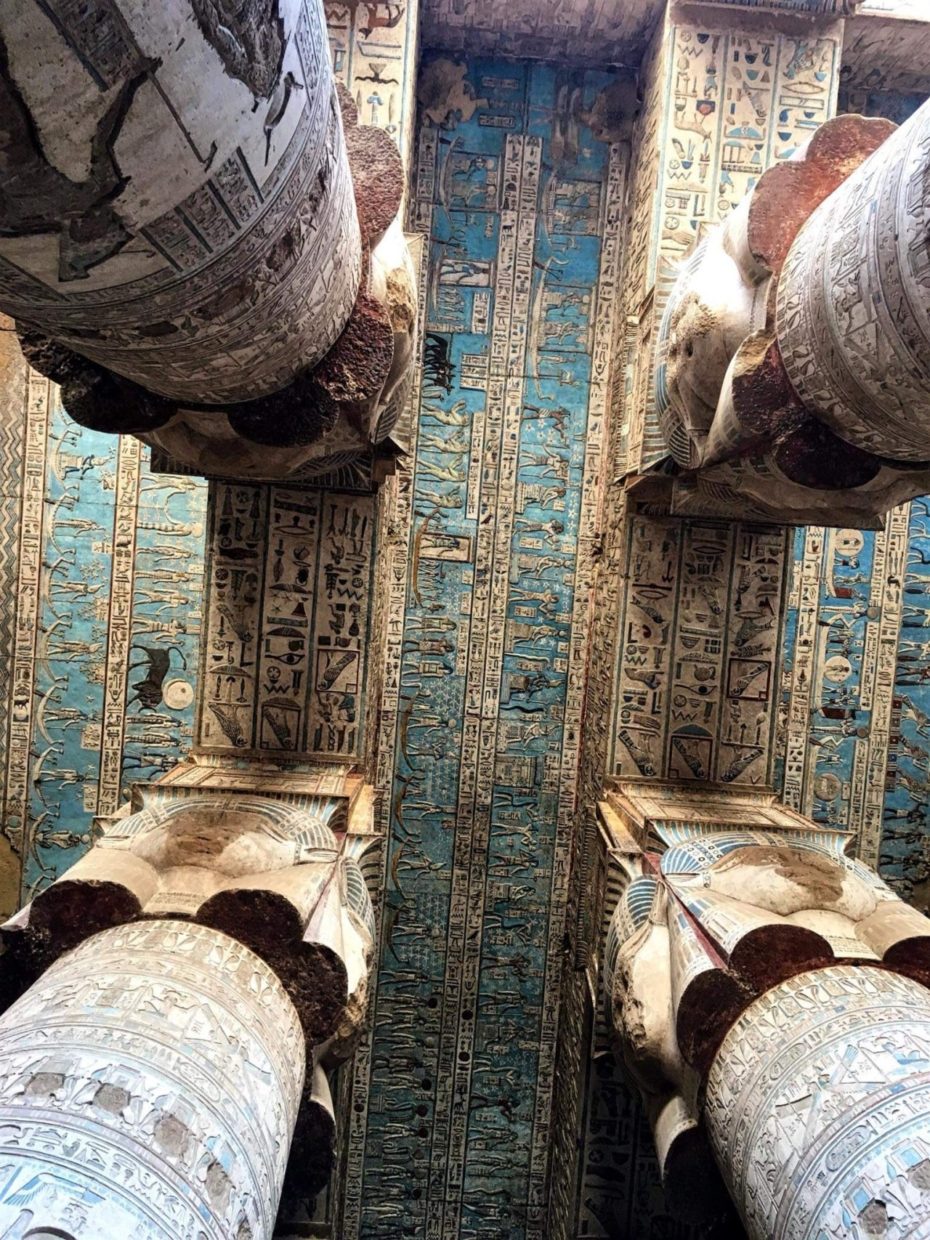 The ceiling of the Temple of Hathor at Dendera, decorated with exquisite astronomical representations. It is one of the best-preserved temple complexes in Egypt.
Found on Tumblr.
13. "The Calendar Castle", Sweden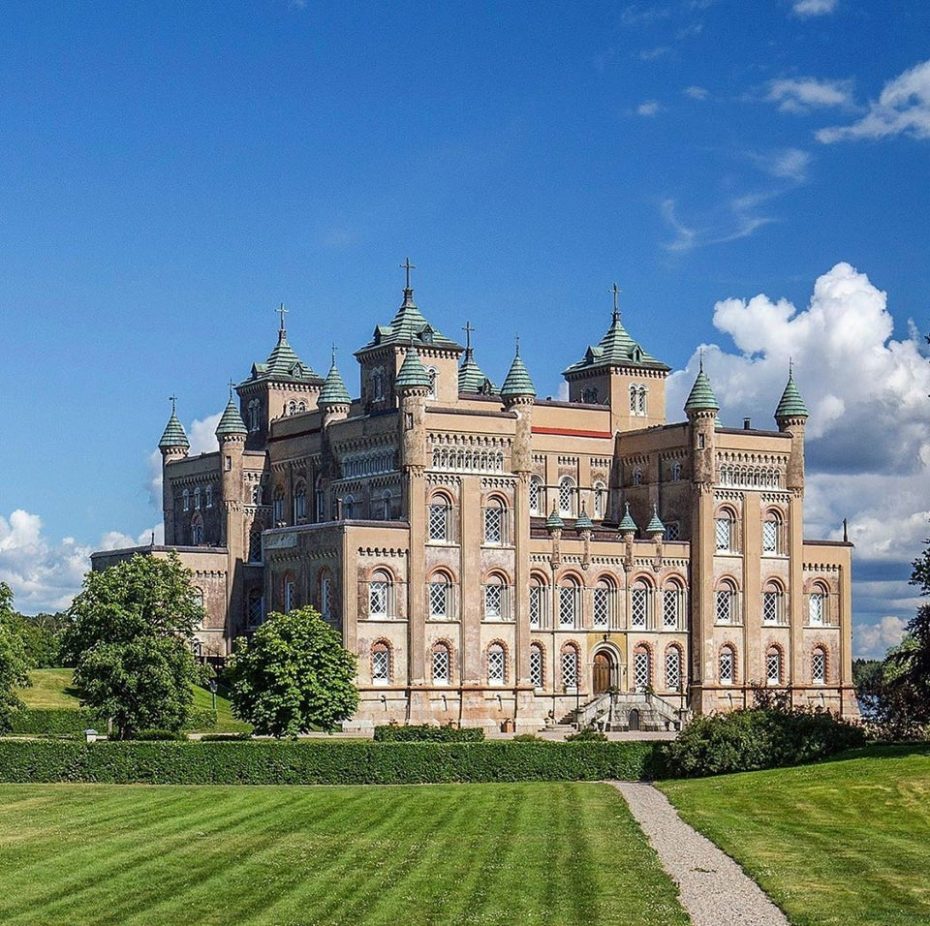 Stora Sundby Castle aka 'The Calendar Castle' – in Sodermanland, Sweden has 4 Large Towers (seasons); 12 Small Towers (months); 52 Rooms (weeks); 365 Windows (days). Constructed 1831-1848 by Architect Peter Frederick Robinson.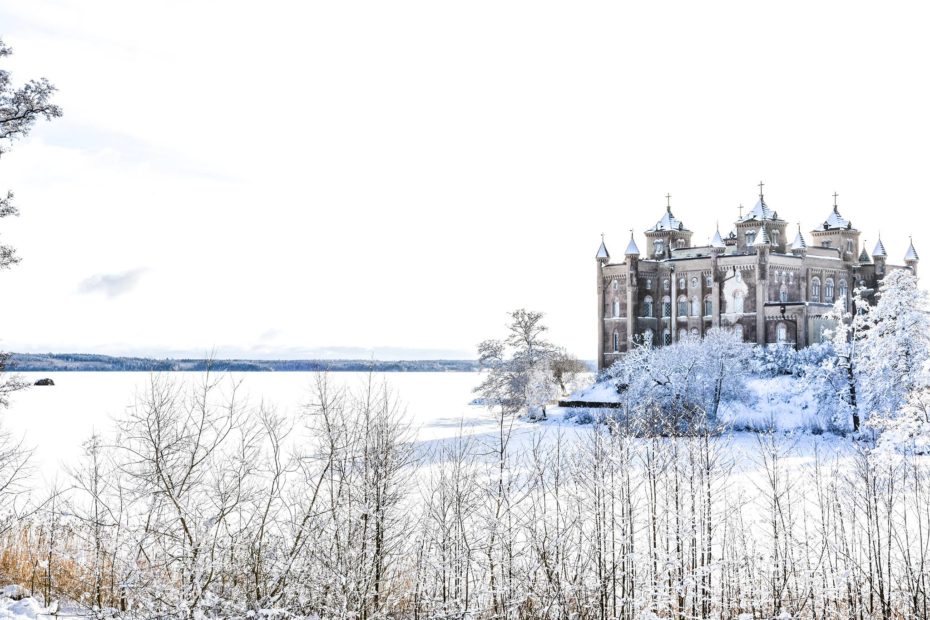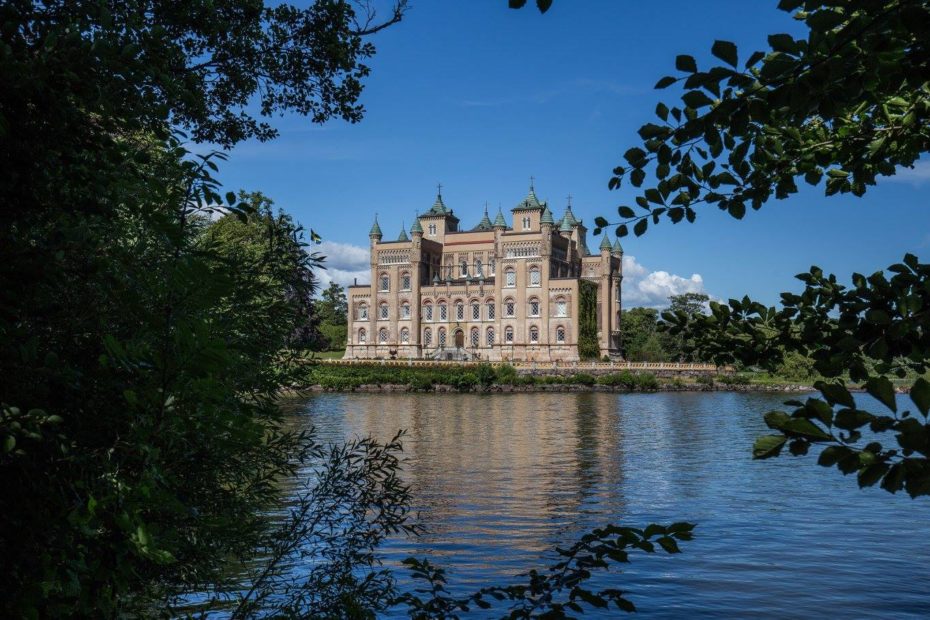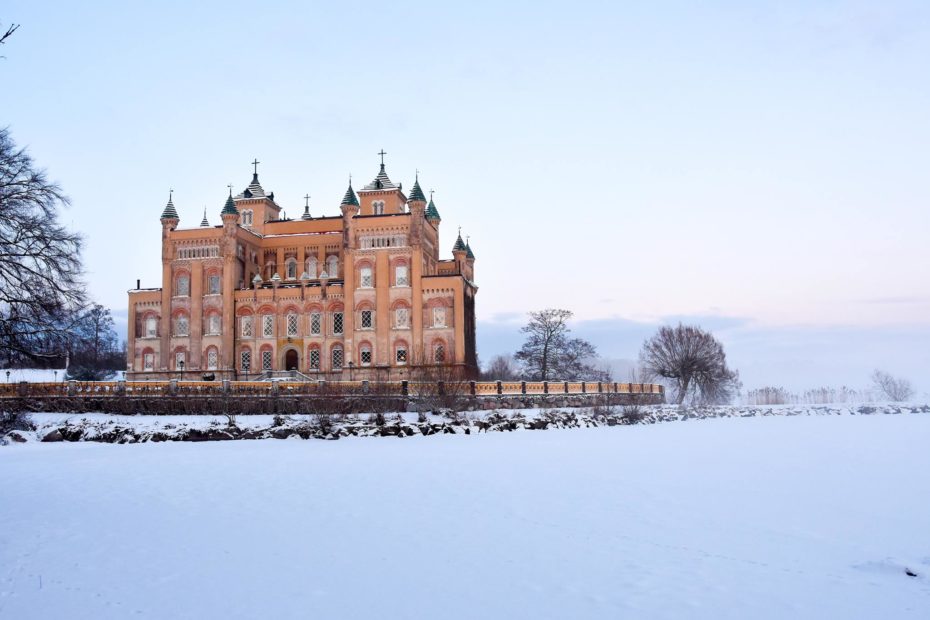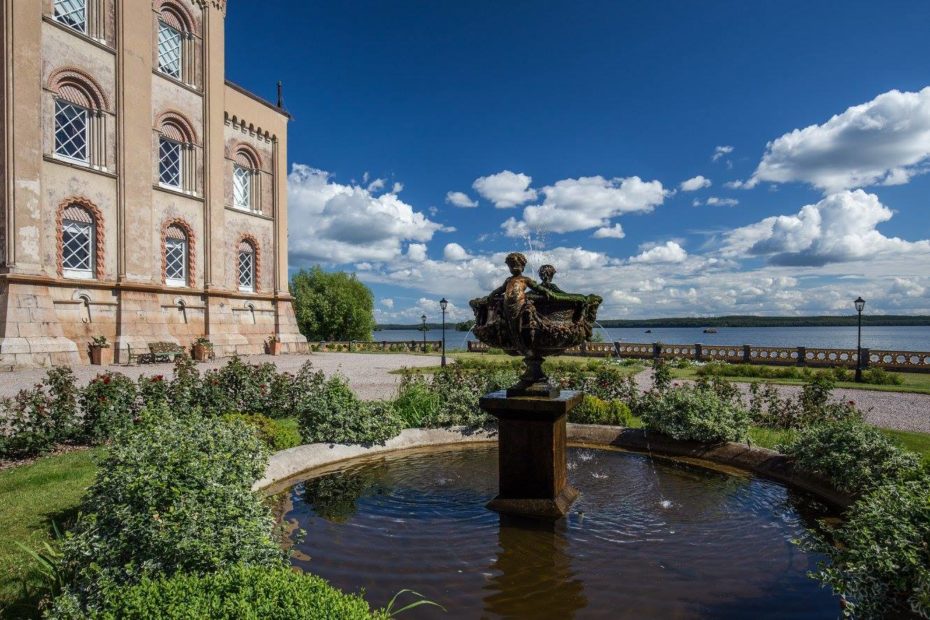 Find the castle website here.