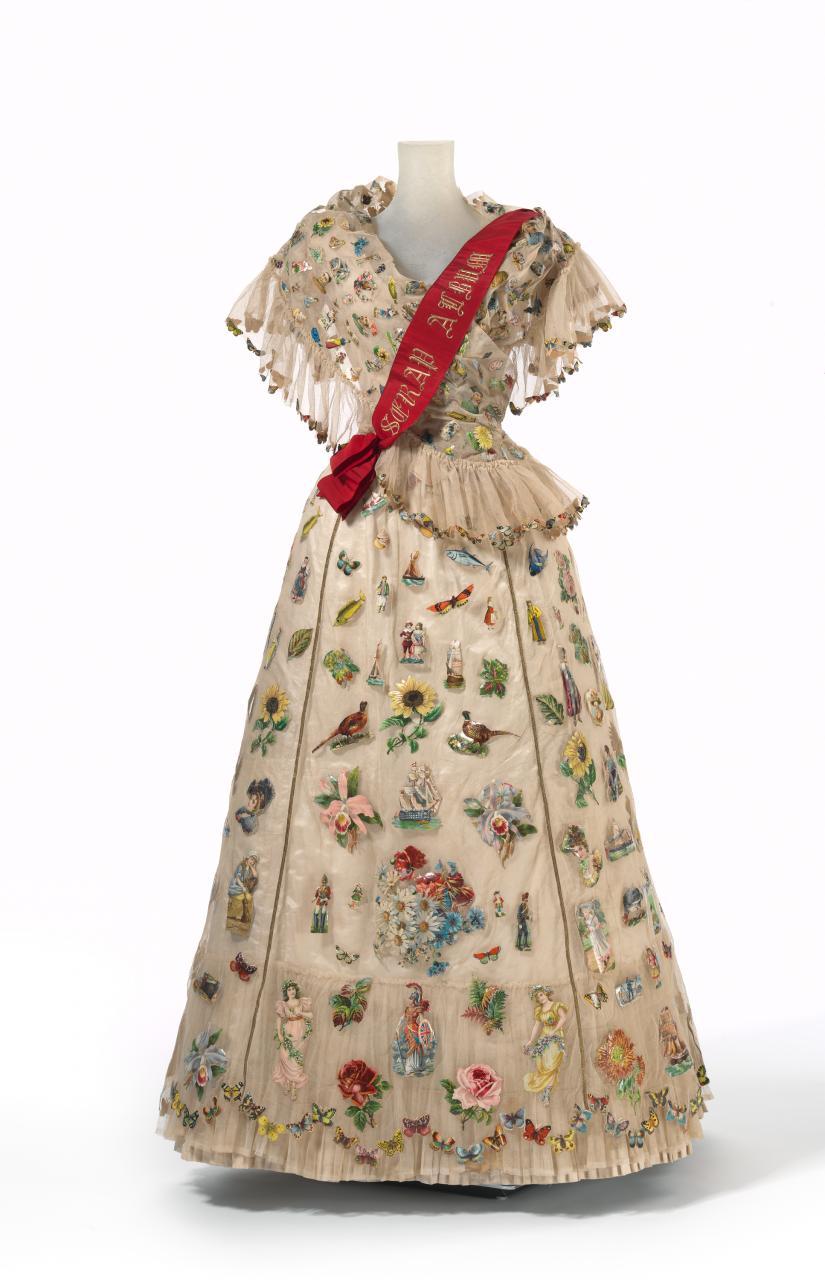 At the start of the pandemic, we looked at some people-repelling fashion statements of yore and wondered whether the surreal measures of a socially-distanced world might impact the future of fashion. Fast-forward several months and an article in the New Yorker this week has declared our current fashion mood as the "the Slob-Chic Style of the Coronavirus Pandemic", but here at MessyNessyChic, our outlook is decidedly more optimistic. Throughout the lockdowns, we saw ourselves and those around us get seriously creative. We finally had time to discover new hobbies and skills, while a shift in consciousness has seen consumers make the switch away from fast fashion to more ethical clothing options. And so with that in mind, we're forecasting (or at least hoping for) a revival of DIY customisable fashion – the idea of reinventing your classic white shirt time and again with creative accessories, trims, embroidery, brooches and other embellishments. And we found the perfect inspiration, where else, but in the archives of fashion…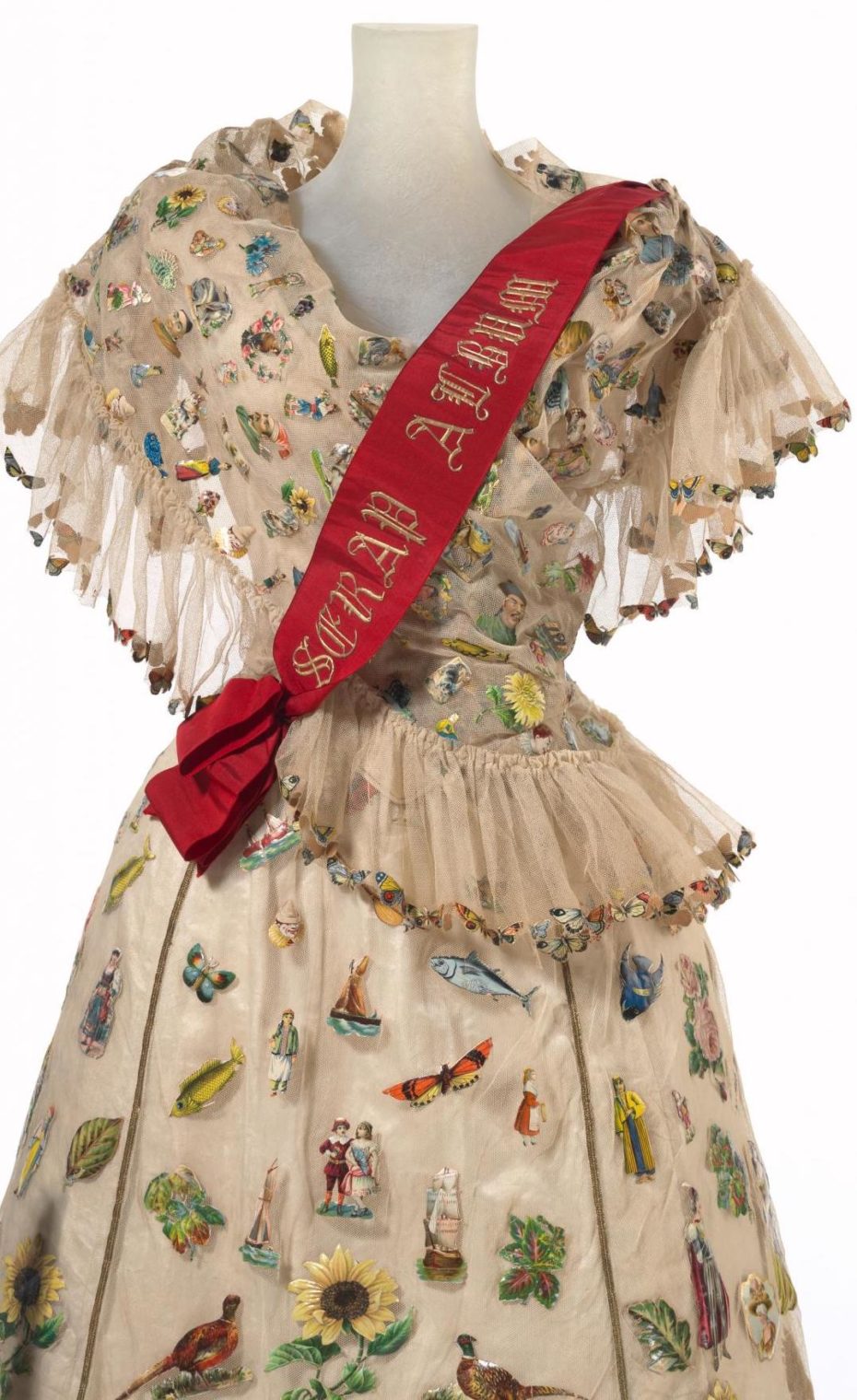 Case in point: this Scrap Album Fancy Dress, made in London c.1893, held in the archives of Australia's National Gallery of Victoria. Credited to a dressmaker by the name of Madame Gough, the archivists note that the creator would have made "a fashionable base garment and adapted it with the embellishments and trims which brought the 'Scrap Album' theme to life. This embellished layer could be removed after the event and the dress could be re-used as part of a regular wardrobe."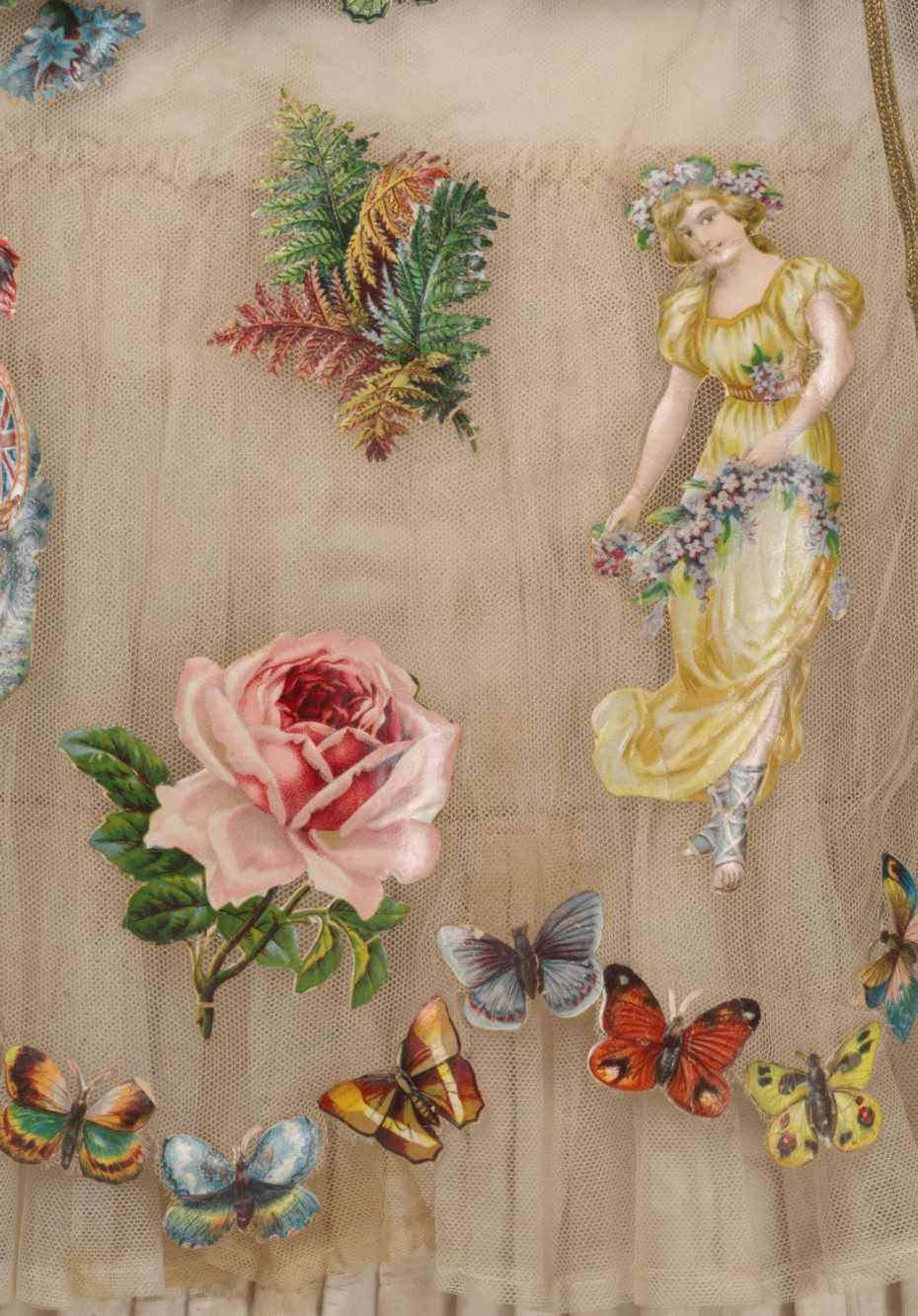 In the wake of Covid lockdowns, we can finally relate to the Victorians who, let's face it, had a lot of time on their hands. Hobbies like scrapbooking were all the rage; an essential "rainy-day occupation", particularly amongst Victorian women. The NGV's conservator, Kate Douglas, explains that the theme of this dress is inspired by this important pastime. "Scraps had first appeared at the beginning of the 19th century as simple black and white engravings, which were often hand-tinted. They were printed in sheets and needed to be painstakingly cut-out by hand, before being pasted into albums, that contained poetry, letters, paintings and drawings. These albums were used as an extension of a diary, usually by young ladies".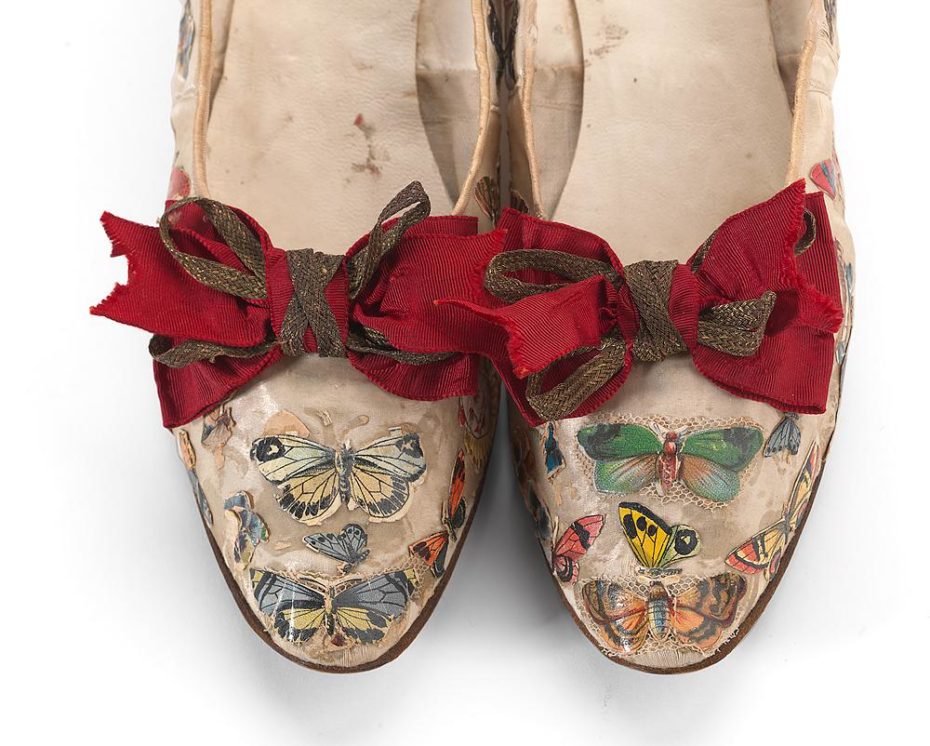 Chromolithography, a process of colour printing, was also invented during Queen Victoria's reign and was most likely used to create this dress. "The scraps were printed, then coated with gelatine and gum to give them a shiny surface, before embossing. A stamping press was then used to cut away the excess areas of paper from the design, leaving the individual scraps connected by small ladders".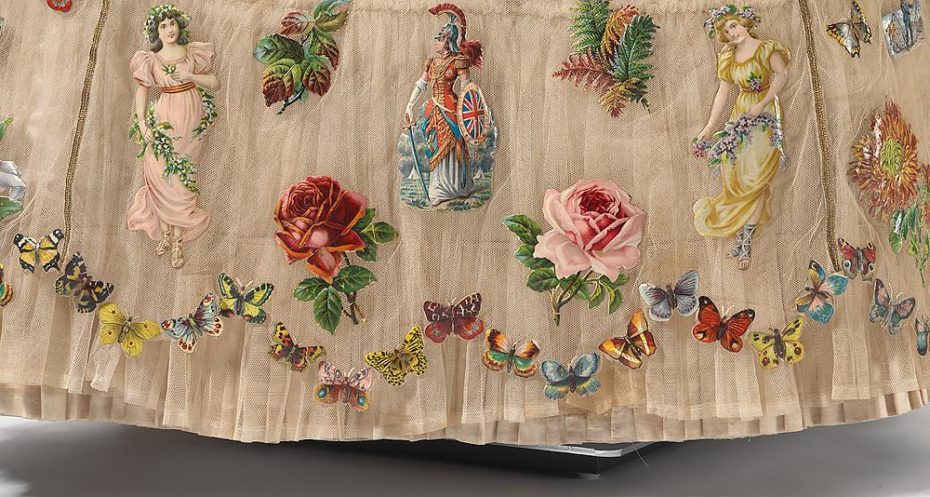 Similar to sticker books, collectible chromolithograph prints would have been made available in magazines and albums for the crafty Victorian scrapbooker: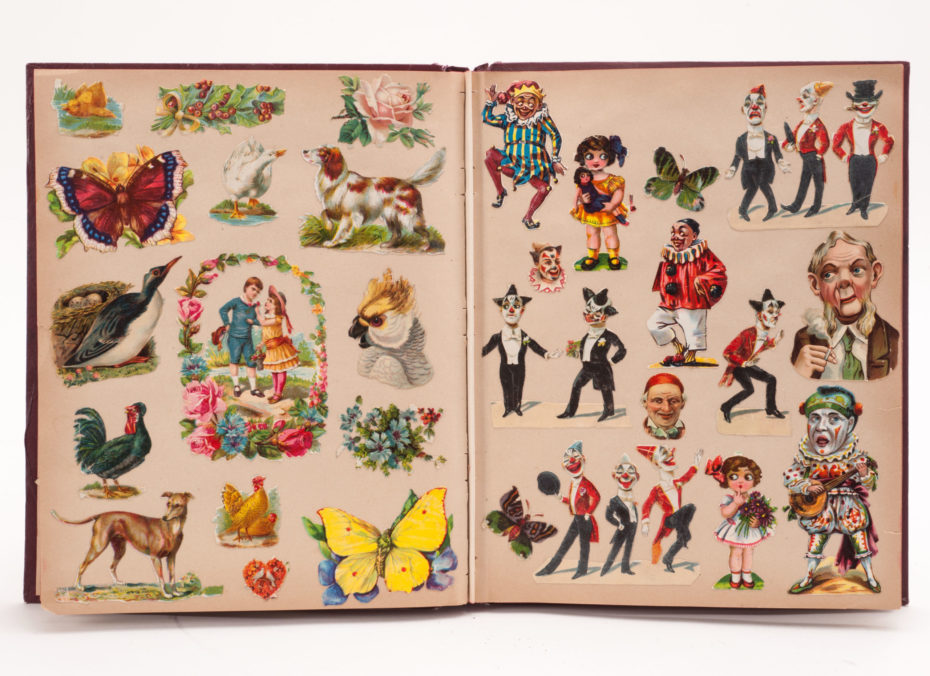 We might not exactly have any fancy dress balls to attend any time soon, but intimate house parties might call for a comeback of creative costume soirées. As described by the antique textile archivists at the John Bright Collection, guests of the 19th Century and the Edwardian era "used their skills and ingenuity to produce costumes that were generally more entertaining and creative in concept, interpreting themes such as 'justice', 'love'"….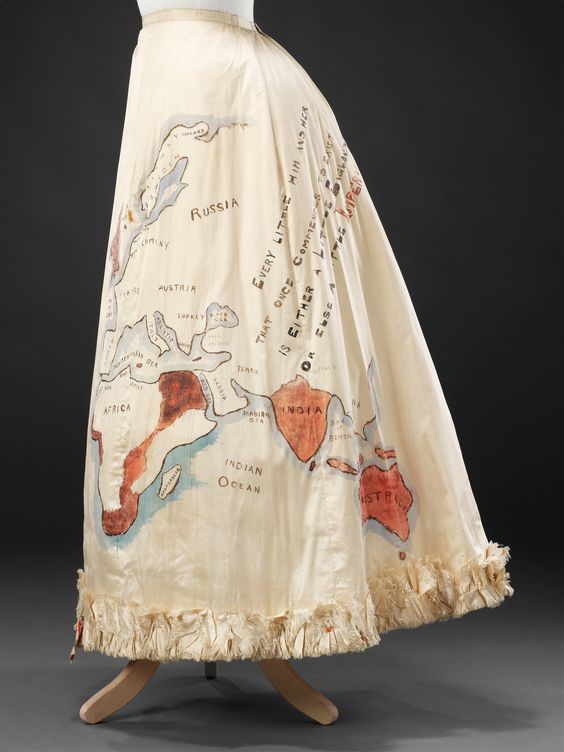 This skirt in their collection, was painted by hand with a map of the British Empire, probably created at home as a hobby.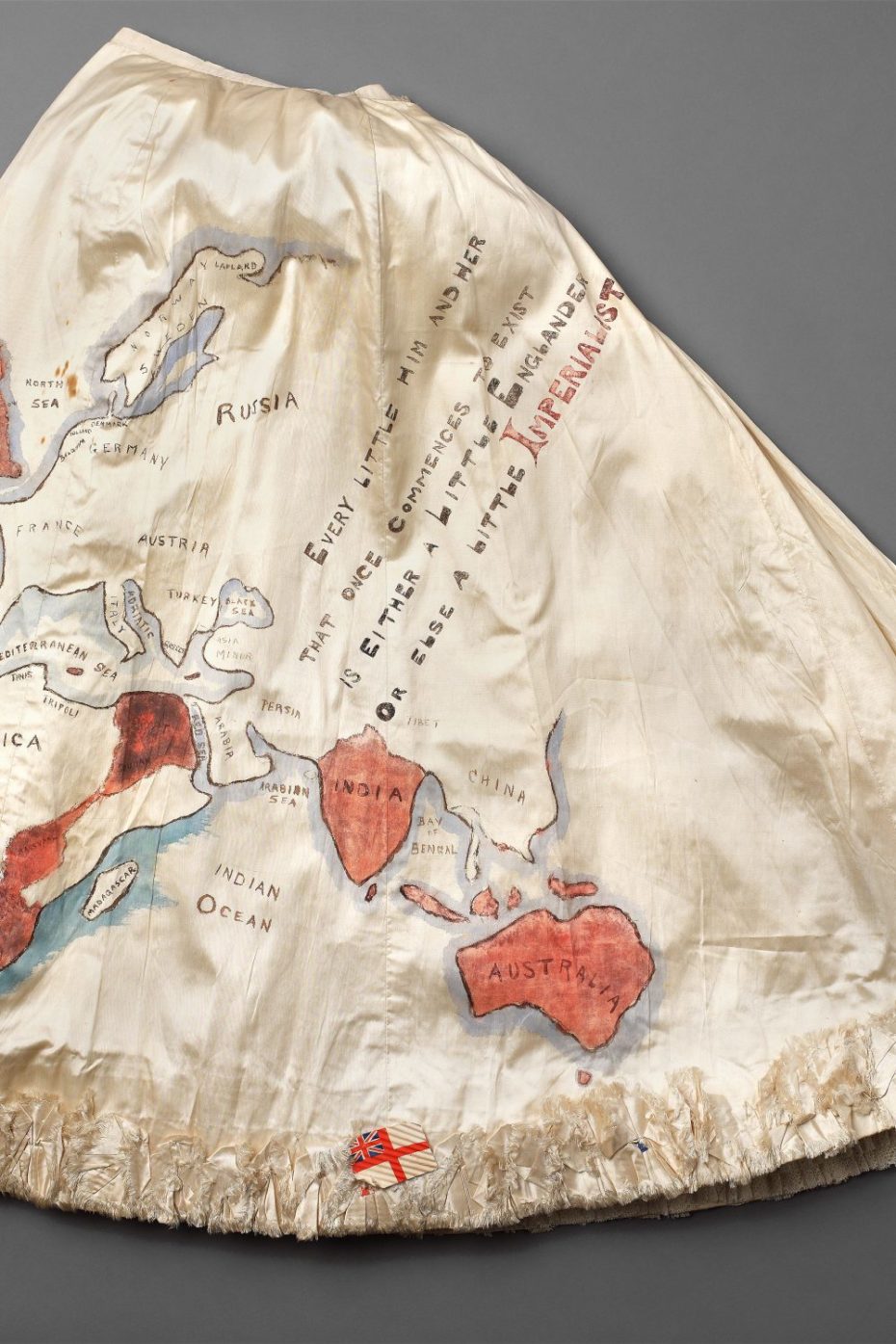 Back at the National Gallery of Victoria, we found this "sheet music dress" circa 1906, attributed to a Miss Geddes: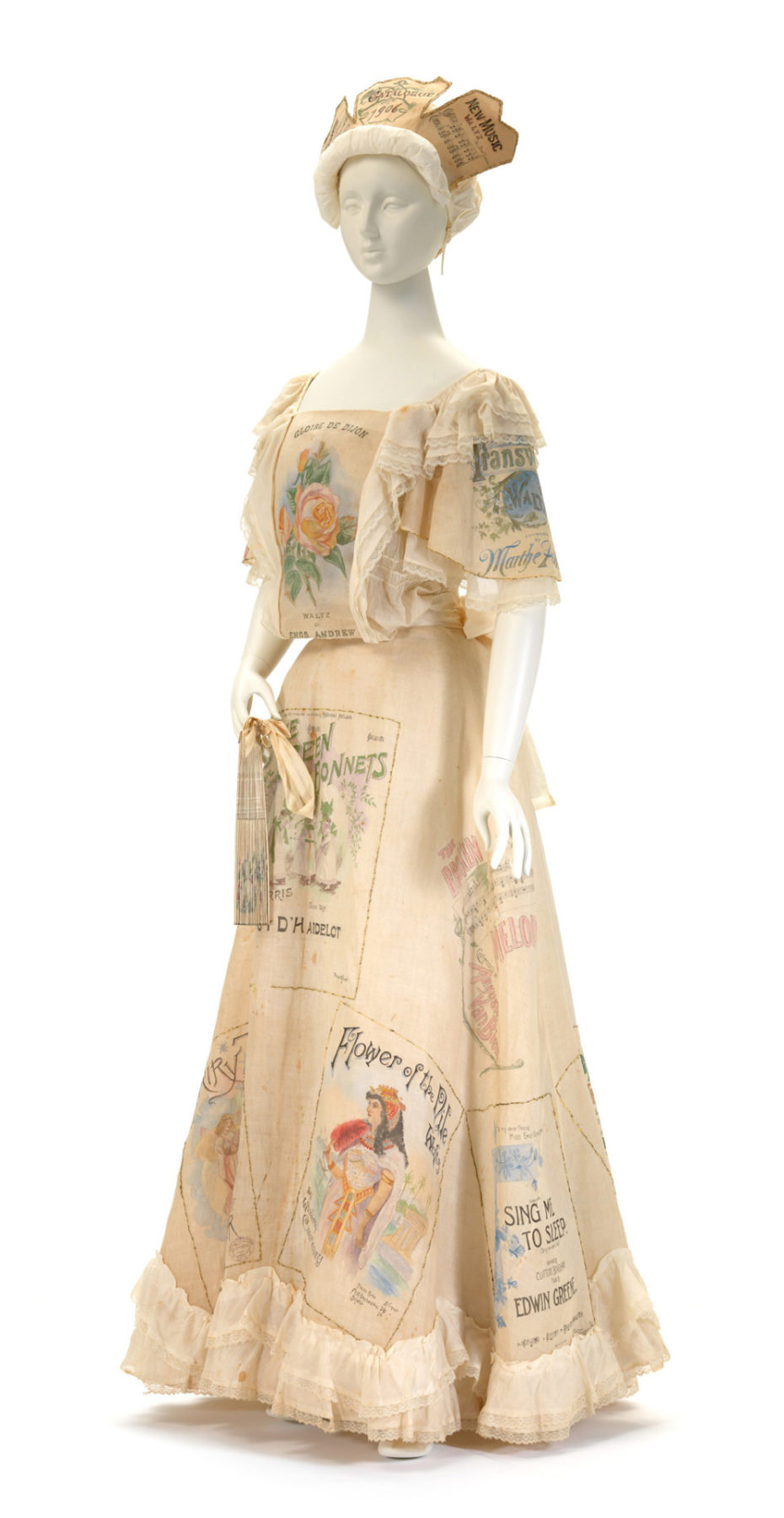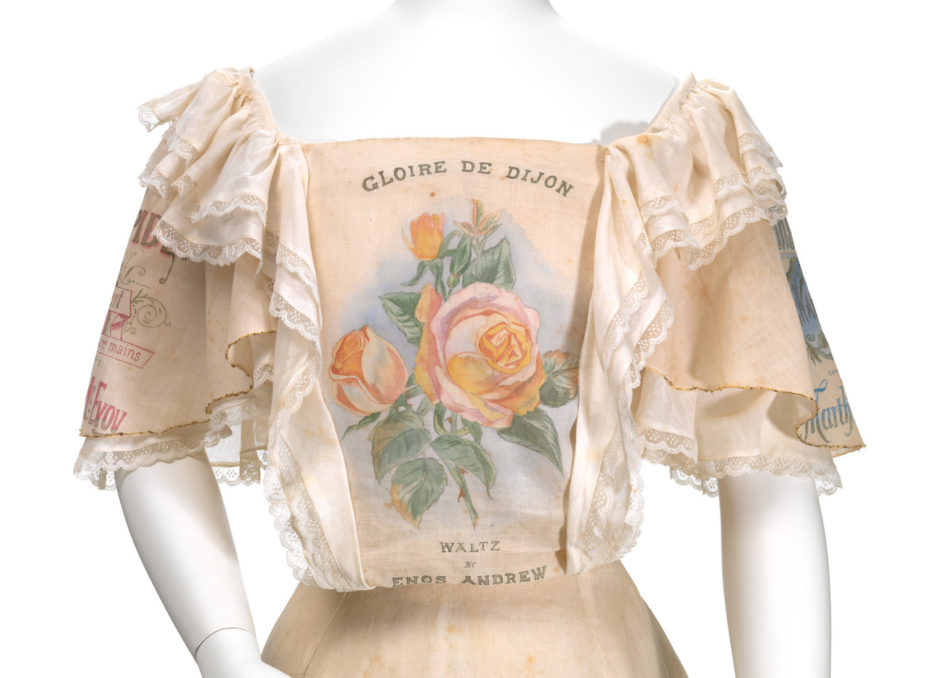 The cotton muslin and voile dress is also hand painted with reproductions of sheet music covers. It was worn to a fancy dress ball at Mena House in Cairo, Egypt in 1907 by Miss Geddes, pictured below: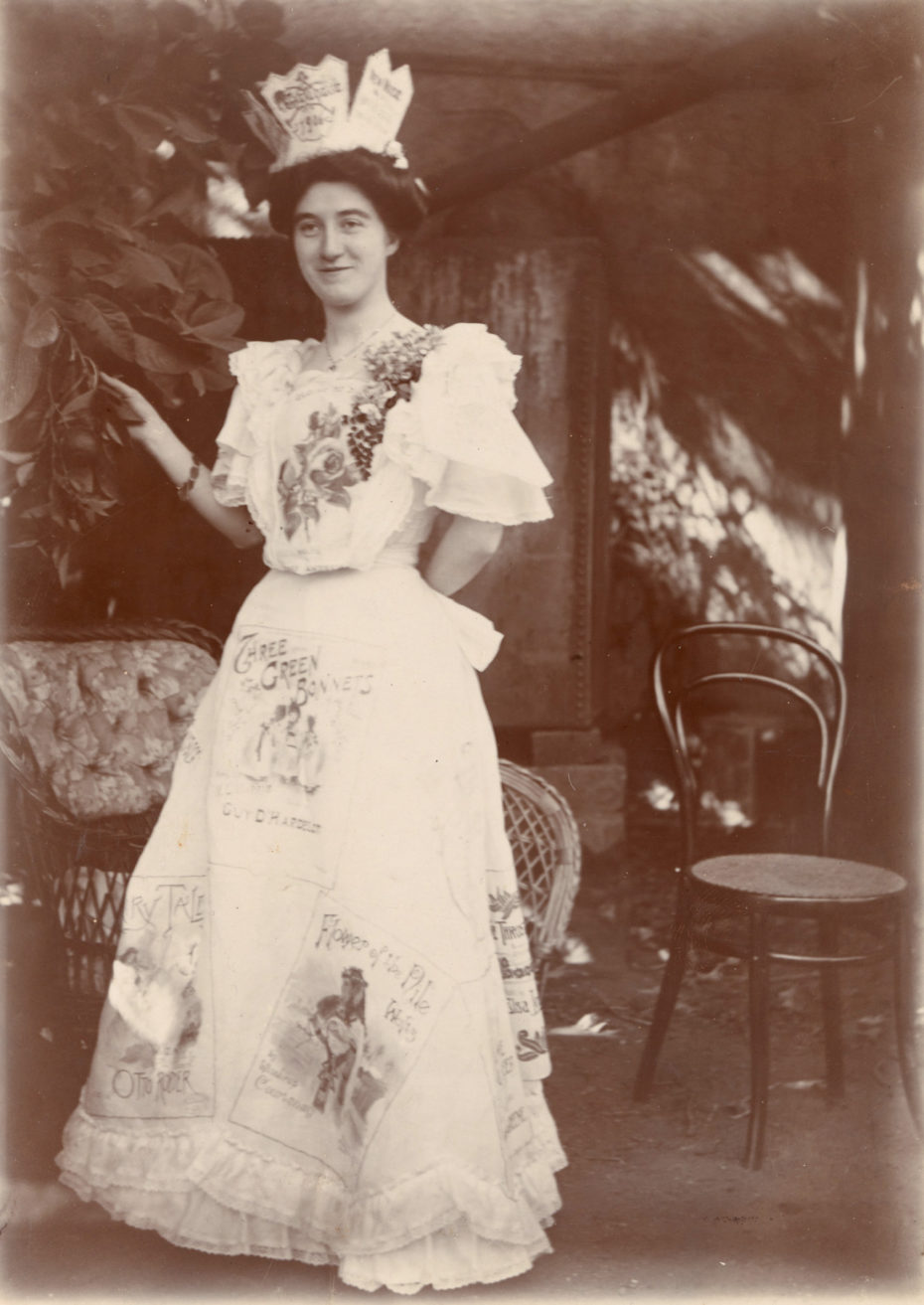 Speaking of painting our clothing, those who picked up a paint brush during quarantine might take a few cues from this 1952 Hermès collection that we thought needed a comeback: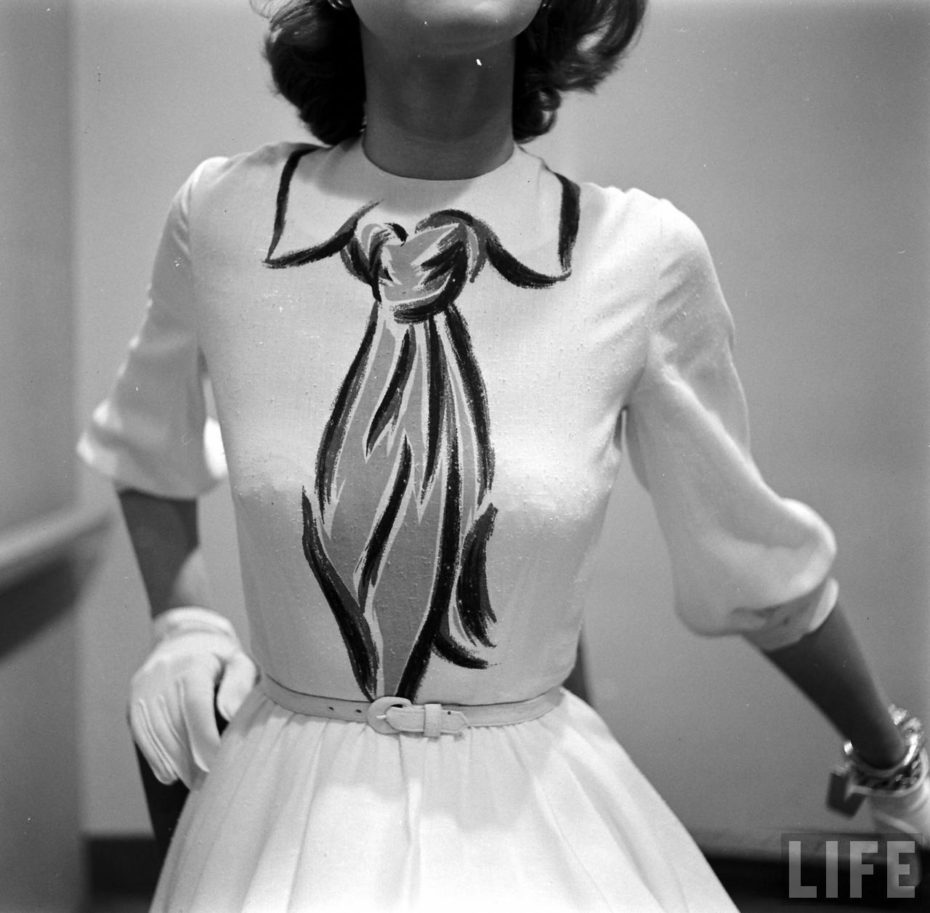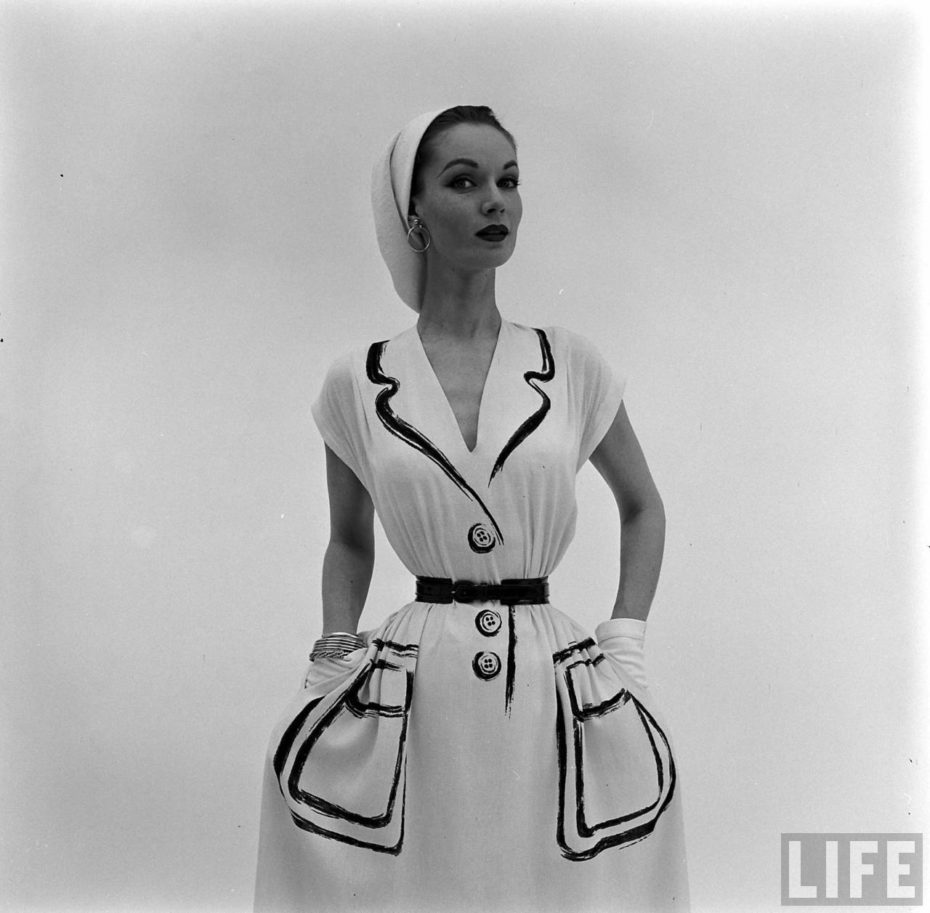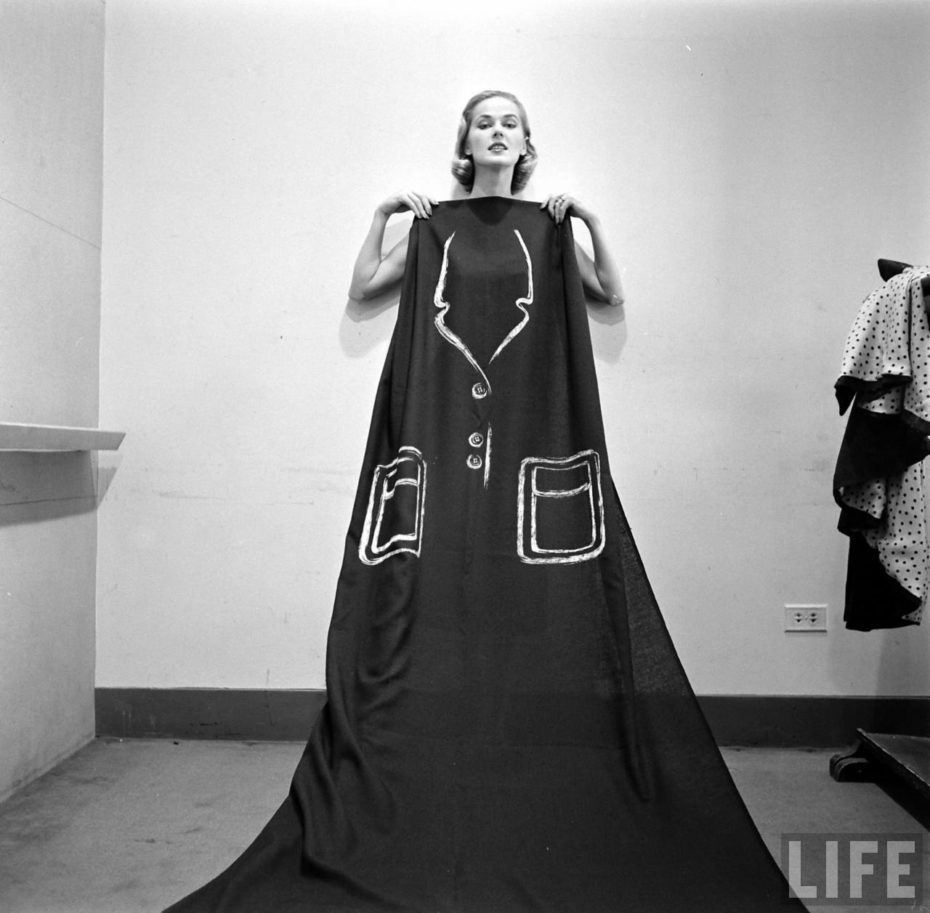 There's certainly plenty more inspiration to be found in archives of 19th century French fancy dress designers like Léon Sault and Jules Helleu: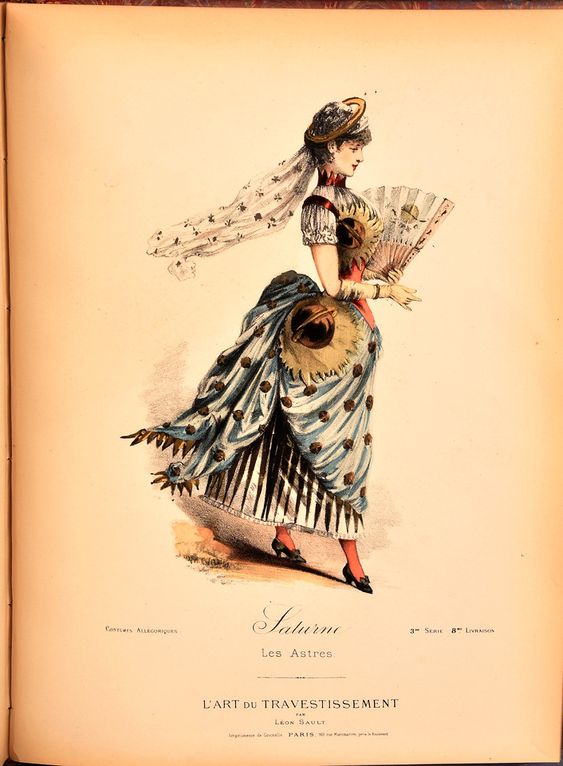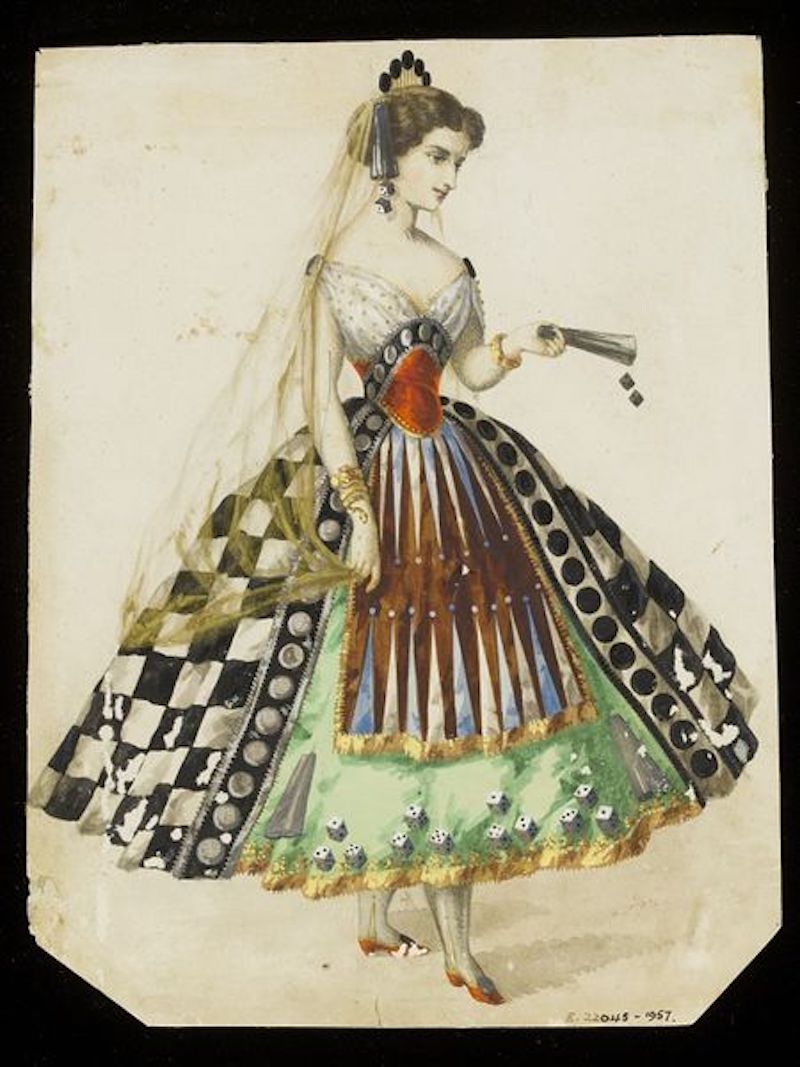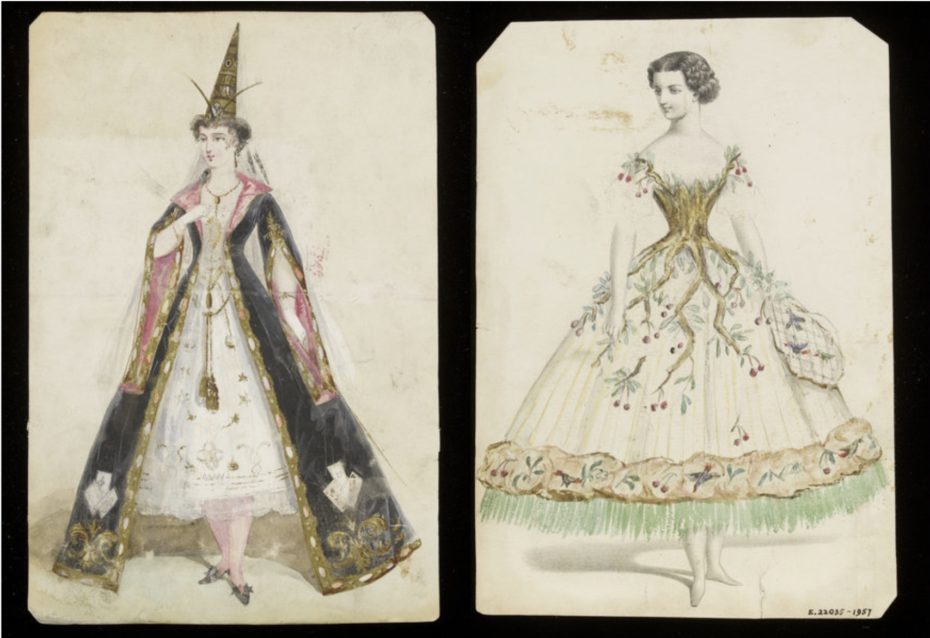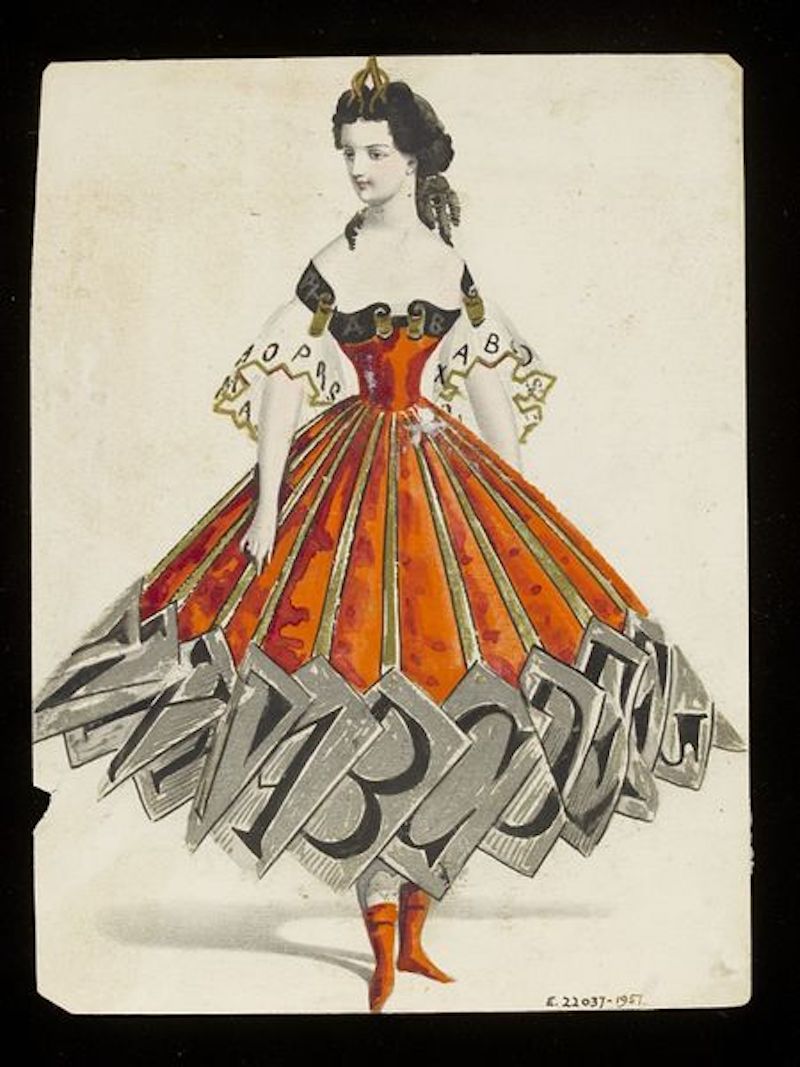 And we certainly shouldn't discount the creativity of the 19th century banner ladies (aka, the human billboards of yesteryear):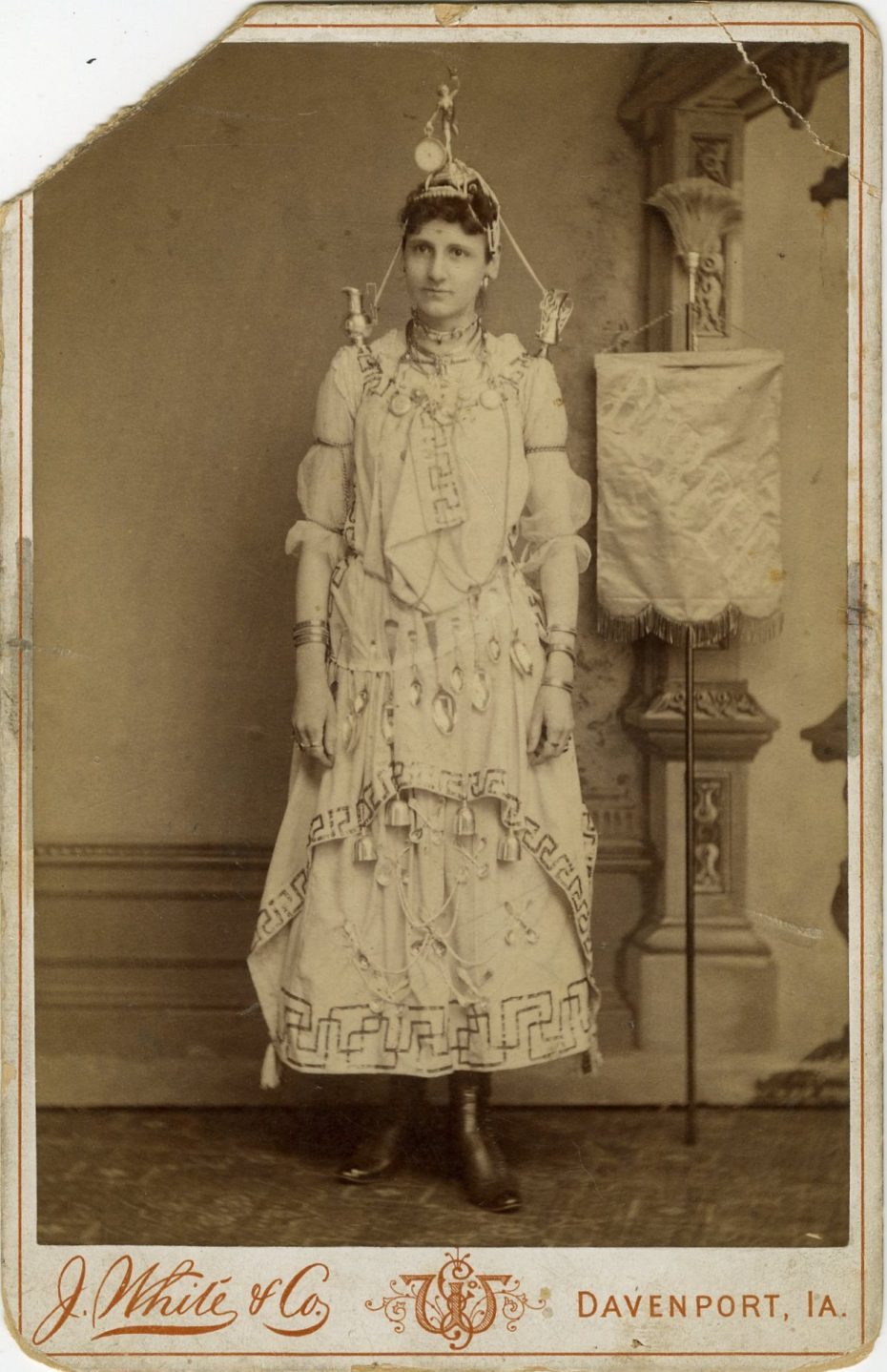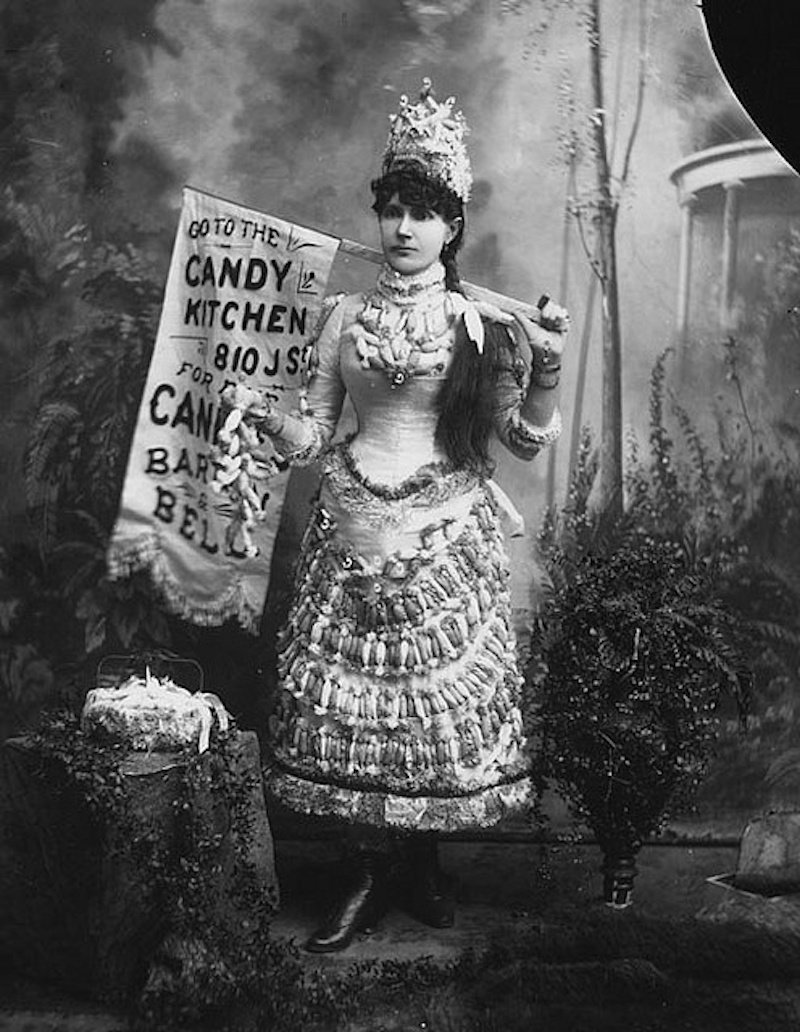 There's also this excellent album of homemade Victorian fancy dress: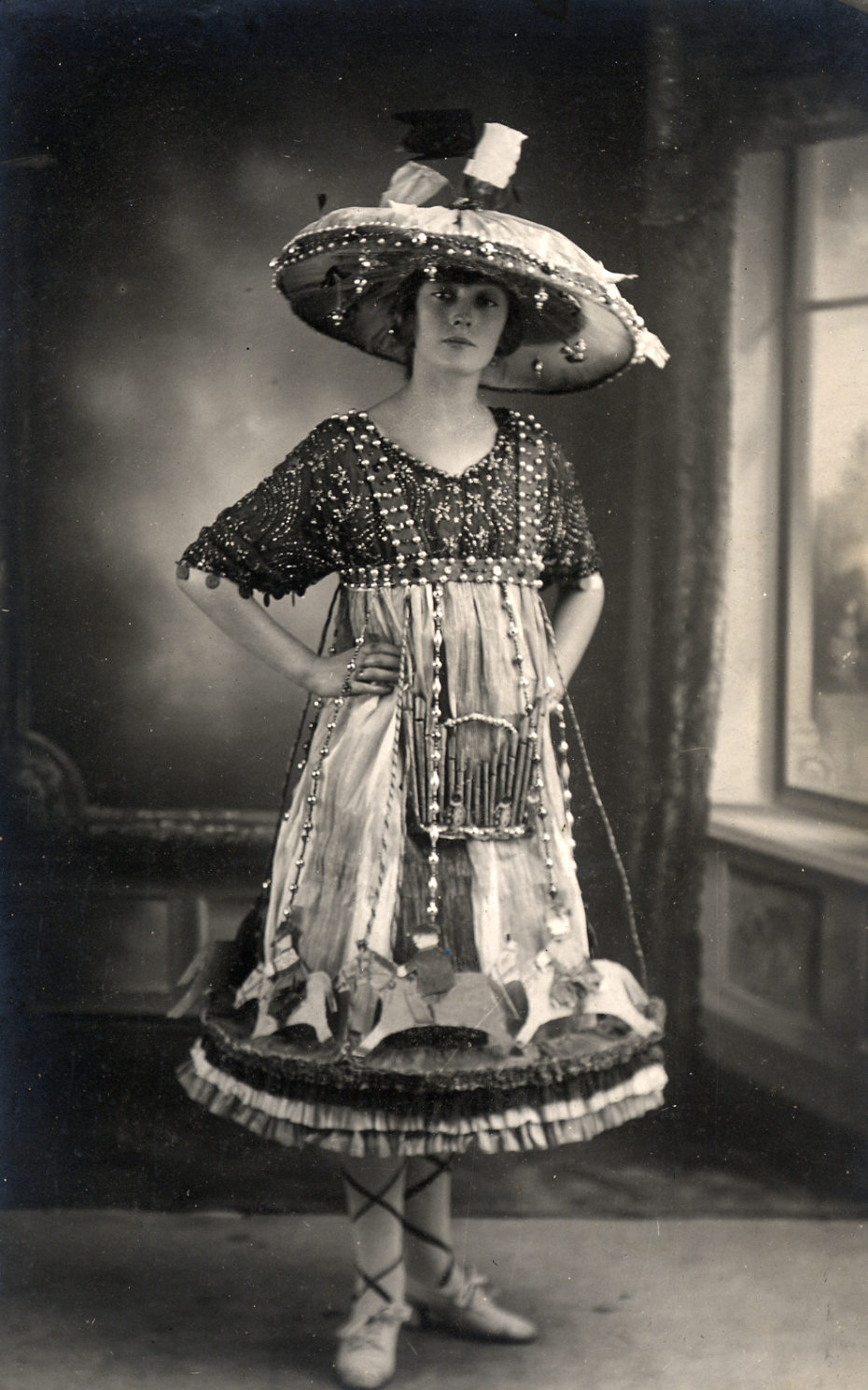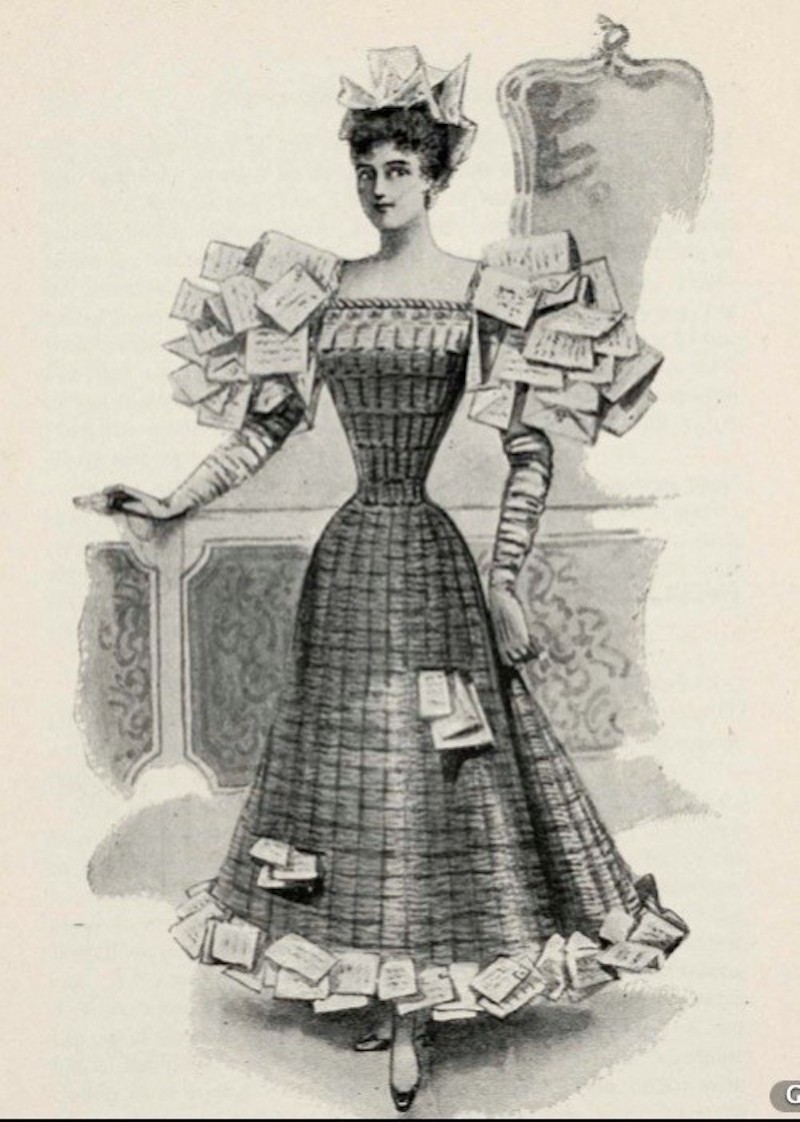 And lastly, if you're handy with a needle & thread, why not take some inspiration from the Underrated Haute Couture of Jacobean Needlework: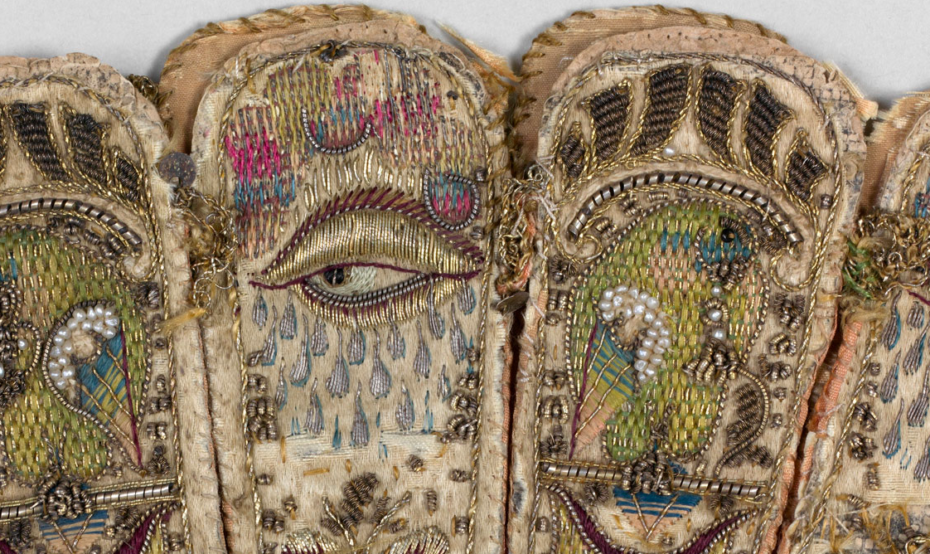 Happy creating!