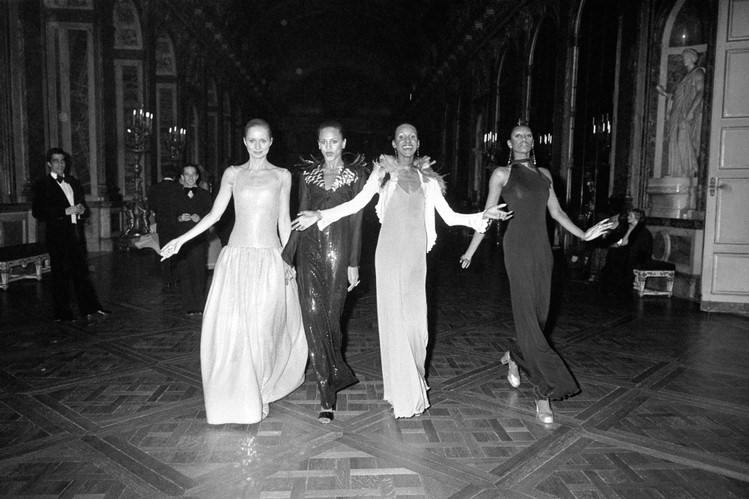 There's a "Battle of Versailles" they don't teach you about in history class; the event that transformed the world's most iconic château into a star-studded battle royale between French and American fashion designers in the fall of 1973. The guest list was legendary, with Josephine Baker, Princess Grace, Andy Warhol in the audience to name a few – but it was America's own runway line-up that was revolutionary. Never before had so many Black models collectively worked the catwalk, from Pat Cleveland to Billie Blair; Alva Chinn, Charlene Dash, Barbara Jackson and so many other names that were a tour de force, ringing in new era for models of colour and what promised to be an inclusive new fashion industry in the making…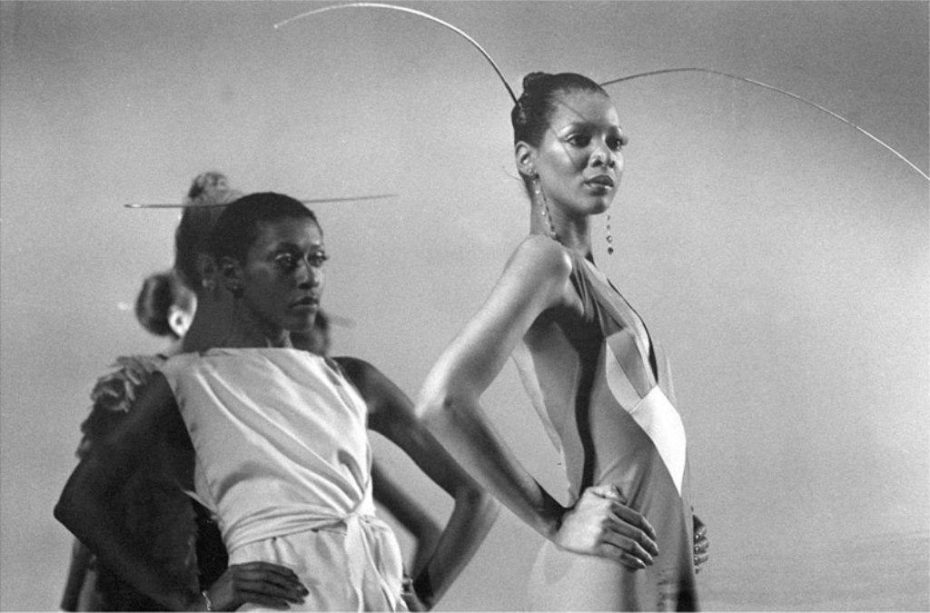 Prior to the 1970s, American couture in general had not yet reached the same level of international clout as that of the French. "The Battle of Versailles" as it was officially named, was cooked up as a friendly fundraising tête-à-tête between the two countries – a clever social event to raise money and restore the deteriorating castle grounds – but it would ultimately earn American designers the global respect they sought and redefine the fashion industry forever.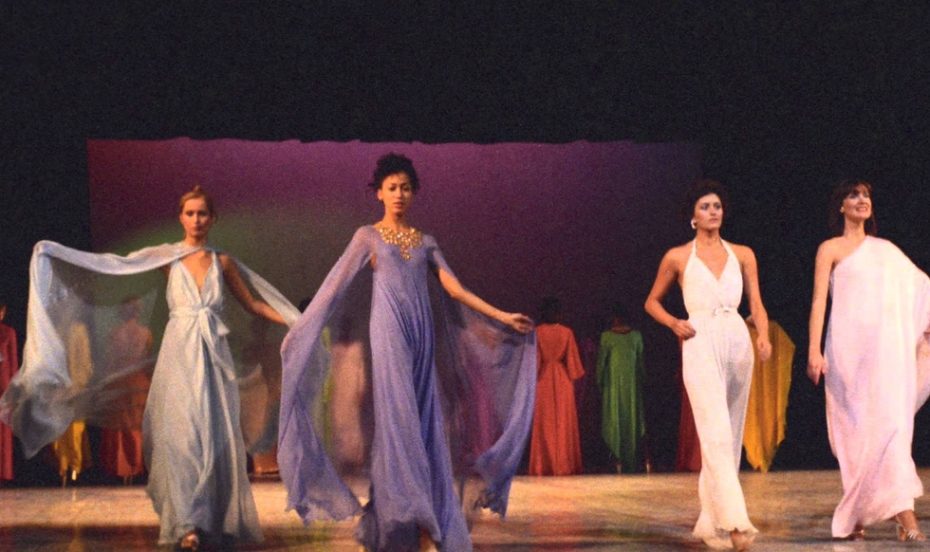 On one end of the ring, you had the "Five Kings" of French fashion – Yves Saint Laurent, Pierre Cardin, Christian Dior, Emanuel Ungaro, and Hubert de Givenchy; in the American corner were its rising designers Oscar de la Renta, Halston, Bill Blass, Anne Klein, and Stephen Burrows – the latter of which was a particularly important presence…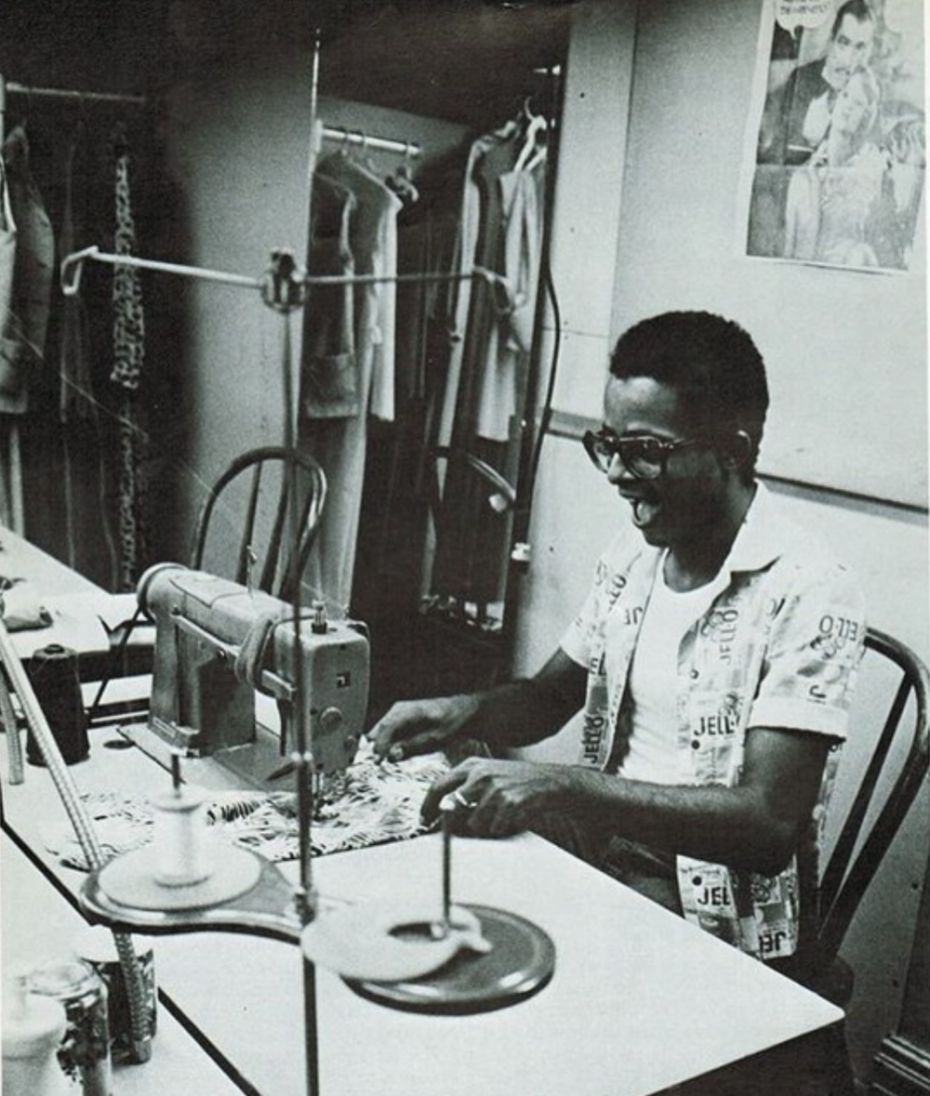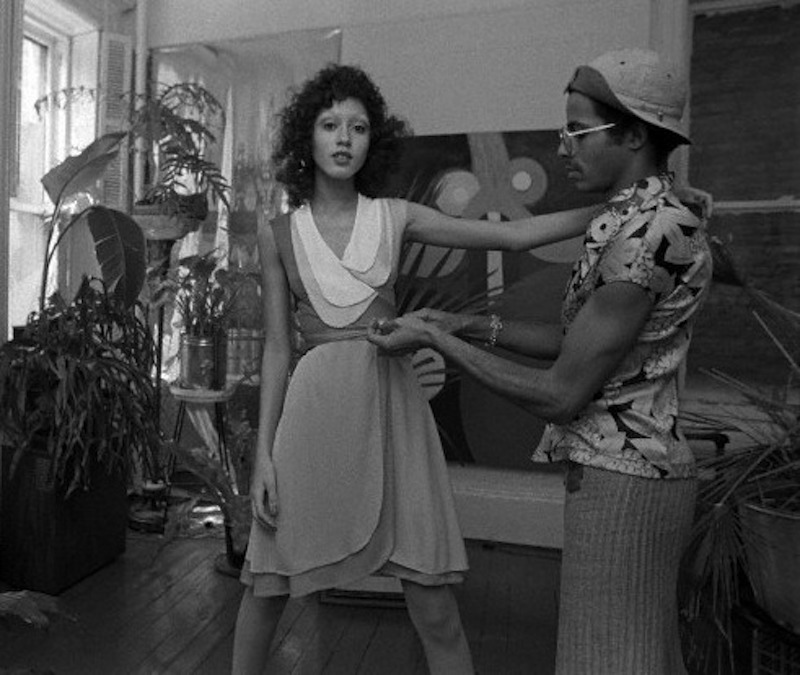 At the time, Burrows was a young Jersey kid who made it big, and one of the first African American designers to sell internationally. His colourful designs were at the heart of the New York City disco scene for both men and women. But suddenly he was about to take on the likes of Yves Saint Laurent with the world watching….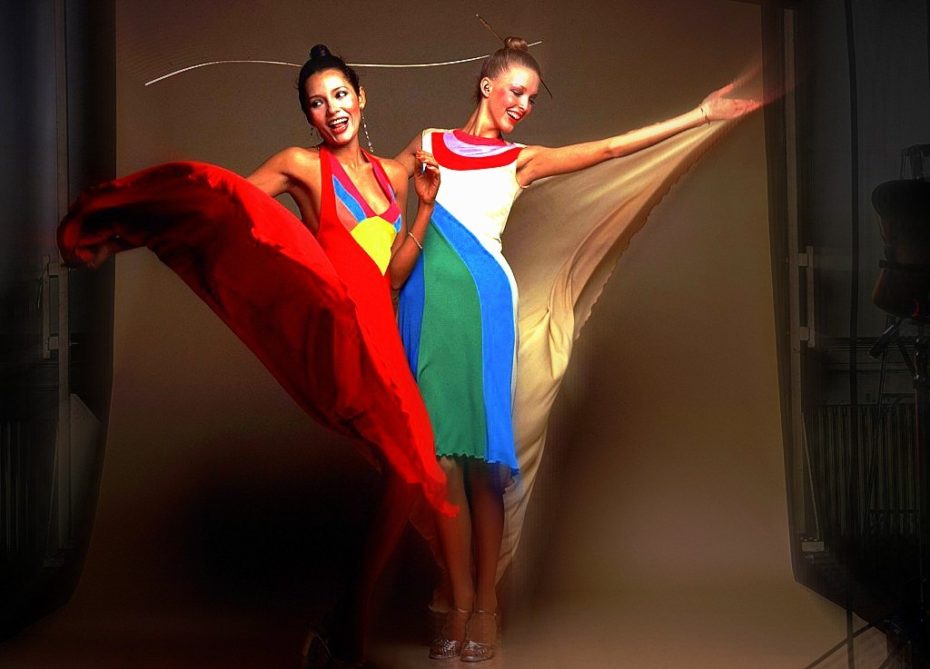 Burrows, who is still out there doing designing and being generally fabulous on Instagram, was especially beloved for his space age colour blocking designs and "lettuce edge" cuts.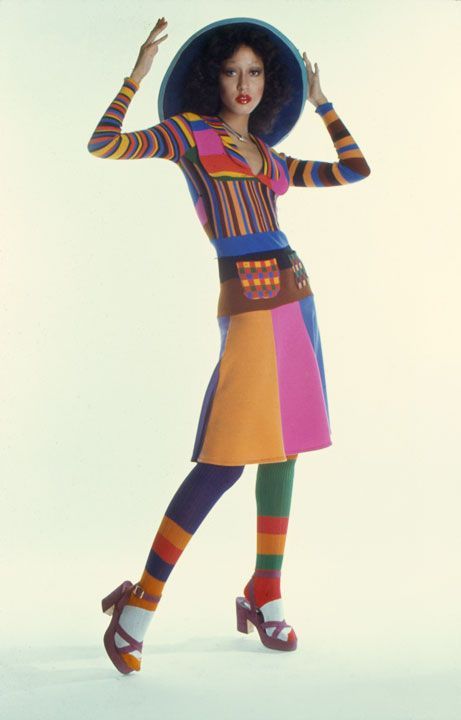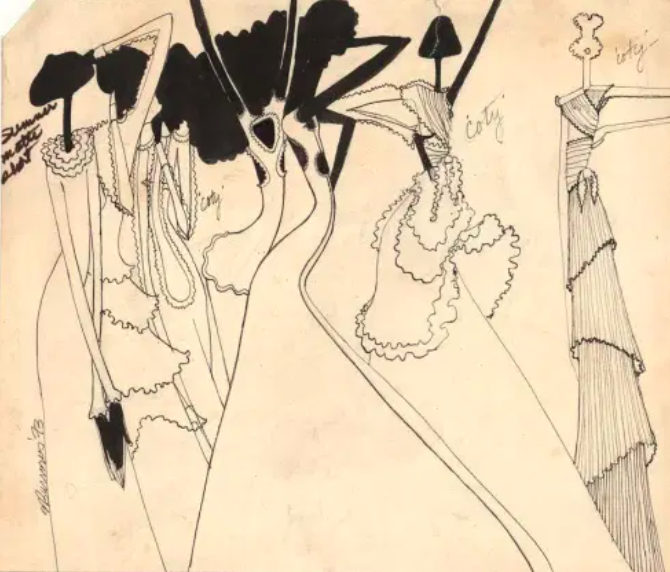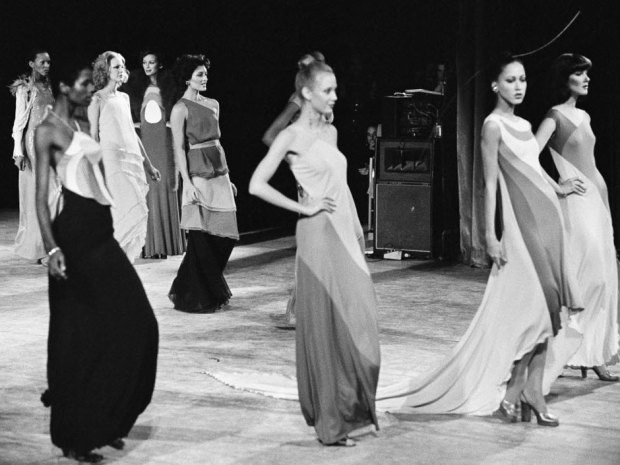 The venue was the palace of Versaille's very own gilded opera house, built for Marie Antoinette. The house was filled with hundreds of glittering names from pop culture and real-life royalty; there was Liz Taylor and Princess Grace; the Duchess of Windsor, and Paloma Picasso. Josephine Baker, Liza Minelli and Rudolph Nureyev didn't just attend – they performed.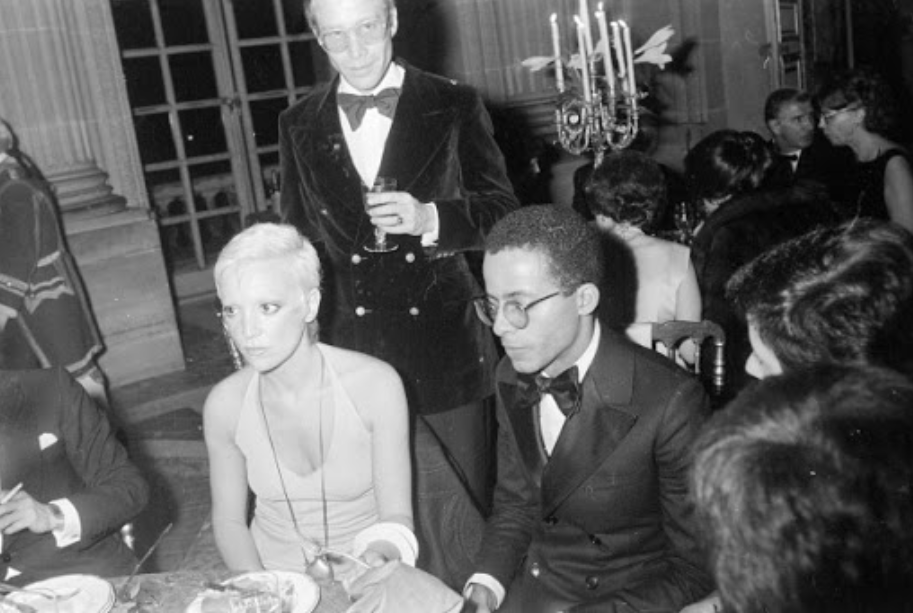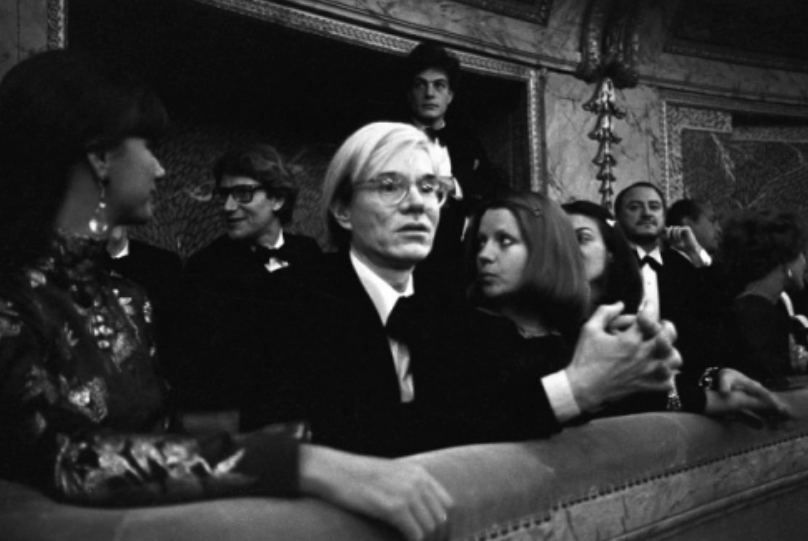 But it was the models who really stole the show. They embodied a less buttoned-up approach to couture – one that craved energy, movement, and individuality. Of the 36 models hired to represent the American "team", 10 were Black. That was huge in the 1970s and unfortunately even still is now amongst the biggest couture houses. One of the biggest stand-outs was Pat Cleveland, a favorite of Burrows.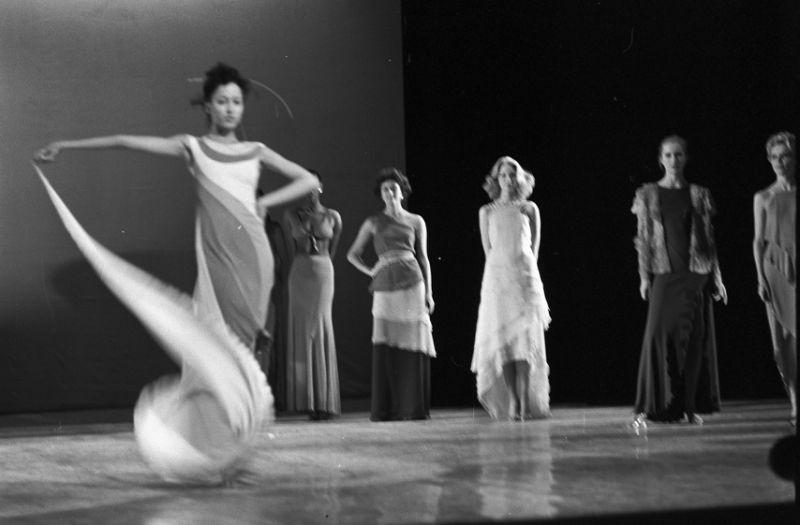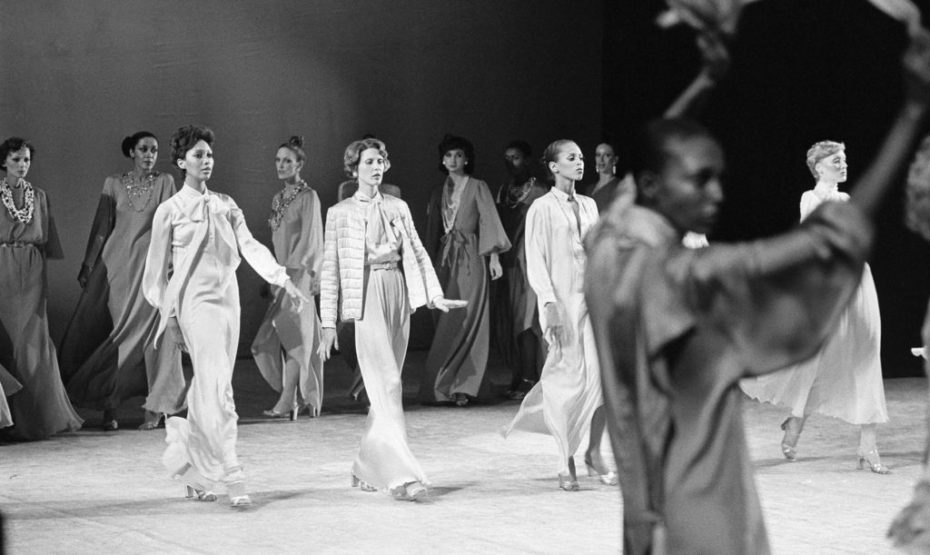 As Pulitzer prize winning author Robin Givhan wrote in The Battle of Versailles: the night American fashion stumbled into the spotlight and made history, the French were left happily awestruck. It was so clear, by the end of the evening, that "the Americans had officially taken their place on the world's stage, prompting a major shift in the way race, gender, sexuality, and economics would be treated in fashion for decades to come." So many of the pioneering faces of that change were Black models. Let's go through the a few from the roster, shall we? Starting with miss Billie Blair from Detroit…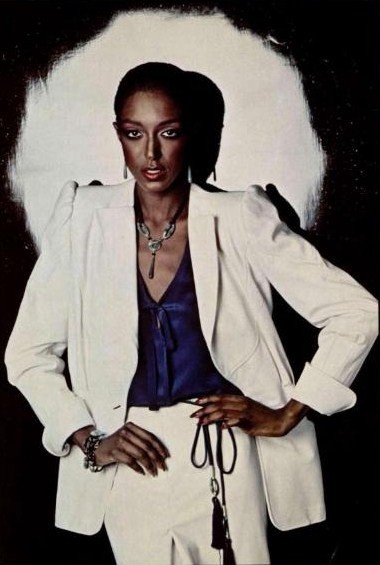 Bethann Hardison, a Brooklyn gal…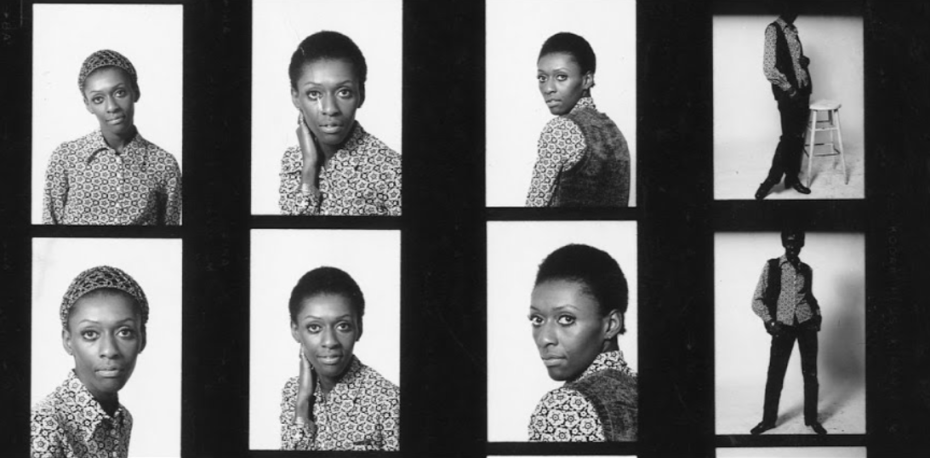 Amina Warsuma, also from New York…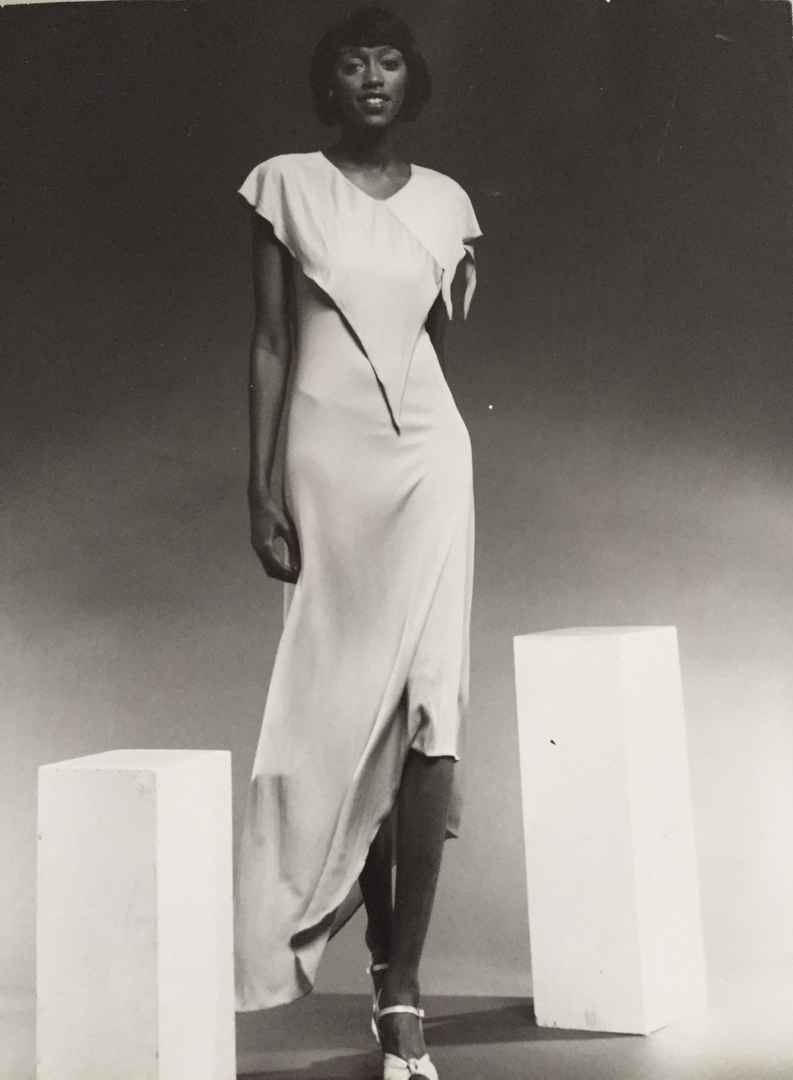 Charlene Dash, who had an excellent take on the Twiggy lashes here: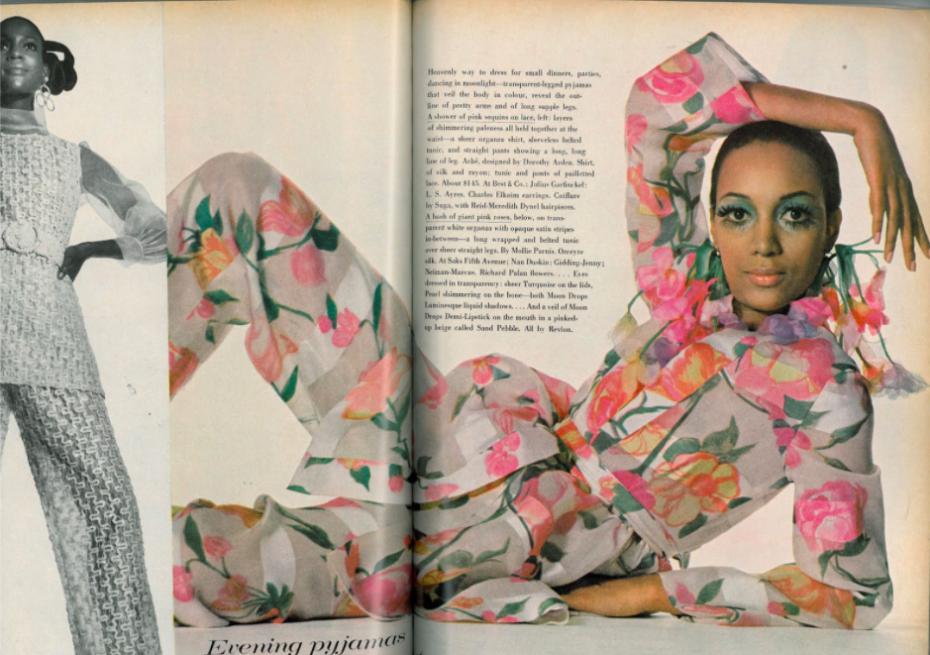 That was just the beginning. Ramona Saunders, Norma Jean Darden, Barbara Jackson, Alva Chinn and Jennifer Brice were also Black models who dazzled that day, making huge strides for their careers and those of every other woman who wasn't white wanted to make it in the modelling industry. This "army" of new talent for the American team surely would've made models like Dorothea Towles proud, who according to Essence was the first top Black model to work in Paris in the 1950s: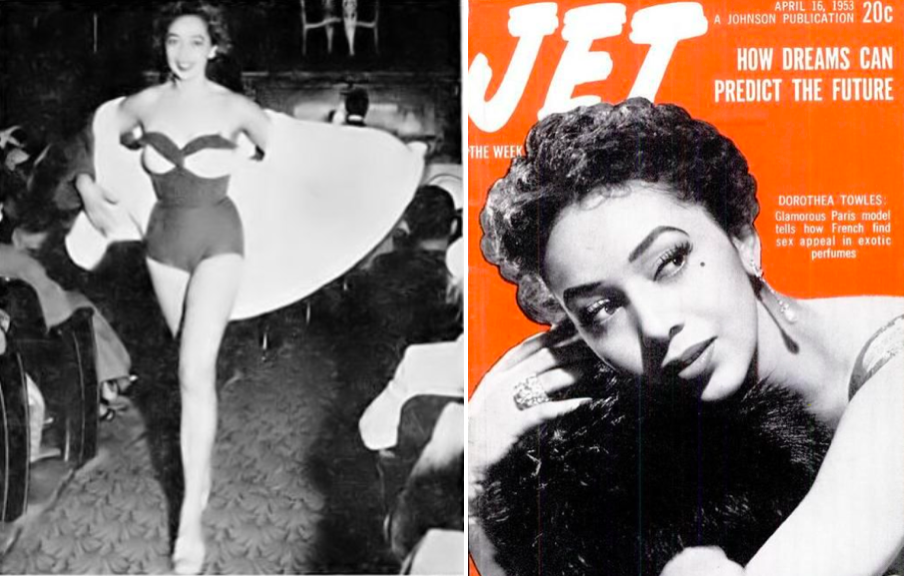 The 1960s-70s was such a turning point for Black models, because it began carving out a space for them to say, in the words of James Brown, "I'm Black and I'm proud".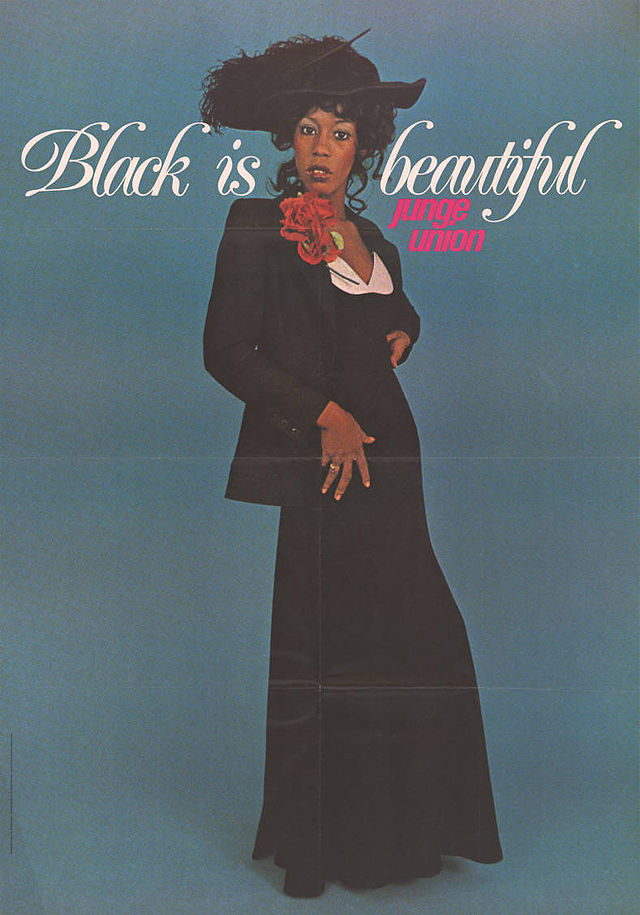 In the aftermath of the Civil Rights Movement, Black women were finally able to break down the internalised racism that often surrounded their self-image to embrace their natural beauty and deeply varied heritage. And the fashion world took note, as did the advertising industry (which has its own fascinating history of Mad Men era Black advertising).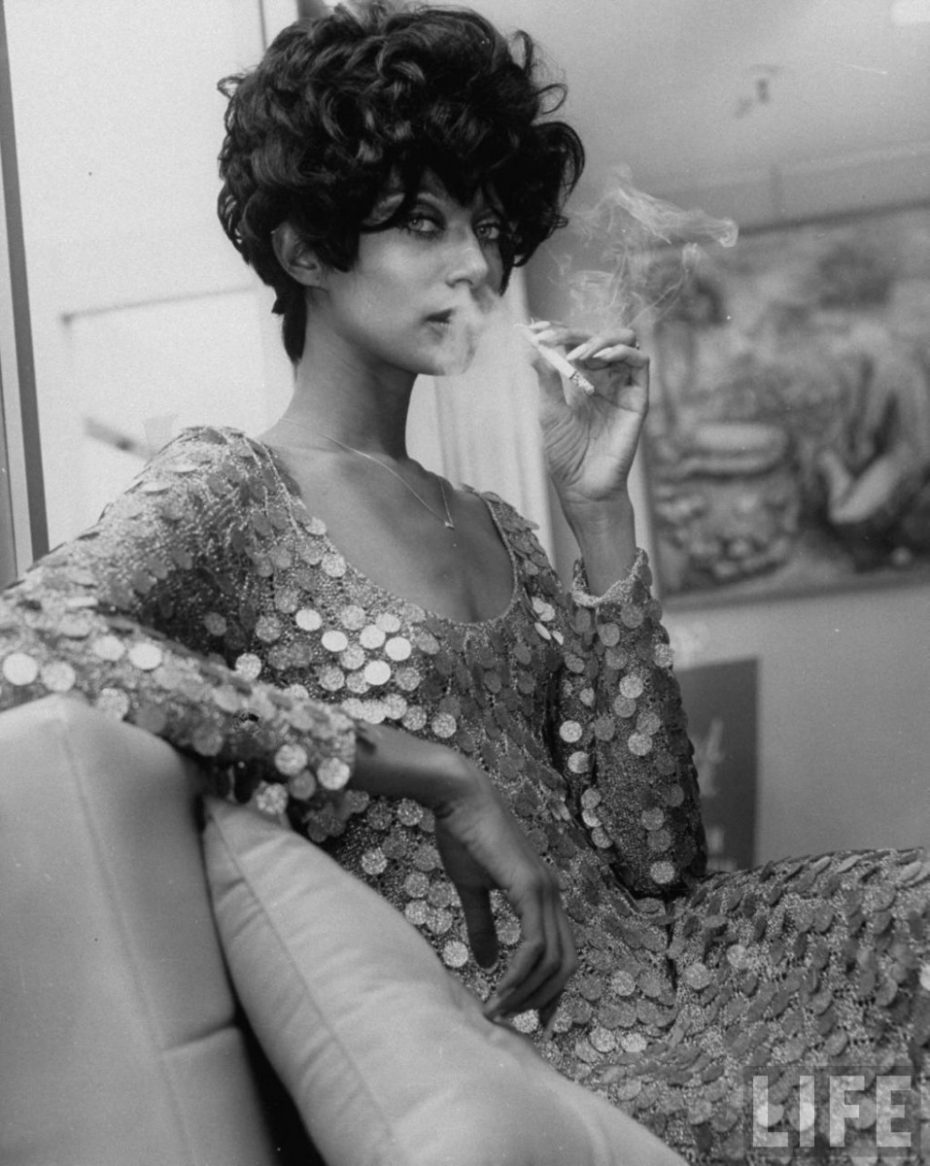 Consider miss Donyale Luna from Detroit, who was arguably the very first Black supermodel and a major maverick of the industry. "Some people declared her a Masai warrior, Gauguinesque, Nefertiti reborn," writes her daughter in a 2019 Vogue essay. Fascinated by her unique beauty, "others claimed she was another species entirely – or from outer space! In fact, she was irreducible – and entirely herself." She was the first Black woman to grace the cover of British Vogue in 1966 – that's nearly a decade before Beverly Johnson did the same on American Vogue.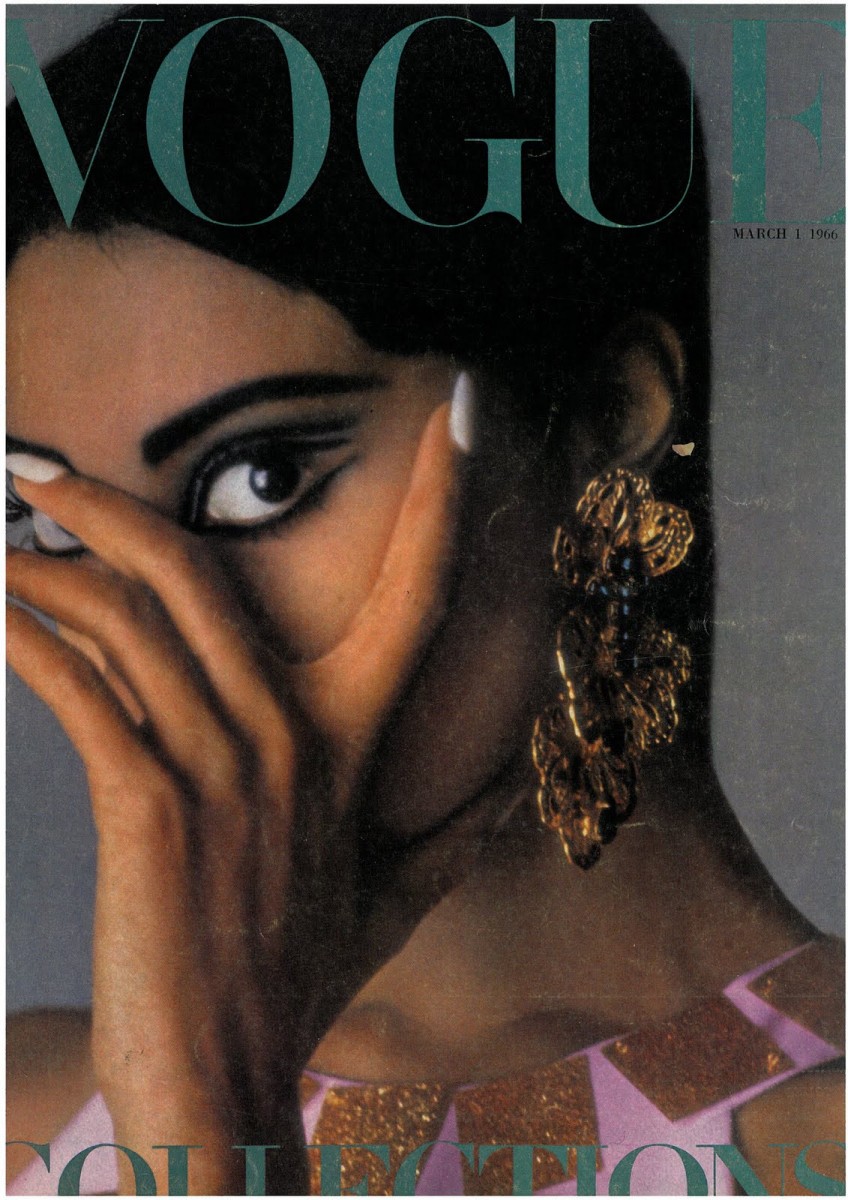 Luna didn't just walk the runway. She took it to outer space. "Ask her where she's from – Mars?" said Johnson about Luna's trailblazing legacy, "She went up and down the runways on her hands and knees [….] She doesn't wear shoes, winter or summer." Indeed, Luna was a lighting rod of 1960s counterculture. She was a fixture of sparkling artistic circles, acting in films by Warhol, Fellini, Antonioni, and others. She was utterly dedicated to her quest for individuality, and self-expression. Sometimes, that meant doing the robot on the runway, most memorably for Paco Rabanne.
Known as the robes importables, or "unwearable dresses," Rabbane's creations were often fashioned of Rhodoid discs – looking every bit ready for a space age Joan of Arc. Luna embodied that power beautifully.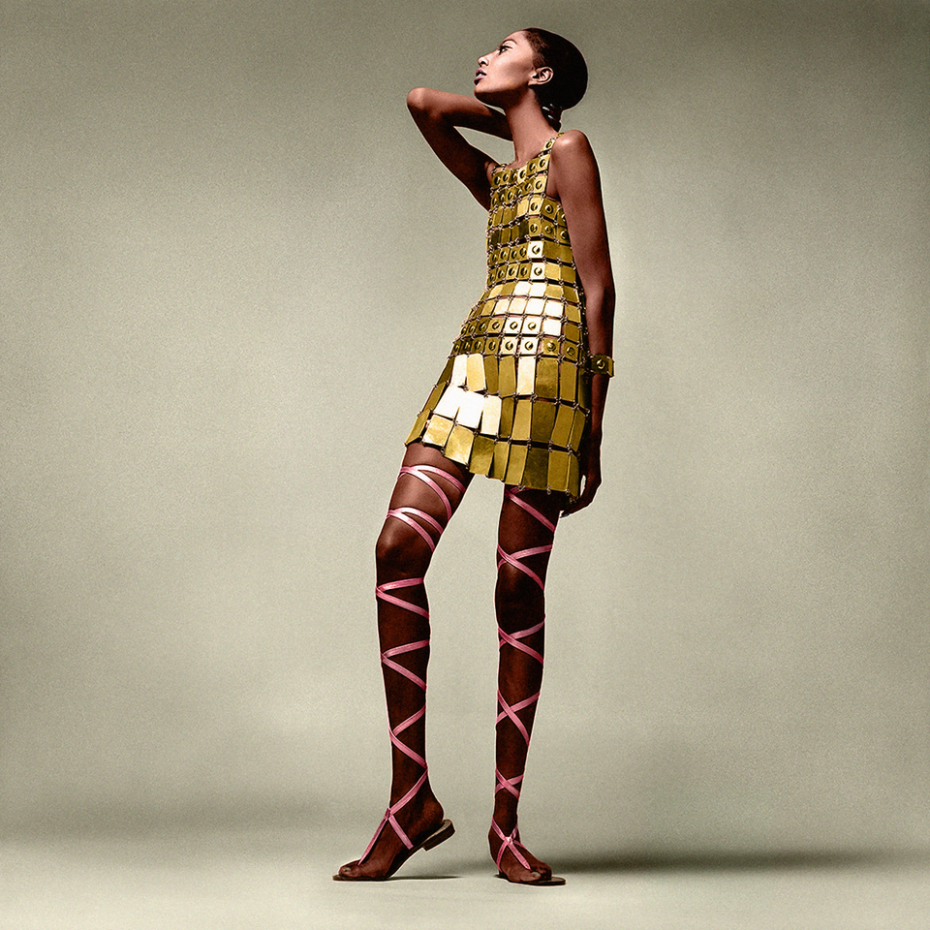 Unfortunately, Luna's electrifying light burnt out too fast. She passed away in 1979 at a clinic in Rome from drug-related complications at just 33-years-old. "I can simultaneously feel how clearly she belonged [in fashion]," her daughter Dream Cazzaniga said in a 2019 personal essay for Vogue, "but also how ahead of her time she was." Ahead, but not quite alone. While Luna was certainly her own brand of wonderfully weird, fellow Black models like Beverly Johnson and Naomi Sims were were also on their way to superstardom…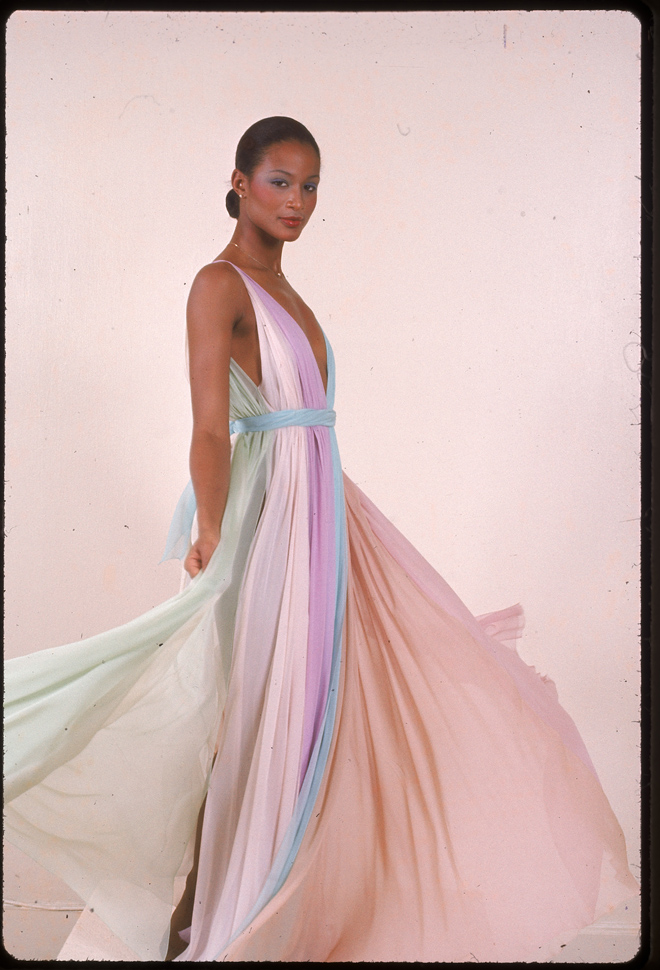 About Sims, The New York Times wrote, "[Her] appearance as the first black model on the cover of Ladies' Home Journal in November 1968 was a consummate moment of the Black is Beautiful movement."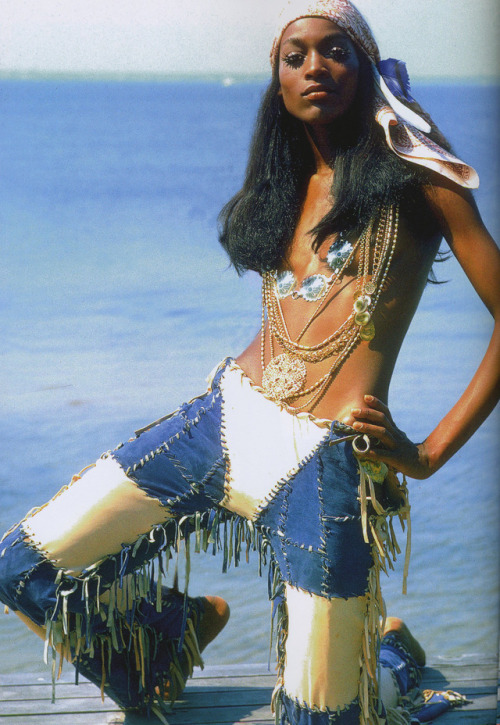 These women's success paved the way for Iman, Naomi Campbell, Grace Jones, and so many other top models. In 2011, the Huffington Post Game Changer Awards honoured the African-American models of Versailles with the Style Award. As we look back at some of the most dazzling Black models in modern history, the Battle of Versailles feels like a point of culmination in the fight for their representation. Not a pique, necessarily, as equality and allyship have no plateau; these are goals as well as muscles to stretch, evolve, and strengthen. But the revolutionary decades of cultural and political change in the US – the call for desegregation, flower power, and the turmoil of the Vietnam War; the rise of televised news, the outrage at newly broadcasted police violence, and the emergence of the Black Is Beautiful movement – all of these elements had become interwoven in the fabric of a "new America", and it felt like they were finally on display – at a couture-level. Nearly 50 years later, in the wake of Black Lives Matter, if we look at the fashion industry today, how much progress can we say has been made?
Watch the documentary for more about the forgotten fashion revolution that unfolded at Versailles: