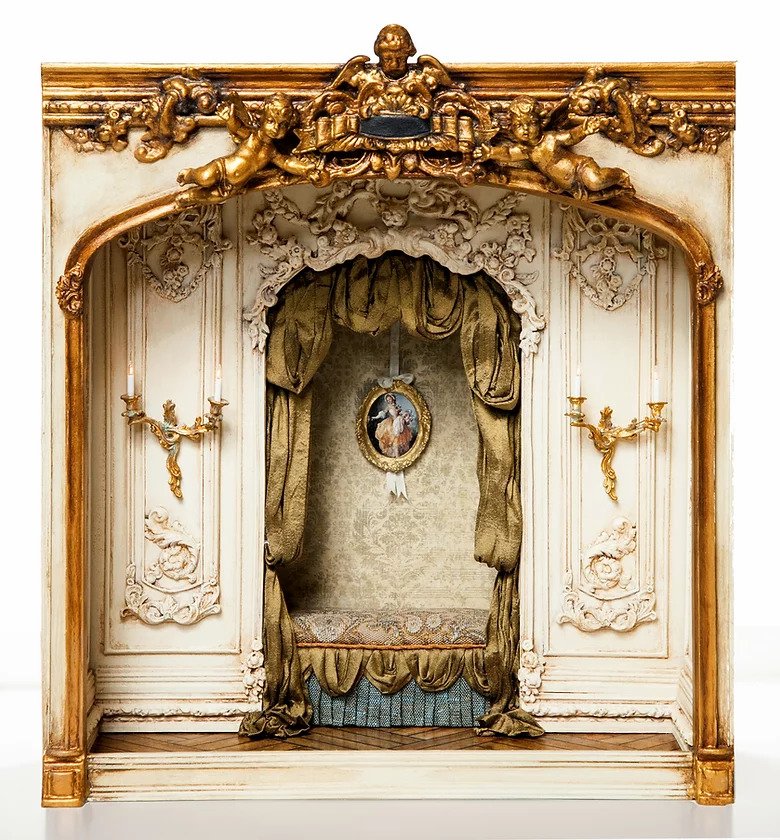 Let them eat tiny cakes! Just when you think the world of miniatures couldn't get any more impressive, you stumble upon the exquisite work of June Clinkscales. The Californian miniature artist has the kind of artisanal skills that we might have believed were almost lost to the world – not to mention, she's working on 1/12 the scale. From the impossibly intricate woodwork and the divine fabrics to the hyper-realistic antique patina of it all, Ms Clinkscales is bringing small-scale craftsmanship into the realm of high art.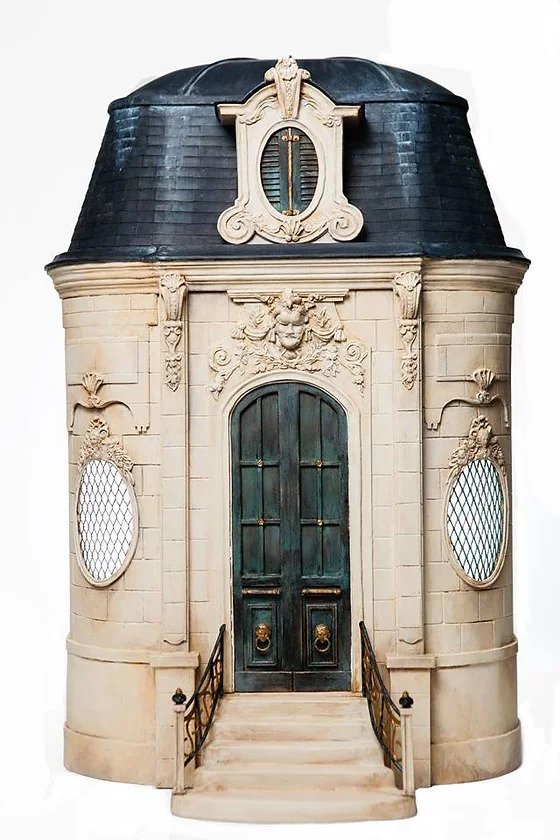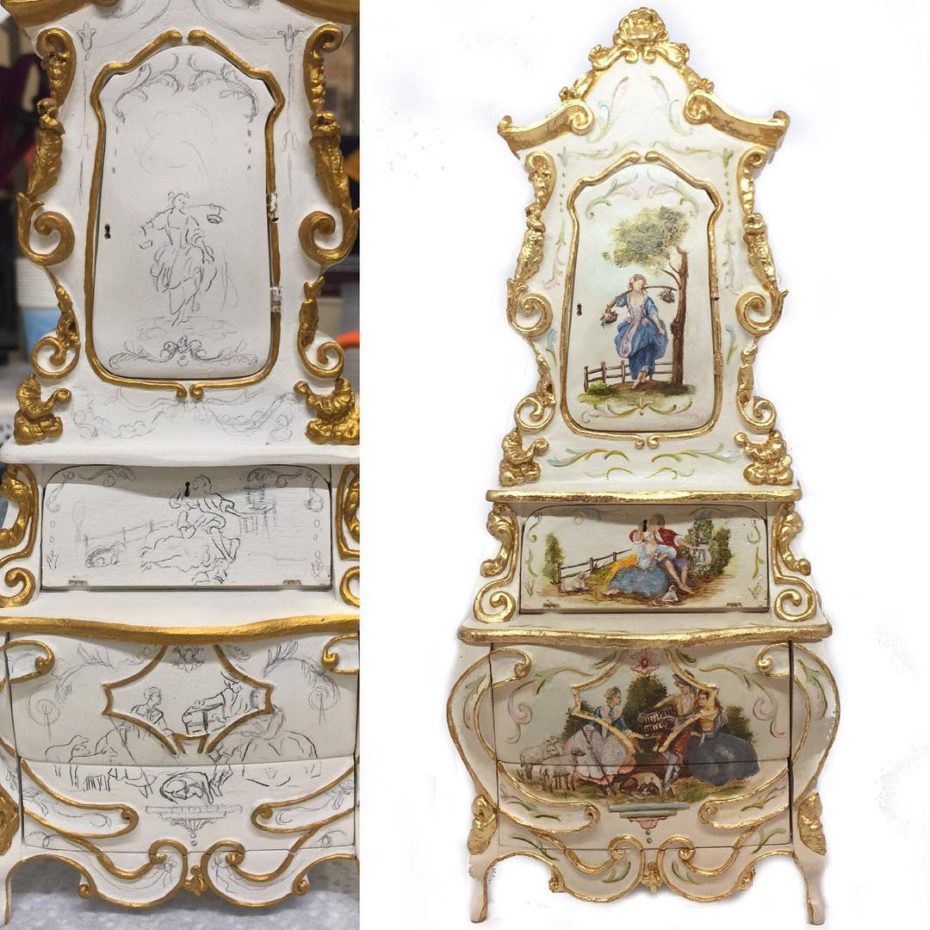 Despite the enormous concentration and precision demanded of a miniaturist of her calibre, June makes light of daily life in her workspace: "On any given day you'll find me covered in bits of fabric, wood shavings, little bits of gold leaf, paint splotches, all topped off with a thin layer of sawdust. I couldn't tell you how many times I've glued my fingers together. Even worse glued myself to the table. Worser yet, glued my fingers to the piece I was working on".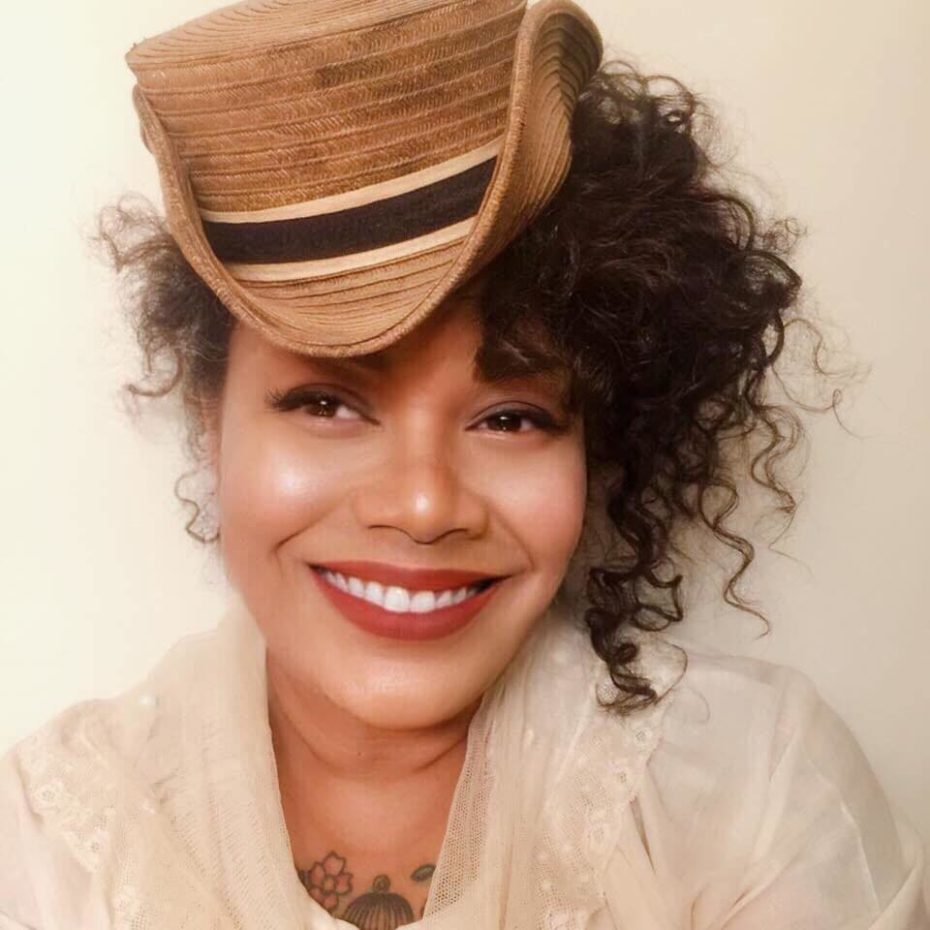 Clinkscales makes made to order pieces, sold from her website, and hosts the rare workshop in which she shares her secrets for creating antique vignettes. She's also collaborated with another master of miniature, Chris Toledo, who you might remember made the Spanish Revival home of our dreams.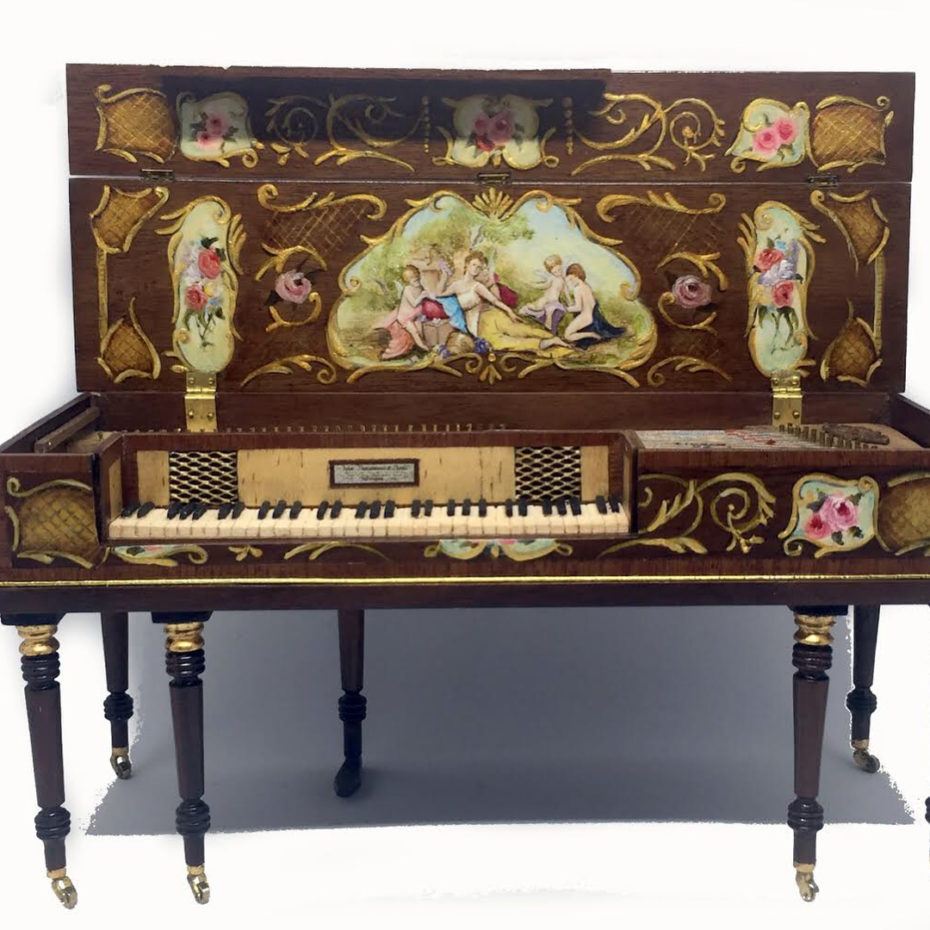 An empire harpsichord, entirely handmade and hand painted plays a Minuet when the lid is opened. She can even make it your favourite piece of music. The 5 and 3/4 inch long instrument costs $1,300 to commission. The work that goes into a made to order 20 inch "Petit Chateau" asks $5,900. One wonders what kind of households these pieces are destined for.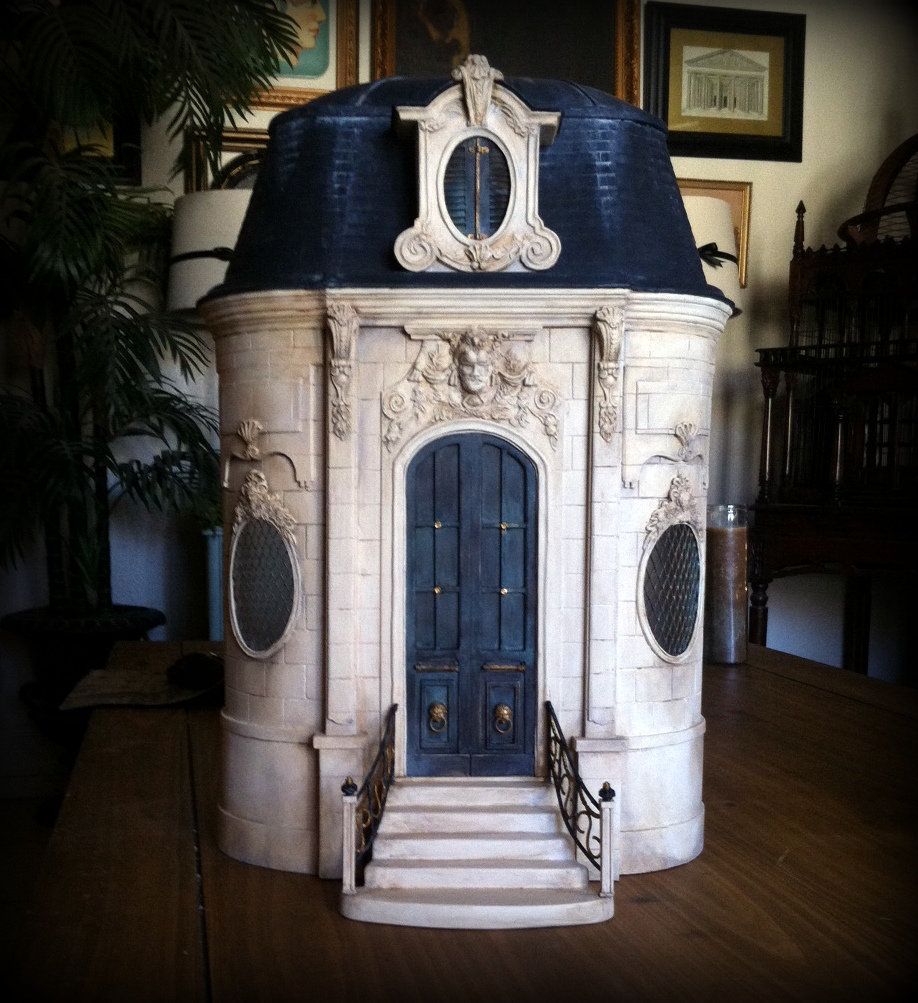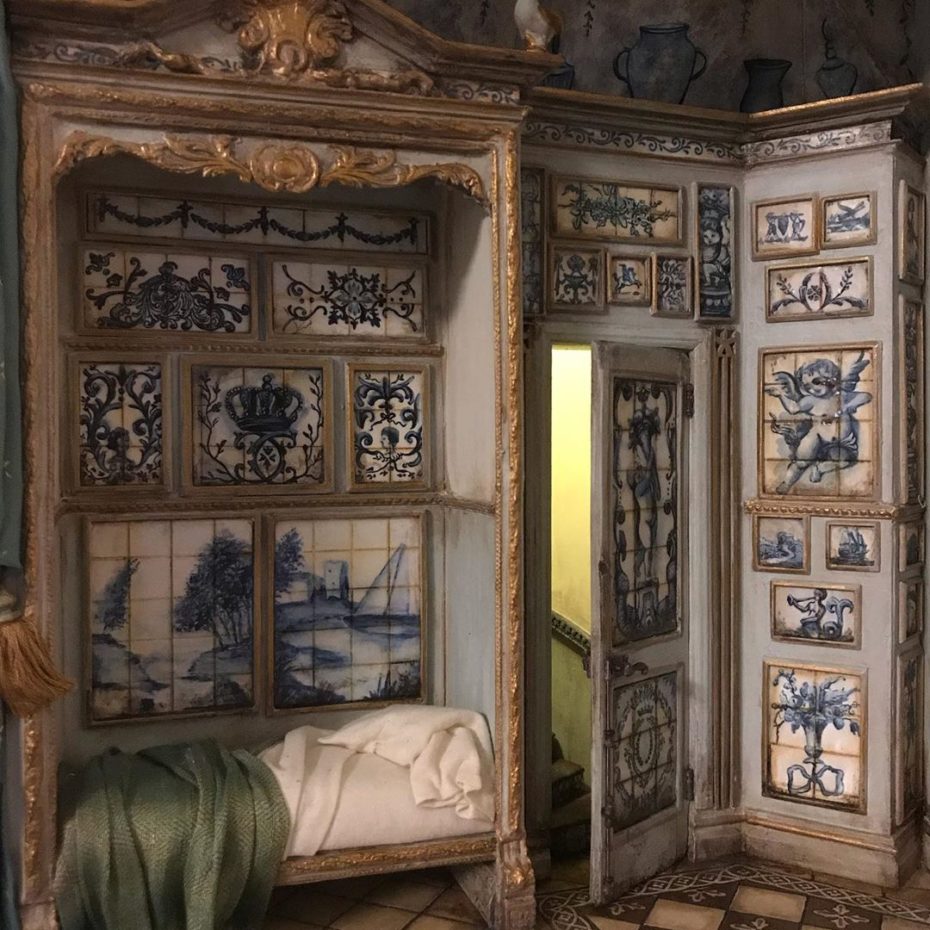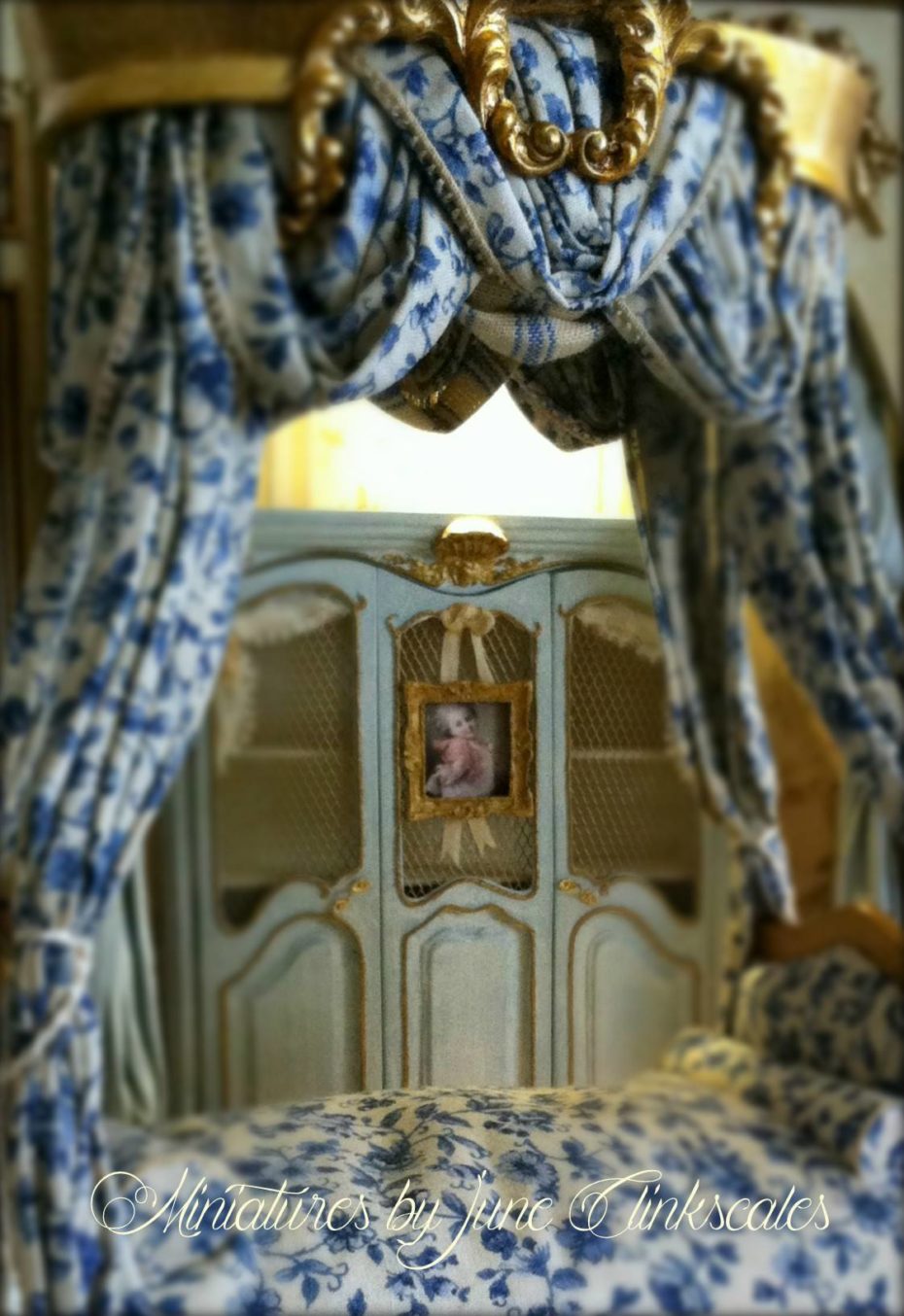 The full dioramas feel eerily alive, even without tiny occupants; as if the doll-sized ghost of Marie Antoinette might poke her head out from behind the silk curtains at any moment. "Lucky am I", says June, "who can take a piece of wood and shape it into a vision from my head".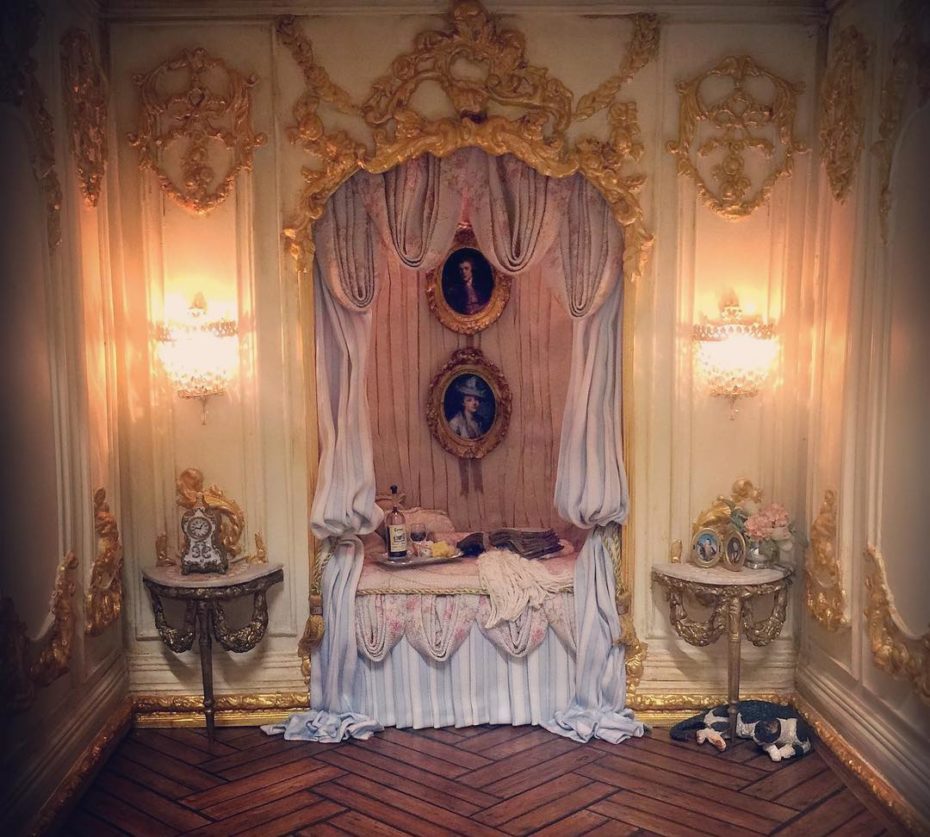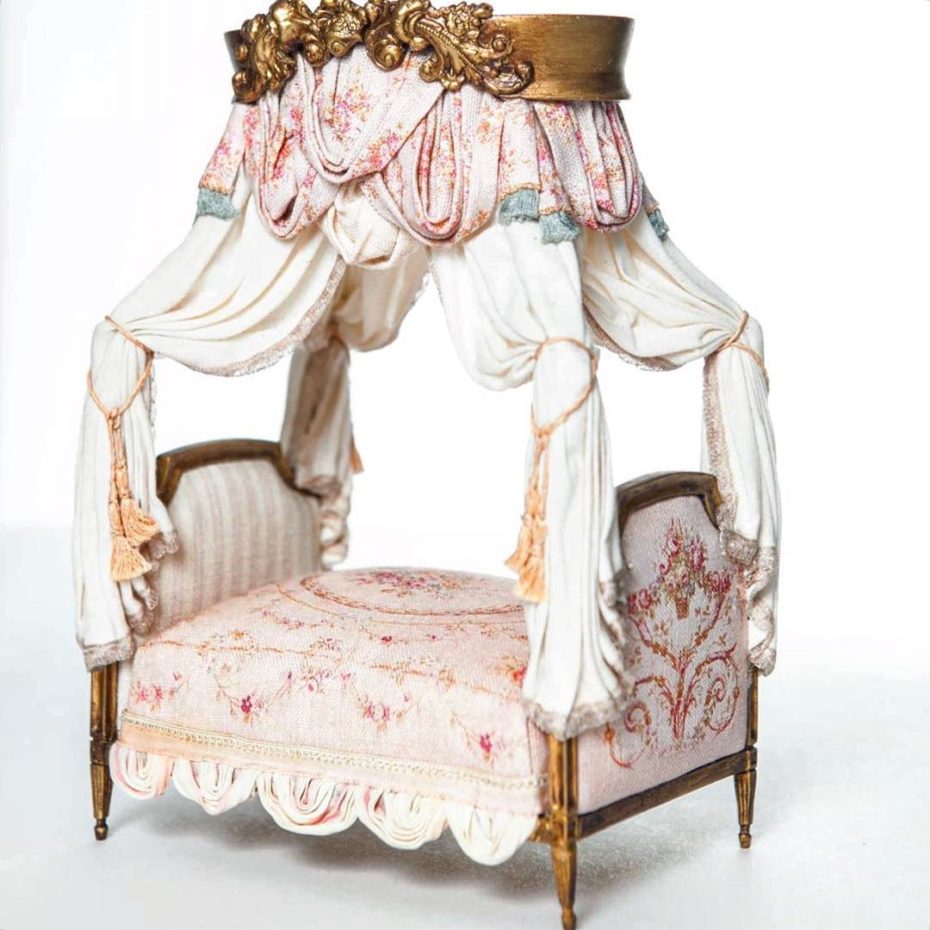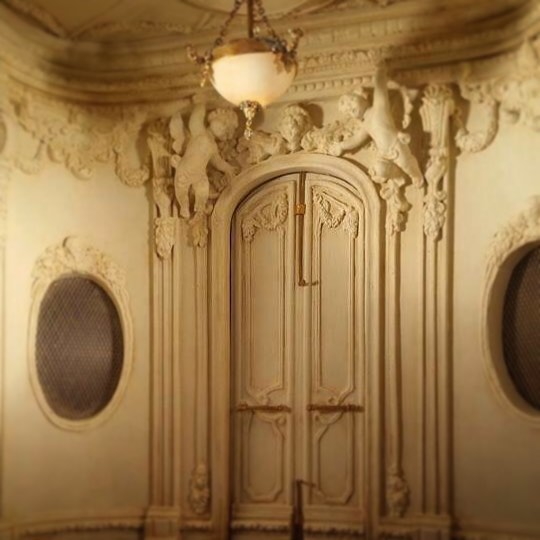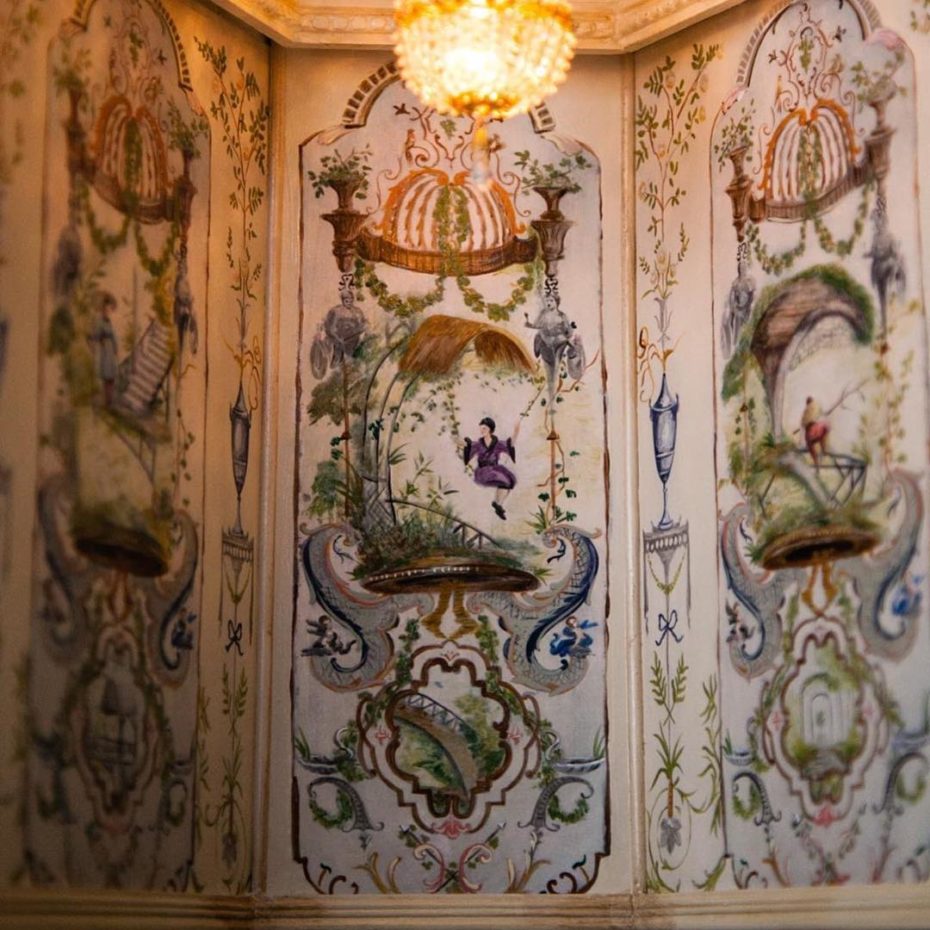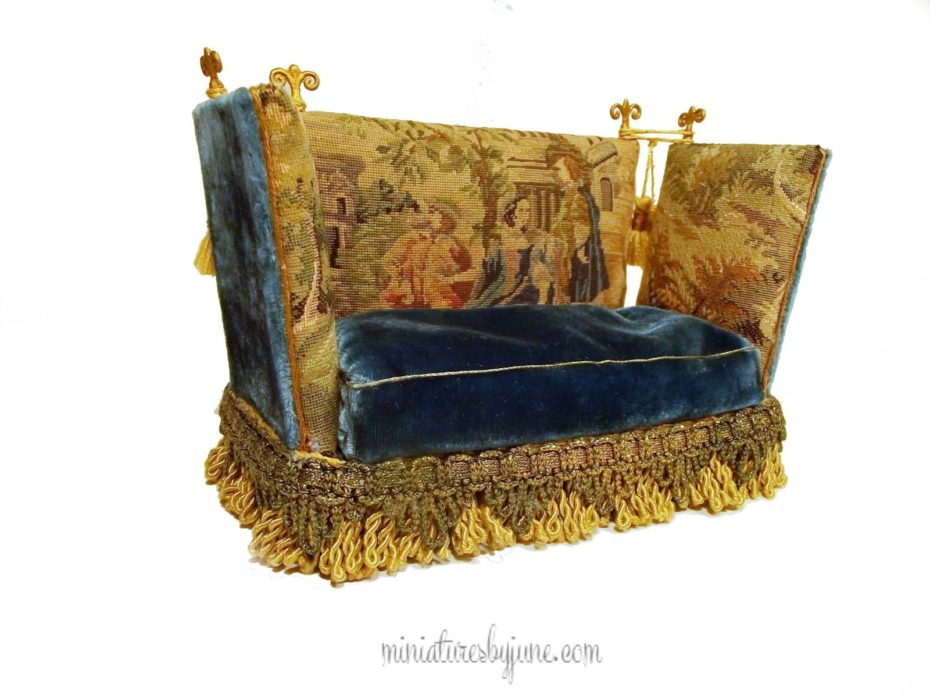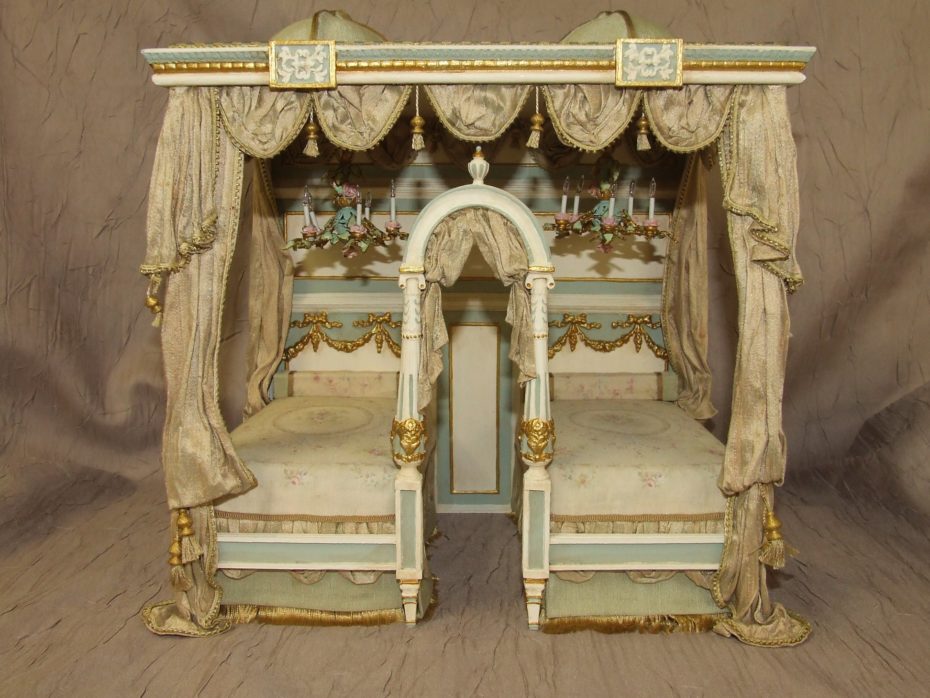 Join June inside her workshop for a brief visit:
Find June Clinkscales work, news and miniatures for sale on her website here. She's also on Instagram.