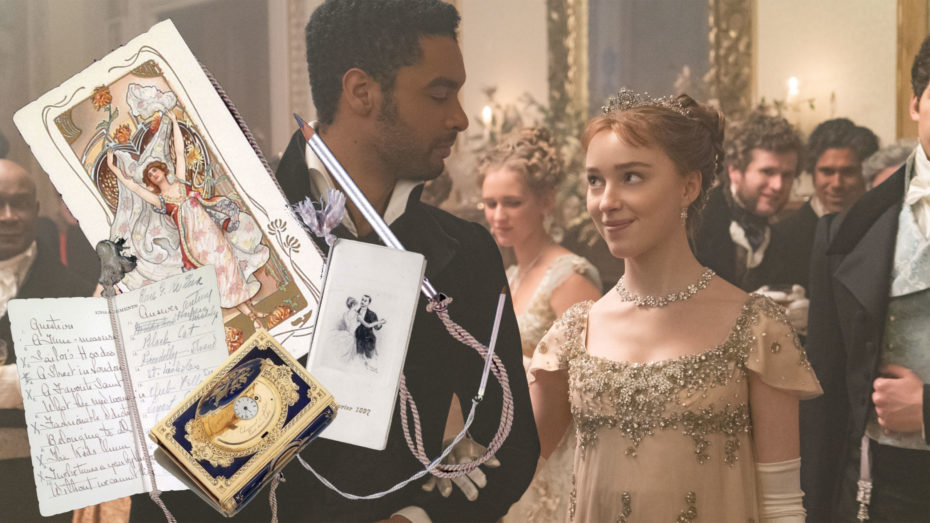 If you've been watching Netflix's sauciest new period drama, Bridgerton, your curiosity might have been aroused (among other things) by the notable nod to a forgotten footnote of historical dating etiquette – dance cards!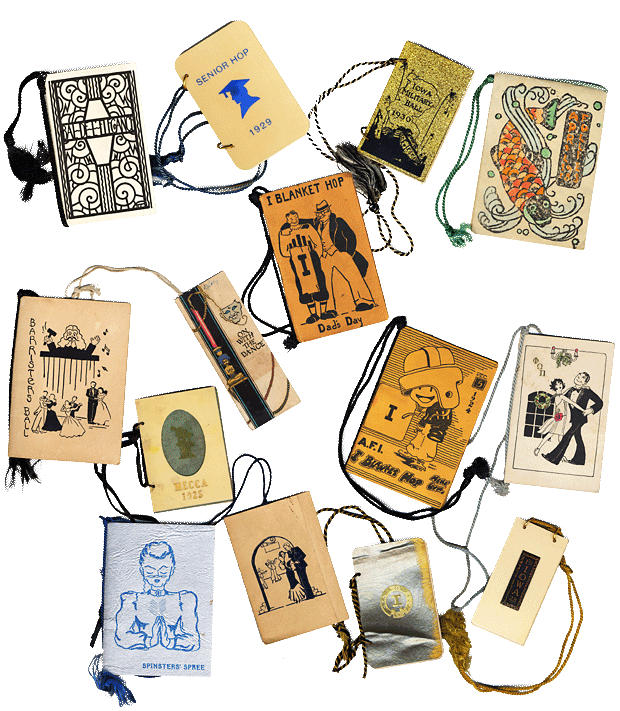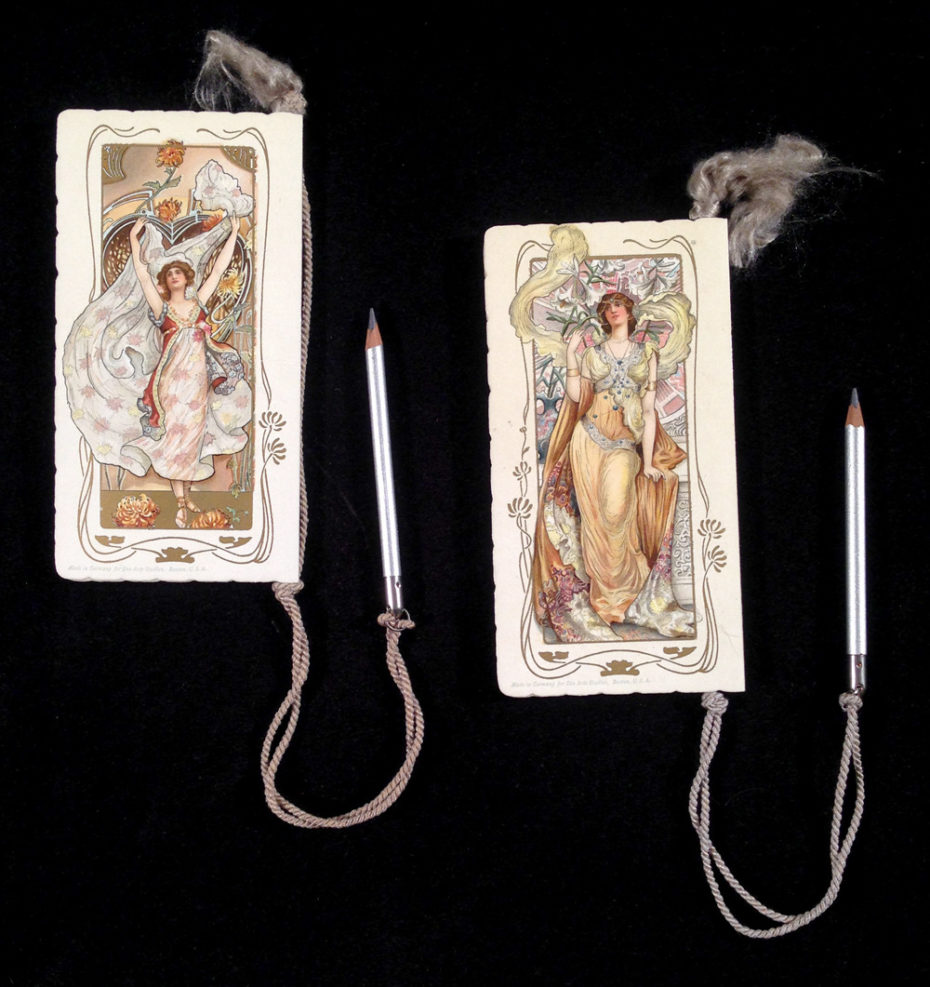 In between the sexually-charged scenes of one of Netflix's most binge-watched shows of late, the bygone ballroom accessory made numerous appearances in the hands of Bridgerton's leading ladies attending opulent high-society dances. True to history, in the 18th and 19th century, dance cards were indeed used to keep track of dance partners, first appearing in Vienna before trending across the rest of Europe and the US. Think of it like the modern-equivalent of taking down someone's phone number (or Instagram handle) at a party.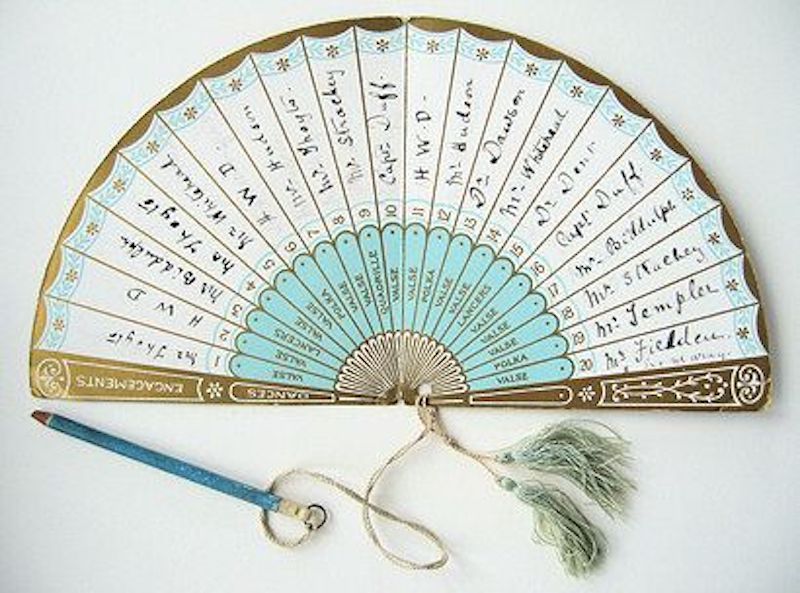 Dance cards were generally a lady's accessory, while the gentlemen in attendance were expected to remember who they'd requested to dance – and who they might call on the following day in hopes of a continued courtship. It appears the earliest examples of dance cards might have originated in the form of a hand fan, which had already been an essential extension of any fashionable woman's arm for centuries. For this delicate instrument of seduction was widely used to communicate unspoken sentiments across the room; a secret code for ladies-in-waiting to discretely declare her true feelings for a gentleman. Example: if a woman rested her fan on her right cheek, it meant she accepted an invitation to dance, and in this particular case, permission to collect her interest's name.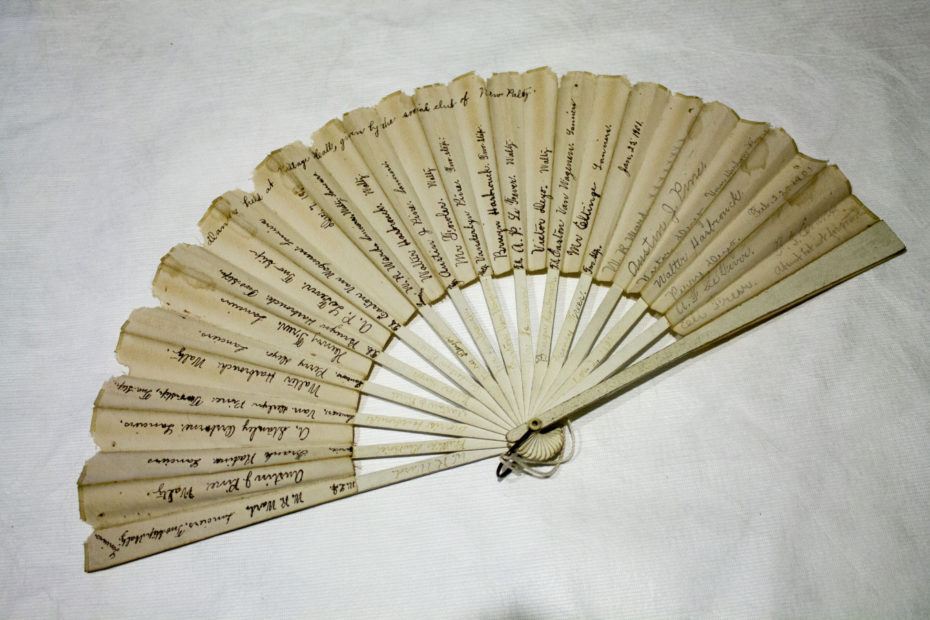 The partner's name would then be inscribed on one of the accessory's ornate leaves, and with the flick of her wrist, a lady could fan out her growing list of suitors to entice others and maybe even incite a little jealousy.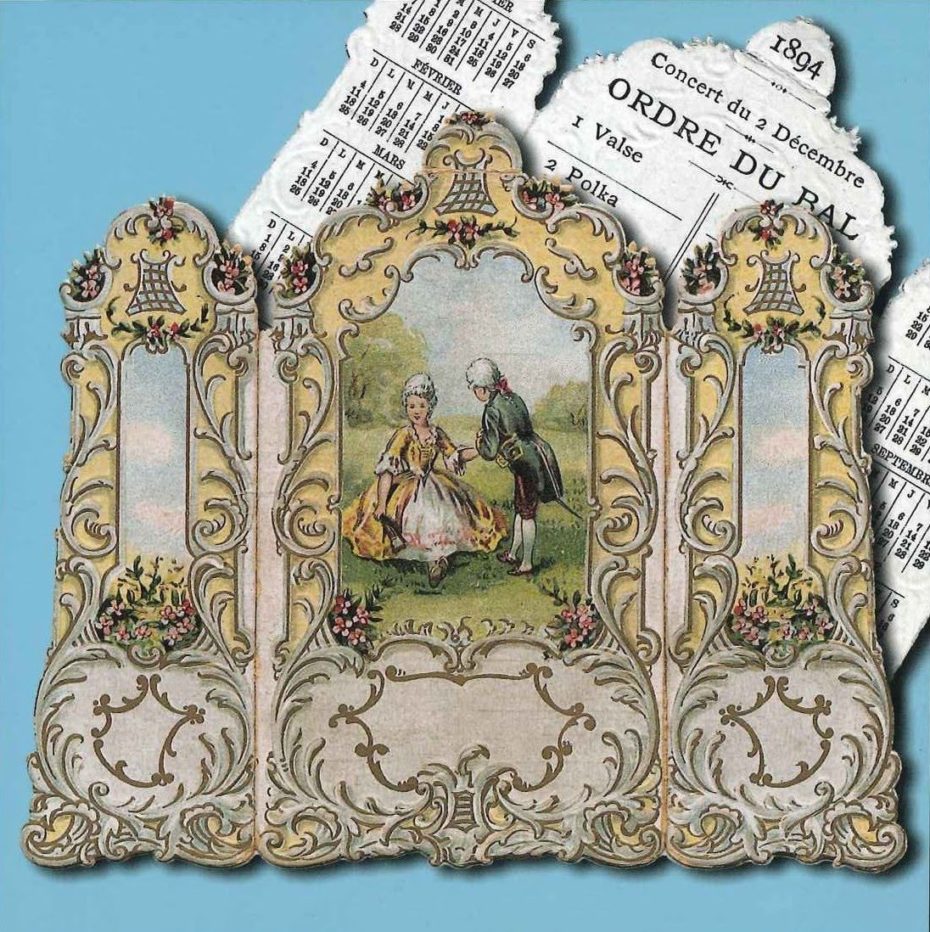 Dance cards also typically included details of the evening's musical program and composers, which was useful to trigger a reminder of whom one danced with to what song, but also served to keep order at the ball. In those days of course, social dancing was certainly no casual affair, but rather a highly orchestrated communal performance, requiring all participants to be in the right place from start to finish, moving around in unison. Etiquette books of the day strongly advised against accepting a dance if you didn't know the steps – an error that could potentially end in social suicide quicker than you can say "Lady Featherington".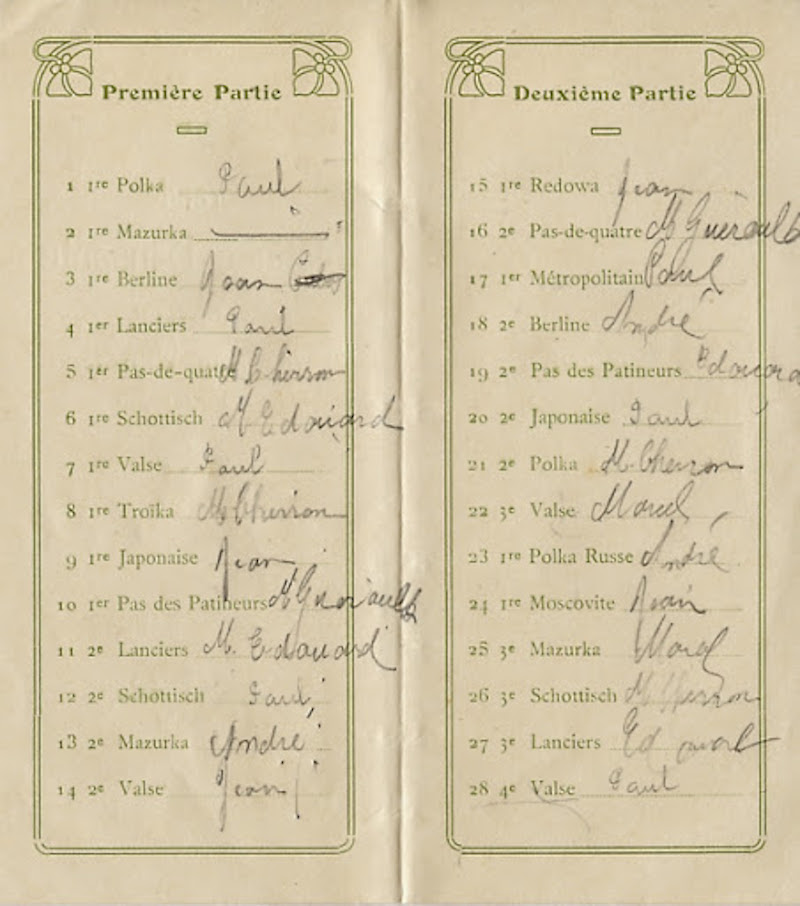 Dance cards made elegant party gifts too, often provided upon arrival by the the ball's host, who would have cards pre-printed the evening's program. For young debutantes, they became memorable keepsakes of the social season.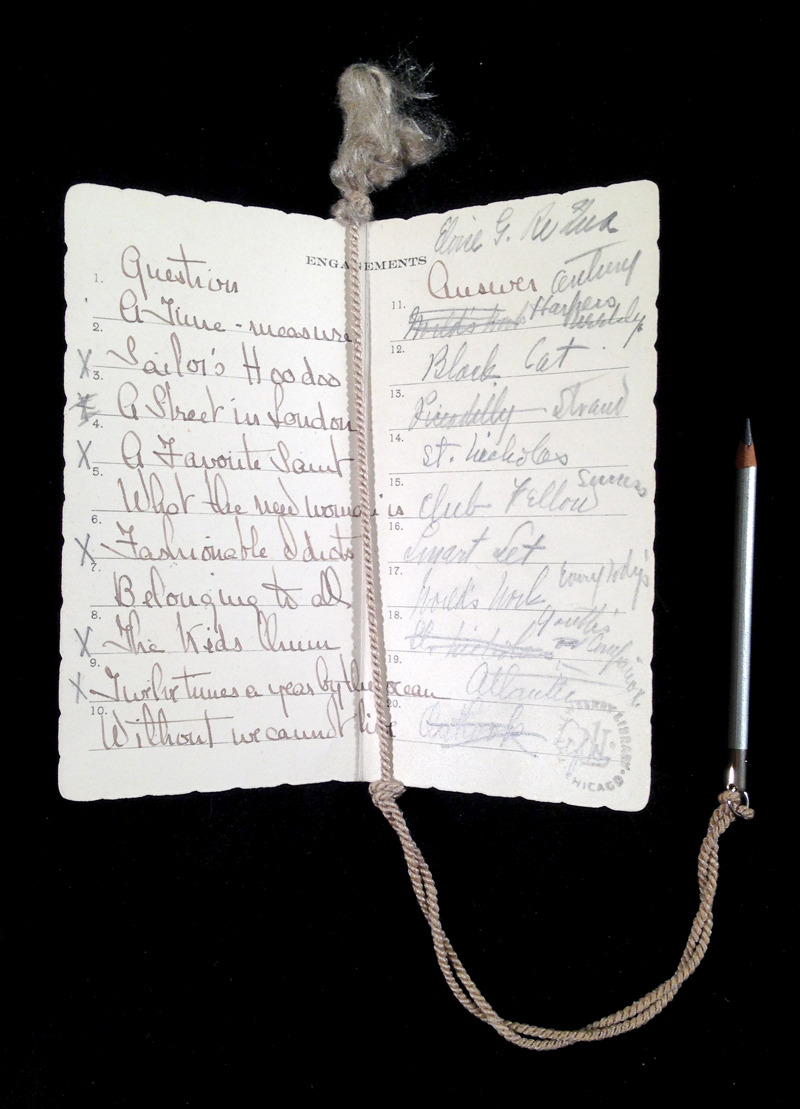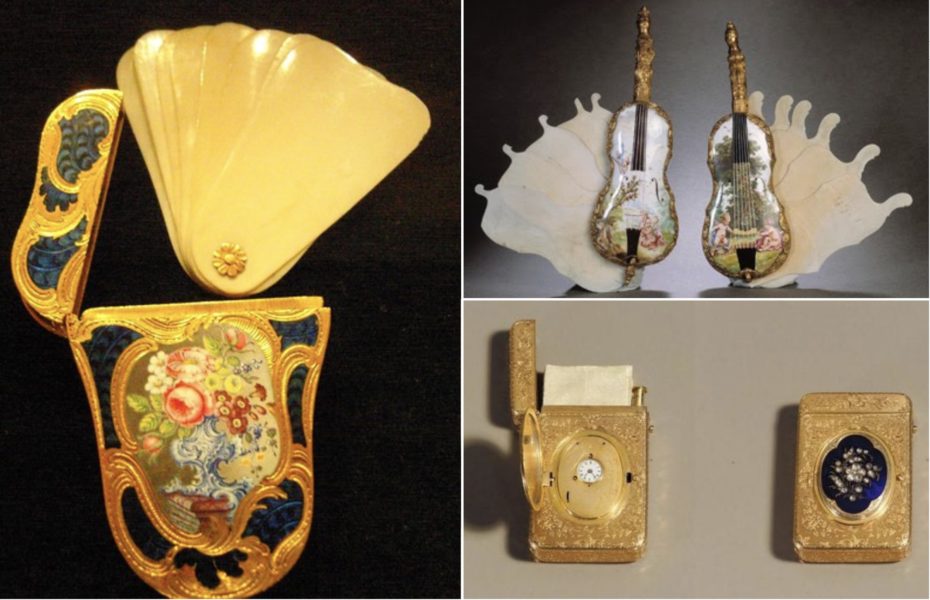 As dance cards became more popular, demand prompted manufacturers and local artisans to diversify the lady's courting tool into veritable objets d'art, using precious jewels and materials like silver, ivory and porcelain in all manner of decorative forms. In some cases, the evolving booklets included playful conversation starters along with the programme du bal, requiring prospective dance partners to answer a riddle before being granted a waltz.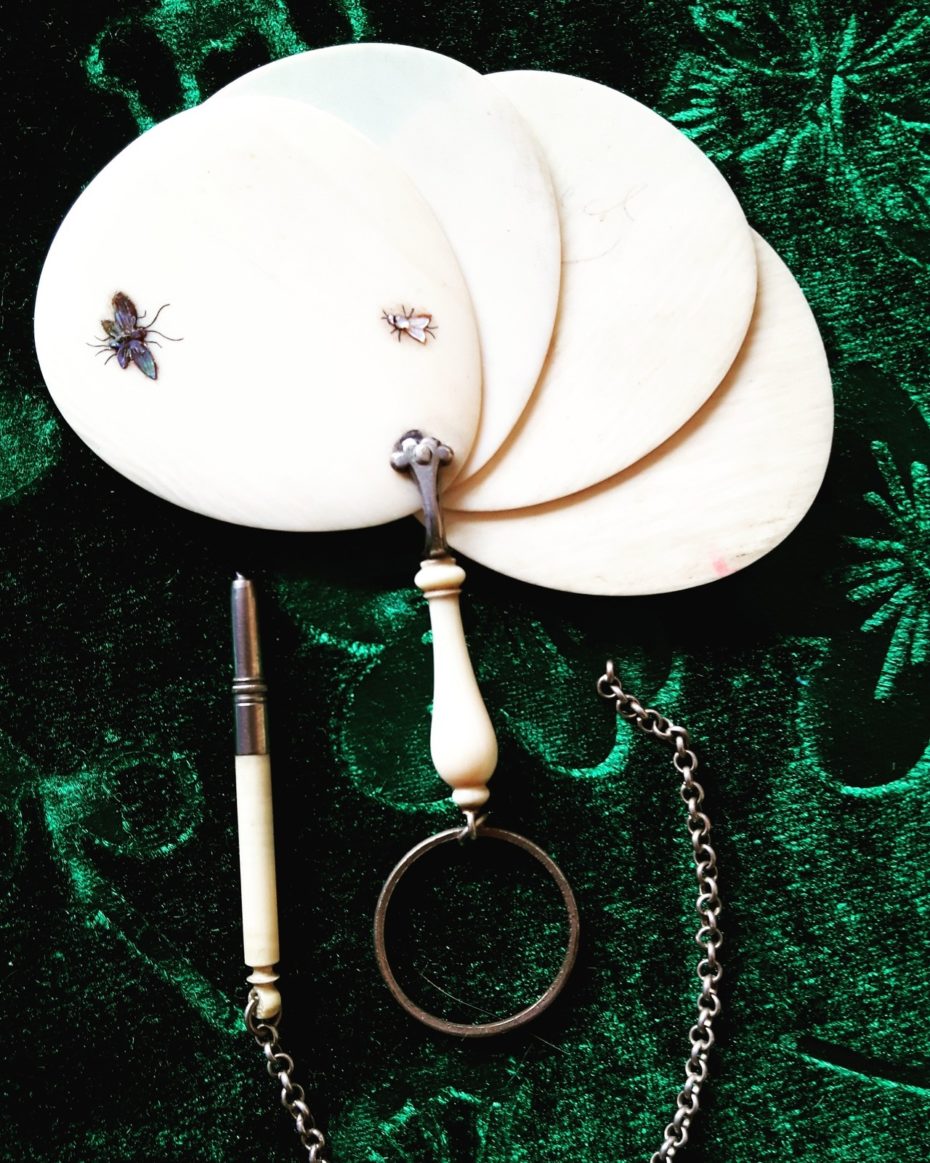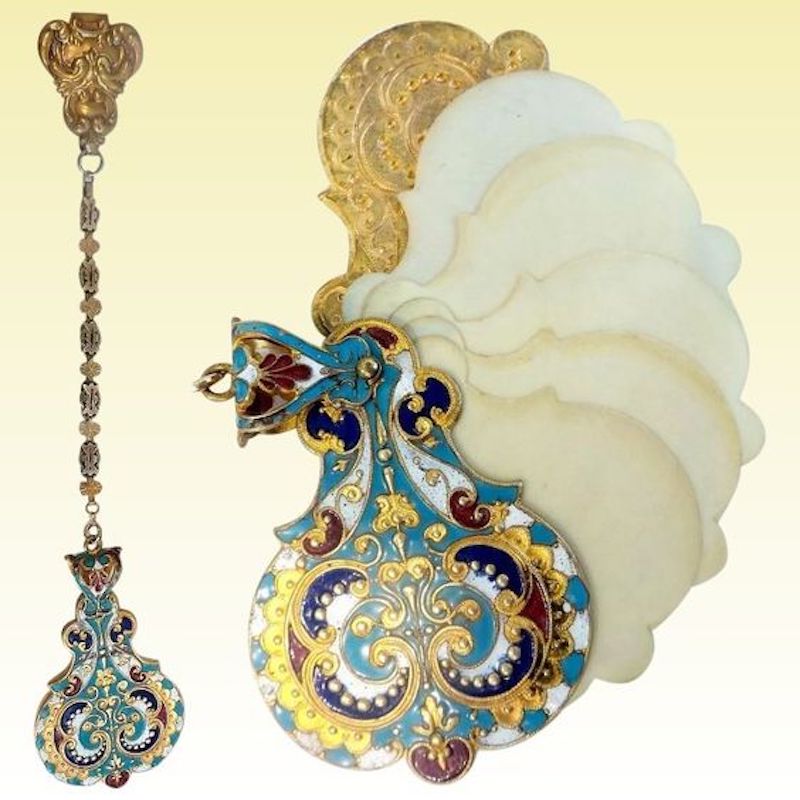 Dance cards remained in use well into the 1920s before entirely disappearing from the social scene. With the Jazz Age came more spontaneous dance numbers like the Foxtrot and the Charleston, and the formalities of 19th century social etiquette subsided as a new generation openly rejected traditional Victorian ideals.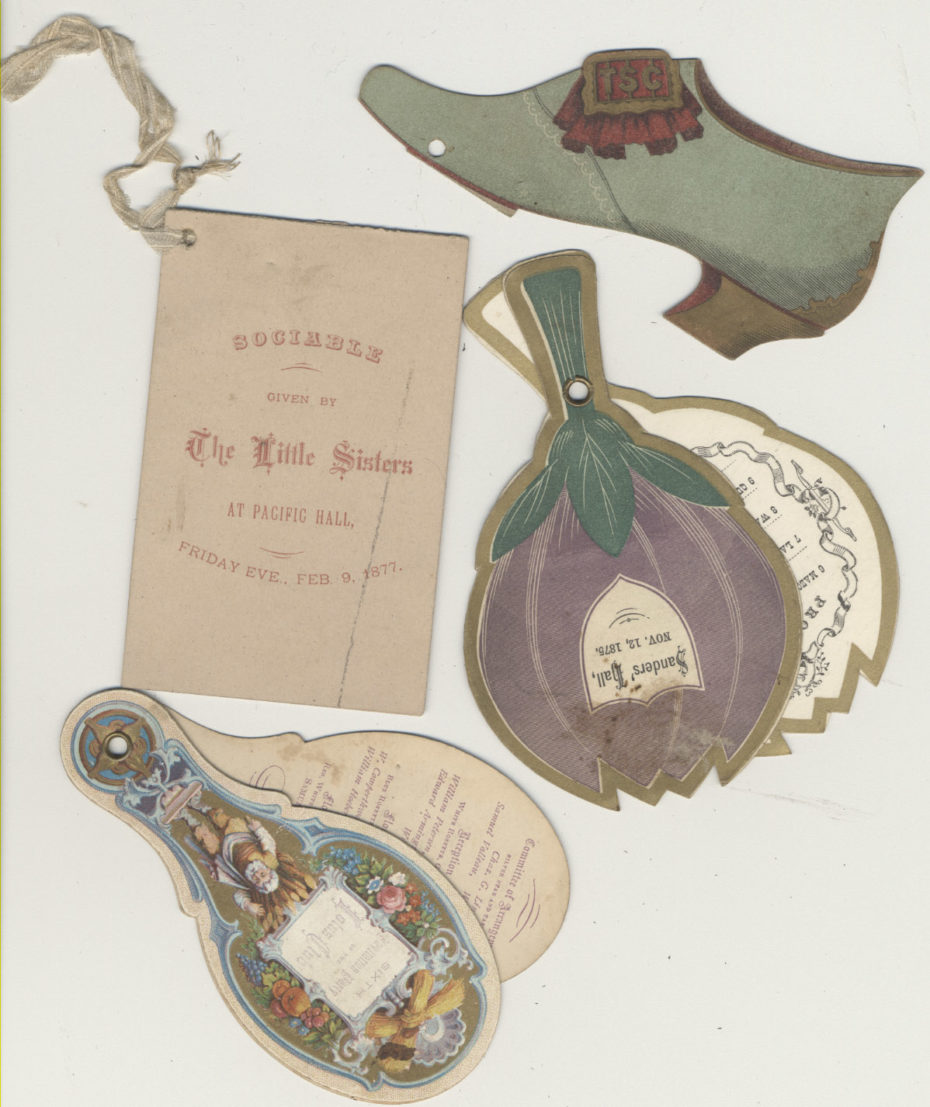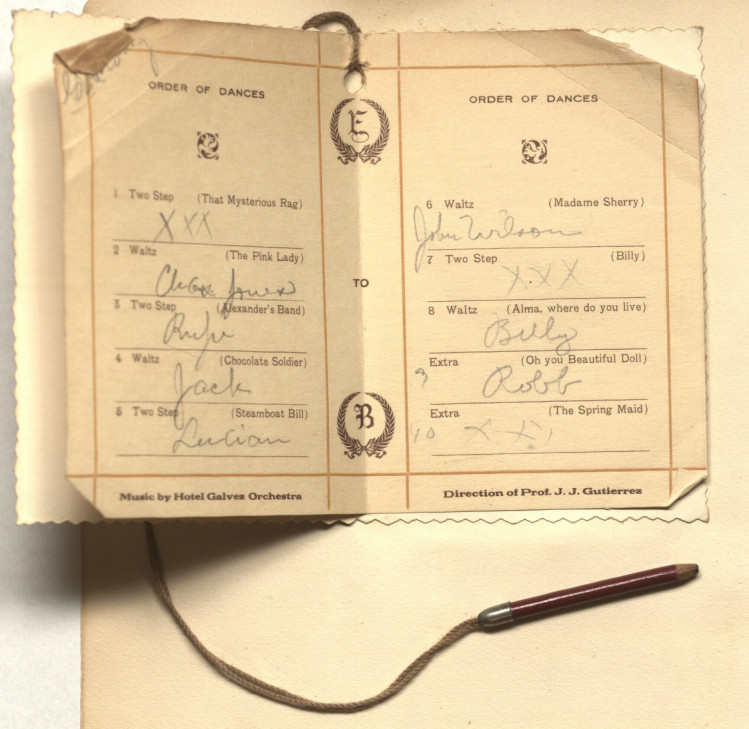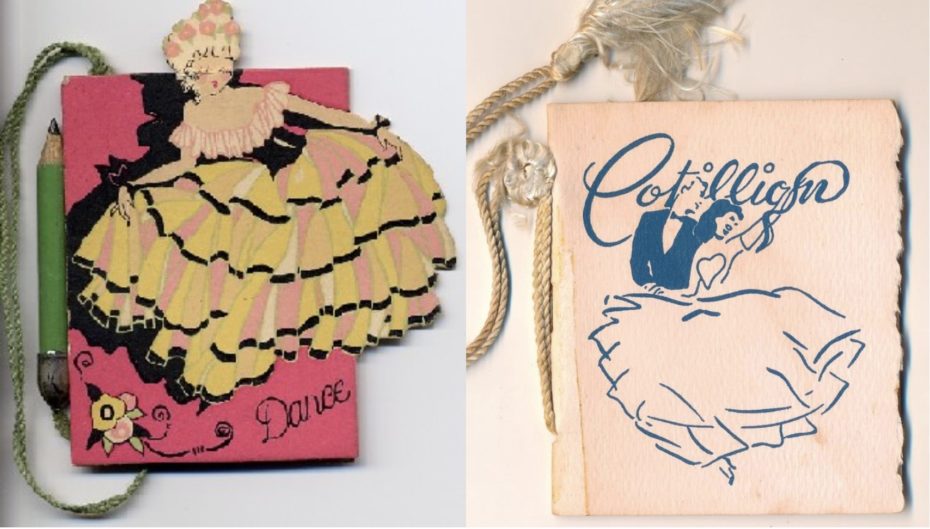 But there is one little memento of the forgotten dance card that has carried over into modern-day use. When using the common phrase "to pencil someone in", it's an expression that derives directly from the lost romance of promising someone a dance at the ball.
Now, I'll race you to the flea market in search of new collector's treasure.