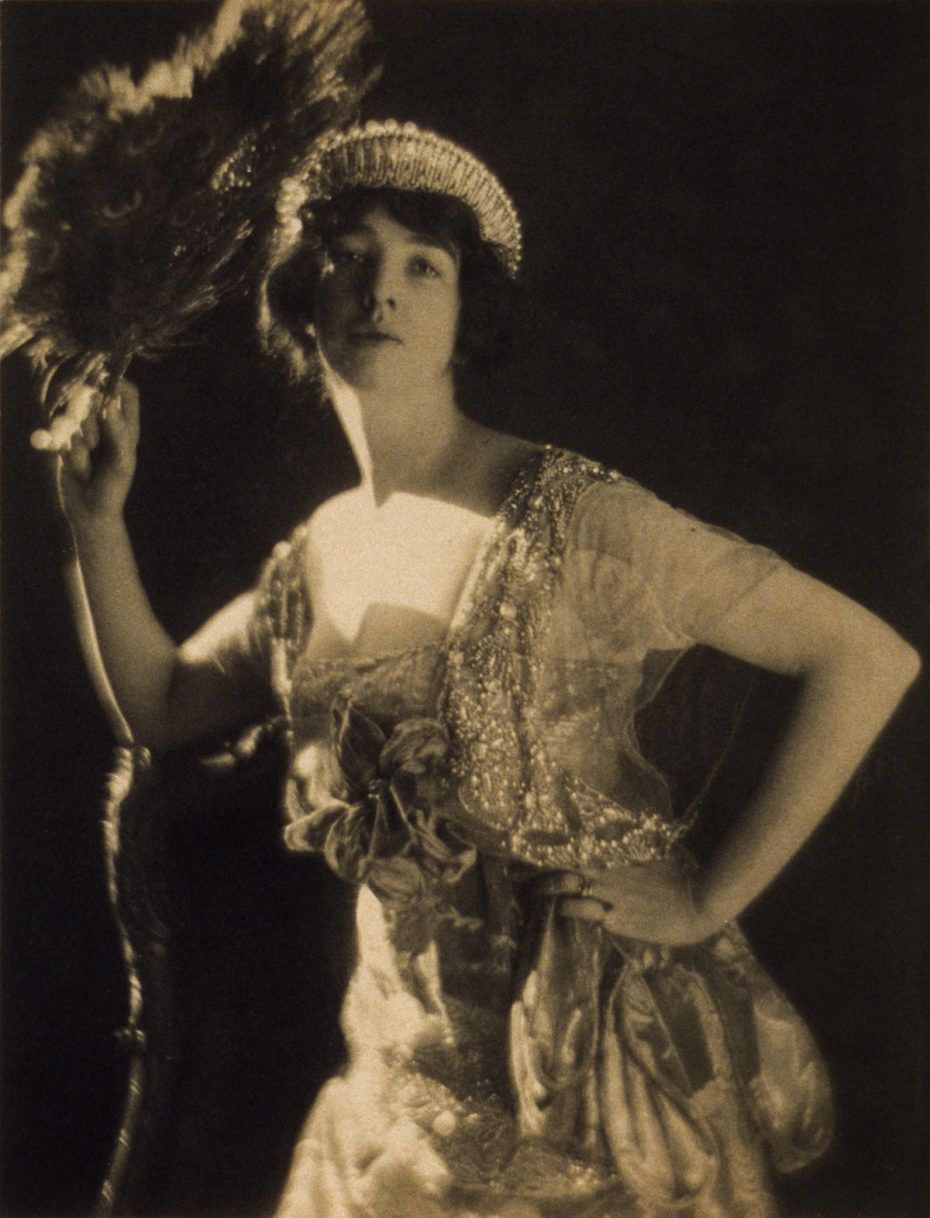 There was once a secret language used by women for centuries to communicate unspoken sentiments across the room. It was the code of duchesses and ladies-in-waiting; women who made bi-weekly trips to the opera armed with an exquisite accessory that with a simple flick of her wrist, could declare her true feelings for a gentleman sat across the audience– all the while shielding the entire exchange from the husband seated beside her. For this delicate instrument of seduction, a graceful extension of a woman's arm that seems to have been replaced by smartphones and selfie sticks, one might assume its creators belong to a long lost world. But on a narrow backstreet in the 7th arrondissement of Paris, in the shadows of the Eiffel Tower, one house is keeping that romance alive…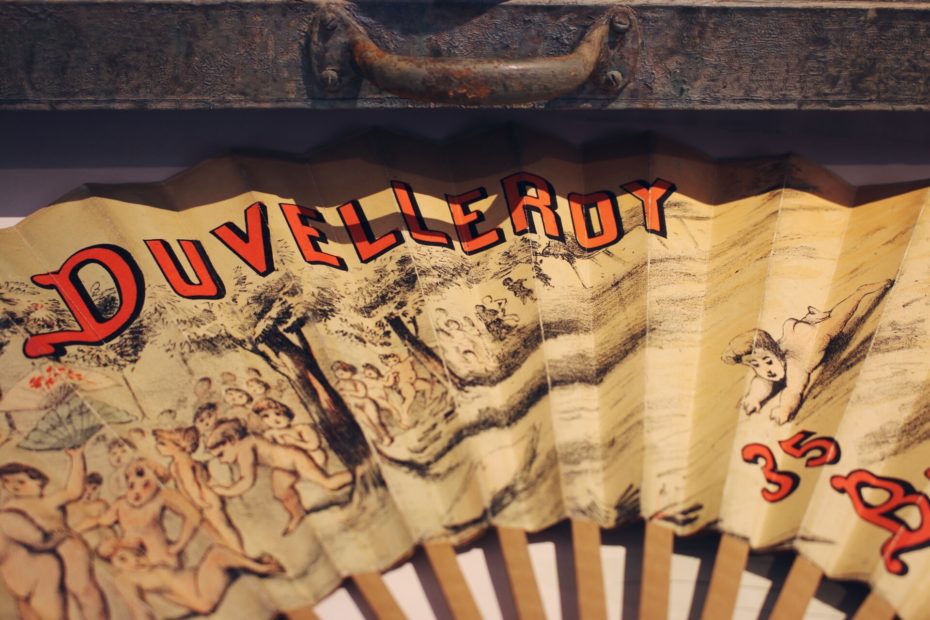 Preserved in an attic for decades the archives of the very same house that crafted fans for Queen Victoria and the Empress of Russia, lie waiting inside antique cabinets behind the lemon yellow shop front of Maison Duvelleroy. Here, we discover the last great house of French fan making still in existence after 190 years, today inspiring a style revival for handheld art…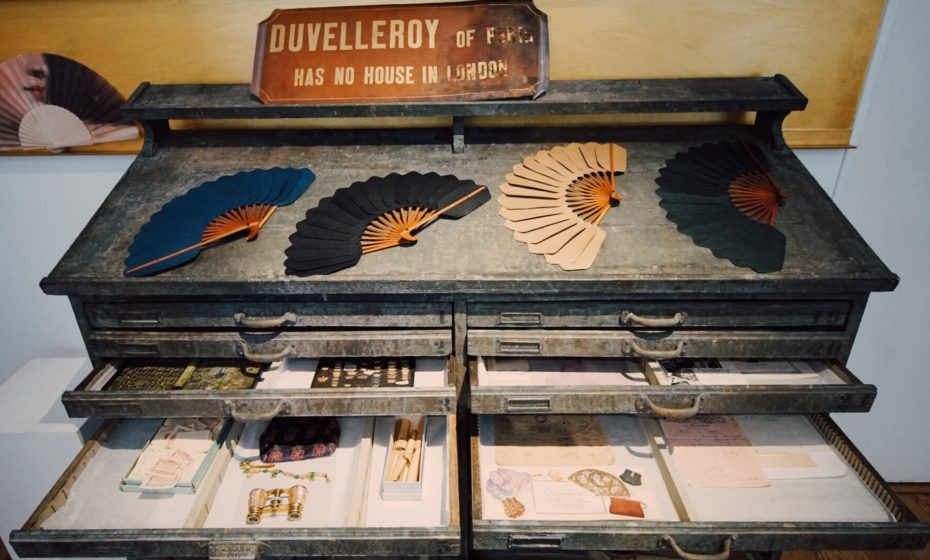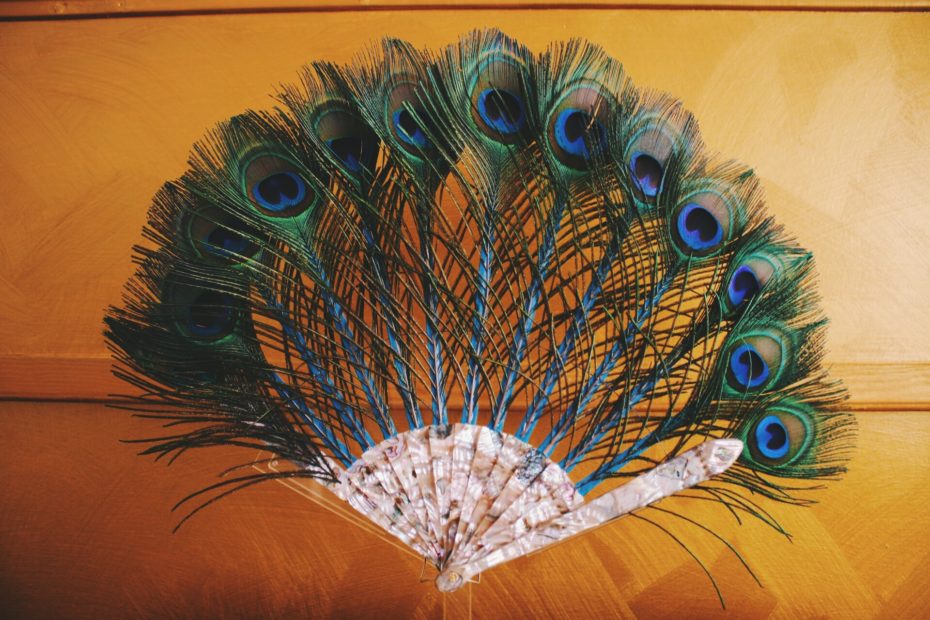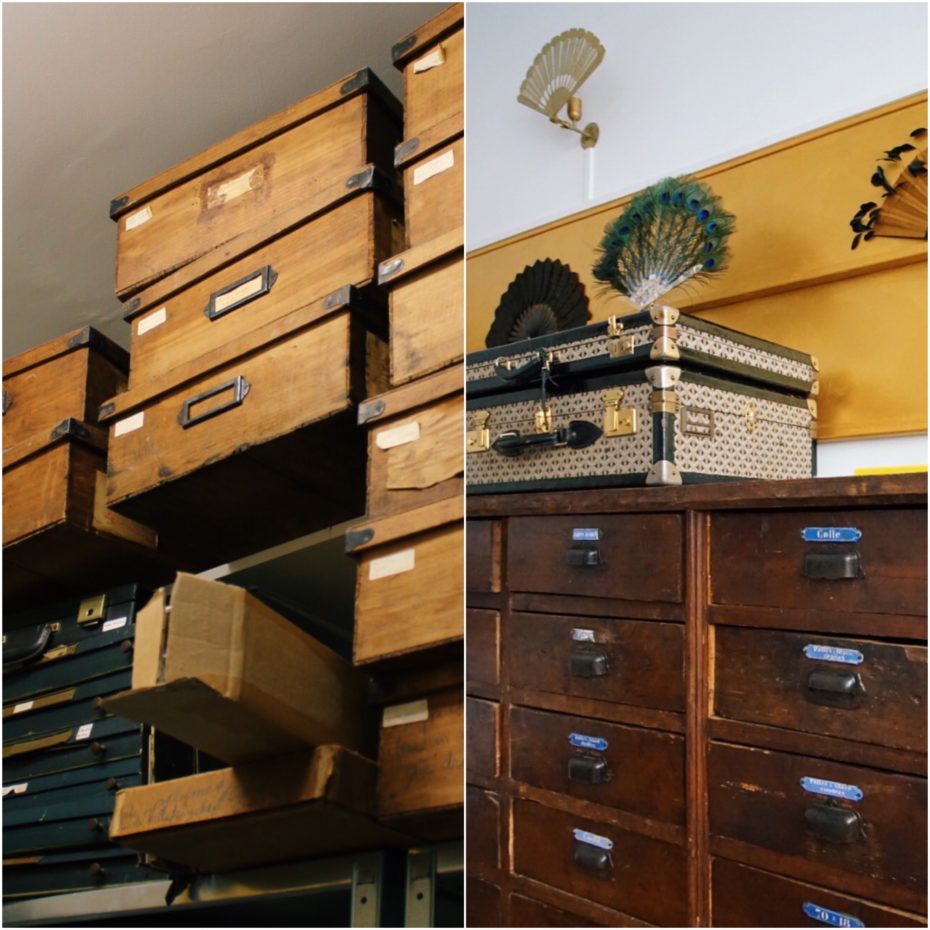 When Eloïse and Raphael stepped into the attic of the man who had dutifully preserved the entire history of the brand at his home outside of Paris, it was like opening up a time capsule for the first time in decades. Inside century-old leather boxes, embossed with the house's name in gold, they uncovered some of the most exquisite craftsmanship either of them had ever laid their eyes upon.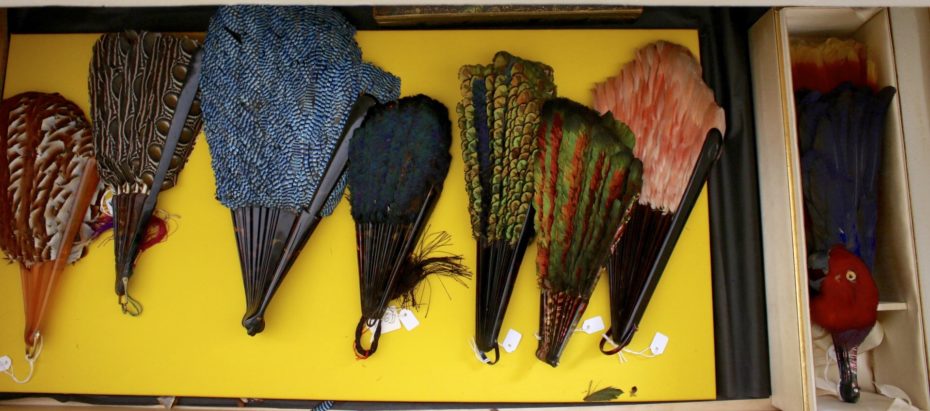 They unfolded fans adorned with feathers of birds that had been extinct for over hundred years and found files bursting with original design sketches dating back to 1827. For the two women who would go on to transform Maison Duvelleroy into a 21st century brand– this was it. They had found their sleeping beauty.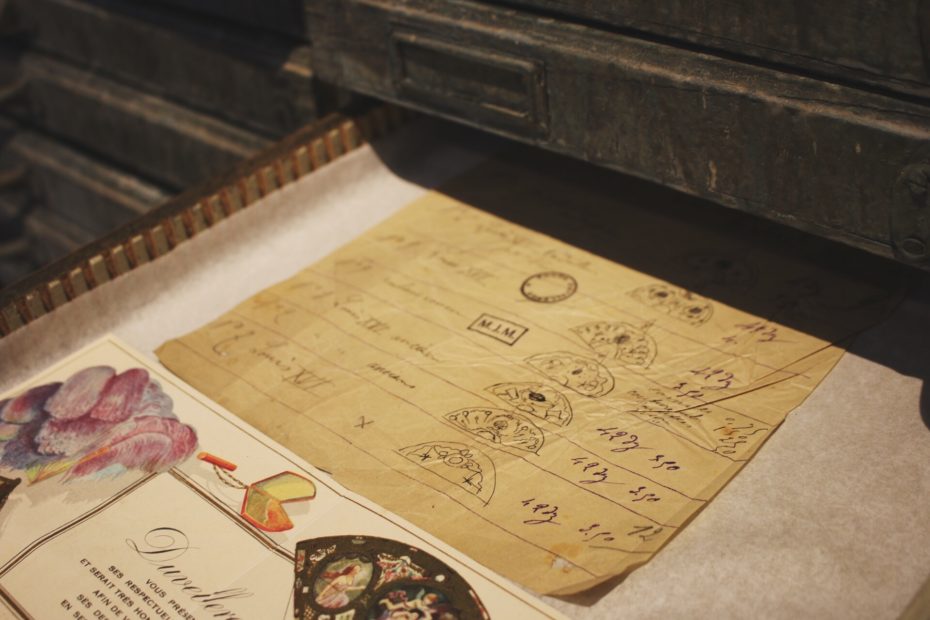 In 1827, Paris is the capital of haute couture, it's become the the epicentre for the making of fine quality fans and no more than a dozen maisons de luxe dominate their creation and distribution. It is at this moment that 25 year-old Jean-Pierre Duvelleroy enters the scene and establishes his own house for the niche women's accessory, marketed primarily to the upper echelons of polite society of the time. It's a risky business venture for the young entrepreneur, as the handheld fan hasn't been in fashion since the French Revolution, but a single event is about to change all that.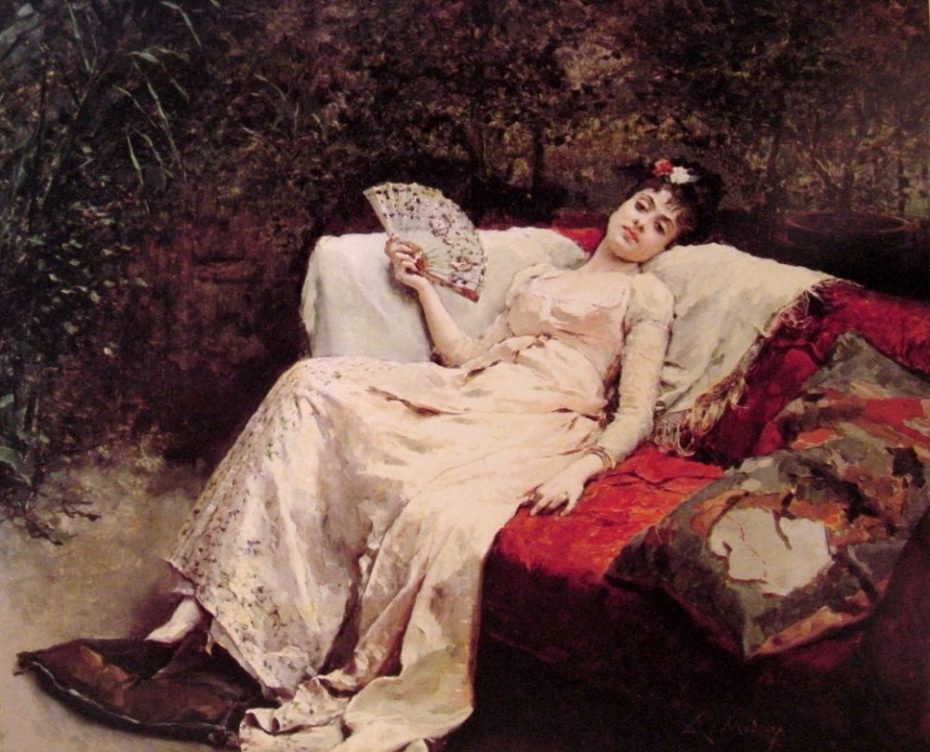 In 1829, the Duchess of Berry throws a lavish Spring costume ball at the Tuileries Palace. She, along with her ladies in waiting, are seen carrying beautiful mother of pearl fans as they dance into the night. And just like that, overnight, the handheld fan is back and more coveted than ever before.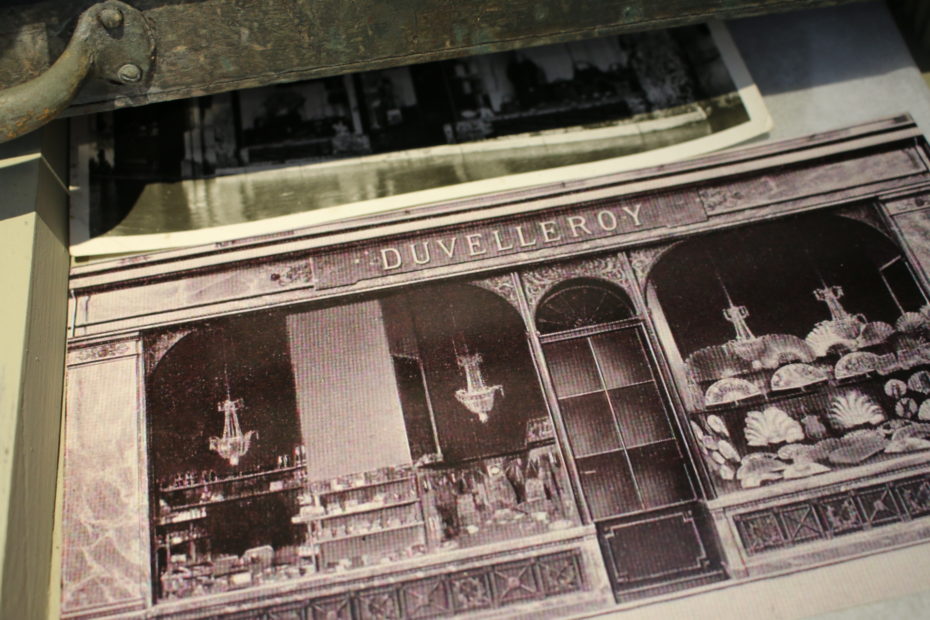 Duvelleroy sets up shop at 15, rue de la Paix, neighbouring the fine jewellery houses of Place Vendome, his ateliers located nearby in the Passage de Panoramas. Within a few years, he's appointed supplier to Queen Victoria, and soon enough, the house is making fans for the Empress Napoleon III, the Empress of Russia, the Queens of Sweden, Denmark and Bulgaria.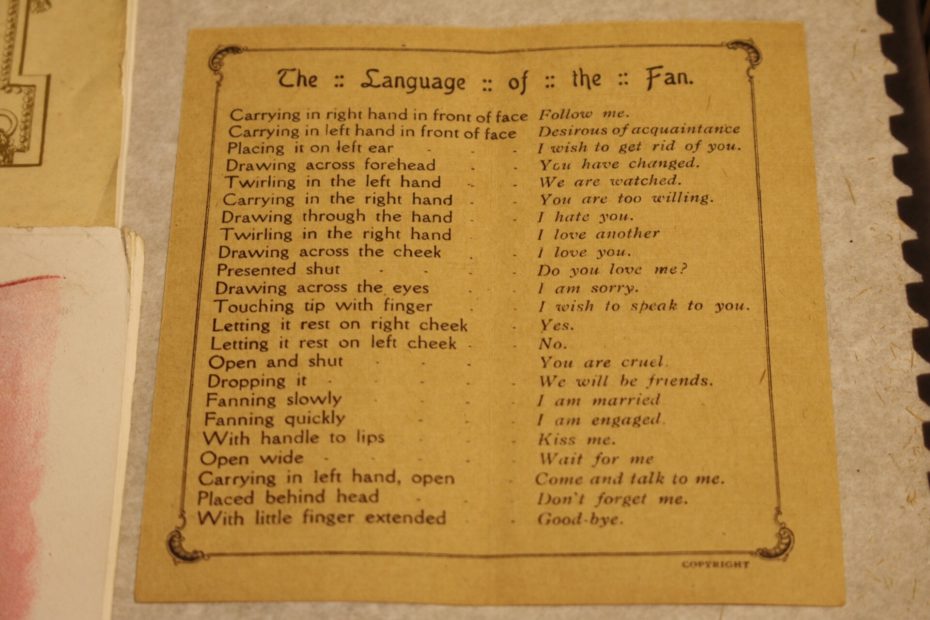 Jean-Pierre's children would continue his legacy into the Belle Epoque, his elder son Jules would take the house to London and publish the first official handbook for "The Language of the Fan", included in every box of a Duvelleroy purchase. For centuries, the secret code of the fan had provided excitement and intrigue for the ladies who carried them, encouraging lovers with a gracious furl, or plunging them into despair with a single flutter. The fan aptly became known as "the woman's scepter."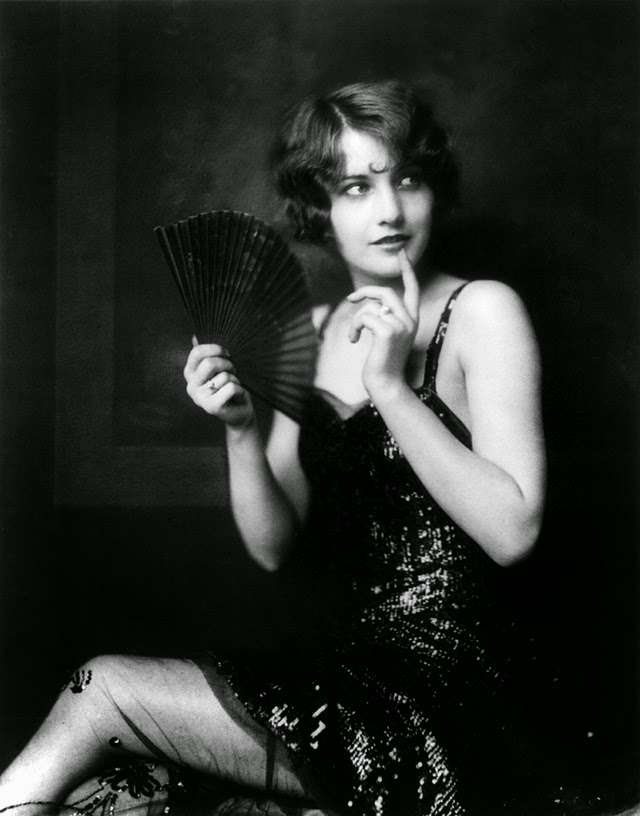 Duvelleroy is one of the only French fan makers to have survived after World War II. In 1940, after the house's sales had dwindled and shifted its focus to evening bags, a former employee of the Parisian department store Galeries Lafayette, took over the house from Duvelleroy's grandchildren.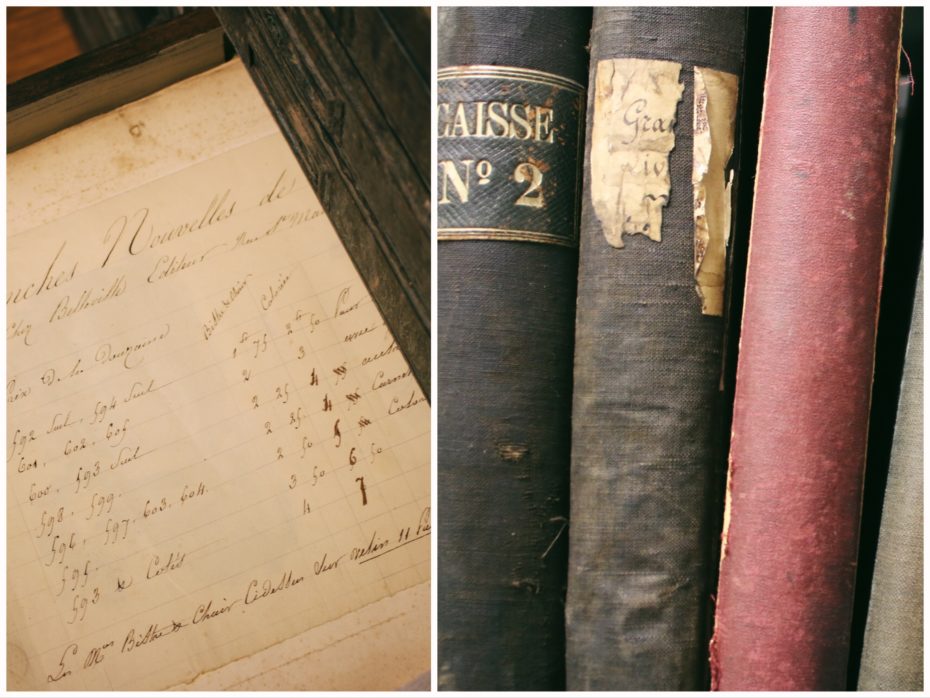 As new head of the company, Jules-Charles Maignan continued employing the same artisans who had worked alongside Duvelleroy and his children, including a Madeleine Boisset, lifelong apprentice of Georges Duvelleroy. During the war, she passed on the know-how of her craft to Maignan's children and future successors until she was suddenly snatched from her world in Paris by the German gestapo. Her affiliation with the French Resistance had been discovered, and she was deported to the Ravensbruck camp where she ultimately died in 1945. It is with this great lady, a lost master in the art of fan making, that Monsieur Michel Maignan, the grandson who kept the house's archives safe in his attic all those years, first discovered the world of fans as a young boy.
Today, he is seeing this 190 year-old family business rise once again, thanks to a chance meeting with Eloïse and Raphaëlle.
Until she discovered Duvelleroy, Eloïse Gilles spent her career digging through archives of dormant historical brands and evaluating their potential for investors keen to give them a reboot. The dream job– almost. After years of discovering lost brands and watching them being reborn without her, she decided it was time to do it herself. Gilles met her future business partner one summer by the pool. Raphaëlle de Panafieu was fanning herself with a beautiful collector's piece, brought back from Asia by her father.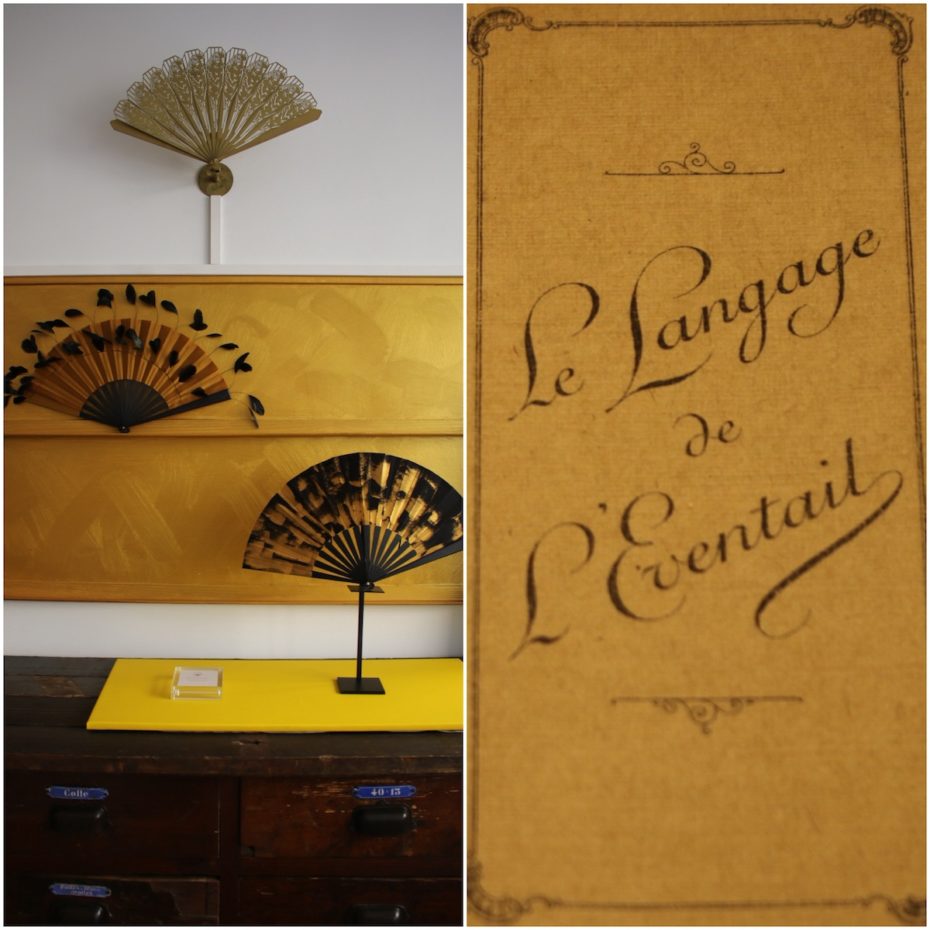 The two began talking, bonding over their mutual malaise at how such a pleasing and elegant accessory had been reduced to a mere collector's novelty item. And so, the two women resolved to get to work reviving the lady's accessory and putting fans back into women's hands.
Where to begin? With the collectors. They began digging into the niche world of antique fans, seeking out important collections and attending auctions. And that's where they met Michel Maignan, how they ended up in his attic and going into business with him to give Maison Duvelleroy its place in the 21st century.
Maignan had inherited what was left of the house of Duvelleroy from his grandfather in 1981. This included everything from the original manufacturing tools to historical advertisements to some of the most exquisite fans, many dating back to the 19th century. During its dormant era, the house had managed to keep its name alive, thanks to the trade of small leather goods in the post-war period and later, by selling and restoring antique fans.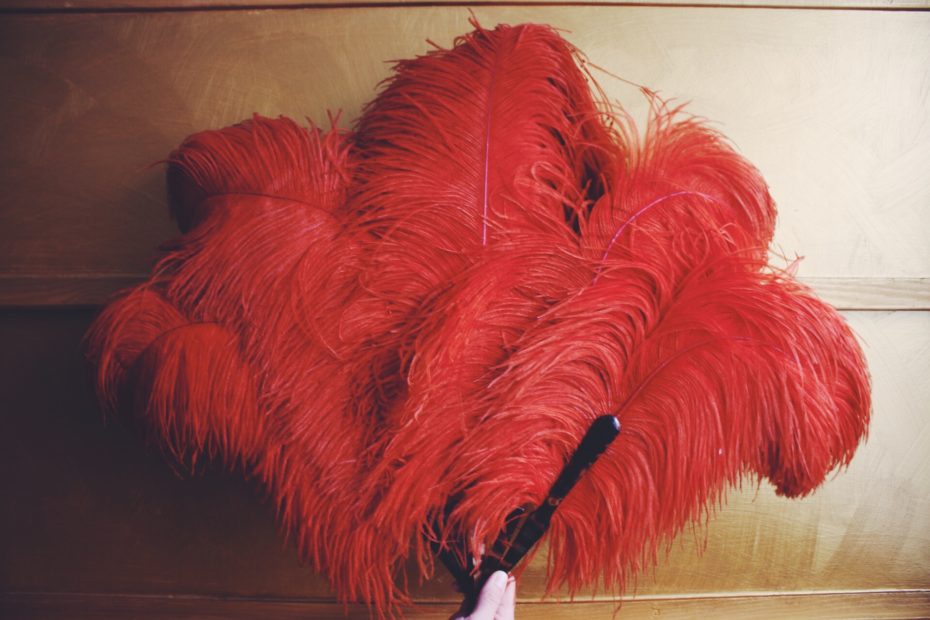 At the Paris boutique today on Rue Amélie, Eloïse opens up a silk box and shows me the willow tree fan with blood red ostrich feathers, that have been meticulously tied together like hair extensions to create a cascading effect. I try to imagine the woman, or duchess, that held it.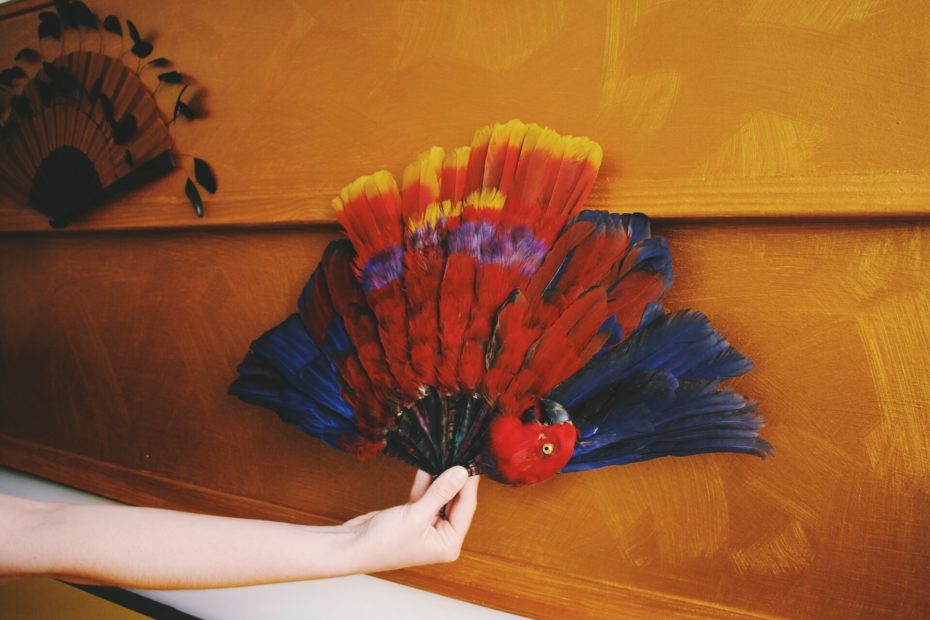 Then, we open up another box. It contains someone's beloved pet parrot, fashioned into a personal accessory at the request of a client over a century ago. Another drawer holds exquisitely beaded art nouveau fans from the turn of the century that would have taken over 100 hours of work by the Duvelleroy fan makers– and still do (minus the bird taxidermy of course).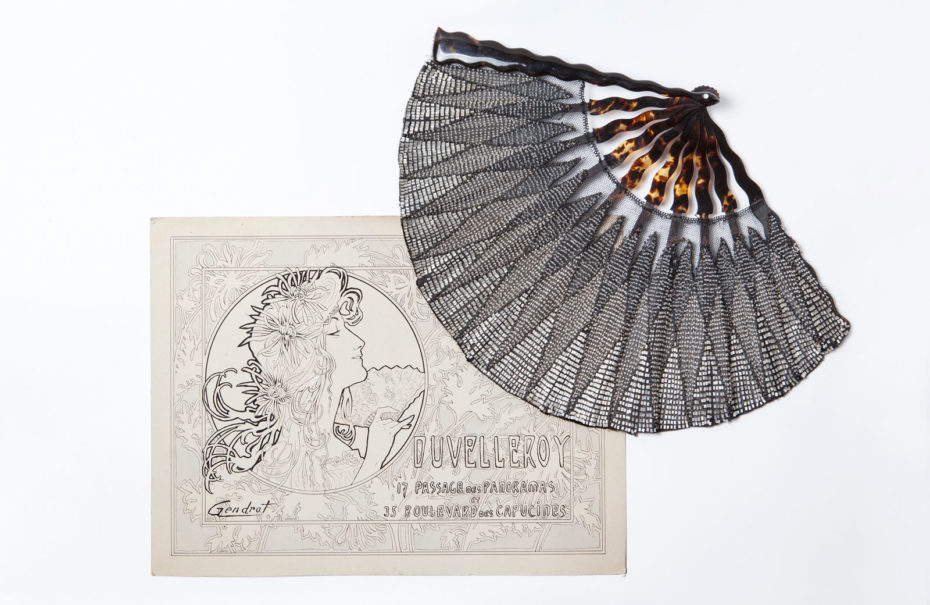 Today they employ a rare master craftsman, Frédéric, who spends unthinkable hours piecing together luxury bespoke fans offered by the house every season. Eloïse begins to explain the process of making a fan. To this day, there is no machine in the world that has been invented which can manufacture a fan. It must be made entirely by human hand. She loses me somewhere at the pleating stage. What I can understand is that it's an extremely technical and mathematical procedure– and one that also requires beaucoup de starch to turn delicate fabrics into something durable and something that can essentially do its job– which is of course to fan us!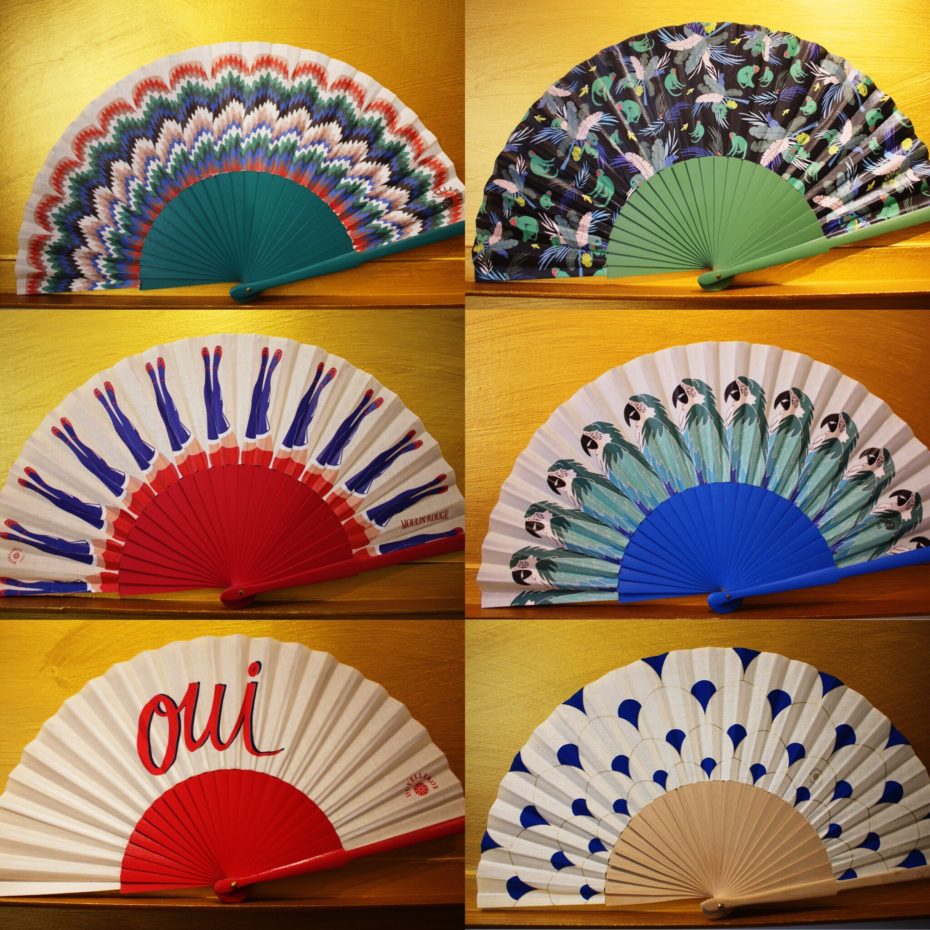 For the everyday accessory, Duvelleroy offers a rainbow of fashion fans, starting from €39. Each season, they collaborate with a new emerging designer. The current collection is by a young French talent, Coralie Marabelle, who started her own fashion label after graduating from Hermès and Alexander McQueen. For 8 years now, Eloïse and Raphaëlle have been working to bring the fan back into the fashion industry's consciousness– and so far it's working. Last year, they collaborated with the house of Dior for their summer couture show, and their next collaboration, which is still top secret, Eloïse assures me is going to be very exciting for Maison Duvelleroy.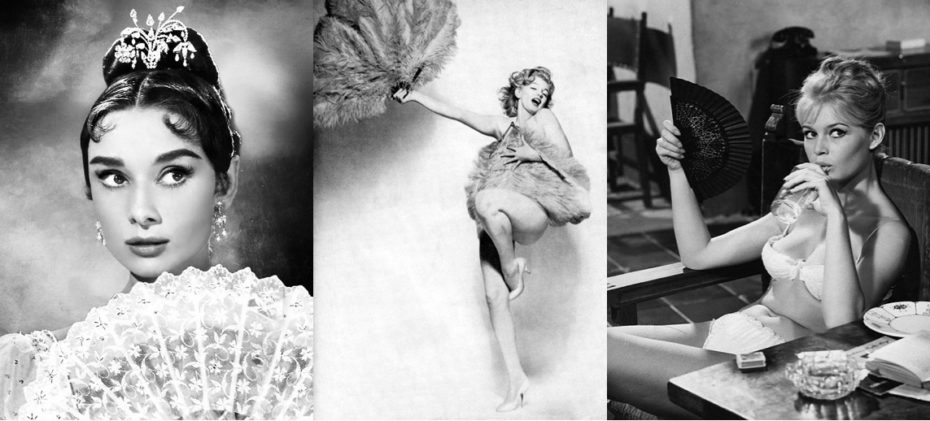 There is something about holding a fan that instantly changes a woman's demeanour. It has the power to make you feel as if you can play someone else; perhaps the role of an elegant Parisian duchess or a fiery gypsy from the Spanish mountains. They also make excellent house gifts. No really. Forget those expensive scented candles, Duvelleroy hand fans are beautifully packaged and make a far more thoughtful gift for an eclectic hostess.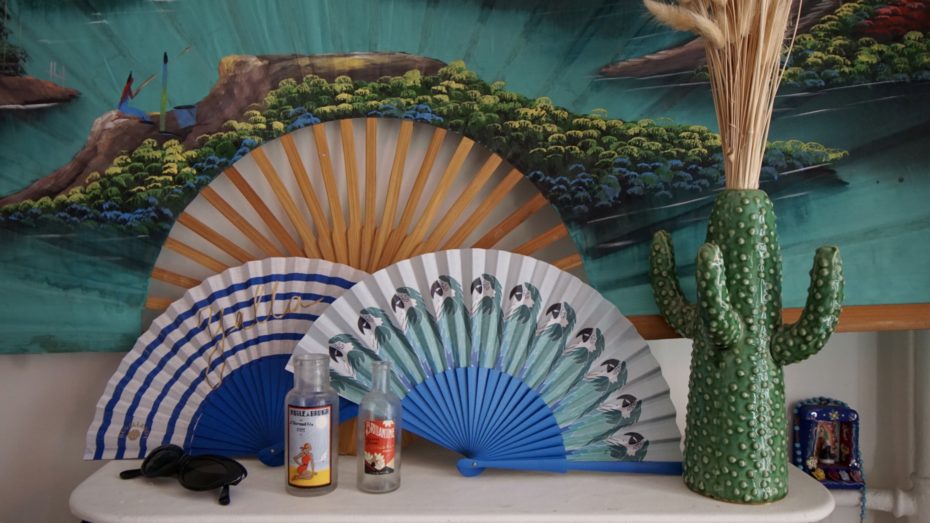 As for the luxury bespoke fans: I can guarantee I'd get more compliments carrying one of those at a party than I would over any designer handbag. And with a story like Maison Duvelleroy's, let's just say it's the kind of conversation starter that instantly makes you the most interesting person in the room…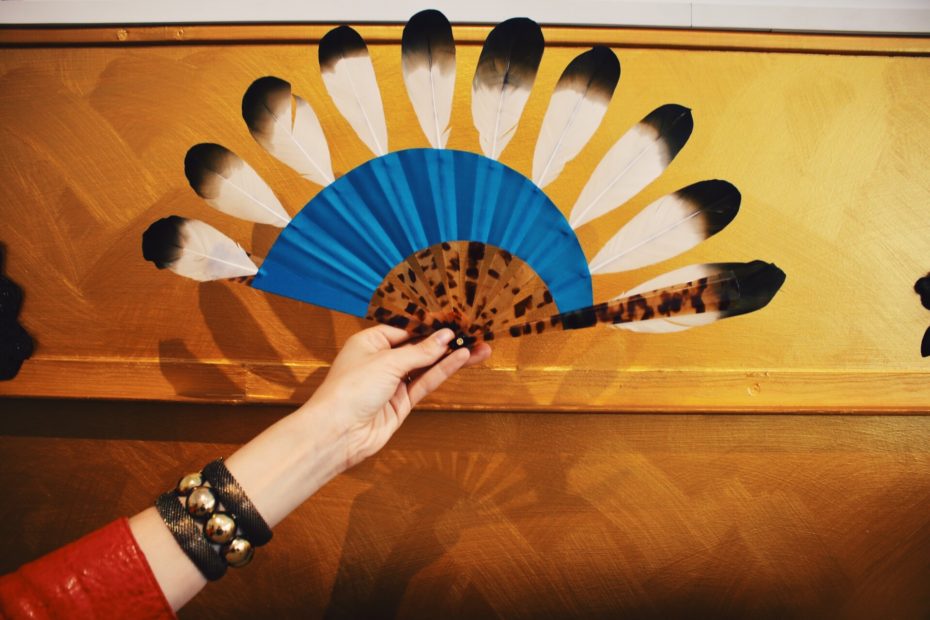 Pay a visit to the world of Maison Duvelleroy at their Paris boutique at 14 rue Amélie, in the 7th arrondissement, or discover the house at MaisonDuvelleroy.com.