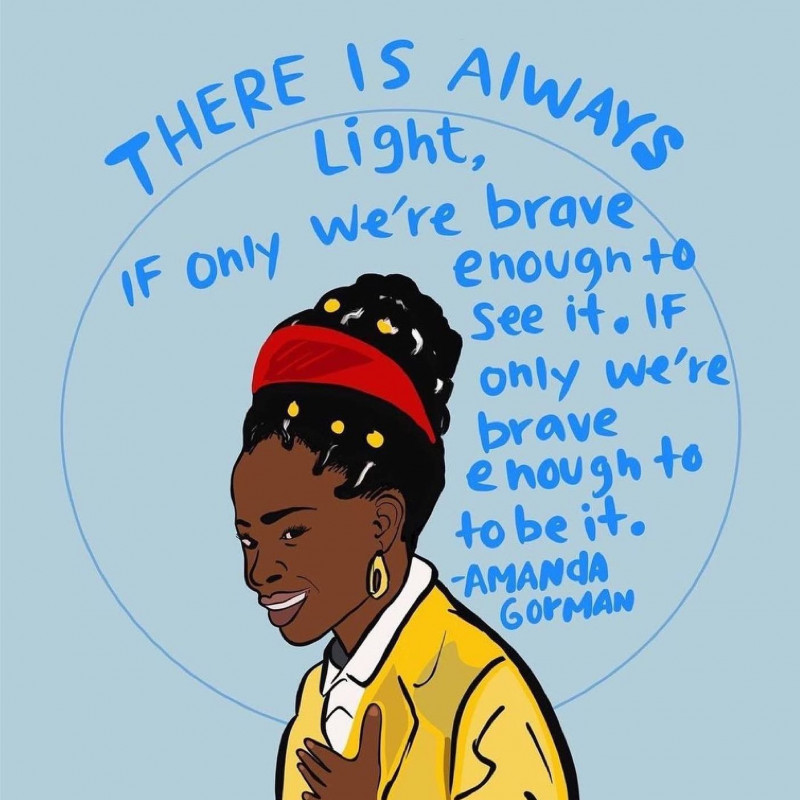 Before she'd even finished reading her poem at Joe Biden's inauguration, she'd stolen the show. Overnight, Amanda Gorman became household name, and in the hours after she delivered her poem "The Hill We Climb" to a global audience, you could refresh her Instagram page and watch the follower count jump by hundreds of thousands per second. So as the world is now furiously fangirl-ing her, let's take a moment to get to know a little more about Gorman than her follower count.
1. She plans to run for President in 2036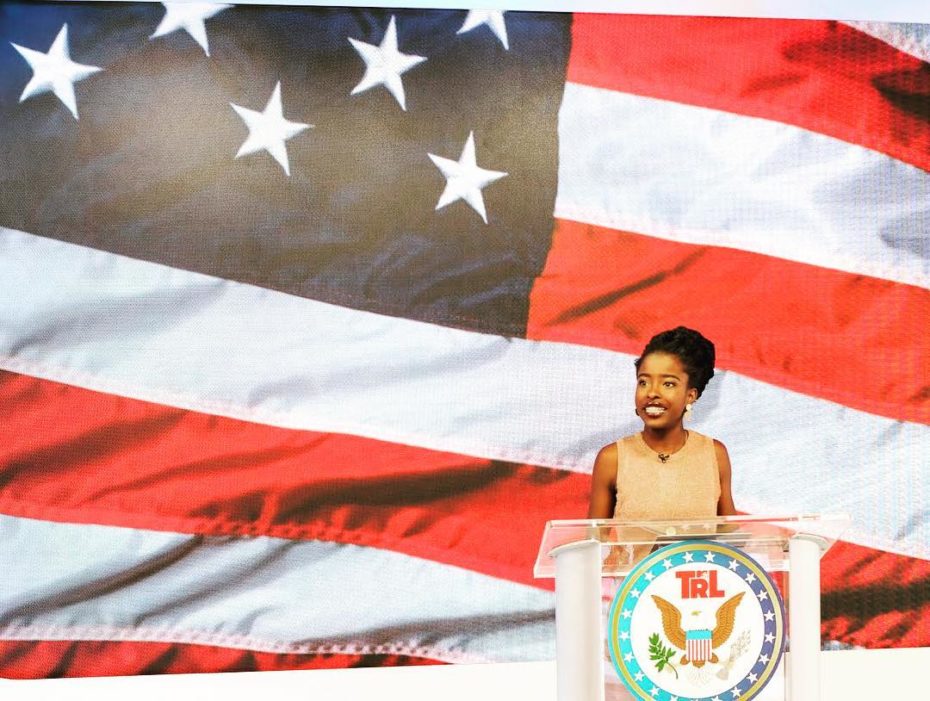 "So you can put that in your iCloud calendar," Amanda told a New York Times reporter in 2017 after becoming the youngest inaugural poet in U.S. history. Issues she's most passionate about include education, gender equality and environmental justice. After President Biden's inauguration on Wednesday, Hillary Clinton confirmed Amanda's political trajectory and said that she personally "promised" her she'll run for president in 2036.
2. Amanda has a Speech Impediment
You wouldn't have believed it after that stunning performance she gave at the Presidential podium, but Amanda used to have trouble saying the alphabet. The letter R is "the bane of my human existence," she told the Harvard Crimson in 2018, and that as a child, strangers who heard her impediment used to assume that she was a British or Nigerian immigrant. A Los Angeles native, Amanda was born premature in 1998, which led to chronic ear infections, which then led to an auditory processing disorder that made it difficult to understand speech, resulting in her impediment, which she still struggled with today (despite nailing one of the biggest performances of her life). She has revealed she used a 'Hamilton' song to help beat speech impediment. To tackle nerves and find empowerment when performing, she wears her grandmother's necklace as a literary talisman. "My great great great grandmother was a slave named Amanda who could neither read nor write," Gorman says. Writing was her way of navigating her speech impediment and making sure her voice could be heard.
3. This is not her first time at the rodeo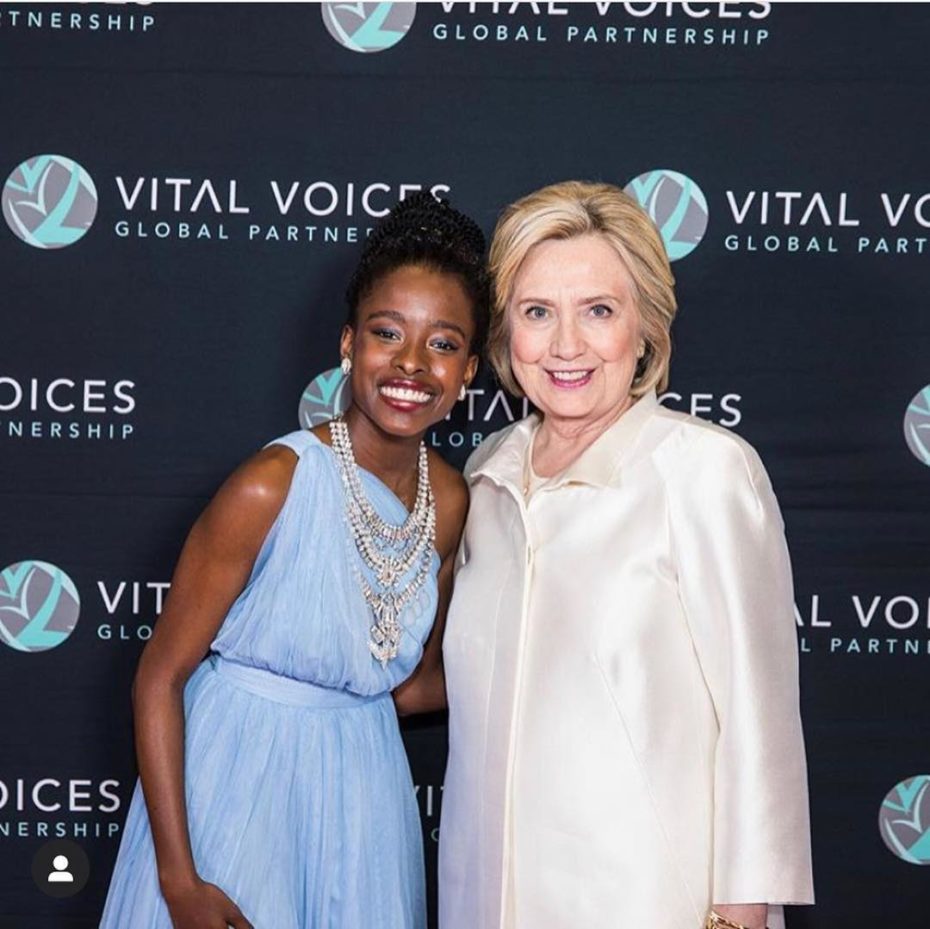 Despite becoming an overnight sensation in the media, Amanda has been in the public eye for several years now. "Amanda's bio goes out of date every two weeks," Michael Cirelli, executive director of Urban Word NYC, joked at an LA poetry reading in 2018. "She's a powerhouse." A quick scroll through her Instagram, and you'll see she her pictured with Hillary Clinton when she helped introduce her at the 2017 Vital Voices Global Leadership Awards.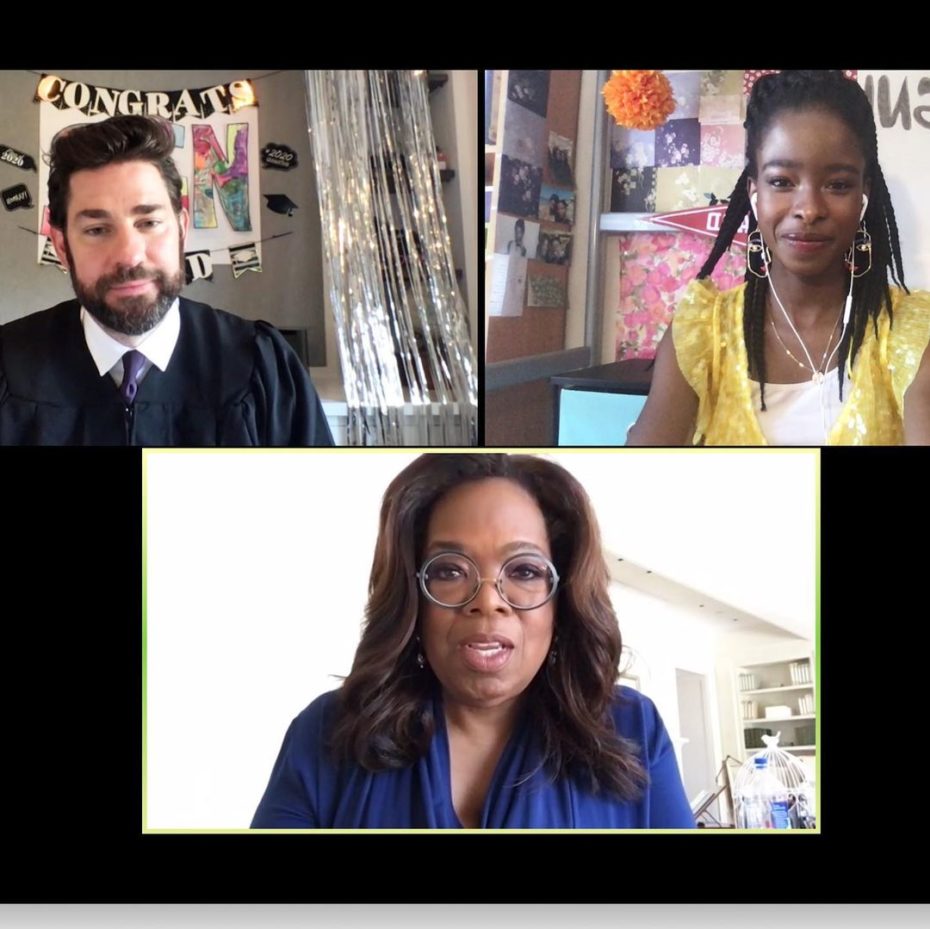 Oprah interviewed Amanda on Zoom earlier in 2020, and when Michelle Obama was still in the White House, the former First Lady invited the young poetess to be recognized as a spoken word ambassador. She has already spoken at the Library of Congress too, where Joe Biden, who is no stranger to speech impediments (he has suffered with a stutter from a young age), first came to know of her. In recent years, you could also find Amanda photographed on red carpets with a wide range of celebrities like Jamie Fox, Iman, Cara Delevigne, Morgan Freeman and a host of others.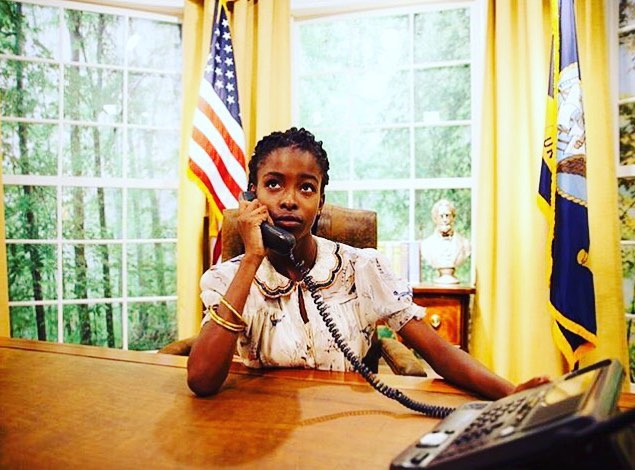 So no, this is not her first time at the rodeo and she was already making waves as early as 2016 with her activist work when she founded One Pen, One Page, a nonprofit organisation that helps fight illiteracy and inequality through writing and social justice education "for student storytellers to change the world."
4. Gorman graduated from Harvard last year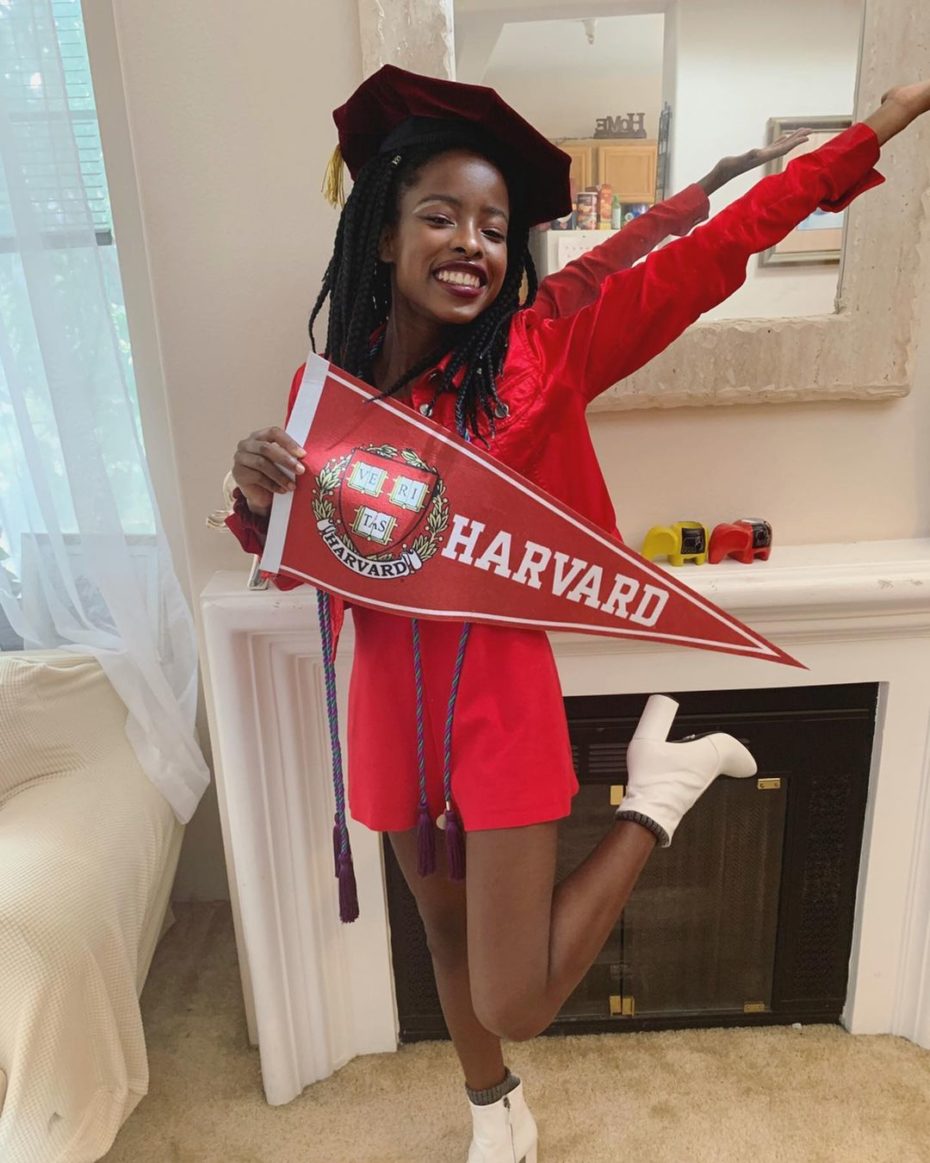 Amanda was still studying sociology at Harvard when she became the first person to be named national youth poet laureate in April 2017. Instead of choosing English as her major, she chose a degree in sociology as a challenge. When she was senior, she received a Milken Family Foundation college scholarship and described her time as a Harvard student as "an amazing privilege", but notes that she still faced adversity at the Ivy League university. Amanda recalls white male classmates criticising her for not being able to understand Latin and accusing her of being "too strong and too self-assured". We wonder how those classmates are feeling now. "As a black girl and descendant of slaves, graduating college, let alone from an Ivy League university, meant I was able to access a knowledge—which is power—that had been kept out of my people's hands for generations … I found myself amidst some of the most magnanimous and mighty minds I've ever met," Amanda wrote on her Instagram,"I'm so grateful for the memories, knowledge, and above all, friendships."
5. Amanda is also a Tech Girl Boss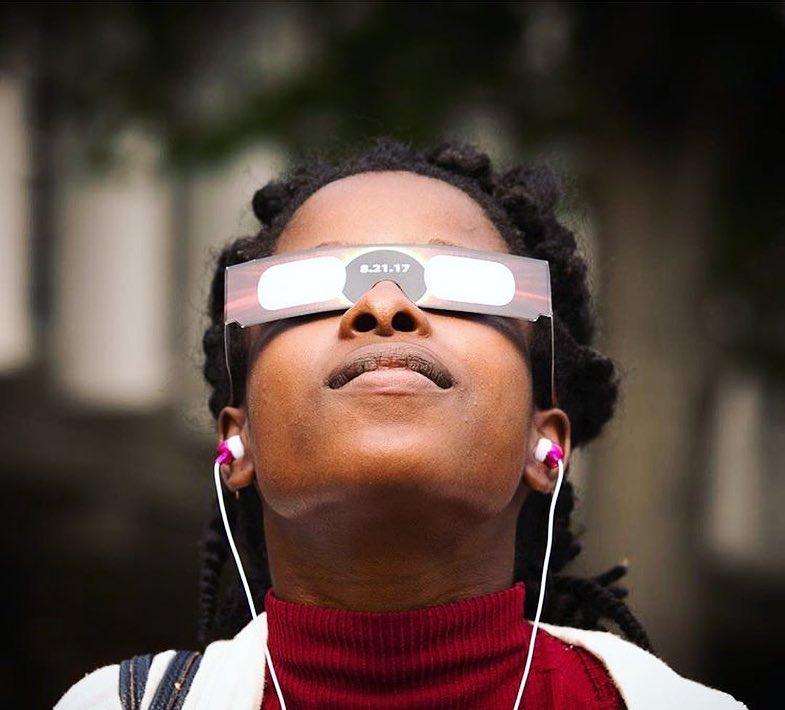 In 2017, Amanda won a $10,000 grant as part of the OZY Genius Awards which aims to support the next Albert Einstein or Mark Zuckerberg as they launch a new company. While studying at Harvard, Gorman began working on a project called "Generation Empathy", an experiential virtual reality project that seeks to empower teenage girls. Watch this space.
6. She has a Twin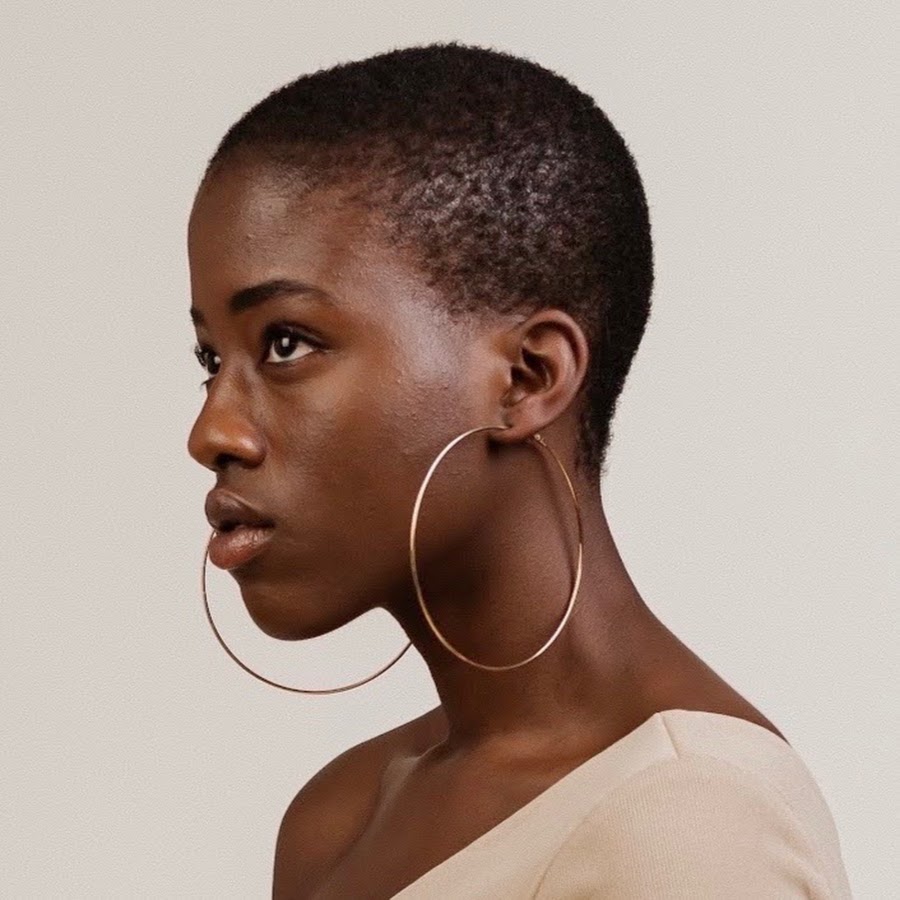 Amanda has a twin sister, Gabrielle, who is also an activist and a filmmaker. They were raised along with their brother by her single mother, Joan Wicks, an English teacher. Gorman remembers her mother only let them watch 1940s sitcoms like The Munsters and the Honeymooners and that if she wanted to watch regular TV, "I'd have to make a social justice argument as to why." Joan filled their Los Angeles apartment with small elephant figurines. ""Elephants represent empathy … they never forget," Gorman told the Harvard Crimson. "And they're matriarchs, so we love that."
7. And they staged their first revolt in high school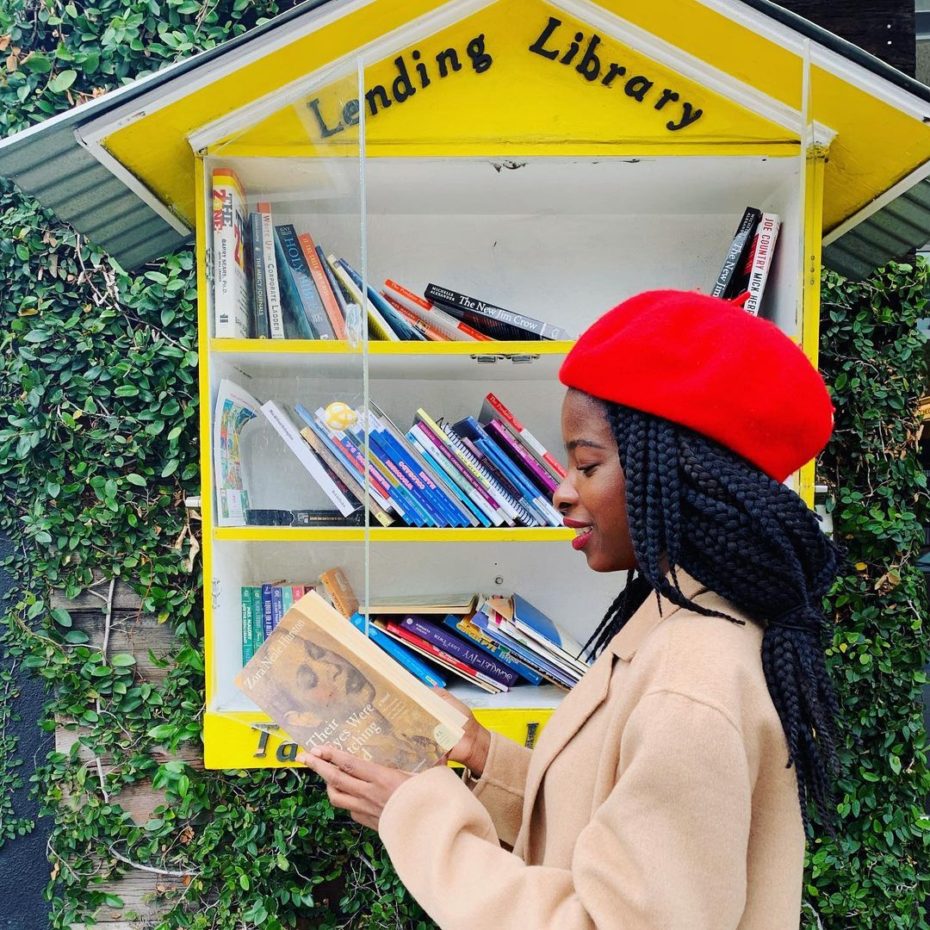 Before college, Amanda attended New Roads School, a non-traditional institution where "teachers conduct class in bungalows and waive grades entirely". While the independent school values creativity and social justice, Gorman felt her syllabus still lacked diverse narratives. "At one point [my sister and I] were some of the only black people in the school. My family accounted for the demographic", she told the Harvard Crimson. Frustrated, the Gorman sisters stood up in class and started a dialogue about the English syllabus and its "attempts to use blackness as a stand-in for including the narratives of her queer, Latinx, and Jewish classmates".
8. The fashion industry (and Prada) has been courting Amanda for a while now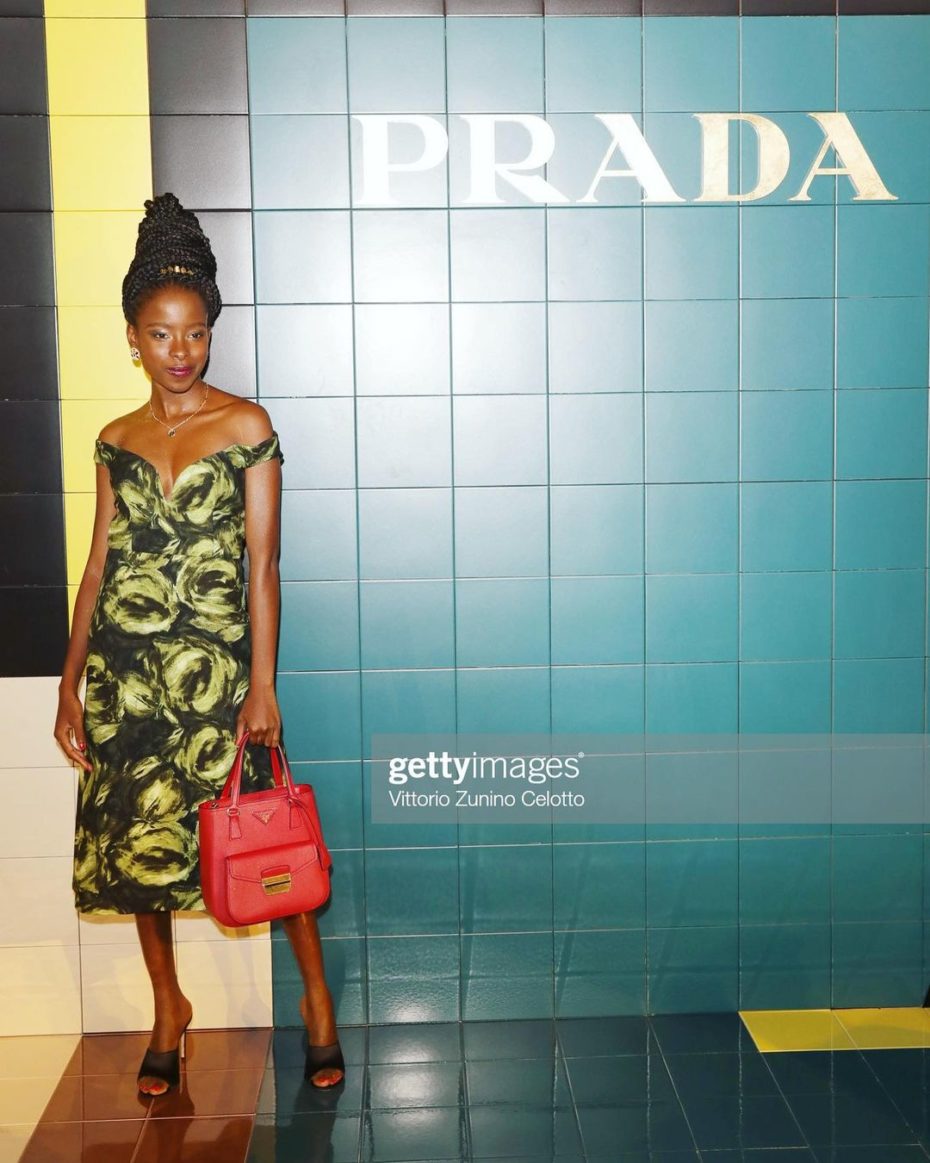 In 2019, Vogue invited readers to Meet the Rising Poet Who Stole the Show at Milan Fashion Week. In early 2020, she posed in her now-famous yellow coat for a Prada campaign and has also appeared in ads for Helmut Lang.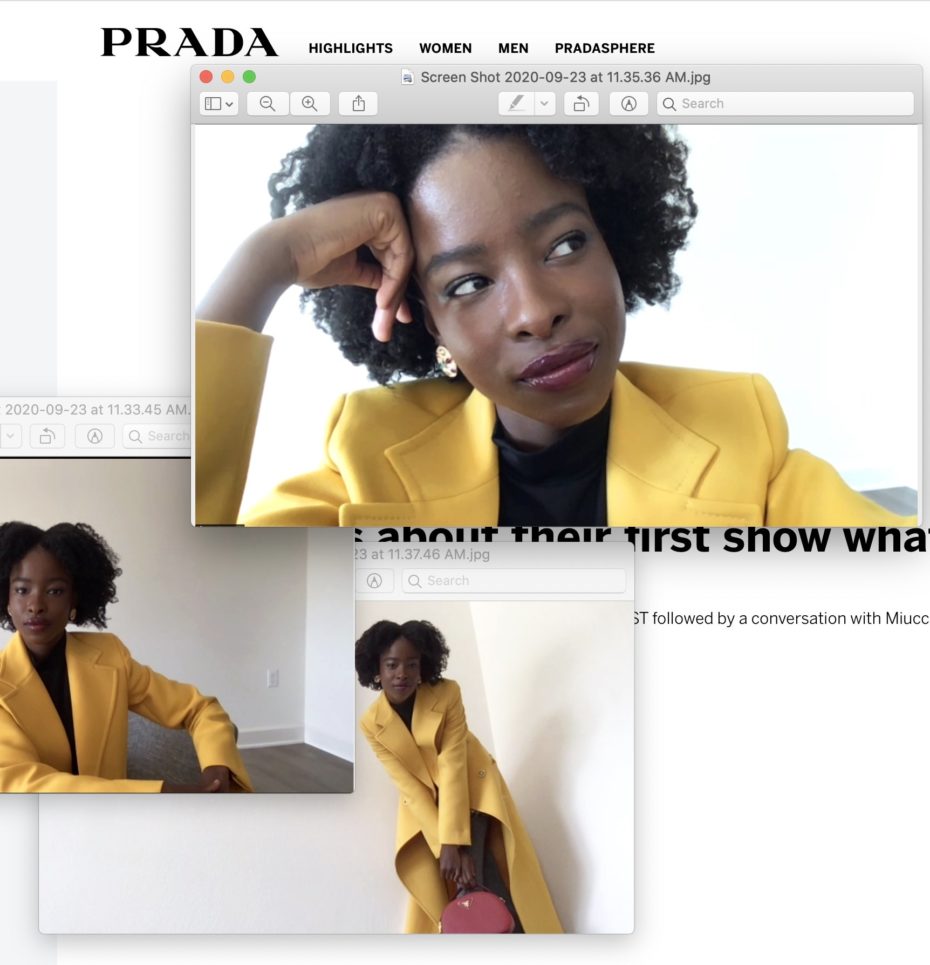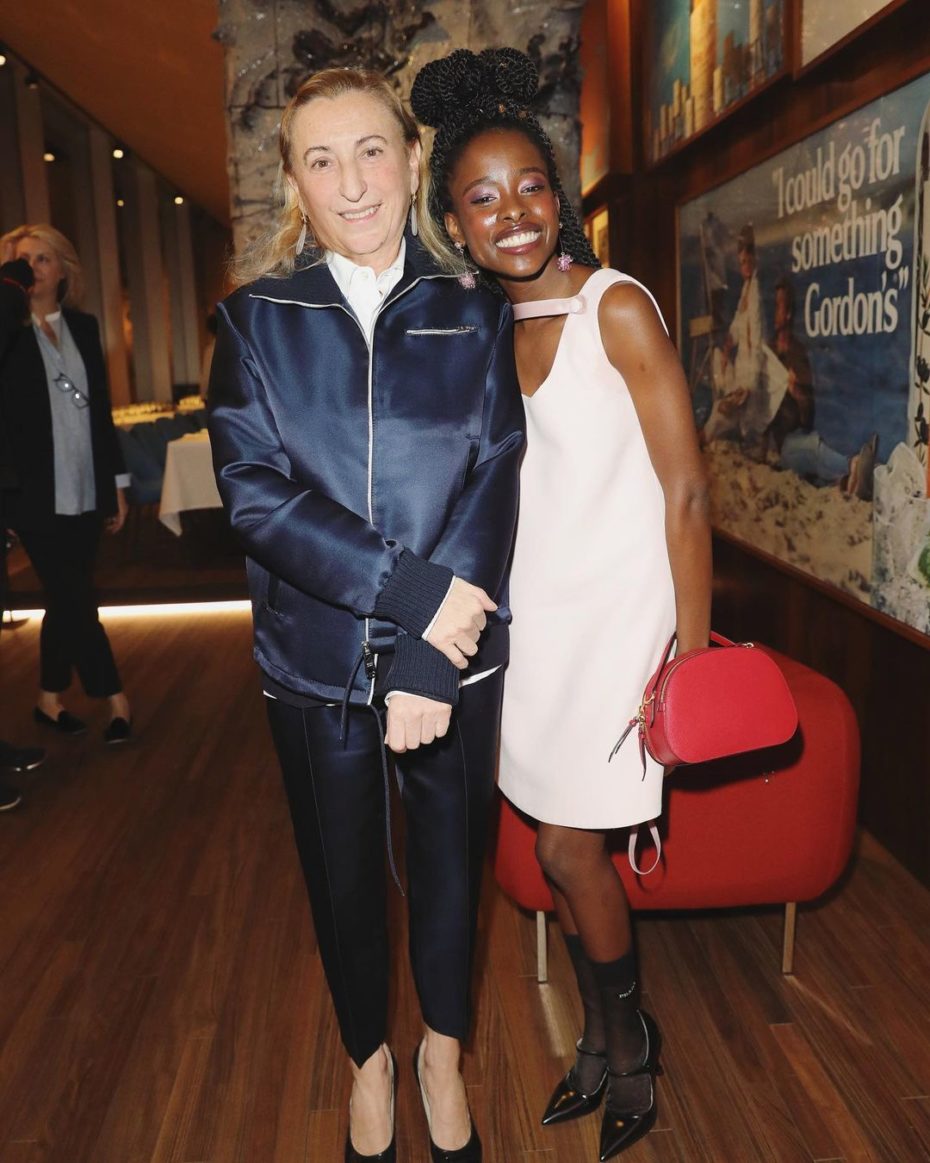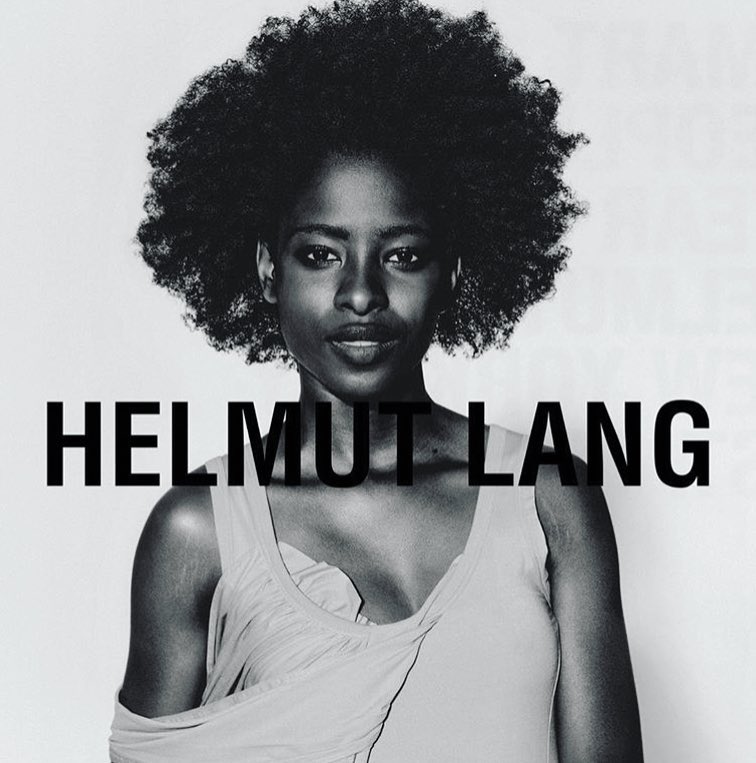 "When I became U.S. Youth Poet Laureate, my mom and I actually talked a lot about my clothing because I act as my own stylist and makeup artist, navigating places as different as the Library of Congress and MTV. Through it all, I want to remain true to myself." she told Vogue.com. Her style inspirations include Maya Angelou, the Duchess of Sussex, Michelle Obama and television show, The Marvelous Mrs. Maisel.
9. At the age of 16, Gorman became a youth delegate for the United Nations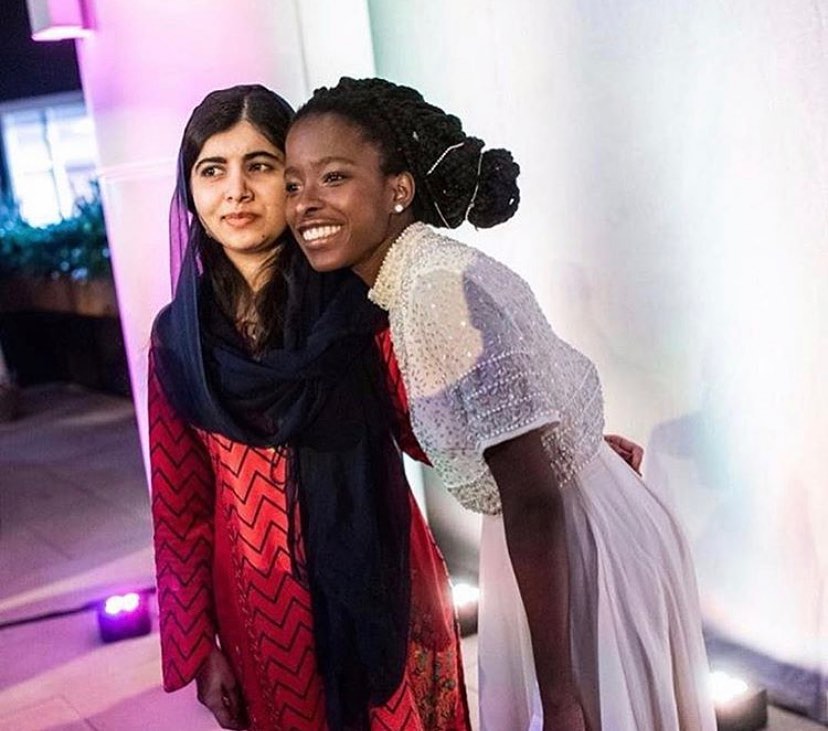 In 2013, Amanda watched by a speech given by Pakistani activist and Nobel Prize laureate, Malala Yousafzai, who inspired her to enlist as a United Nations Youth Delegate in New York City to help in an ongoing effort to find solutions for some of the world's most pressing problems, including poverty, hunger, inequality, and climate change. At a UN summit in 2017, she wrote a poem called "The Gathering Place", which you can read here.
10. And it all began with songwriting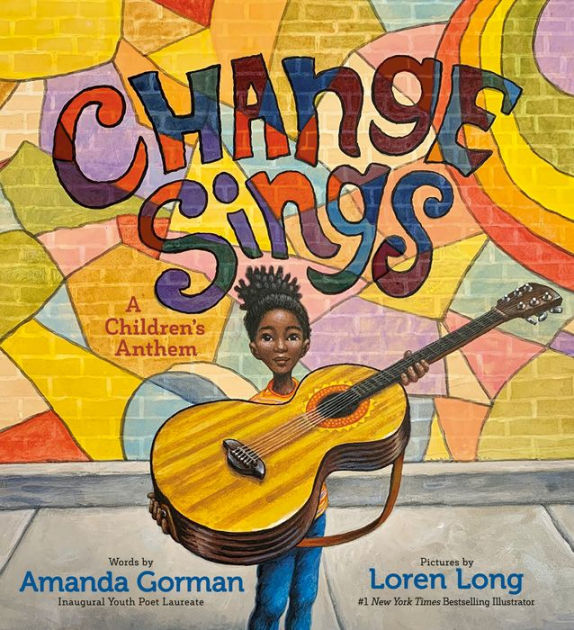 Gorman began writing songs at the age of 5. "I also wanted to be a songwriter. Growing up, I thought "That's going to be my thing." And I definitely went through my own emo phase," she told the Lily blog. "But I realized I cannot sing to save my life!". No matter, because she soon realised that the songs she had been writing were actually poems and started to make the shift from music to poetry. Still, Amanda hasn't fully closed the door on music. In the wake of Black Lives Matter, she collaborated with acclaimed singer, songwriter and social activist MILCK for a powerful rendition of her most recent single "Somebody's Beloved," with new spoken-word improvisation. Gorman has also dabbled in rap, some of which you can listen to at the end of her interview with Black Enterprise below:
Amanda's most recent book is also a nod to her musical beginnings with, "Change Sings", available to purchase, along with her debut poetry collection, from her site here.

What's clear is that Amanda will only keep surprising herself and the world. Ten things is certainly not enough to know about this icon in the making, and we can't wait to see what she does next.