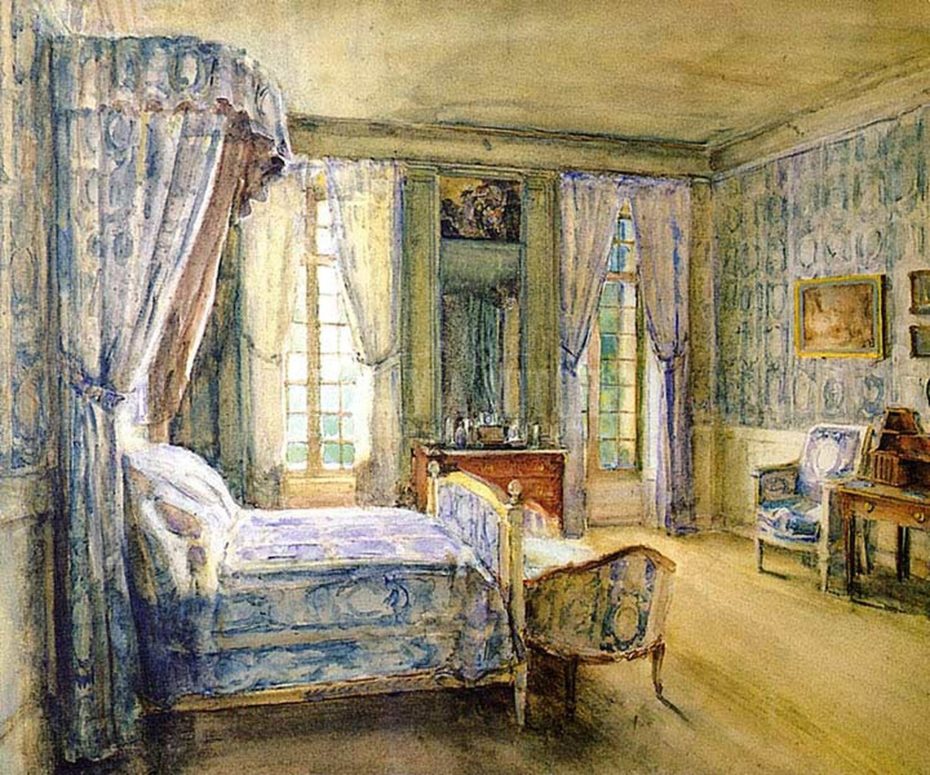 We think of the Impressionists and we picture landscapes, dreamy outdoor scenes, or Degas and his ballerinas. But there was no shortage of Impressionists dedicated to the survey of interiors, and perhaps the most prolific among them as it happens, was an American who mastered the art of French style – Mr. Walter Gay…
He was once dubbed "the dean of American painters in France". Born in Massachusetts, Walter had the good fortune of marrying an American heiress, and at the age of 20, he moved to Paris with his young bride in 1876, where they lived in an apartment on the Left Bank. To say they lived comfortably is perhaps a bit of an understatement, and in 1907 they acquired their very own Château Le Breau, near the forest of Fontainbleau. In Belle Epoque Paris, being the well-to-do young couple that they were, naturally, they were invited to all the right places and into all the right homes.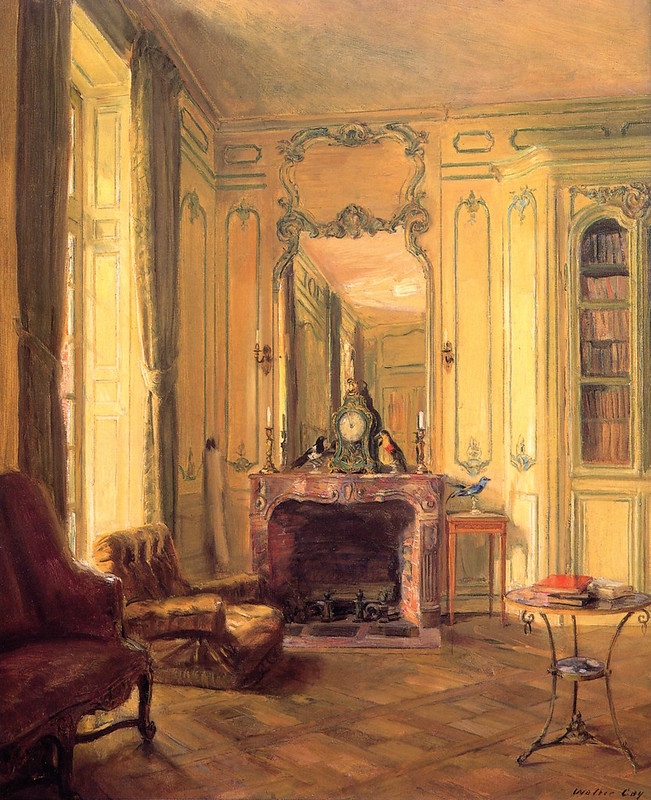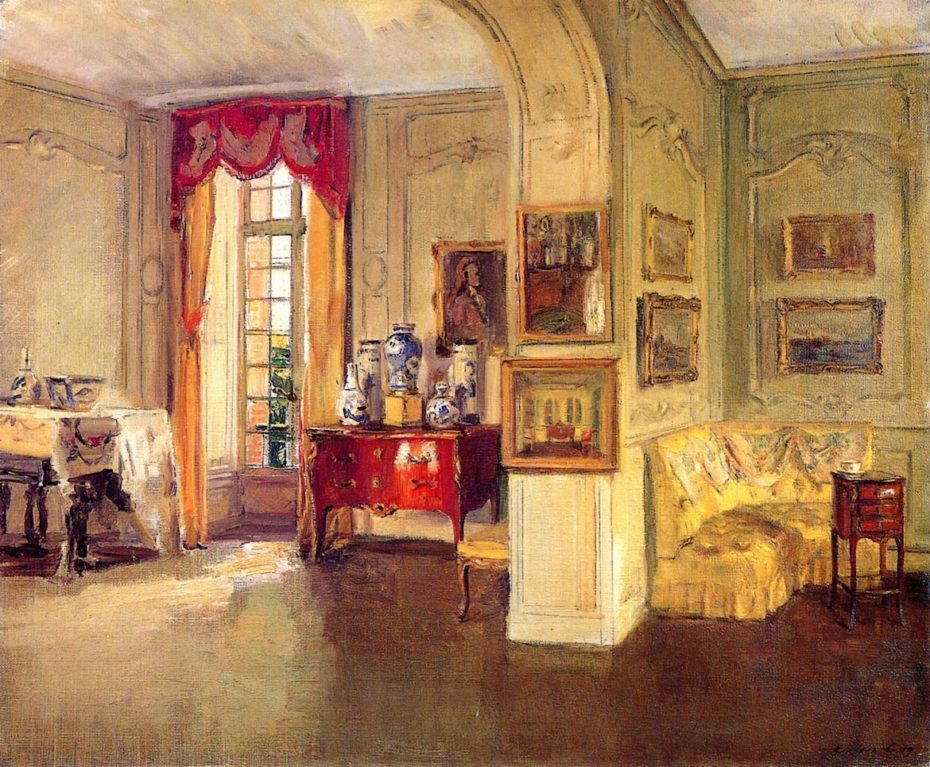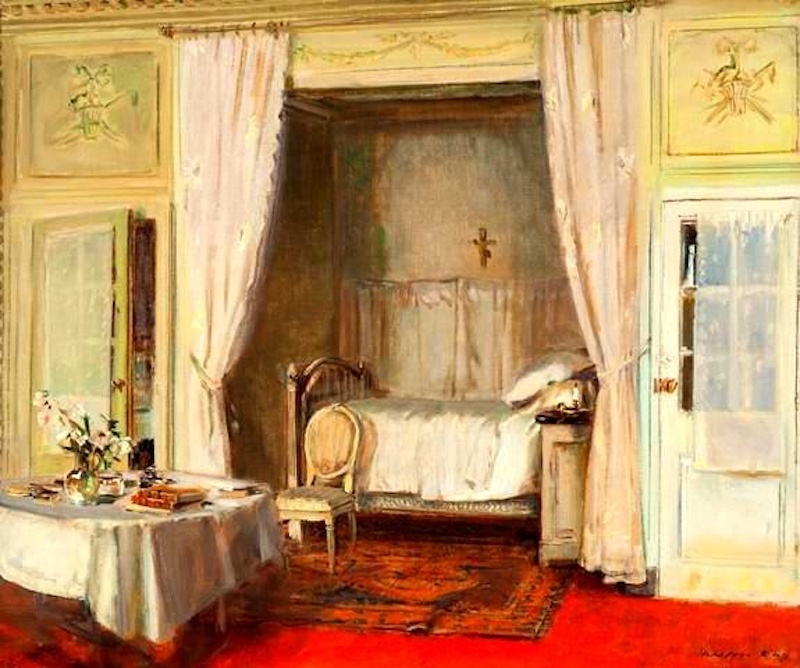 Walter began painting the sumptuous interiors of Parisian high society as he studied at the Ecole des Beaux Arts under the famous artist and professor, Léon Bonnat. Through his work, you can see he spent time at Edith Wharton's French countryside retreat, Elsie de Wolfe's Villa Trianon, and our beloved Chateau de Courances. He went through a phase however, painting realistic depictions of peasants and factory workers before returning to the still life interiors he captured so well. He won a gold medal at the Paris salon of 1885 and was one of the few artists selected to represent the United States at the Exposition Universelle in Paris in 1889. A good number of notably American artists who arrived in Paris in the late 19th-century became Gay's pupils – hence how he became known as the "Dean of American Artists in Paris."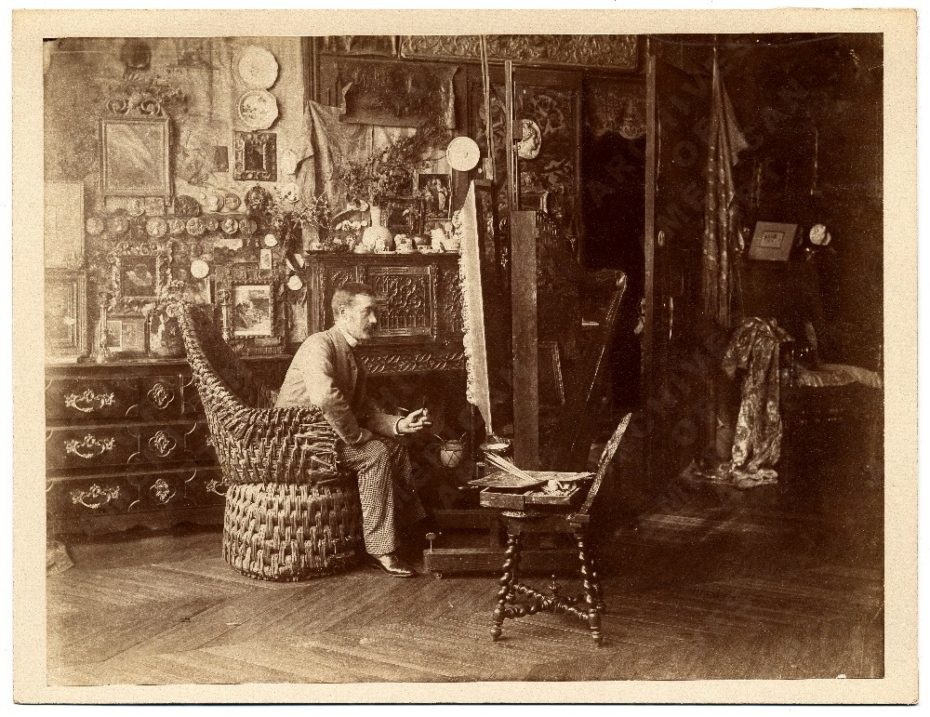 Gay was also an art collector himself and much of his acquired paintings, drawings and illustrations now belong to the Louvre, which were donated by his wife, Matilda E. Travers. She kept a diary of the couple's time in Europe and after Walter's death in 1937 remained in her home in France with the intent of preserving memories and paintings. Then Hitler invaded and Matilda lived as a virtual prisoner in her own home which was taken over by Germans. Walter's widow died there in 1943, but not without somehow managing to safeguard his work from the Nazis. Today, his works by Gay are represented in many of the world's most prestigious art museums, including the Tate, the Frick, the Met, the Boston Museum of Fine Arts and the Musée d'Orsay in Paris.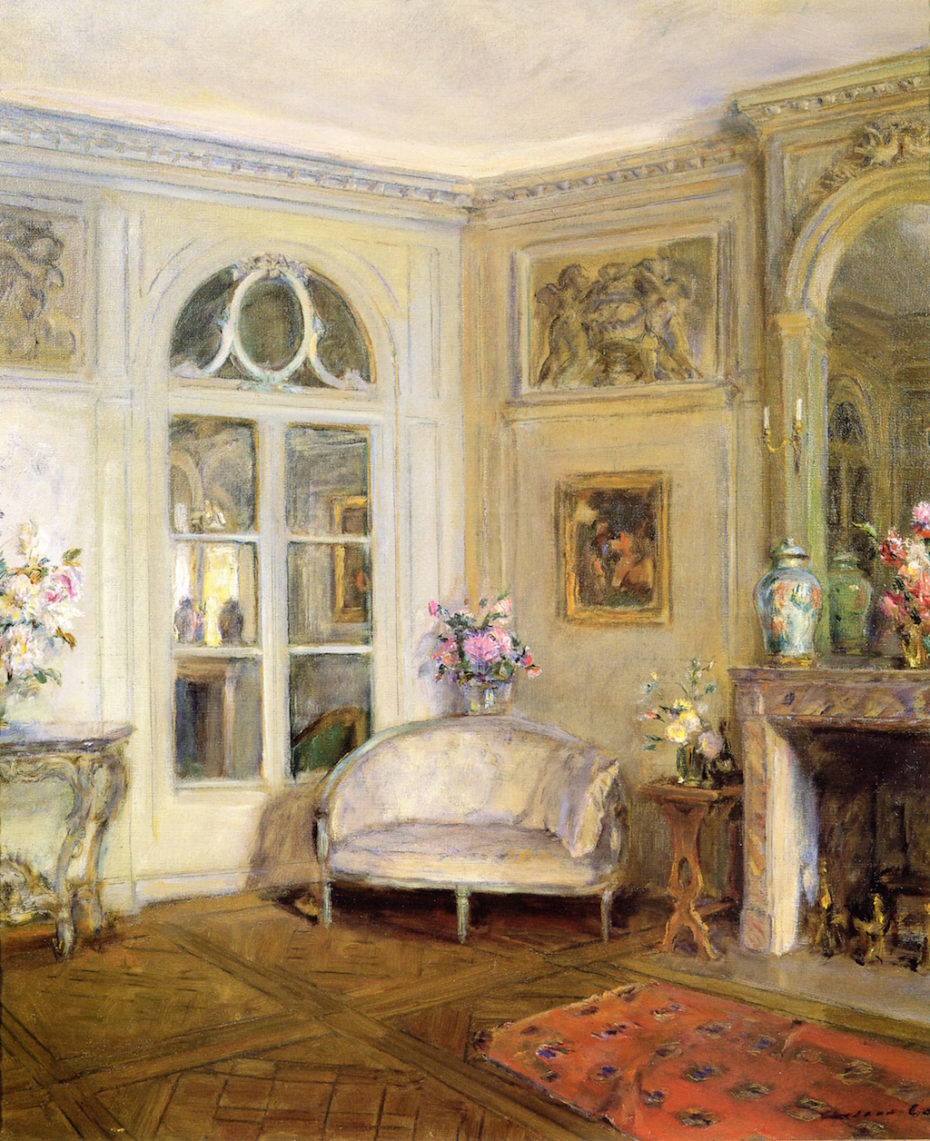 Walter Gay practically invented his own genre, depicting opulent interiors show-casing French chateaux and chic private homes. So without further ado, here's a good chunk of his catalogue so you can really get to know his work and hopefully recognise it instantly when museums reopen. Let's lose ourselves in the canopy beds, the fine porcelain, gilt mirrors and …. le sigh.