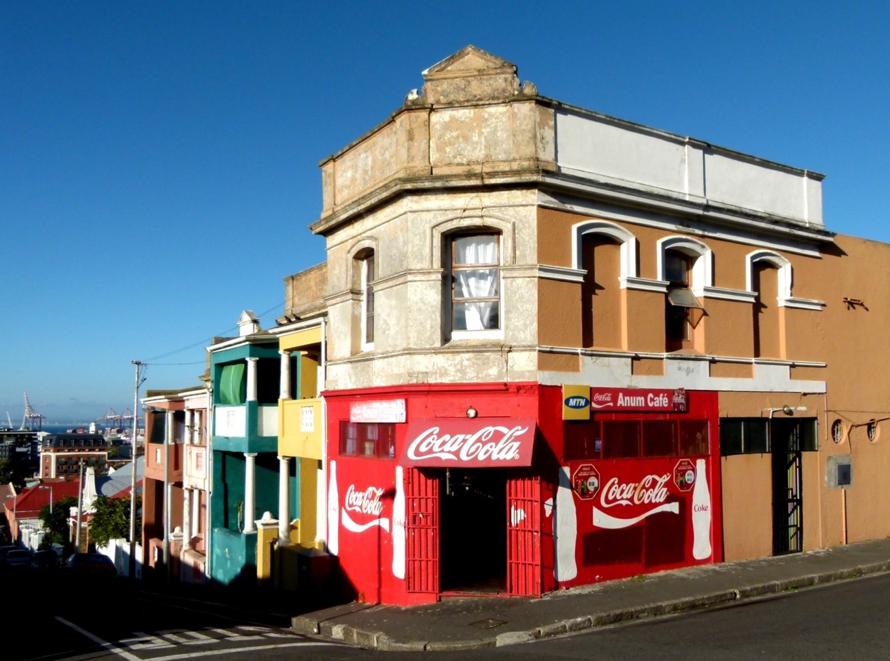 Given you're a determined adventurer, should you find yourself in Cape Town, we figured you might be interested in stepping off the beaten track on a quest to find a slice of kitschy nostalgia. In one of the oldest suburbs of the city (and becoming the hippest), we're looking for the illustrious red-and-white watering holes that pepper the neighbourhood of Woodstock. Their legendary locations are surreptitiously whispered from backpacker to backpacker, but with gentrification creeping in, they're slowly disappearing under the African sun.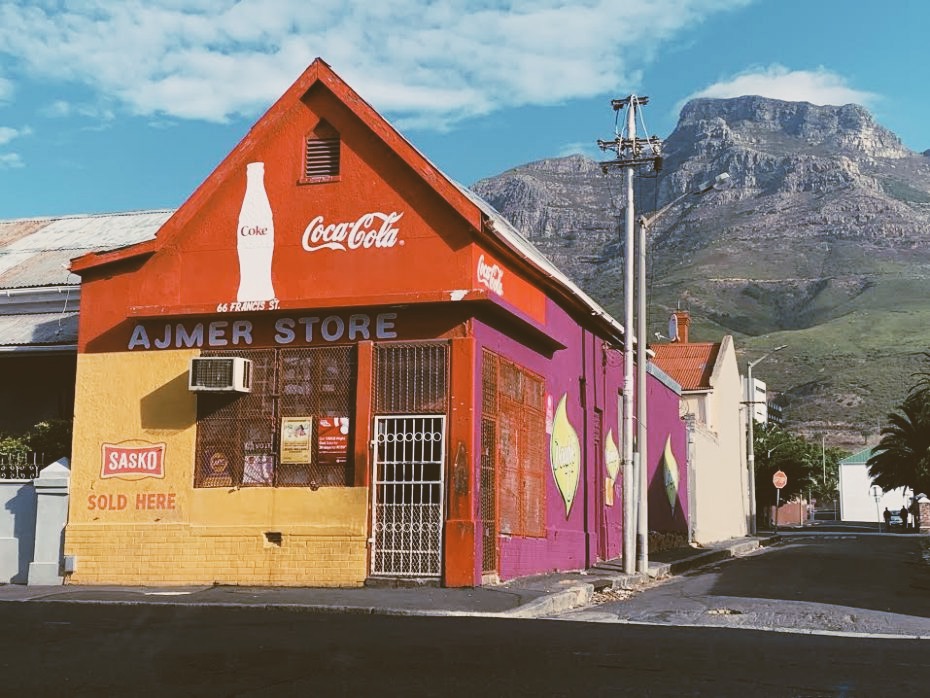 So, let's assume you've made it to South Africa's Mother City and you're wandering in the direction of the characterful neighbourhood of Woodstock (ten minutes away from the hustle and bustle of Cape Town's inner city). Soon enough you're going to find yourself standing inside the cool, burglar-barred and curiously opaque interior of one of these inimitable relics. Picture the scene: you're traversing the dusty pavement in your well-travelled Havaianas, possibly heading for Cape Town's world-renowned food market at the Old Biscuit Mill at Salt River. Your journey lets you meander past crumbling street corners, graffiti-covered facades, derelict petrol stations and neglected cottages; their verandahs resembling delicate bird cages with trellised ironwork keeping their inhabitants safe. Every now and again you're being side-tracked by fabric merchants and their colourful window displays, timber yards with their distressed wood and pastel coloured mirrors, butcher shops flogging halal meat and fish & chips shops. Advertisements tacked on lampposts are selling you the answers to your love life and cures to your financial woes.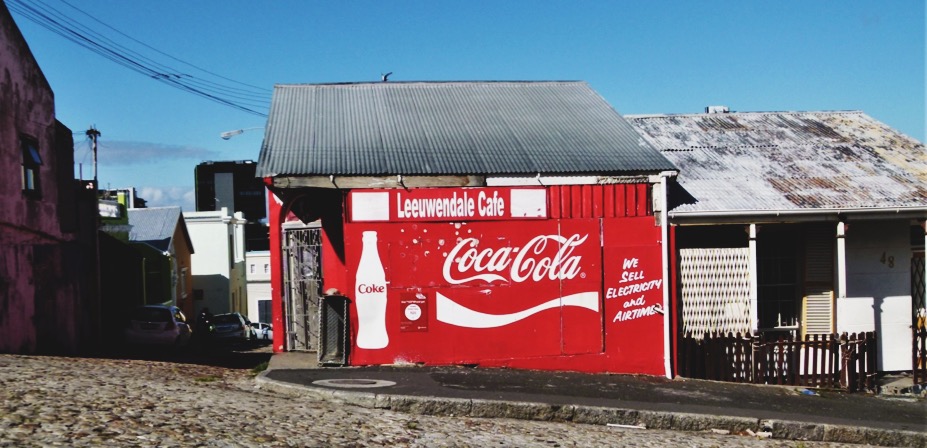 Now, by this time it's scorching and you're dehydrated, entirely at the mercy of the sun. Only one taste will do the job. You'd do anything for an ice cold fizzy cola; to neck it back from an old school glass bottle. Our little shop, like many of its compatriots is wrapped around a street corner for obvious vantage point reasons, its bright frontage like a beacon of peeling paint.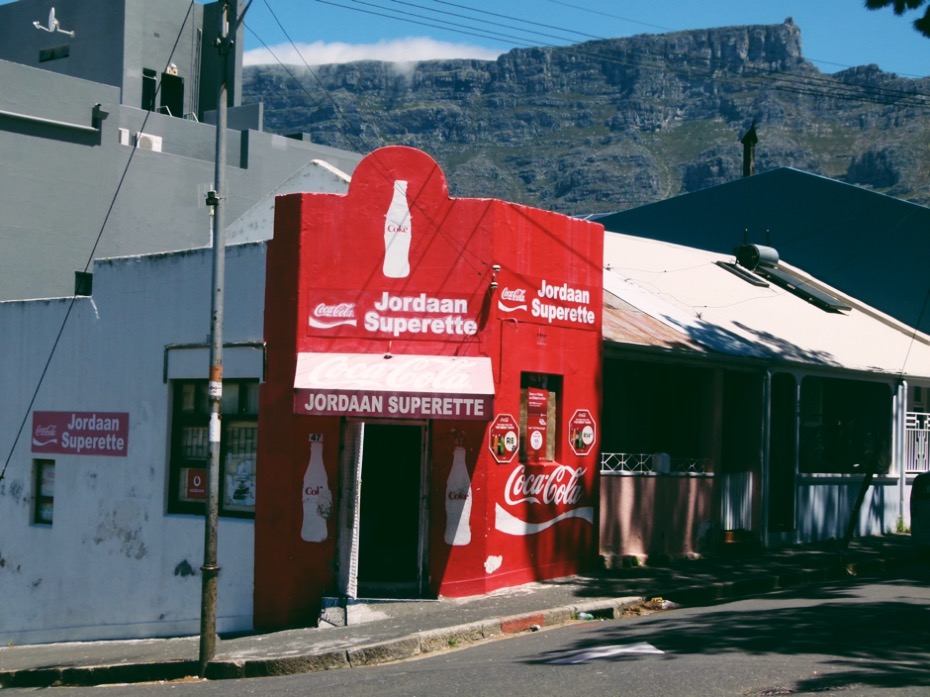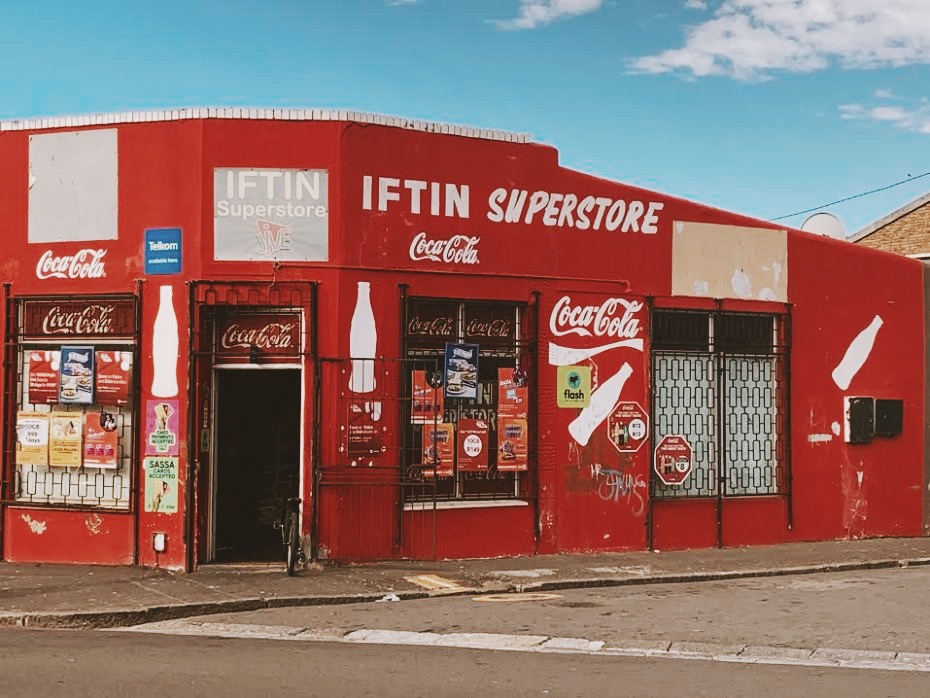 You enter. At this point you're convinced you boarded a time machine that spat you out in 1951. There they are: little black soldiers in their authentic retro drinks cupboard beside the samoosas, 5c-a-piece boiled sweets, pink marshmallow mice and single cigarettes on sale. You're already tasting the iconic sweet fizzy juice before you've handed over your rands to Mr Dawjee at the counter. Pay no heed to Mr Dawjee viewing you warily as you're approaching the counter to pay – in truth it's more 'surprise' than suspicion. As in, what on earth on earth are you doing in this neighbourhood? Are you not supposed to be perusing the fancy designer delis at the Victoria & Alfred Waterfront? He, like so many of his neighbours, will have been the owner of one of these iconic Coca Cola shops for generations.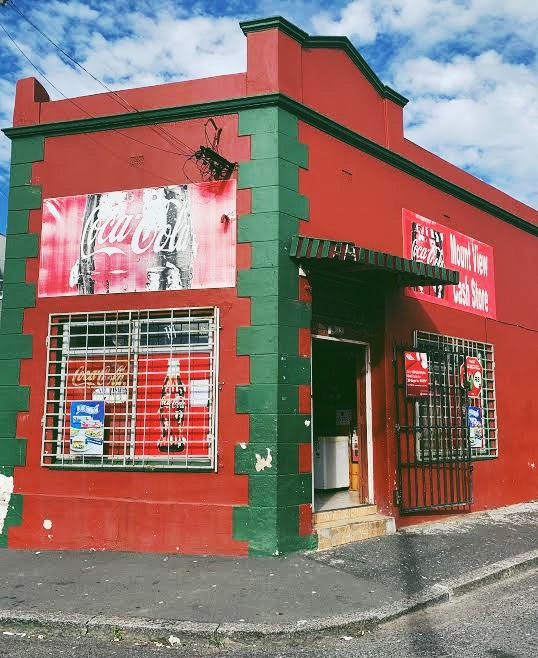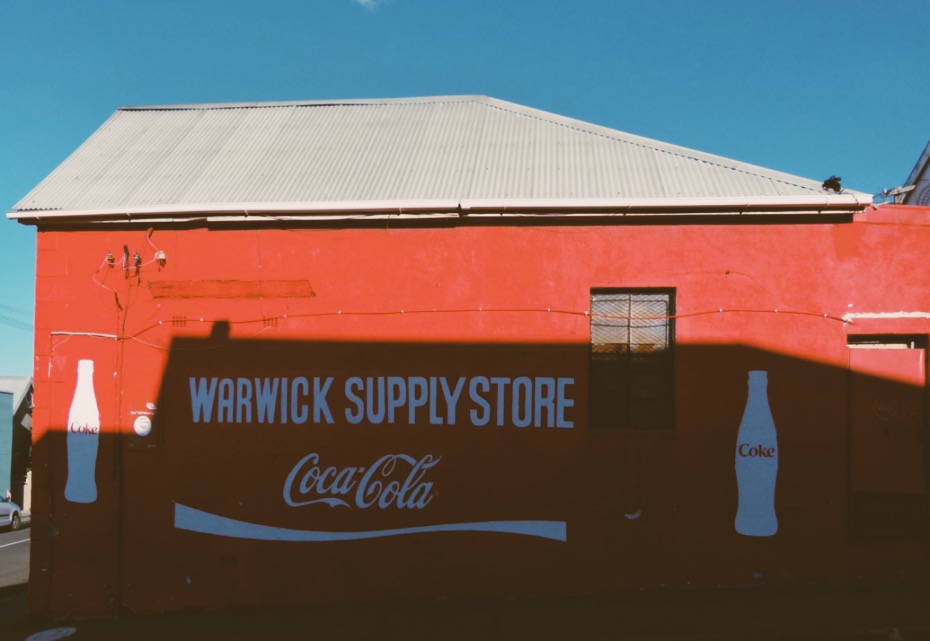 The fading coats of red and white paint of these corner shops reveal a layered history of multi-generational family businesses that once were the thriving heartbeat of a community, now wholesalely threatened with gentrification and ultimately – sadly, inevitably – extinction. Their neighbours are shiny new developments, steadily suffocating them, squeezing them out of existence and gobbling them up in the name of progress. The red Coca Cola stores have remained steadfast, the life blood of the neighbourhood, solemnly pinning their colours to the mast.
Upright they stand like little guardsmen in their uniforms of top-to-bottom pillar box red, with that universally enticing white lettering snaking across their surfaces. A place to catch up on all the happenings in the neighbourhood; a place buy your loaf of bread at midnight and a place to pop in for a chat at any hour. But the domino effect of what's already in motion around them will soon enough swallow up these little havens in a few foul swoops.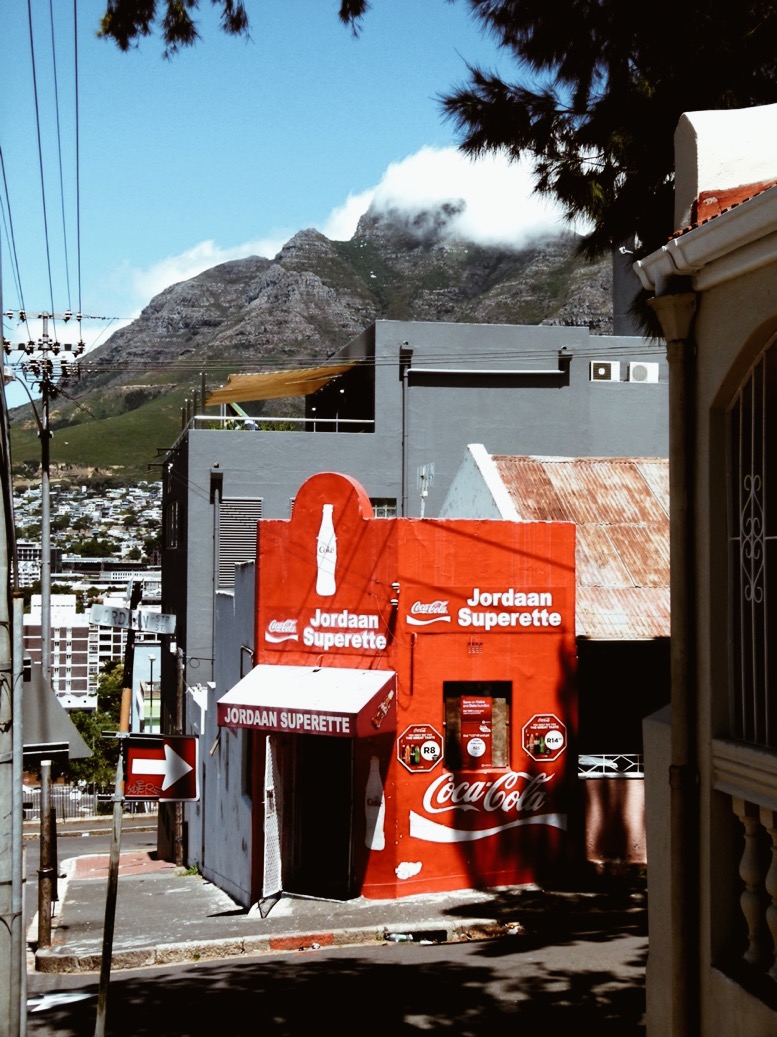 So if you've been lucky enough to have been woven into the history of one of these little icons (even if it was just a matter of purchasing a can of cola) feel honoured, as these little gems, their unique culture and the urban landscape surrounding them are disappearing as I'm writing this. On a serious note, there's no time to waste … if you haven't yet been, you need to make a bee line to savour the magic of these characterful Coke dens and their shopkeepers, before they and their captivating and extensive cultural orbits are no more.
Written by Cécile Paul