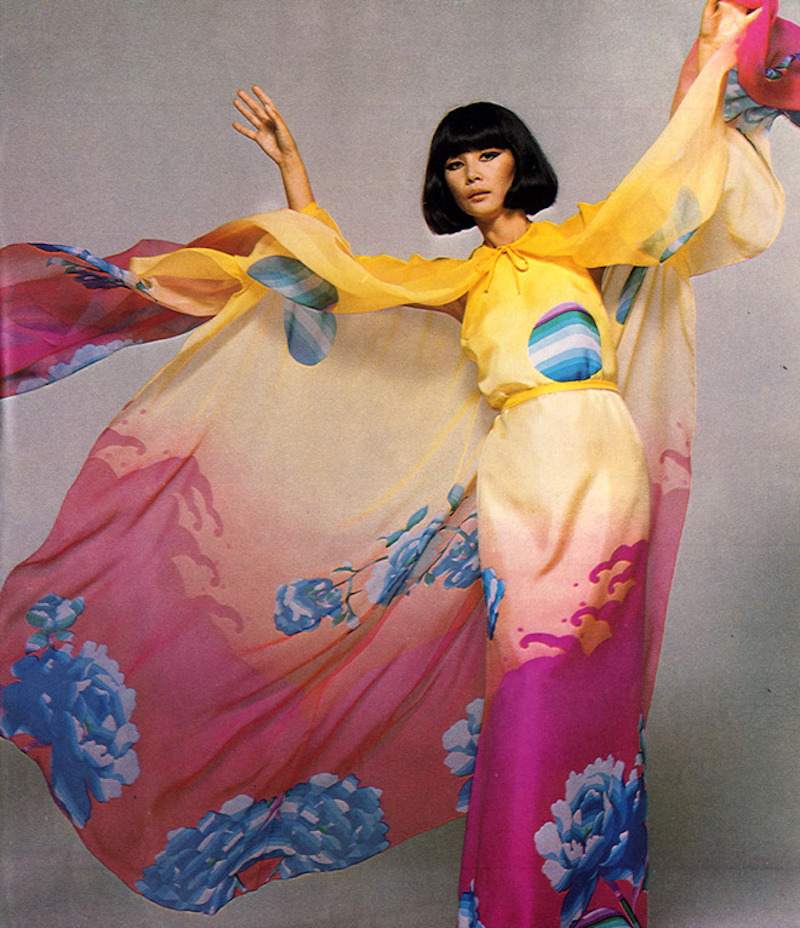 European fashion designers have been inspired by Japan since it open its borders for trade in 1853. But while the art coming out of Japan was often appreciated and admired, the asian artists themselves have not always been welcomed with such open arms. One example of this admiration of Japanese aesthetics without a true understanding of the culture behind it is Madame Butterfly – originally published as a short story by John Luther Long and later adapted into an opera by Giacomo Puccini, neither of whom had ever actually been to Japan themselves. At one production of the ballet, an audience member named Hanae Mori was unsatisfied with how her home country was being portrayed on stage. She felt that the kimonos were not worn with the care, grace and respect that they would receive in Japan. So she decided to change the narrative on her own. After seeing that production she decided to make the butterfly one of her signature motifs in her burgeoning clothing empire. She later would be referred to as Madame Mori.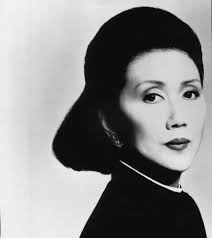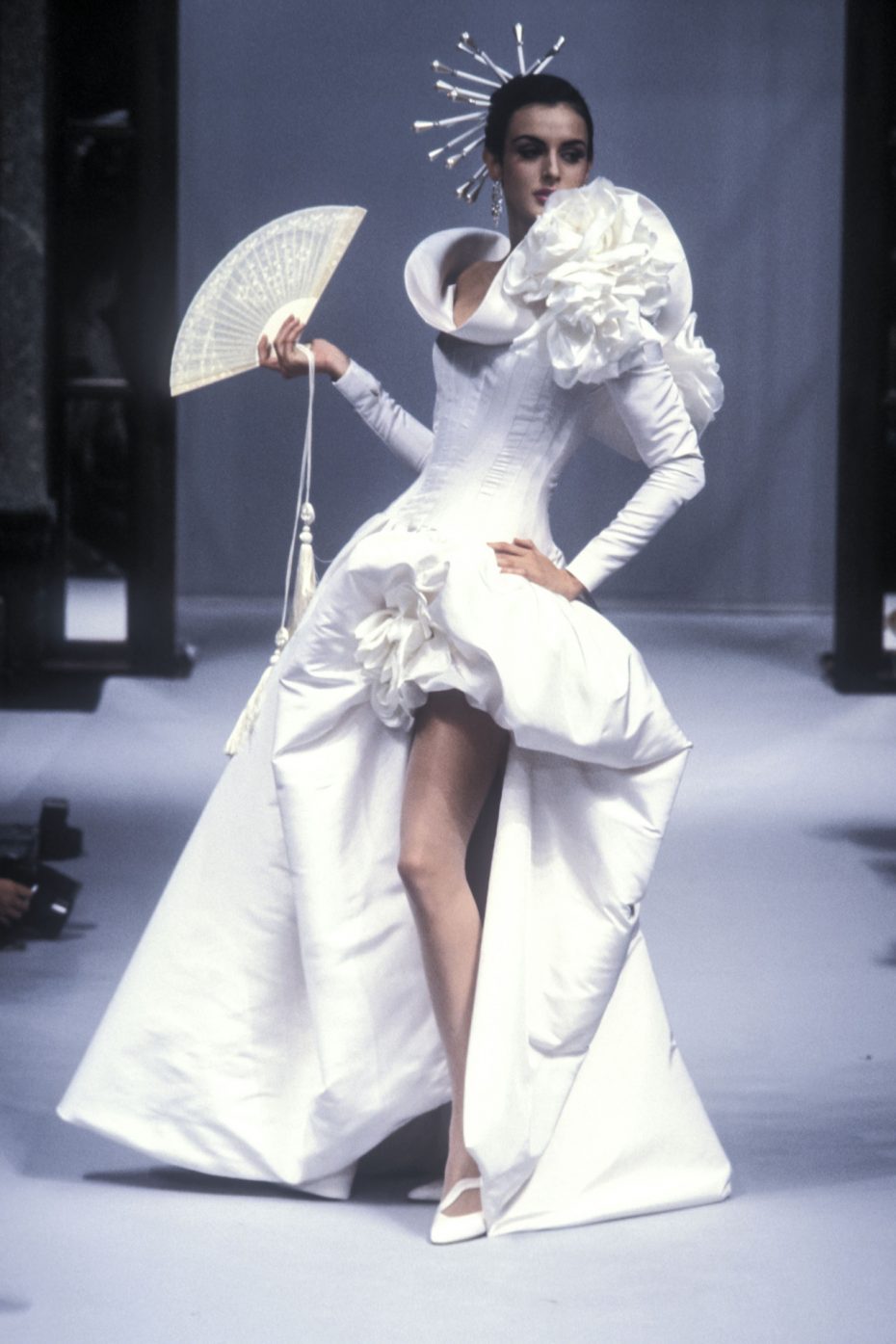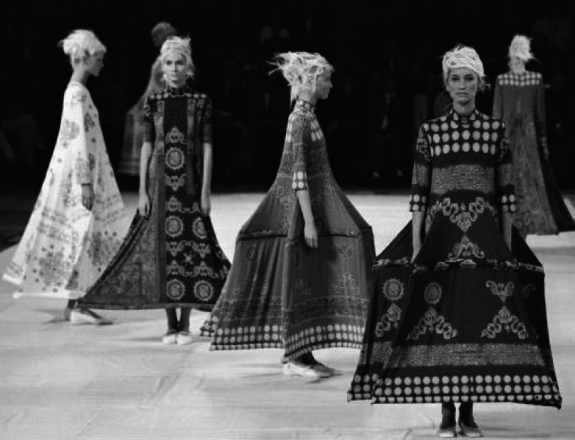 Born in Yoshika in 1926, Hanae grew up in a very cultural household. Her father was a surgeon who was very interested in all things fashion and culture. She grew up during World War II and later published work about it later. She felt like an outcast wearing western clothes while many of her classmates wore kimonos to school. She ended up joining the female workforce during the war and got a taste of fashion from Europe when she saw army wives wearing designs inspired by the works of Christian Dior.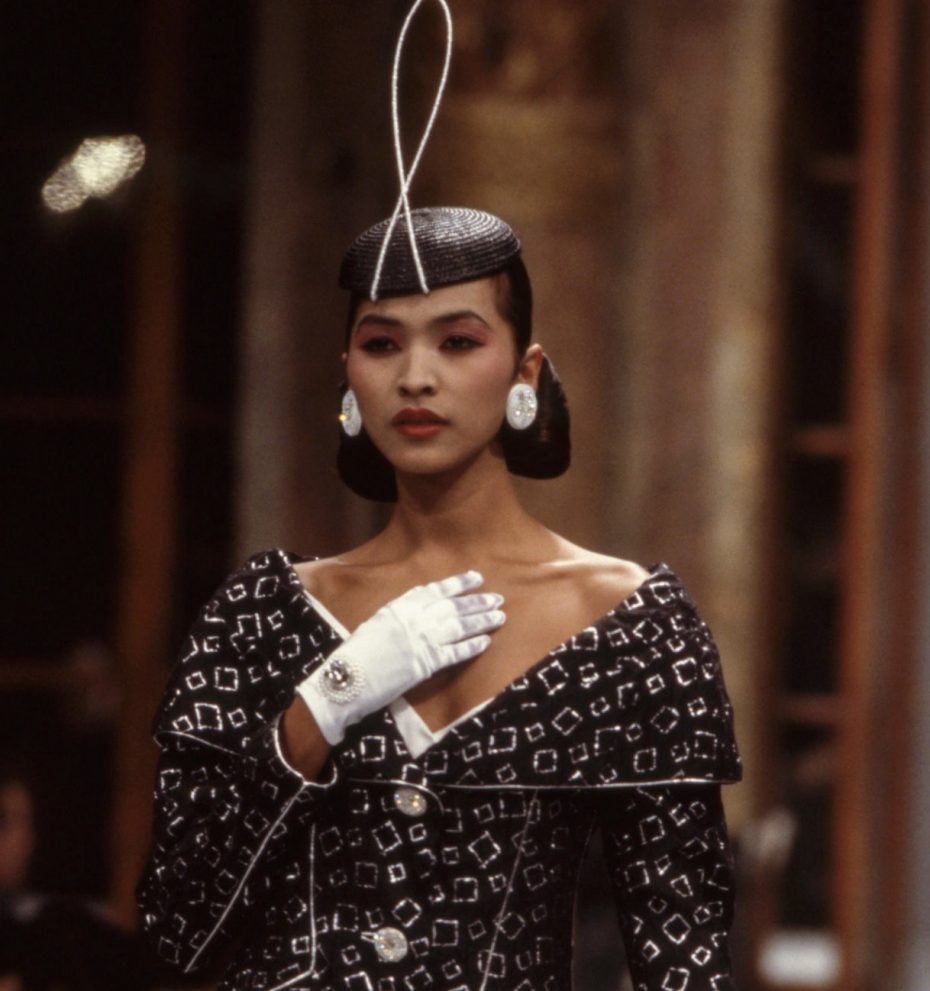 Mori set up shop in Shinjuku in 1951 where hundreds of costumes for Japanese films would come to life. She presented her first ever runway collection at New York Fashion Week in 1965 after a trip to Paris where she met Coco Chanel who personally encouraged her to take a real shot at ready-to-wear. After taking the leap from costuming films, Mori became the first Asian woman to be admitted as an official haute couture design house to the Fédération Française de la Couture; the official council of high fashion.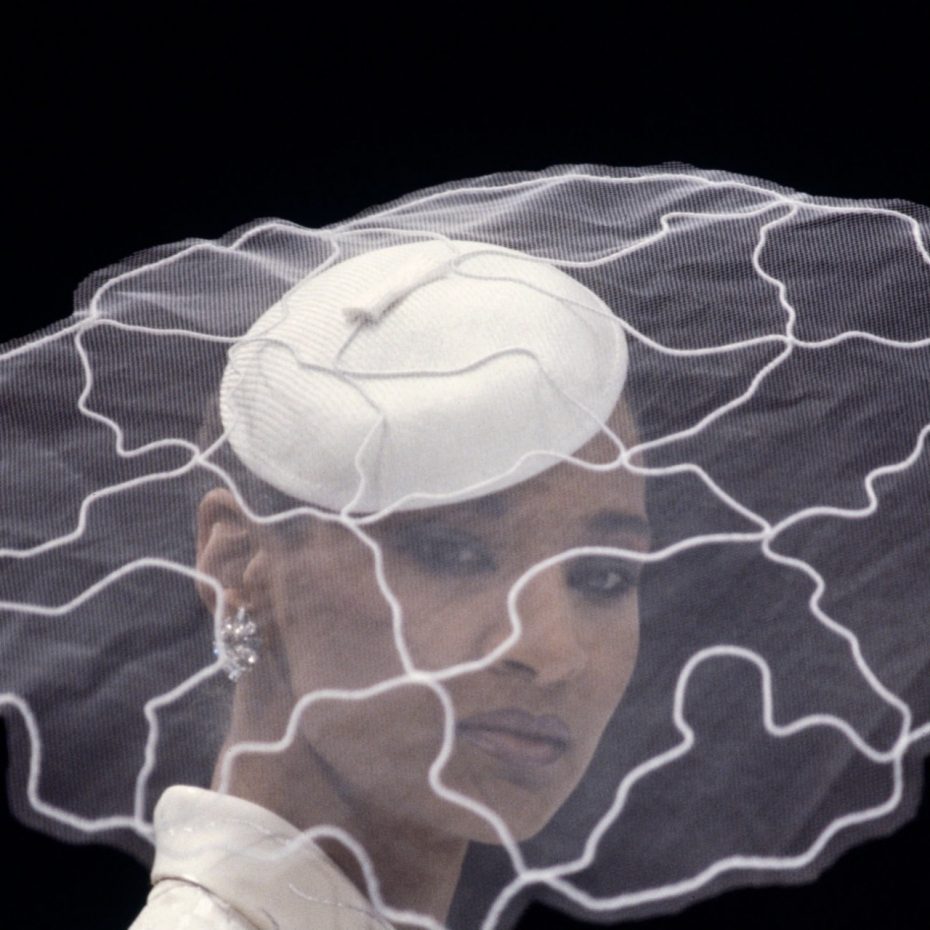 Think of it as the most exclusive club for the most exclusive fashion designers, comprised of members like Yves Saint Laurent, Karl Lagerfeld and Schiaparelli. This wasn't the only honor she would receive from the French, as she was awarded the Order of Légion d'Honneur by former French President François Mitterand in 1989. At the height of her design career she had a salon on Avenue Montaigne and attracted Princess Grace of Monaco, Sophia Loren, Hillary Clinton and Nancy Reagan as client.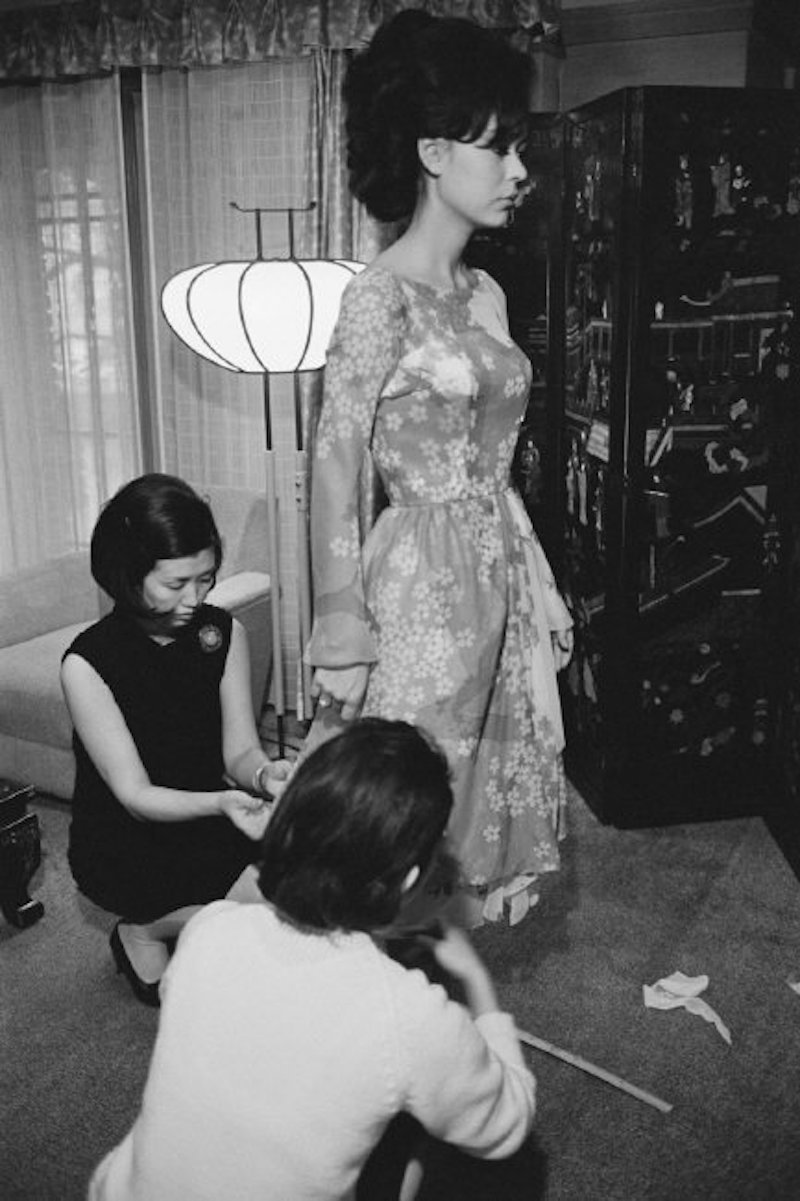 Mori paid homage to her culture through bright colors and patterns, as well as silhouettes containing elements of kimonos, obi belts and other elements of yofuku style. Japanese textiles were manufactured by her husband, whose family owned a textile mill to create her gorgeous gowns. But she wasn't afraid to break tradition and also put her own twist on things, having once said "The whole Japanese concept of beauty is based on concealment, I realized I should change my approach and help a woman stand out." Her clothes evidently spoke to women all across the world, at her height she amassed a clothing empire bringing in over $230 million a year.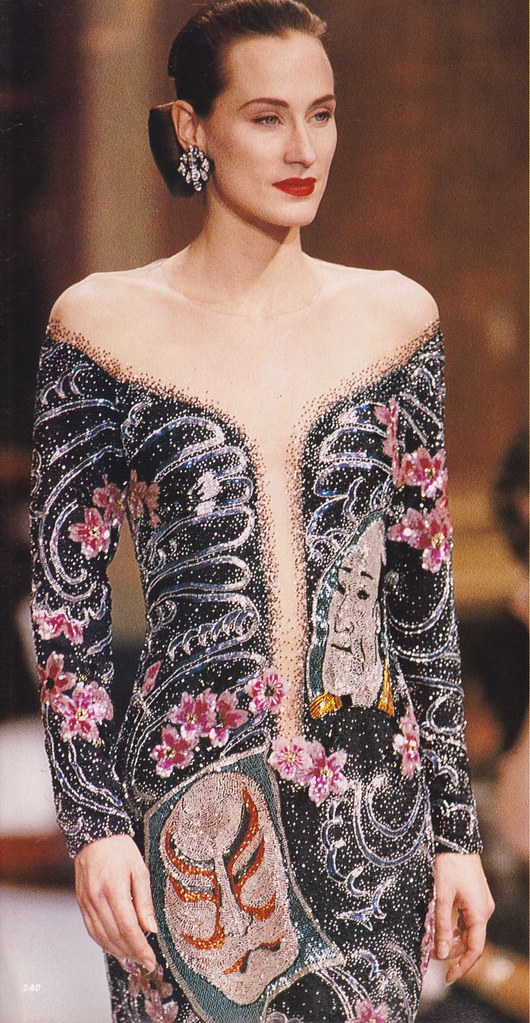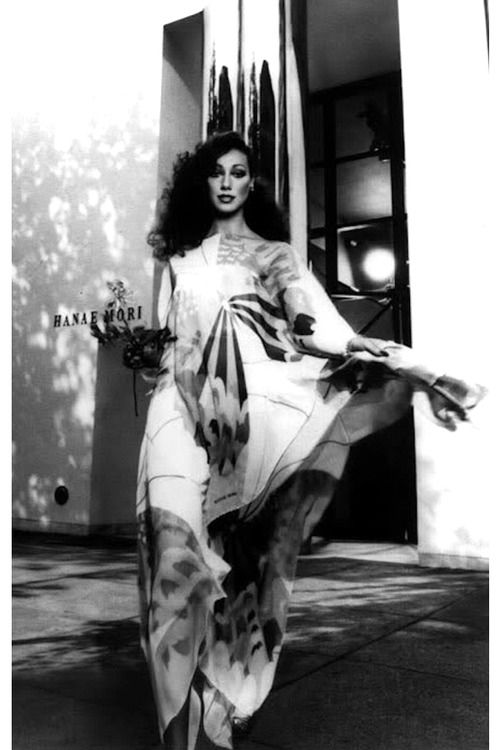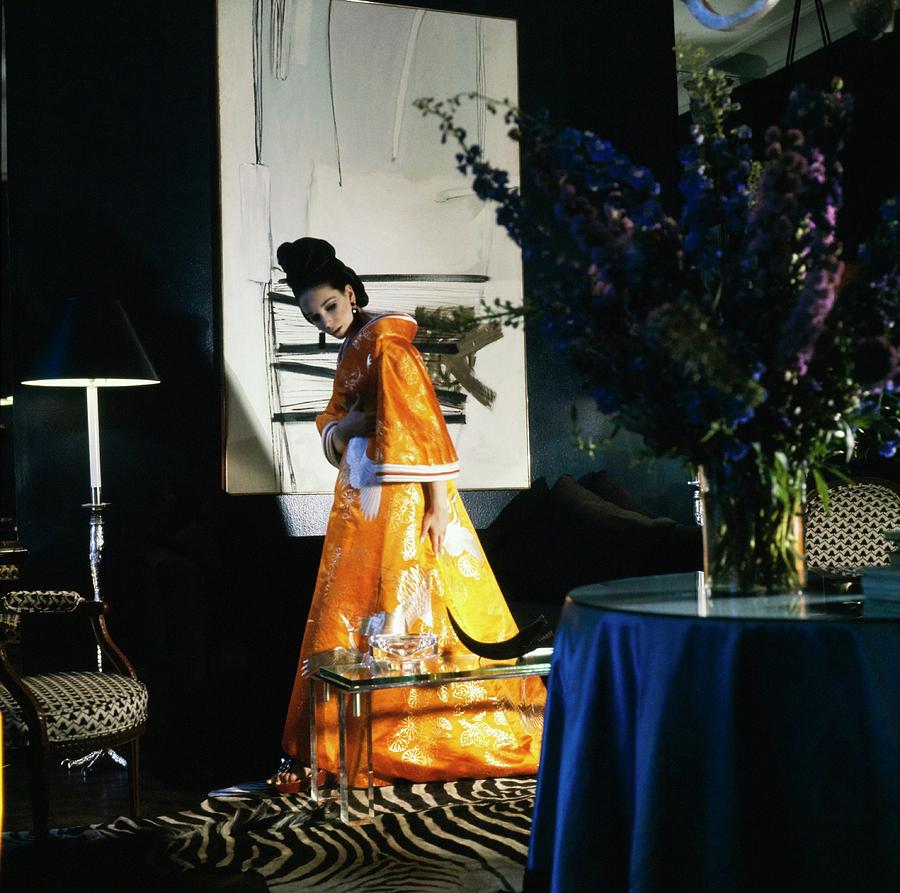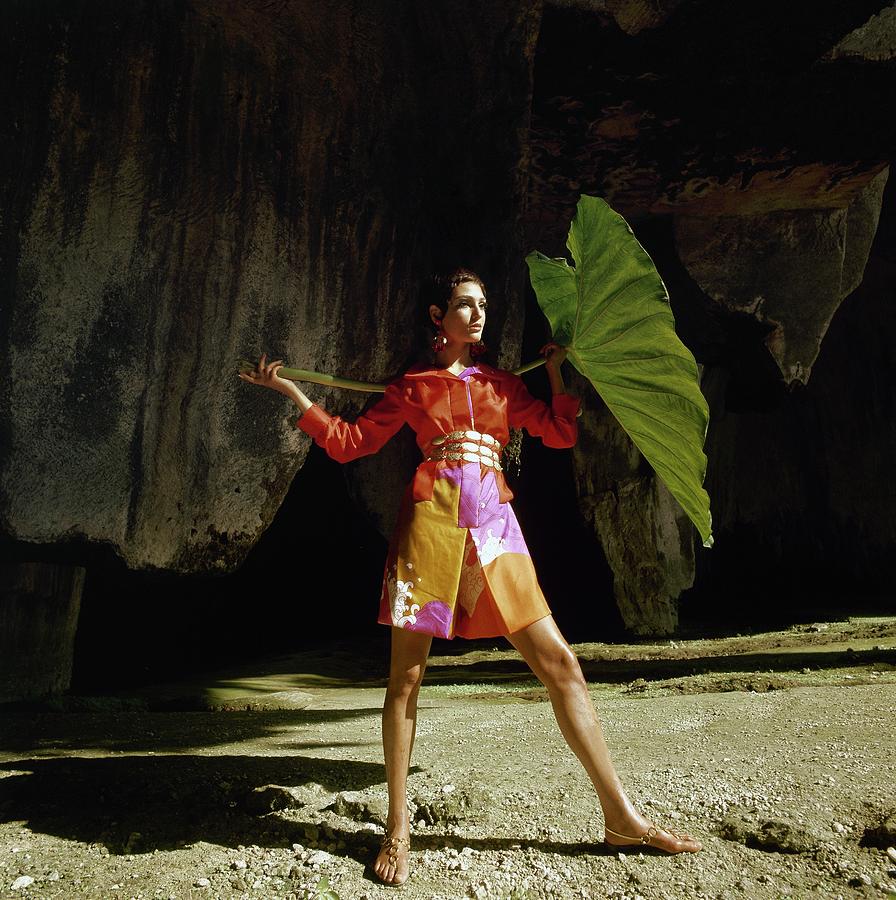 Many of her fans where accustomed to flying first class, but alas they wouldn't be the only ones on the plane wearing a Hanae Mori original. She was commissioned to make three different sets of outfits for flight attendants on Japan Air Lines.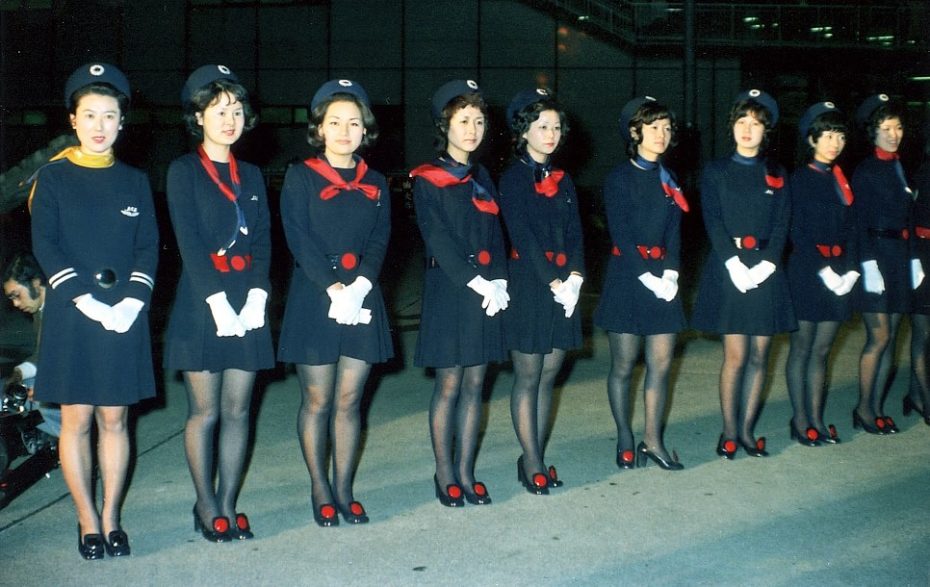 Today when you think of airline attendant outfits, cutting edge fashion isn't exactly the first thing which comes to mind, but this couldn't be further from the truth for the designs by Mori. The second iteration of the uniforms boosted mini skirts, a very scandalous choice considering the mini skirt had only been invented a few years prior!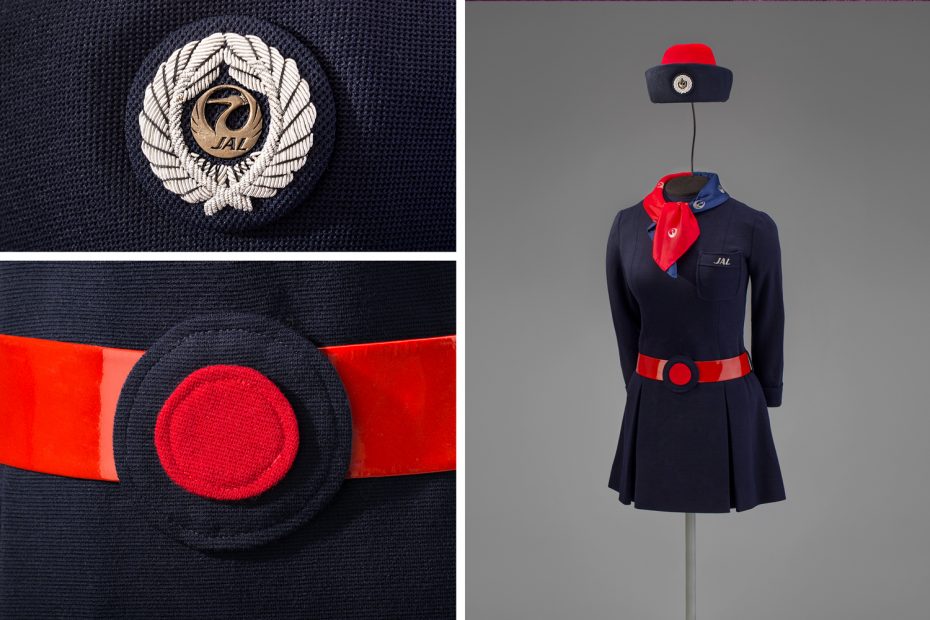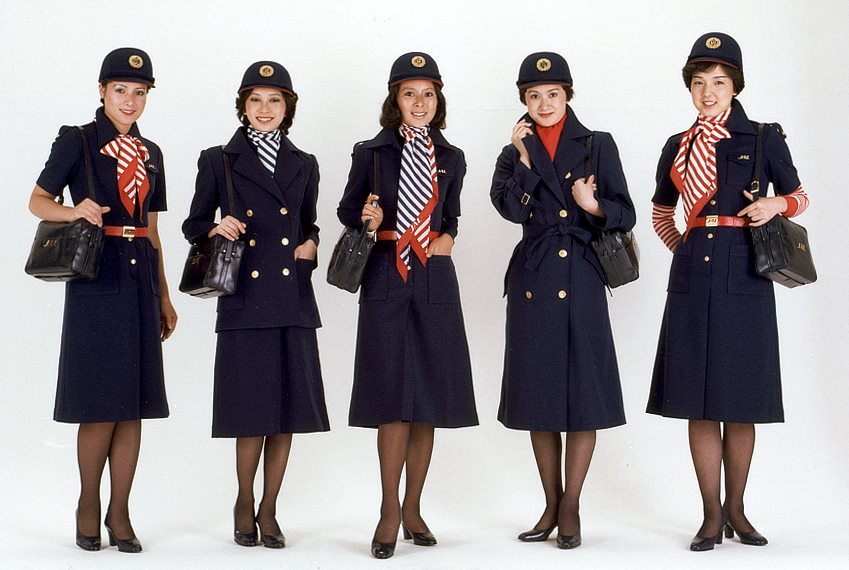 Not only did she create fashion but Madame Mori was a avid commentator on it as well. She published many articles and books in Japan all about the latest fashion news from all around the world as well as the process behind fashion design and insights on her own work. She even published her own in house newspaper called Mori Hanae Ryuko Tsushin. This later went on to be a nationally published magazine which was renamed to Ryuko Tsushin.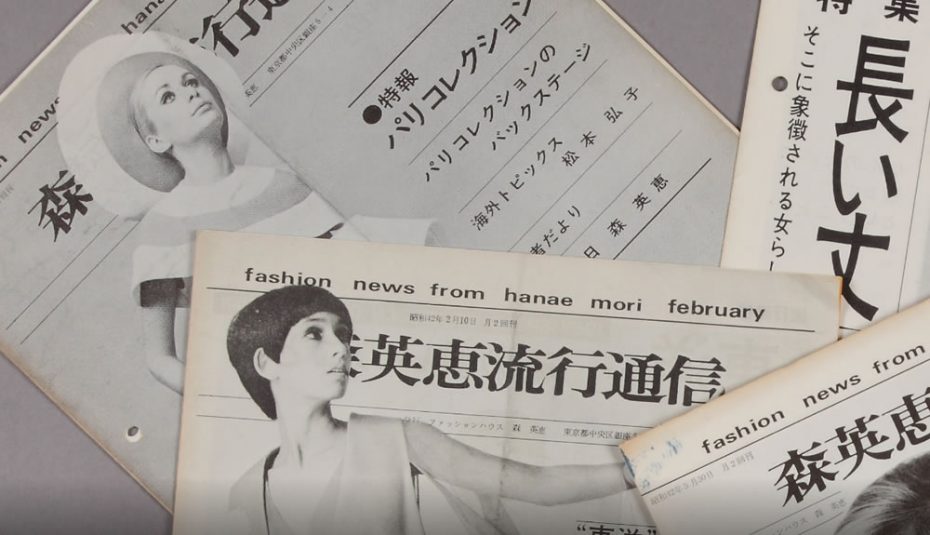 Up until her retirement in 2004, Mori made clothes for womens enjoyment, not for men to show off their wives. Her clothes reflected the feminist woman who designed them. Mori became an icon for women all across Japan, not only for her creations but also for the fact that she was one of the first women to metamorphose from a housewife to a business mogul, inspiring thousands of Japanese women.
It's safe to say Hanae Mori is one badass butterfly. She took back the narrative of Japan by letting the world see the beauty of its culture through her eyes. And in a total full circle moment in 1985, she was asked to design the costumes for a production of Madame Butterfly at Milan's La Scala theater. If you want to take a deeper dive into the world of Hanae Mori check out the History of Fashion podcast.