1. A House Fit for Winnie the Pooh in the Original Hundred Acre Wood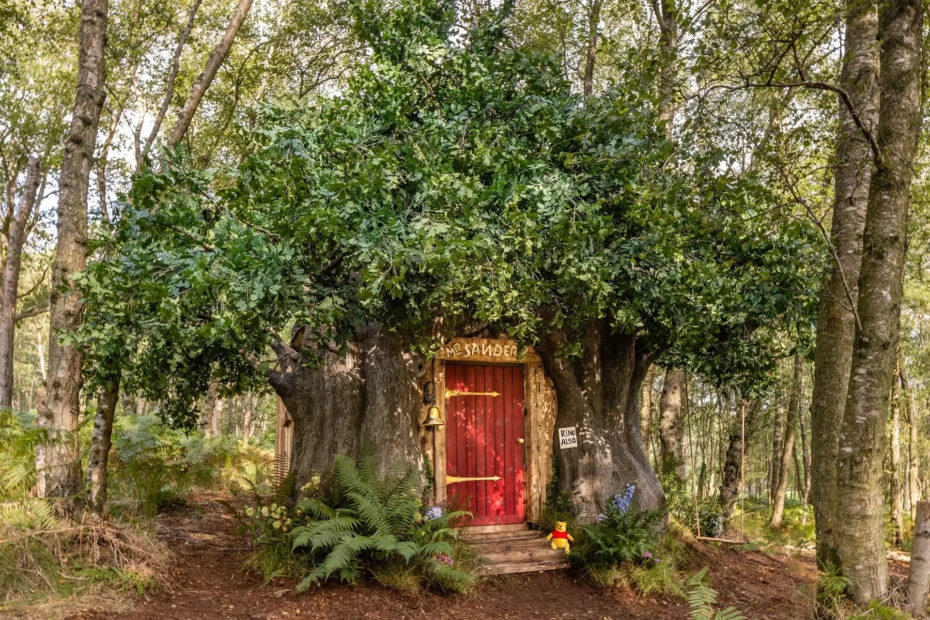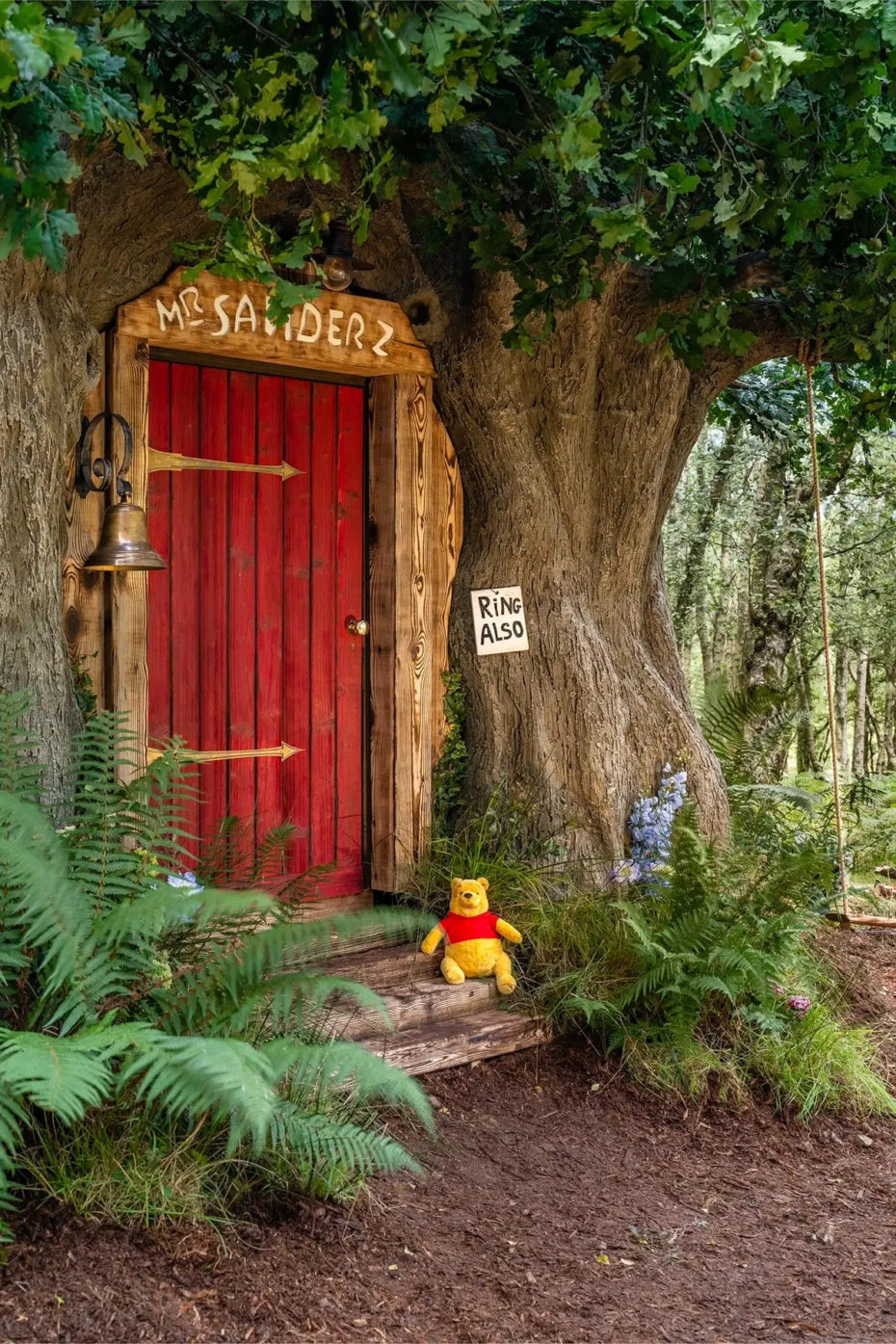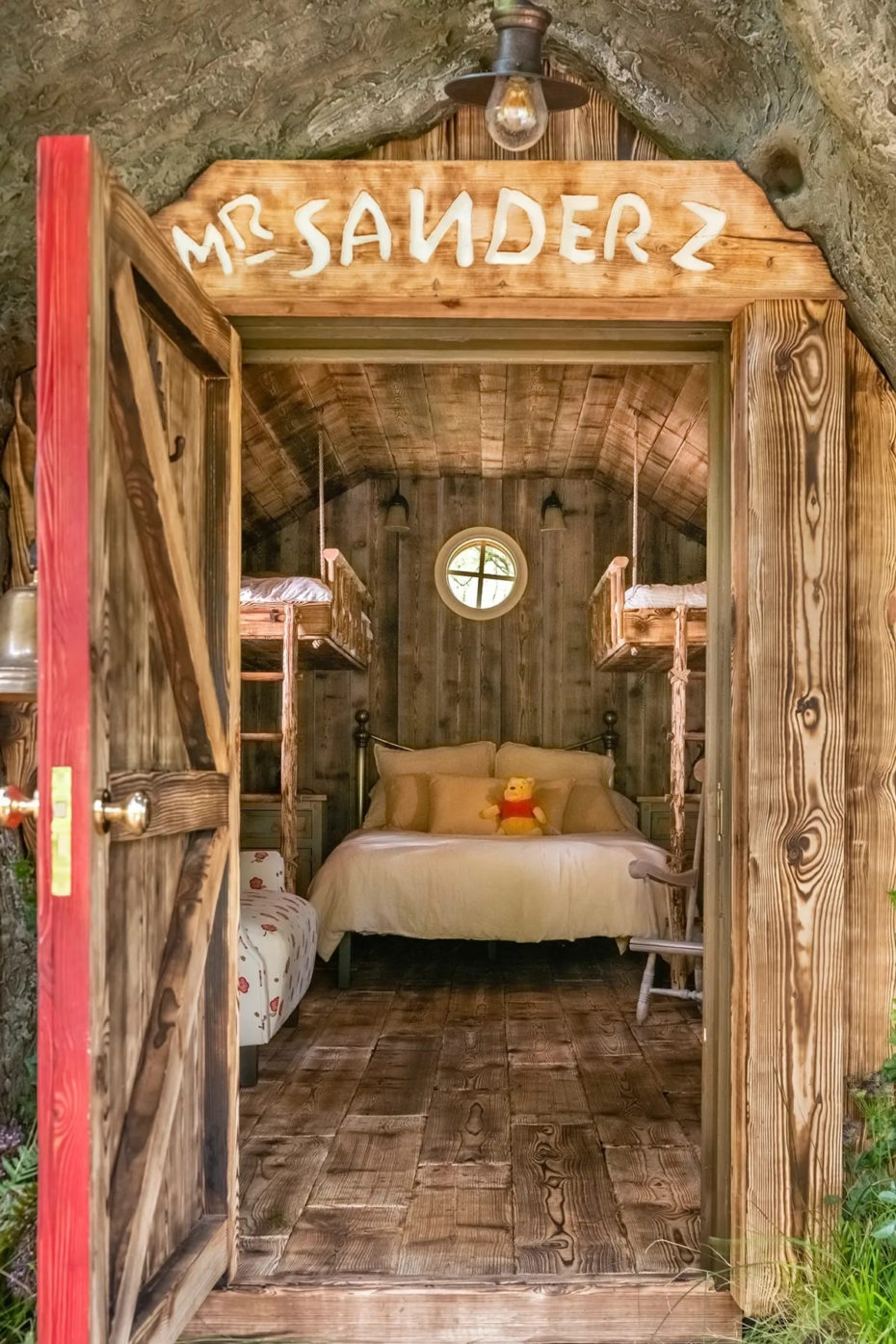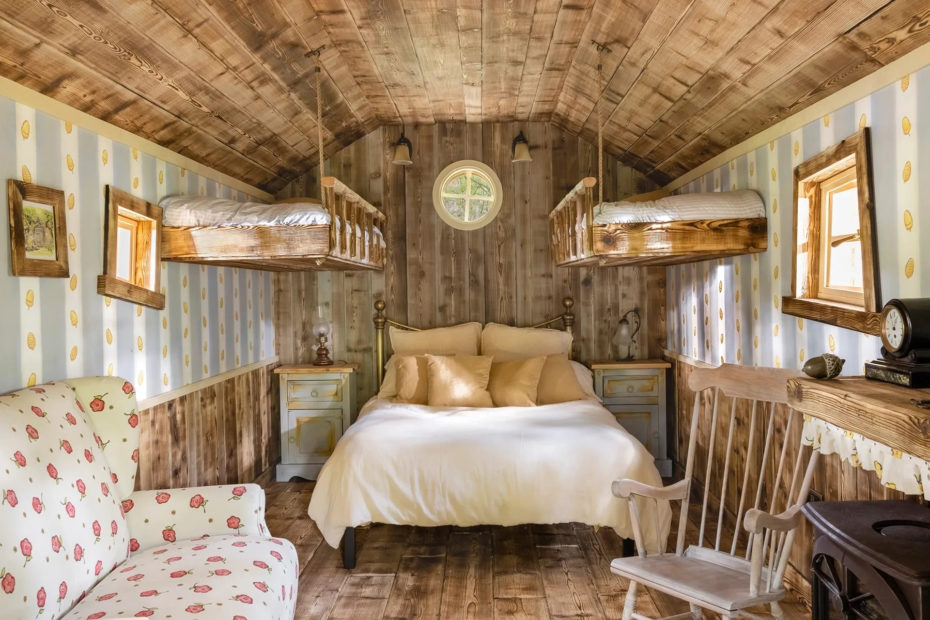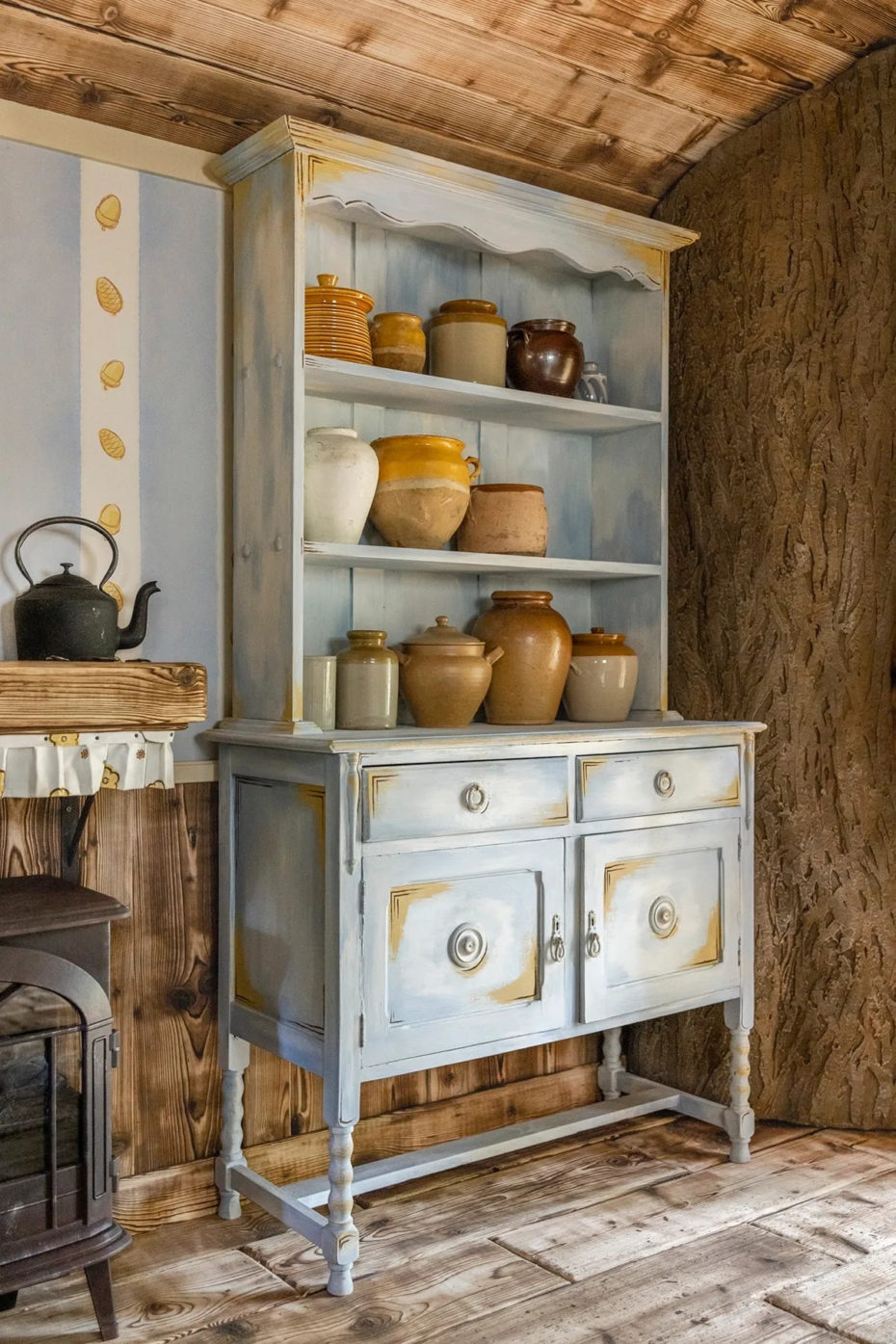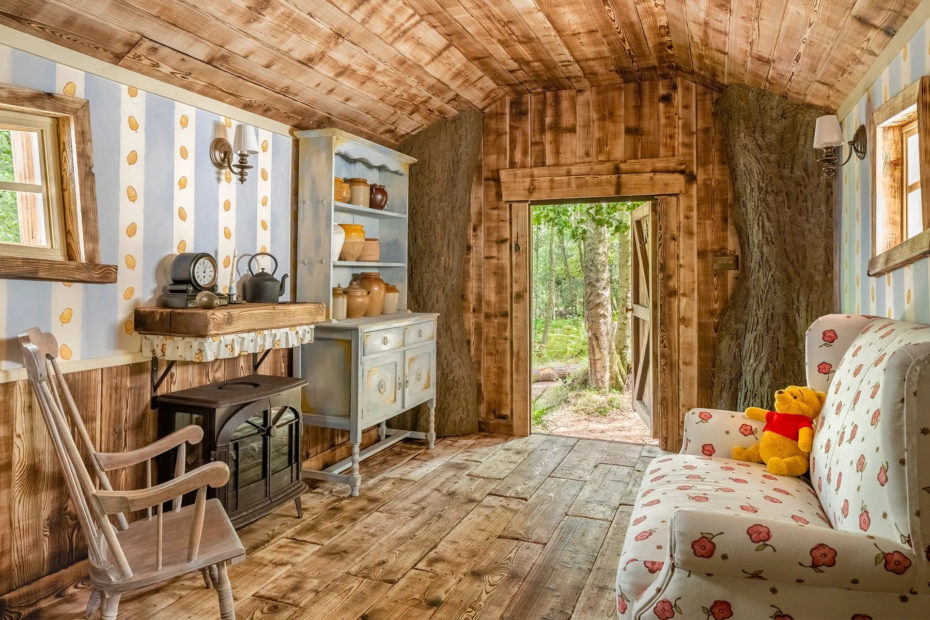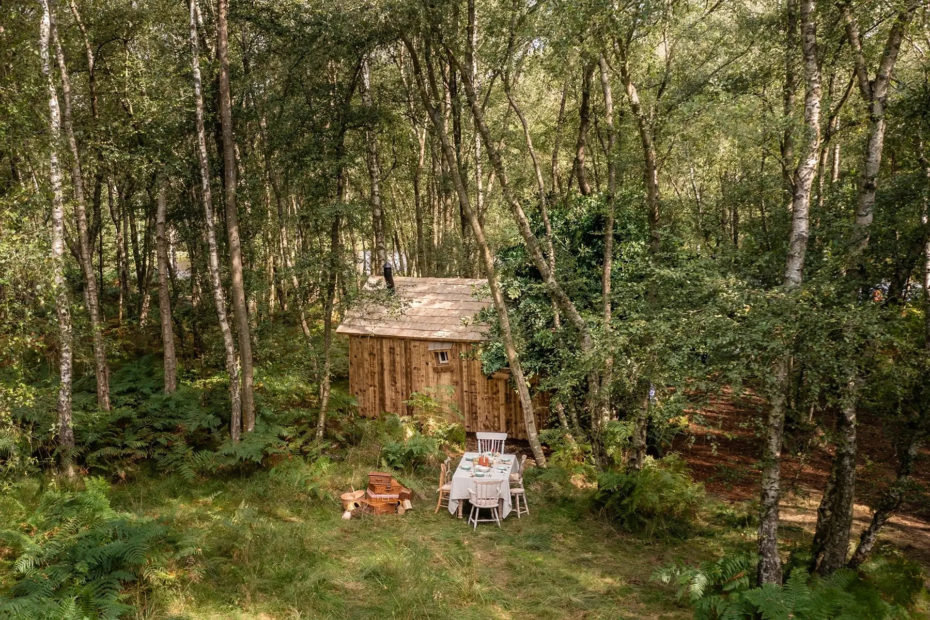 The Bearbnb is situated in Ashdown Forest just south of London, made available to book on Airbnb as part of Disney's 95th Anniversary celebrations of the loveable children's character.
2. A Catalogue of Ready-to-Build "Classical French Mansions" by a Vietnamese Architectural Firm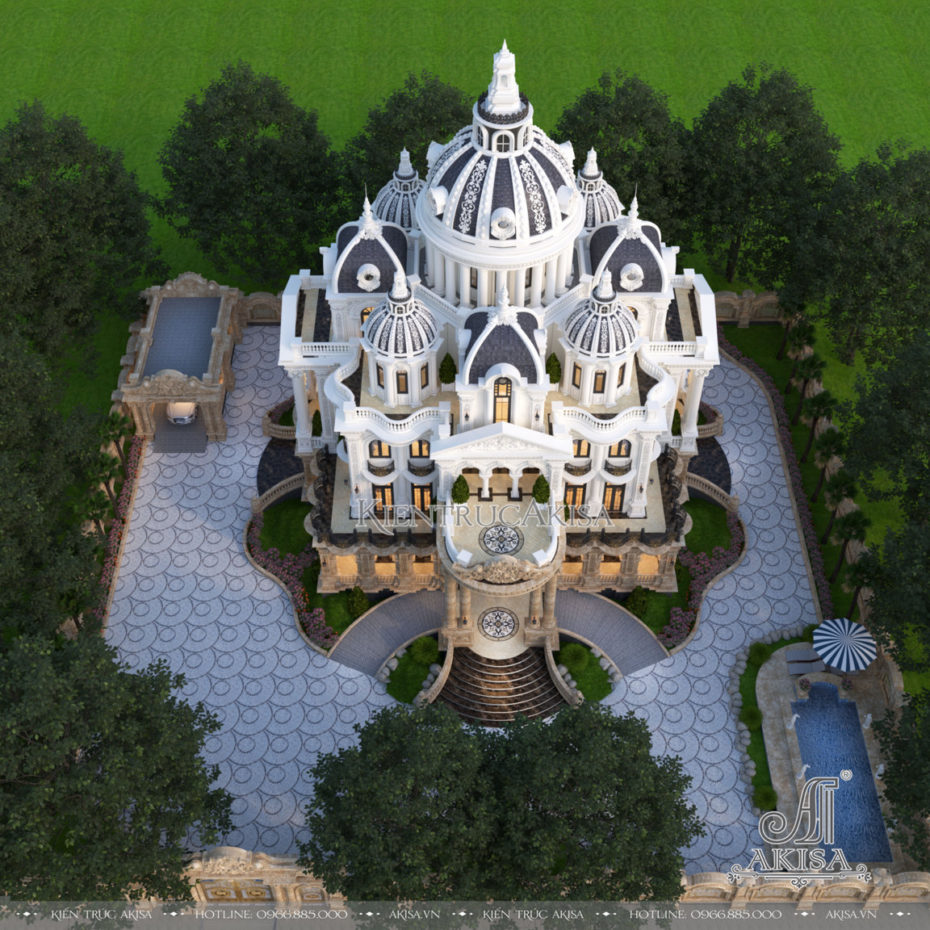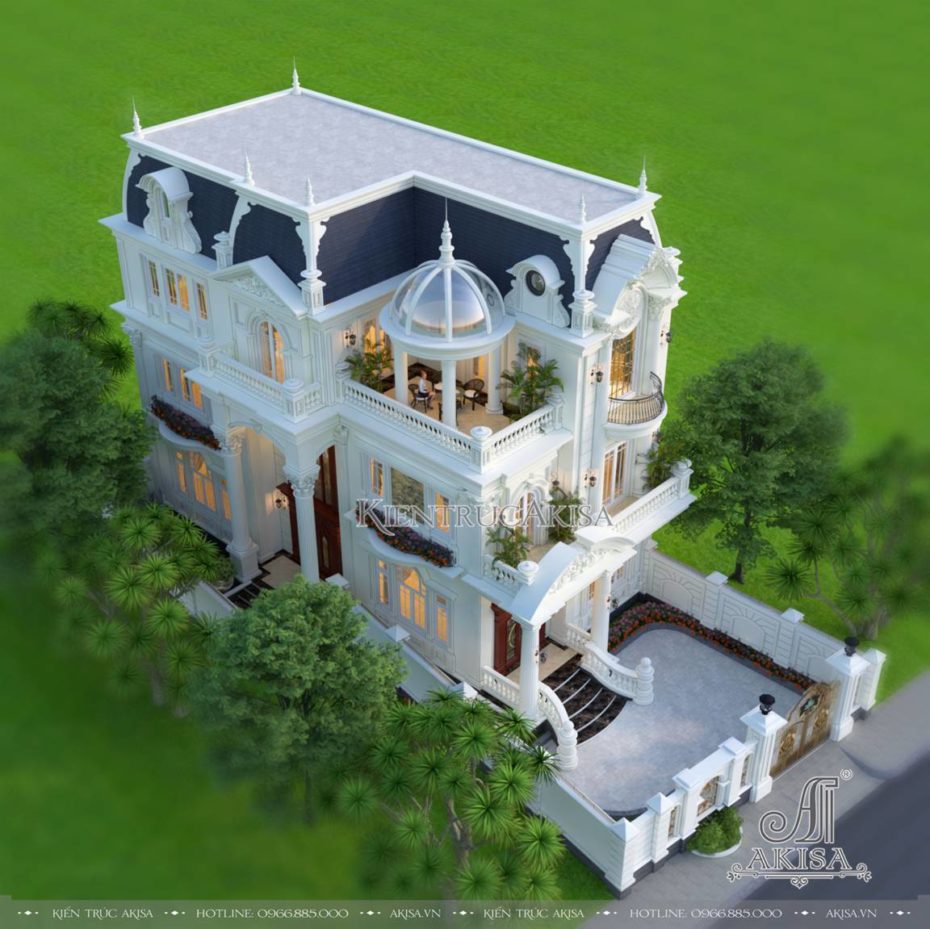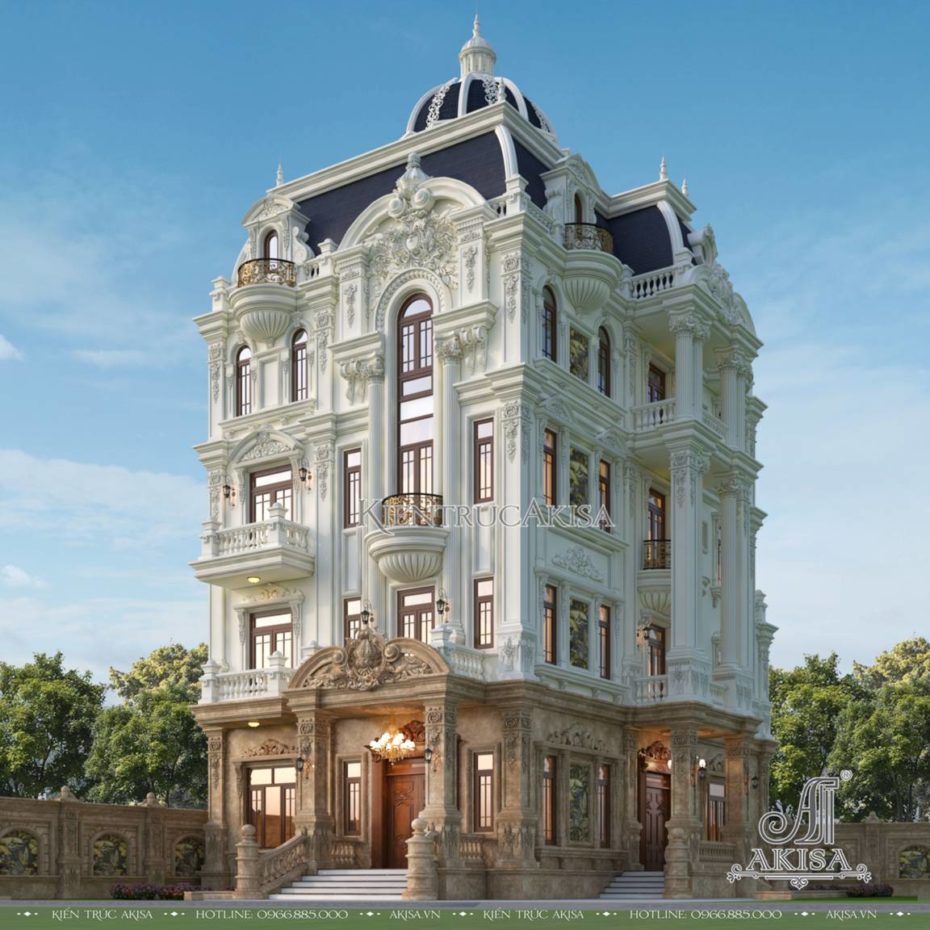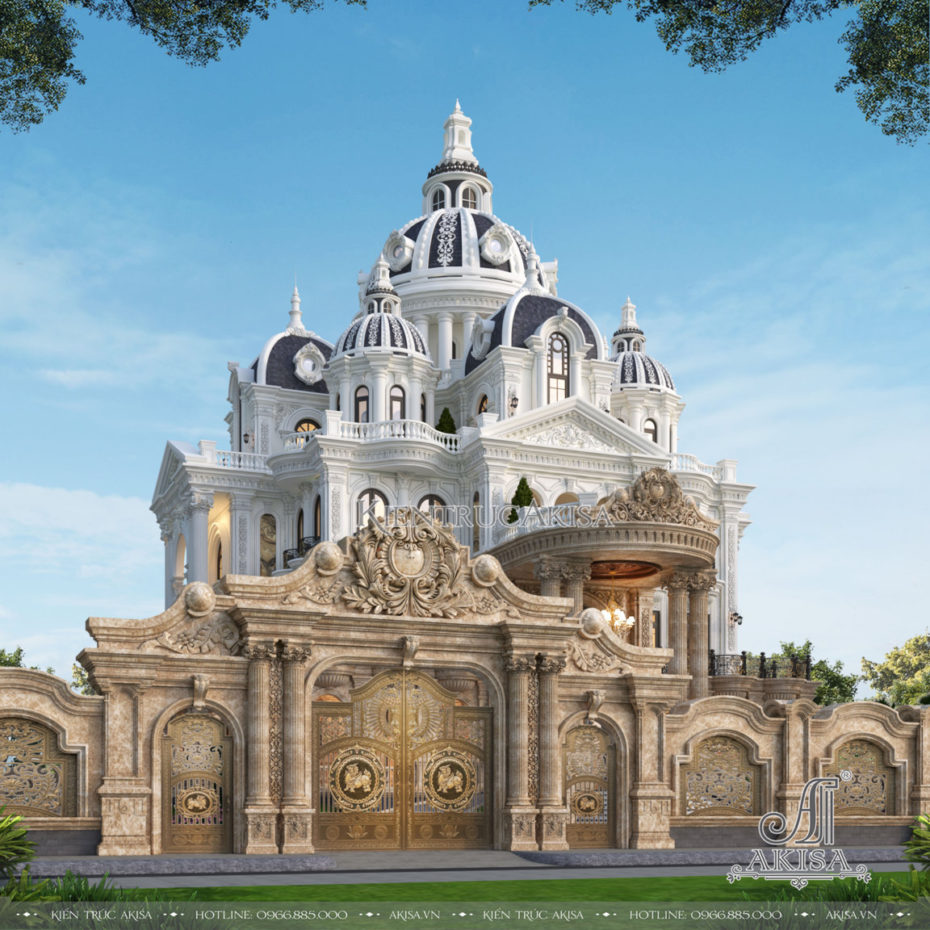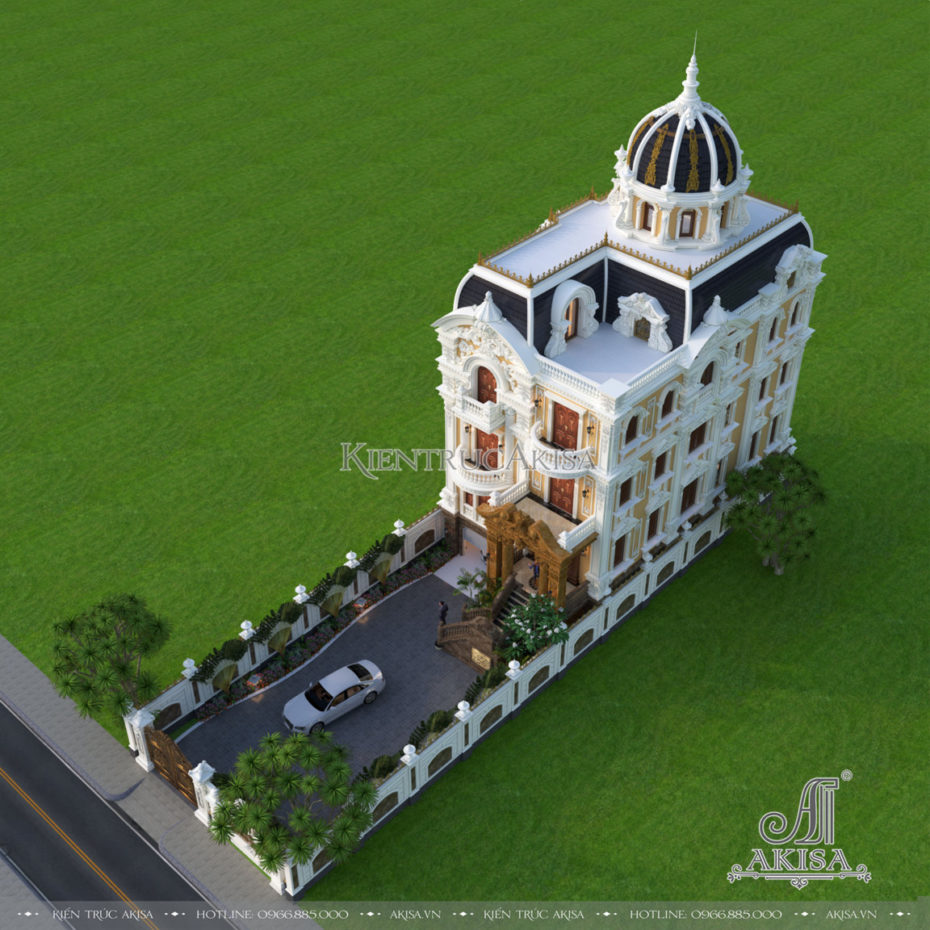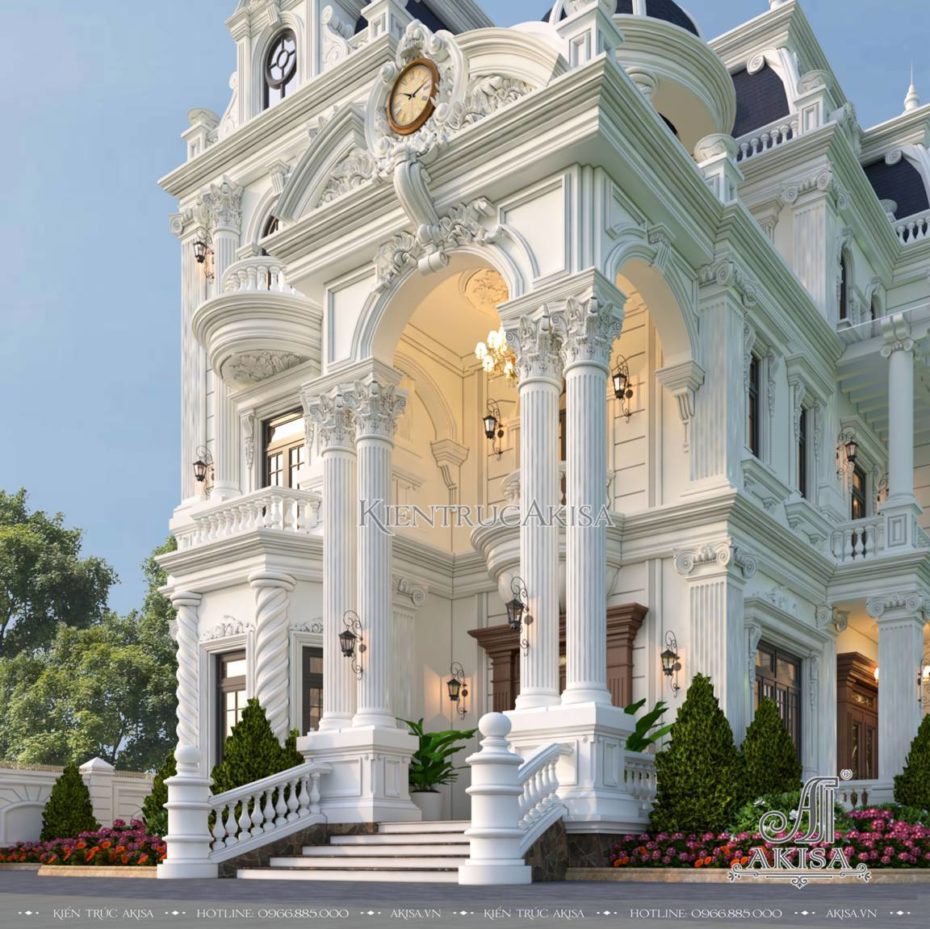 These 3D renderings are so much fun to browse through. Found here.


3. Andy Warhol's Illustrated Cookbook from 1959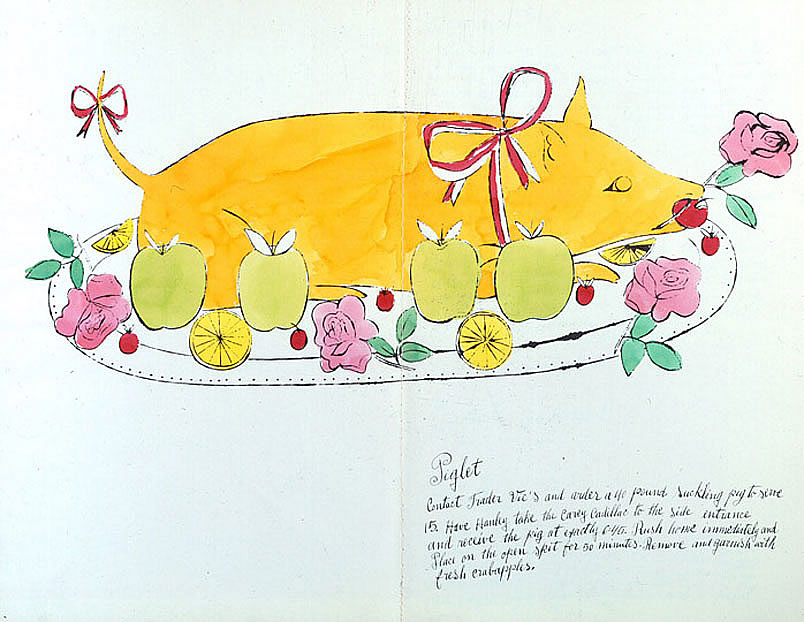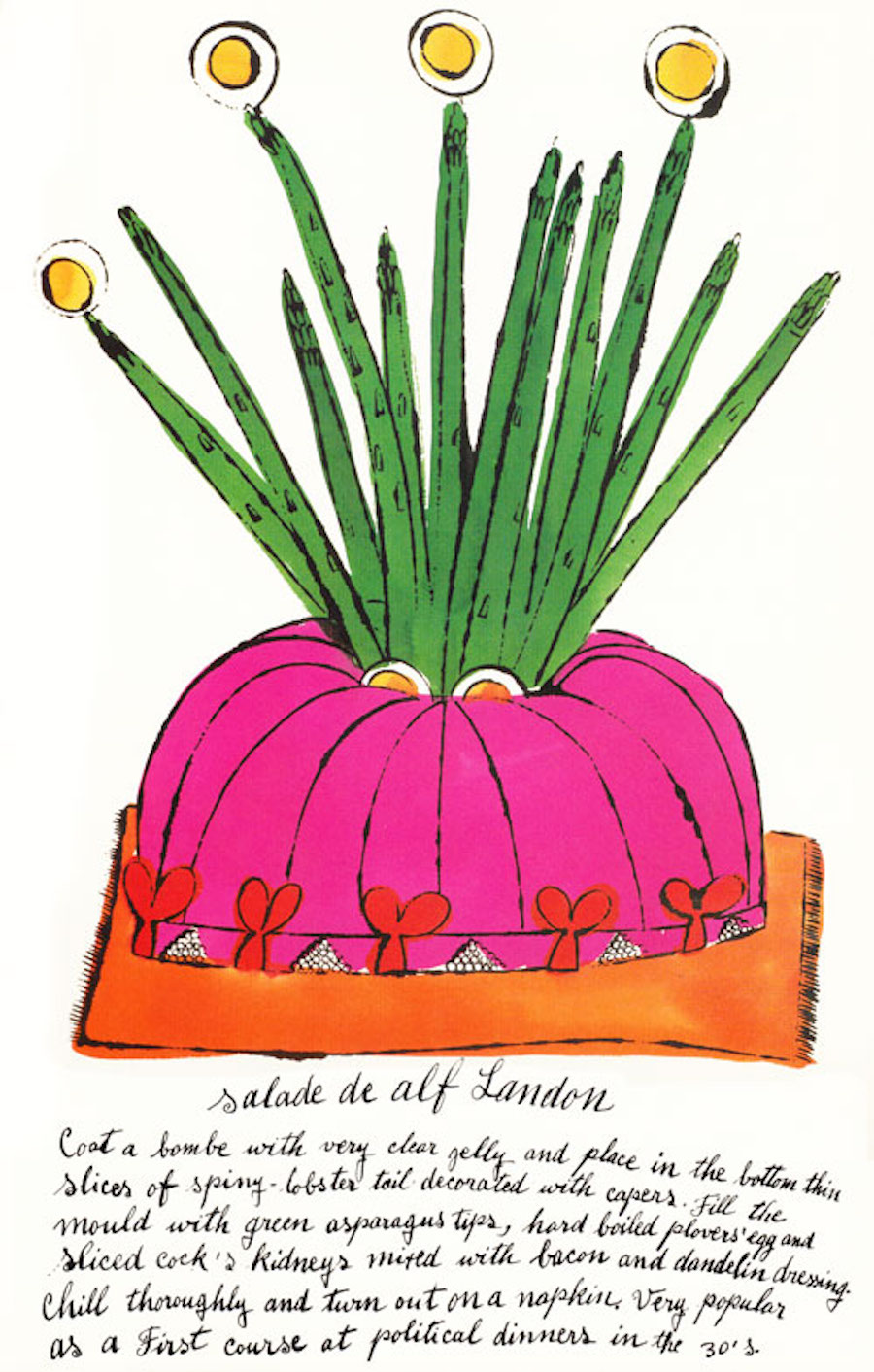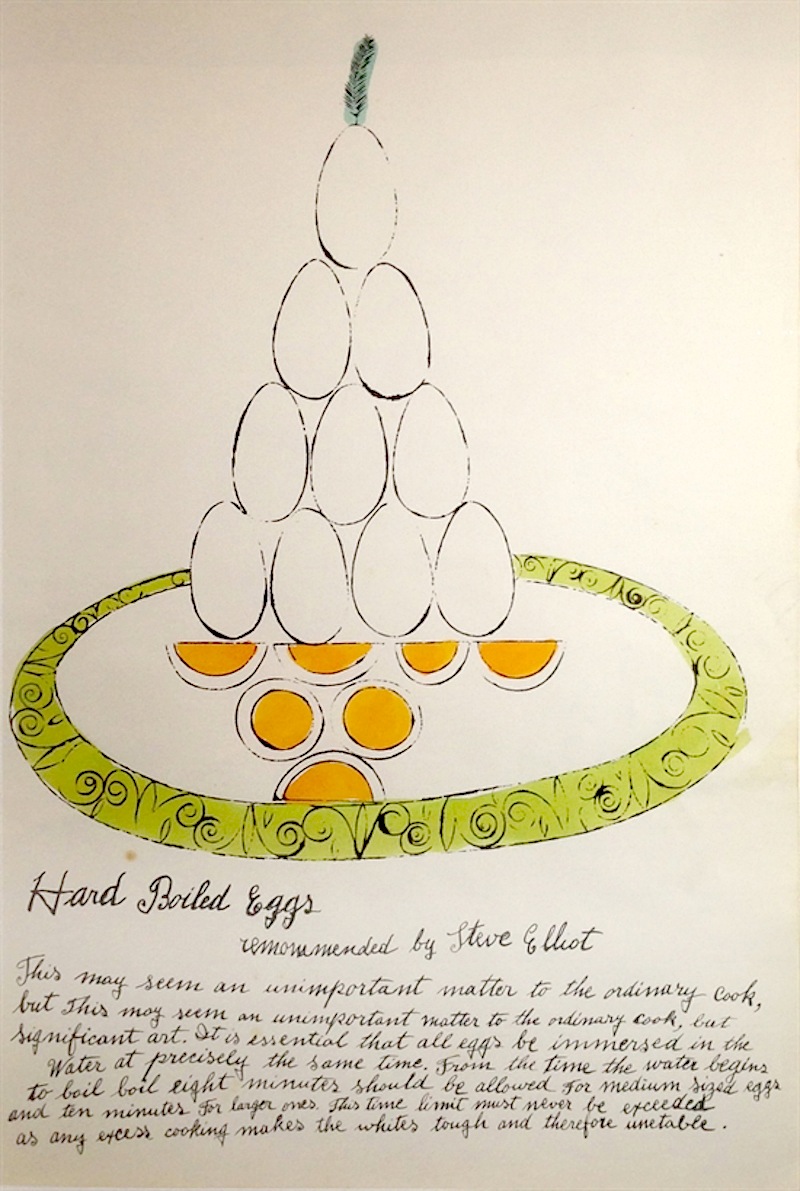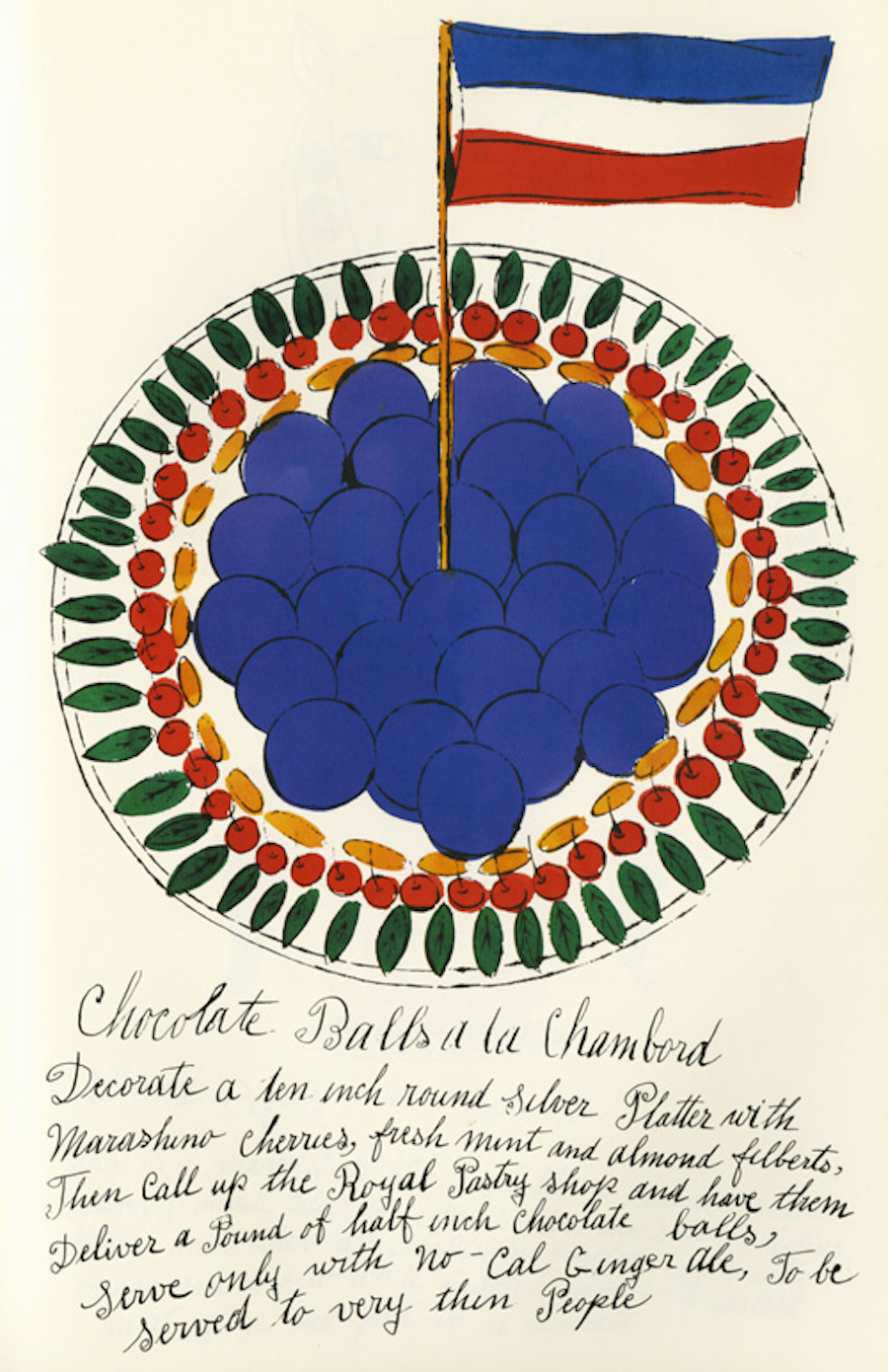 His 1959 cookbook, Wild Raspberries — the title is a play on Ingmar Bergman's Wild Strawberries — displays little interest in its readers' cooking ability… or, for that matter, its authors.
Found on Open Culture.

4. Shuttered Pinball Museum to see hundreds of arcade games auctioned off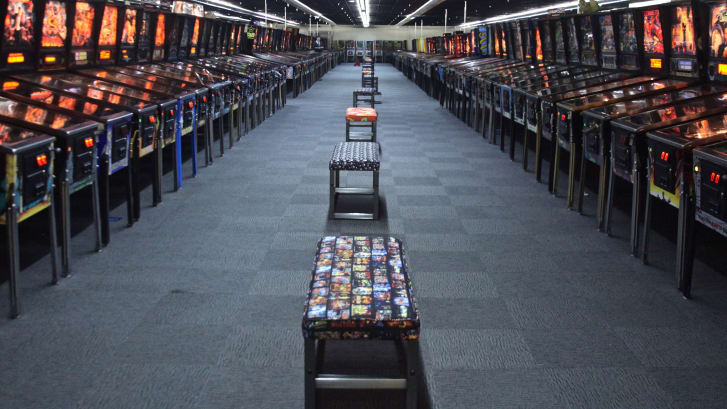 For a few years, the museum was a monument to nostalgia. Weeks' museum was an arcade with so many games that they'd only fit in a windowless warehouse in Banning, California… The Museum of Pinball shuttered for good this month, leaving its illustrious collection of rare or unusual pinball machines and arcade games — around 1,700 machines total, Weeks estimates — to be auctioned off. More than 750 of them have already been sold — the rest will be available at a weekend-long auction later this month, takING place virtually from September 24 to 26 through Captain's Auction Warehouse.
Found on CNN.
5. Vending Machine Craze (1964)

6. A 39-foot-long violin sailing down the Venice Canals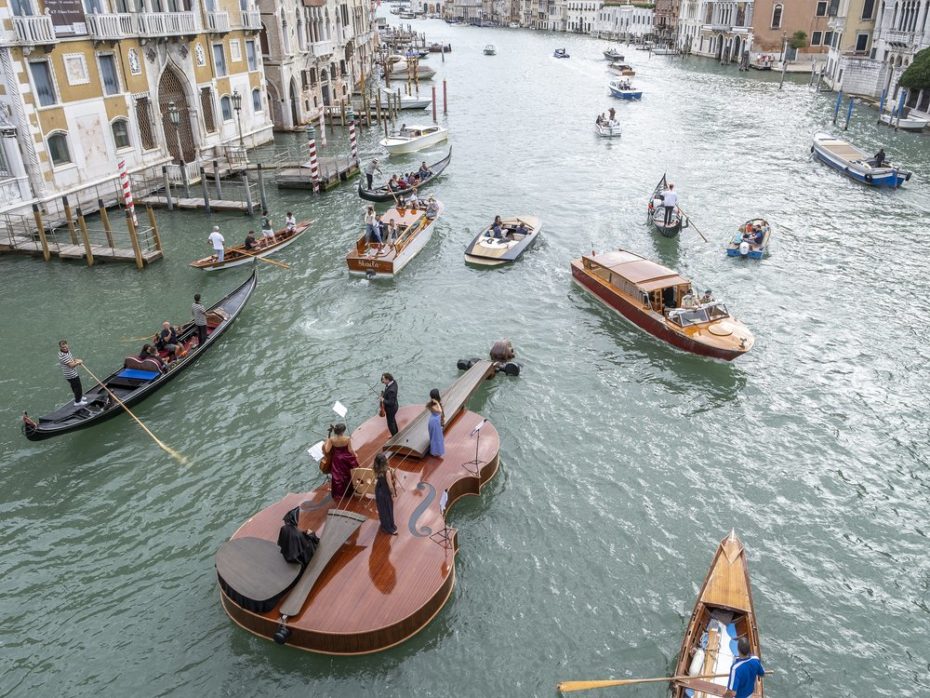 Local artist Livio De Marchi views the wooden replica as a symbol of the Italian city's rebirth following Covid-19. Found on The Smithsonian.
7. The Bathroom in Dietel Palace, Sosnowiec, Poland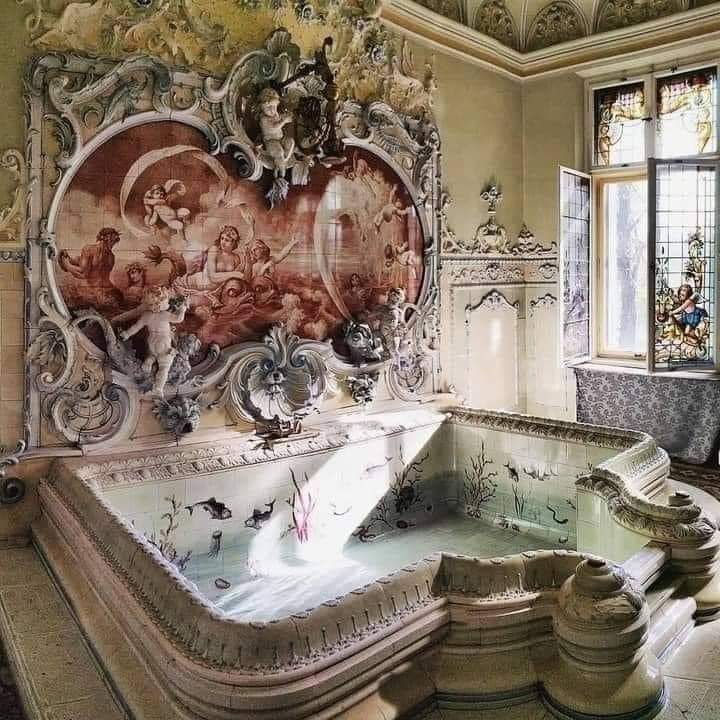 Completed in 1900 Heinrich Dietel, it functioned as his personal home until 1945 when it was taken over by the Soviets as a base. Much of it was damaged or destroyed during this period. After the war it became a music school, and now it is a visitor attraction.
Found on Lowlife History
8. The Temple of Adonis (Qalaat Faqra) in Lebanon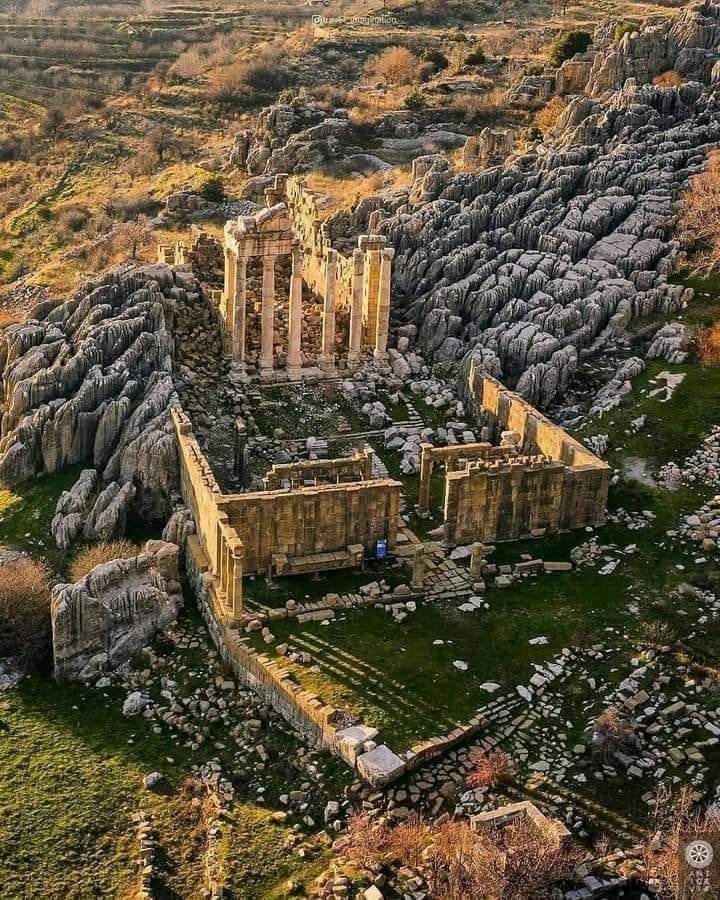 Dates from the 3rd century AD.  Its facade has six Corinthian columns and the sanctuary is partially built into the rocks. It was destroyed during the civil war (1975-1990) and some of its stones were stolen. The ruins are not far from the modern ski resort of Mzaar Kfardebian, about an hour from Beirut.
Found on Twitter/ Archaeo Histories.

9. A manually operated traffic signal tower from the early 20th century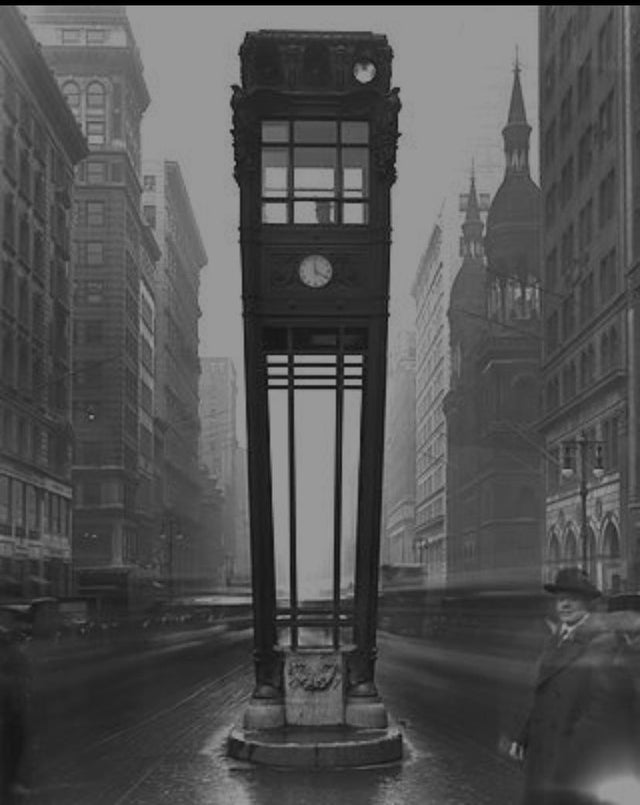 If you look closely, you can see the operator on the top level of the tower. Found on Reddit.
10. Dinner at Maxim's in Paris circa 1907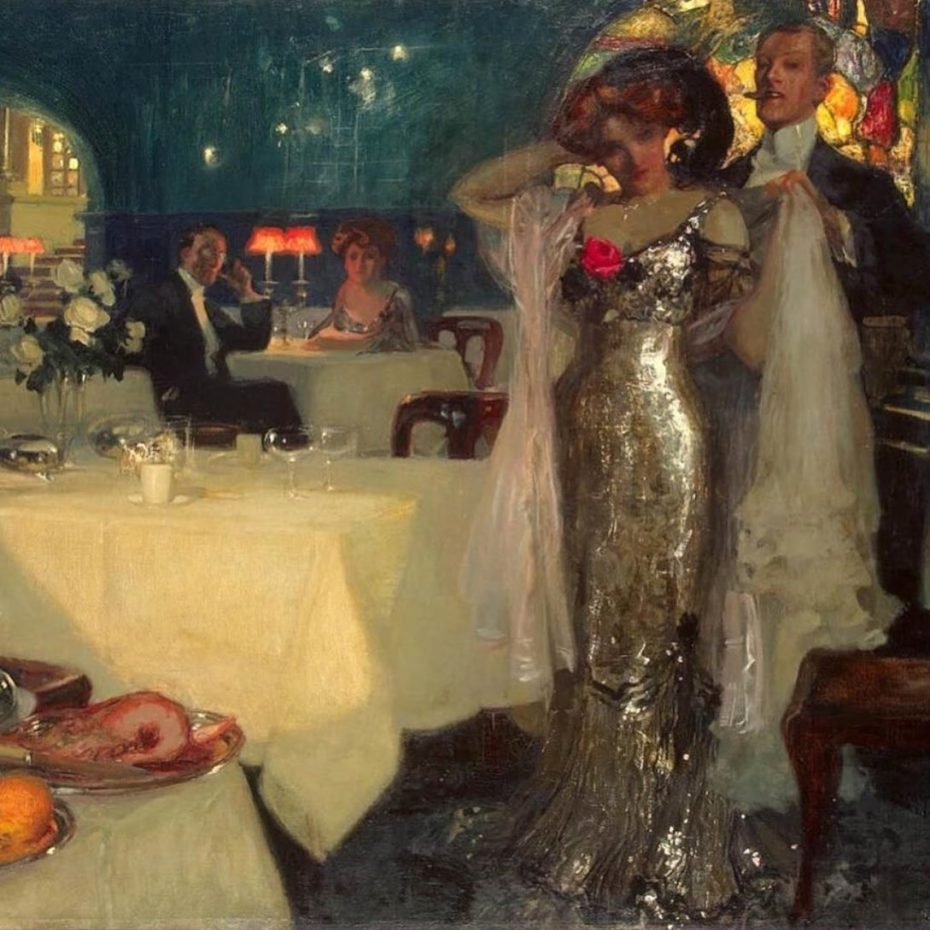 "In the Restaurant", oil on canvas, c.1907, by artist: Charles C.J. Hoffbauer, (Parisian born/American citizen, 1875-1957). This lovely painting depicts a high society Parisian couple who have finished dining, and are leaving the World famous Maxim's Restaurant, located in Paris, France. This painting is located at the State Hermitage Museum in St. Petersburg, Russia.
Found on The Gilded Age Society
11. The Duchess of Devonshire's Costume Ball 1897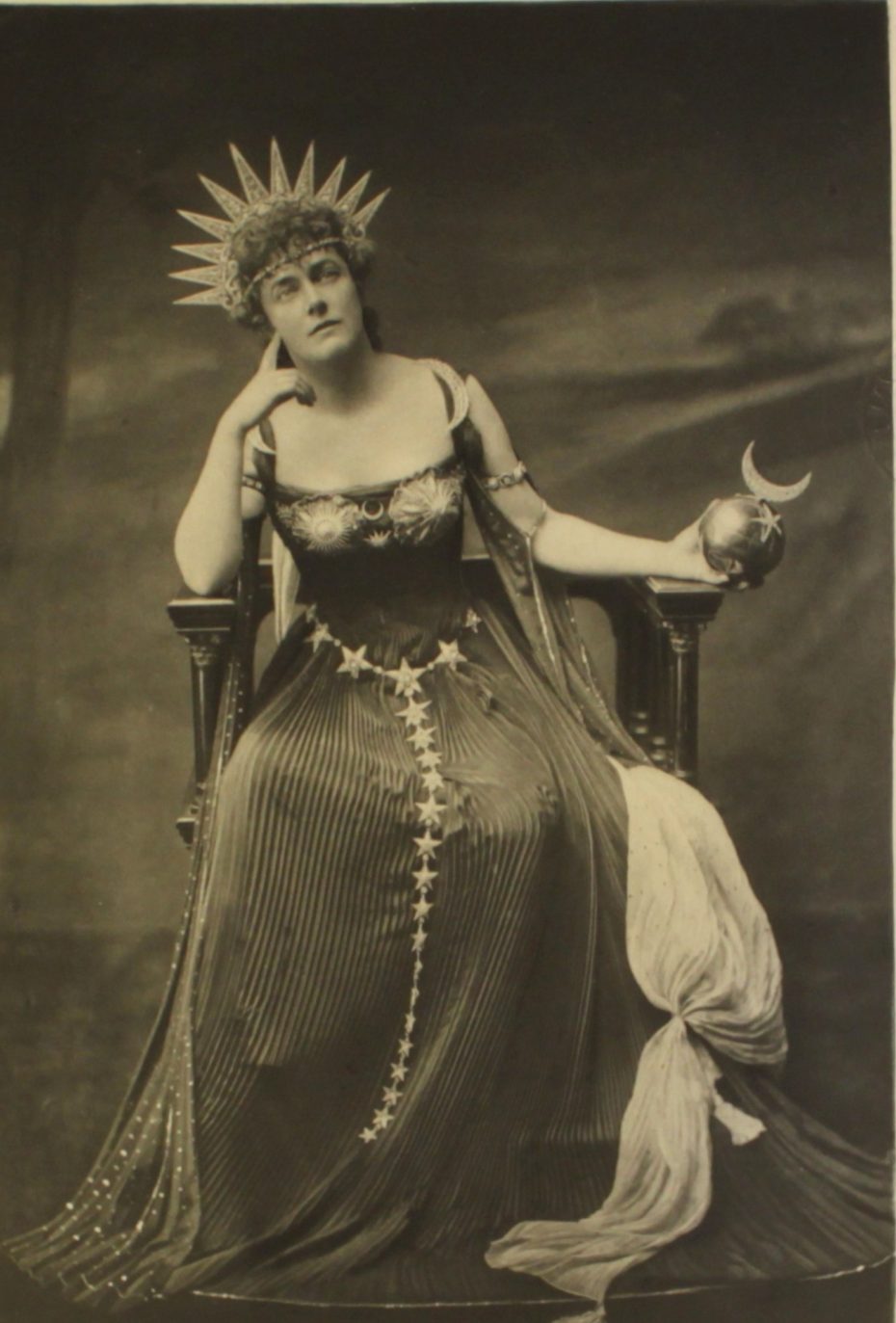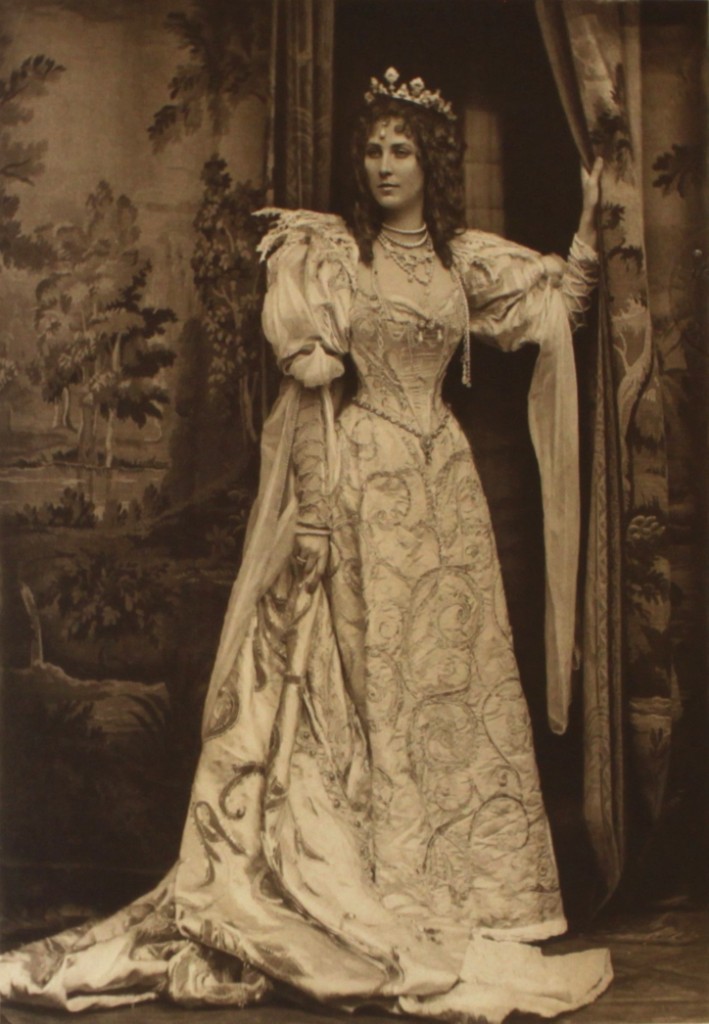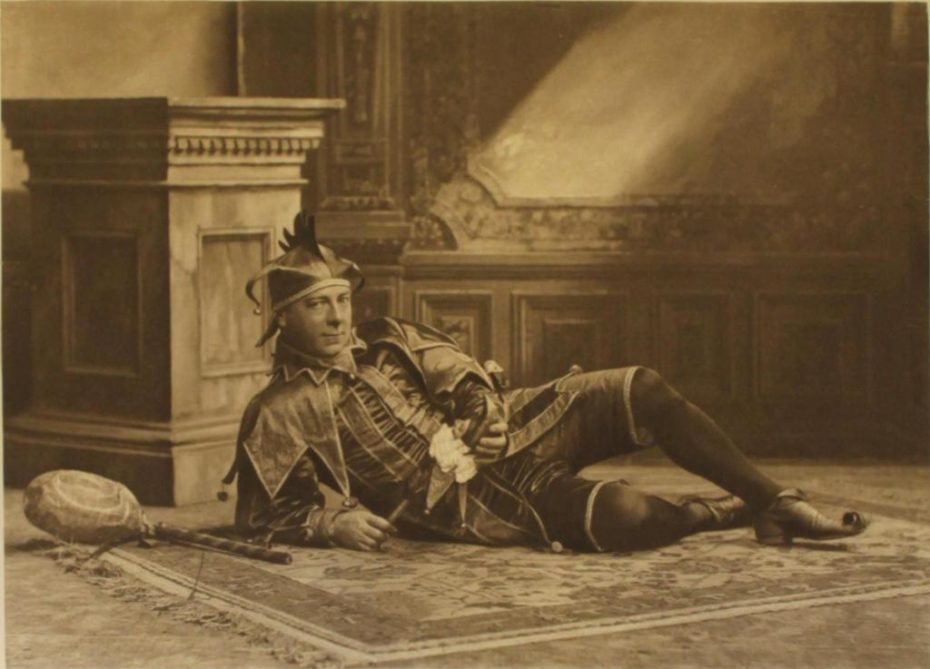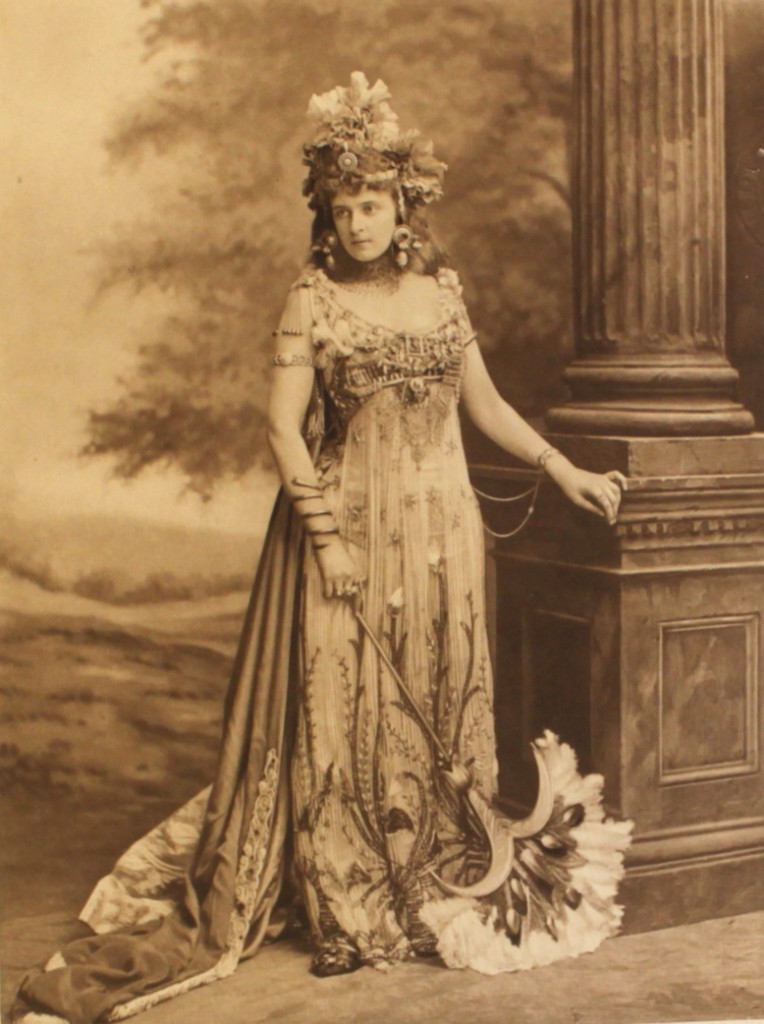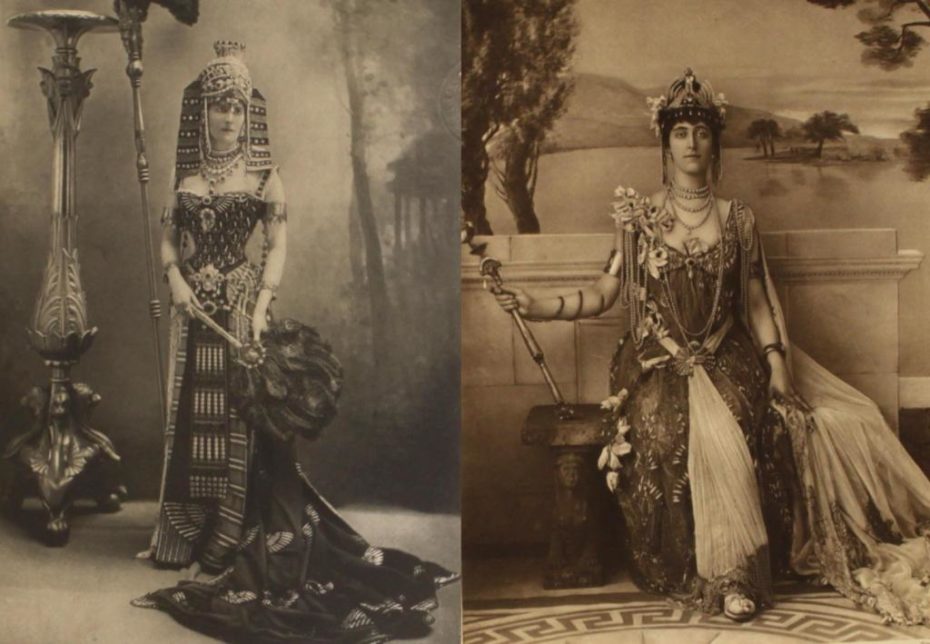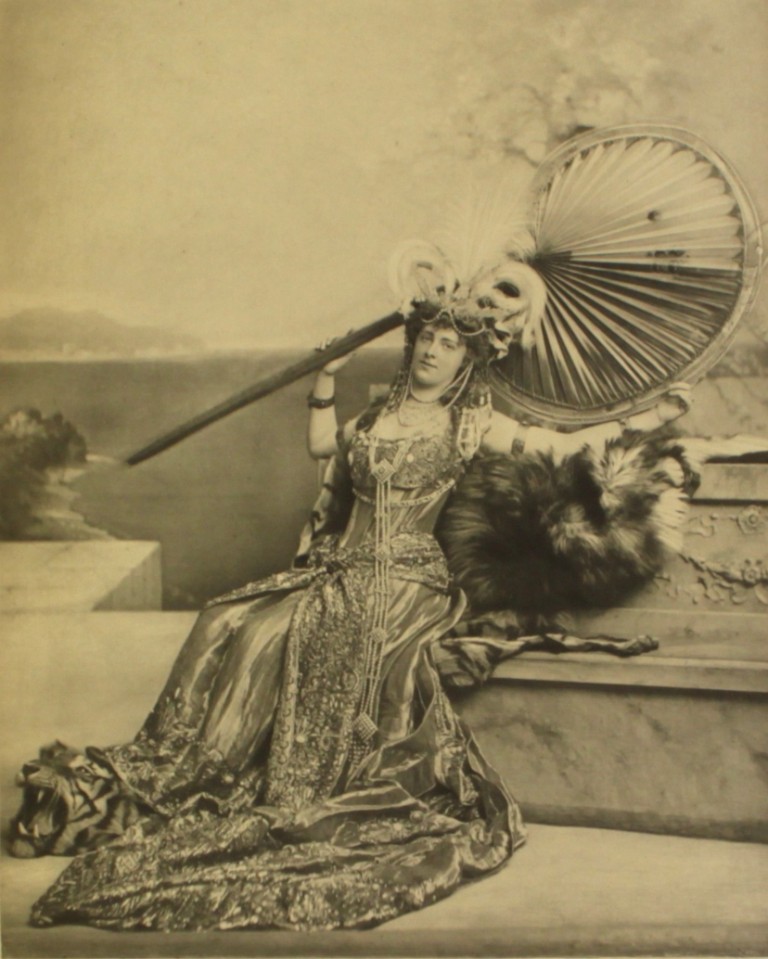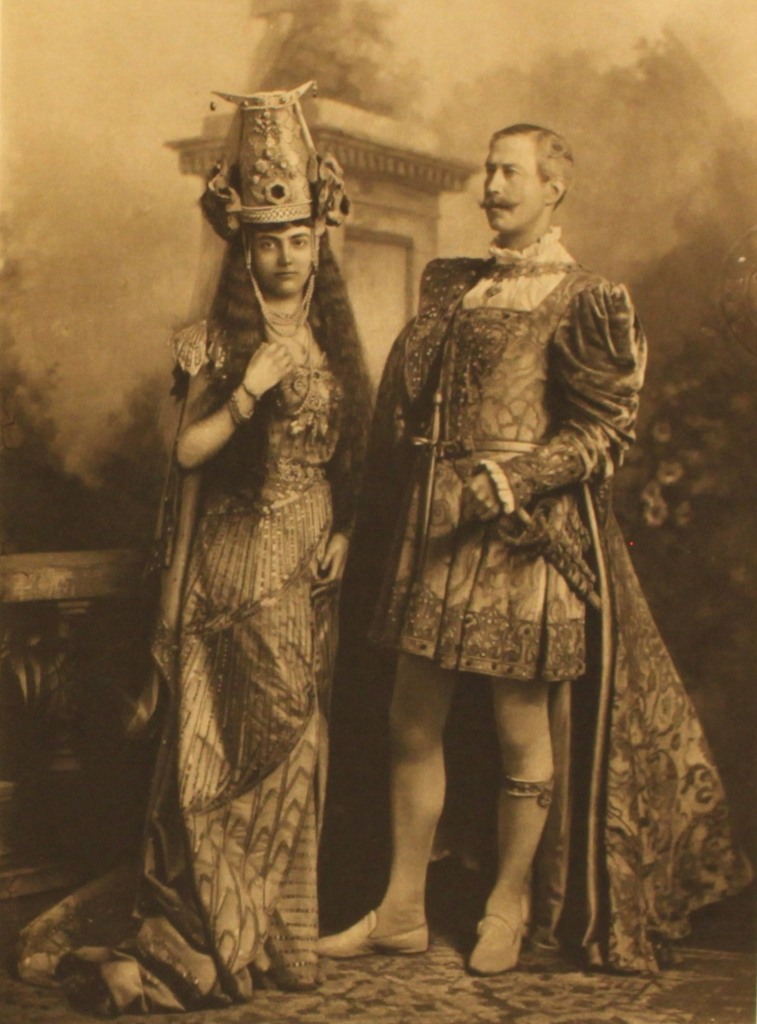 "We're in a tent in the grounds of Devonshire House on July 2nd 1897. The photographer James Lauder of the Lafayette Company and his assistants are going to perform the considerable feat of taking photographs of 200 guests in sumptuous costumes in front of different backdrops over the evening. We're going to see costumes from history, literature, art and mythology. The occasion is the social event of the year, the Duchess of Devonshire's Diamond Jubilee Costume Ball."
Found on the Royal Borough of Kensington Chelsea Library Time Machine.
12. Circassian Beauty in the American Sideshow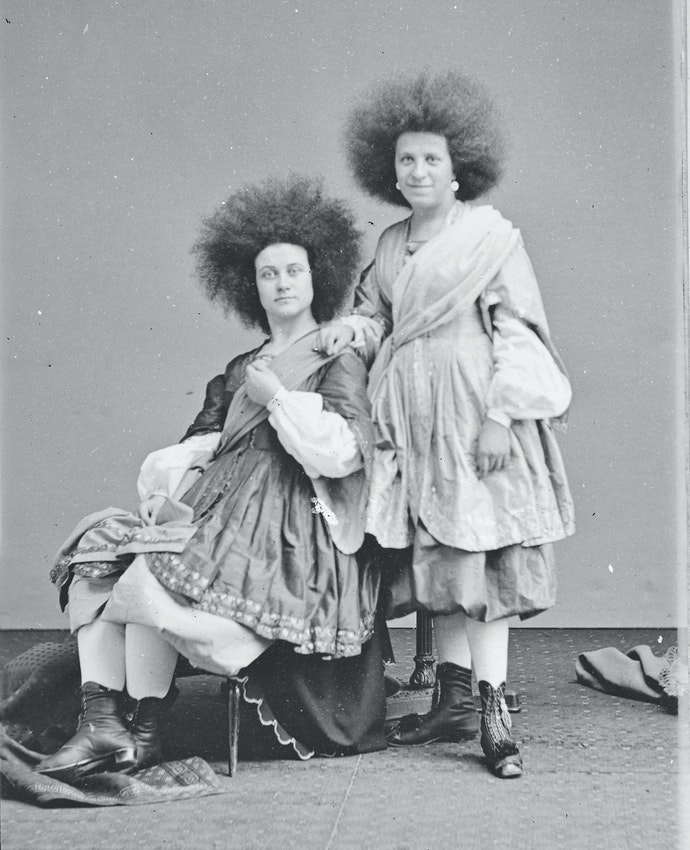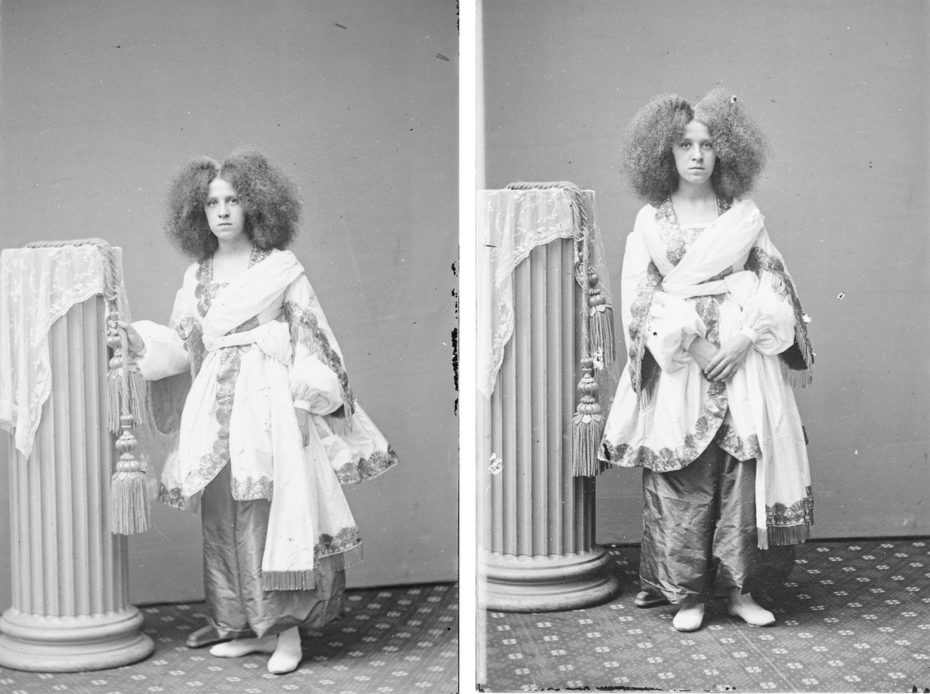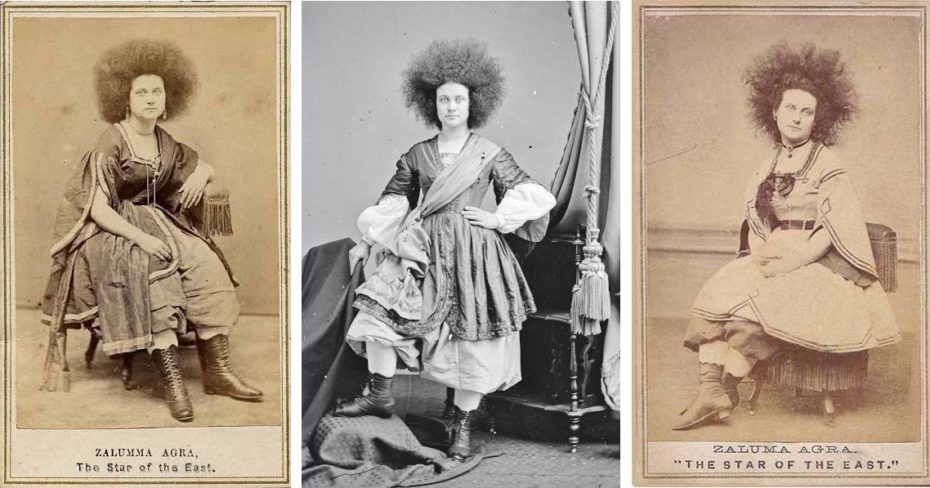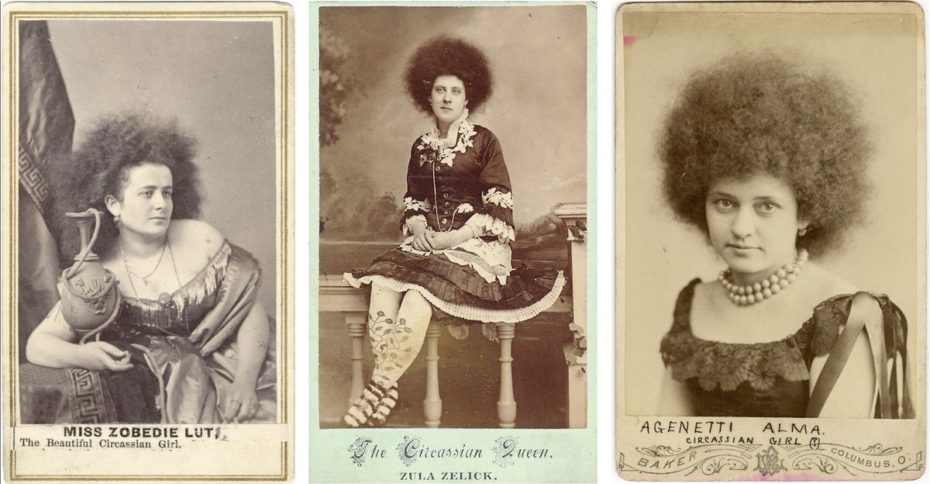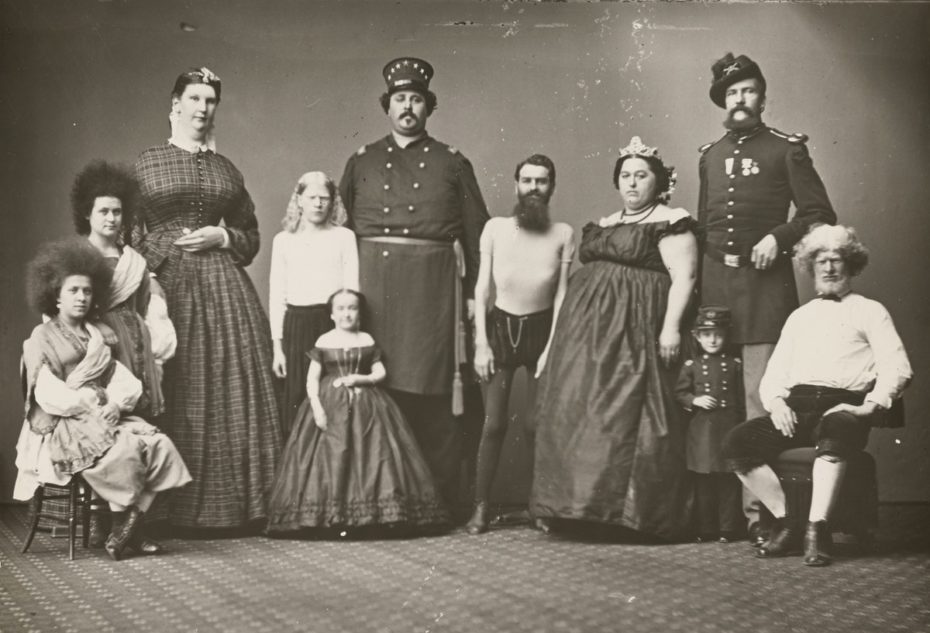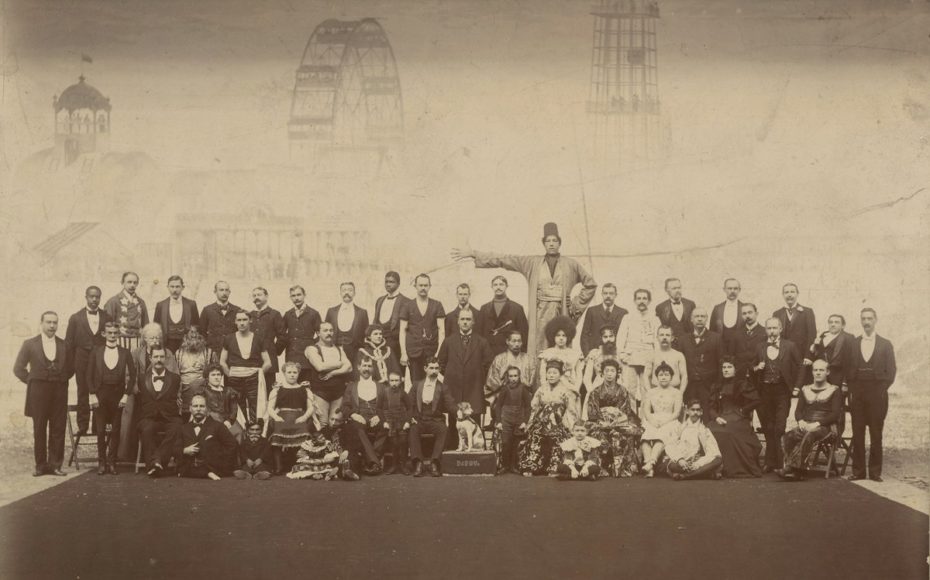 Among the "human curiosities" in P. T. Barnum's American Museum was a supposed escapee from an Ottoman harem, a figure marketed as both the pinnacle of white beauty and an exoticised other. Betsy Golden Kellem investigates the complex of racial and cultural stereotypes that made the Circassian beauty such a sideshow spectacle.
Full fascinating article found on the Public Domain Review.

13. This Awful 70s Child's Dolly