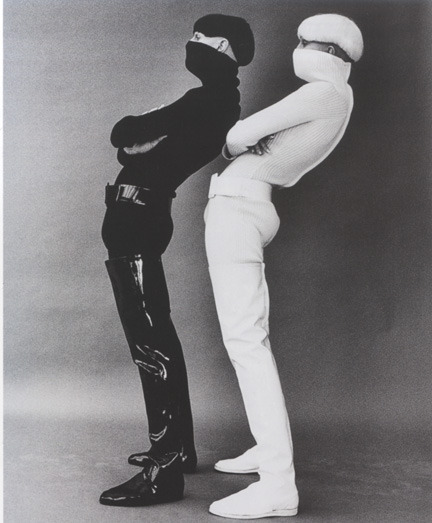 From Harry Styles to Diane Keaton, household names of every generation continue to embrace and explore fashion that goes beyond the traditional gender binary. And as brands take note of an increasingly mainstream social shift, from luxury to fast fashion, the 2020s are on well course to being remembered as the decade that unisex fashion officially peaked. But the history of unisex clothing design dates back quite a few decades, pioneered particularly by designer Rudi Gernreich in the 1960s. A Jewish refugee who fled Austria to escape the Nazis, Gernreich rose to become one of the most influential avant-garde designers of his day. His innovations went beyond designing clothes that didn't fit gendered stereotypes; Gernreich was also one of the first to use unconventional materials like plastic and vinyl, and produced what is considered the first fashion film. Arguably, he gets credit for inventing the thong too. So if you really want to know your fashion history, you definitely want to know about Rudi…
Gerneich learnt about garment construction at his aunt and uncle's Vienna dress shop, but his deep understanding of the human form came from an unexpected source. After emigrating to the U.S. at age 16, his first job was preparing bodies for autopsy in Los Angeles. He went on to study fashion at Los Angeles City College and the Los Angeles Art Centre. He briefly served as a Hollywood costume designer before deciding to strike out on his own. His life, as you can already tell, took unexpected turns. When he worked as both a designer and dancer for Lester Horton's modern dance company, Gerneich used the flowing movement of dance to experiment with fashion, creating a "duotard" meant to be worn by two dancers.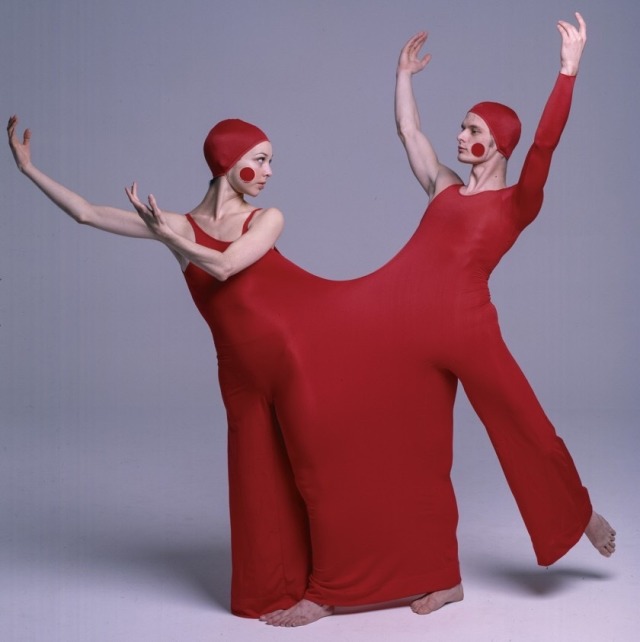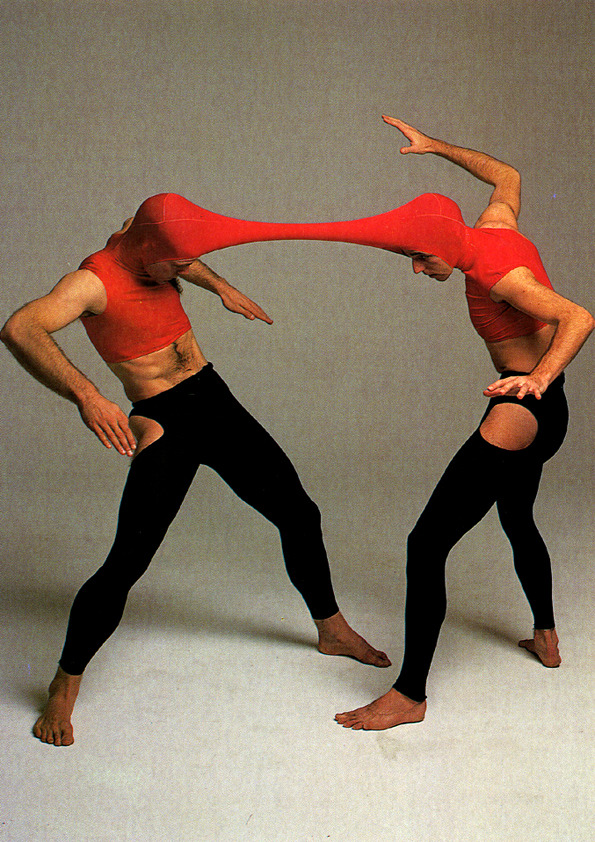 He began producing his own garments in the 1950s, yearning to create a unique style that was a departure from the Paris fashion houses that dictated the latest style trends. He embraced knitwear and the emerging American sportswear market. He also wanted to push back on high fashion that was unaffordable and made the unprecedented decision in 1966 to sell his adventurous and unconventional garments at the Montgomery Ward chain store (a now-defunct mail-order business leading department store chain for the everyman).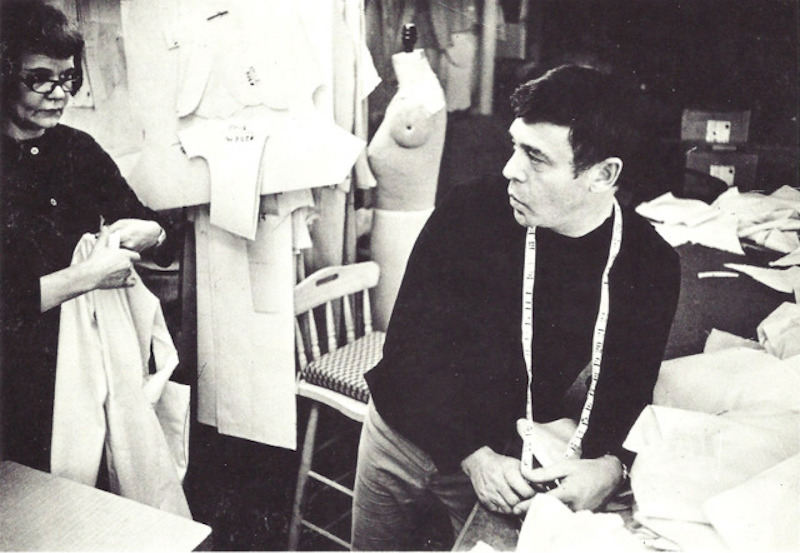 After escaping the Nazis with his family as a 16 year-old teenager, Rudi still harboured traumatic memories of living under the dangerous regime. As part of its social and health regulations, the Third Reich had among many things, banned nudity, and Gernreich dedicated much of his work to destigmatizing the shame often associated with the body. His designs followed the natural female form and encouraged sexual freedom.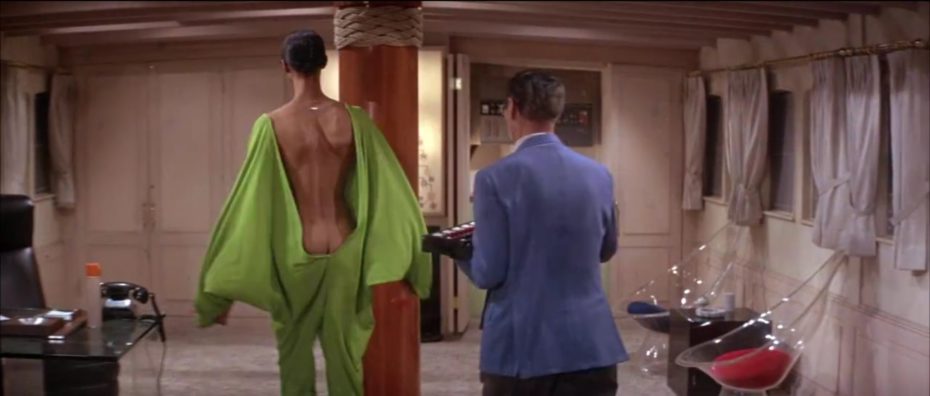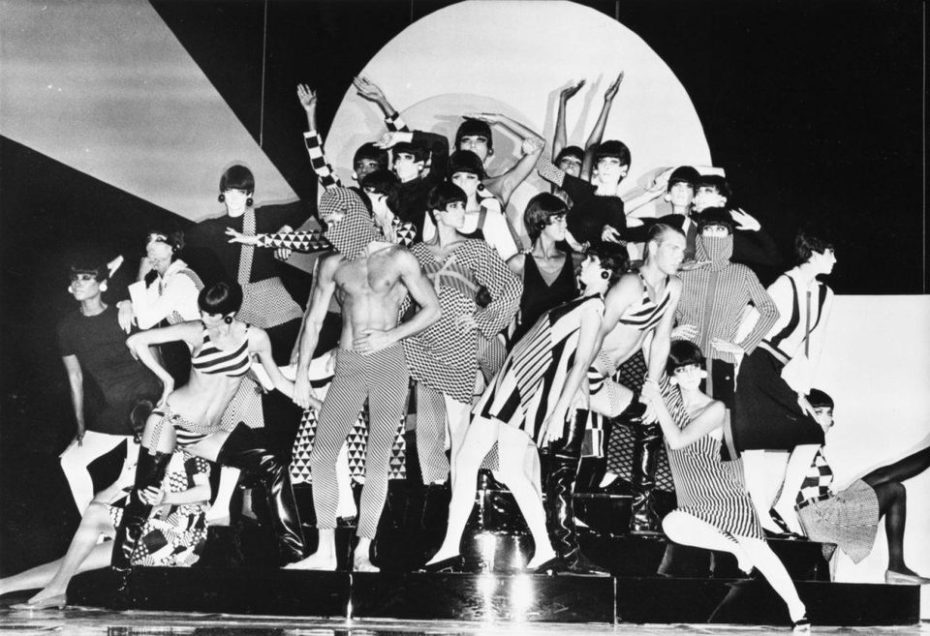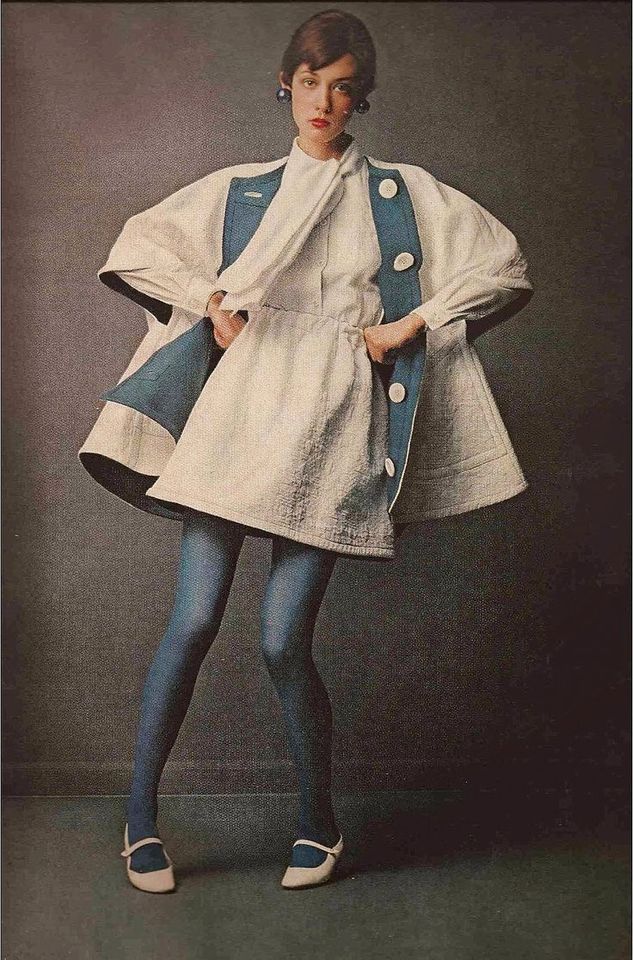 He created menswear-influenced underwear for women and preferred to show off his designs without bras, leading him to design the "No Bra" in 1964. Using sheer fabric and constructed with no underwires or lining, this brassiere was made to be as non-confining as possible and was a dramatic shift from the bullet-shaped bras of the 1950s, foreshadowing the more relaxed underwear trends to come.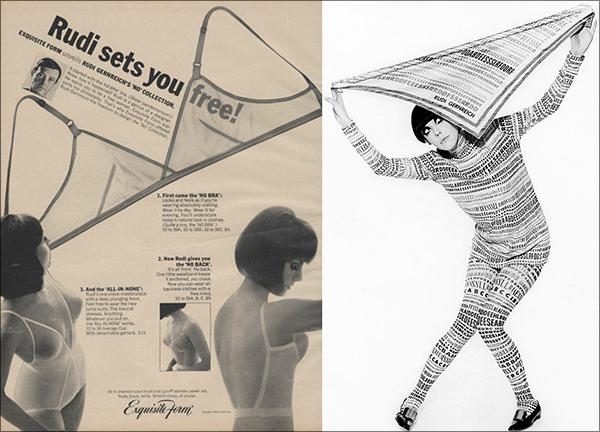 As Gernreich once said, "People will try to say that I want to make women look masculine. To me, the only respect you can give to a woman is to make her a human being. A totally emancipated woman who is totally free."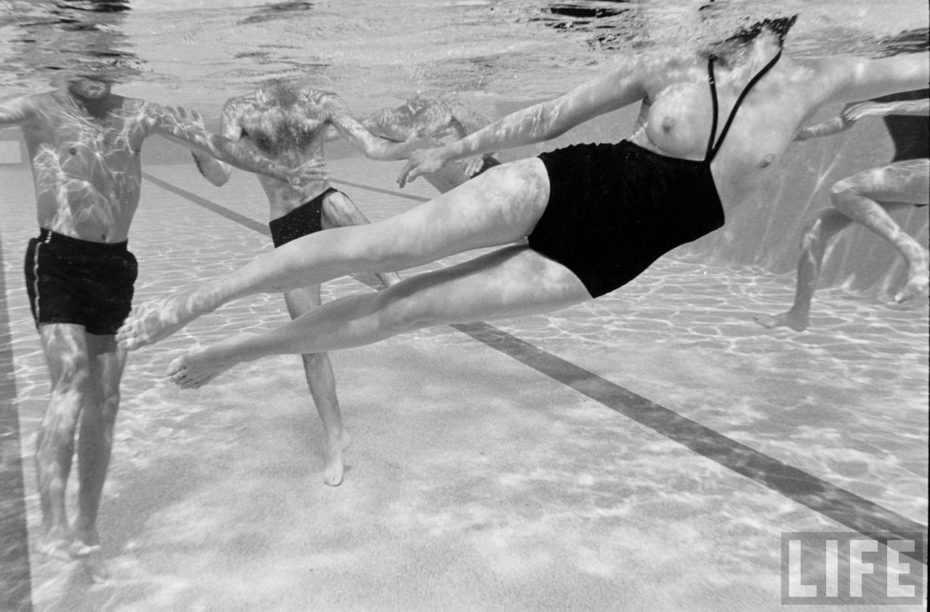 He went even farther with his most famous design, the "Monokini," the first topless swimsuit. The Monokini generated much controversy when it was worn by his muse, famed model and actress, Peggy Moffit, who frequently collaborated with Gernreich. This was a time when the pope had banned Catholics from wearing bikinis. At least two American women were arrested for sporting them and Moffit even received death threats.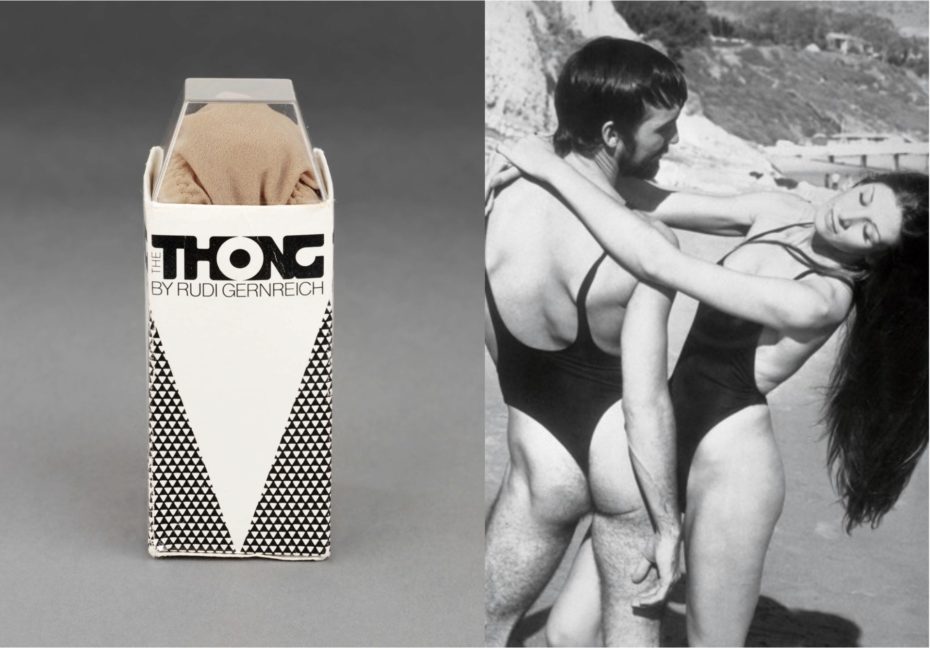 In 1974, when Los Angeles banned nude beaches, he made the first thong bathing suit, for women and men, that exposed the buttocks. These designs were more political statements than commercial items however; he later even thought of a "pubikini," which had space in the front to show off pubic hair that was appropriately dyed and shaped. Still, some of the most copied swimwear designs of today originated in Gernreich's design studio.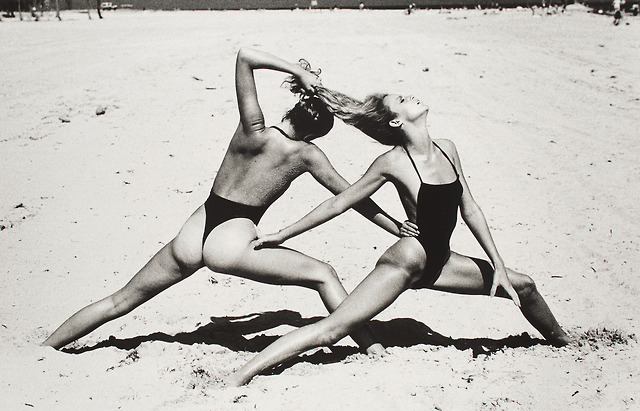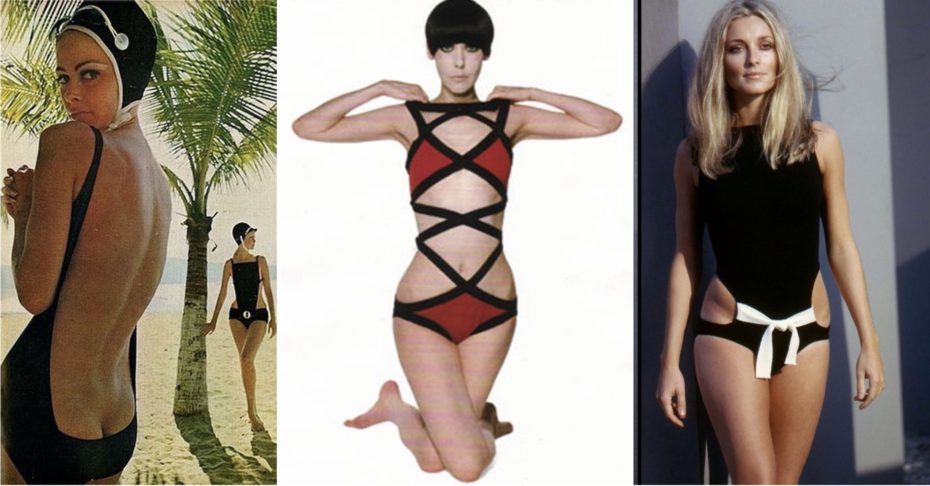 As he told pioneering feminist Gloria Steinem in a 1965 interview, "a designer stands or falls on the totality of each year's collection, not just one item. At the moment, this topless business has done nothing but take away from my work, but in the end, I'm sure having my name known internationally will be a help. But that isn't why I'd do it again. I'd do it again because I think the topless, by overstating and exaggerating a new freedom of the body, will make the moderate, right degree of freedom more acceptable."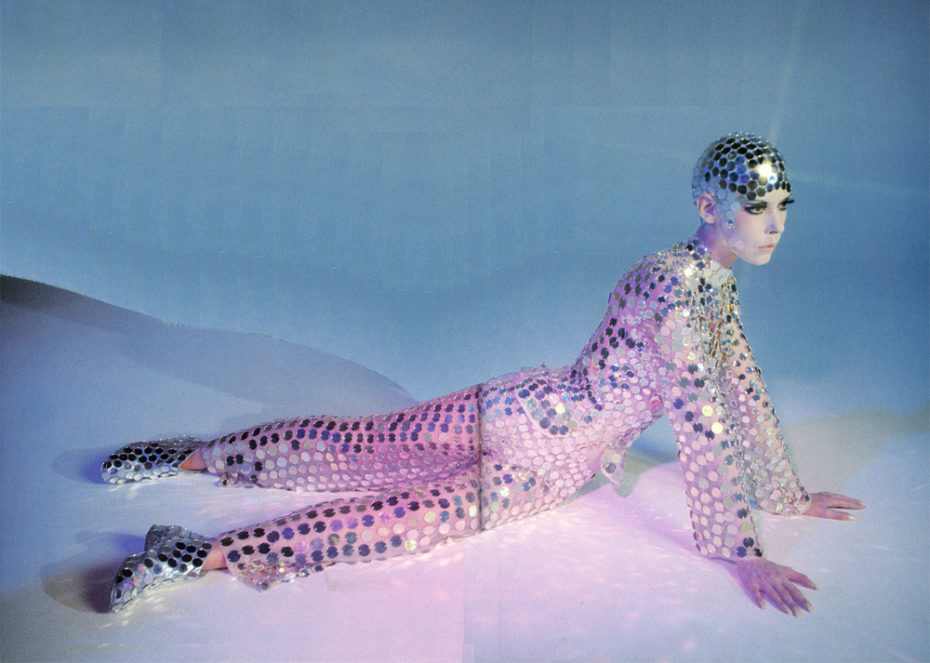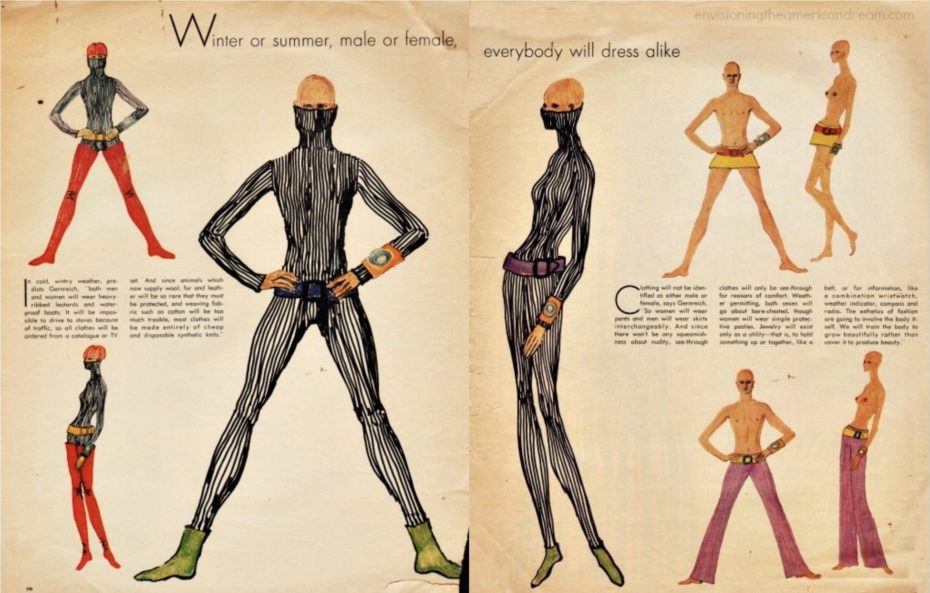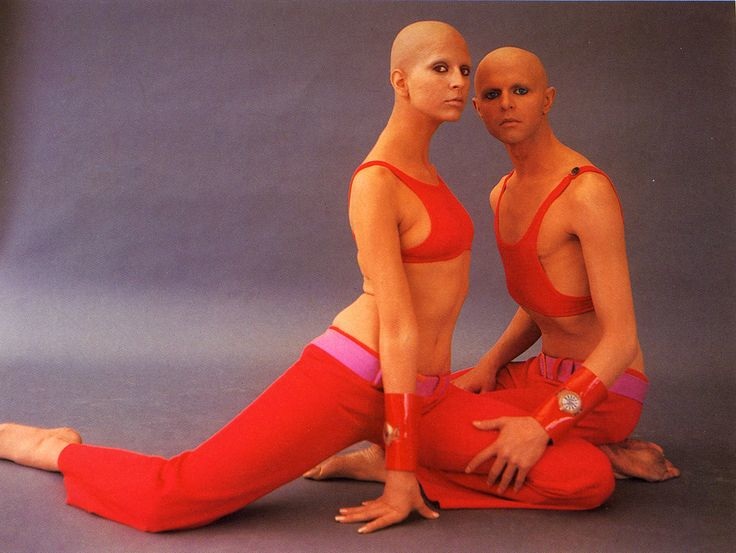 Gernreich's dream of genderless clothing was most evident when he was envisioning the outfits of the future. In 1970, when editors at Life magazine asked him to explore what people would be wearing in years to come, he produced a line of minimalist, unisex looks. Despite his penchant for the eccentric, Gernreich was in fact basing his design philosophy on comfort and a "utility principle." As he said in 1971, "Fashion, as we know it, is dead. In the new environment of the future, people will accept their bodies. Clothes will be utilitarian, organic, and minimal. It will free us to think of more important things."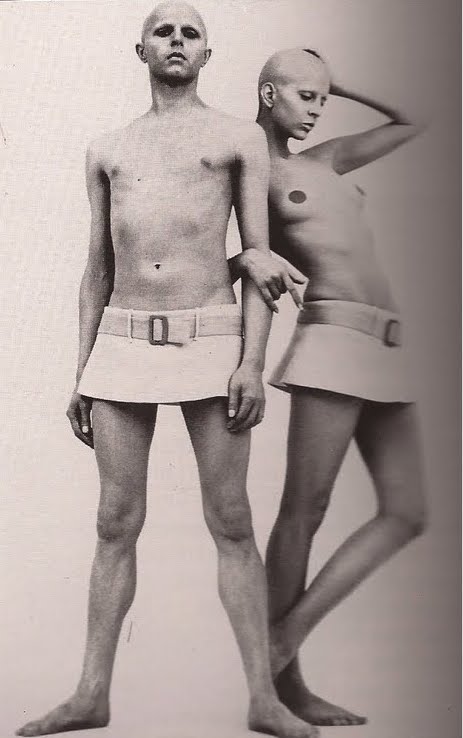 The Moonbase Alpha uniforms he designed for the 1970s British sci-fi TV series "Space: 1999" also embraced this utilitarian model; men and women both wore sportswear-inspired bell bottoms and matching shirts. His most overt androgynous initiative was the 1970 Unisex Project.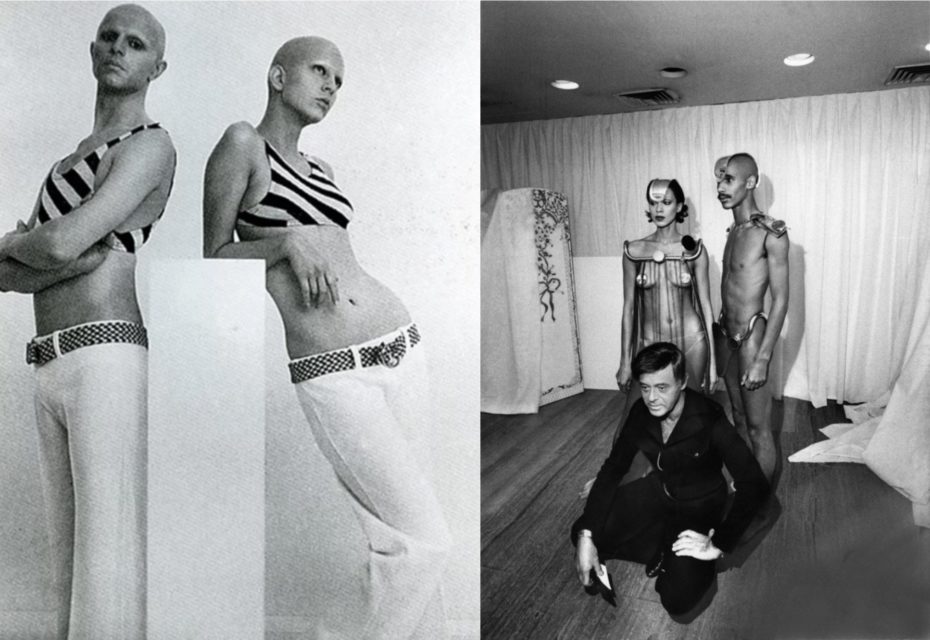 He shaved all the body hair off a male and female model and had them wear matching garments, from minidresses to trousers. This collection garnered global attention when it was displayed at Osaka's Expo '70 world fair. Supposedly, it also was an inspiration for George Lucas's 1971 film THX 1138, a precursor to the Star Wars franchise.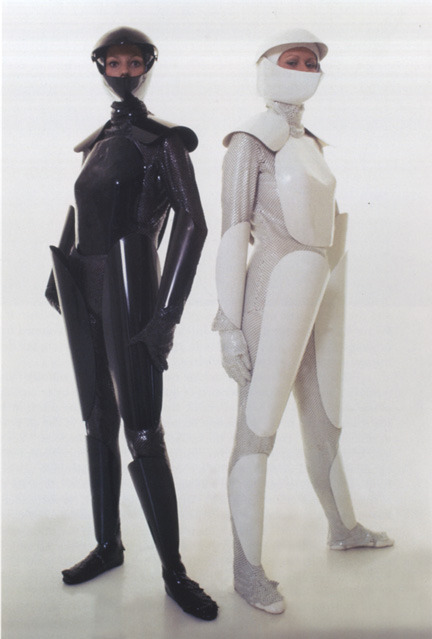 Given his strong social conscious, Gernreich never overtly hid his identity as a gay man. He was involved in early gay rights organising with the Mattachine Society, but he also knew the consequences of being open about his sexuality. He was arrested in 1951 when it was common for police to entrap gay men. Instead, fashion became his central outlet to express his political views, whether it be supporting the anti-war student protests or the second-wave feminist movement.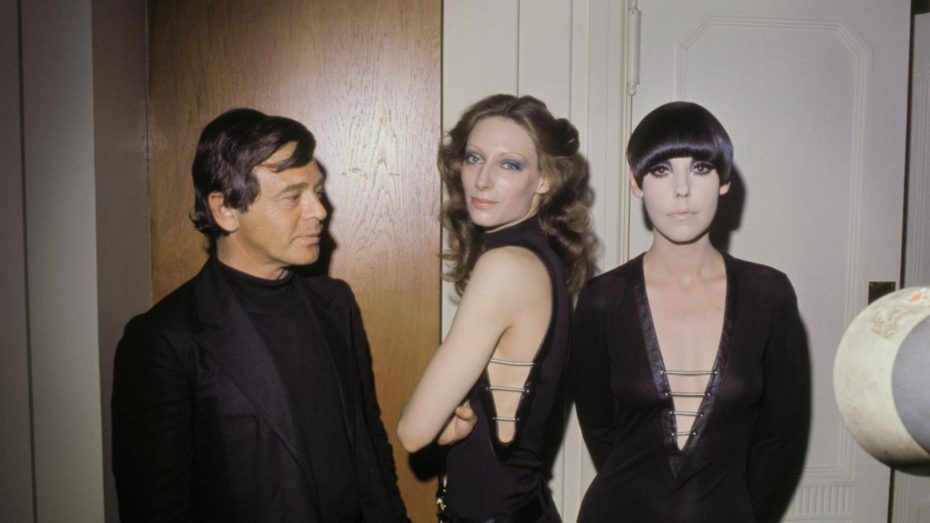 Gernreich never stopped experimenting and expanding his creative work, which ventured into home decor and a late in life fascination with inventing soup recipes. (His cold red pepper soup is served inside of a pepper with a small scoop of caviar). After his death in 1985 from lung cancer, his work continued to have an influence, especially with designers like Helmut Lang who popularized fetish looks in mainstream fashion. Peggy Moffit collaborated with Japanese designer Rei Kawakubo in 2003 to re-release some of Gernreich's designs under Kawakubo's Comme des Garçons label, and in 2017, the Museum of Modern Art in New York launched its first fashion exhibit in 70 years, with Gerneich's futuristic 1970s garments on display. (Appropriately, the exhibit's theme was "Items: Is Fashion Modern?")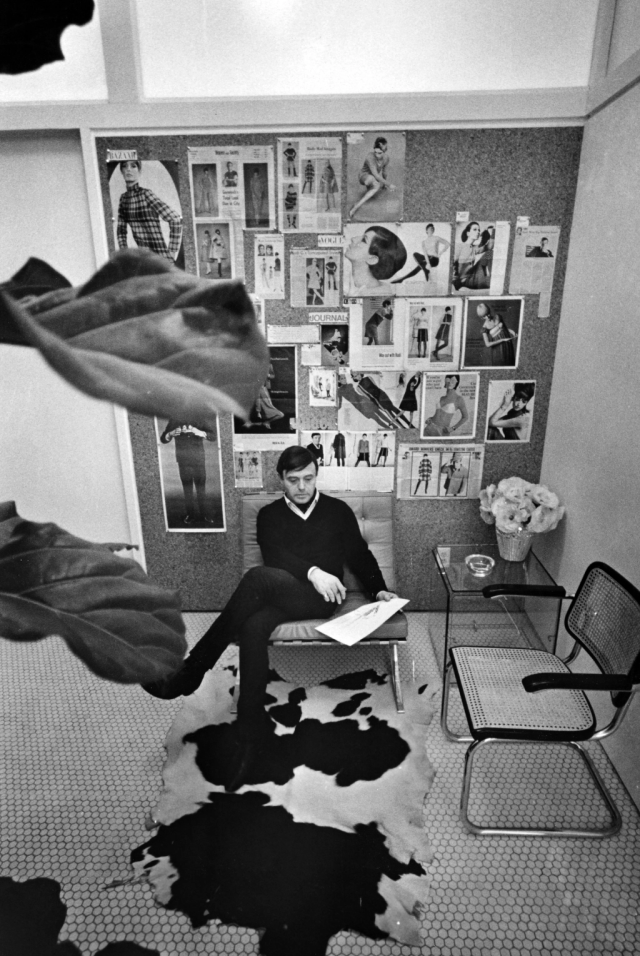 A year later, because everyone loves a good comeback, Gernreich's label was revived with an initial line designed by Los Angeles-based artist and political activist Lisa Anne Auerbach. Rudi's infamous topless monokini is back too, the very one modelled by Ms Moffit in 1964, retailing at €165. Clearly, Gernreich's provocative spirit lives on, embraced by a generation that often views their sartorial choices as political statements. As CEO and founder Matthias Kind told Vogue of the venture, "There's an urgency to rediscover something meaningful in fashion. Clothes need to reflect the zeitgeist and Rudi's did in a way that was engaging and most of all fun. He also brought forward a conversation that suggests change, freedom, and equality are not just desirable but also attainable."