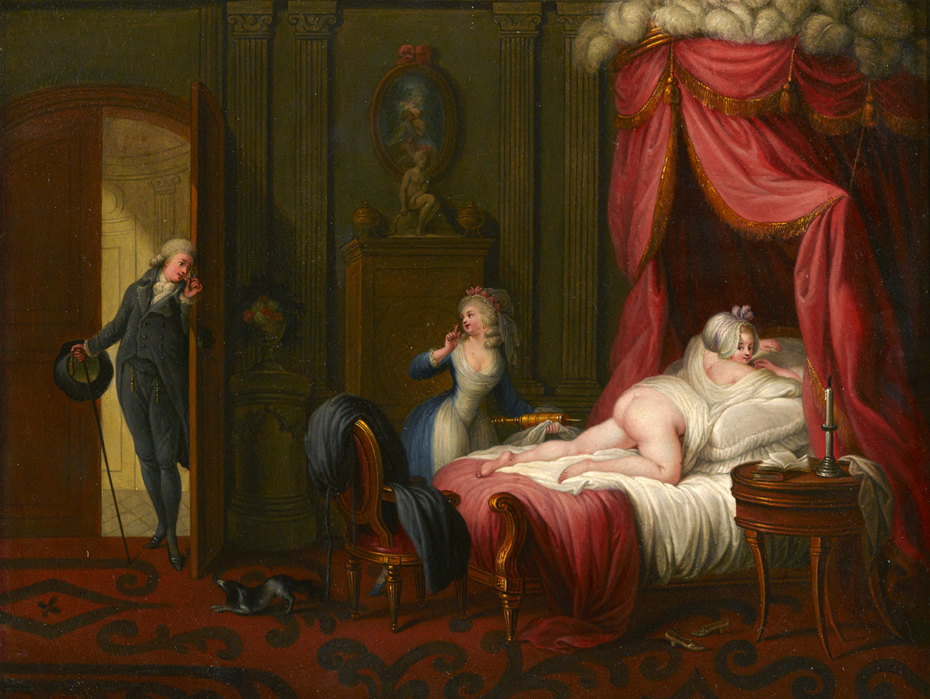 Look, it wasn't enough to have flawless skin, a great wig, and a plump derrière in 16th century France, you needed to have a spotless colon too. Luckily, there were a great abundance of people ready and willing to administer as many "clysters", aka enemas, as your heart desired.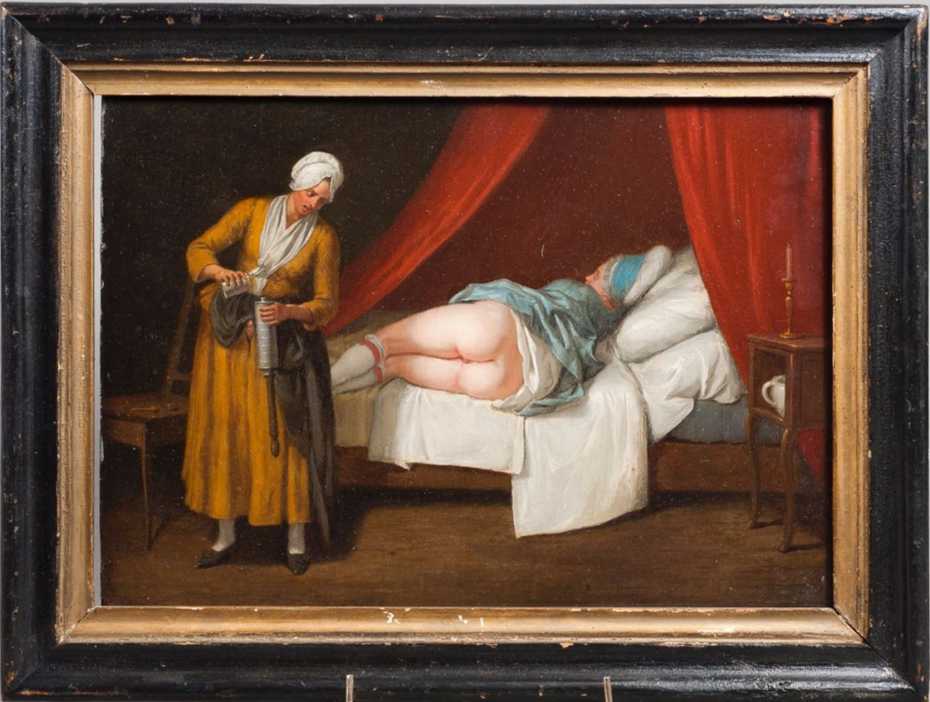 Let us give you a little background on the not-so-humble enema. This a practice wherein liquid is forcibly, uh, sent up your anus to cleanse the colon. Typically people think of these in strictly modern terms as an unpleasant medical procedure involving warm water, a medical professional, and privacy, but ho! That was not always the case…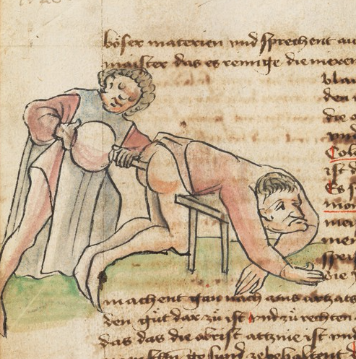 Evidence of the practice of administering clysters dates far back in human history. In 600 BCE if you were a Babylonian you could enjoy one of these moist procedures, or if you preferred to hop over to North America in the 10th century BCE, someone from the Olmec tribe was ready to help you transcend consciousness via an enema. The Maya, in the 7th century CE were in on it too, and so were the ancient Greeks and Ancient Egyptians. The goal of these procedures varied; for example the Olmec tribe put a little something extra into their clysters to induce trances. The Babylonians reasoned that a clyster would drive out the demon of disease. And many, including the Greeks, thought it was a bonafide way to rid oneself of constipation.
In case you were curious, ancient peoples got pretty creative with the materials they used for their enemas. Bamboo tubes, hollowed out bones and horns, pig bladders, silk cloths, and an entire menagerie of animal scrotums, were all in use depending on the region. The liquid that was prescribed for the enema also varied. Sure there was water, but there are also more gruesome sounding recipes, such as pig bile and vinegar, cooked donkey's milk, and cabbage juice.
By the late 16th century enemas were all the rage. The common belief was that a good clyster would cure everything from skin blemishes, to constipation, to aging. Fashionable aristocrats could have about four of these a day. It was not uncommon for apothecaries to walk the streets with their clyster tubes thrown casually over their shoulders so that all could see.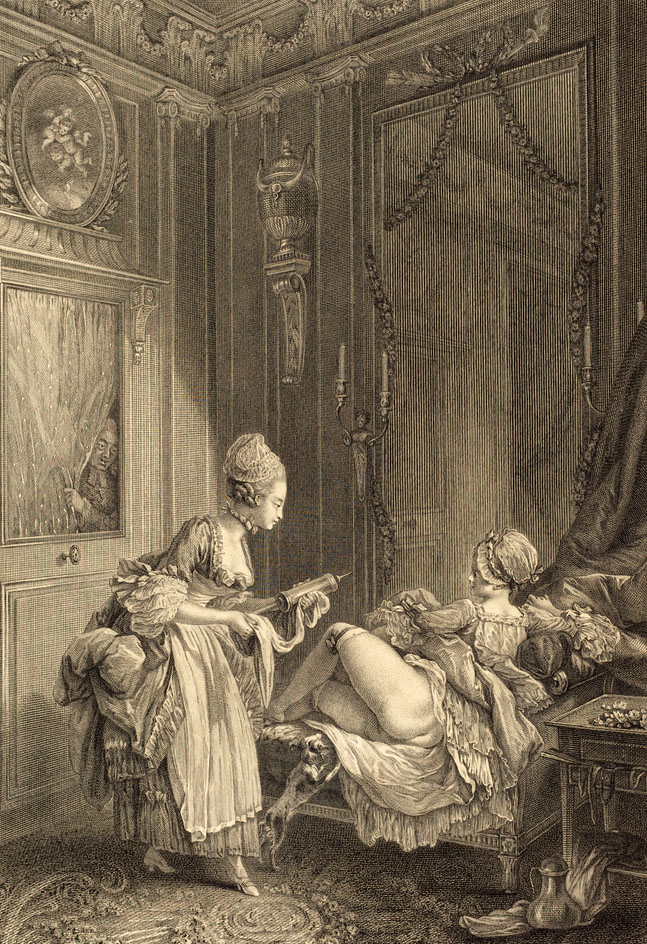 Louis the XIV, predecessor to Louis the XVI, aka the Sun King, is rumoured to have been so fond of enemas that he had them performed on him in front of his court. Whether or not this tidbit it actually true, it is true that King Louis was a big fan of enemas, and encouraged his court to follow suite. It was common practice to finish his dinner, and then retire to one of his rooms for his royal physician to administer of clyster – maybe with rose or angelic water, or maybe almond milk- and then to head back to court, feeling refreshed.
A historical note that should not be forgotten is that there were enema murders during this time as well. The murderer needed only to add poison or some other toxic substance to the enema being administered for it to go from "great for your complexion", to "the patient is deceased." This phenomena became so alarming that Louis XIV created a special task force dedicated to protecting the aristocracy from poison enemas. Alas, eventually people started to design dangerous clysters anyway, albeit with the best of intentions. Sometime in the 18th century, Europeans borrowed a concept from indigenous peoples of North America and began to use tobacco smoke enemas to revive drowning victims. The Royal Humane Society of London strategically placed kits with bellows and tubes for these along the Thames. We could not find any statistics for how often a victim of drowning was saved by having tobacco smoke funneled up their backside, but, undeterred, society began using this type of clyster to treat things like cholera, typhoid, respiratory failure, and cramps.
Louis the XIV is said to have had over 2,000 enemas during his reign. Many artists of this era seem to have been delighted to capture this ritual with their paintbrush, and the result is that today we have a slew of paintings that reveal more than just the backside of the painting's subject: we also get a glimpse of how people felt about these cleansing rituals.
Not every contemporary was the biggest fan of the aristocracy. Art was a means of satirising the rich, and the clyster craze provided and easy target. The famous 17th century French playwright Molière lambasted the practice as well, and he did it in writing and onstage.
The practice of giving enemas changed as people developed more techniques for self-administering them. By the 19th century, Western Europe was largely administering their own clysters. By the 20th century, the popularity of the enema had faded (although not for John Harvey Kellog, brother of cereal magnate Will Kellog – he loved prescribing enemas), although enemas are still widely practiced today in modern medicine. Gone are the days when men and women thought that they could treat their blemishes with a rush of perfumed water up their bum. Today, enemas are used largely for the relief of constipation, and are much, much safer than they used to be.