1. Teenagers in the Early 19th Century, from a Girl's Sketchbook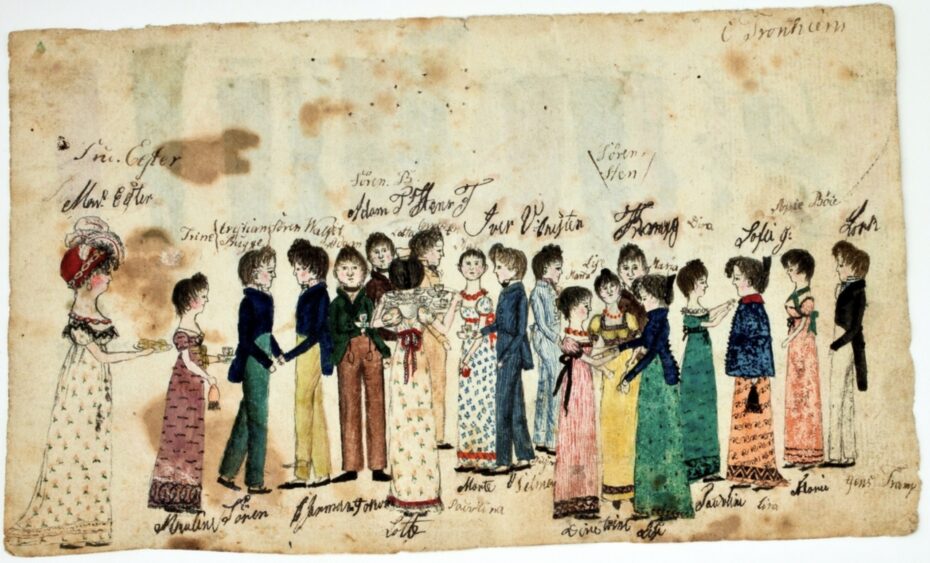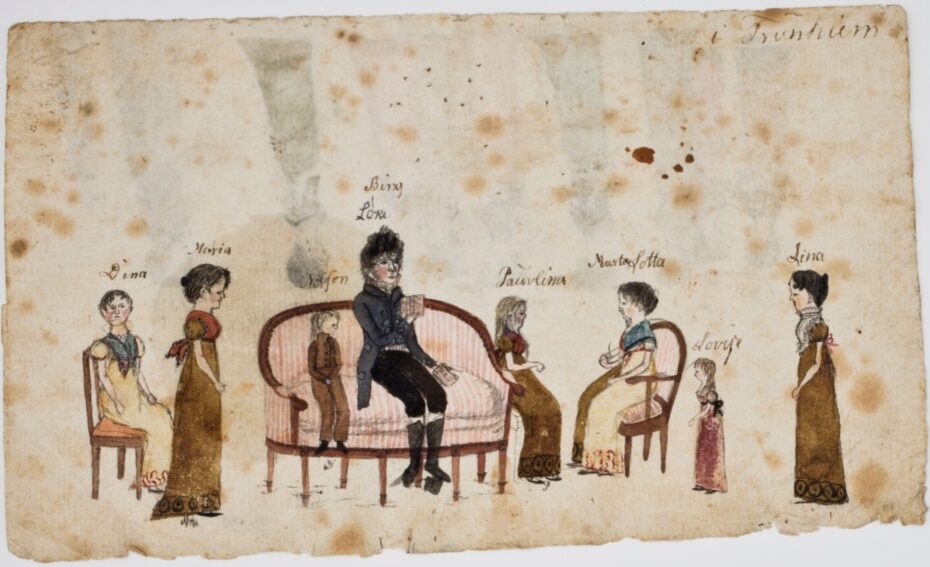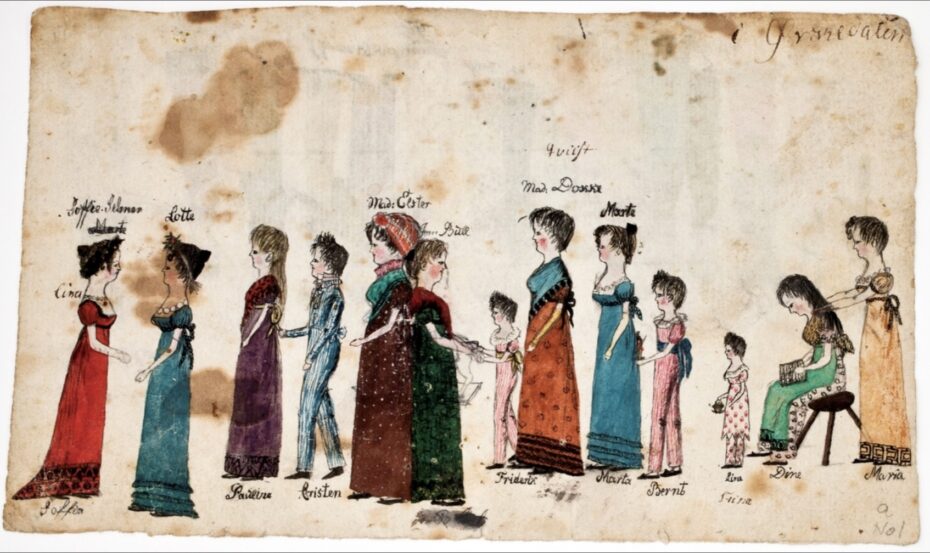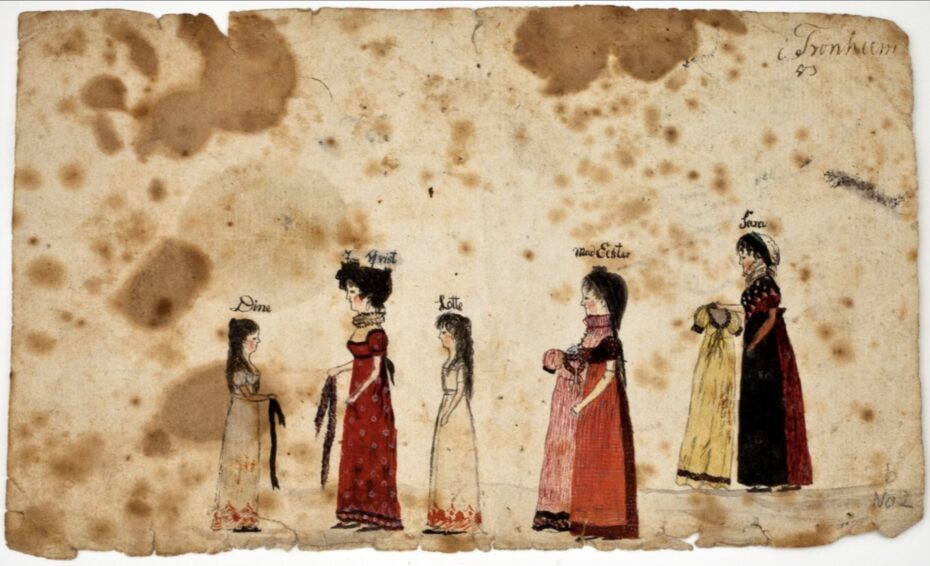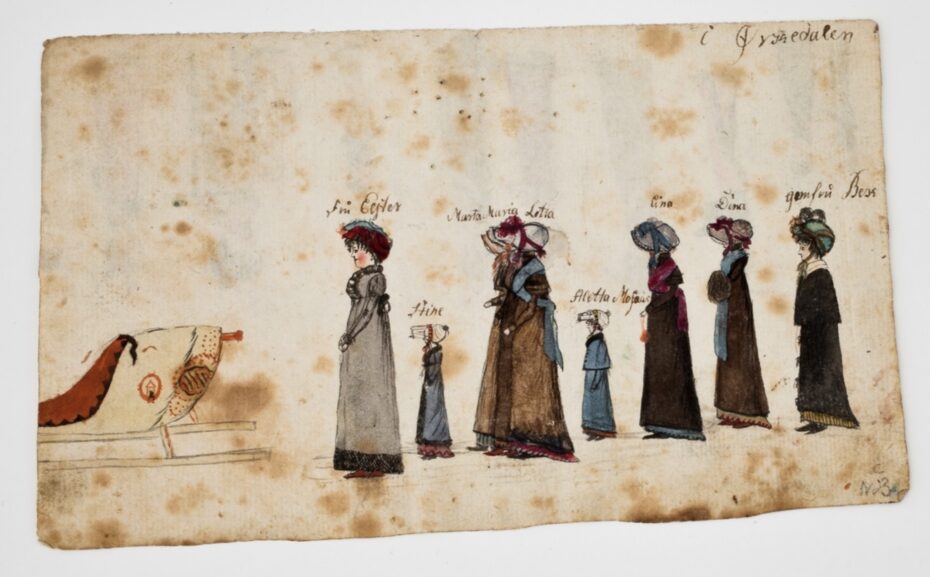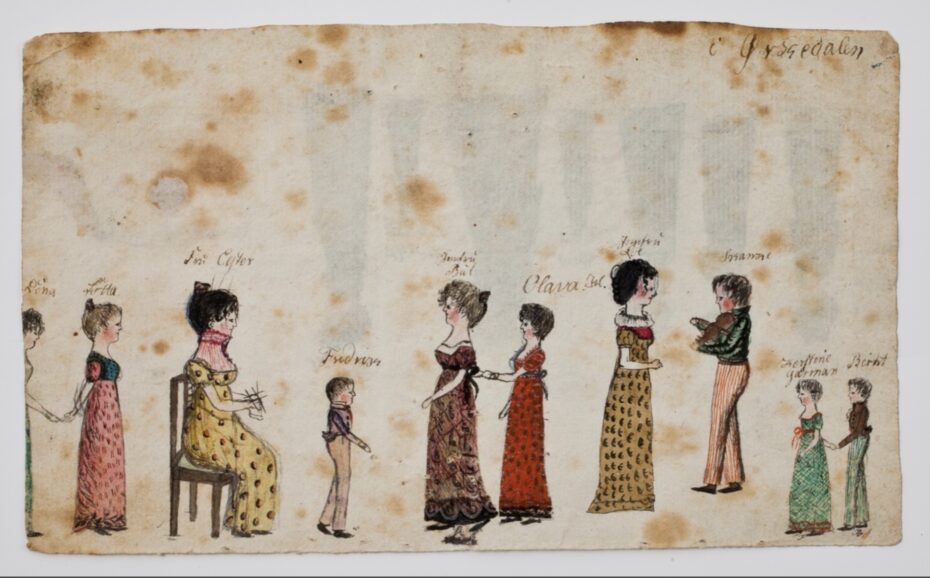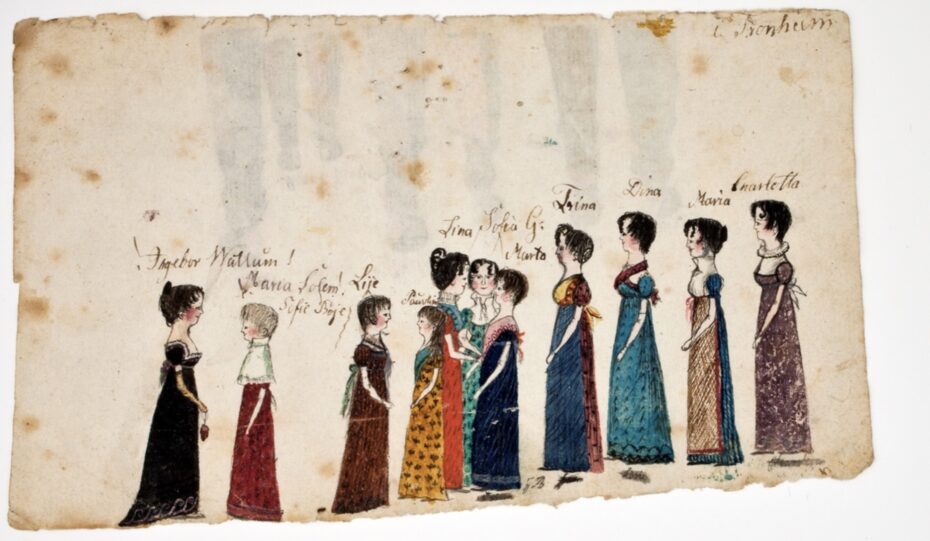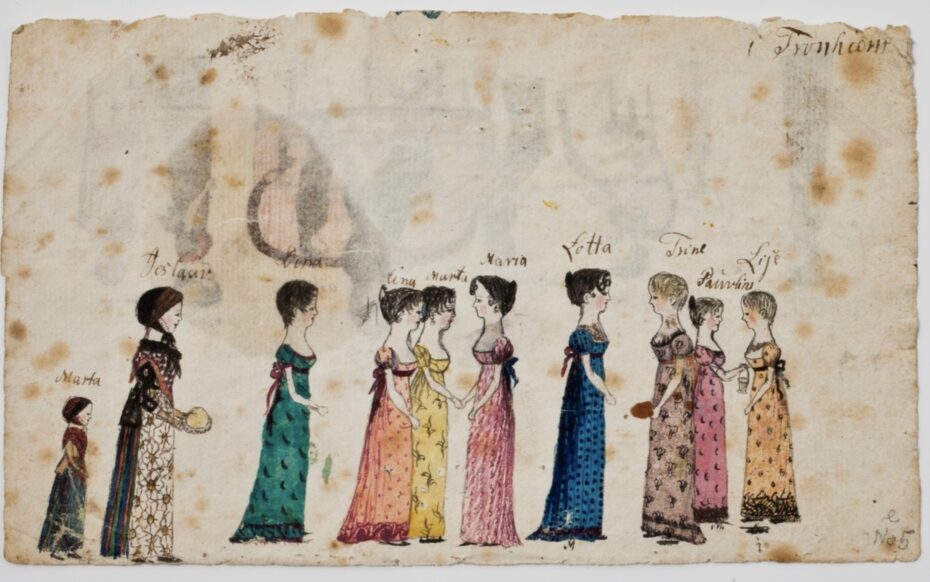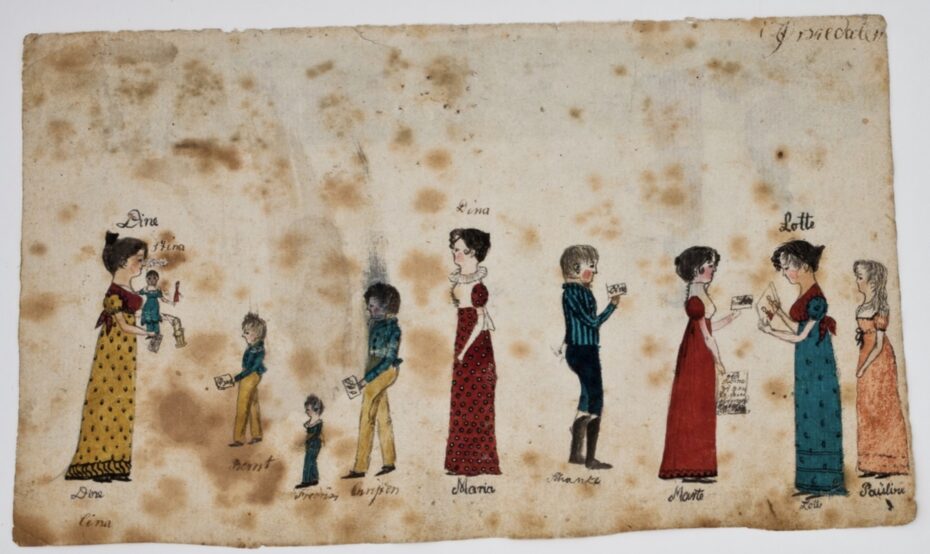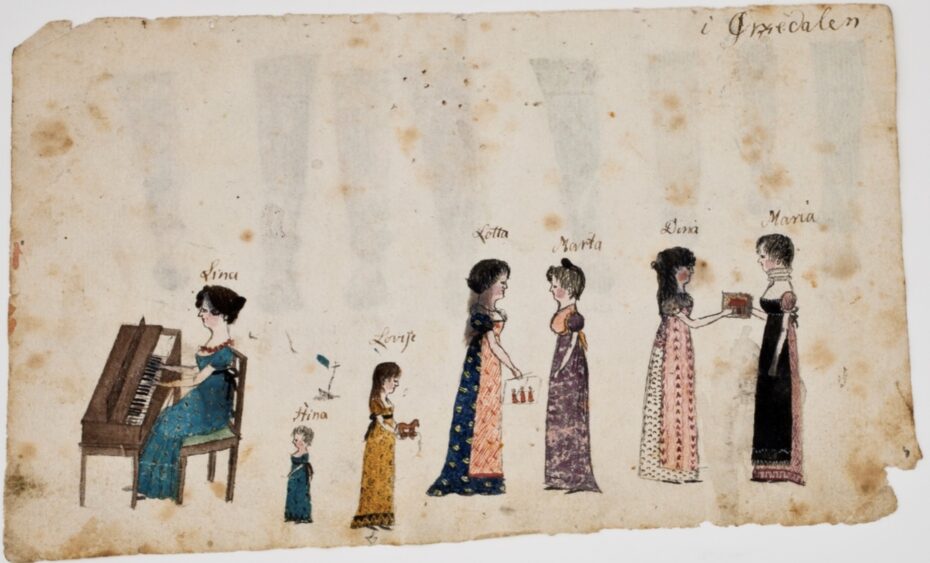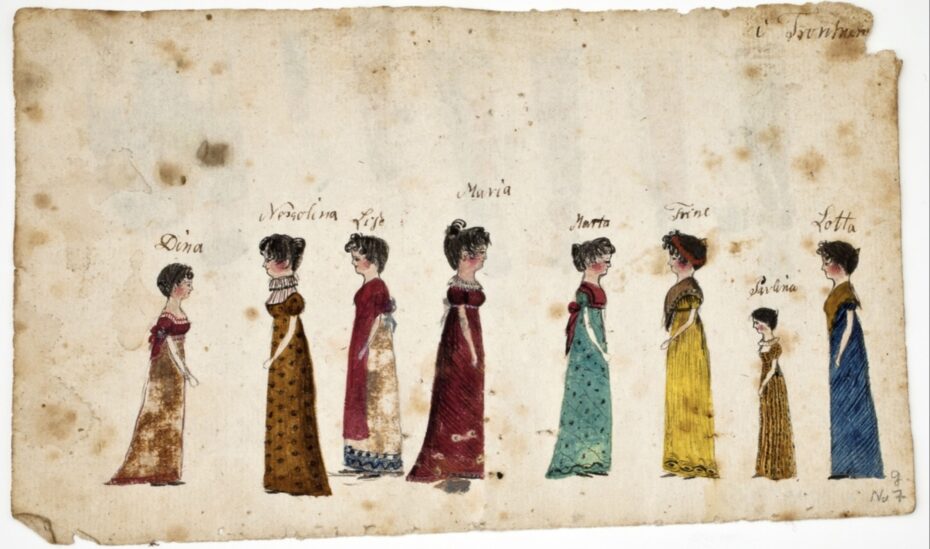 In 1815-1818 teenager Christiane Charlotte «Lotte» Elster (1800-1893) depicted various scenes from everyday life. Details like attires, hairstyles, activities and even names has been faithfully added to the pages of her sketchbook, in drawings and watercolours. OK, so proportions might not be perfect, but what a wonderful source of information to everyday life in the middle classes of Regency Norway!
The sketchbook is in the care of Nordenfjeldske Kunstindustrimuseum in Trondheim (NK1980-038), and can be viewed in full at Digitalt Museum.
Found via dress historian Anae Costumes.

2. Gravestones Before & After: Cleaned with a Toothbrush!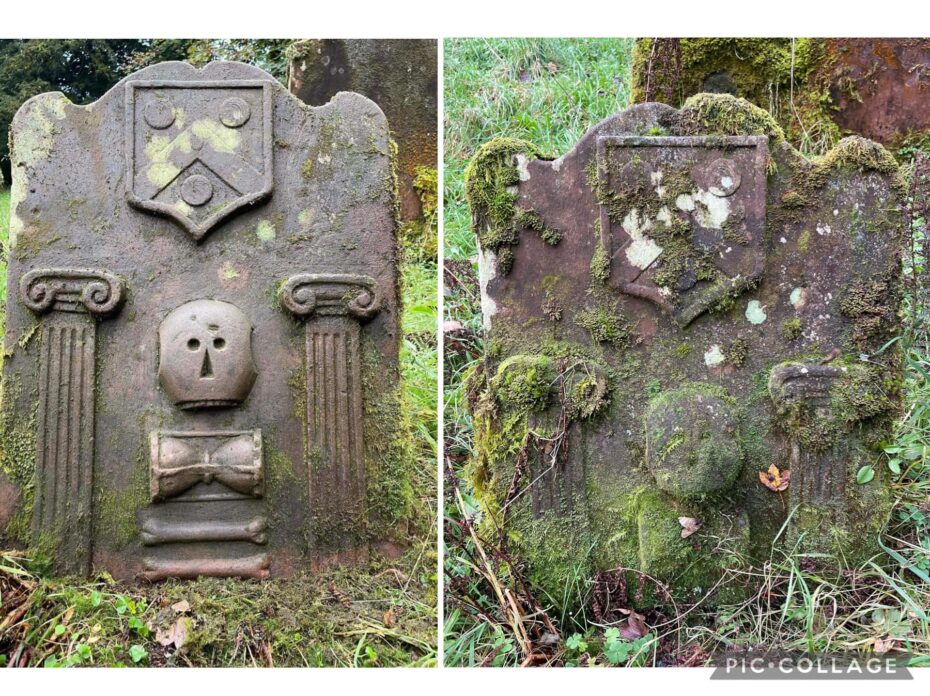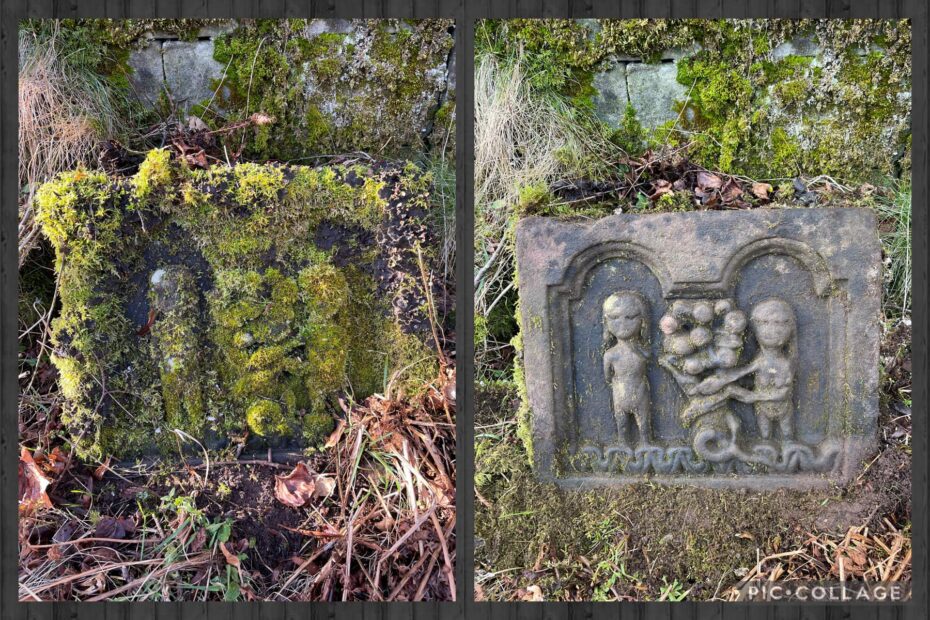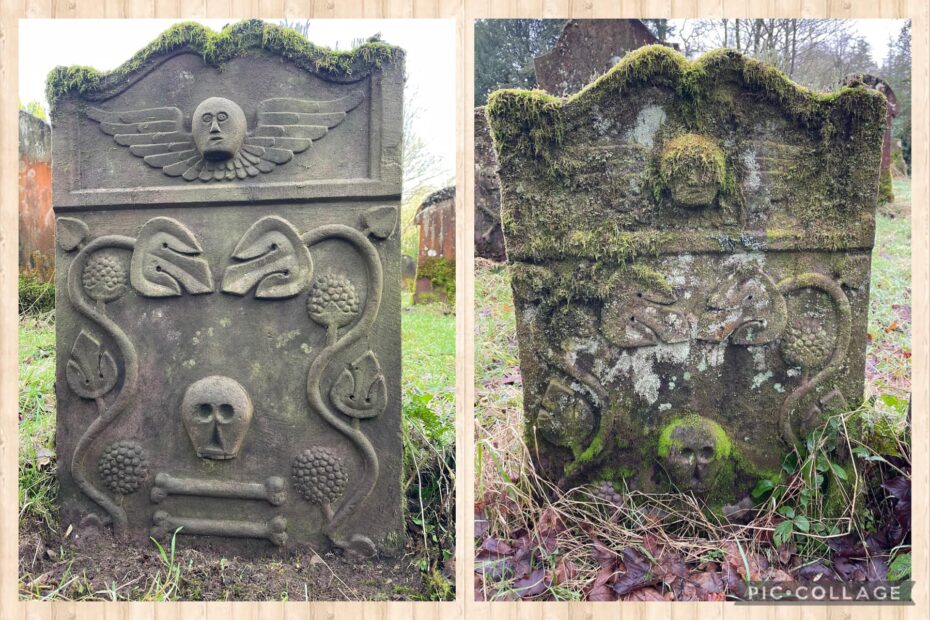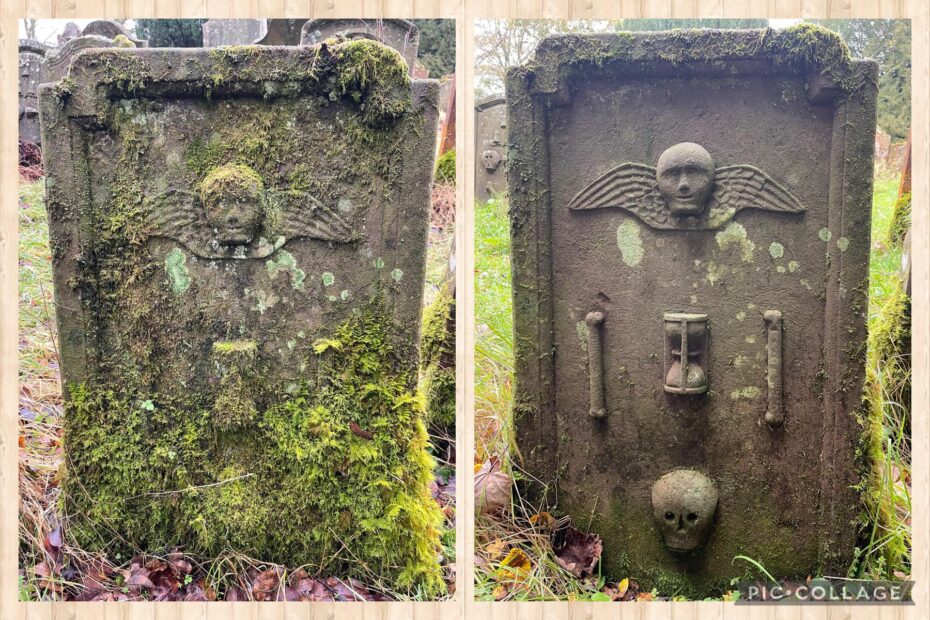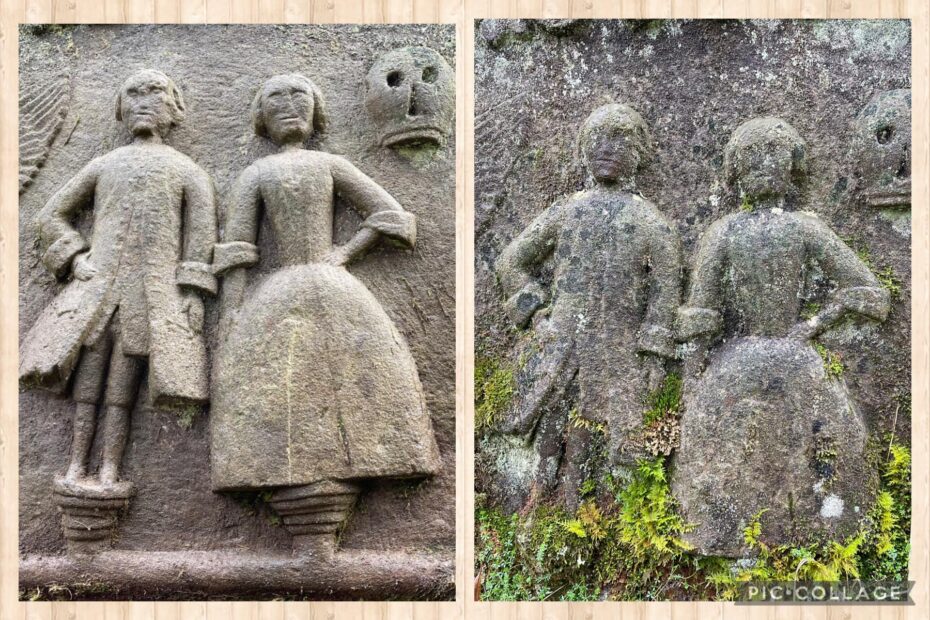 Amateur graveyards and monuments enthusiast Mark Hatton cleans gravestones with "a bucket of water, toothbrush, old towel and elbow grease. No chemicals and no hard brushes. It helps that these stones are extremely hard and well carved. All in a rather neglected and disused burial ground in Scotland." (source)
Mark can often be found driving around Scotland in his camper van, exploring old burial grounds and he believes that such sites contain some overlooked history. Here is giving a short talk exploring the many different faces that can be seen on the monuments at Greyfriars Kirkyard. More of his findings here.
3. Safety Coffin Designs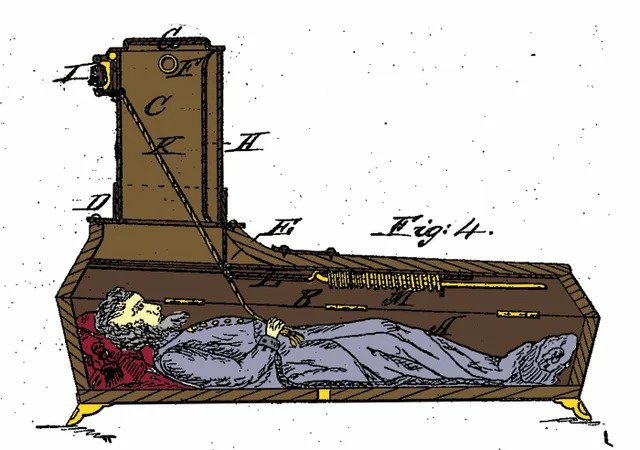 Fear of premature burial was widespread in 18th and 19th century Europe, leading to the invention of a large number of safety coffins.
It's called taphophobia — the fear of being buried alive. If you have it, you might want to invest in one of these coffins. Hundreds of people were listed as having been buried alive in the 1800s.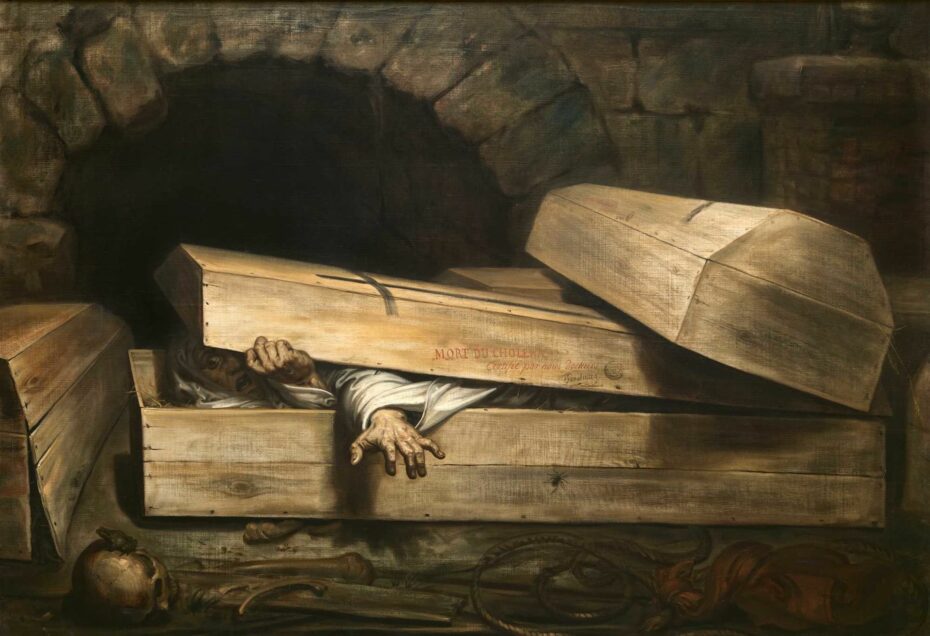 Vox added a vivifying dollop of color to these patents, but they're all real inventions….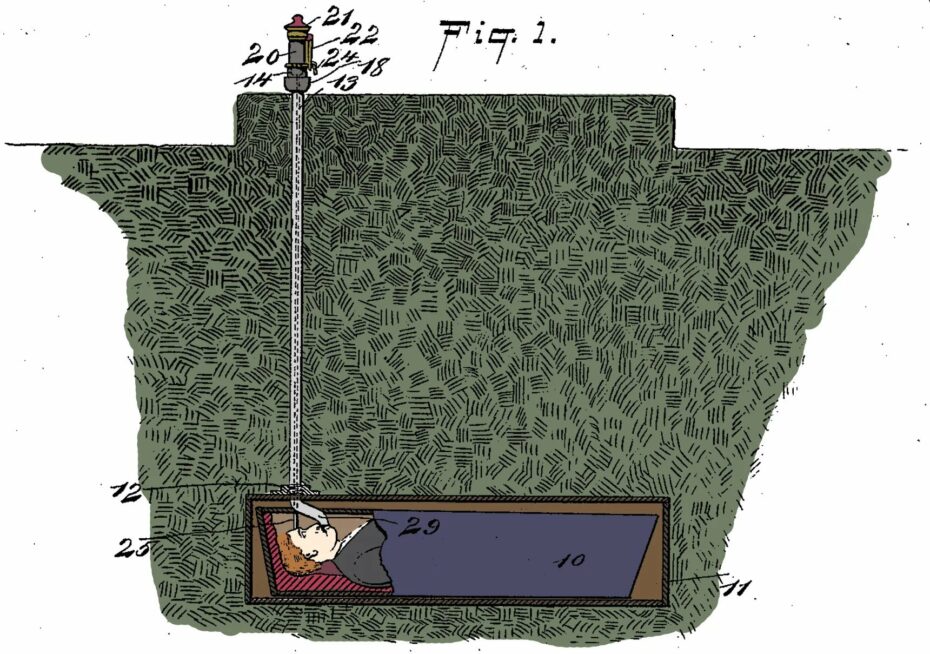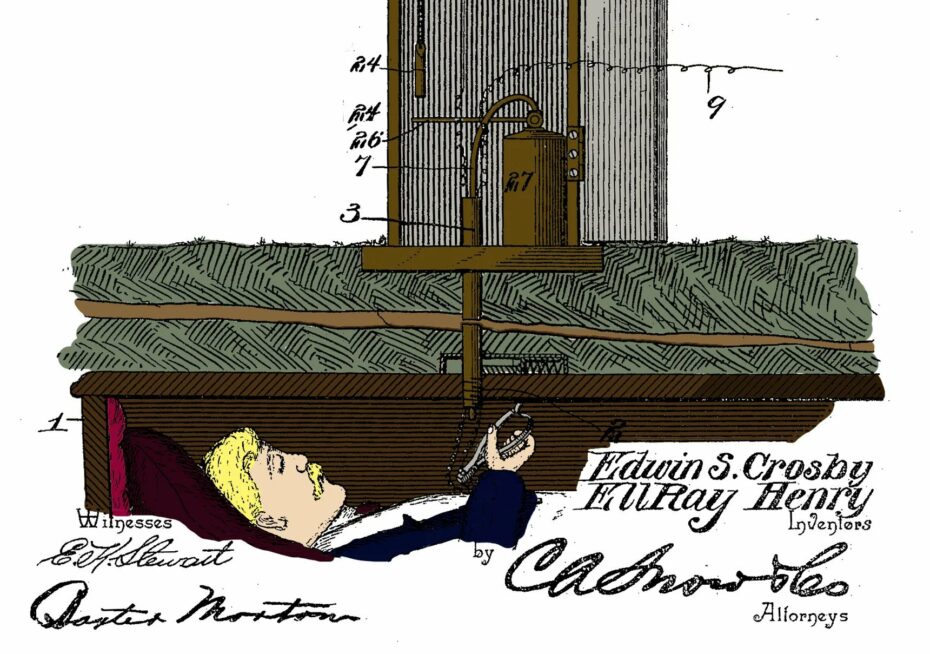 More found on Vox.
4. The Victorian Blood Book (circa 1850–60)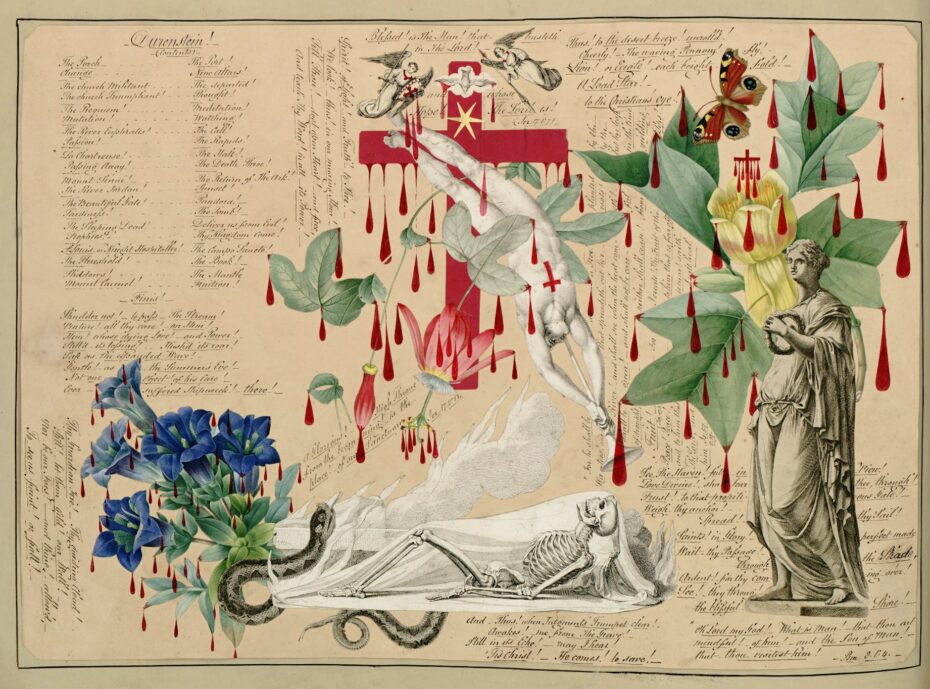 The Blood Book is handmade, folio-sized, with a handsome marbled endpaper and forty-three pages of exquisitely crafted decoupage by John Bingley Garland…. To each page, Garland added languid, crimson drops in red India ink, hanging from the cut-out images like pendalogues from a chandelier.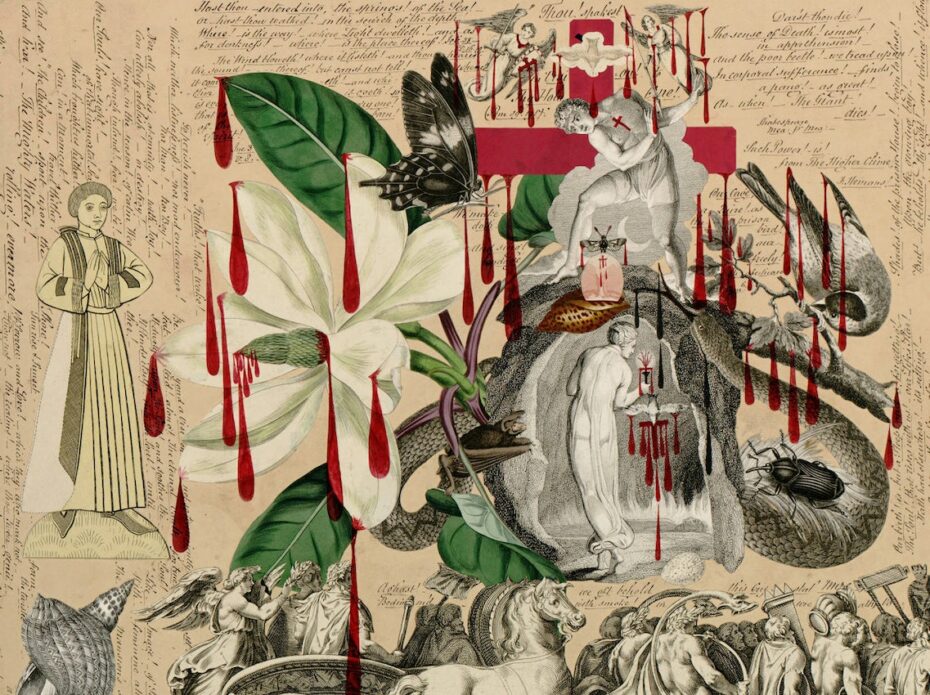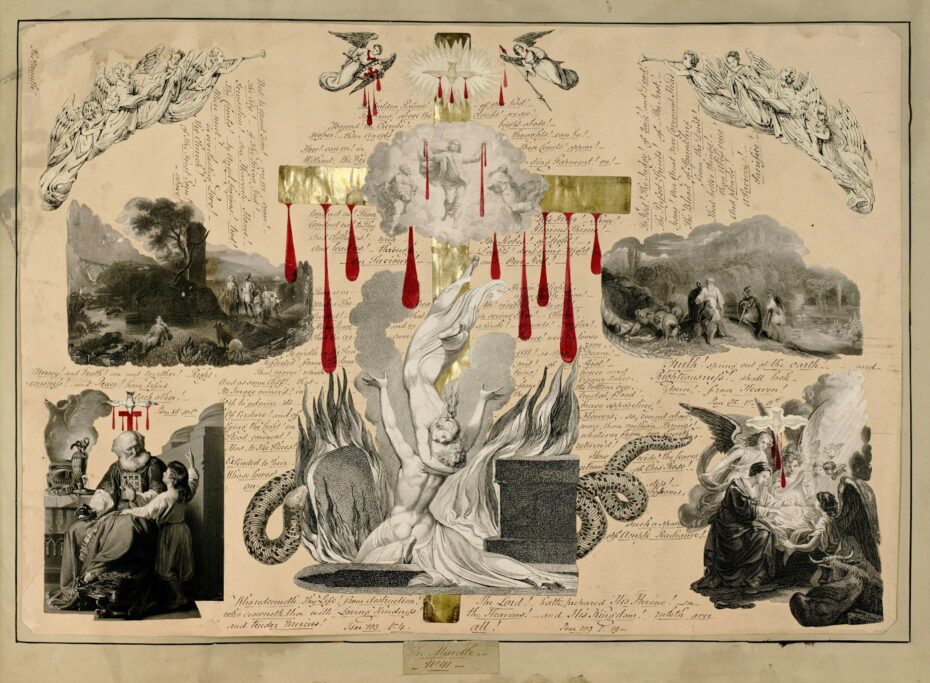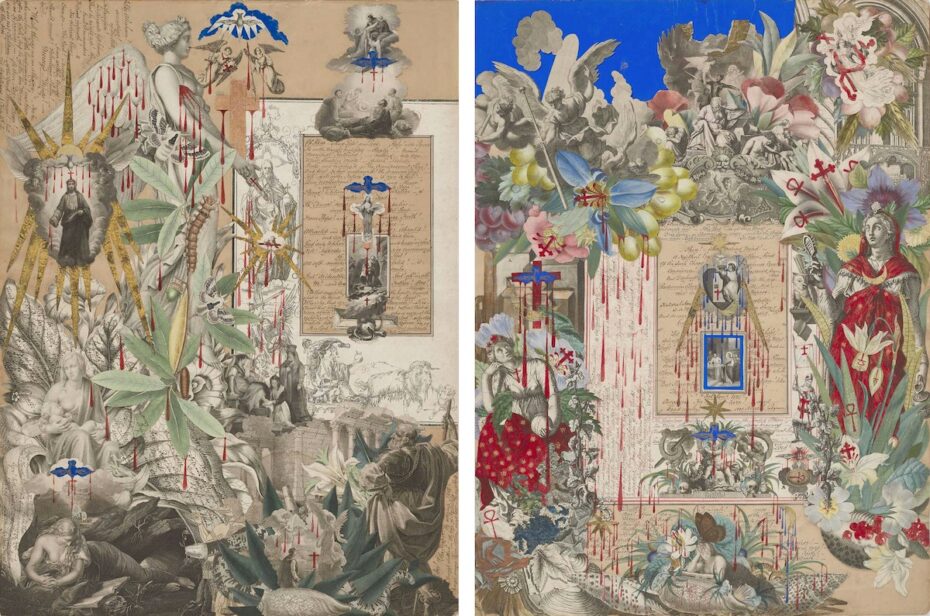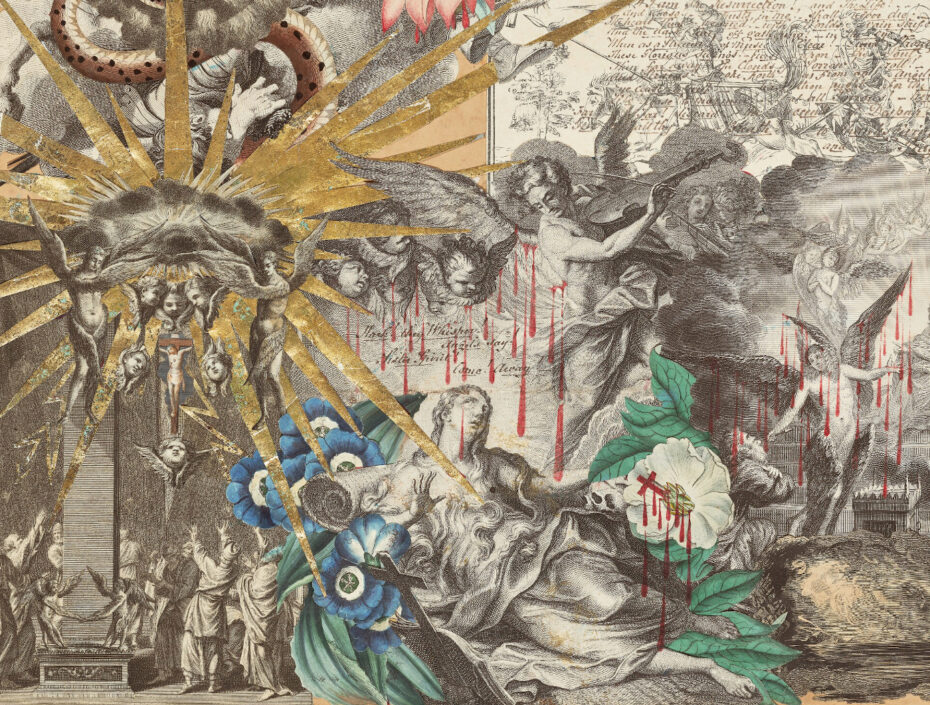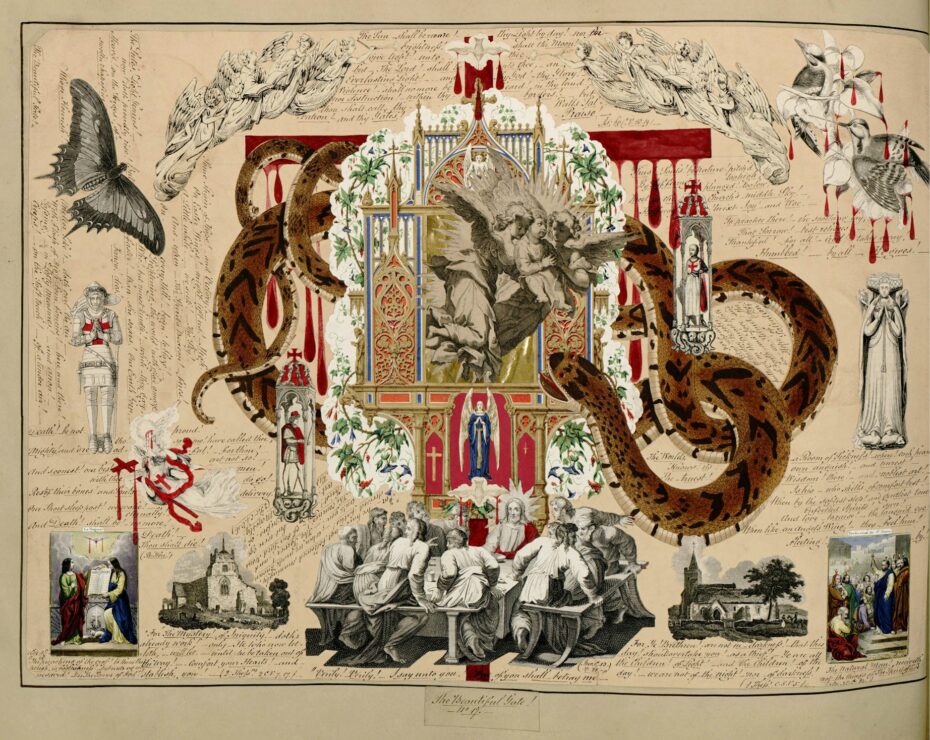 While Victorian scrapbooking could sometimes veer toward collage, the Blood Book is in a different category entirely, deploying techniques usually dated to Cubism in the early twentieth century. There is no evidence that Garland even considered himself an artist… The occasion of the Blood Book was the 1854 marriage of his daughter Amy, who treasured it as the pious craft of a loving father.
Find the full article and many more collages at The Public Domain Review.
5. This Retro Diorama, inspired by the Artist's 1960s Childhood Living Room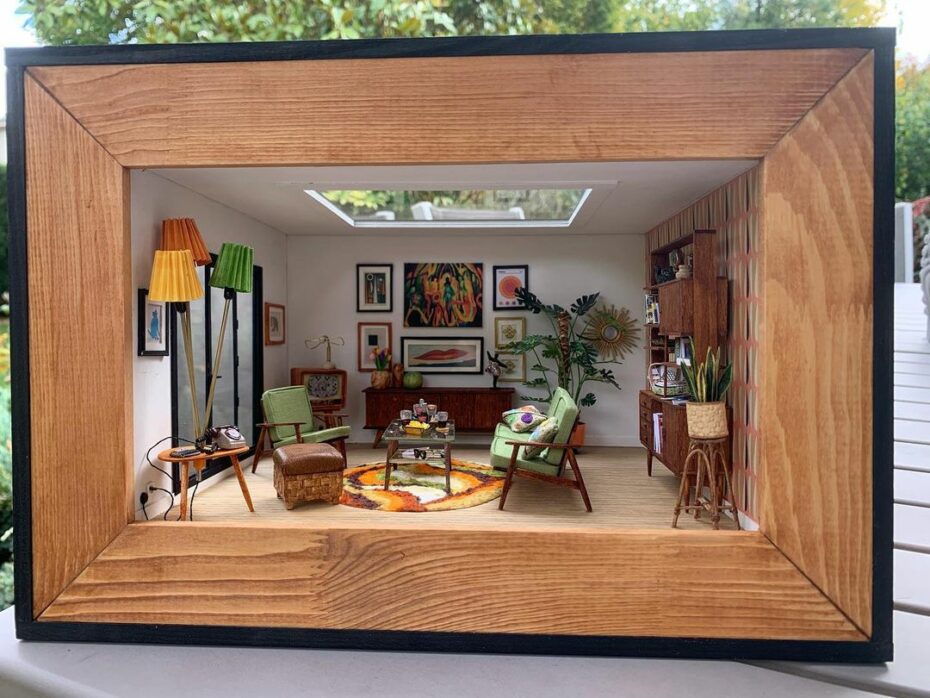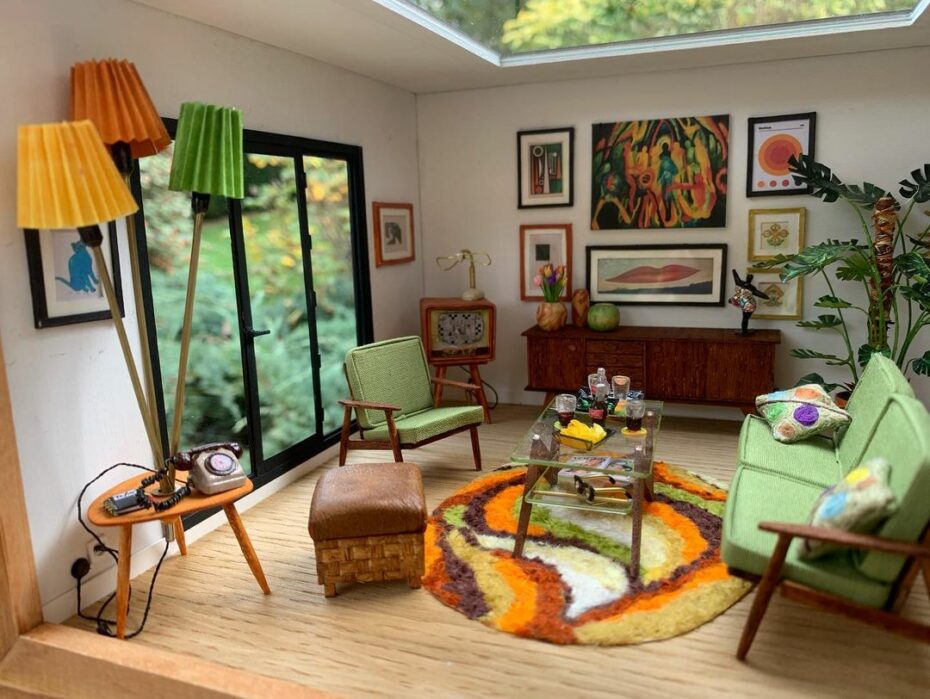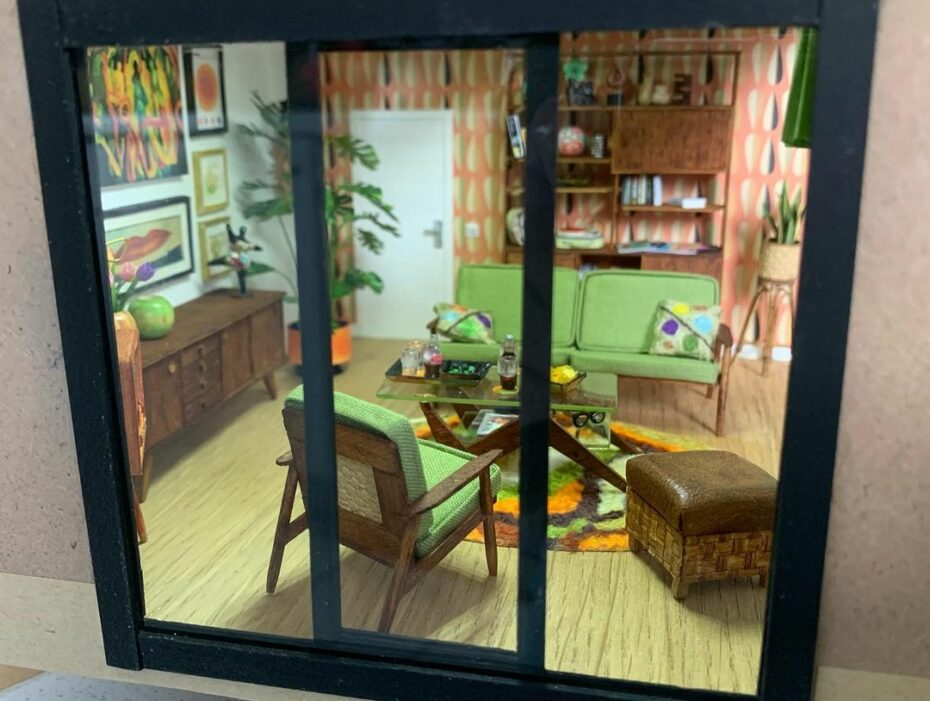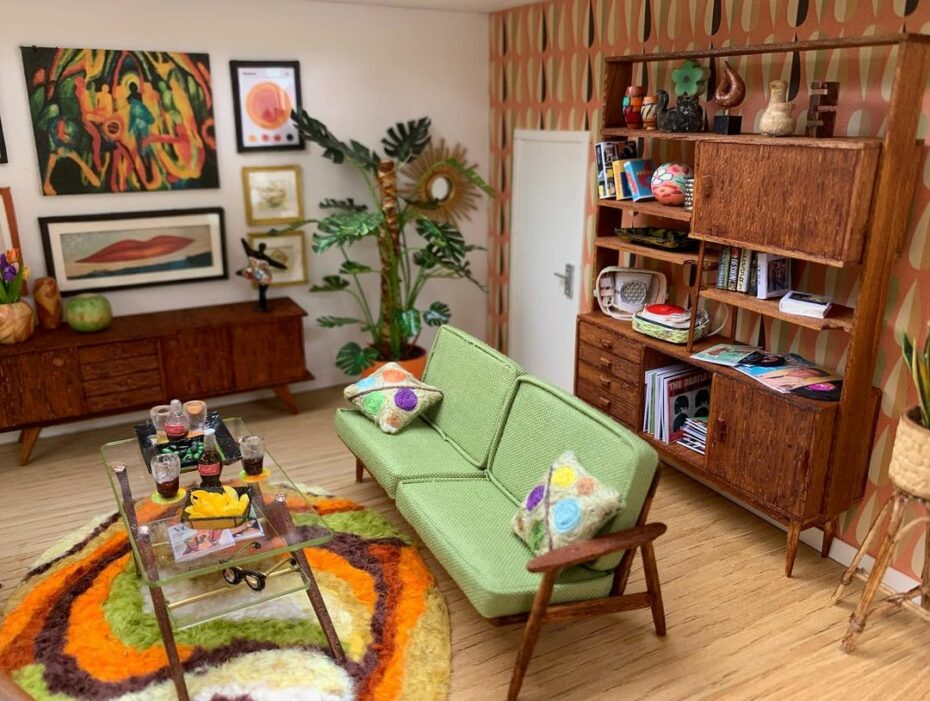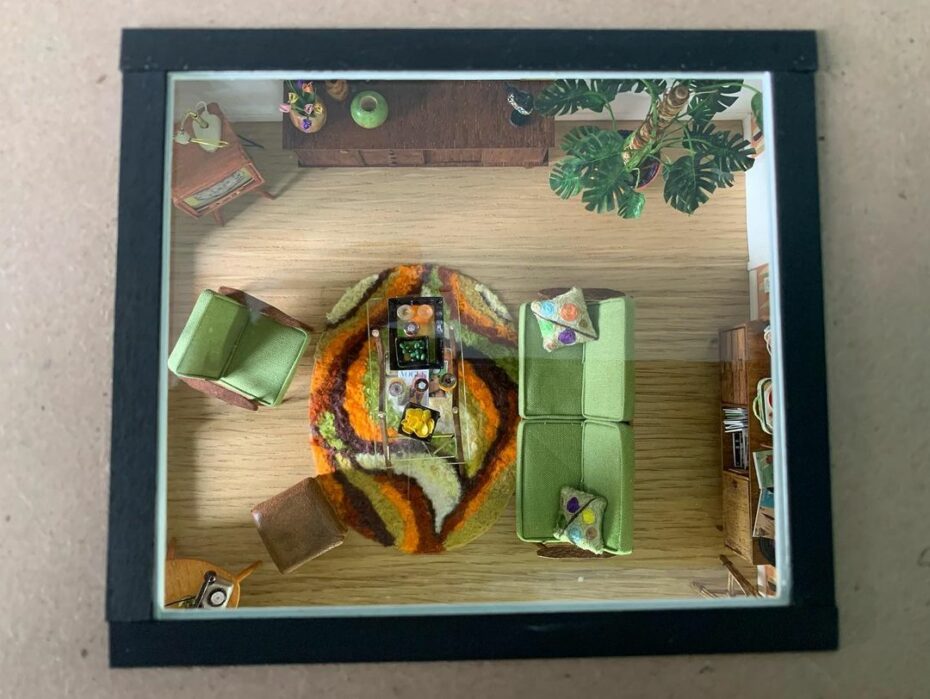 Found here, more work by the artist here.
6. A Very Wes Anderson Archive of 1970s military rations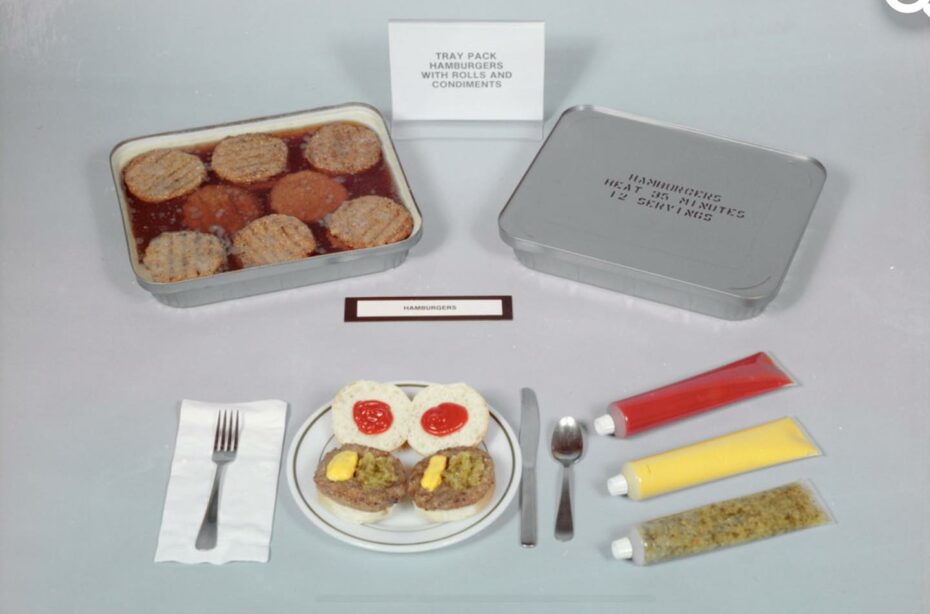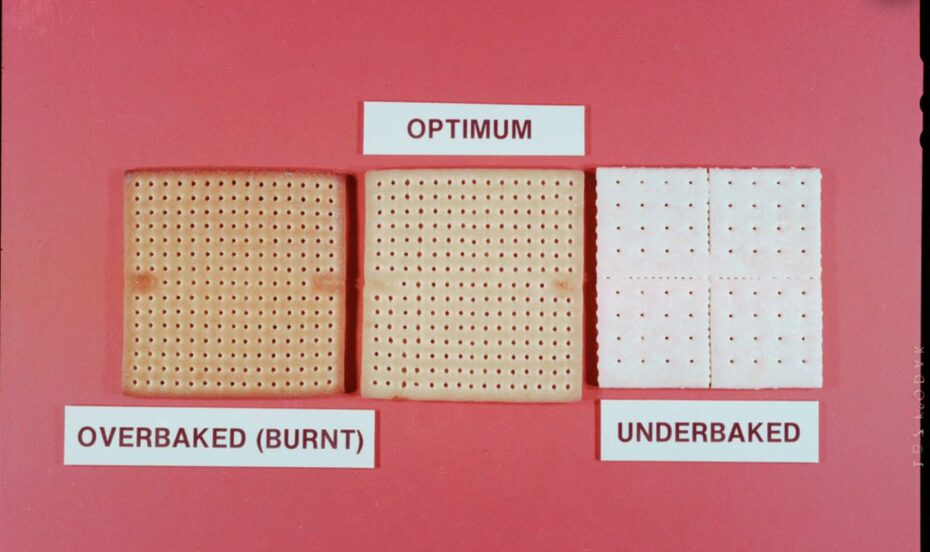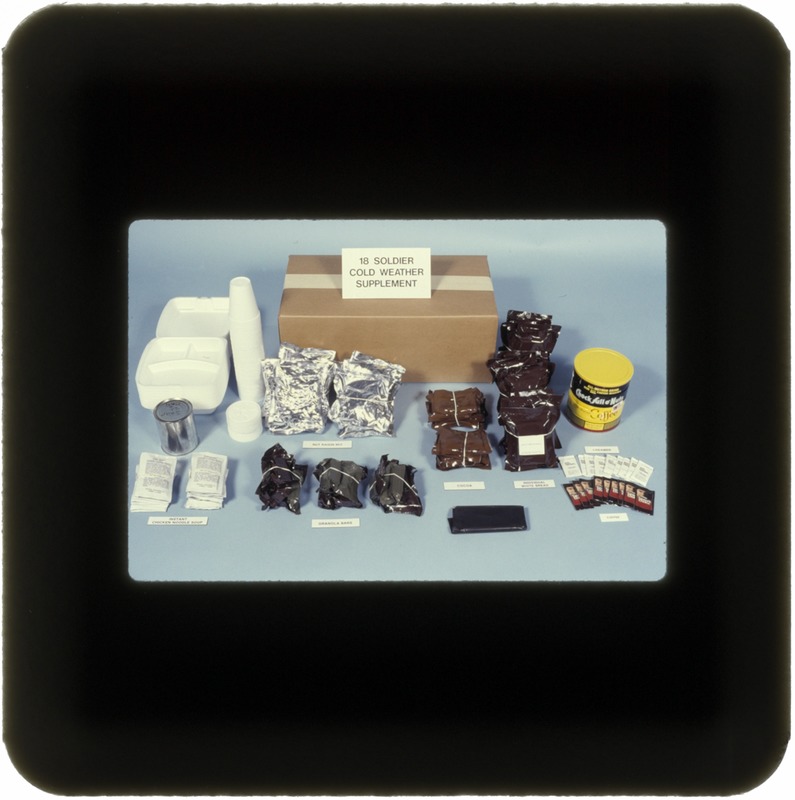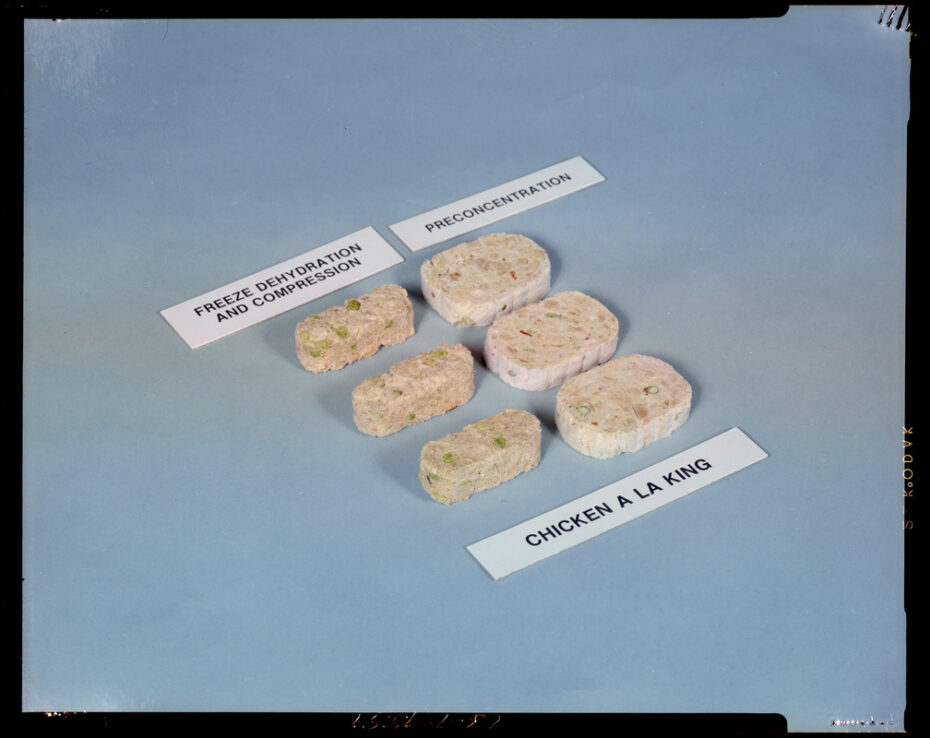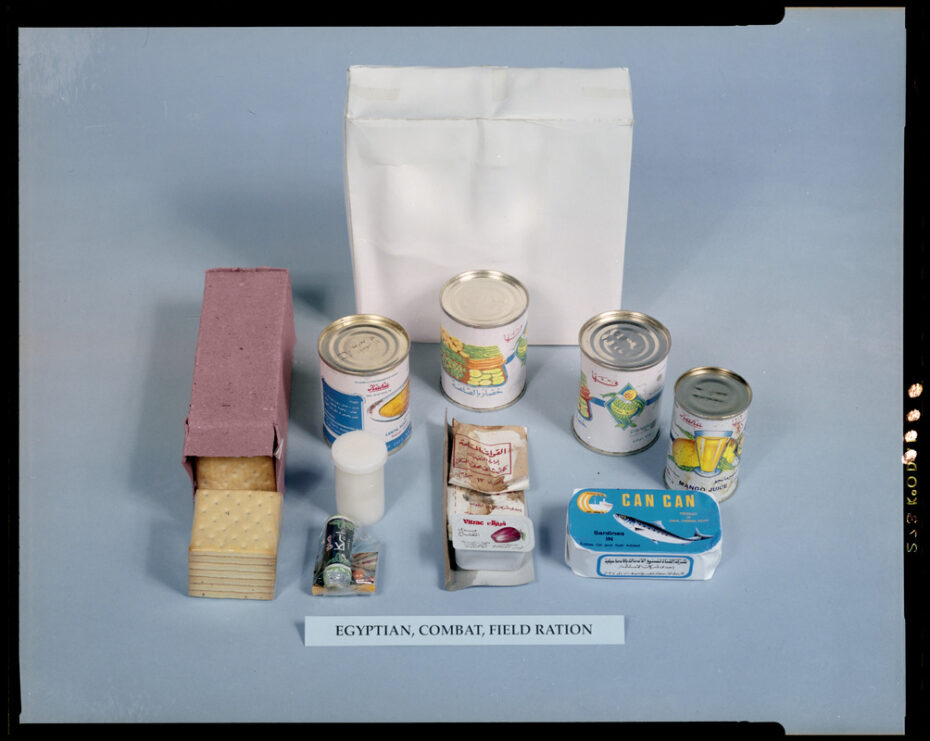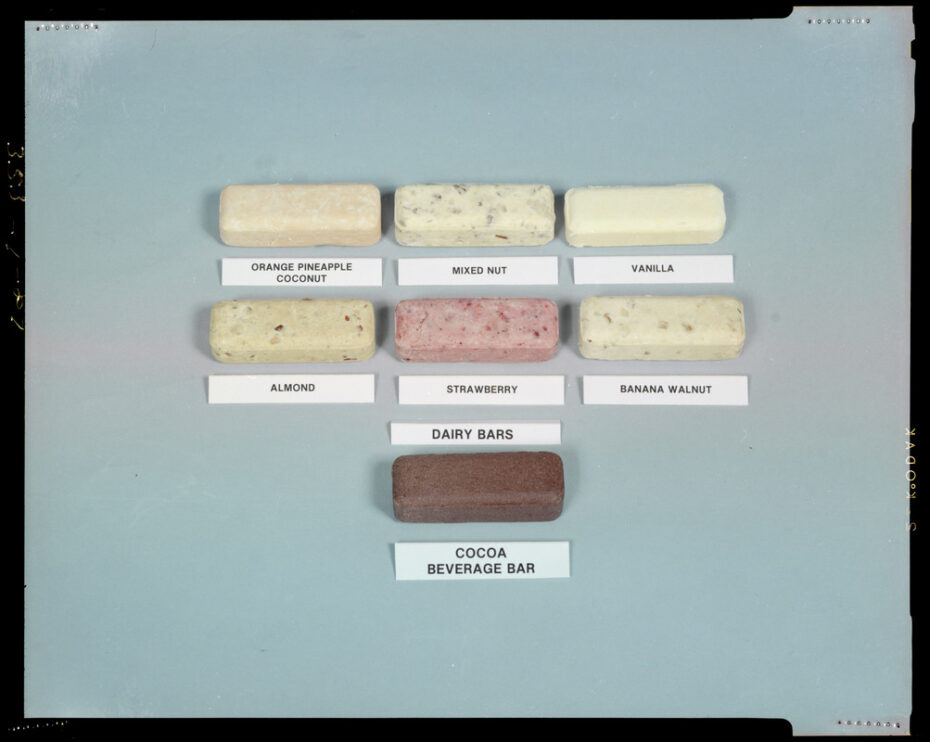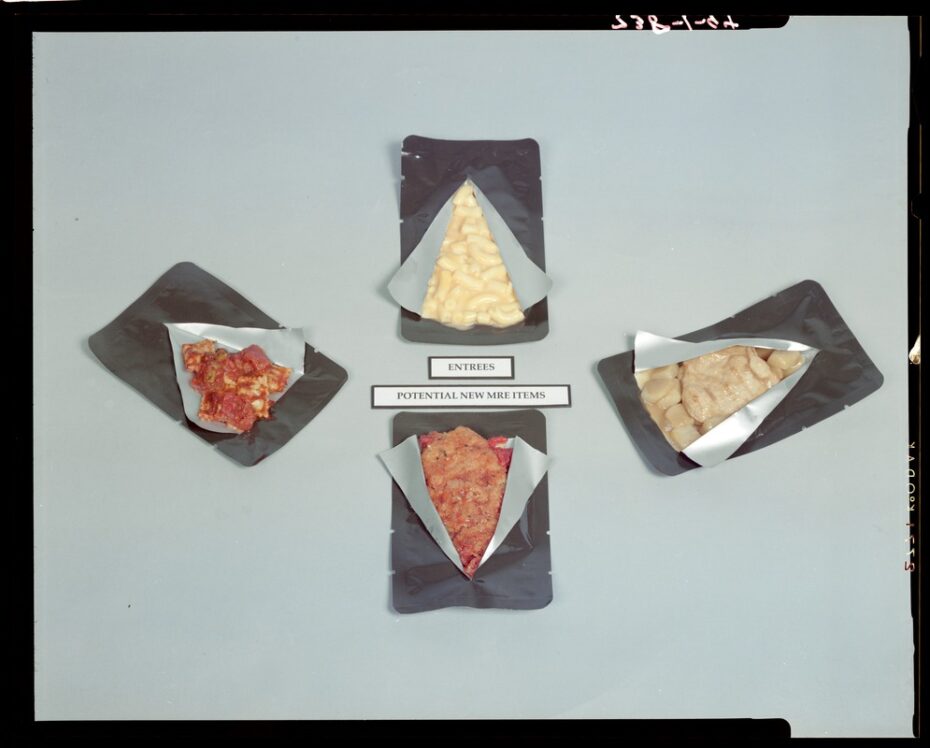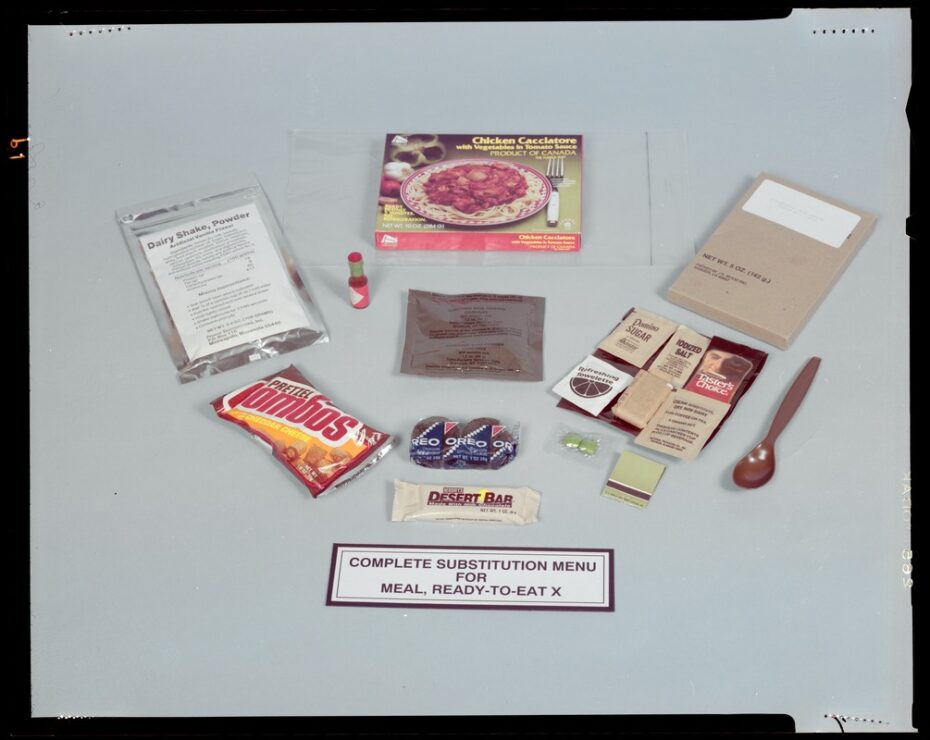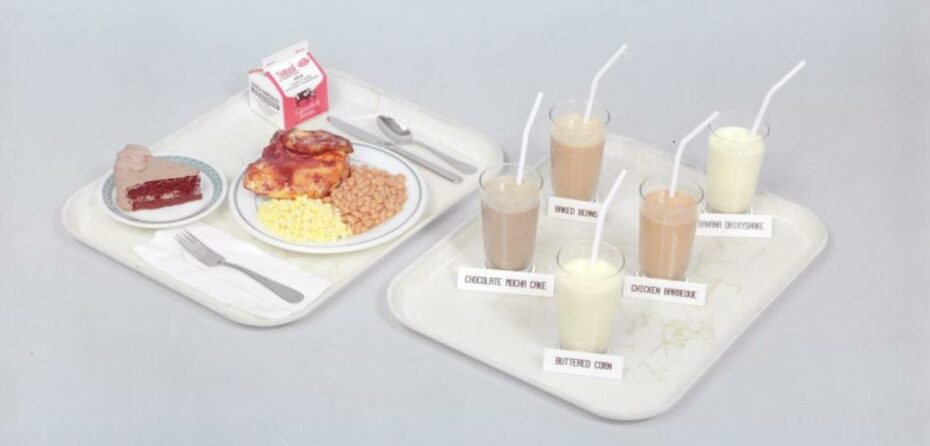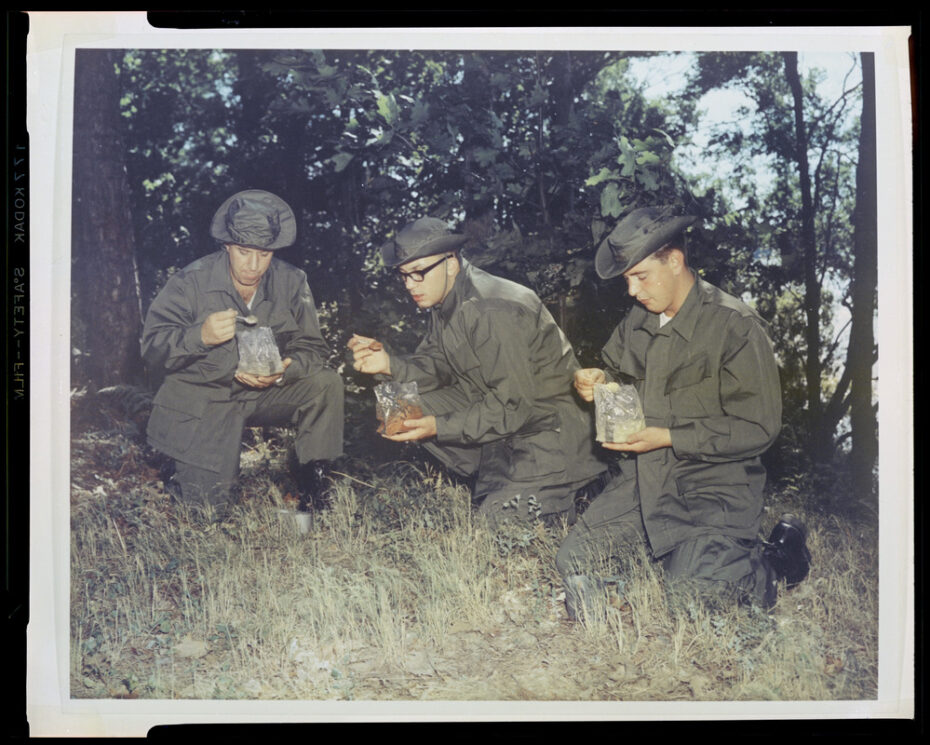 Discover the extensive online archive at the Massachusetts Digital Commonwealth. Found via Present & Correct.
7. DIY pressed flower pumpkins
Find the tutorial in the Instagram caption.
8. Dice made of terracotta Carbon dating indicates 2600-1900 BC.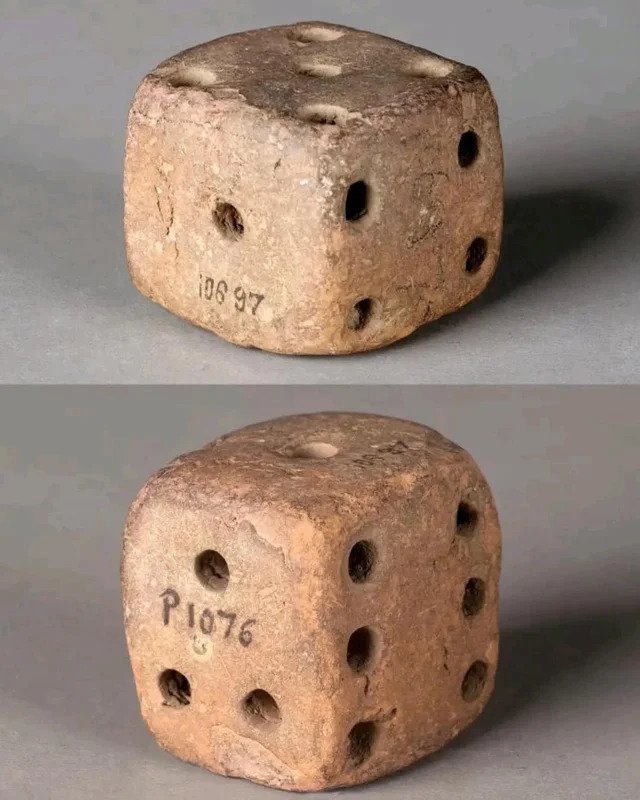 From Indus Valley Civilization in Harappa, Pakistan. Found on Google Arts & Culture.
9. The first commercially produced typewriter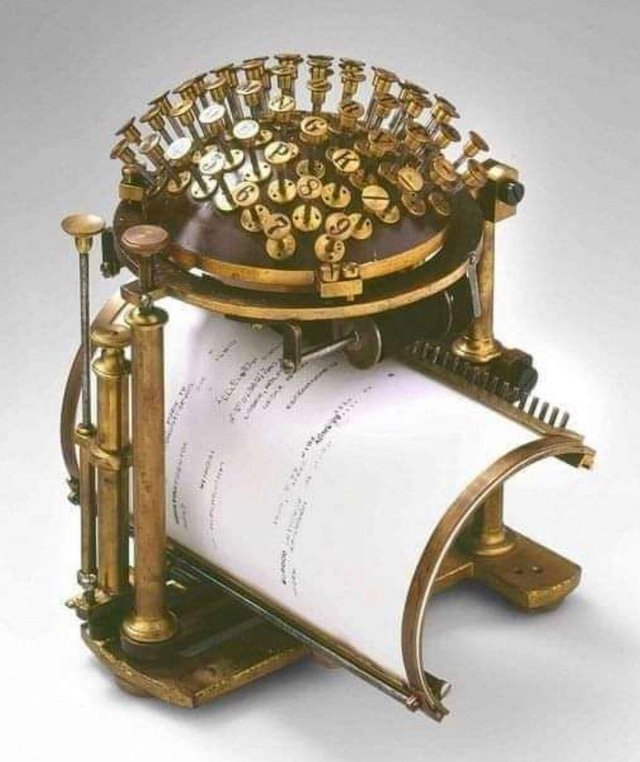 The Hansen Writing Ball is an early typewriter. It was invented in 1865 and patented and put into production in 1870. Found on Wikipedia.
10. Internal Memo titled "Principles" by Rob Strasser, Nike's first head of marketing (1977)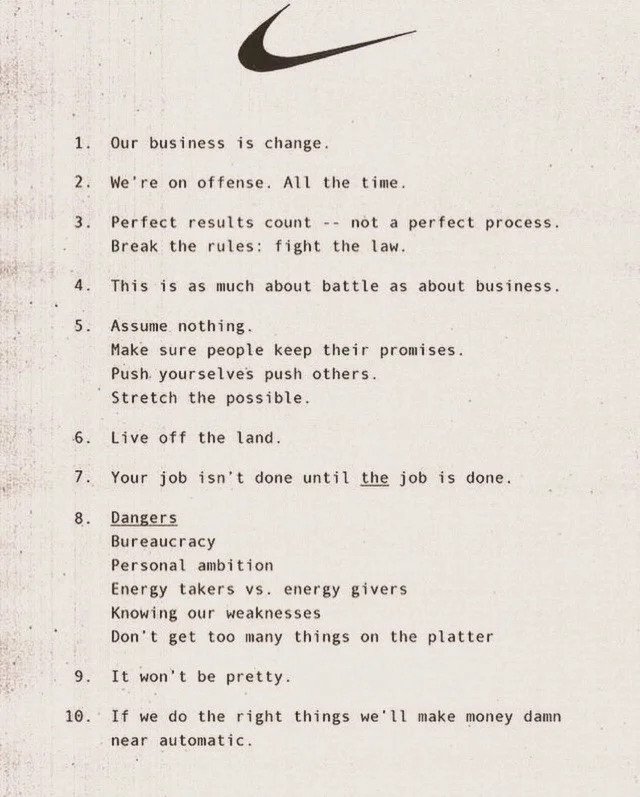 Found on Twitter.
11. Confiscated pens containing cheat notes intricately carved by a law student at the University of Malaga, Spain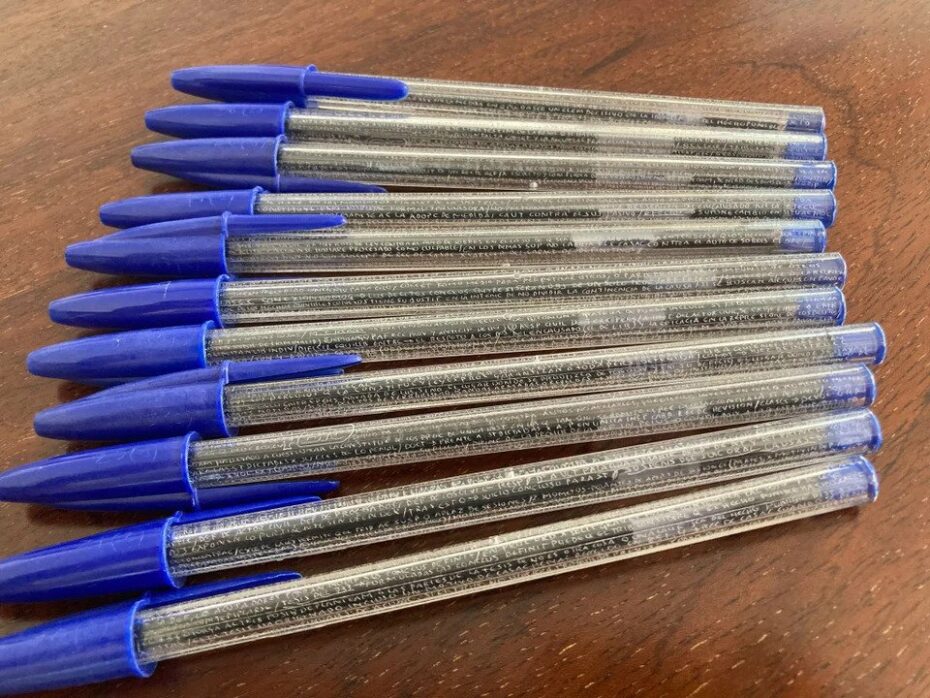 Found on Reddit.

12. A navigation hotline in 1963, long before Google Maps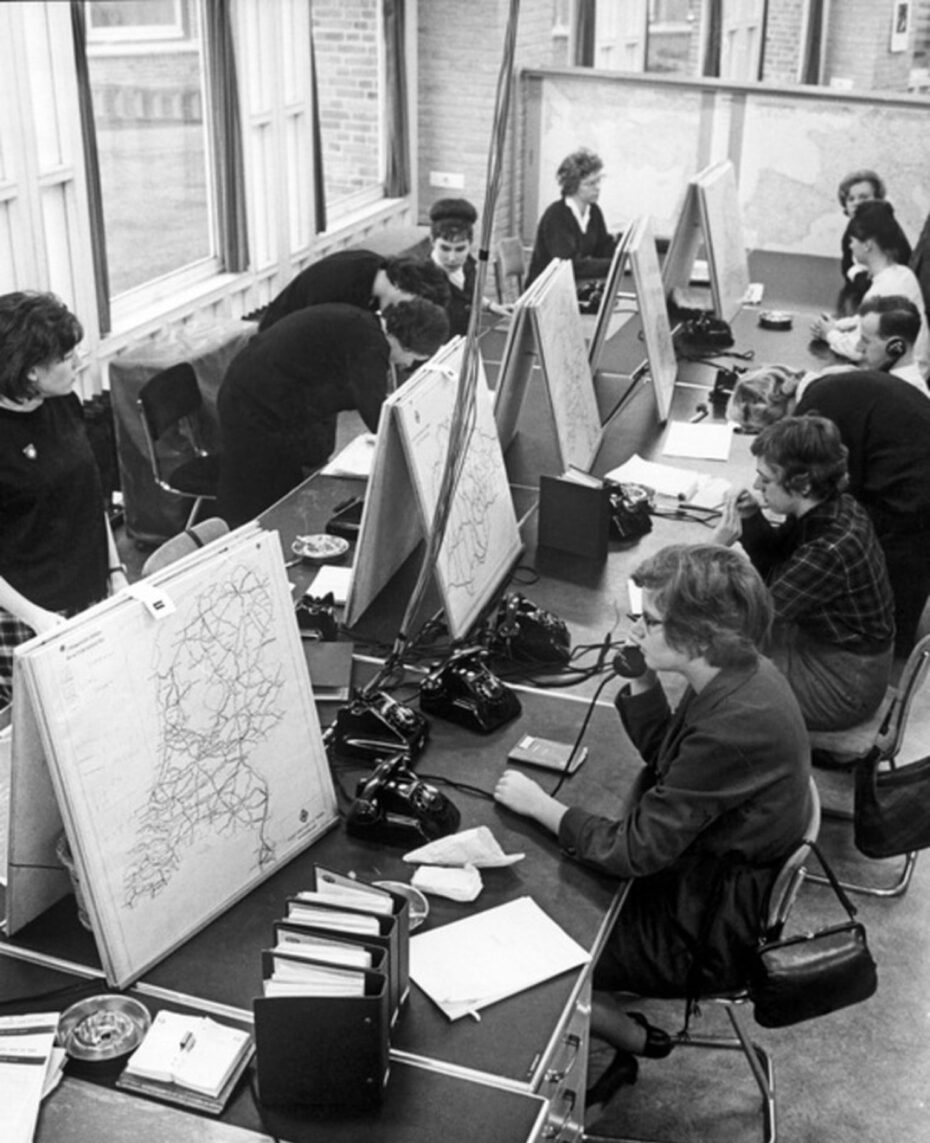 To give an idea of what a different world it was before GIS, pictured above is a "directions" call center long before satellite navigation and GPS were commonplace.
The image, taken in 1963, shows operators giving directions to callers who would inquire about driving directions before they left their home on a trip .
Found on Photograph of History. Image source here.
13. The music video for "Dog Police", one of the strangest music videos ever made. (1982)
Dog Police was a new wave band from Memphis, Tennessee that was a side project of the jazz band Tony Thomas Trio. It received light rotation on MTV through February 1984.