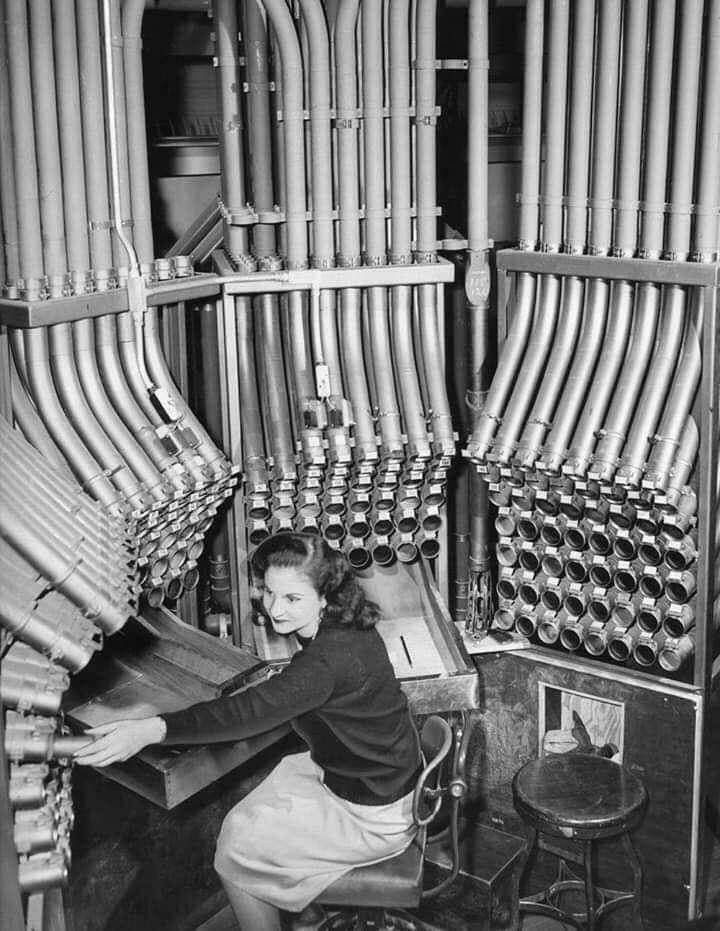 Years before the Paris Métro opened, there was another subterranean transport system rattling away beneath the city streets. Instead of messages floating around in the internet ether of apps and social networks, if you wanted to send a note to someone in your city in the 19th century, you tube. A network of sealed lines laid in the Paris sewers carried your correspondence from A to B, in style. Although snuggled up alongside the stinking sewers, these metal tubes were dashing in their looks as well as their speed. Sure, 'la beauté est dans la rue', but it's also underground. Let's take a trip down the chute of the Paris pneumatic post…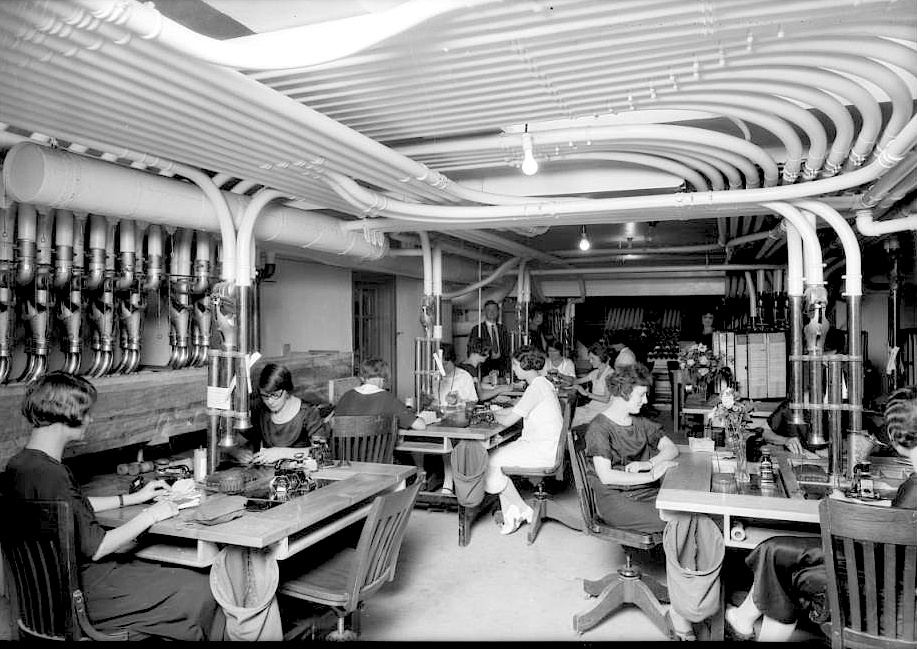 During the Second Empire, electrical telegraphy, otherwise known as the texting of the 19th century, was so popular in Paris that telegraph lines became overloaded with Morse code messages. History took a pause and thought, let's go back to old fashioned pen and paper.
Both curiously futuristic and romantically retro, the Paris pneumatic post sought to connect distant Parisians with more than just dots and dashes. From 1866, in order to avoid over ground traffic, telegrams were written and rolled up into canisters which zoomed through steel tubes under the streets using a suck and blow air pressure technique, like shooting a pea through a straw.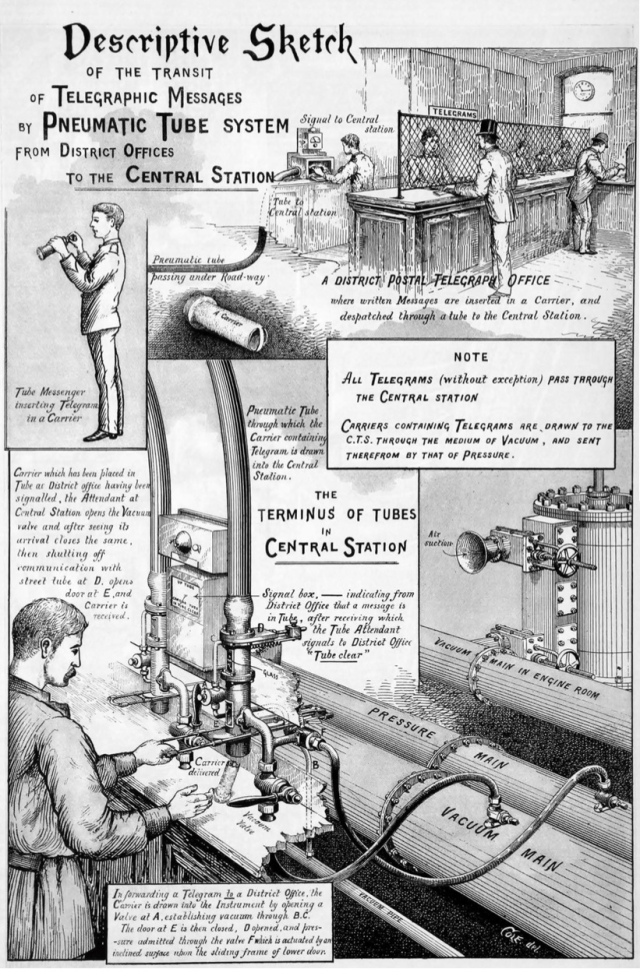 The first trench of pneumatic tube privately linked the telegraph office on Rue Feydeau to Le Grand Hotel on Boulevard des Capucines, just a short walk away. A paper aeroplane probably would have also done the trick with this one.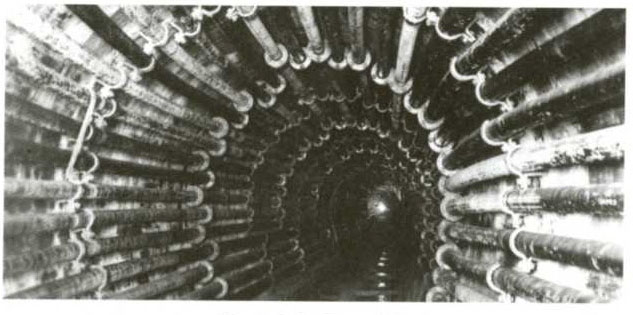 Unlike electric telegrams, messages sent via the pneumatic post were not charged per word, you just had to use an official little blue form, called a petit bleu. These petit bleus were designed for government officials, but once the public caught on to these swanky stationary sets and the ministries realised they could make some money from extending its reach, the network opened up to all Parisians in 1879.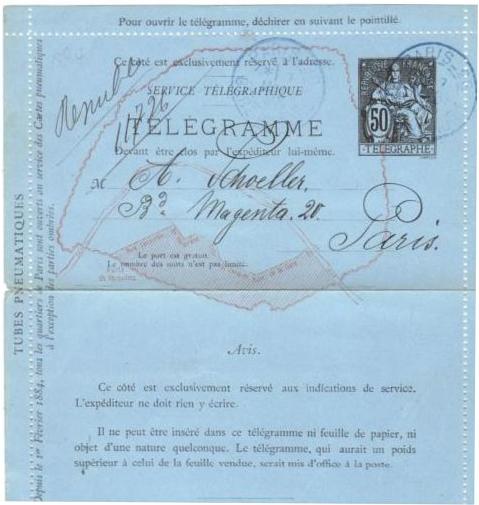 By 1884, the underground mailroad grew considerably, to serve all arrondisements, with lines operating in two directions and a bunch of workers on each end controlling the organ-like network of tubes. Post would then be passed on to a courier who would complete the final step by bike. Et voilà, you've got mail.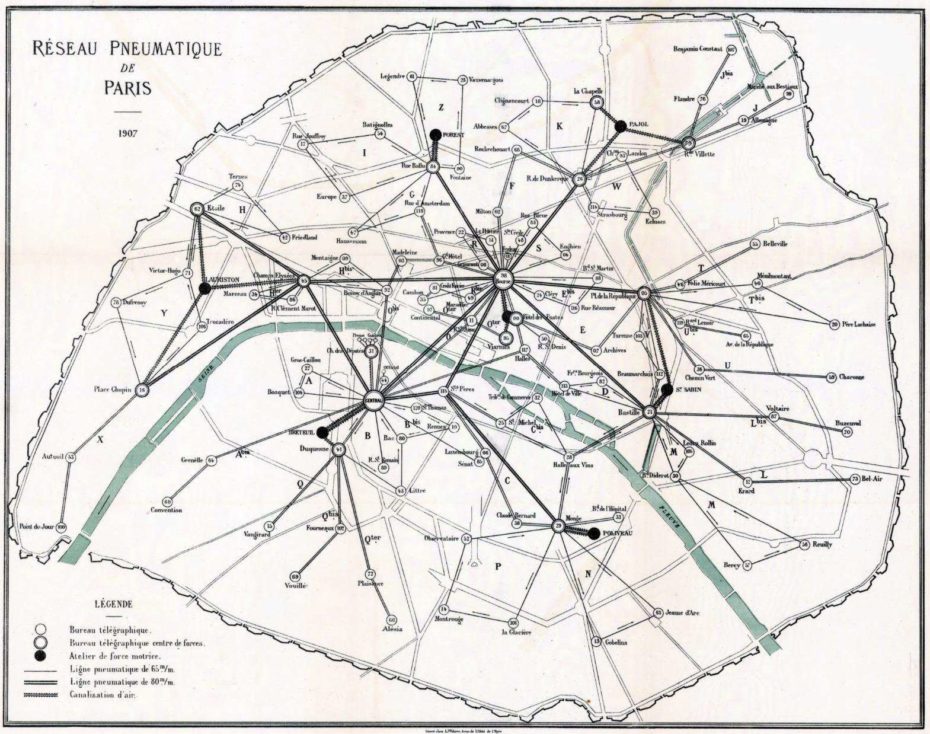 In the early 1900s, you could send pretty much whatever could fit in a standard cylinder. Theatre tickets, bills, postcards, novels and cats (yes, this did happen in New York's pneumatic post) all whizzed around underground and reached their recipient in just an hour. Beats Amazon Prime.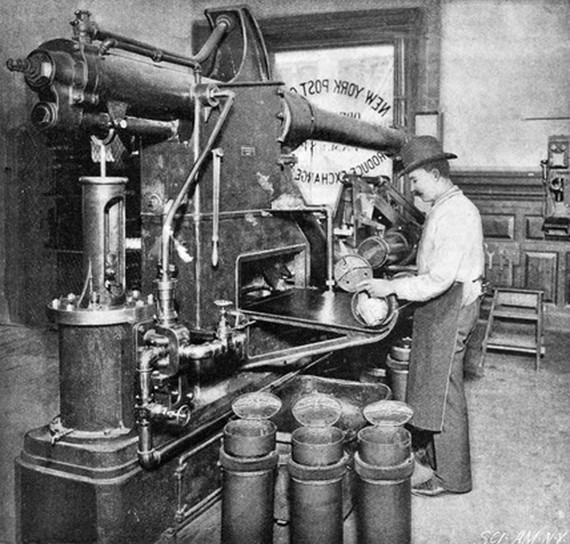 Despite living in the so-called age of invention, the most popular thing to send was a letter, timeless and ordinary, and known in those days as a pneu. Unlike telegrams which digitised its short and sharp messages, a pneu has analog meaning. In other words, the more characters a letter has, the more character a letter has. A person's handwriting, their spelling mistakes, the looping of their y's and crossing of their T's sparks more than you think. When was the last time you wrote a letter to a friend? Could you recognise their emoji choices over their handwriting?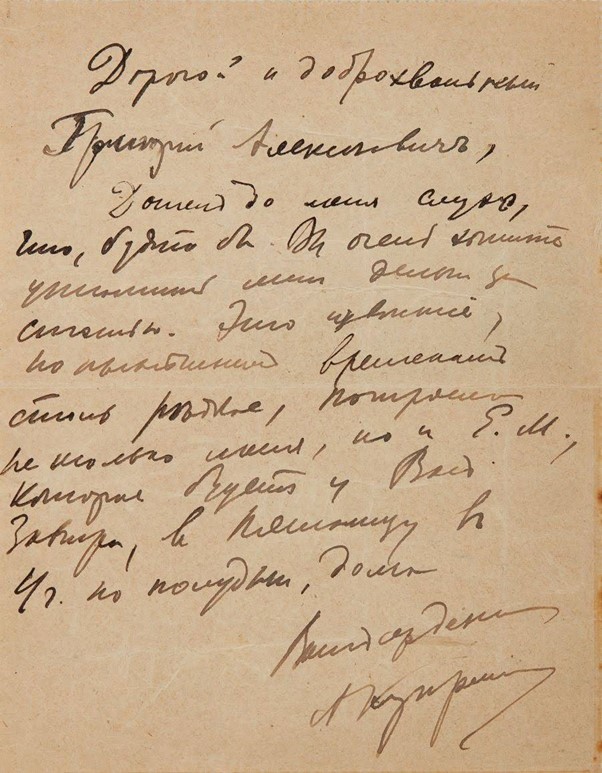 The memoirs of French politicians from this era are littered with references to pneus, be it from allies, enemies or illicit lovers. Asking someone out on a date, or rejecting their offer via pneu required more thought, and tact, than when communicated by telegram. Letting your feelings loose on an underground journey was an event. These hidden meanings may even change in the tube en route. In François Truffaut's 1968 movie Baisers Volés (Stolen Kisses), you can follow the physical journey of the protagonist's heartbreak around the city, after he poignantly posts a farewell love letter in the slot marked 'PNEUMATIQUES' and bids it adieu.
At its height in 1945, the Parisian pneumatic post was the largest network of its kind in the world, encompassing 460km and processing 30 million objects. However, underground snail mail wasn't unique to Paris, and the French didn't get there first.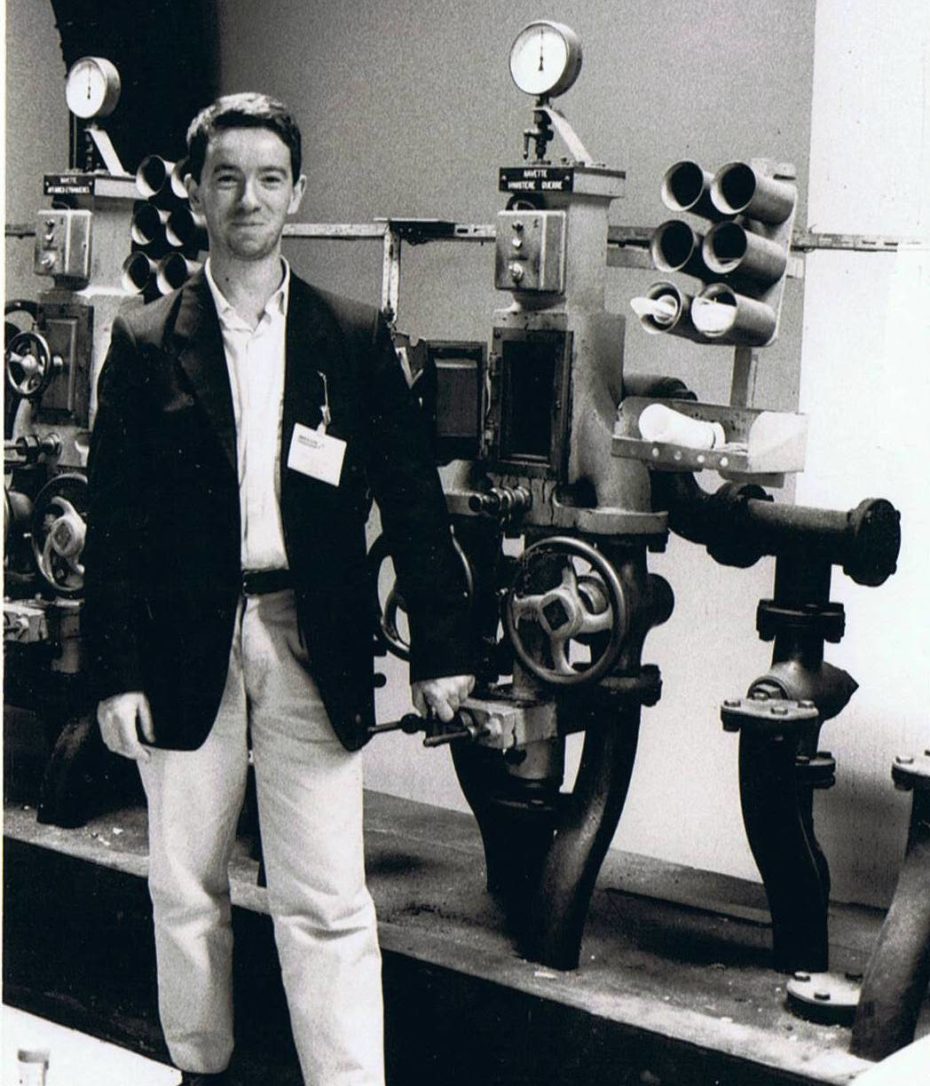 It all began across the channel in London in 1853, with the first route linking up the Stock Exchange to the city's telegraph station. Soon after, tunnels of tubes popped up in Prague, Berlin, New York and many other cities around the world.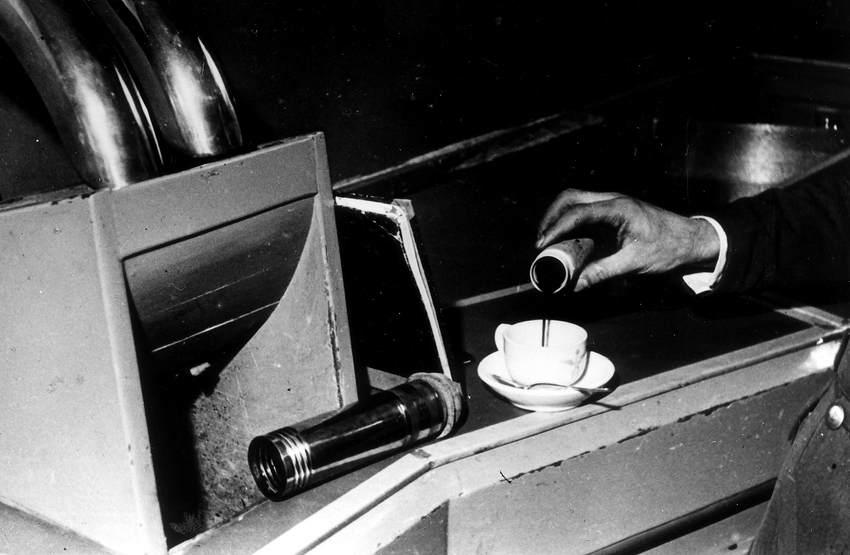 New technology spreads fast, and moves on at the same whooshing pace. As soon as The Washington Post declared the 20th Century 'the pneumatic age', electronic communication re-joined the conversation and killed off tube talk with the telephone and fax machine.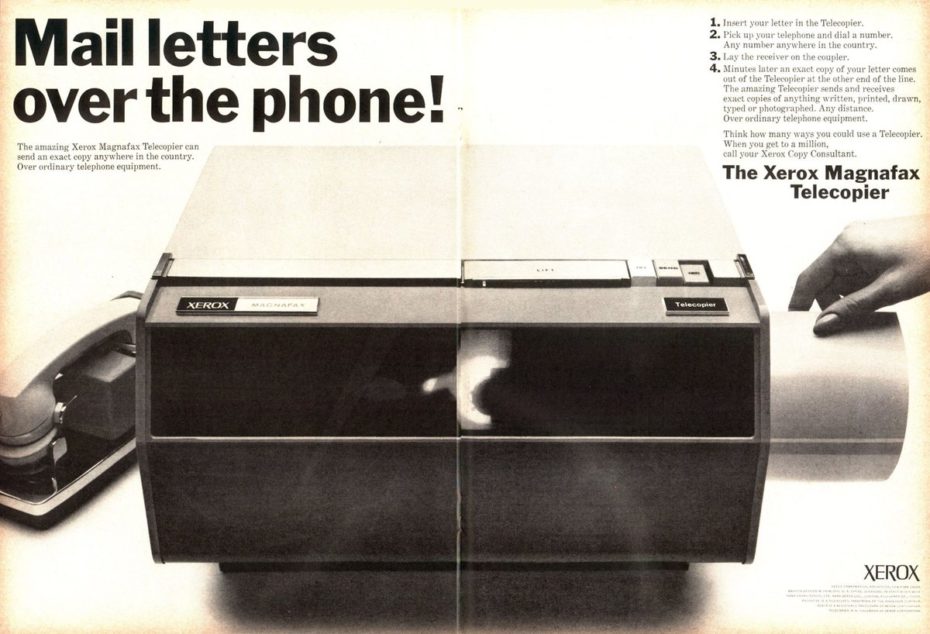 After years of decline, in 1984 the Paris pneumatic post was officially a dead letter. Miniature pneumatic systems still exist in some hospitals and banks but are regularly dismantled in favour of new modern methods. Although no longer in use, you can catch a glimpse of antique pneumatic pipes in New York's Public Library.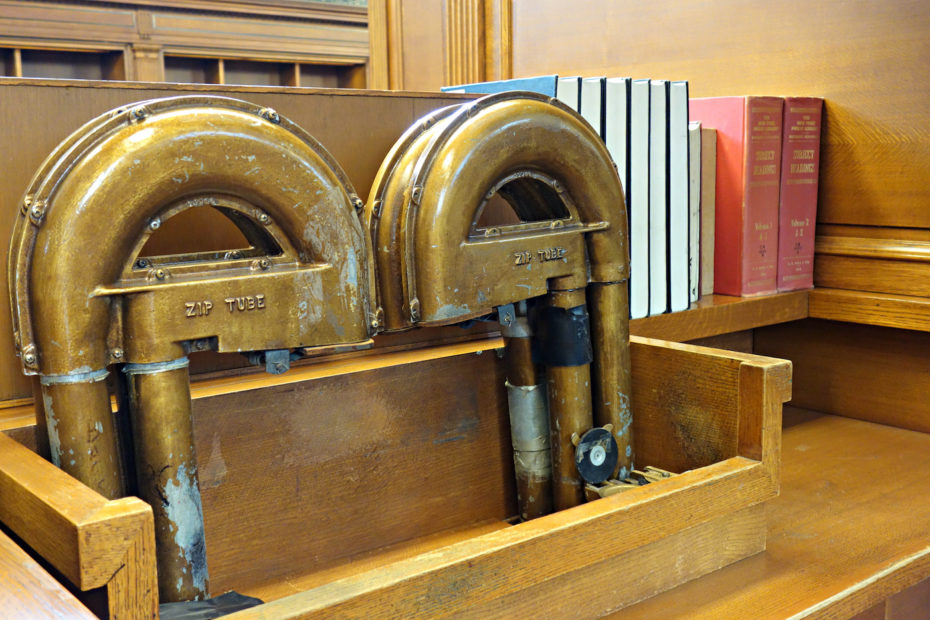 In a world where everyone's Grandma and their cat has a Facebook page, and 'post' means hitting share on an edited Instagram photo, why don't we turn things down a notch? The Paris pneumatic post came about because electric technology overloaded itself, so let's take the hint today too. There's something quaint and romantic about petit bleus, and the whirling underground journey they go on to reach their destination. So put your pen to your pneu, and if you need any tips, we've got you covered. Receiving a handwritten letter (that isn't a bill) is a gift as well as a message. While it may no longer travel in the same métallique-chic style, a clatter from your letterbox beats an illuminated phone screen any day.