1. It's Mushroom Hunting season! Here's an 1827 Atlas of Mushrooms
The edibles…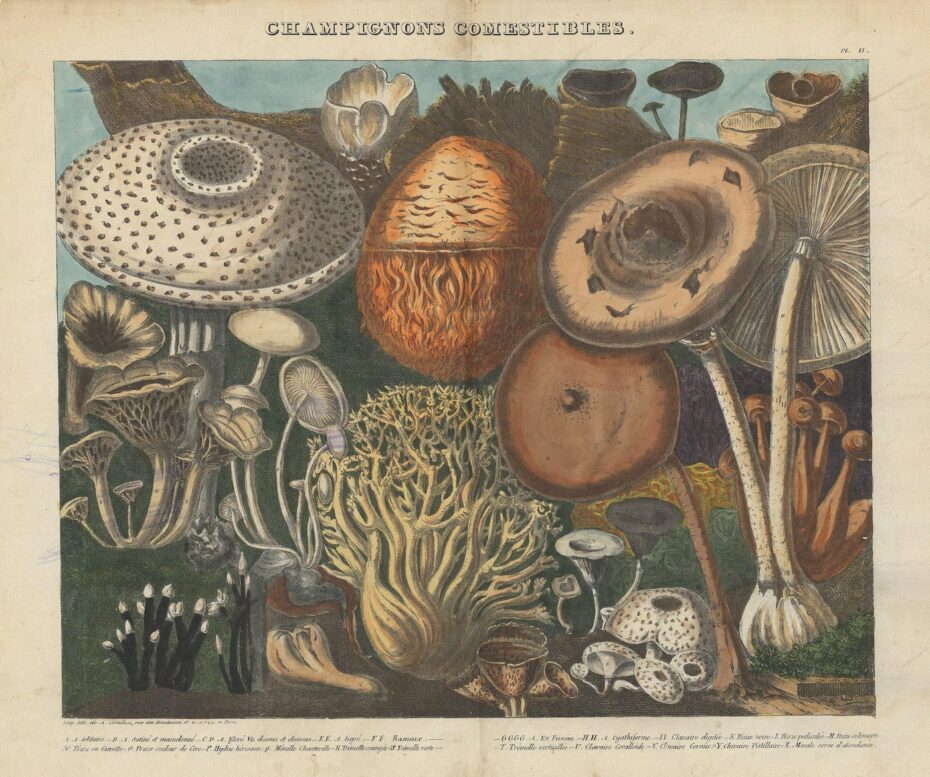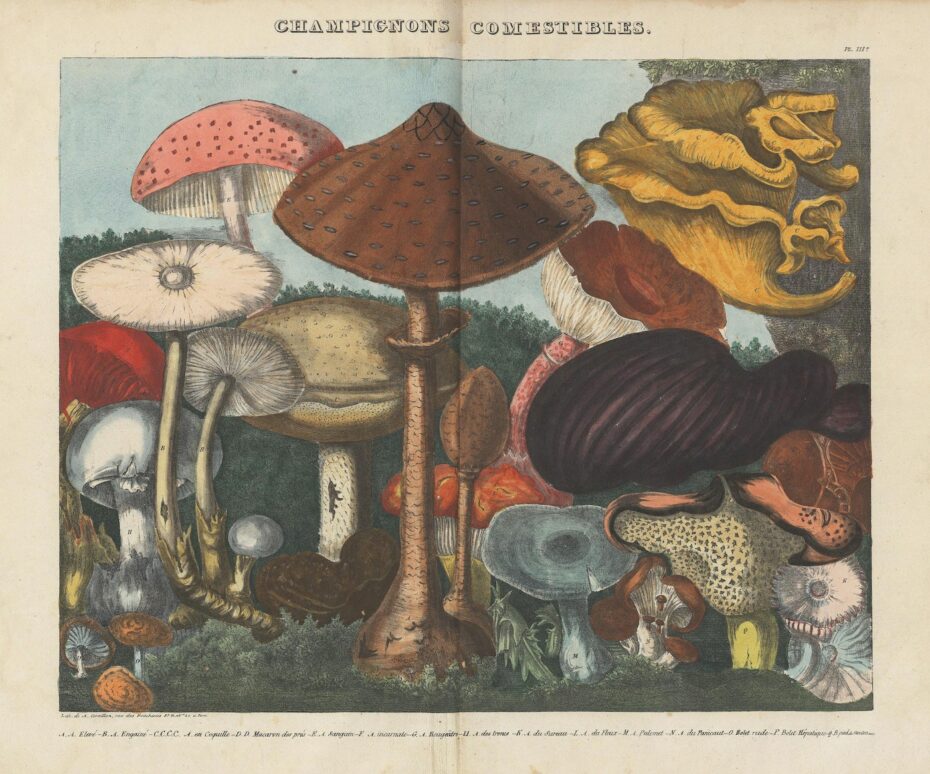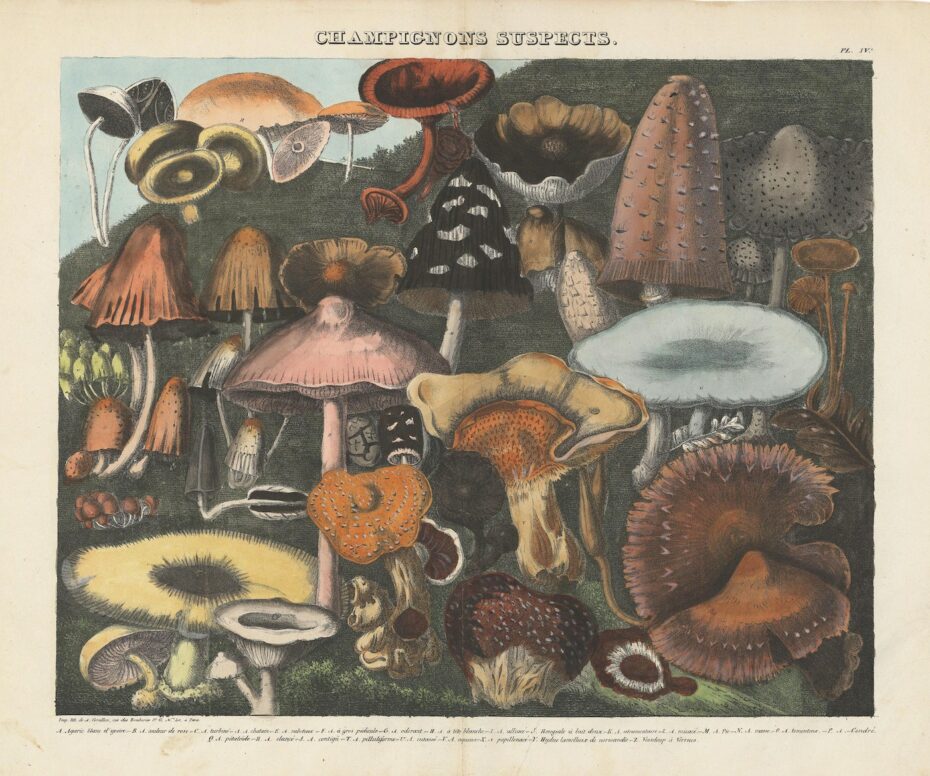 Mushrooms that can cause mild illness (from vomiting to indigestion)…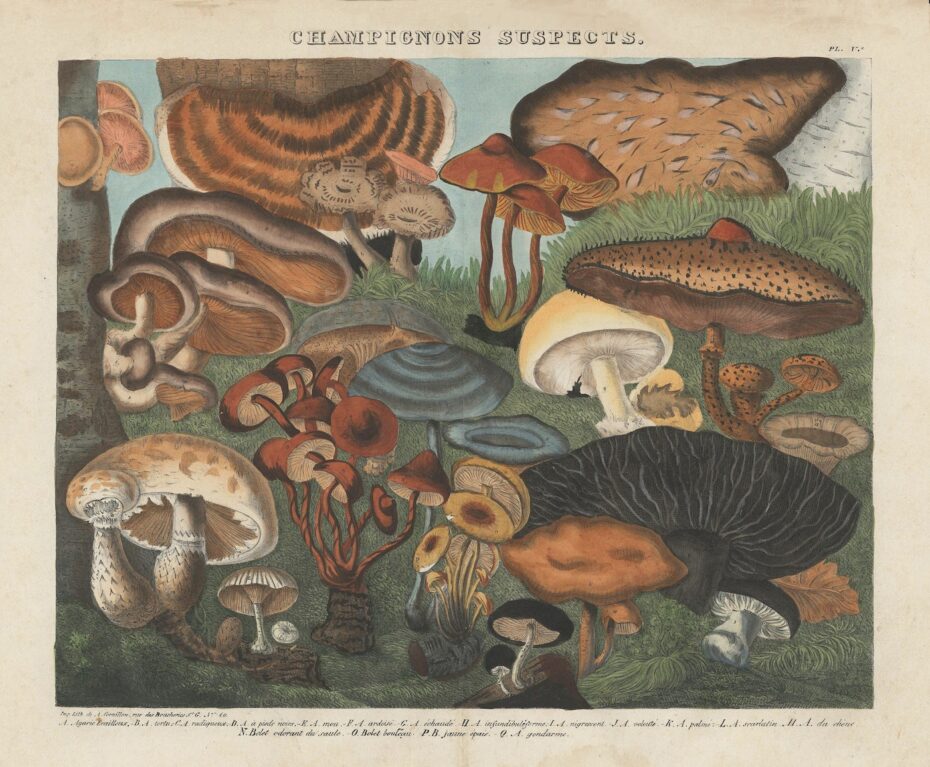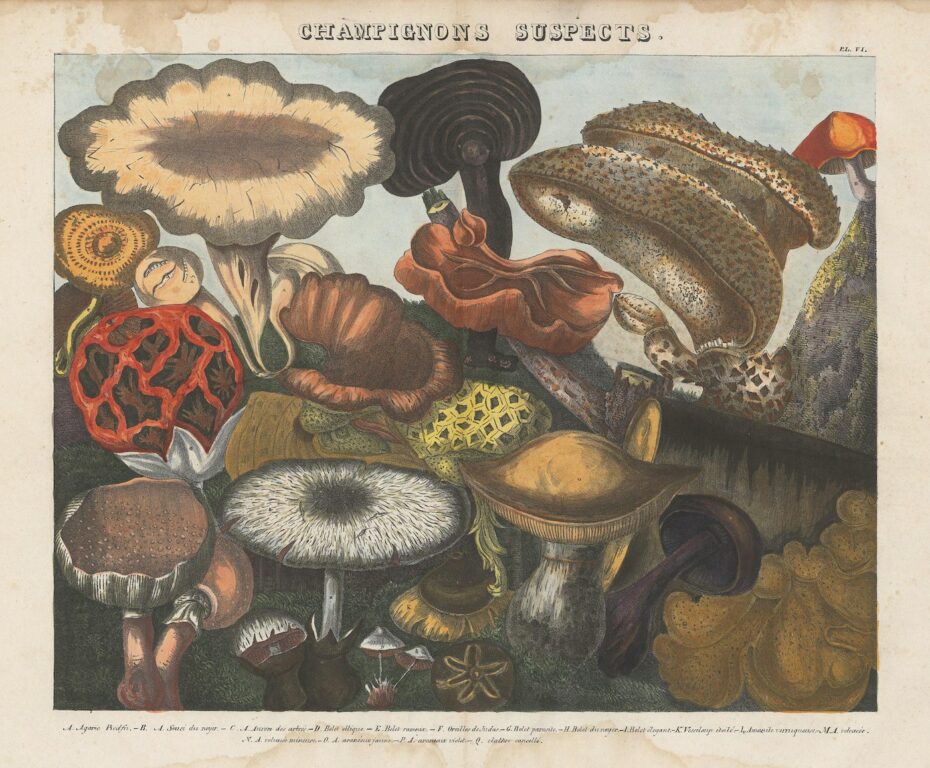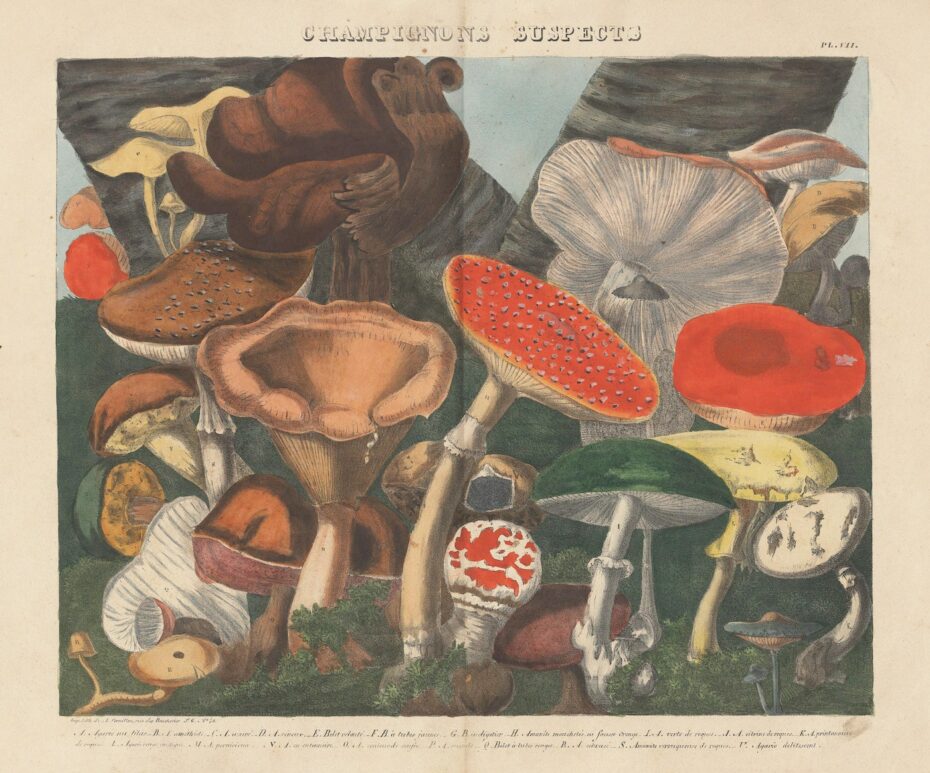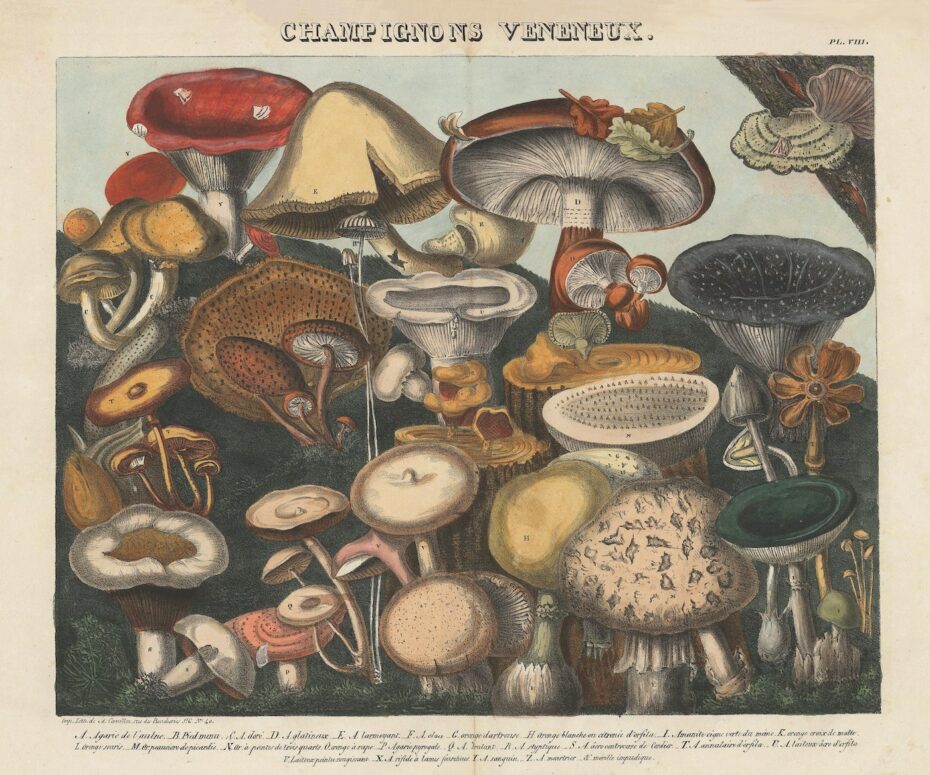 Poisonous mushrooms…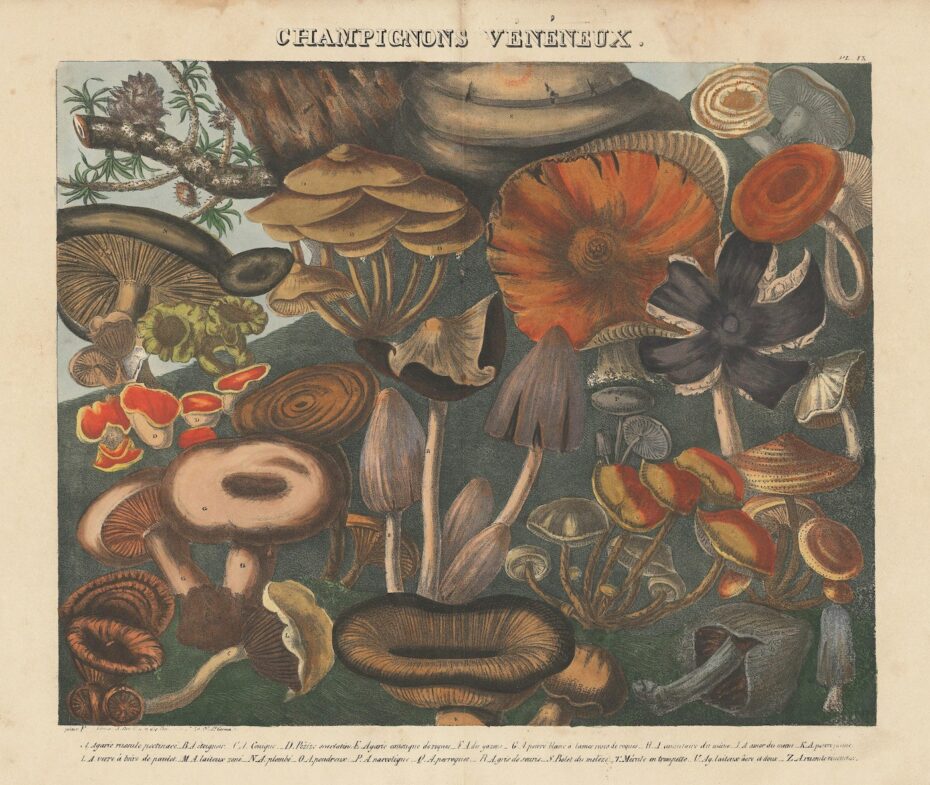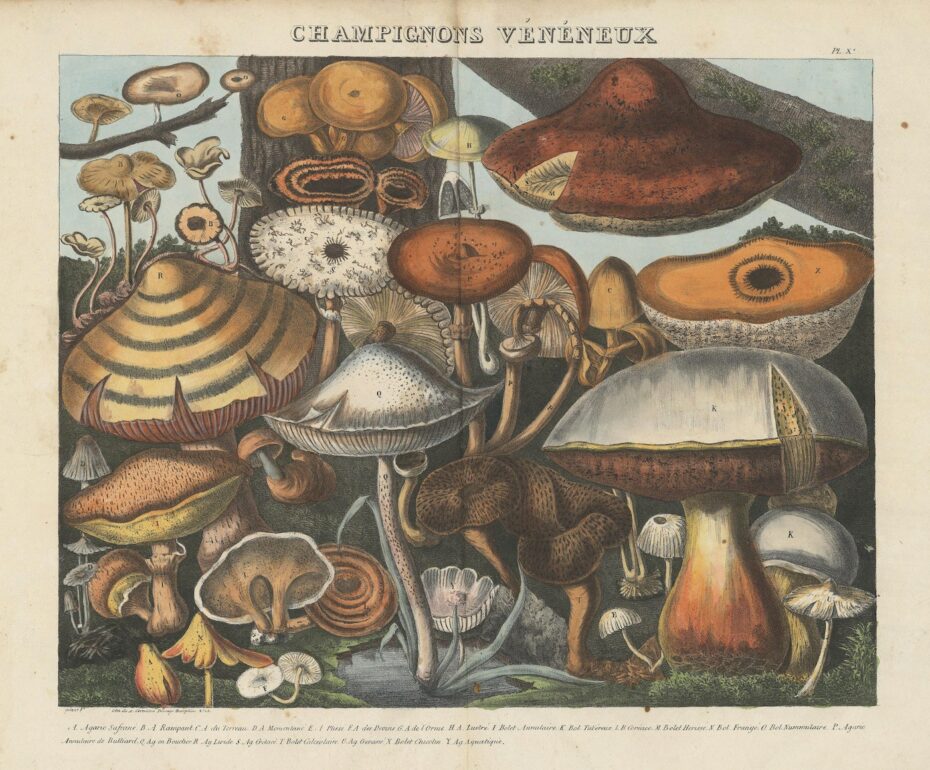 Lithographs from M. E. Descourtilz's Atlas des Champignons (1827), found on The Public Domain Review.
2. Rainbow Clouds, aka Iridescent Pileus Clouds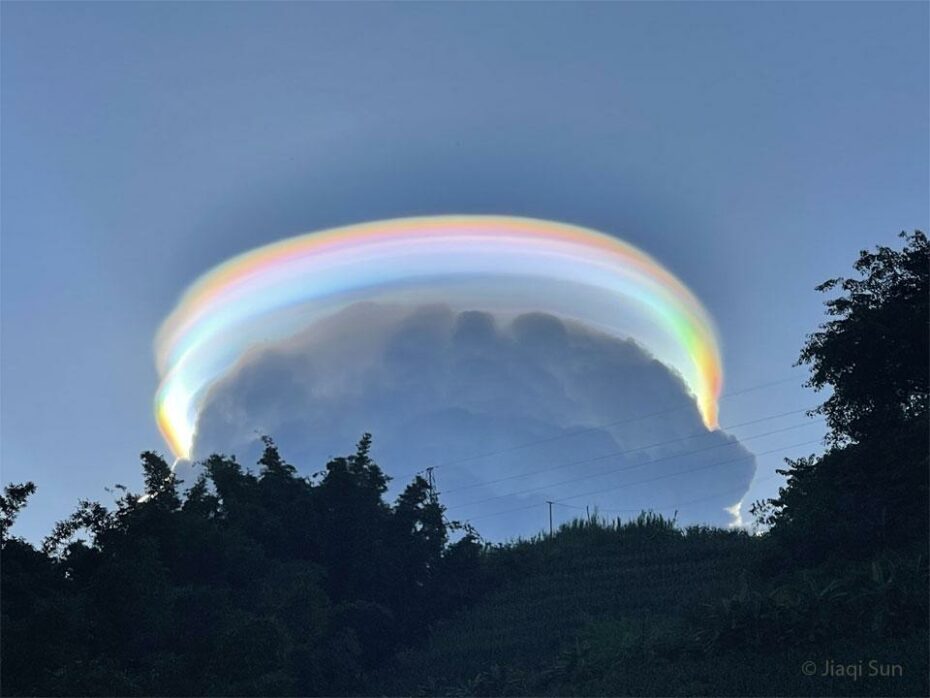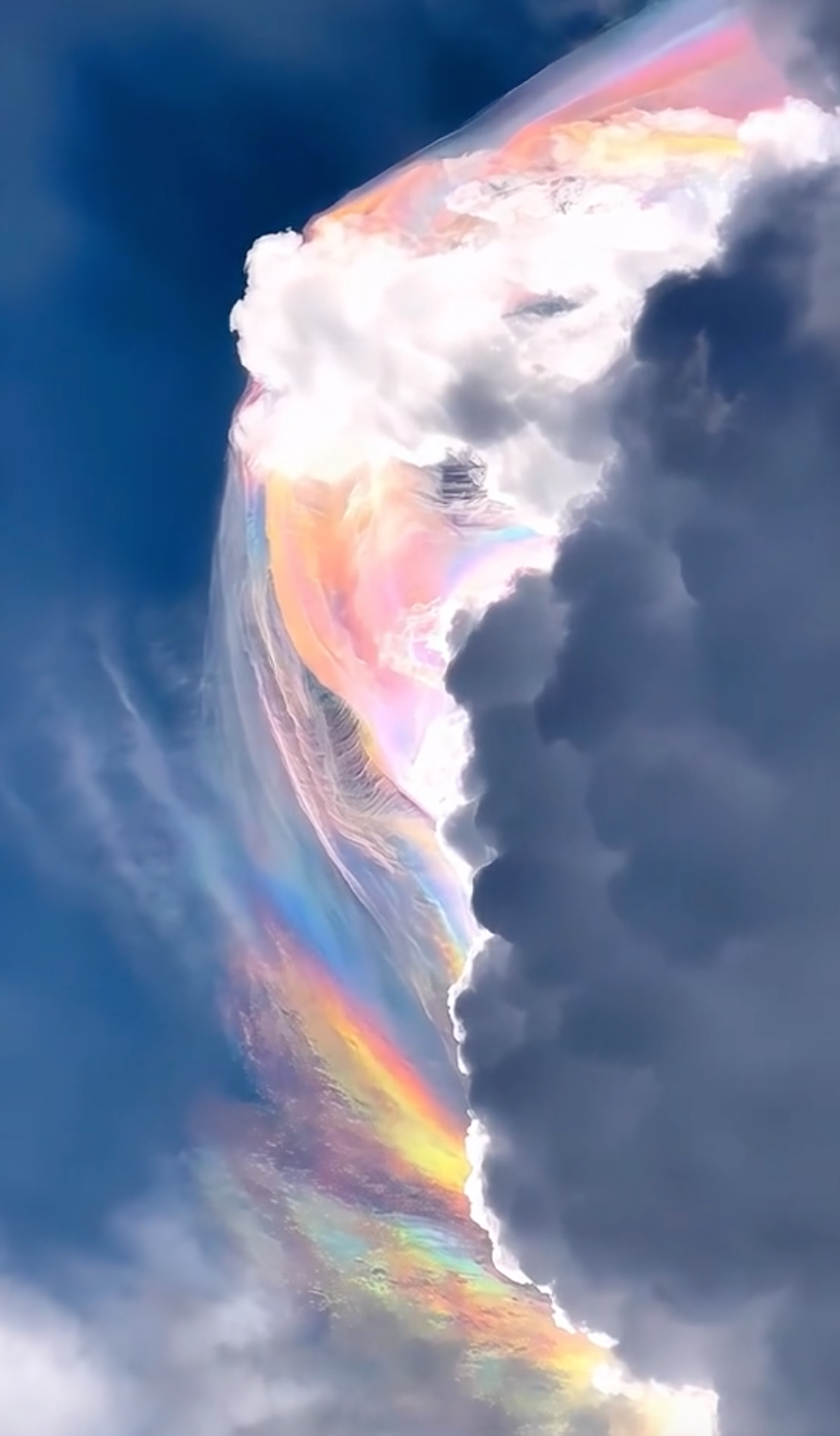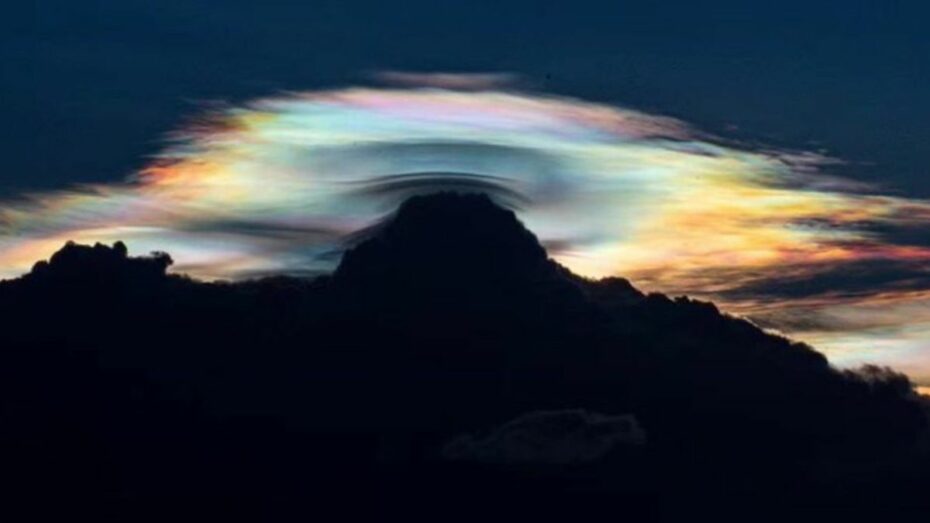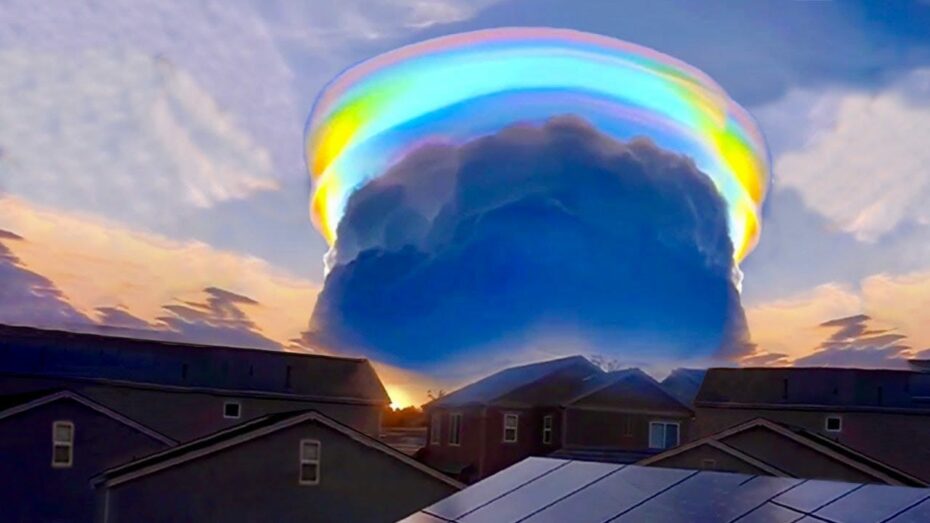 A group of water droplets that have a uniformly similar size and so together diffract different colors of sunlight by different amounts. The formation of a rare pileus cloud capping a common cumulus cloud is an indication that the lower cloud is expanding upward and might well develop into a storm.
Found on NASA.
3. When you need help at a train station in Japan, customer service literally pops out of the wall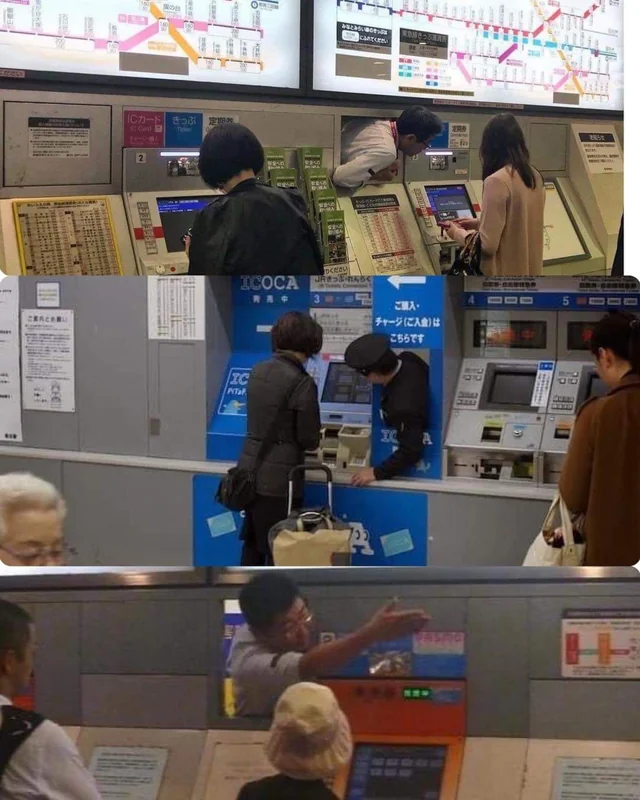 Behind the machines, there is a huge room. There is always someone from the station replacing the coins, resupplying the tickets or just cleaning. It's a real thing, when you need someone you click on a button and they will open a small door to help you. Most of the time something is just stuck.
Found on Reddit.
4. Truman Capote, Paris, 1947 by Karl Bissinger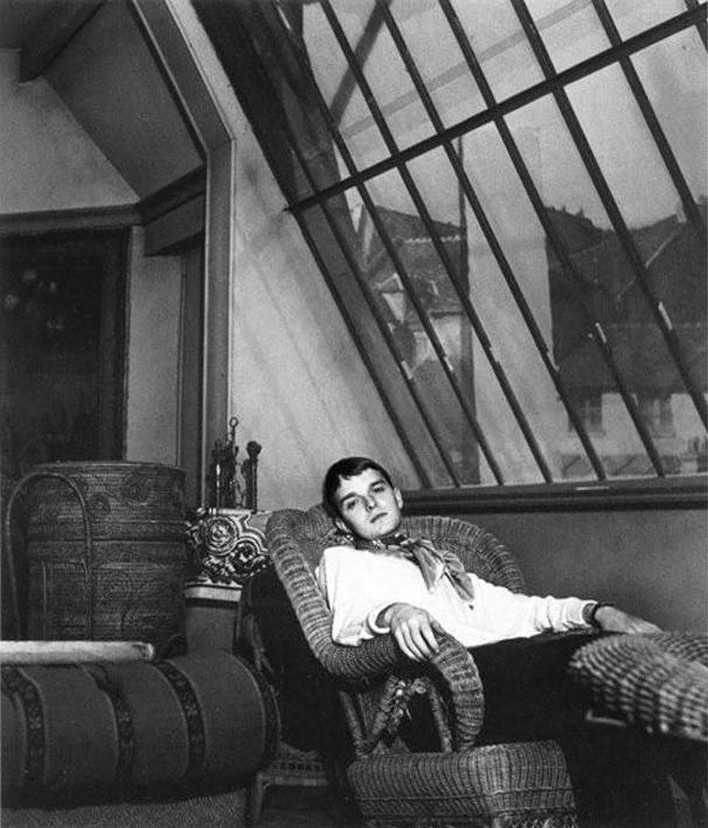 Found on Tumblr.
5. A Chinese 'banquet' composed of natural stones that resemble food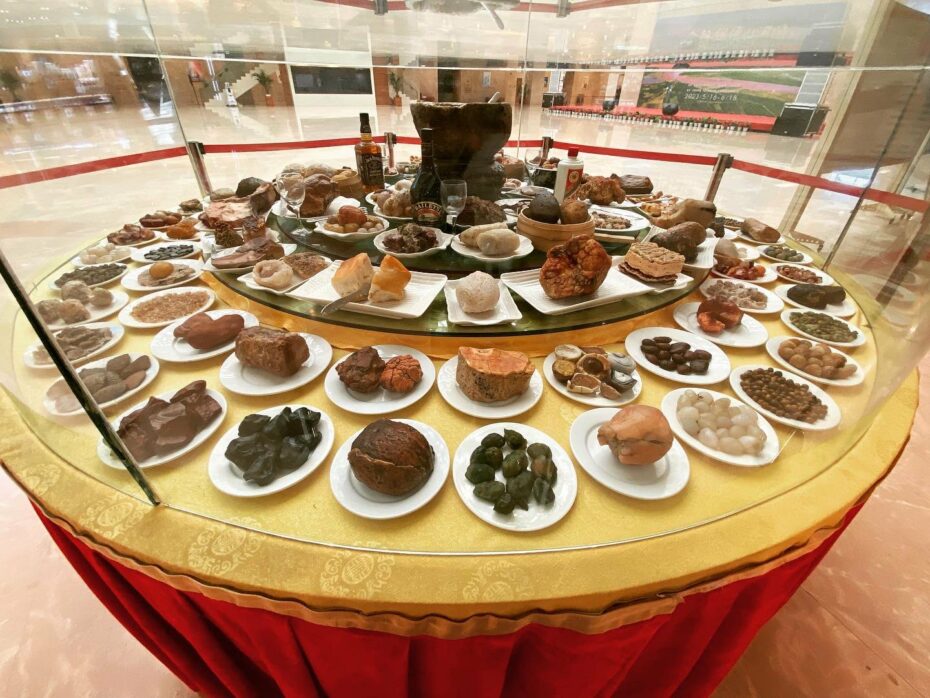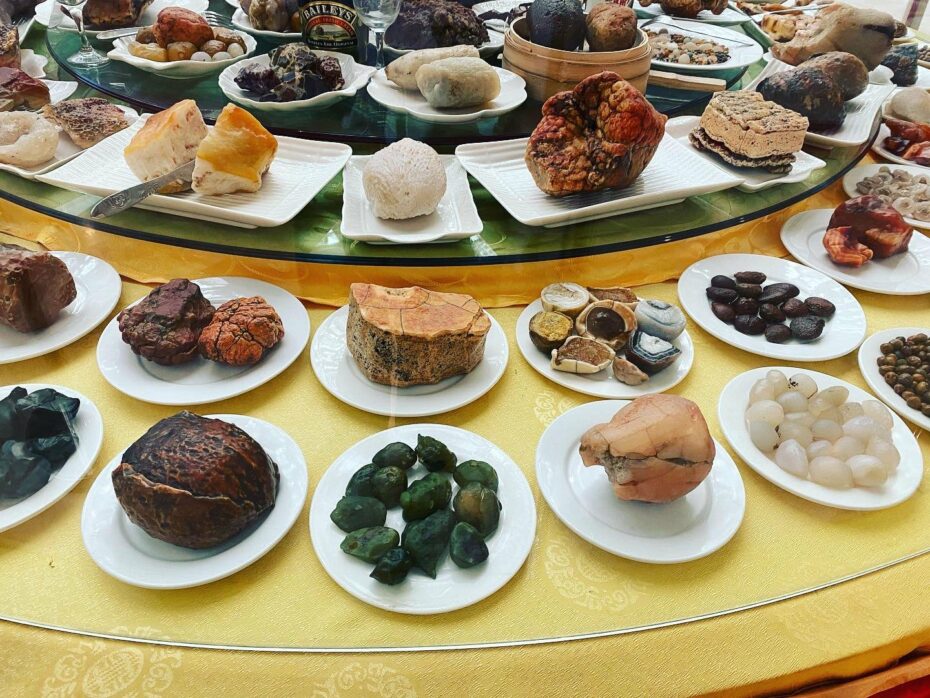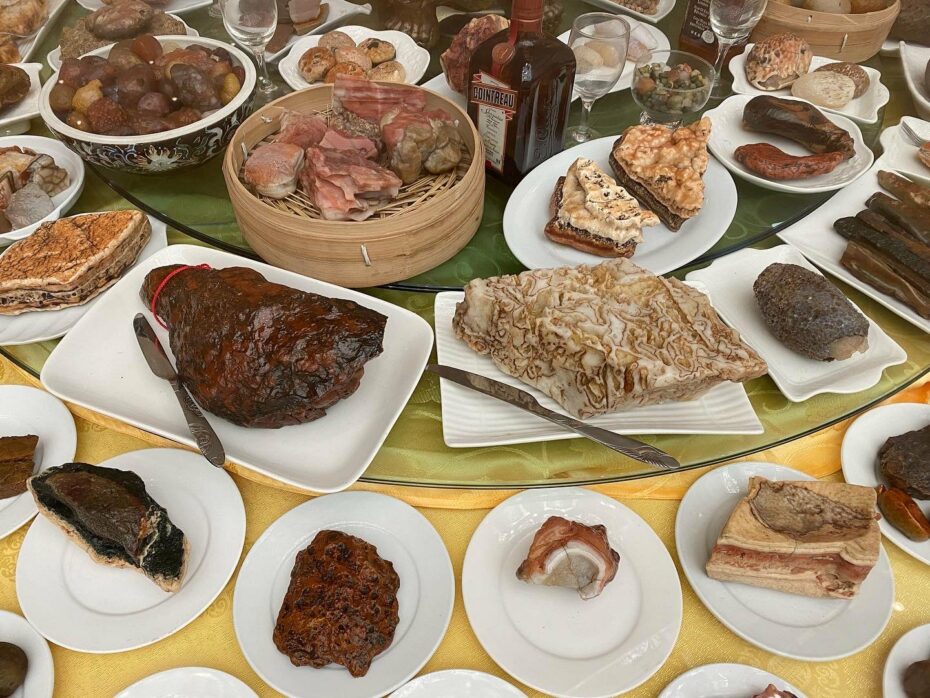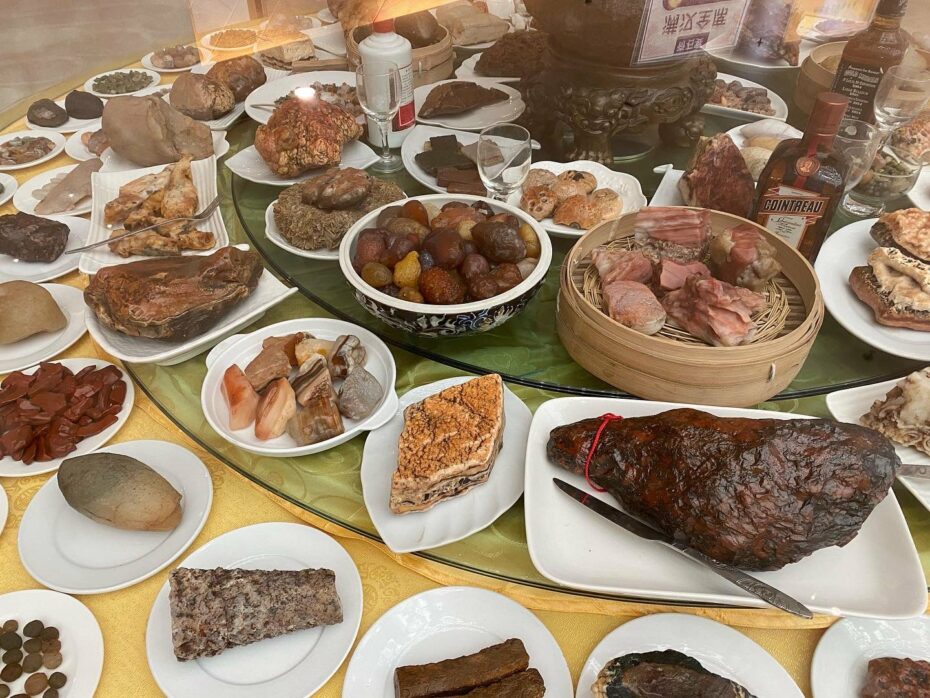 Found on Twitter.
6. A Guide to a Gilded Age tablescape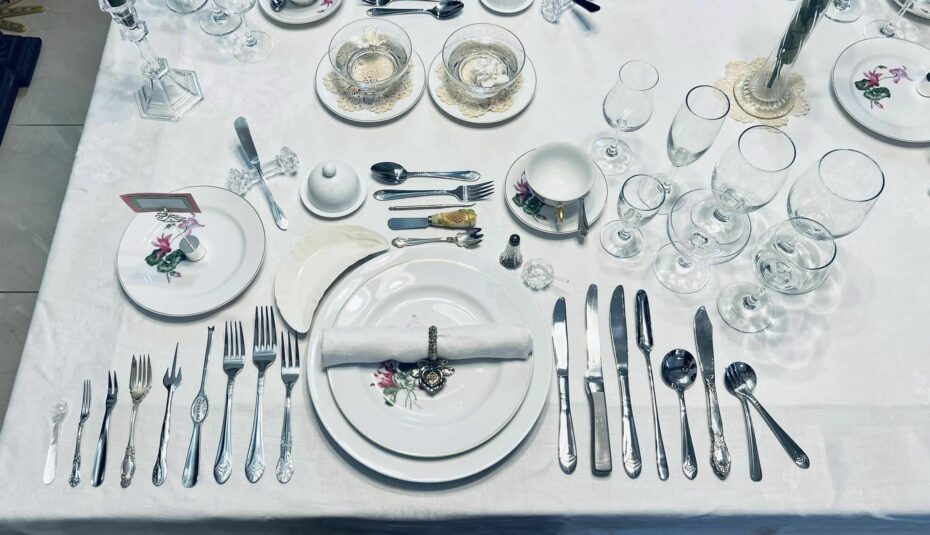 1. From left of the main plate, from left to right: mother of pearl caviar spoon, berry fork, escargot fork, fish fork, mango fork, lobster pick, entrée fork, relevé fork, salad fork (European style where the salad is served at the end of the meal instead of at the beginning).
2. From the right of the main plate, from right to left: seafood cocktail fork, bouillon soup spoon, fish knife, cream soup spoon, bone marrow scoop, entrée knife, relevé knife, salad knife.
3. Above the plate from top to bottom: dessert spoon, dessert fork, nut pick, cheese knife, sorbet fork.
4. The crescent shaped plate on the upper left of the plate is a fish bone dish.
5. To the upper right of the plate is a personal pepper shaker and crystal salt cellar with crystal spoon.
6. To the left of the bone dish is a bread plate with a place-card holder on top.
7. Next to the bread plate is a butter spreader laying on top of a crystal knife rest.
8. Next to the knife rest is a personal butter pat with lid.
9. For this particular arrangement, the top left is the first glass used, then each glass from the top row is used from left to right, then the far-right bottom glass is next, and then the bottom glasses go from right to left, ending with the tea service. In that order the glasses are as follows: Sherry glass, champagne flute (for the opening dinner toast), water goblet, white wine glass, red wine glass, champagne coupe (for dessert champagne), port glass, and finally teacup with saucer and demitasse spoon
10. Finally, at the very top are the fingerbowls, lying on top of a crocheted doily, lying on top of the dessert plate.
Collector's additional notes:
1. I chose to arrange American style with tines and bowls up this time because unfortunately most silverware these days are made with the design on one side only. Otherwise, I would have laid it out French style.
2. The pieces are not all of the same design. It is virtually impossible to find a 100% matching set of all pieces unless you want to pay $35k at a Tiffany or Sotheby's auction (and even then, sets rarely have all of the pieces.)
3. If it were a real Victorian/Edwardian era dinner with serving staff, the table would not start with all of the pieces out at once.
Found on The Gilded Age Society.
7. An Introduction to Chinoiserie: When European Monarchs Tried to Build Chinese Palaces, Houses & Pavilions
Today it would be viewed as cultural appropriation writ large, but when Louis XIV ordered the construction of a 5-building pleasure pavilion inspired by the Porcelain Tower of Nanjing (a 7th Wonder of the World few French citizens had viewed in person) as an escape from Versailles, and an exotic love nest in which to romp with the Marquise de Montespan, he ignited a craze that spread throughout the West.
8. An elegant and homely conversion of 17th-century stables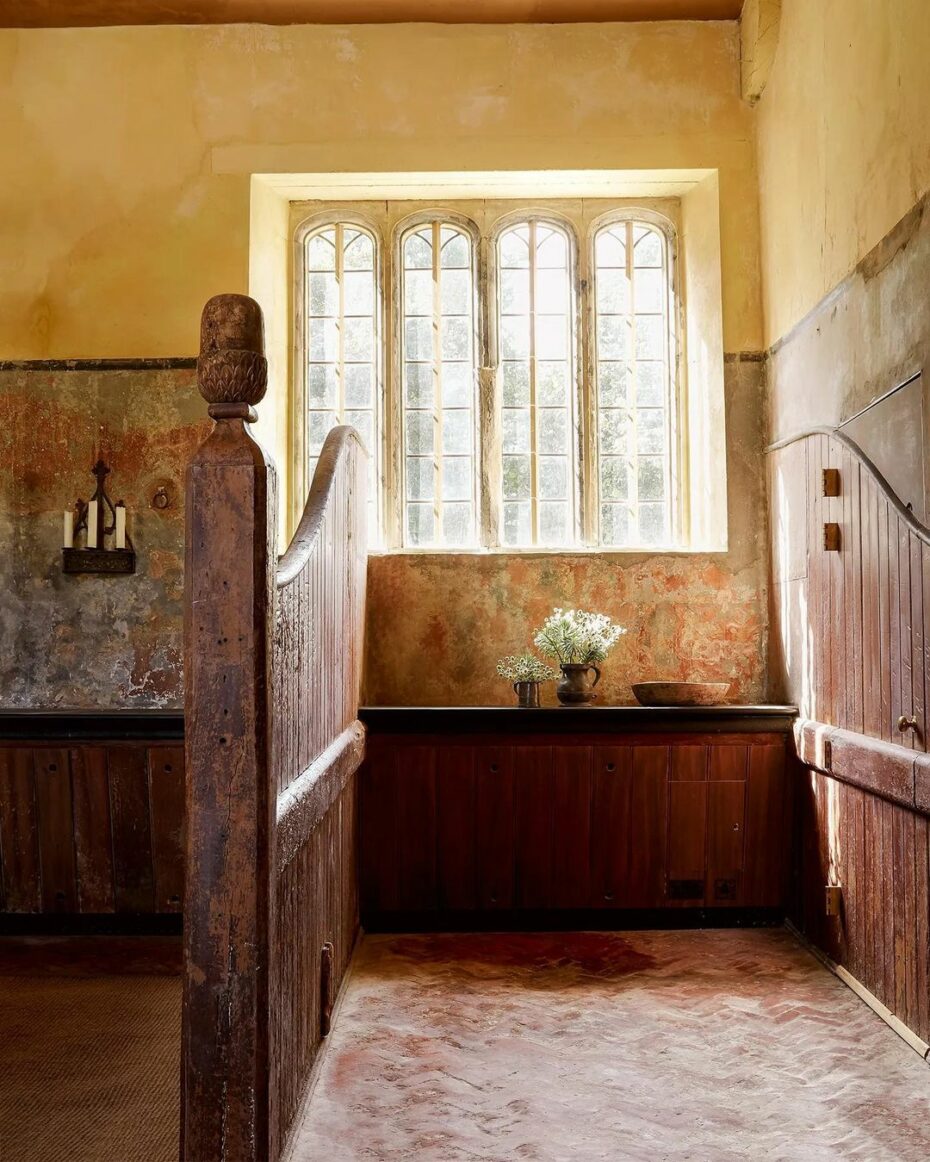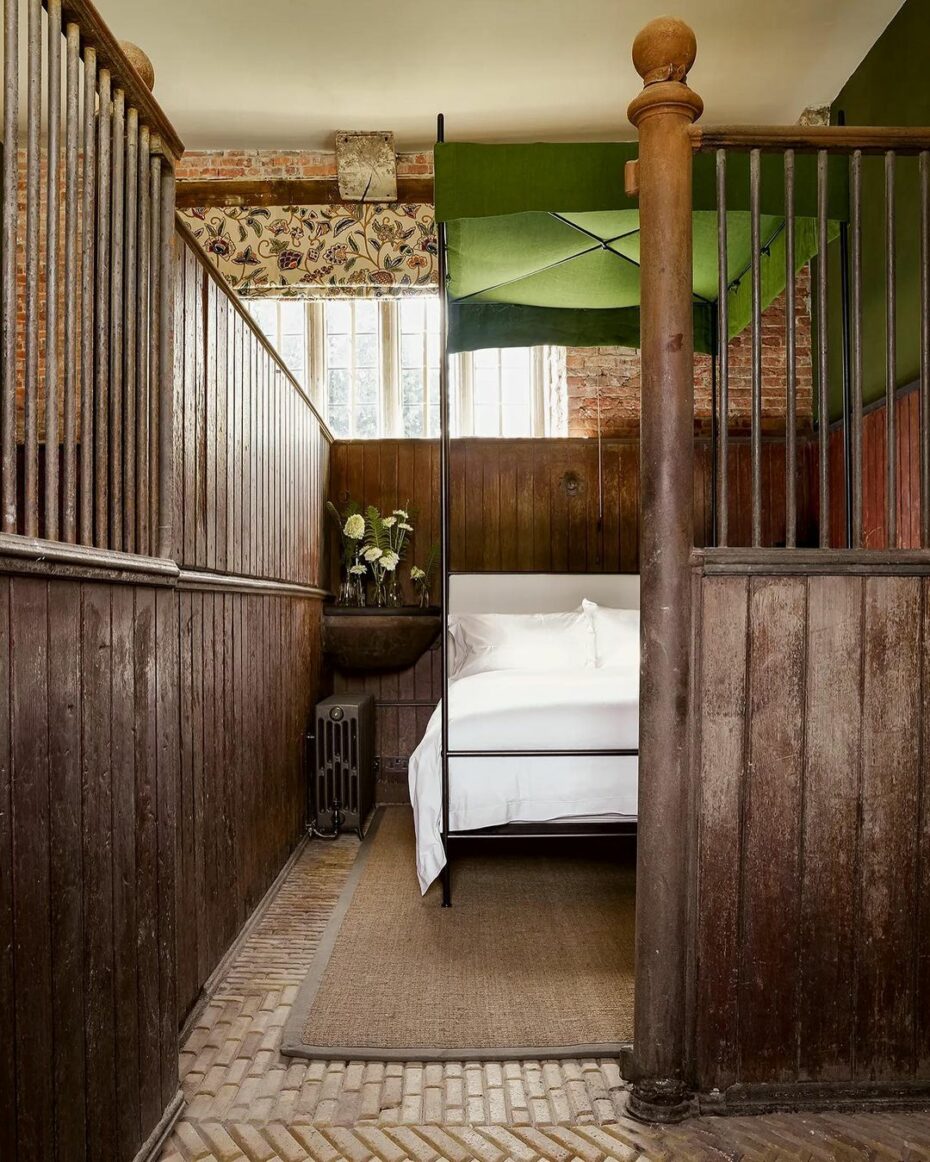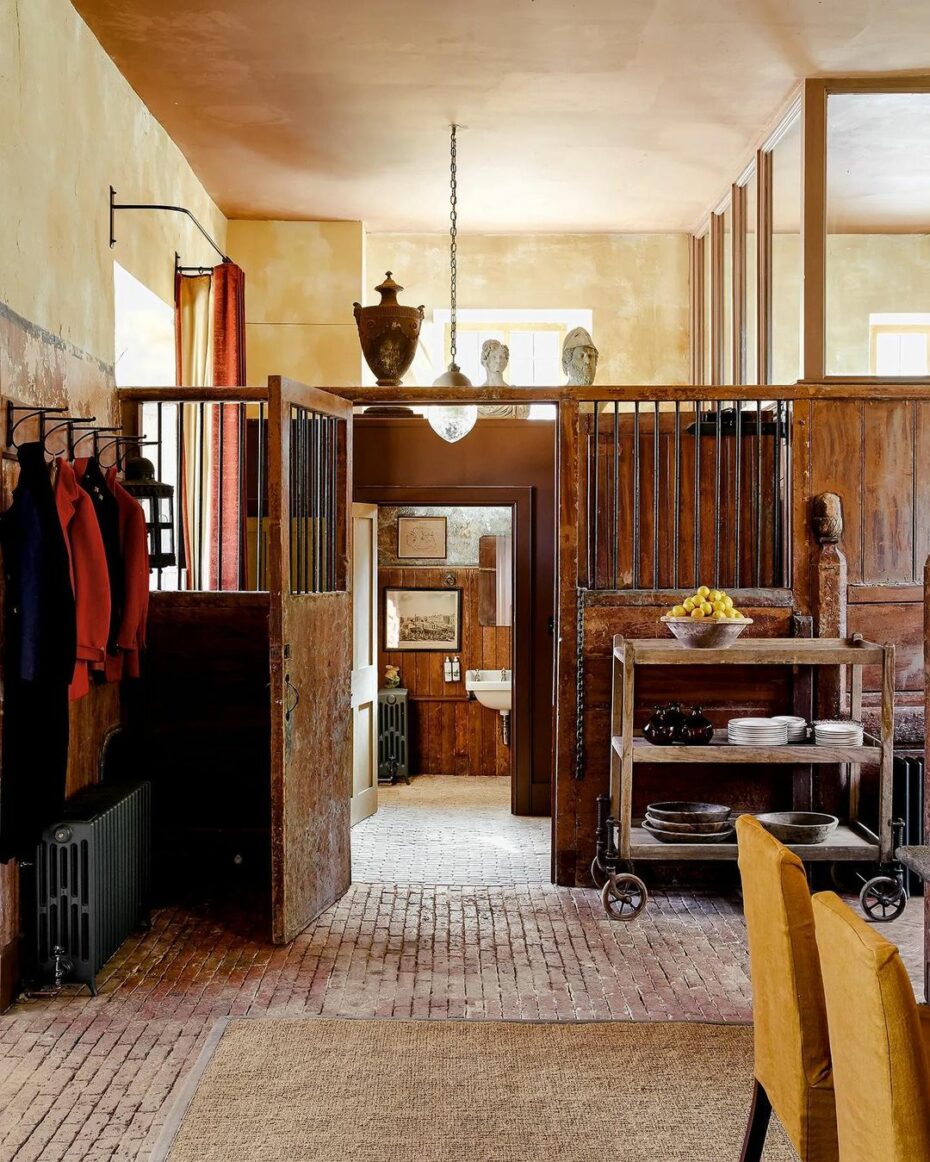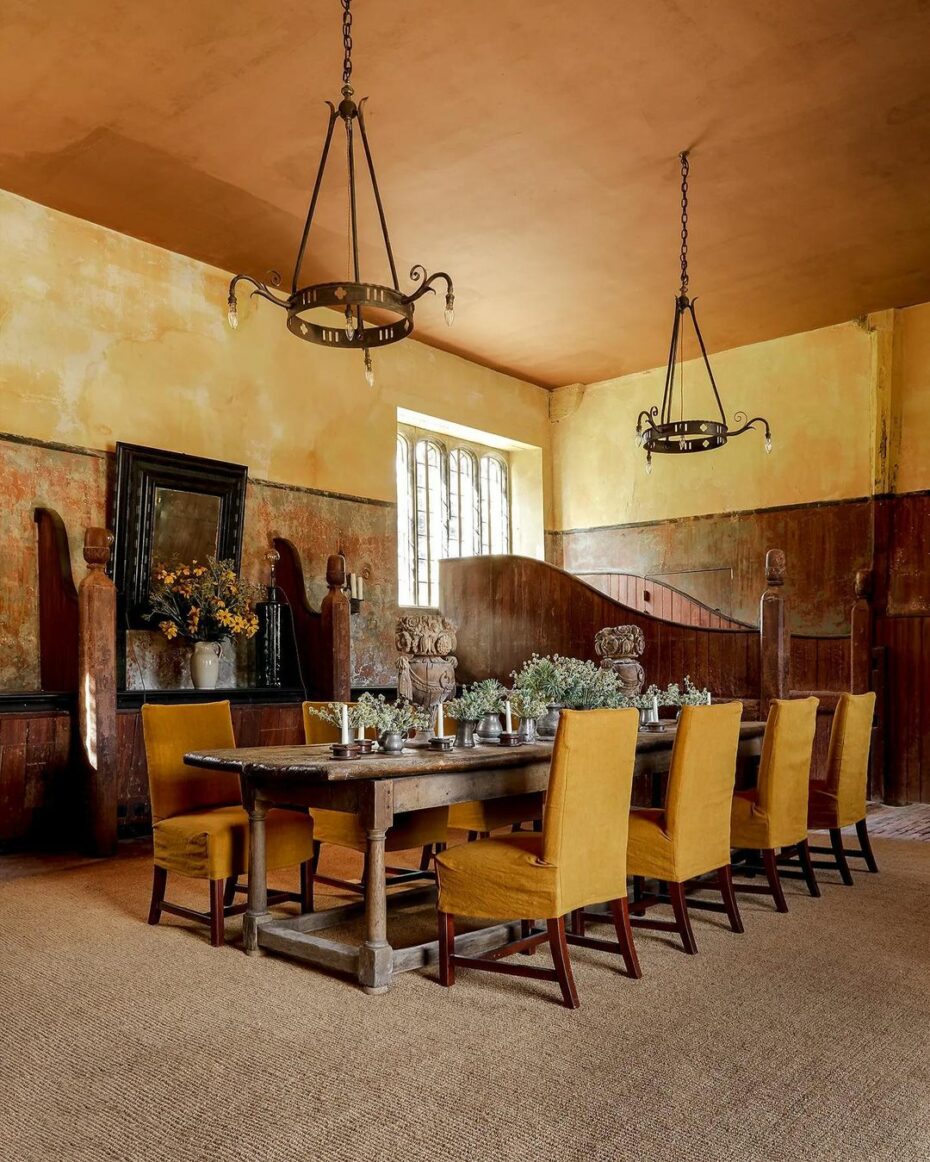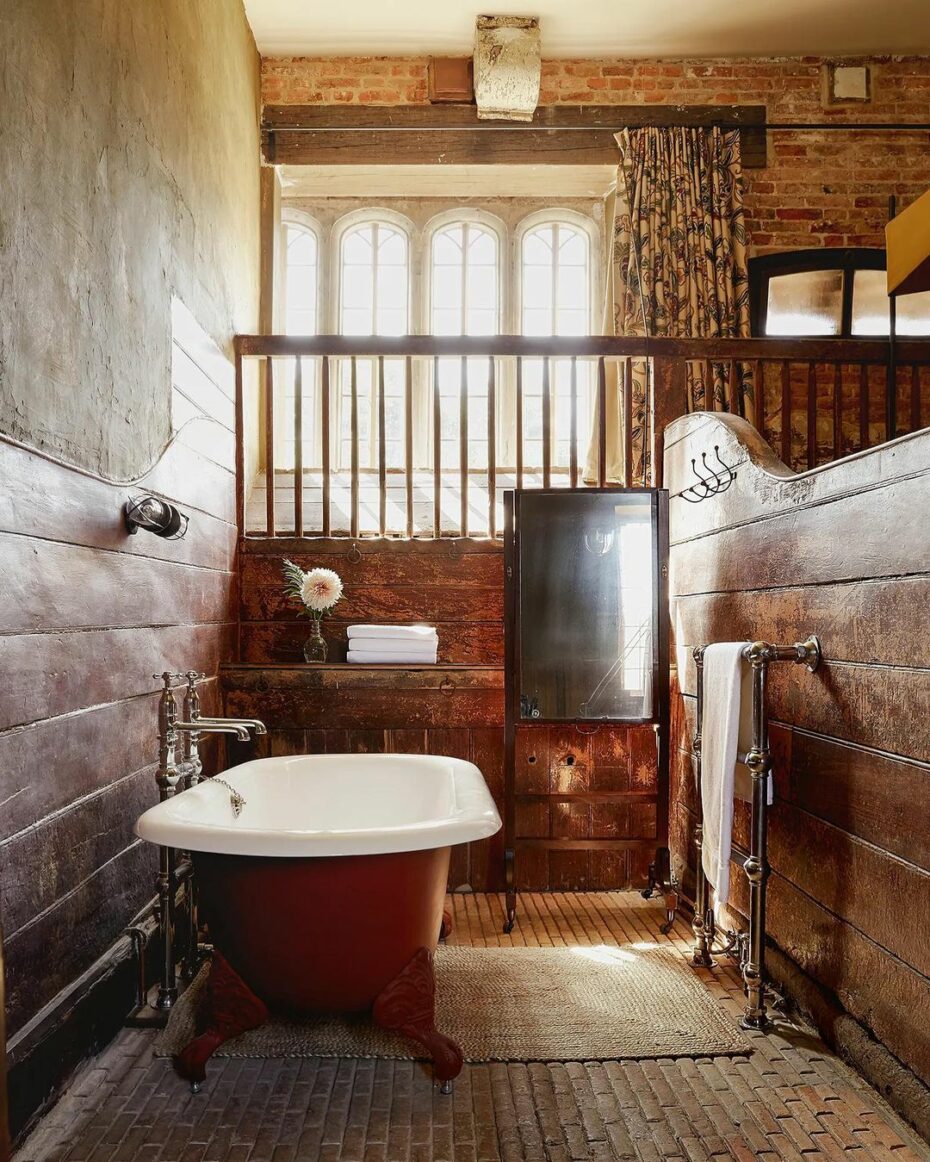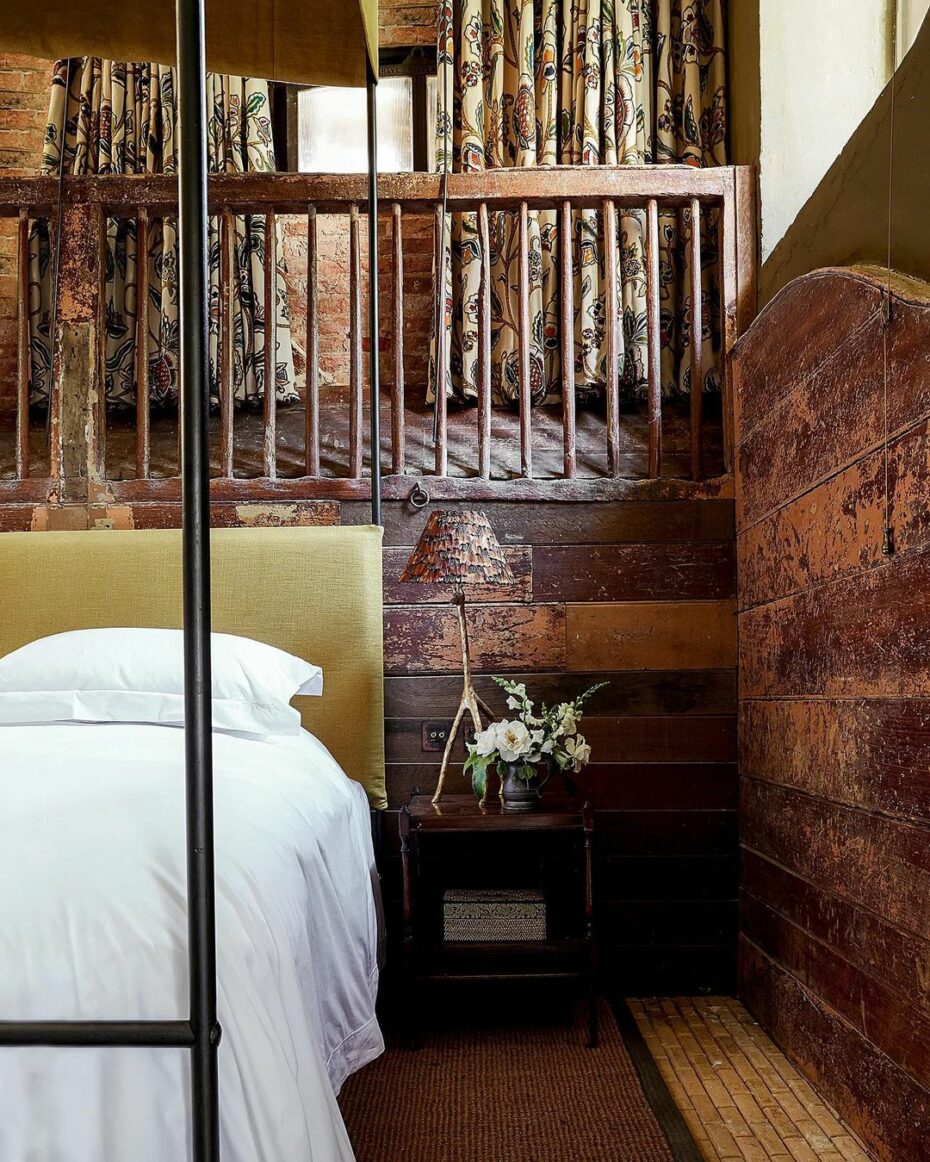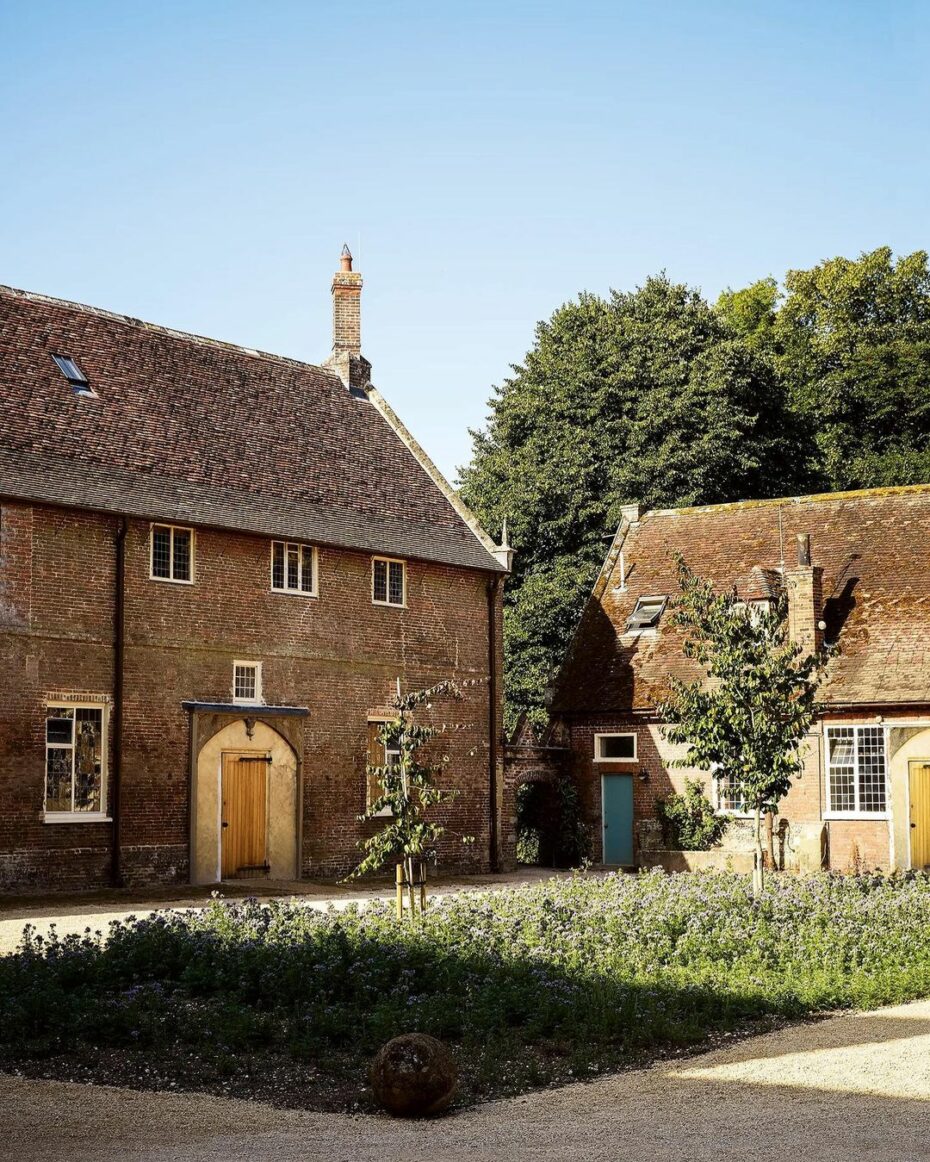 St. Giles House, photographed by Paul Massey for House & Garden.
9. This Experimental Home from the 90s straight out of a Sci-Fi Movie
10. High rise Utopias that Never Were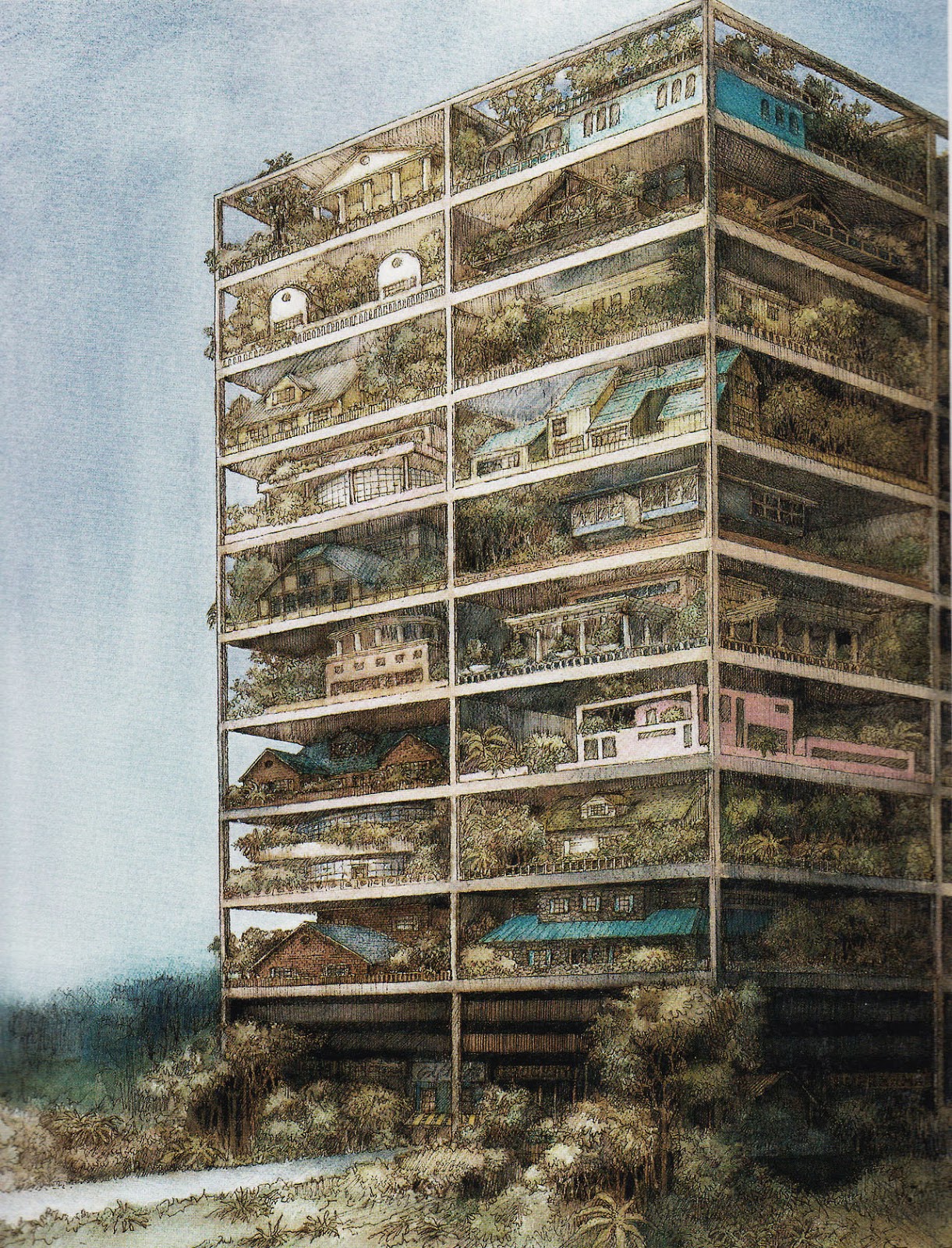 " Buy a cozy cottage in our steel constructed choice lots, less than a mile above Broadway, only ten minutes by elevator. All the comforts of the country with none of its disadvantages" -Celestial Real Estate Company.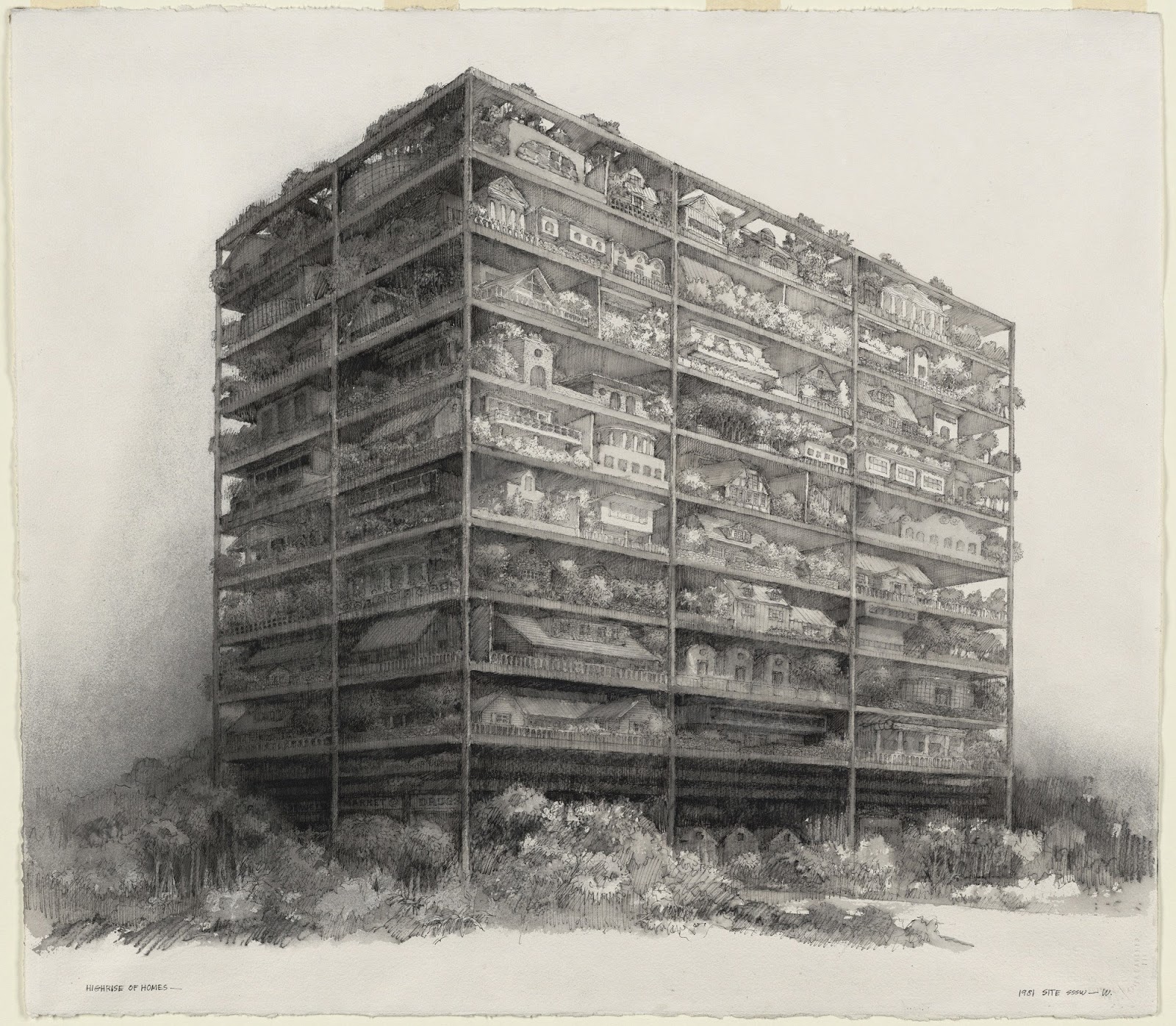 In 1981, James Wines recovered the famous diagram that originally appeared in the Life Magazine in 1909 under the name of Real Estate Number, attempting to redesign the concept of community or vertical villages. The vertical villages would be build based on the latest construction technology in relation with the folkloric ornament of the American culture and it was trying to attract some parts of the society that did not feel comfortable within the new metropolis. However, as Rem Koolhaas described in Delirious New York in 1978, incidents on the floors are so brutally disjointed that they cannot conceivably be part of the same scenario and, therefore, they can hardy reproduce the lifestyle of the American countryside.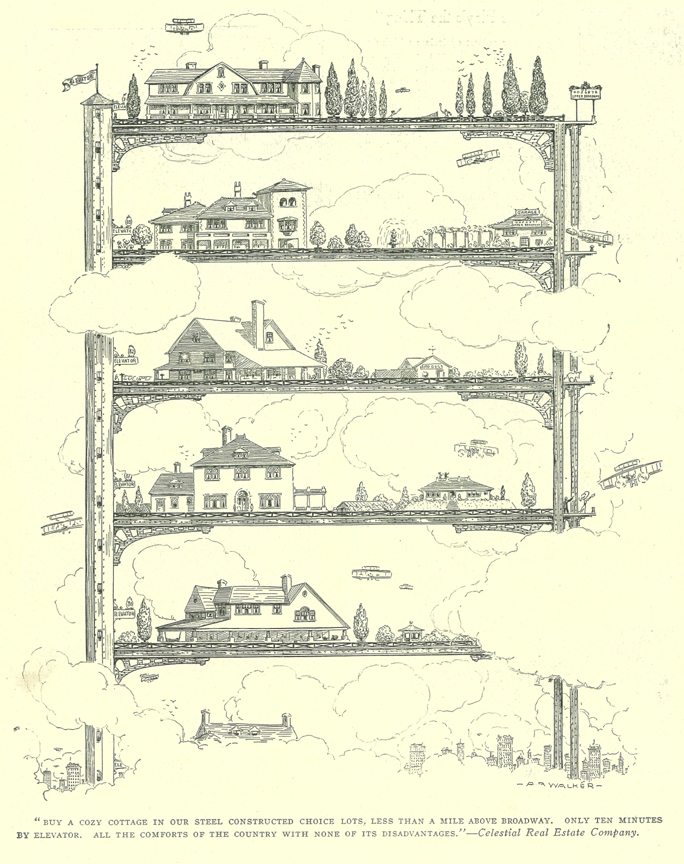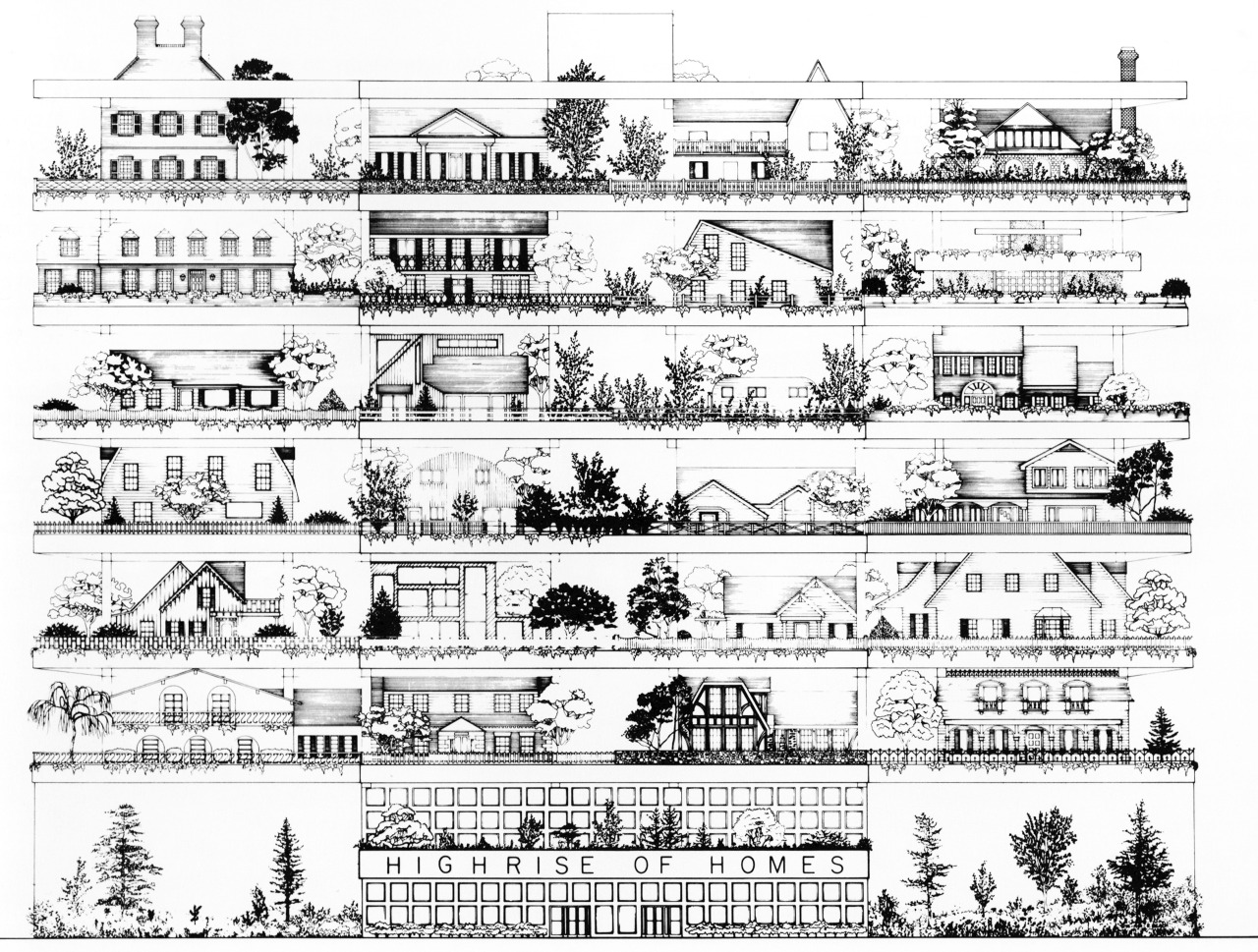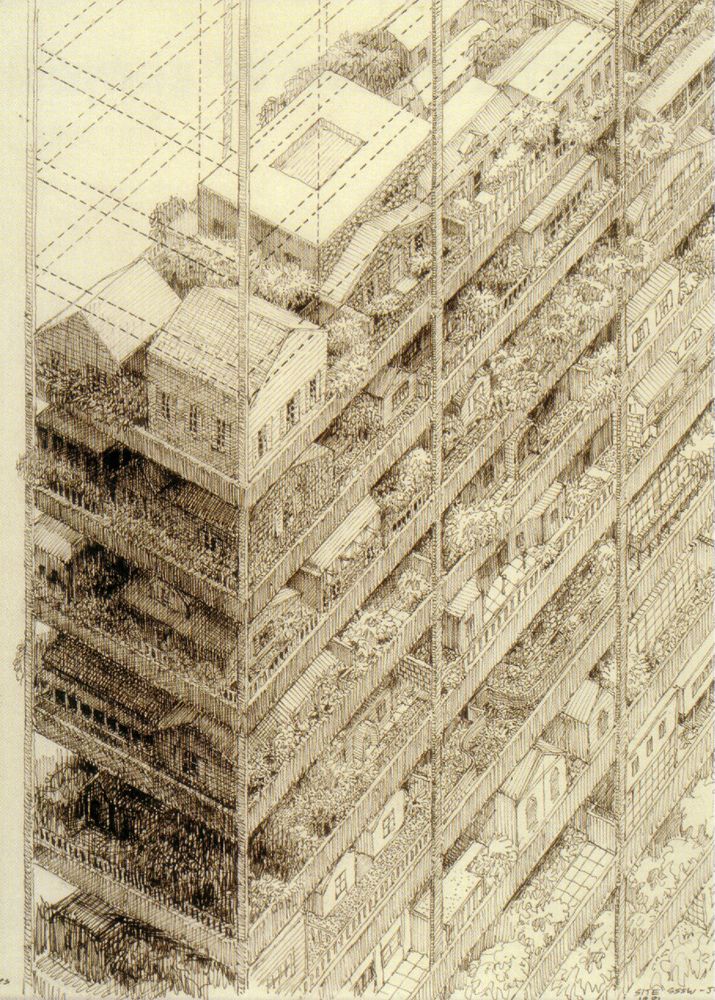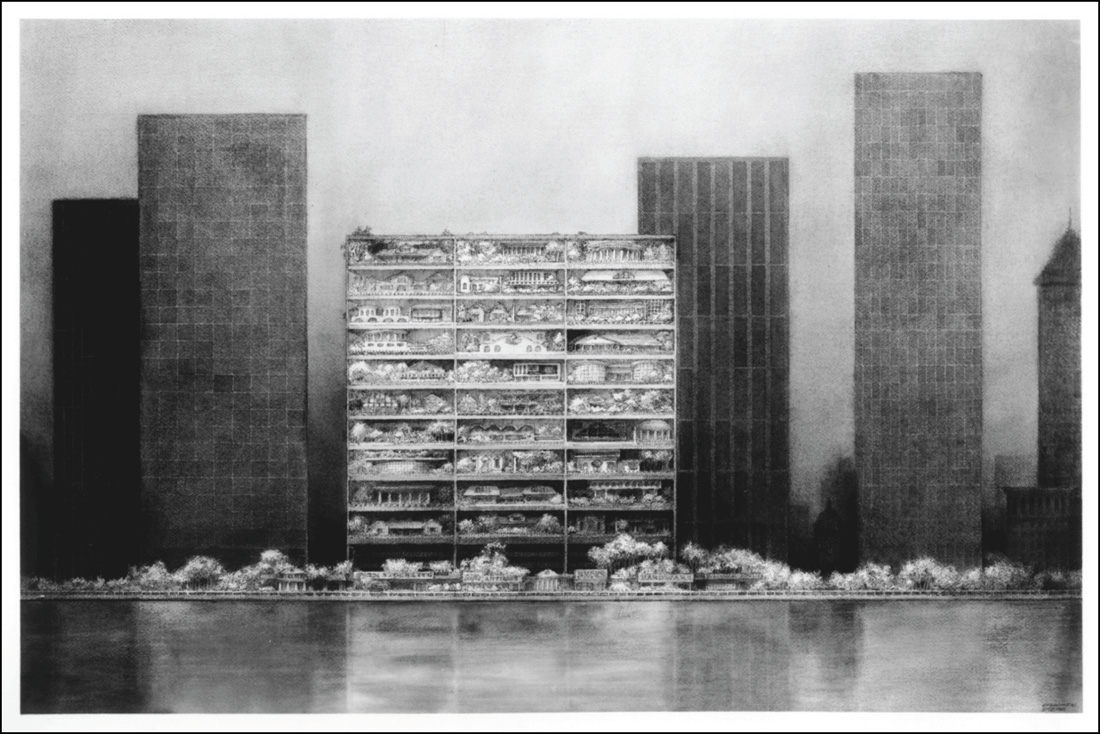 Found on Hidden Architecture.
11. The Ruins of an Early NYC Skyscraper living on in an Indiana Park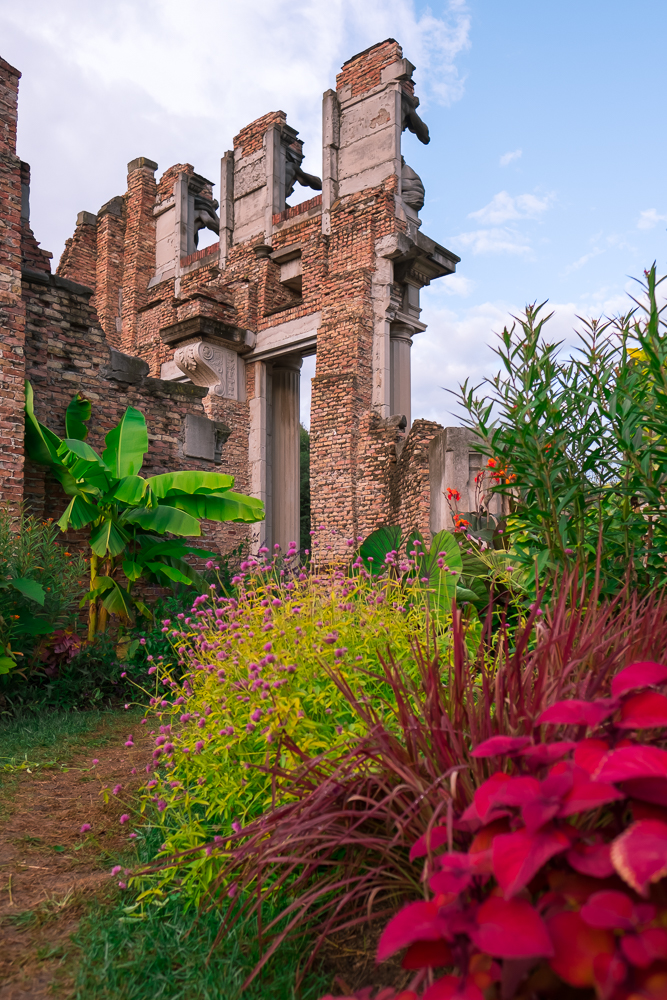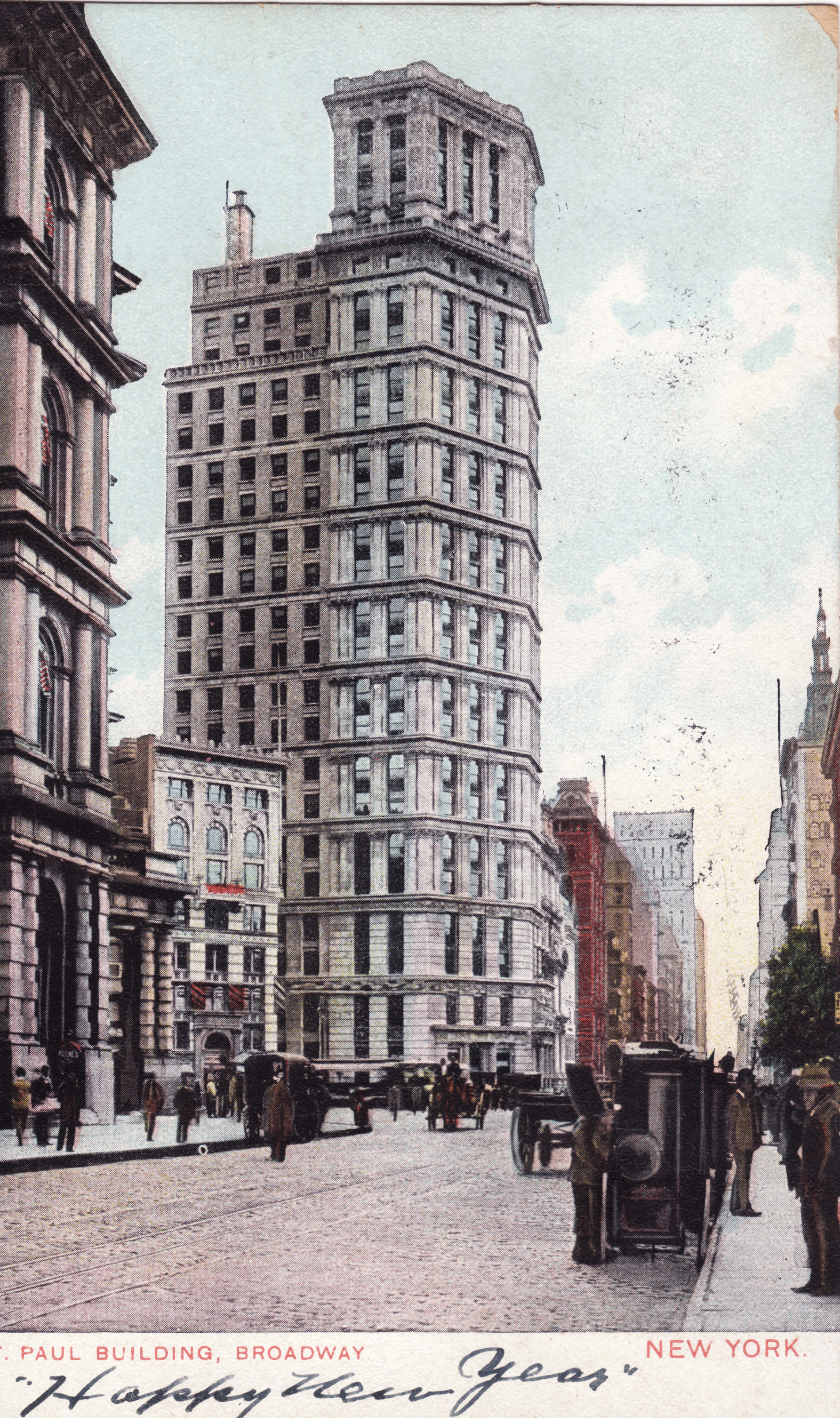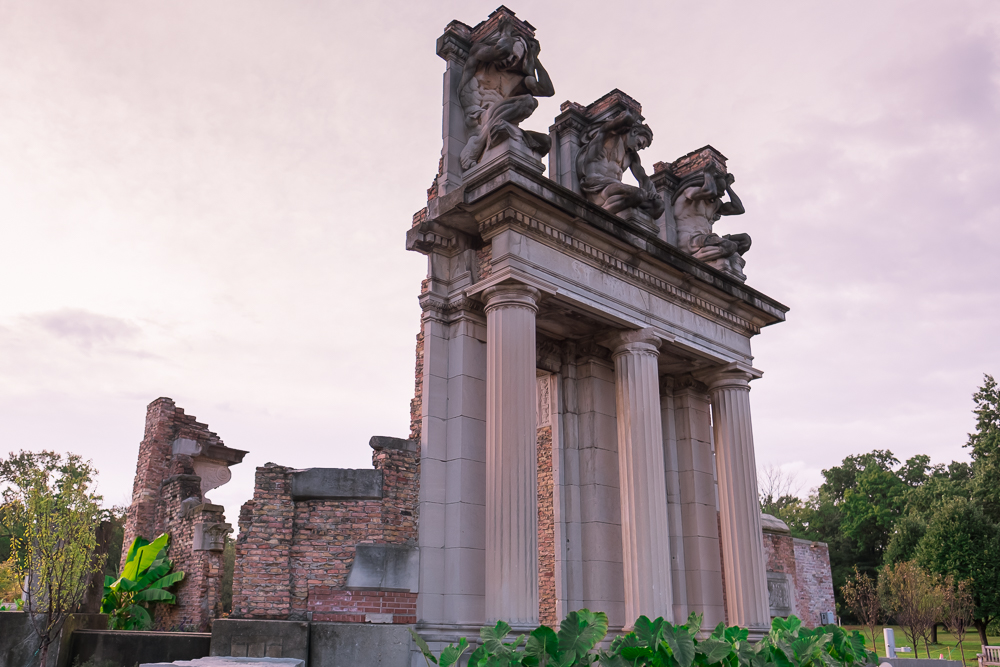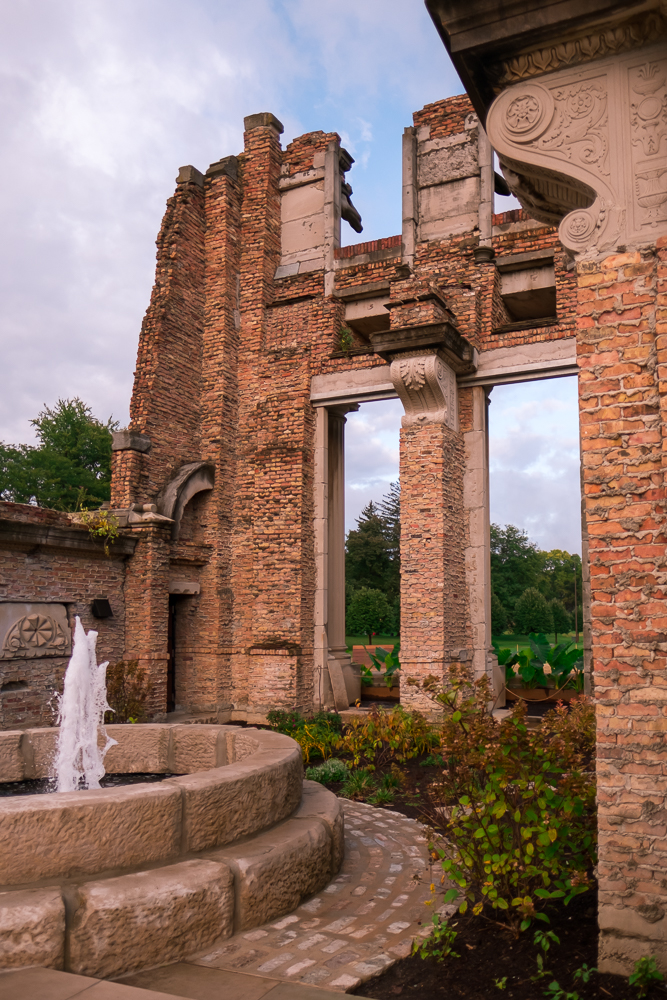 Learn how this 26 story tall skyscraper built in New York City, ended up here, found on Thought and Sight.
12. "Two Ladies at the Automat" by photographer Diane Arbus, NYC, 1966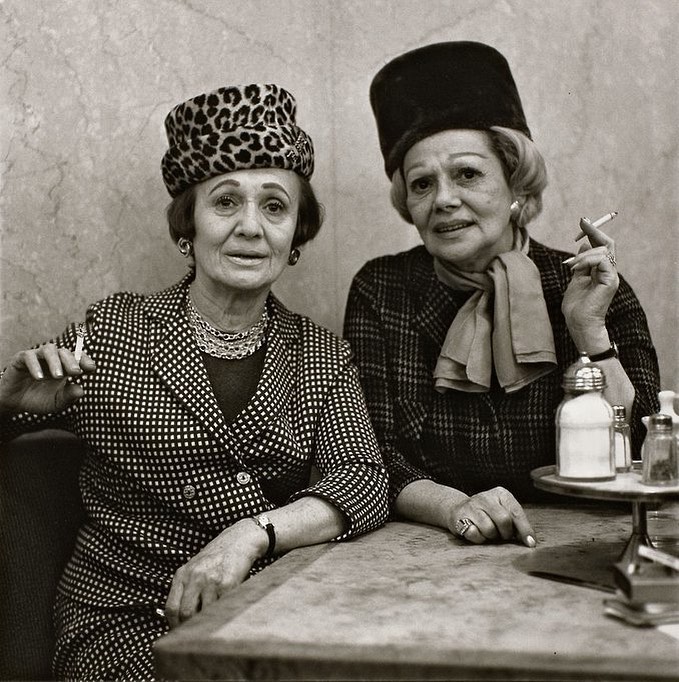 Found on The Met.
13. A Ninety-Five-Year-Old Shares Her Secret to Happiness