They met in Paris in 1932. Both already married, American novelist Henry Miller and Cuban diarist Anaïs Nin began an intense love affair that would last for decades, leading to some of the most passionate letters ever written…
August 14, 1932 
Anaïs:

Don't expect me to be sane anymore. Don't let's be sensible. It was a marriage at Louveciennes—you can't dispute it. I came away with pieces of you sticking to me; I am walking about, swimming, in an ocean of blood, your Andalusian blood, distilled and poisonous […] I saw you as the mistress of your home, a Moor with a heavy face, a negress with a white body, eyes all over your skin, woman, woman, woman. I can't see how I can go on living away from you—these intermissions are death. How did it seem to you when Hugo came back? Was I still there? I can't picture you moving about with him as you did with me. Legs closed. Frailty. Sweet, treacherous acquiescence. Bird docility. You became a woman with me. I was almost terrified by it. You are not just thirty years old—you are a thousand years old.

Here I am back and still smouldering with passion, like wine smoking. Not a passion any longer for flesh, but a complete hunger for you, a devouring hunger. I read the paper about suicides and murders and I understand it all thoroughly. I feel murderous, suicidal. I feel somehow that it is a disgrace to do nothing, to just bide one's time, to take it philosophically, to be sensible. Where has gone the time when men fought, killed, died for a glove, a glance, etc? (A victrola is playing that terrible aria from Madama Butterfly—"Some day he'll come!")
I still hear you singing in the kitchen—a sort of inharmonic, monotonous Cuban wail. I know you're happy in the kitchen and the meal you're cooking is the best meal we ever ate together. I know you would scald yourself and not complain. I feel the greatest peace and joy sitting in the dining room listening to you rustling about, your dress like the goddess Indra studded with a thousand eyes.

Anais, I only thought I loved you before; it was nothing like this certainty that's in me now. Was all this so wonderful only because it was brief and stolen? Were we acting for each other, to each other? Was I less I, or more I, and you less or more you? Is it madness to believe that this could go on? When and where would the drab moments begin? I study you so much to discover the possible flaws, the weak points, the danger zones. I don't find them—not any. That means I am in love, blind, blind. To be blind forever! (Now they're singing "Heaven and Ocean" from La Gioconda.) ….
[…] While it thunders and lightnings I lie on the bed and go through wild dreams. We're in Seville and then in Fez and then in Capri and then in Havana. We're journeying constantly, but there is always a machine and books, and your body is always close to me and the look in your eyes never changes. People are saying we will be miserable, we will regret, but we are happy, we are laughing always, we are singing. We are talking Spanish and French and Arabic and Turkish. We are admitted everywhere and they strew our path with flowers.

I say this is a wild dream—but it is this dream I want to realize. Life and literature combined, love the dynamo, you with your chameleon's soul giving me a thousand loves, being anchored always in no matter what storm, home wherever we are. In the mornings, continuing where we left off. Resurrection after resurrection. You asserting yourself, getting the rich varied life you desire; and the more you assert yourself the more you want me, need me. Your voice getting hoarser, deeper, your eyes blacker, your blood thicker, your body fuller. A voluptuous servility and tyrannical necessity. More cruel now than before—consciously, wilfully cruel. The insatiable delight of experience.

HVM
Miller's years in Paris were a highly creative and sexually experimental time for him– no doubt influenced by Anaïs. The Spanish/ Cuban author, born and raised in France, even began a sexual relationship with Henry's wife June. A film was made about their love triangle in 1992, starring Uma Thurman, called Henry & June. (Don't mind the cheesy 90s film trailer).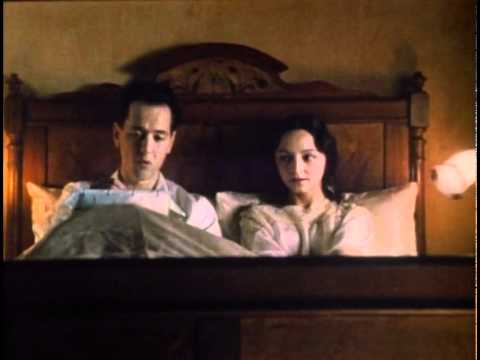 In 1934, Anaïs helped edit Miller's first published book. He had been living in Paris since 1931, employed as a proofreader by the Chicago Tribune Paris edition and was submitting his own work to the newspaper under the name of his friend and writer for the Tribune Alfred Perlès, since only editorial staff were allowed to be published. He was influenced by the Surrealists in France at the time and the nomadic, bohemian lifestyle of the Parisian artist.
Miller himself wrote:
"There had to be a second time, a time when I was totally broke, desperate, and living like a vagrant in the streets to start to see and to live the real Paris. I was discovering it at the same time I was discovering myself."
His work started to take a very explicit tone as he wrote about his sexual experiences in detail. In 1934, he published, Tropic of Cancer, his first book. It was banned for obscenity in the United States. His following works, Black Spring (1936) and Tropic of Capricorn (1939) would also have to be smuggled into his home country.
After their literary friendship had blossomed into an intense romance, Anaïs and Henry corresponded for nearly 20 years. Their correspondence is collected in A Literate Passion :Letters of Anais Nin and Henry Miller 1932-1953. It's a fascinating read and a overwhelming documentation of real passion.
Here is a correspondence from Anaïs to Henry on March 26th, 1932.
This is strange, Henry. Before, as soon as I came home from all sorts of places I would sit down and write in my journal. Now I want to write you, talk with you. […]
I love when you say all that happens is good, it is good. I say all that happens is wonderful. For me it is all symphonic., and I am so aroused by living – god, Herny, in you alone I have found the same swelling of enthusiasm, the same quick rising of the blood, the fullness, the fullness …
Before, i almost used to think there was something wrong. Everybody else seemed to have the brakes on. […] I never feel the brakes. I overflow. And when I feel your excitement about life flaring, next to mine, then it makes me dizzy.
And here they are together many years later, having a discussion about death and dreams…
PS. A recommended read, Henry Miller: The Paris Years by Brassai
:::
YOU MIGHT ALSO LIKE: 
.