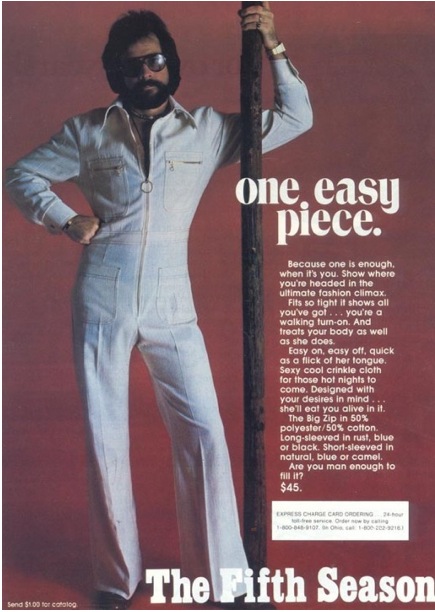 "The ultimate fashion climax".
Wait, what?
I'm not sure which I find more amazing; the jumpsuits themselves, the absolute seriousness of the bearded models or the advertising copy…
Take a closer look at the small print in these priceless advertisements from the 1970s, describing the fashion 'climax' a certain generation would probably rather forget.
"Fits so tight it shows all you've got… you're a walking turn on. And treats your body as well as she does… designed with your desires in mind, she'll eat you alive in it."
"Are you man enough to fill it?"
Well … are you?
It makes me want to get a job in advertising.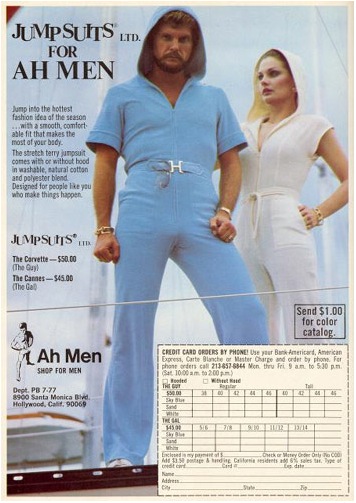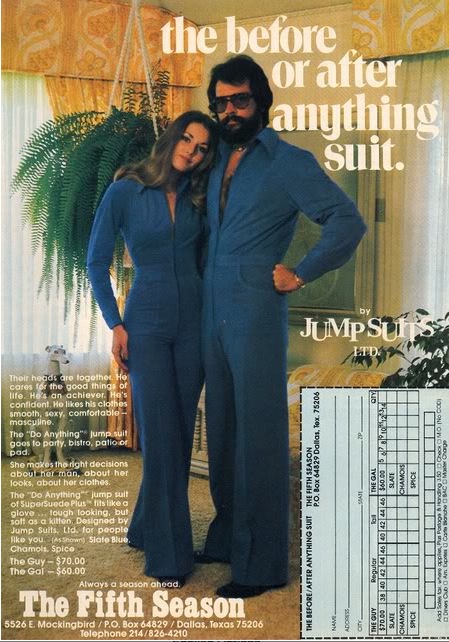 "He's an achiever, he's confident. He likes his clothes smooth, sexy, comfortable– masculine"
Yes, they said masculine.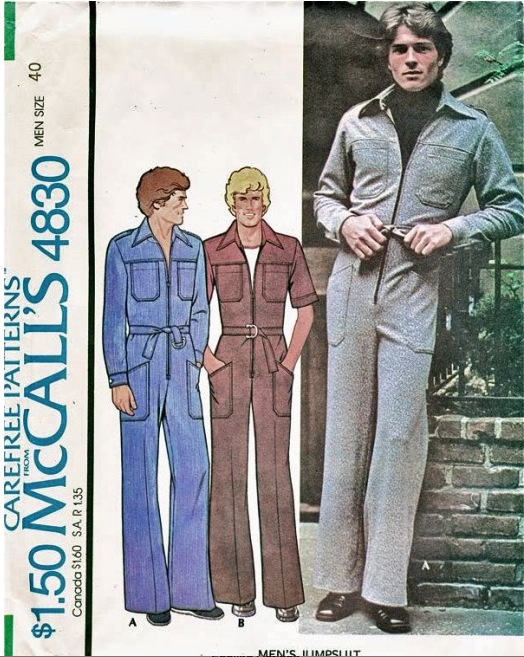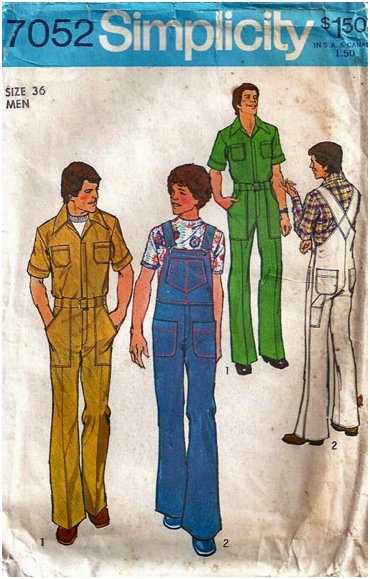 Images via retronaut.com