Her 'brother' was an elephant and she splashed around with crocodiles …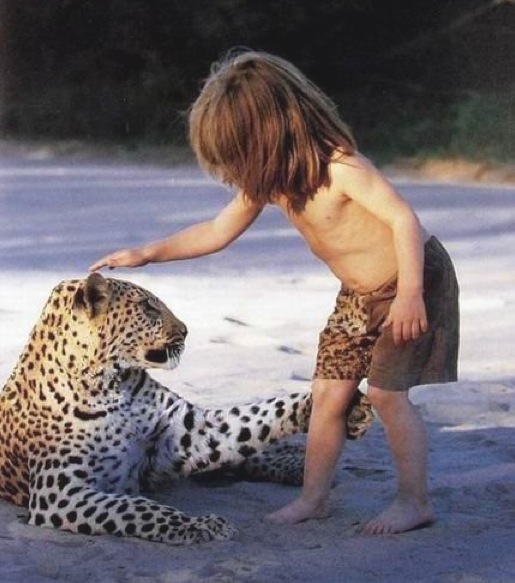 No, this is not the kid from the Jungle Book movie. This is Tippi Degré, the girl who grew up in the African wild and managed to not get eaten. The animals you see in these photos with Tippi were not in any way tamed or trained by humans.
"I don't have friends here. Because I never see children. So the animals are my friends".
– Tippi Degré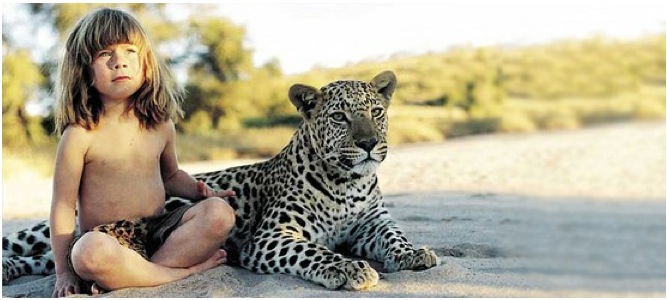 Born in 1990 to French wild life photographer parents, Alain Degré and Sylvie Robert, Tippi had the kind of childhood we only hear about in legends. She was named after the actress Tippi Hedren, who if you'll remember from MessyNessy's previous article, kept fully-grown lions as loving house pets at her Hollywood home during the 1970s.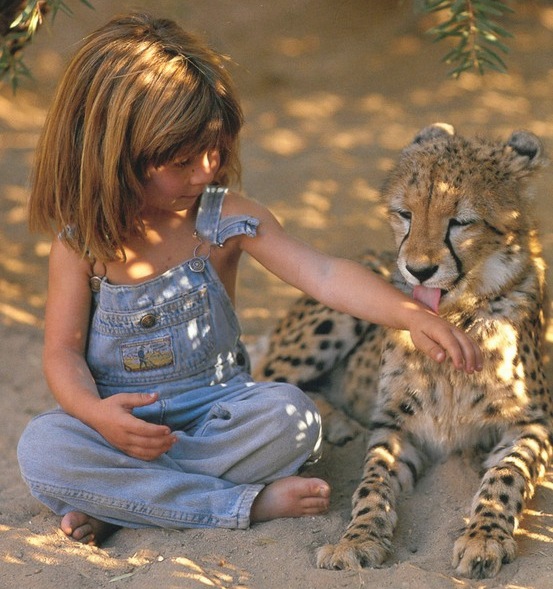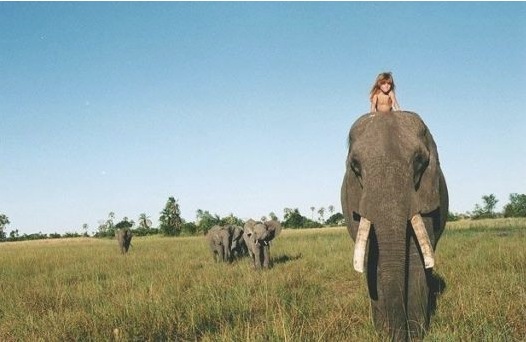 Tippi quickly demonstrated the ability to form unusual bonds with the animals of the wild. "She was in the mindset of these animals. She believed the animals were her size and her friends. She was using her imagination to live in these different conditions," says Tippi's mother Sylvia.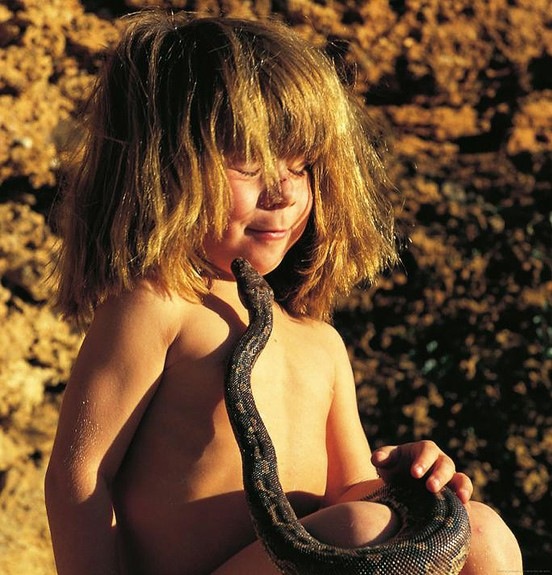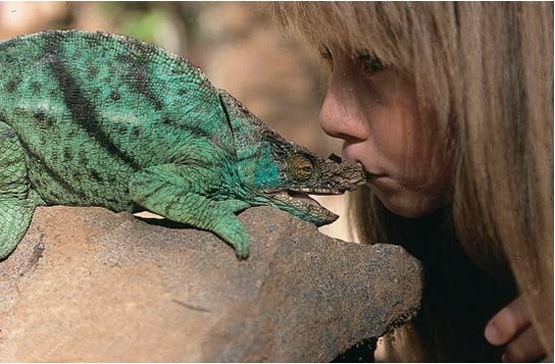 Tippi counted a wide array of wild beasts as her friends, including an elephant, a leopard nicknamed J&B, crocodiles, lion cubs, giraffes, a mongoose, an Ostrich, meerkats, a zebra, a cheetah, a snake, giant bullfrogs and chameleons.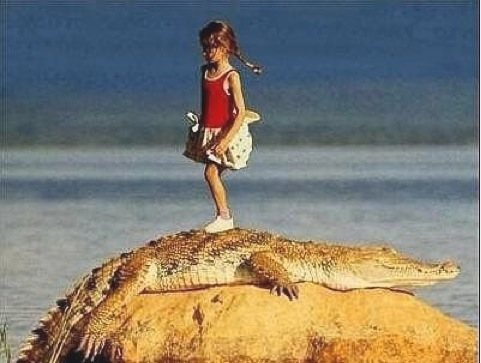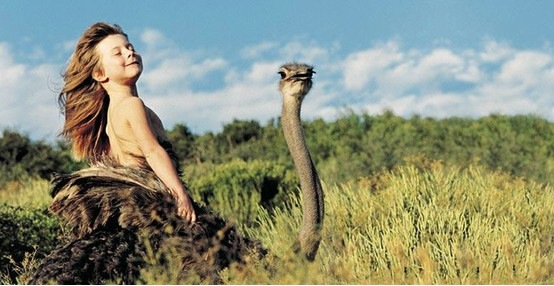 And the animals were quite obviously pretty friendly back. This Ostrich, nicknamed Linda, was apparently so afraid of hurting the small child that Tippi's parents could rarely  capture a photo of them riding together.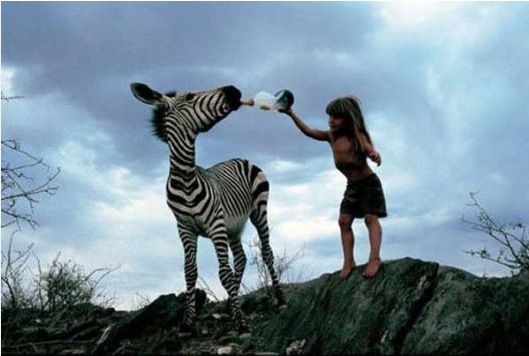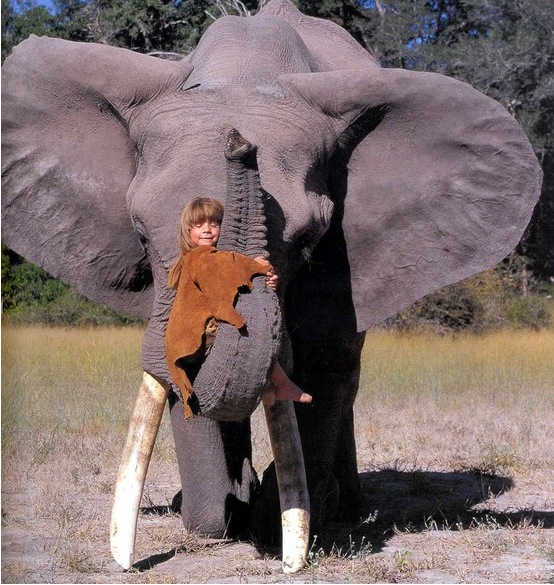 One of her closest friends was Abu, the 28 year old African elephant. Tippi's mother remembers, "She had no fear. She did not realise she was not the same size as Abu the elephant. She would look into its eyes and speak to him."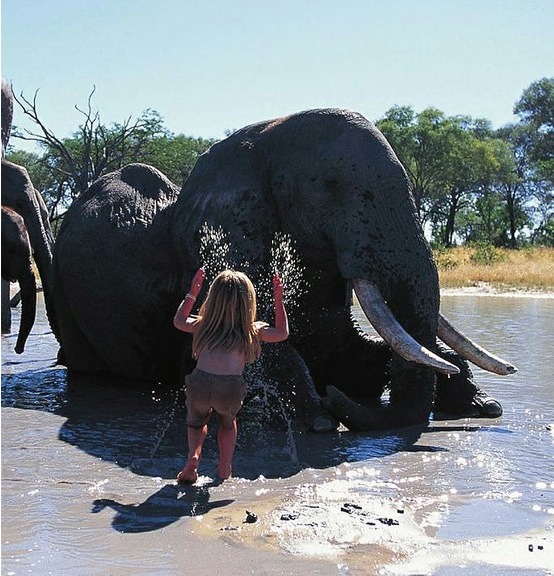 Parental 'Do's and Don'ts' aside, I think a lot of us would have loved to have such a profound childhood. There's something beautifully right and familiar about this girl's endeavours with all these animals and her connection with nature.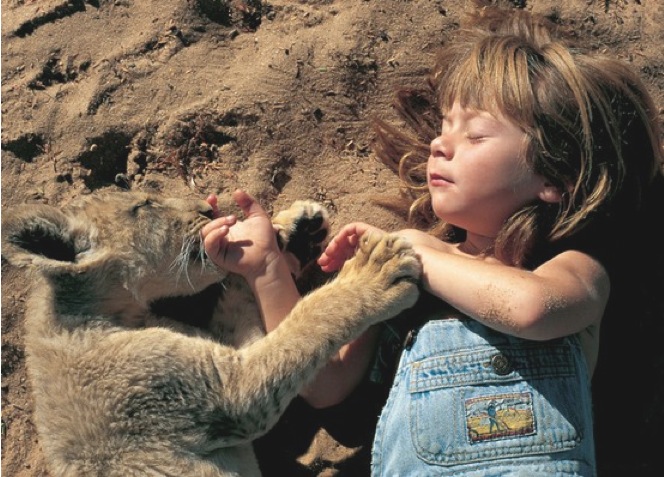 Adopted by Africa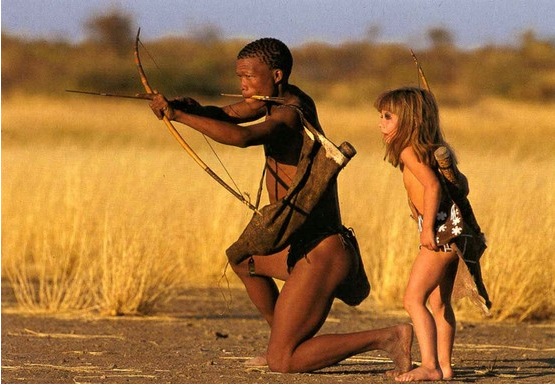 Growing up in Africa, Tippi was living amongst the native tribespeople of Namibia. It was these tribesmen who took Tippi under their wing and taught her how to survive in the wild, how to feed herself on roots and berries, how to hunt and speak their language.  The bushmen of the Kalahari clearly watched over the young French girl as one of their own.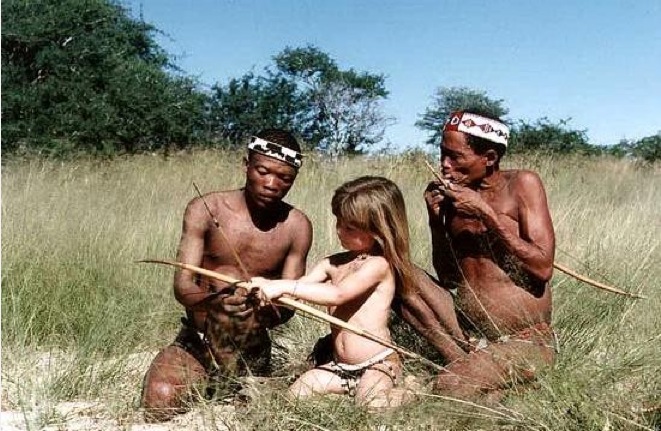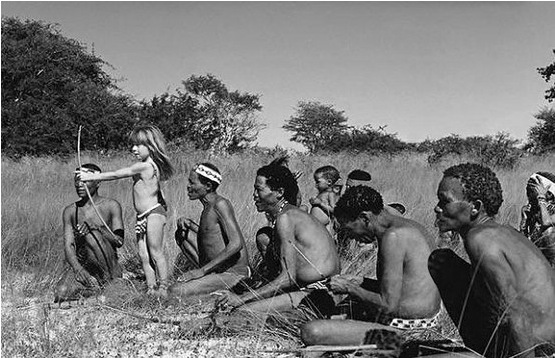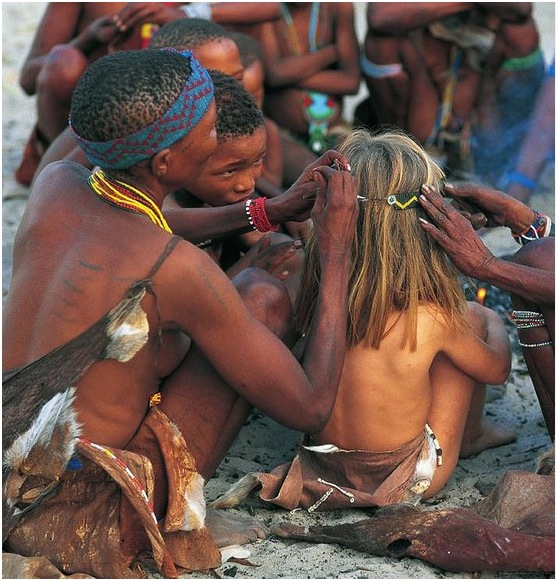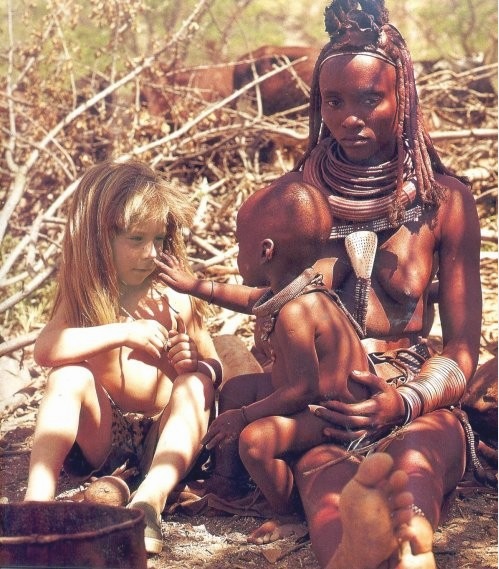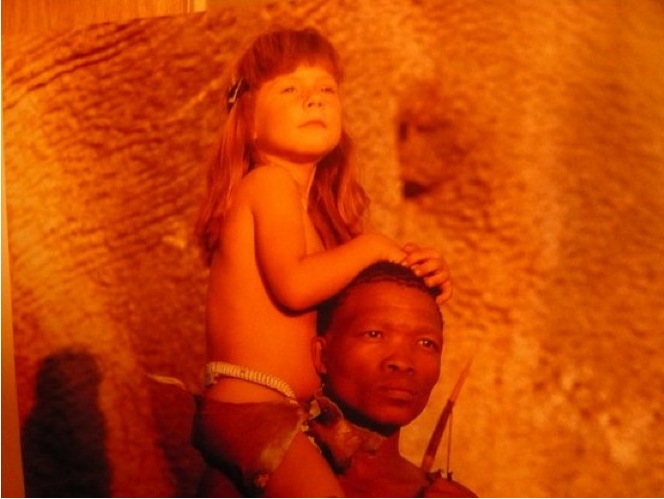 After living in Africa for ten years, Tippi's parents took her back to their home country and sent her to a French state school. By then, Tippi was already a celebrity in France. She had her own book published Tippi of Africa, which became a best-selling novel.
Unfortunately, Tippi did not adjust to the concrete jungle as well as she had in the African jungle.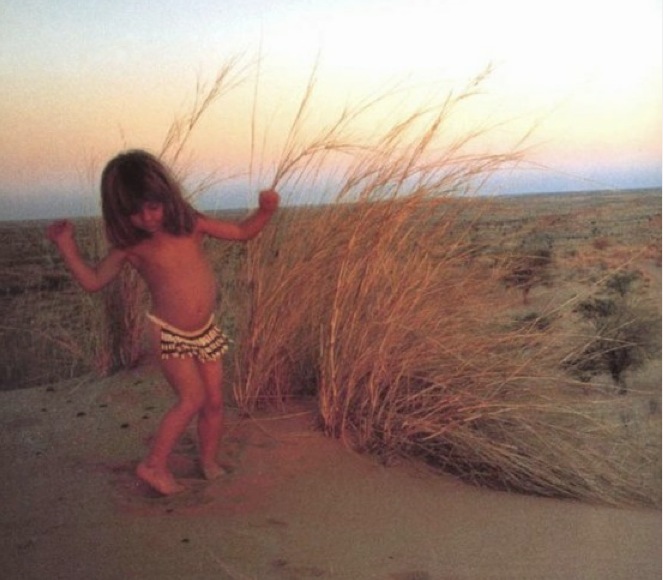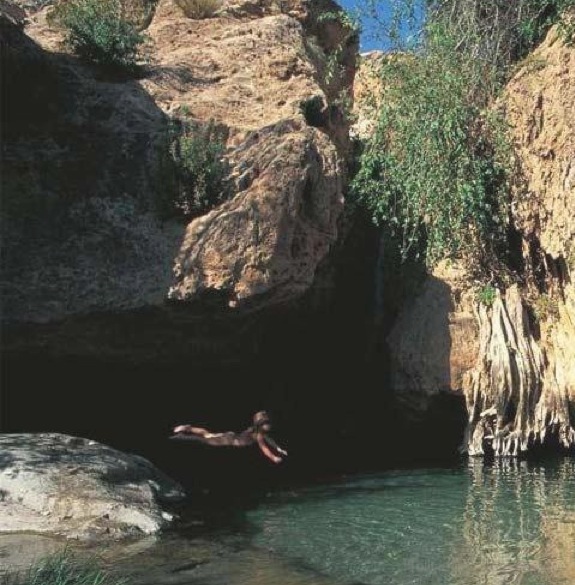 Tippi found school difficult and it became clear she had little in common with other children in Paris. After two years her parents decided to have her homeschooled.
Tippie later returned to Africa to make no less than six wild life documentaries for the Discovery Channel.
Tippi is now 23 years old, having studied cinema at la Sorbonne Nouvelle University in Paris. She has also supervised the well-being and treatment of tigers for a popular international game show in Fort Boyard, France.
It appears in her adulthood, Tippi has shied away from her life as a celebrity and tried to continue a more private and normal life. Very little news of her life today is available.
I hope she's gone back to Africa to live a very un-normal life. I'll try and get in touch to see how this amazing little girl turned out.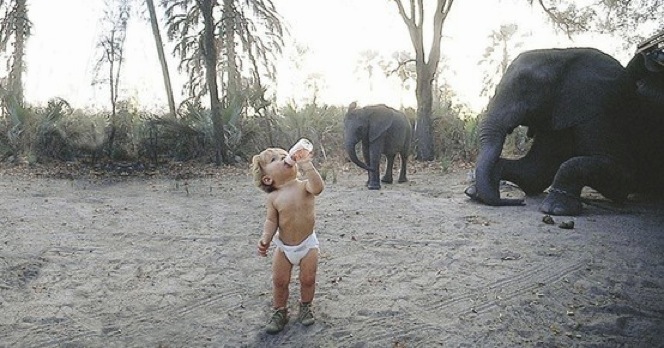 In the meantime, take a look at these amazing videos of Tippi:
Tippi and J&B the Cheetah
[youtube http://www.youtube.com/watch?feature=player_embedded&v=k6MAgDhSm2o]
…
Tippi and the Snake
[youtube http://www.youtube.com/watch?feature=player_embedded&v=h9-NbAQ2cIc]
…
Tippi: Bridging the Gap to Africa
[youtube http://www.youtube.com/watch?v=zLoN6pD_JeA&fb_source=message]
…
Images via here, here, and here