1. Save an Unfinished Bottle of Wine for up to a Week
Just for the record, I've never had this dilemna, but for those of you that are able to open a bottle of wine without finishing it, this is a pretty good tip.
[youtube http://www.youtube.com/watch?v=WrEMMZW1IMs&feature=player_embedded]
2. Make the cheese you serve at dinner parties look as good as this.
The days of crappy cheese platters are over.
The secret? The microwave.
Cheese snobs may gasp in horror at the thought of melting, let alone microwaving "gourmet", but according to several cheese shop owners, 10 seconds in the microwave can do a wheel of cheese absolute wonders. Most of who just buy our cheese from the supermarket know by now that supermarket brie is supermarket brie– they're all rather unremarkable. But by melting it in the microwave, you can turn a wheel of supermarket brie into a rich, flavorsome faster and easier version of a baked brie– with that creamy goodness just oozing out to tempt your guests.
3. Revive Stale Bread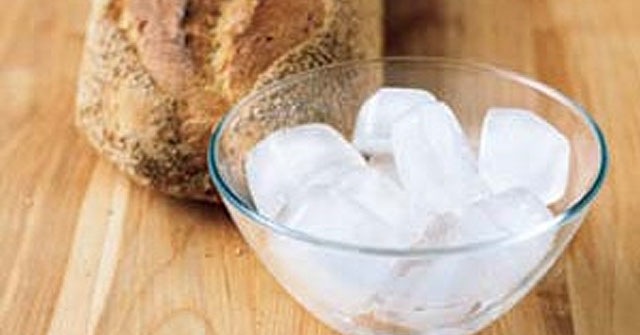 Shit! You forgot to buy bread for your dinner and all you have is this stale baguette from the other night! (French people problems).
Rub an ice cube on unsliced bread until the crust is damp. Then put that roll or loaf in the oven for 12 minutes at 180 celsius and voila! It's like freshly baked bread.
3. How to cut bread better than you do now.
So you think you're as good a bread slicer as you can be? Well you're wrong. You can be better. It's quite simple. When cutting bread, turn it upside down and cut on the soft side, this saves the bread from being squished and makes for an easier cut. So simple and yet so good to know.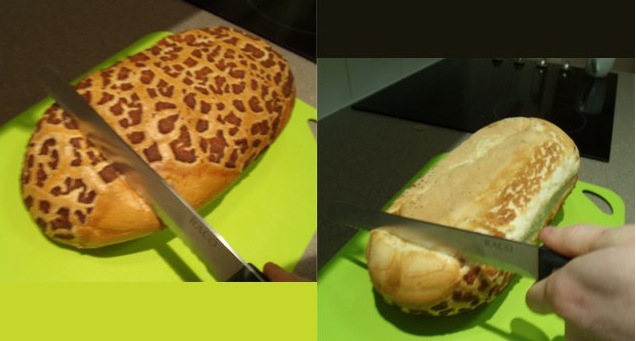 4. The Best Egg poaching method that beats all the other crappy methods people have told you about.
[youtube http://www.youtube.com/watch?v=5MvqvrSE0Ac&feature=player_embedded]
Amazing.
5. Speaking of Eggs, here's how to make really cute ones, Sunny-Side Up.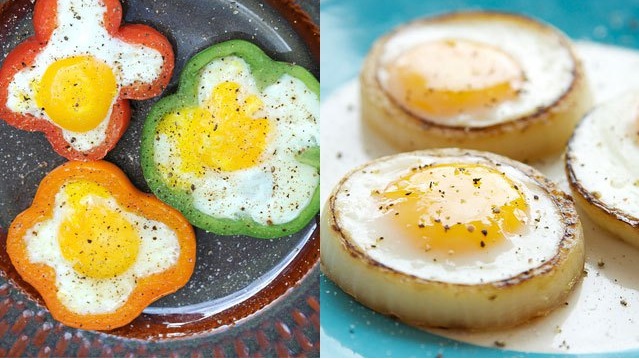 Cook eggs in bell peppers or onion rings
Cut your preferred vegetable, onions or bell peppers 1/2 inch slices, lay them onto your lightly-oiled skillet, crack an egg into the middle and season. Voila!
OR For a quick and easy lunch: you could also bake your egg in an avocado in place of the pip for a few minutes in the oven! Season as you like.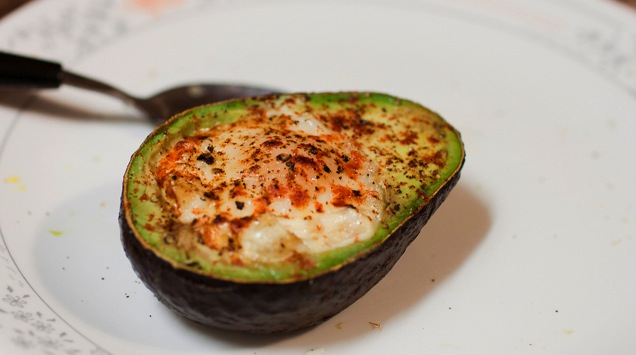 6. Milk instantly gets rid of Garlic Breath.
If you're a stinky garlic baby like me, listen up! Scientists found that water and fat that reduce garlic breath, so therefore milk is your friend after a nice pot of garlic mussels. In fact, any food with a decent mixture of fat and water should help move garlic quickly through your system, so a latte, ice cream, yogurt, and other dairy-style foods should work, too.
7. How to Ripen Rock Hard Avocados Quicker
Avocado lovers: bananas can save your day if you happen to shop at a supermarket that only ever has rock hard avocados in stock. Our yellow friends release ethylene gas, which speed up the ripening process for avocados (and other fruits). Storing them in close proximity to supercharge the ripening. If you don't have any bananas on hand, Apple work too.
And to slow down the ripening of bananas: Separate them to slow down the process.
8.  The simple secret to making your Chocolate Cake look as gewy and delicious as it does on the packet.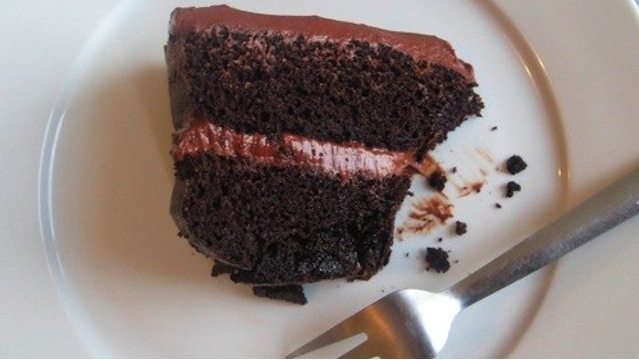 This may sound kind of gross but the secret is mayonnaise. But if you think about it, it makes sense. Mayonnaise is basically oil, vinegar, and egg, and while you could just add an extra egg to try and get the same effect, the oil makes the cake tender, the egg helps the batter retain moisture, and the acid in the vinegar really brings out the chocolate flavor. So add a dollop of mayonnaise to your batter next time you're trying to make the almighty rich and moist chocolate cake.
9. The Easiest way to Make your cakes & baked goods Low-Fat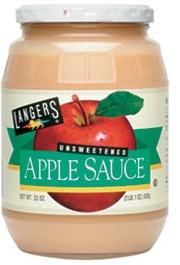 This is a good tip if you're making cakes or cupcakes for someone that might have an egg allergy too. Simply swap the eggs for a quarter-cup of unsweetened apple sauce. It acts as a binder and keeps everything nice and moist. You'll also be cutting down on cholesterol with this.
10. The ultimate way to enjoy pizza is with a glass of wine.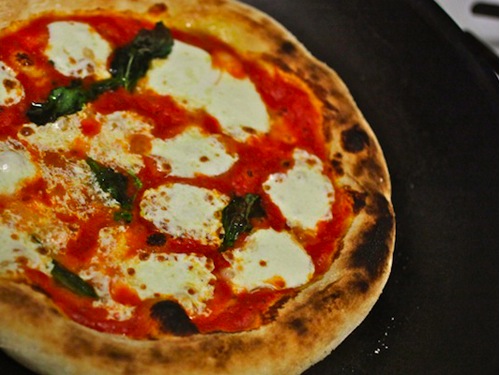 Giving us winos a new excuse to crack open the bottle, a New York Times writer (so kinda like a scientist) recently found that pizza goes amazingly well with wine and even champagne. Who woulda thunk it? According to the article, we should stop thinking of pizza as fast food and start enjoying it gourmet style. Click this way for a list of perfect pizza and wine pairings. 
BONUS TIP
Just a bit of fun for a night in with mates. Scoop out cucumber slices for the perfect edible shot glasses.