Because seriously, what were they thinking?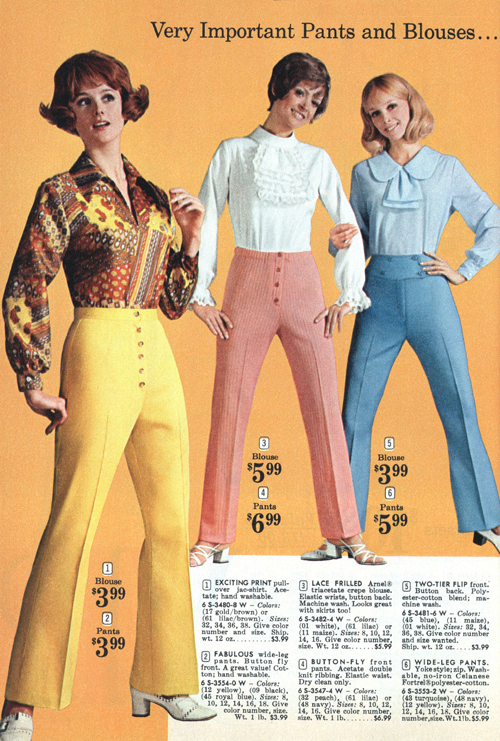 The earliest signs of infection: People standing around in spread eagle pose, looking upwards.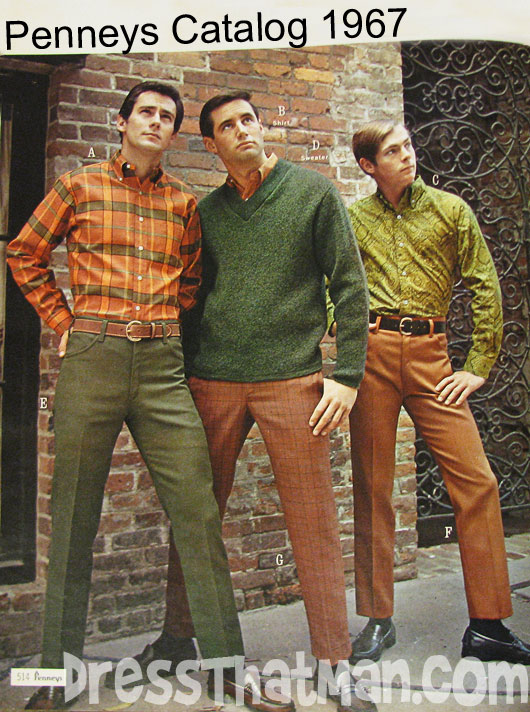 Soon men started hanging out together in tight, colorful underpants: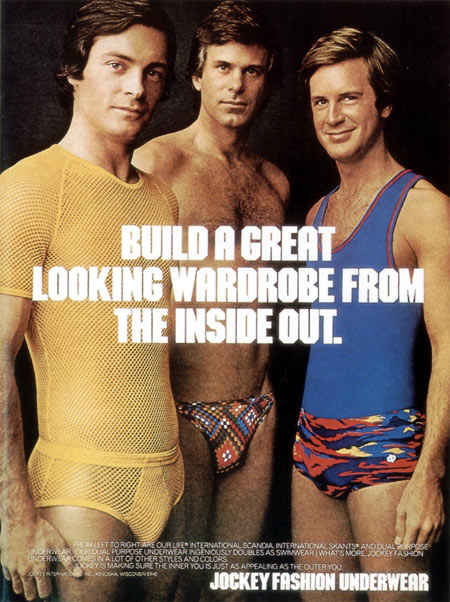 One word people: EUROPANTS.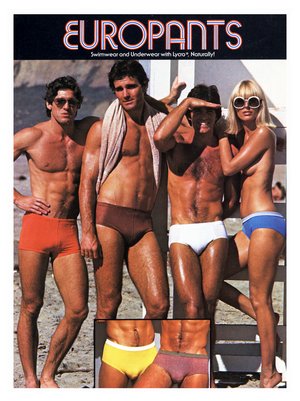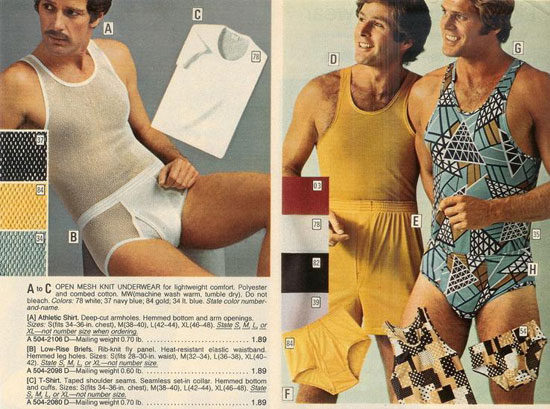 Nothing made sense anymore…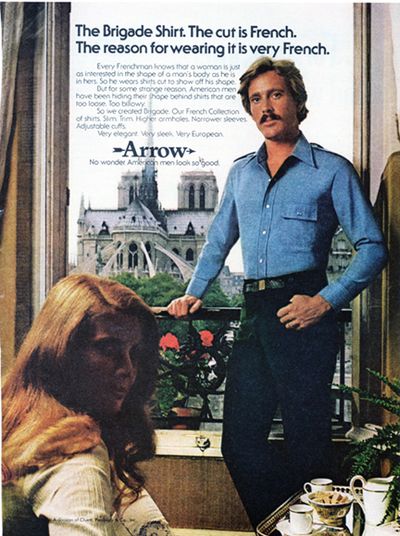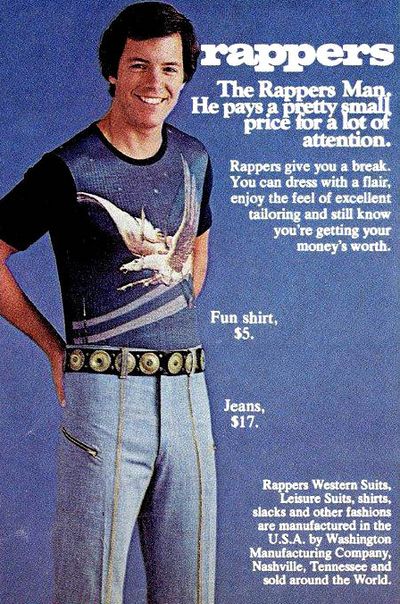 Oh so that's why nothing is happening … I'm not wearing Eleganza.
Men in shiny shirts began blinding the innocent public: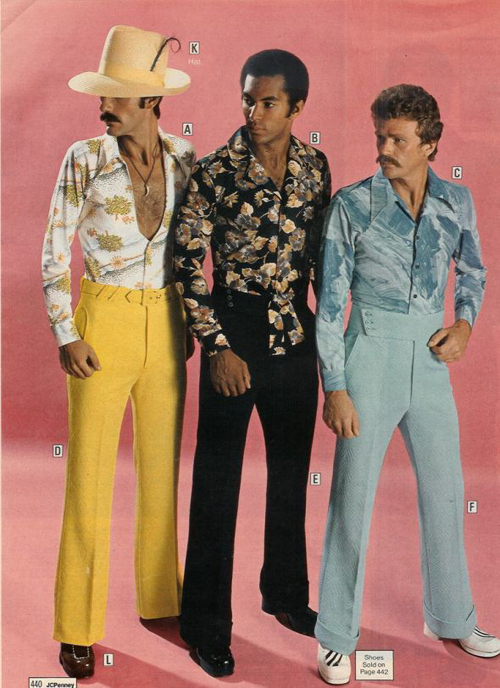 (chest hair not included)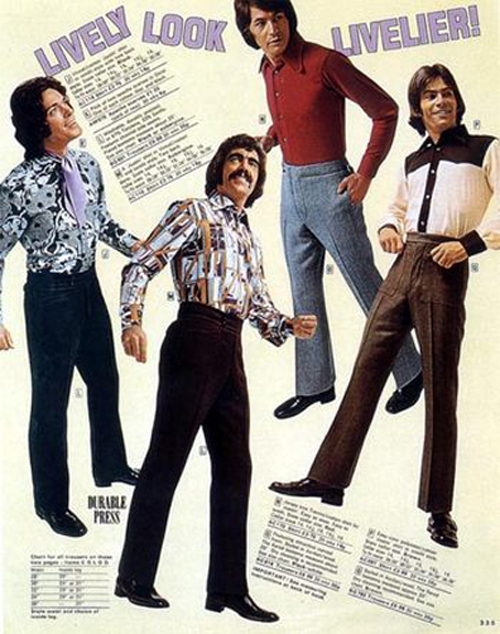 The pants that just wouldn't die: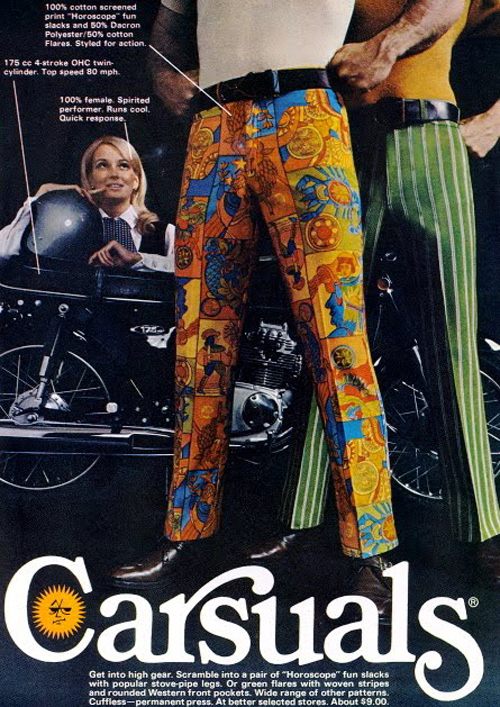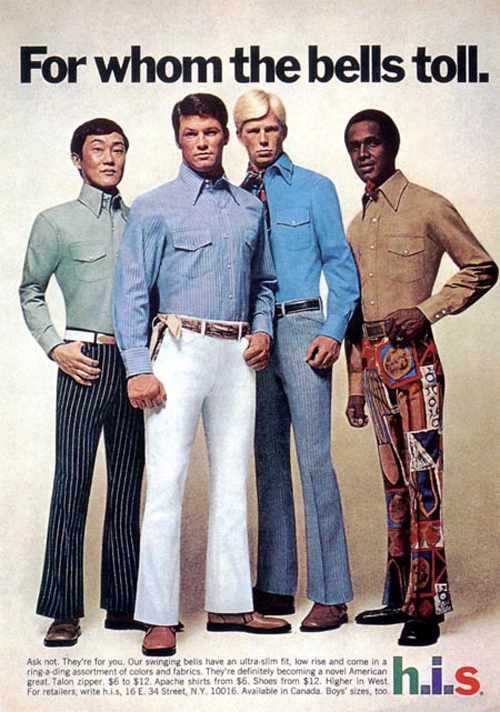 Check out that scarf belt.
Also, small-print reads: 'ultra-slim fit, low rise and come in a ring-a-ding assortment of colors and fabrics'.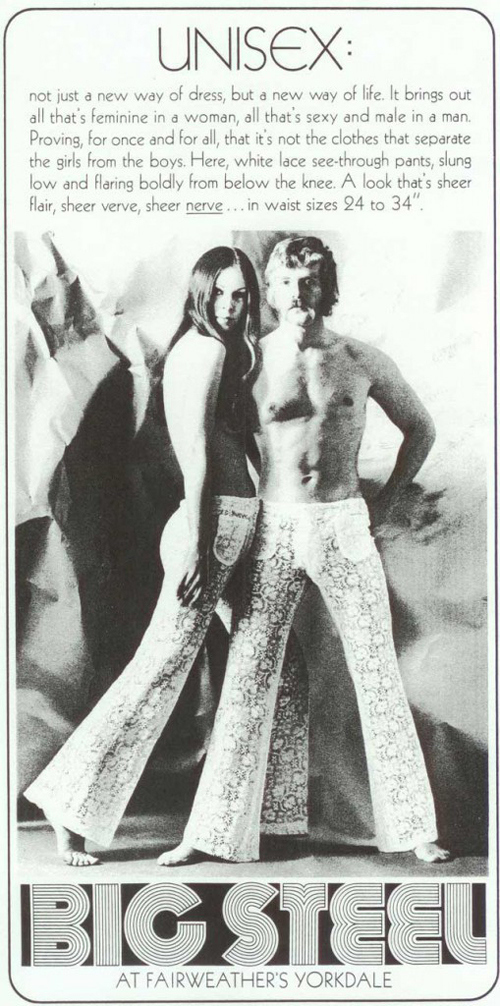 Some Musketeers tried to come to the rescue: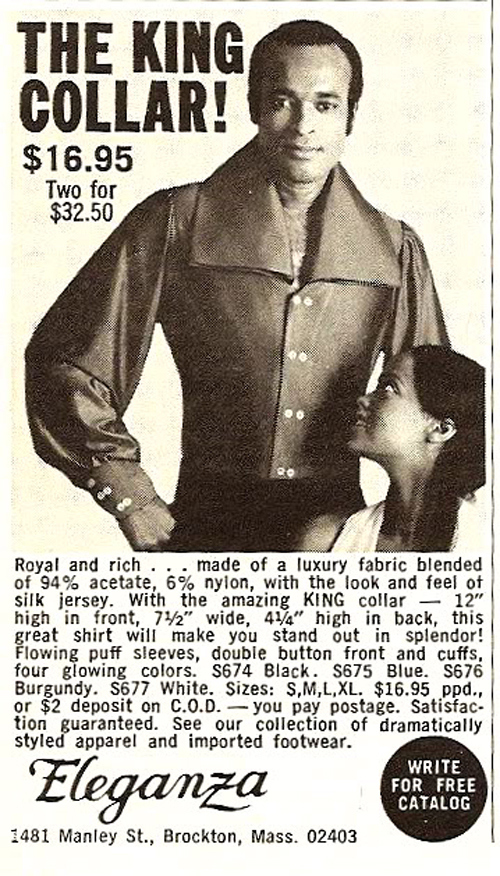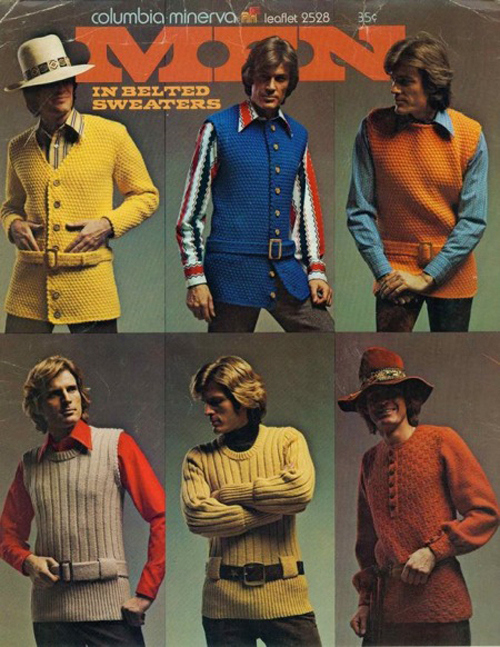 via here
But they were no match for the outbreak of the Leisure Suit: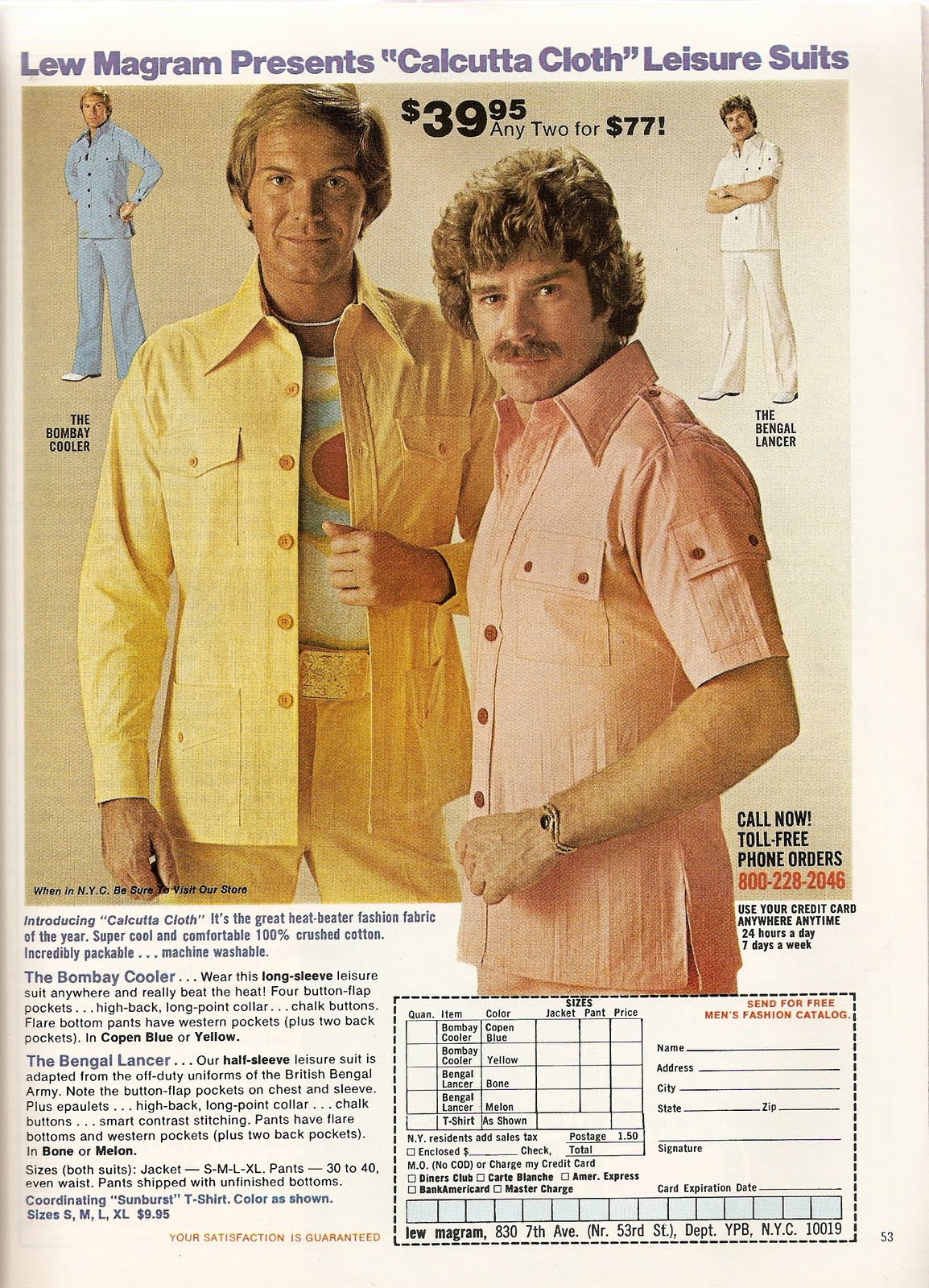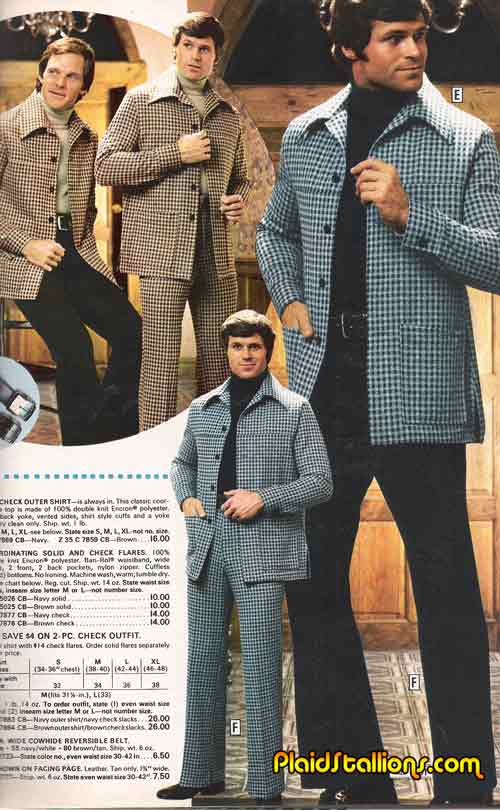 Even children weren't safe: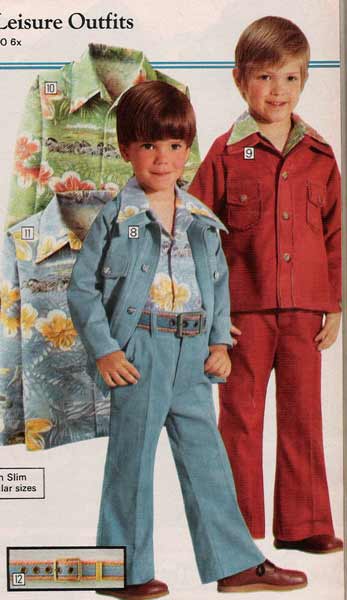 So … much … polyester … can't … breathe: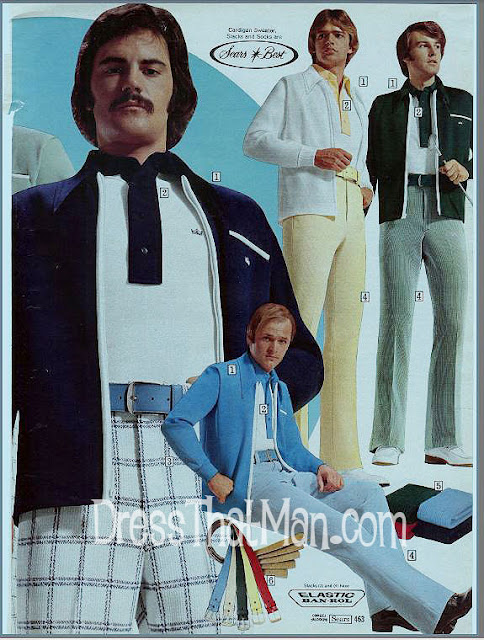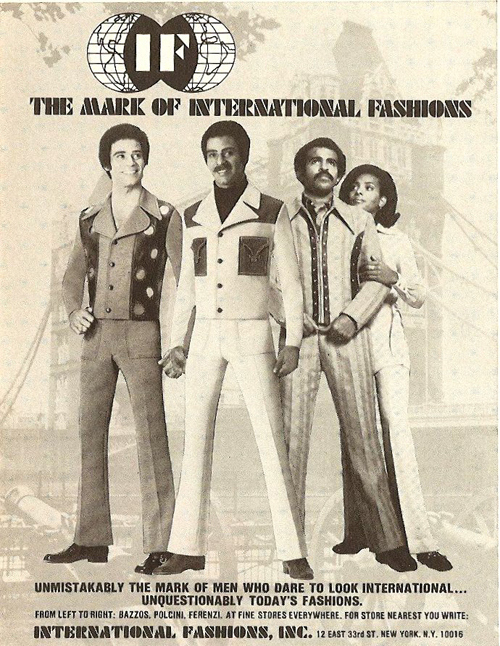 And then this happened: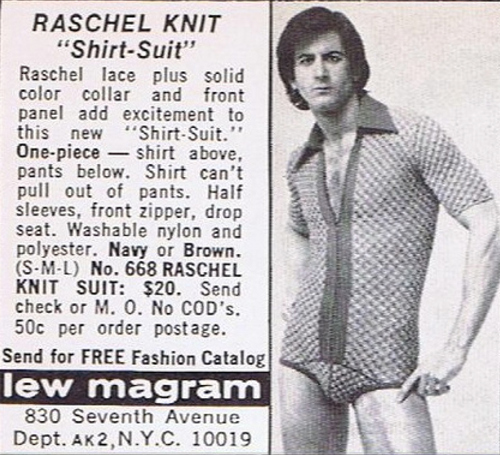 and the world turned cold …
Livestock began mutating:
and superheroes just stood around laughing about it.
via here
and that's the end of our sad fashion tale.
Thanks to DressthatMan.com, AllThatisInteresting.com and buzzfeed.com