Bonjour! Let's try to forget that it's Monday and get straight to the weird and wonderful findings from my morning dig on the internet…
1. Hidden Victorian Pet cemetery in London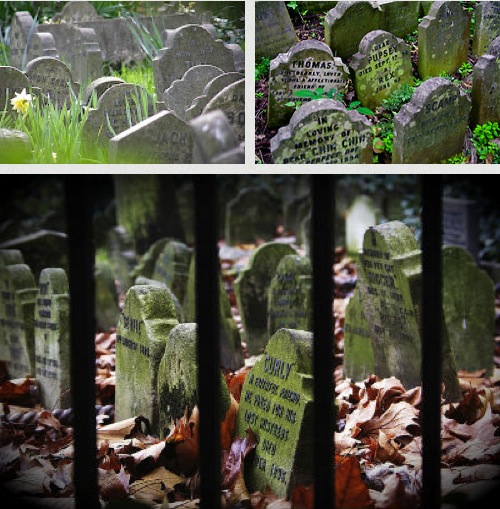 Did you know there is a Victorian pet cemetery located in Hyde Park? Dating back to 1880, the cemetery is home to hundreds of small tombstones, engraved with loving epitaphs from adoring owners to the likes of Jack, Curly, Bijou and Ginger Blythe.  The Victorian aristocracy were particularly fond of their pets so special cemeteries for their furry friends were quite the norm.  There is no public access but you can get a good view through the railings.  It is situated on the corner of Victoria Gate and Bayswater Road.
2. Homeless Chic is now officially a thing in Fashion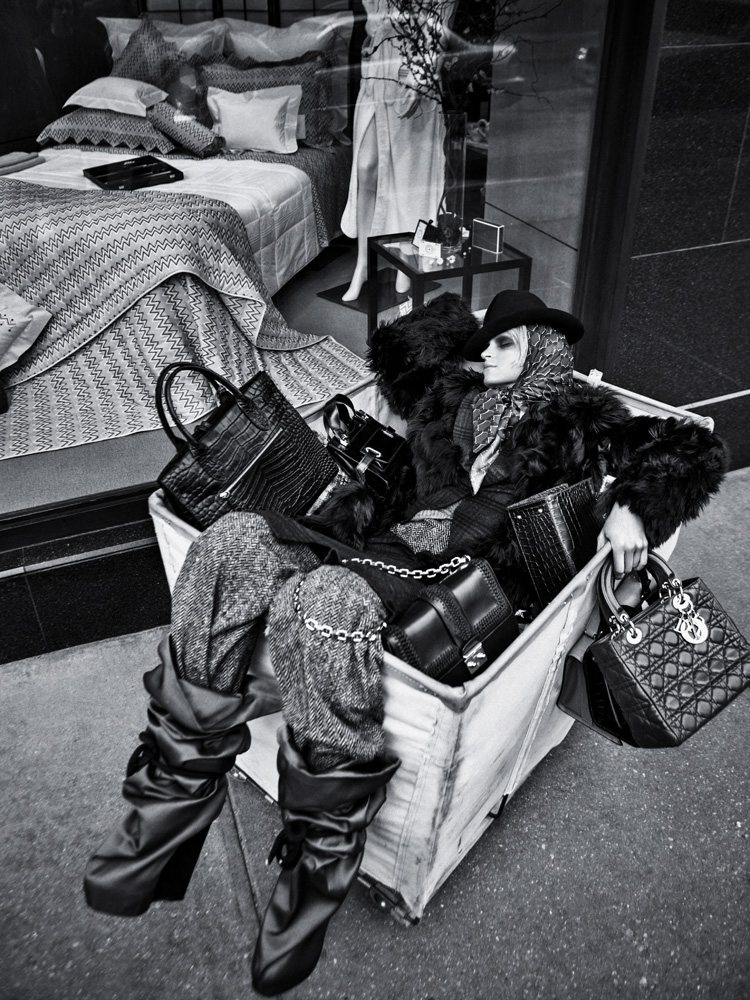 Here is a photo shoot from next month's issue of VOGUE Germany. Oh those fashion people! SO edgy!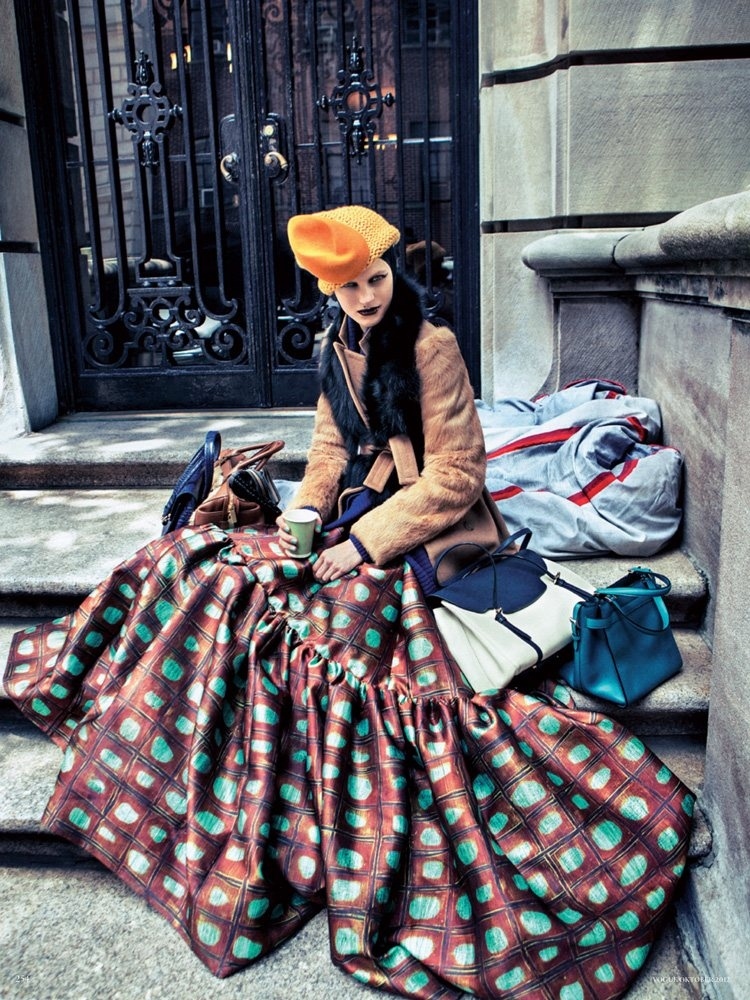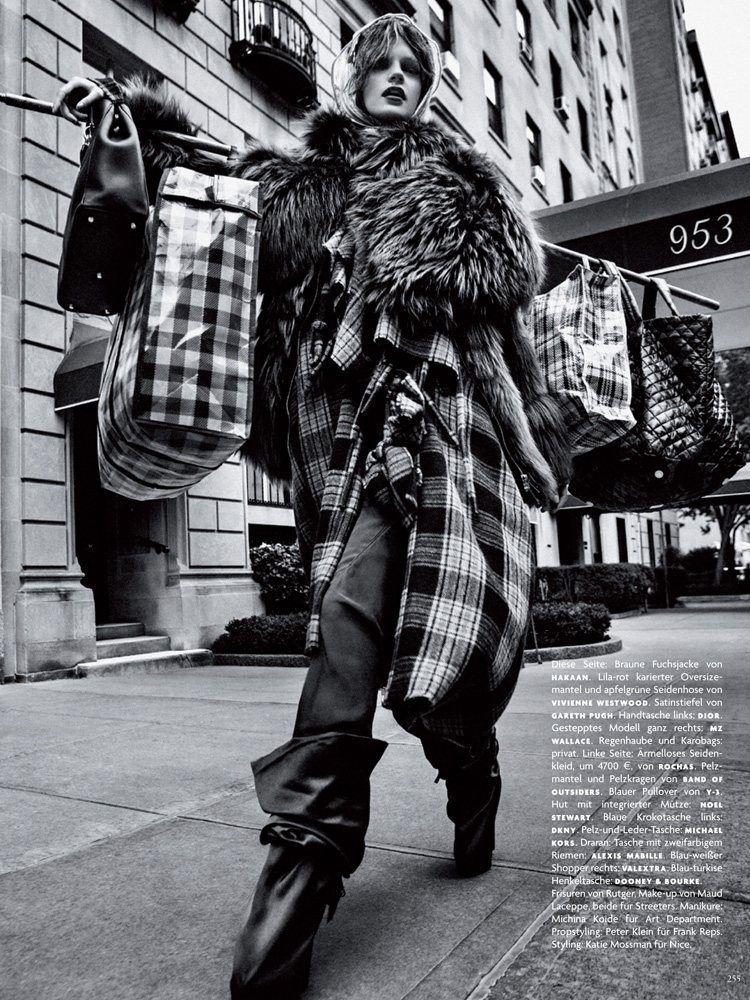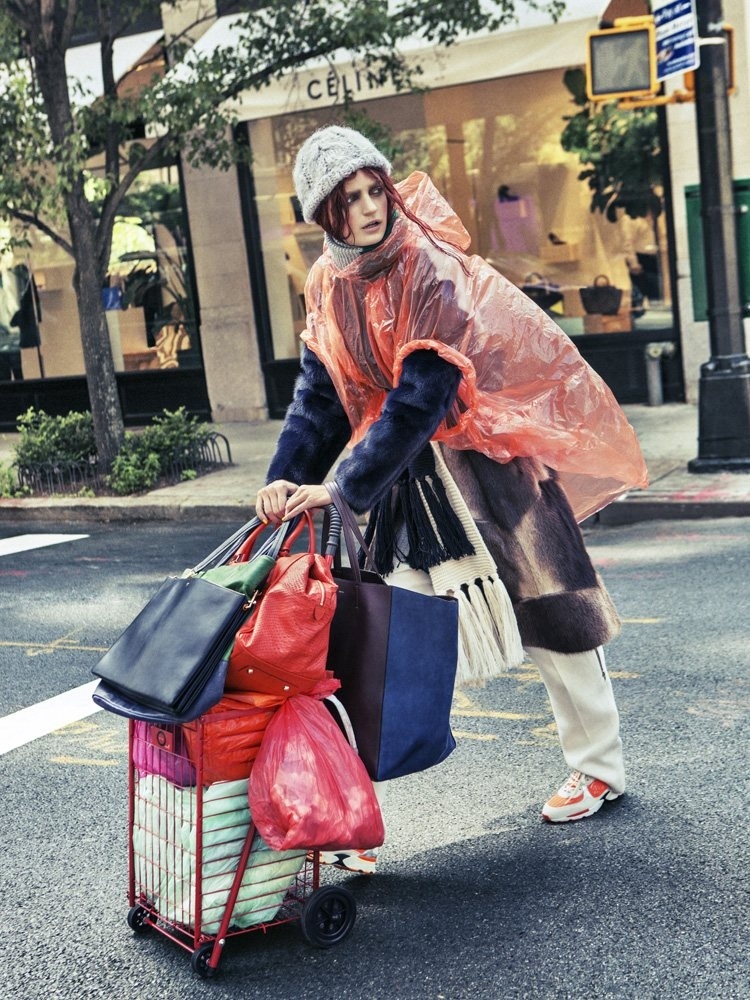 via Shift
3. These existed for dieting purposes.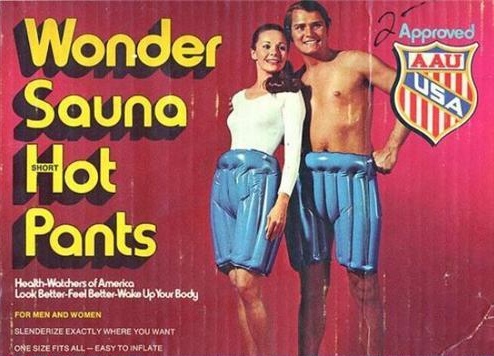 via KitschyLiving
4.  Understanding Diner Lingo: 55 Phrases to Get You Started
Adam and Eve on a raft/log -Two poached eggs on toast
Adam's ale/city juice/dog soup – Water
All hot – A baked potato
Axle grease/skid grease/cow paste – Butter
Baby juice/moo juice/cow juice/Sweet Alice – Milk
Belch water/balloon water – Seltzer or soda water
Blonde with Sand – Coffee with cream and sugar.
Bloodhound in the Hay – A hot dog with sauerkraut
Bossy in a bowl – Beef stew
Bow-wow/bun pup/tube steak/groundhog/Coney Island/Coney Island chicken/Coney Island bloodhound – A hot dog
Breath – Onion
Bronx vanilla/halitosis/Italian perfume – Garlic
Bullets/whistleberries – Baked beans
Burn one – Put a hamburger on the grill
Burn one, take it through the garden and pin a rose on it – A hamburger with lettuce, tomato and onion
Burn the British – A toasted English muffin
Cackle fruit/Cackleberries/Hen Fruit -Eggs
Chicks on a raft – Eggs on toast
Customer will take a chance/clean up the kitchen/sweep the floor – Hash
Dough well done with cow to cover – Buttered toast
Drag one through Georgia – Coca-Cola with chocolate syrup
Draw one/a cup of mud – A cup of coffee
Draw one in the dark – A cup of black coffee
First lady – Spareribs (probably a pun on Eve being made from Adam's rib)
Fish eyes/cat's eyes – Tapioca pudding
Flop two – Two fried eggs over easy
Frog sticks – French fries
GAC – A grilled American cheese sandwich (Also called a "jack" or a "Jack Benny" if there's bacon on it.)
Gravel train – Sugar bowl
Heart Attack on Rack – Biscuits and gravy
Hemorrhage – Ketchup
Hockey puck – A hamburger, well done
Hounds on an Island – Franks and beans
Houseboat – A banana split
In the alley – Served as a side dish
Maiden's delight – Cherries ("cherry" is slang for the maidenhead (archaic), or hymen)
Mississippi Mud/Yellow paint – mustard
Mystery in the alley – A side order of hash
Nervous pudding – Jelly/Jello
Noah's boy – A slice of ham (Ham was one of the Biblical Noah's sons)
Noah's boy with Murphy carrying a wreath – ham and potatoes with cabbage
On the hoof – Any kind of meat cooked rare
Pair of drawers – Two cups of coffee
Pittsburgh – Toast or burn something so it's charred on the outside but still red on the inside (probably a reference to Pittsburgh's smokestacks or coal beds)
Put out the lights and cry – Liver and onions
Sand/gravel/yum-yum – Sugar
Sea dust – salt
Shingle with a shimmy and a shake – Buttered toast with jam
Shoot from the South/Atlanta special – Coca-Cola (the company's headquarters are in Atlanta, Georgia)
Radio – A tuna salad sandwich on toast ("tuna down" or tuna on toast, sounds like "turn it down" the command often repeated when the radio is on in the kitchen)
Wax – American cheese
Whiskey – rye bread
Whiskey down – rye toast
Wreck 'em – Scrambled eggs
86 – Remove an item from an order or from the menu
via Mental Floss
5. The Moustache Protector Tea Cup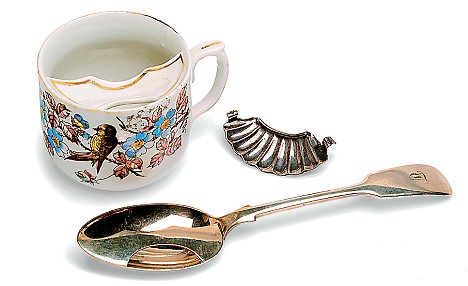 In the 19th century, mustaches assumed all kinds of forms thanks to the holding power of wax. They were personal works of art. That spelled trouble at tea time. But never fear, the relentlessly inventive 19th century tinkerer devised a solution: the mustache protector.
Originally invented by English potter Harvey Adams in 1830, according to Allan Peterkin's "One Thousand Beards: A Cultural History of Facial Hair," mustache guards were so popular that many others were quick to claim their own patents.
While drinking, a man would rest his majestic mustache on the guard that stretched across the inside of the cup. The ledge would block hot drinks from melting his mustache out of shape.
via here
6. What Karl Lagerfeld looked like when he was younger.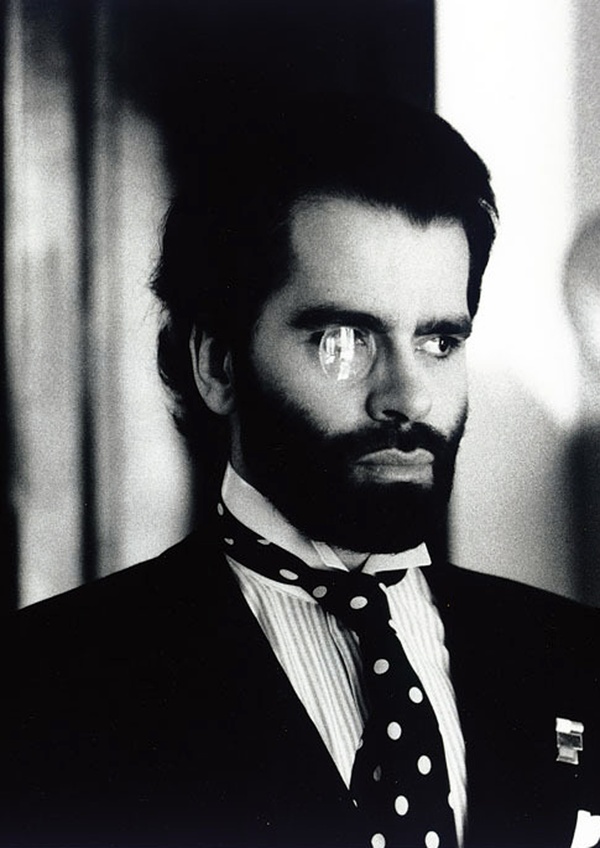 Photographed by Helmut Newton.
7. A Japanese company invented a wearable animal tale that syncs to your brain and various social networks.
Similar to the mechanical cat ears. Also, why?
[youtube http://www.youtube.com/watch?v=qvHcBq7UaY0&]
speaking of….
8. Burning Money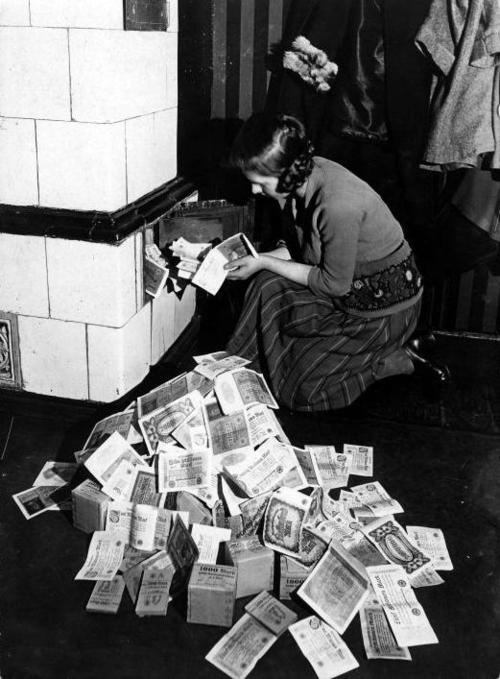 Burning money for fuel during the inflation crisis in 1920s Germany when paper money was cheaper than coal and wood.
via here
9. America's Weird & Wonderful Water Towers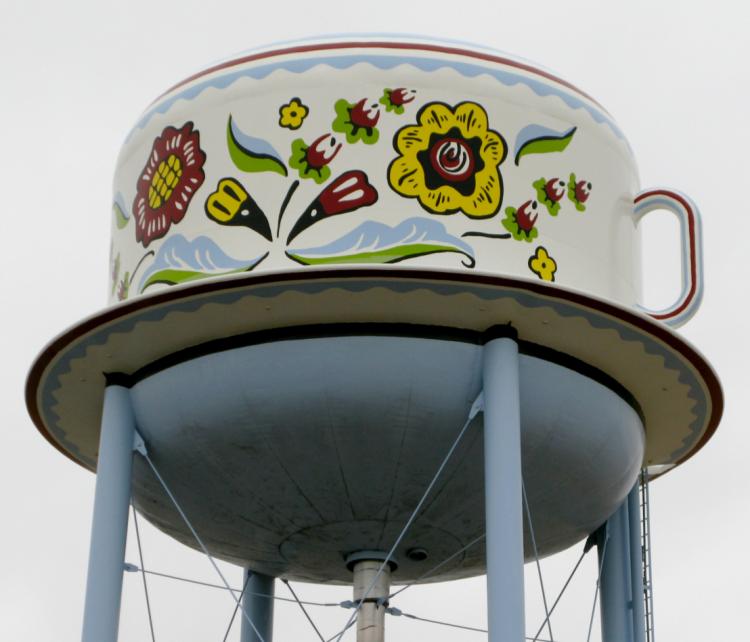 Coffee pot and tea cup towers in Stanton, Iowa.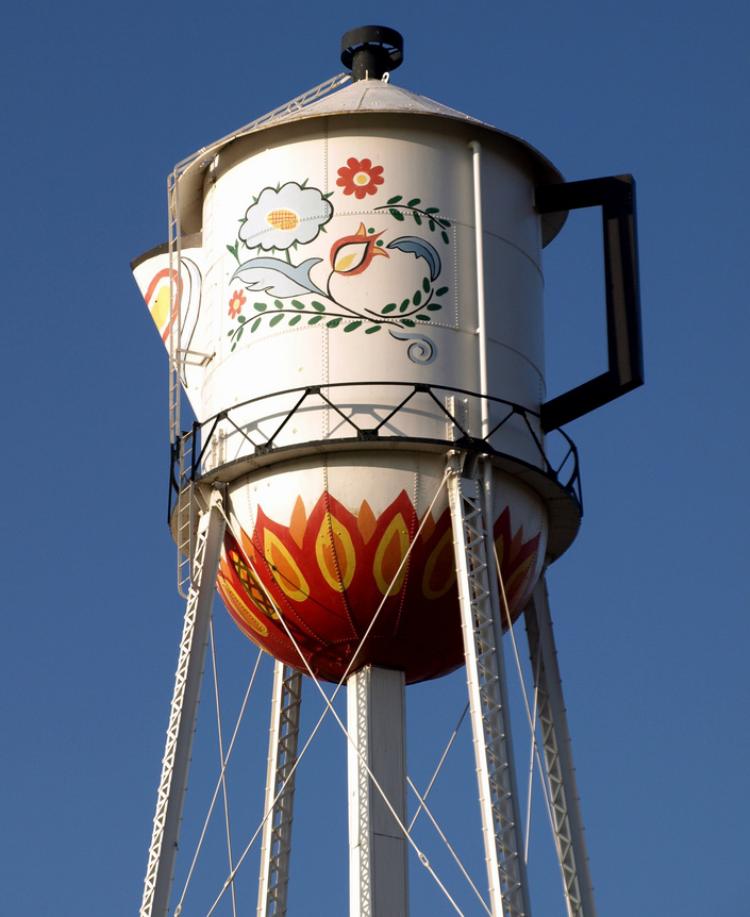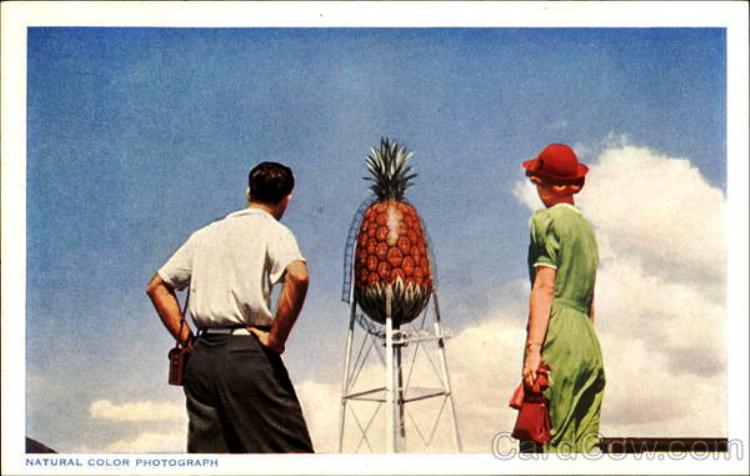 The Pineapple Tower in Honolulu, Hawaii, 1927-1993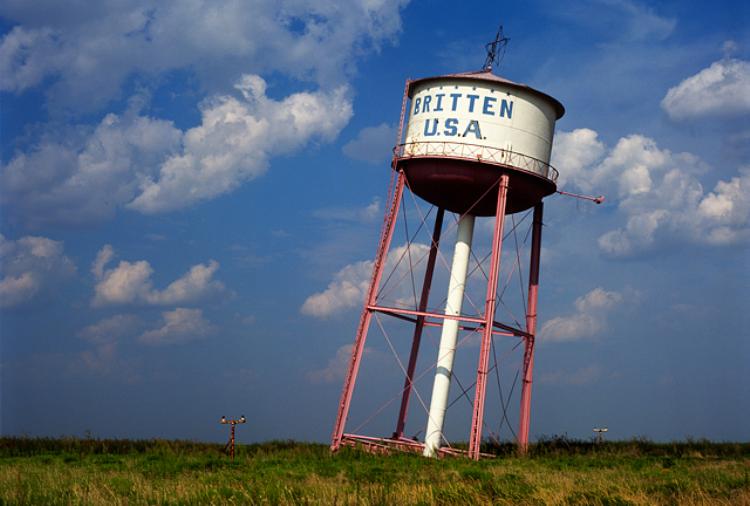 The leaning tower in Texas. Like the leaning tower of Pisa, but not.
See more here
10. Someone named their company this: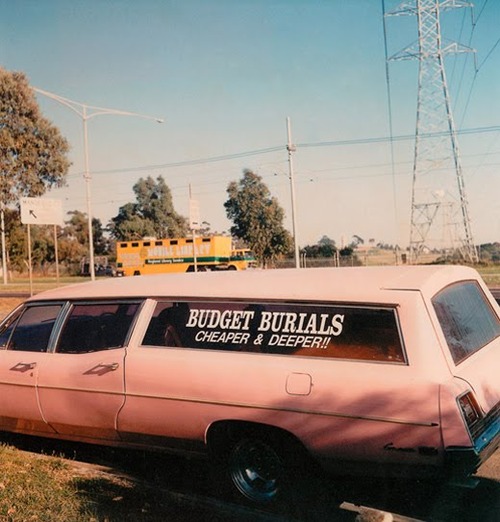 11. Russian Pensioner decorates her entire house with Bottlecaps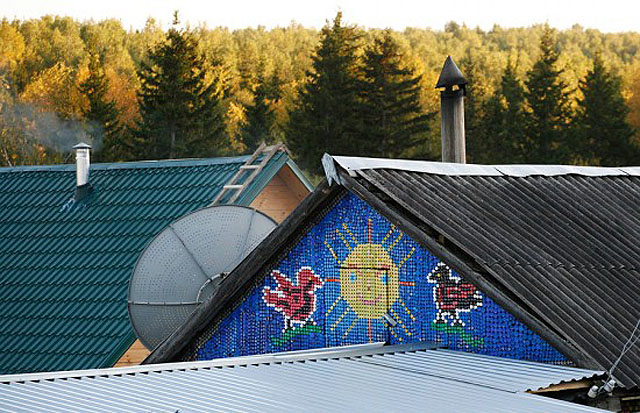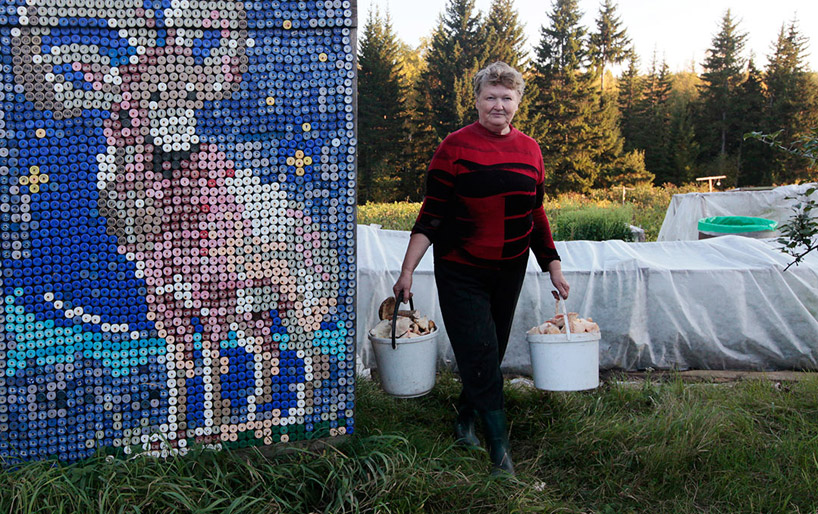 via Design Boom
12. Girl Walks her Alligator down the Stairs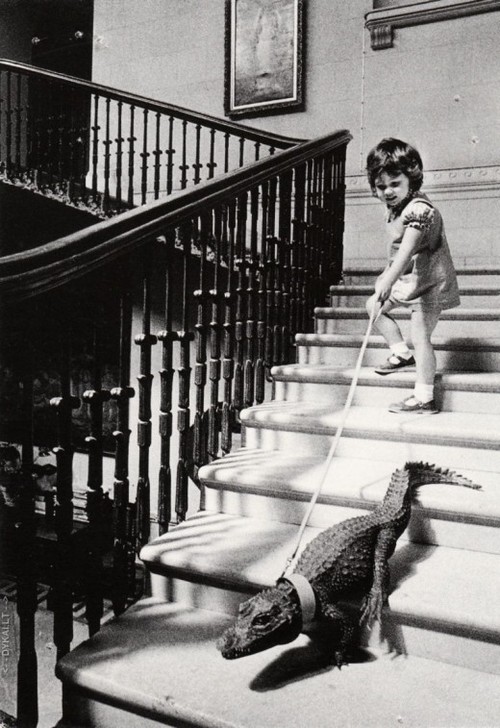 via Retronaut
Hamburger Motorcycle
13. Chatillon Car Graveyard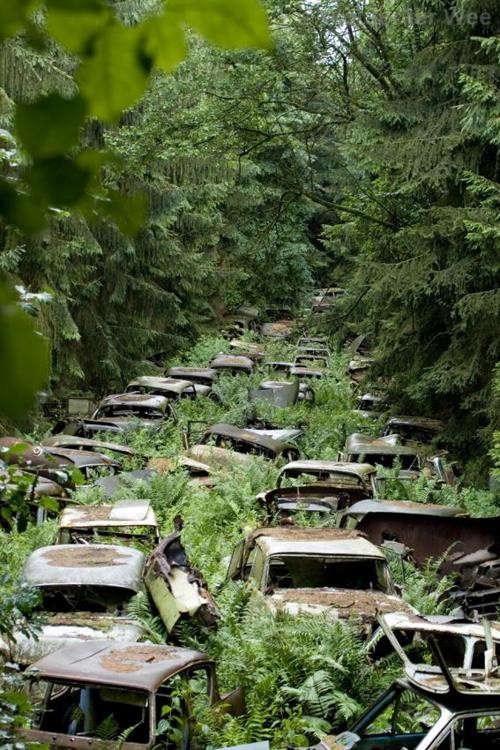 Chatillon Car Graveyard from WWII in Belgium.
There are hundreds of old, rusting cars left behind by American soldiers from a nearby base after World War II. If a soldier wanted to bring his car back to the U.S., it was up to him to pay for it, so they didn't. Instead, each car was driven up a hill and parked in the trees. Most of this graveyard has now been cleared, but check out the slideshow of photos showing what this amazing site looked like.
[youtube http://www.youtube.com/watch?v=H2dnVKlalls&]
via here
:::
YOU MIGHT ALSO LIKE:
.