Everyone needs to find their own café– it's an identity thing.
1. The Grounds, Alexandria, Australia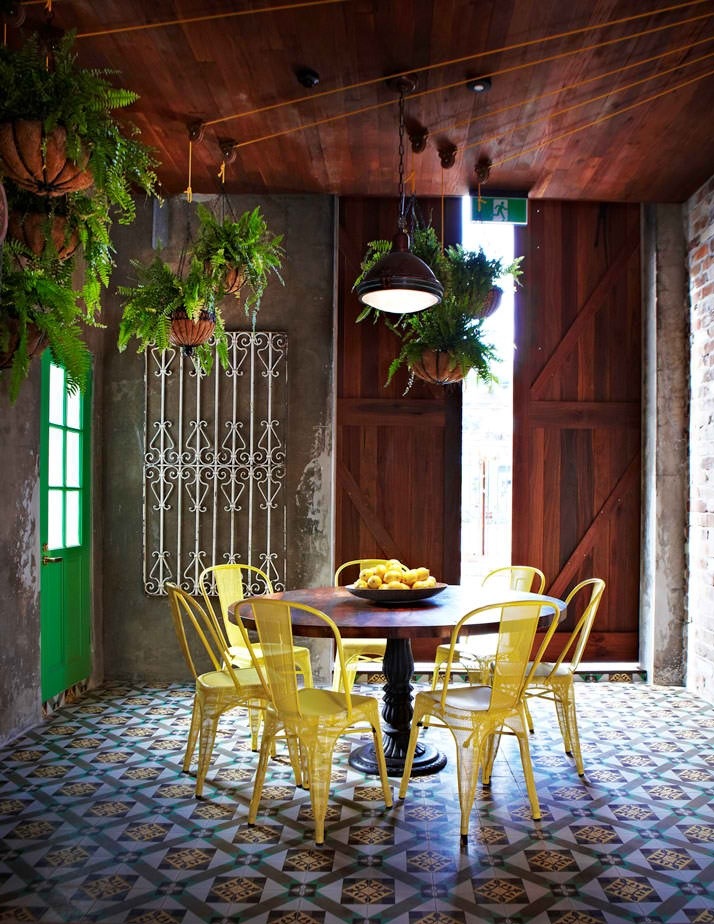 Once a former warehouse and pie factory in the early 1900s, The Grounds has got to be one of the most beautiful and eclectic coffee shops I've ever seen. With a coffee 'research and testing facility' alongside the café, it's clear they're not serving up just any old cuppa– beans are sourced all the way from Brazil, Columbia, Ethiopia, India and Uganda. The café terrace opens onto luscious garden of heirloom vegetables and fragrant herbs with a full time horticulturalist growing seasonal produce for the wholesome and rustic menu.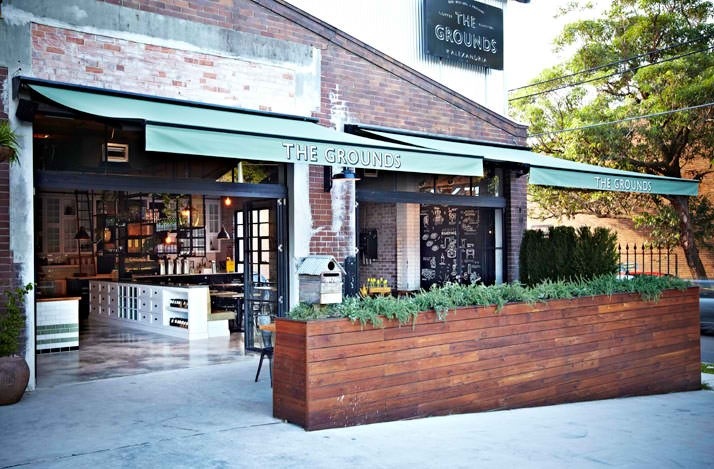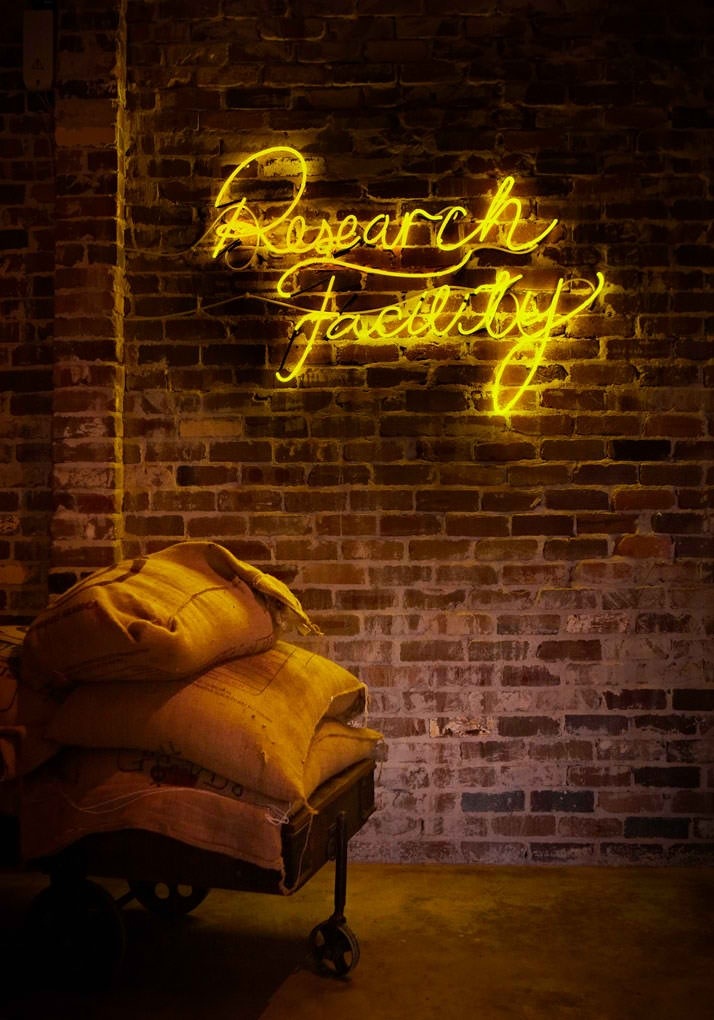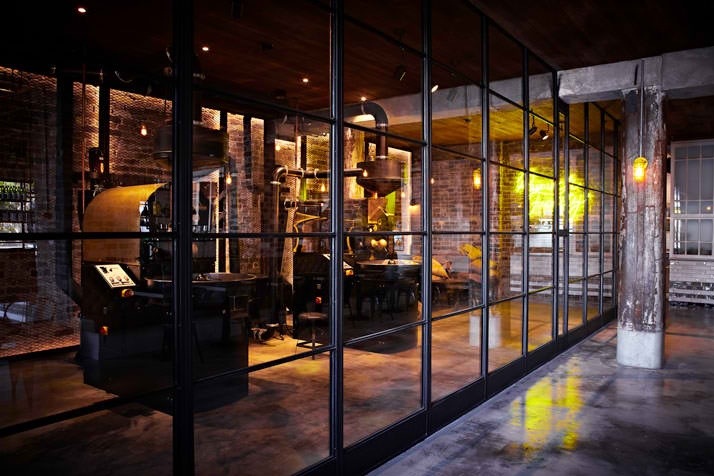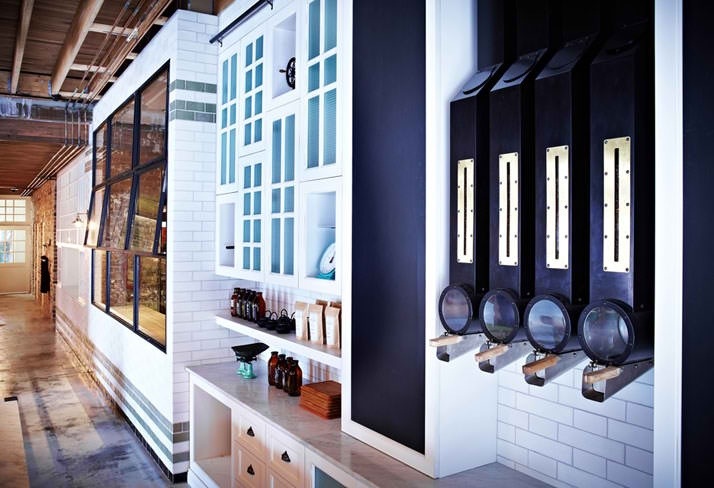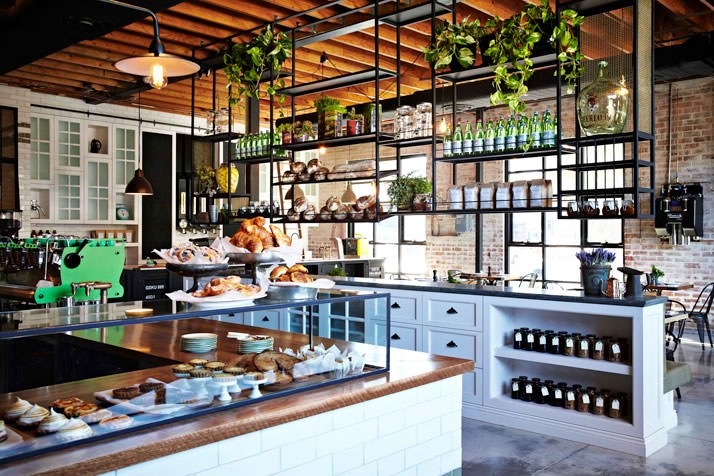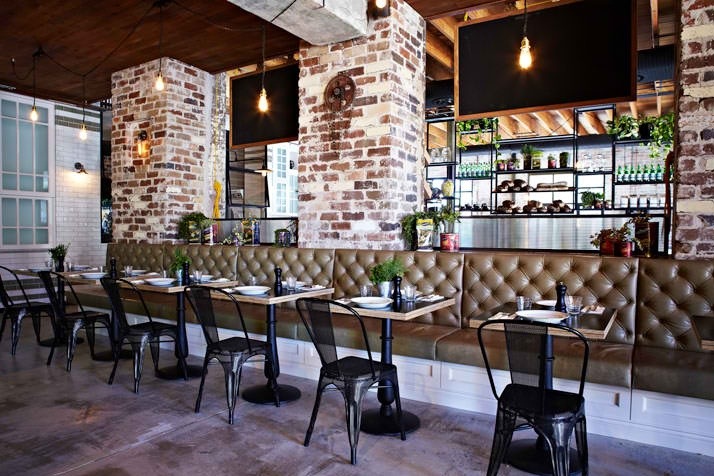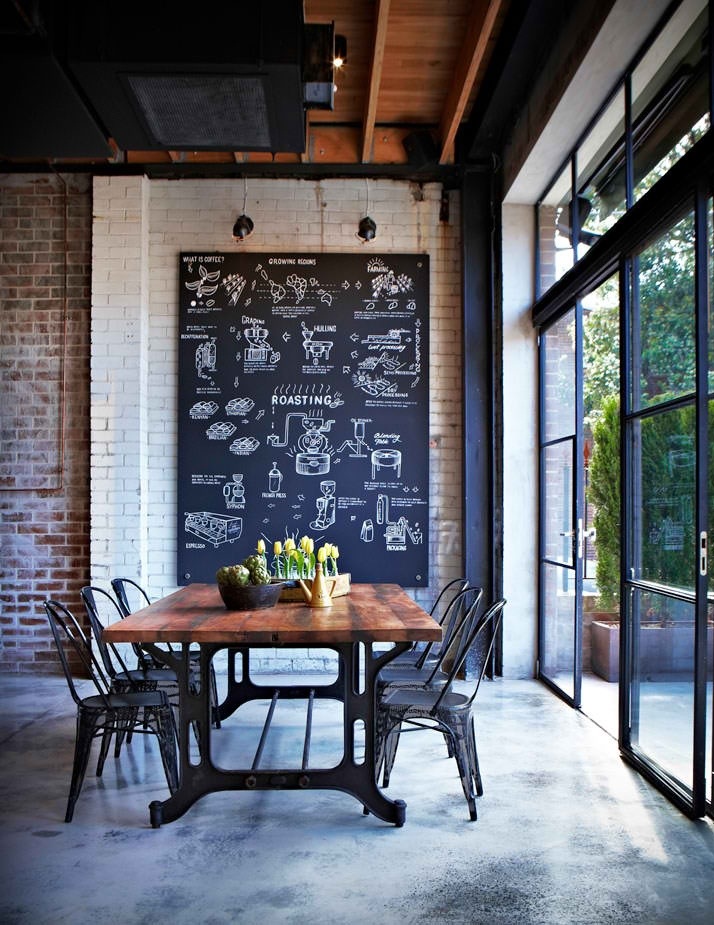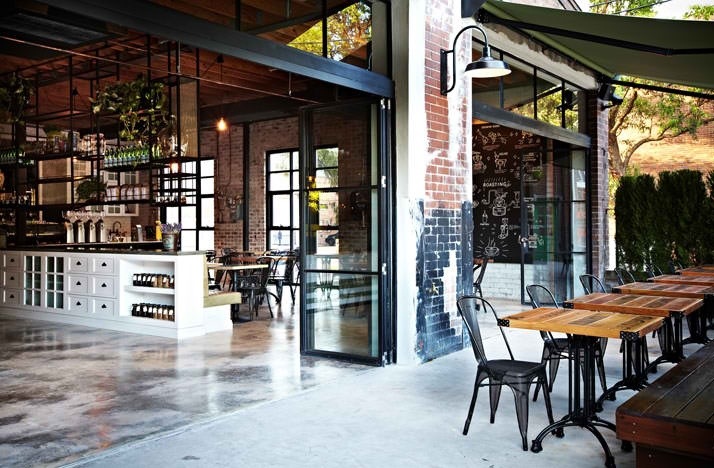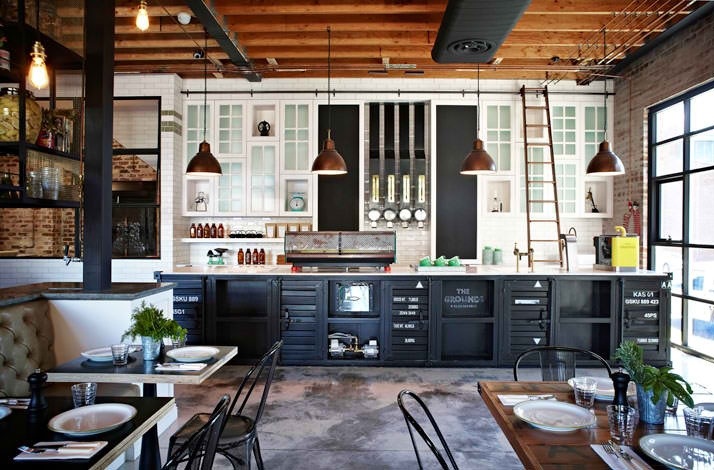 Photos via The Grounds
2. The Vintage Emporium, London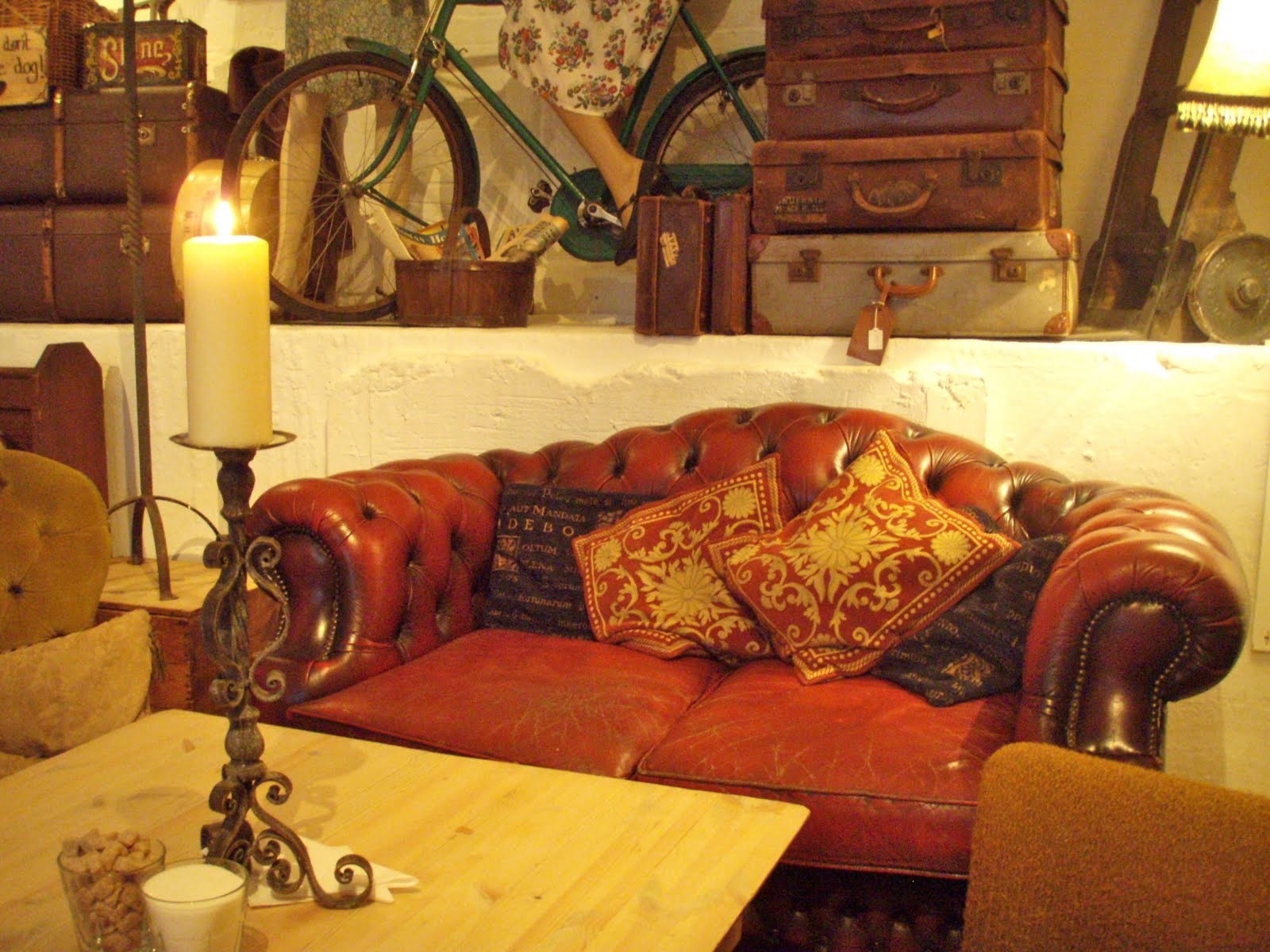 Just off Brick Lane, in MessyNessy's old hometown, the Vintage Emporium is a quaint Victorian style café that doubles as an antique boutique. You couldn't ask for a more nostalgic place to bring your laptop and spend the afternoon surrounded by old record players and relics of a bygone era, working peacefully in this cozy home away from home. Just don't bother asking to try on any of the antique shoes– Victorian women had miniscule feet.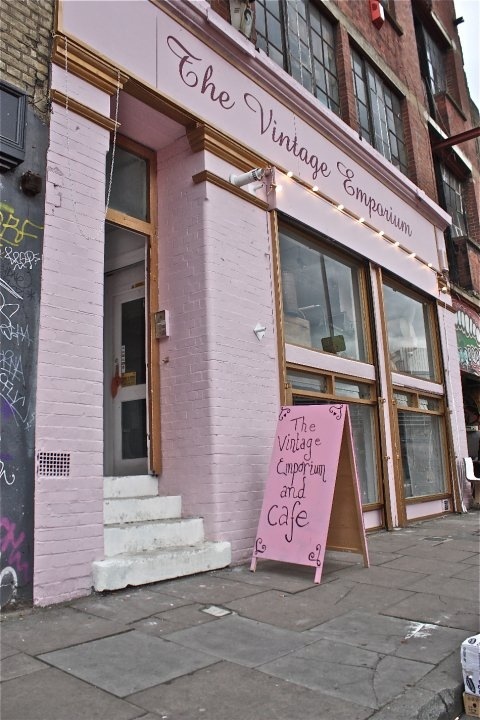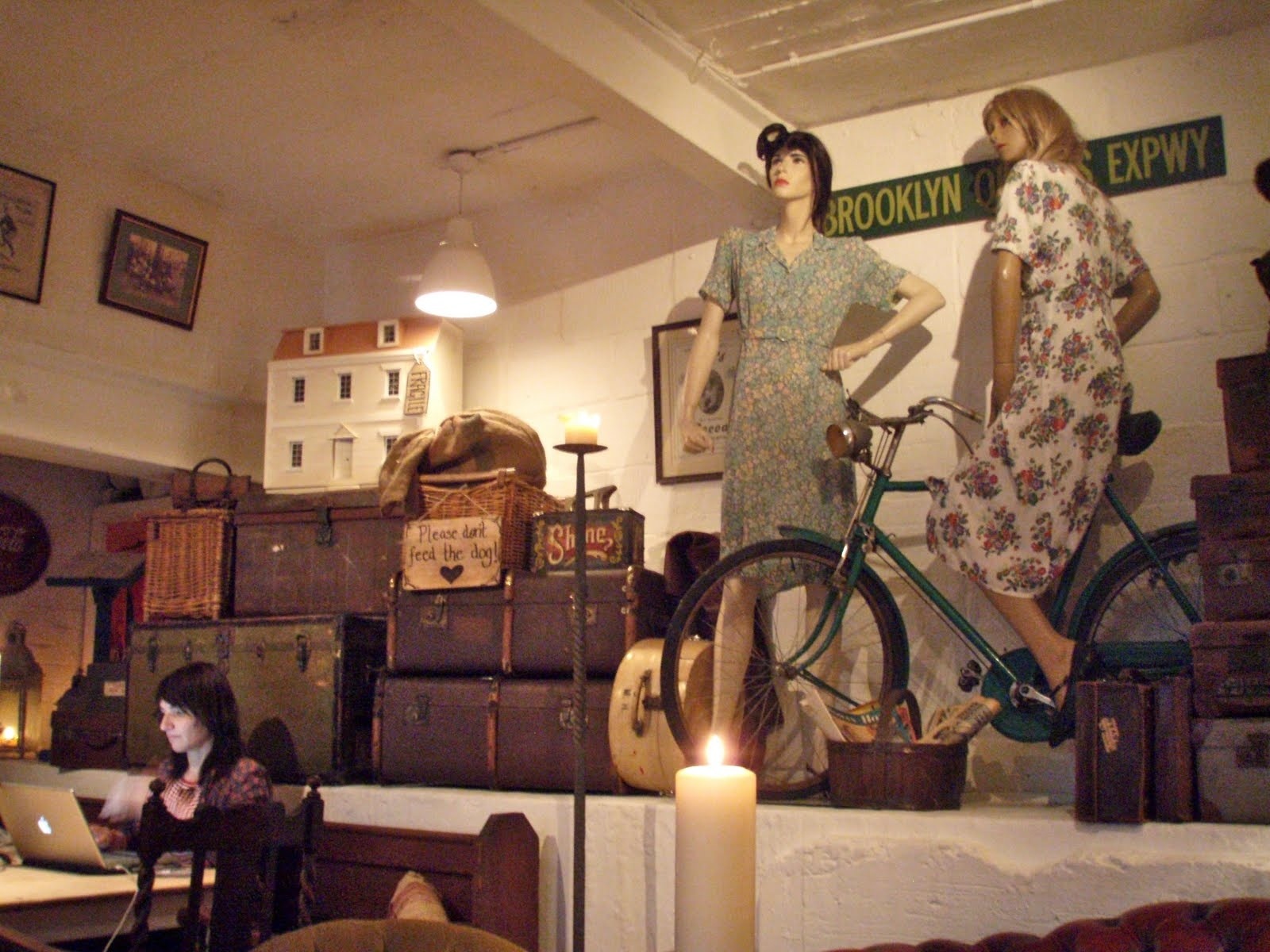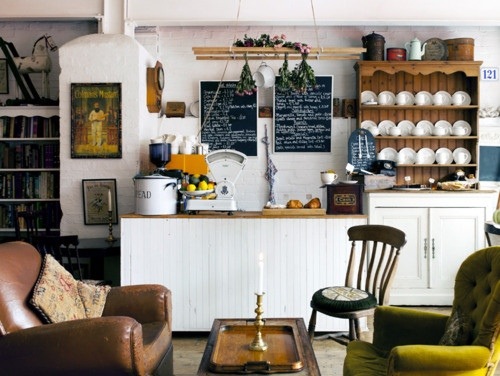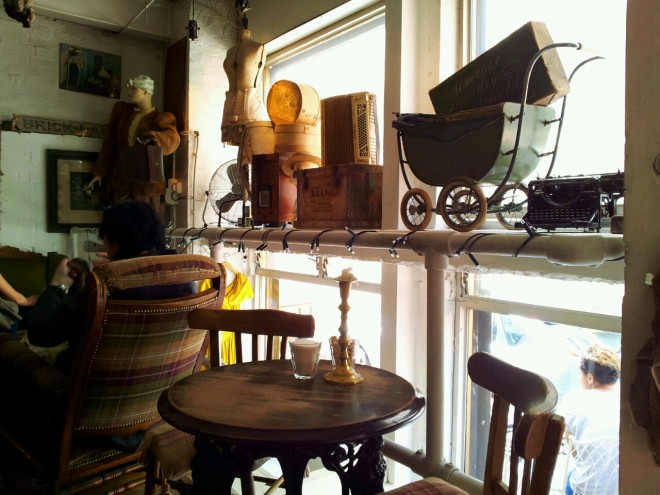 Images via these lovely blogs: A Cat of Impossible Colour, 30ish, Blow Against the Wine, Benetton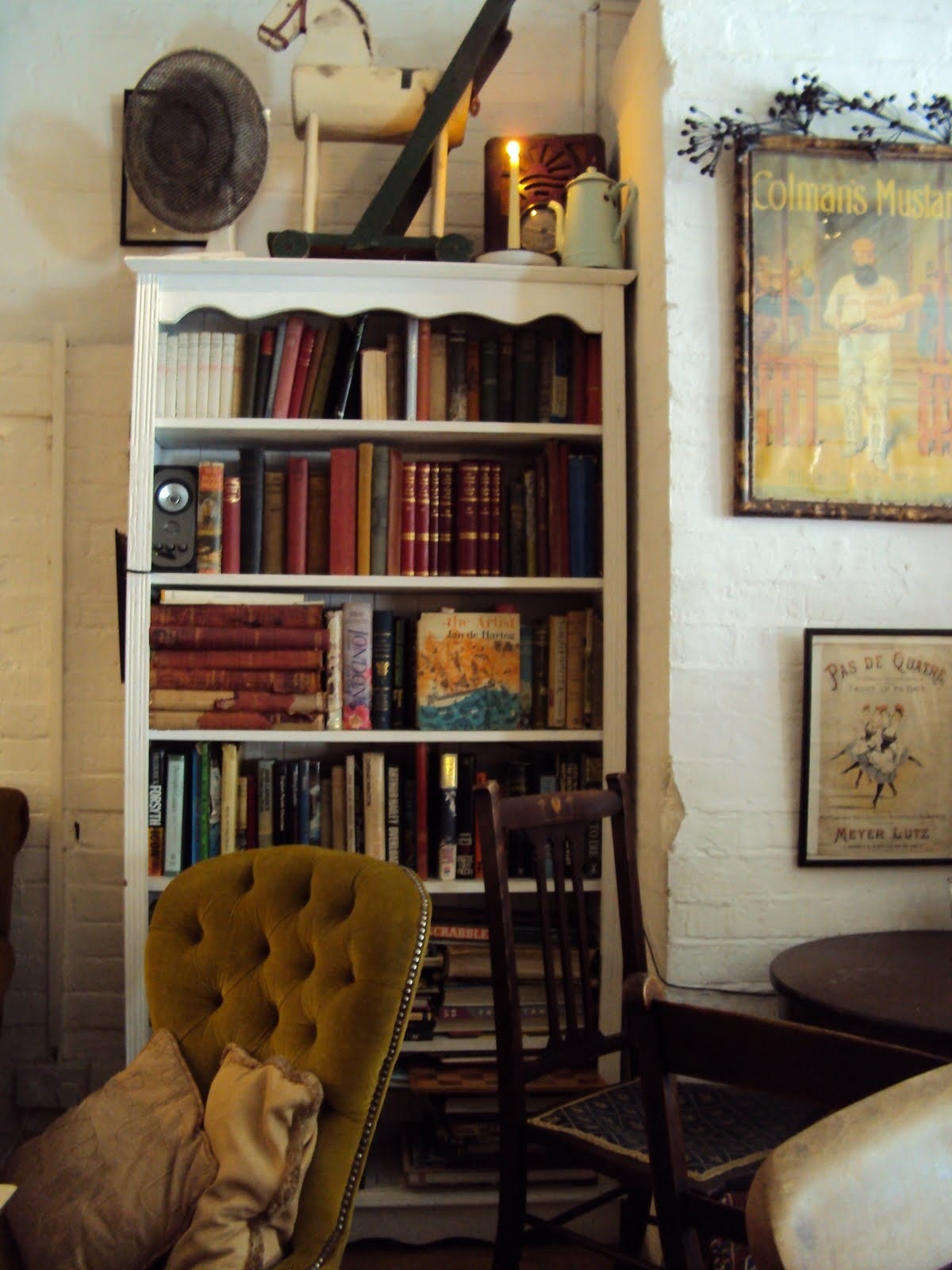 3. Hotel Central & Café, Copenhagen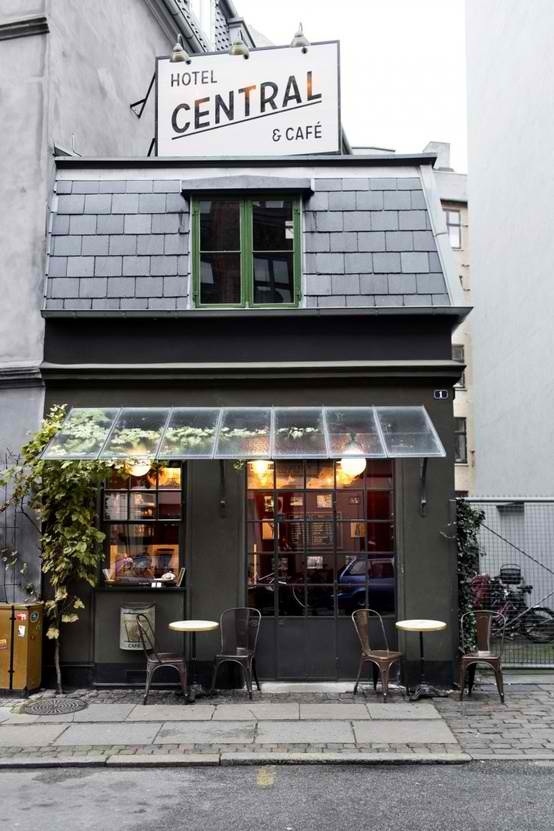 With only five chairs inside, this is Copenhagen's smallest coffee shop as wells the city's smallest hotel with one compact bedroom upstairs. There's no website and the owners have kept it rather inconspicuous. Book the room through sister café, Granola, down the road: +45 33 25 00 80.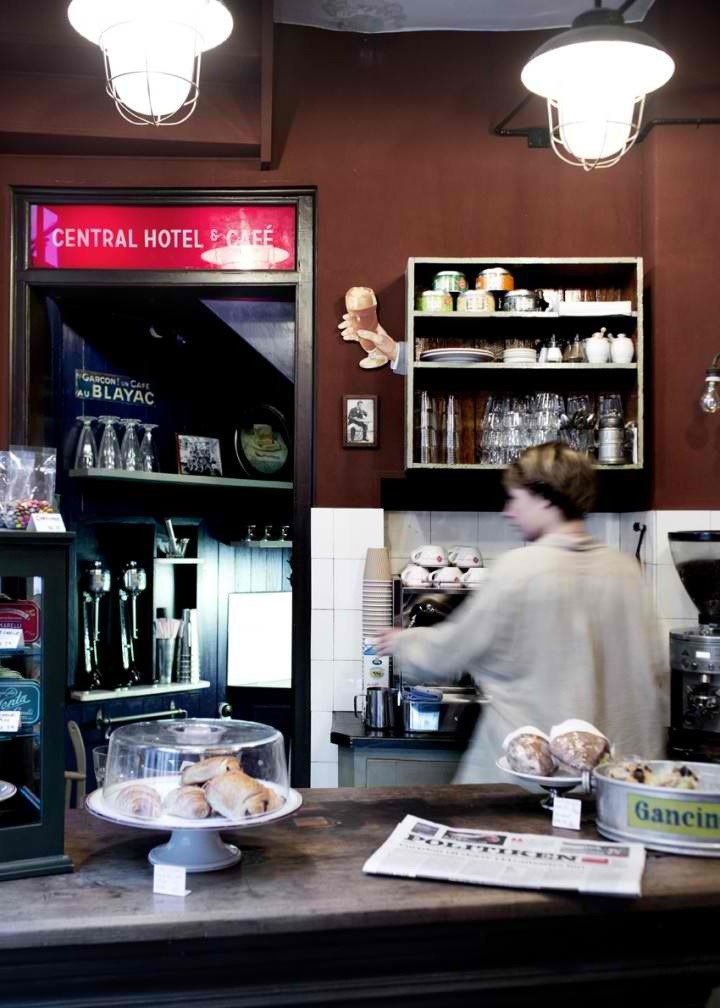 Adress: Tullinsgade 1, 1618 København
Images via Yvonne Konné
4. Balzac's, Toronto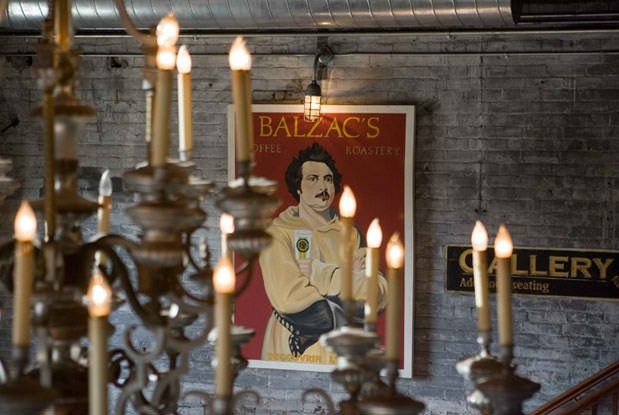 Balzac's Roasters transformed the circa 1895 Pump House into a two storey Grand Parisian style café. A giant Vaudeville chandelier casts a soft glow for sitting back and watching the bustling activity of this unique village district in Toronto.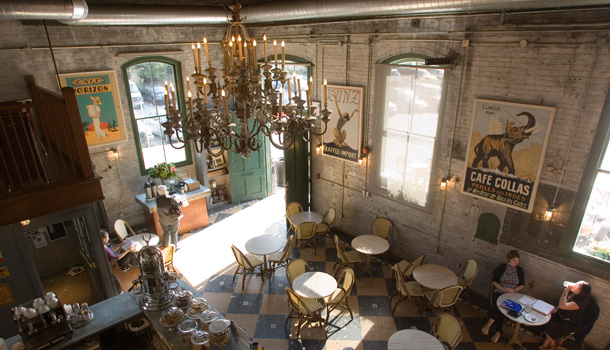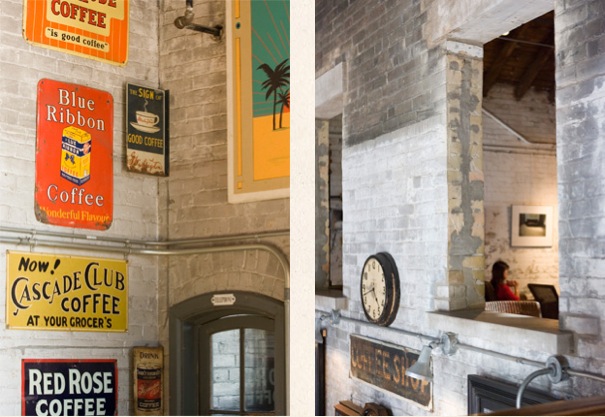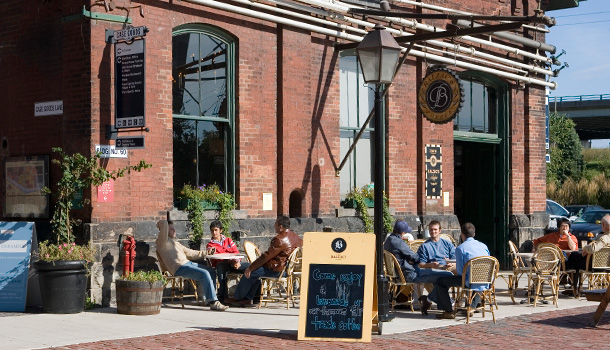 5. La Distributice, Montreal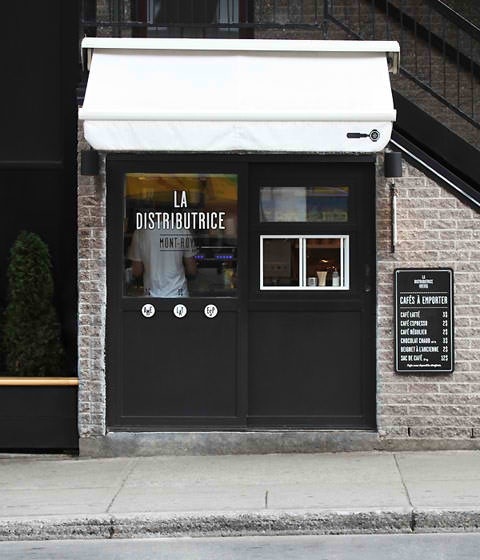 Said to be the smallest (and most adorable) coffee shop in North America, La Distributice has made a name for itself in Montreal for it's reliably excellent coffee and its quirky packaging. You'll have to get your coffee to go no doubt, but it would certainly bring a smile to your face on your way to work.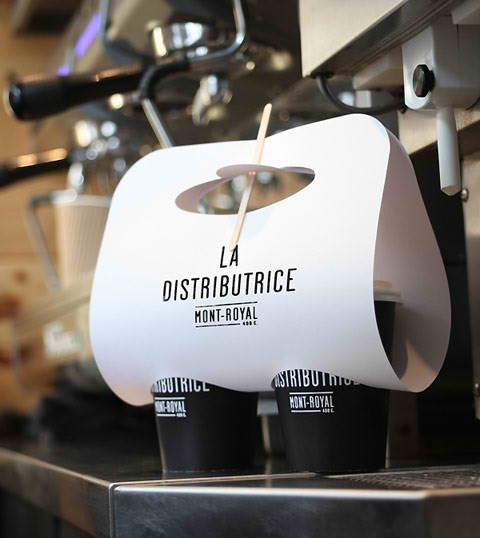 Images via Caffeinated by Design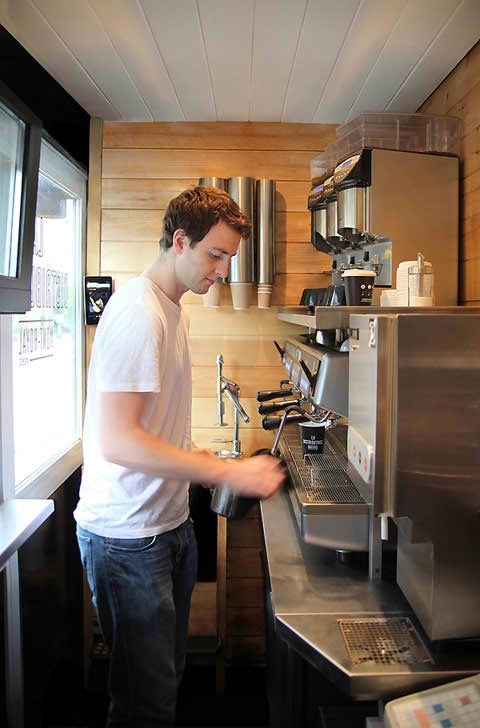 6. Lily Vanilli, London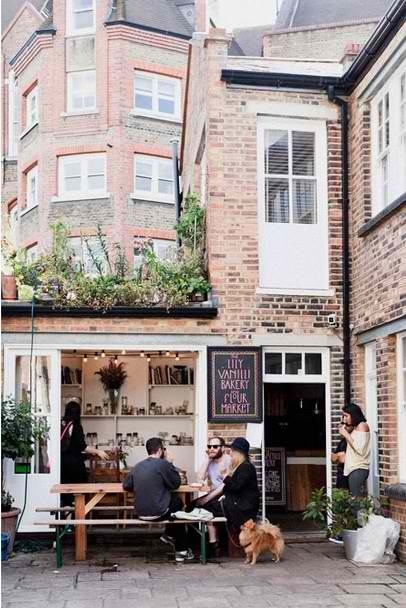 Tucked away in a courtyard in East London, this charming little bakery with vintage styling, rustic touches and a faithful clientele is better known for its cupcakes than its coffee, but on a Sunday morning shopping expedition to East London, one certainly doesn't go without the other. Lily Vanilli website.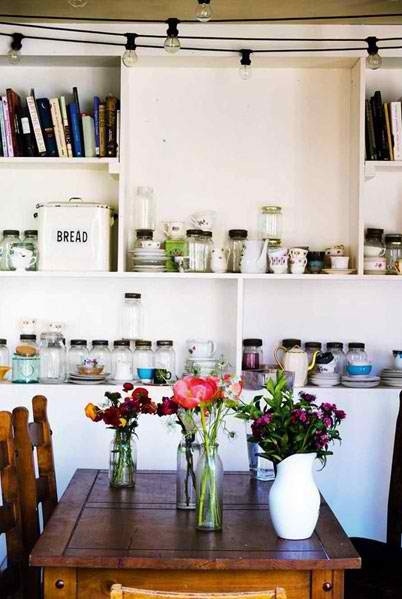 7. L'oisiveThé, Paris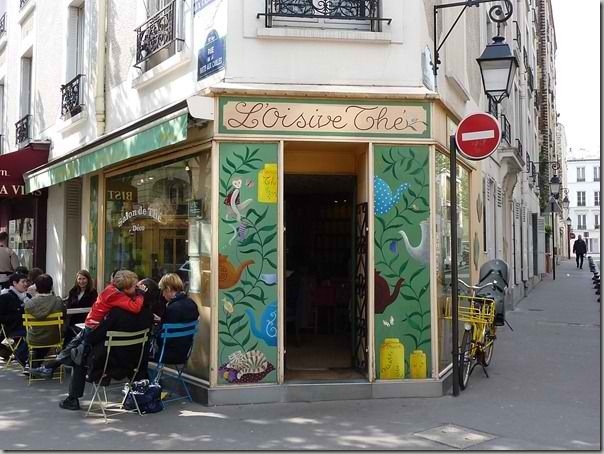 Technically, this is more of a tea house but they do serve coffee and I couldn't resist putting it on the list! Located in the Butte au Cailles, a calm and charming quartier in Paris, L'OisiveThé is a café doubling as a yarn shop. Owned by an American ex-pat, the colorful and cozy spot hosts weekly knitting evenings.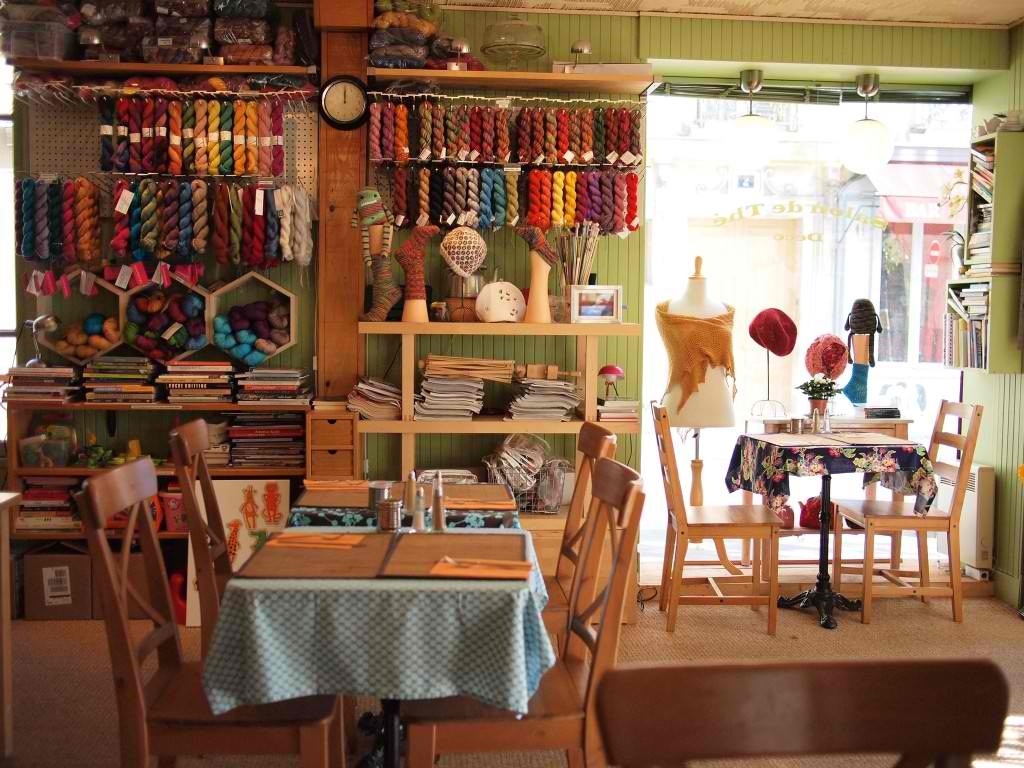 Images via these lovely blogs: Chiffon Brodeuse, Fig and Plum, La Chronique de Voltaire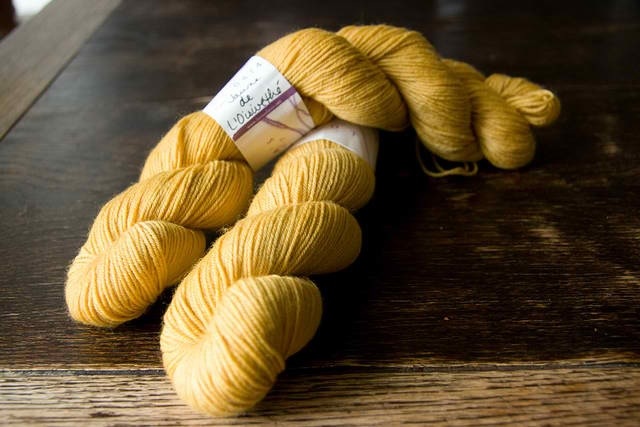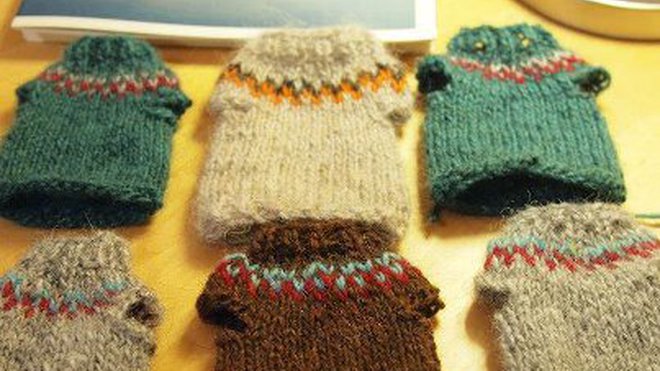 8. Little Nap Coffee Stand, Tokyo
A tiny, friendly café tucked away on the far side of Yoyogi park allegedly has the best tasting Americano in the city. Designed with subtle attention to detail, worn wooden floors and counters and touches of retro Americana, Little Nap has acquired quite the reputation for trendy travelers looking for a home away from home.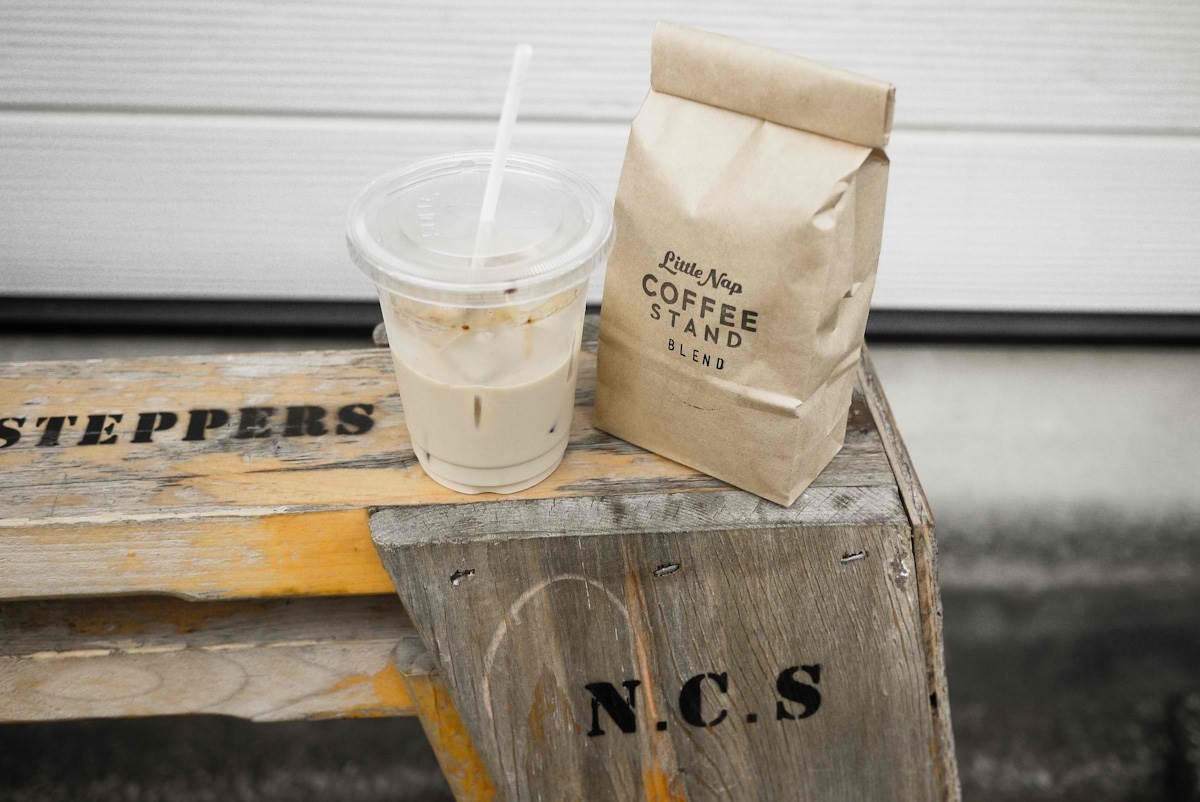 Images via these lovely blogs: The Fox is Black and Sub Fauna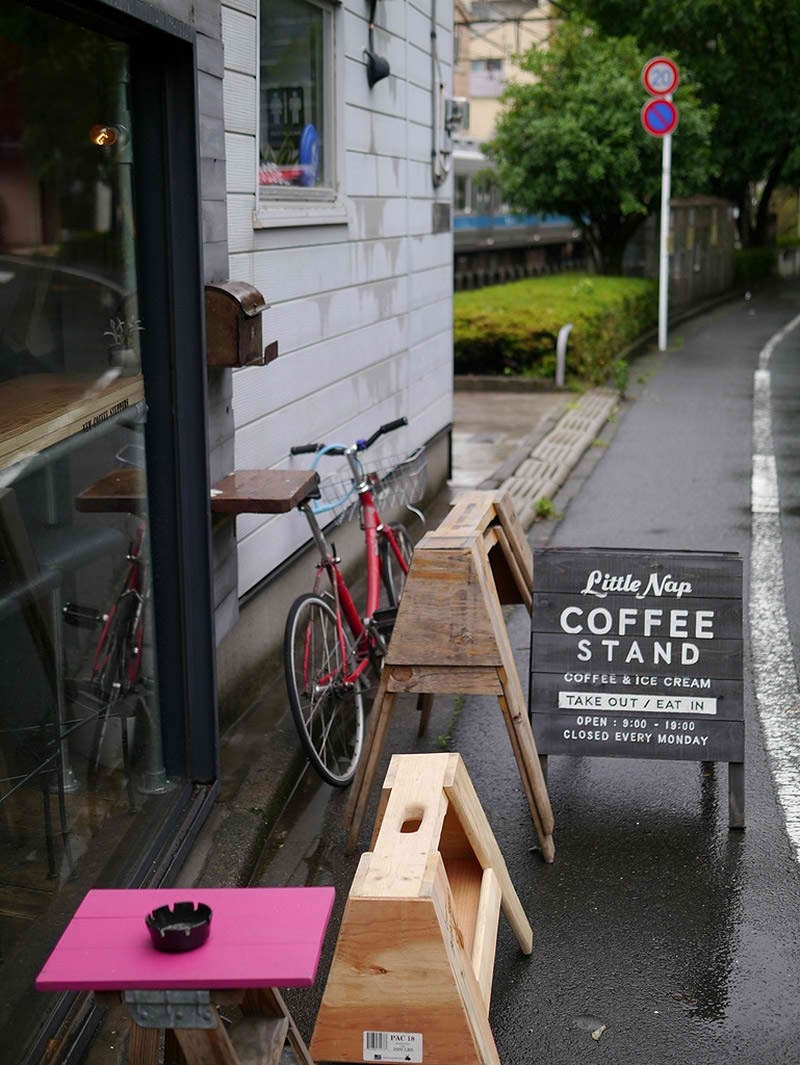 9. Snickarbacken 7, Stockholm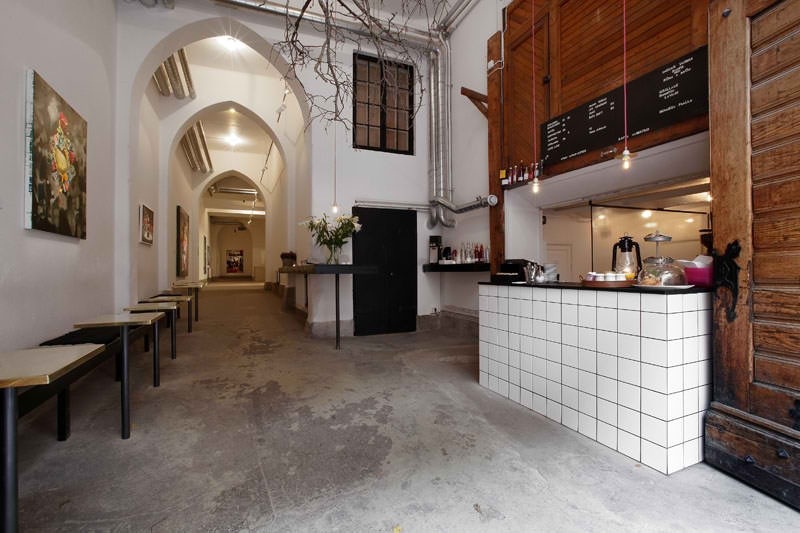 Snickarbacken 7 is coffee bar set-up in the front of an art gallery and concept store, hidden in an alley. You can spend hours here and coffee connoisseurs will tell you they offer some of the best ranges available from their little stand.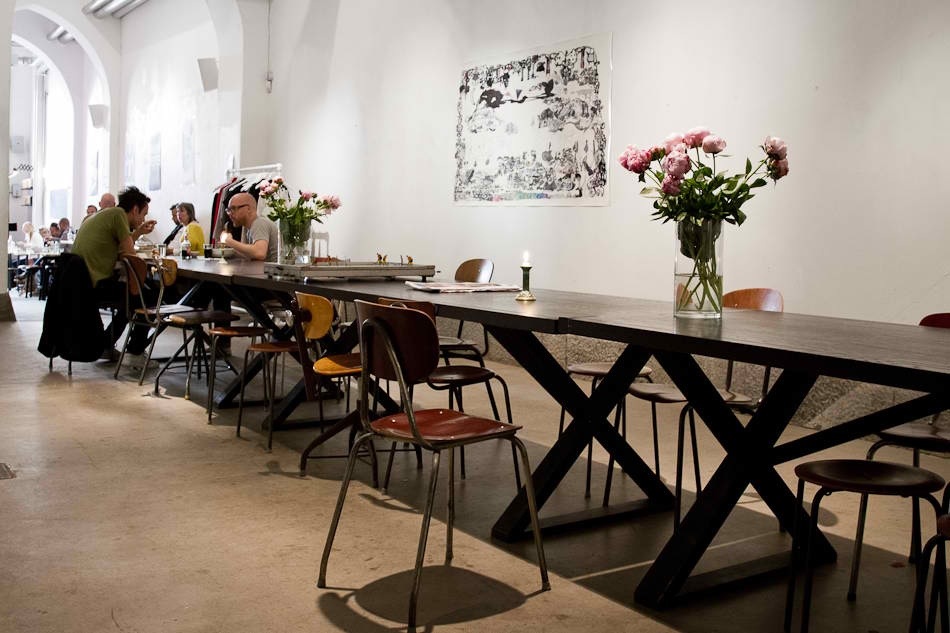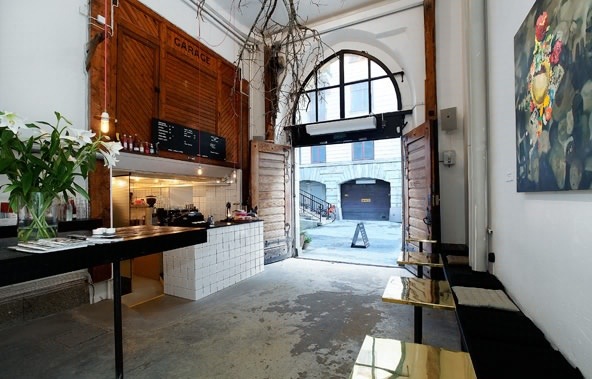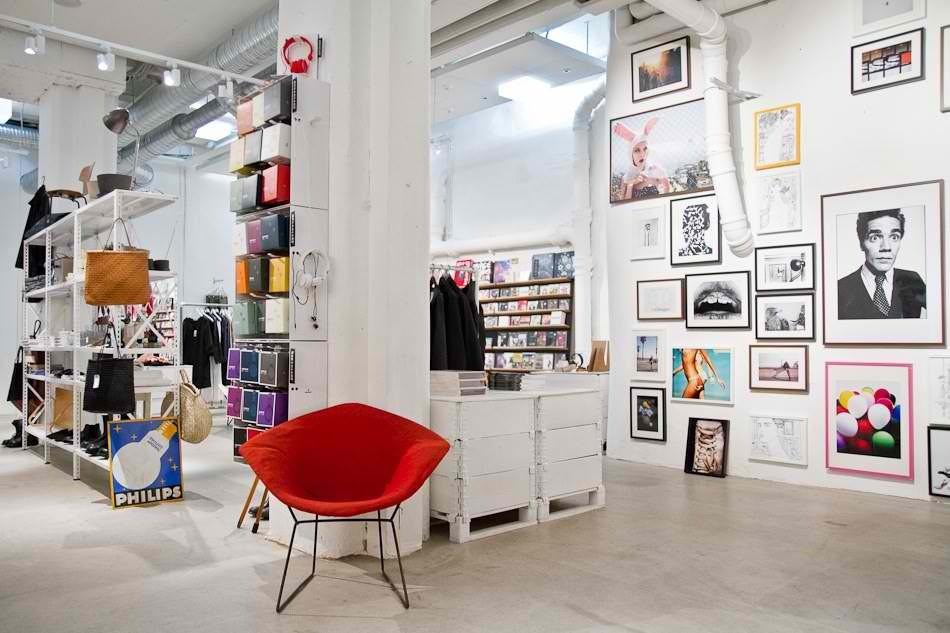 Images via these lovely blogs: T Magazine, Bungalow 5, Dear Coffee I love You.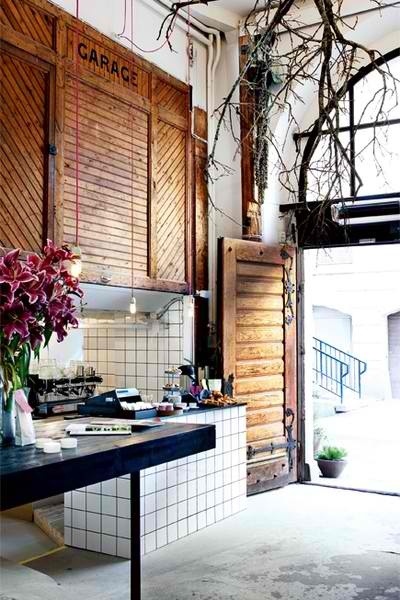 10. Café Coutume, Paris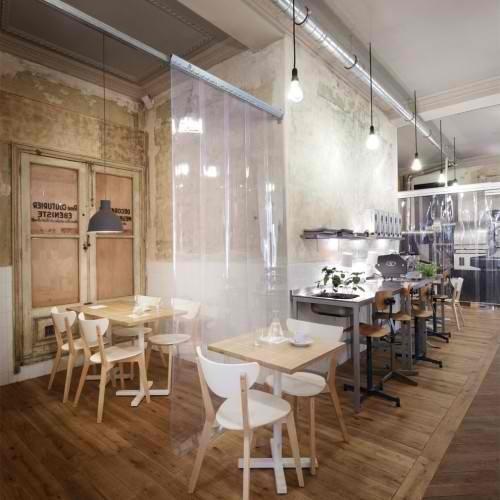 A coffee à la fleur d'oranger d'Indonésie? Café Coutume is finally ridding Paris of it's terrible reputation for coffee with one of the most exquisite coffee houses to open Europe. Ofcourse it's an Australian barrista behind it all but the dedication to the café's beautiful ambiance is strictly French!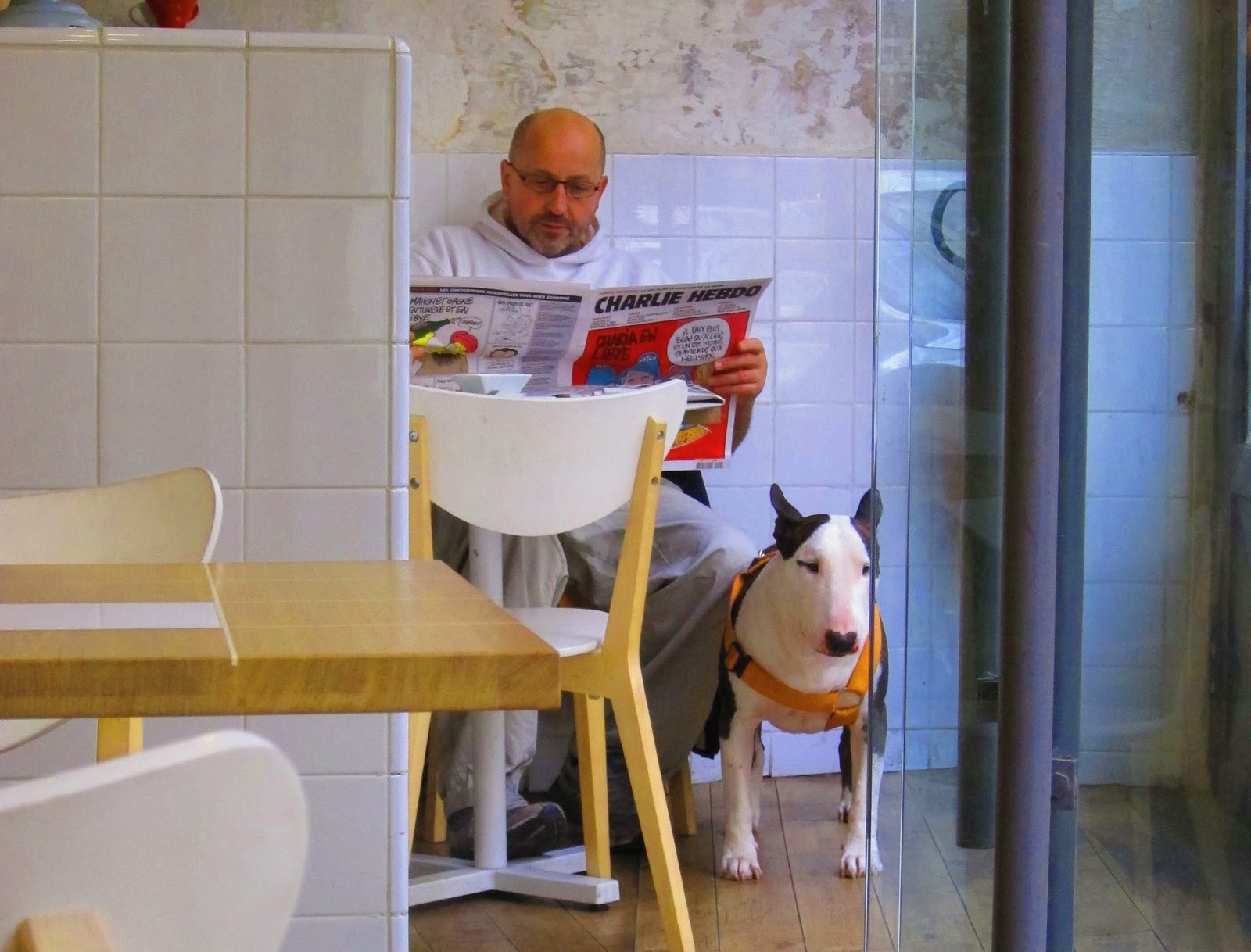 Photos via AA13 and Magnus Omme