I'm not the kind of person you're going to catch waiting in a museum queue that goes round the block to get my fix of history and culture. So here's Nessy's pick of museums off the beaten path in Paris…
1. Musée des Arts Forains (The Fairground Art Museum)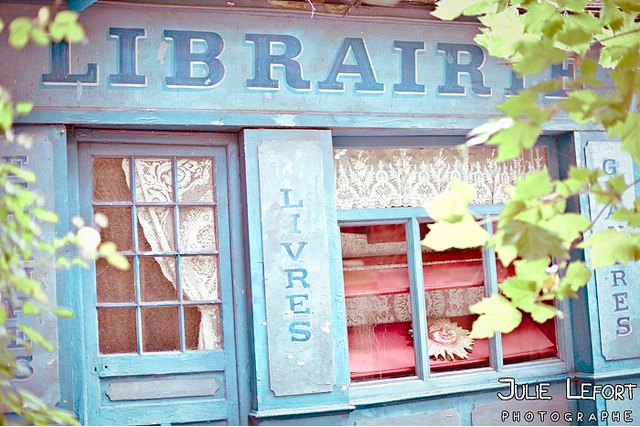 Little-known even to Parisians, this museum is the result of a fascination with rare funfair objects, games, toys, theatrical props and other lost treasures dating back to the 1800s. Jean-Paul Favand first started collecting the unusual pieces for his bistro-brocante-galerie in the 1970s and he soon became the go-to expert on the playful theme for prestigious exhibitions around the world.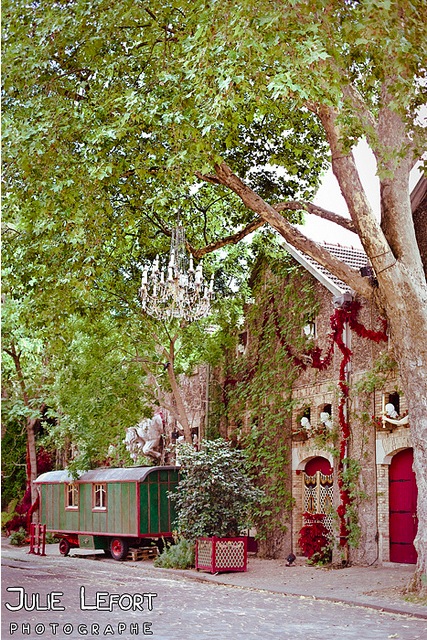 His museum found its home in 1996 in Bercy (12th arrondissement), next to the 19th century wine storehouses with the old train tracks running through the cobblestones streets.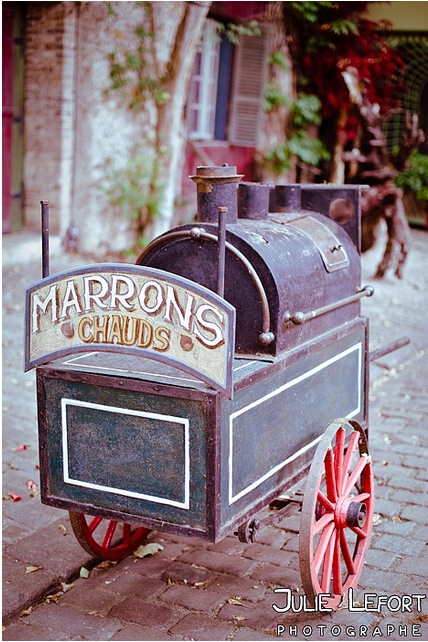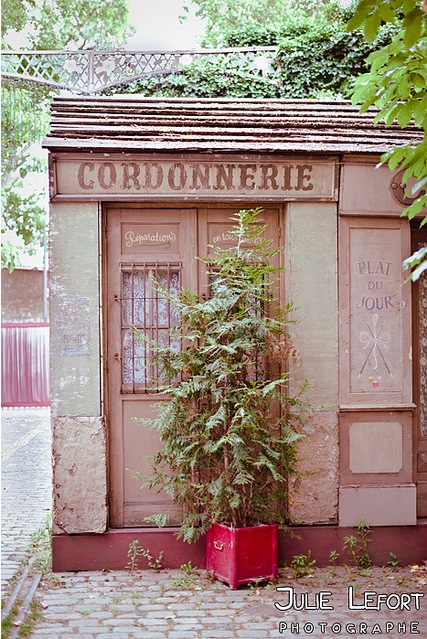 Take a nostalgic ride through the charming history of playful treasures and be transported back to your childhood, when nothing was more important than playtime.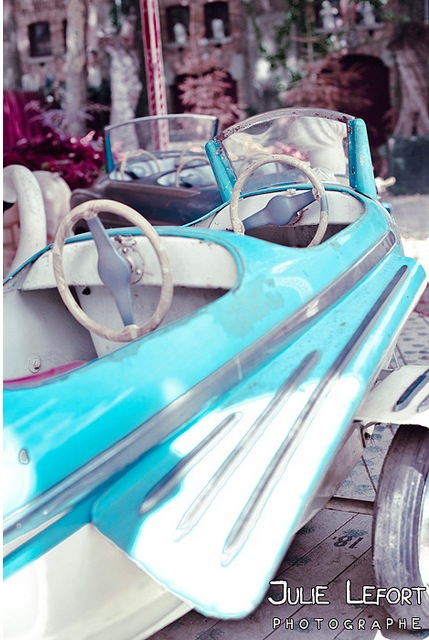 Musée des Arts Forains, 53 avenue des Terroirs de France, 75012
You must make a reservation to visit the museum, website here
2. The Edith Piaf Museum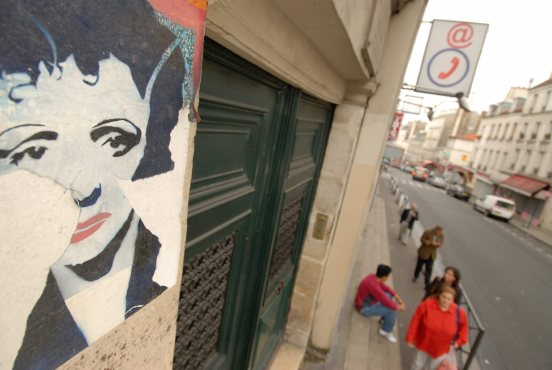 Even if you don't know much about Edith Piaf or her music ("Non, je ne regrette rien"), you won't be regretting making time for this truly Parisian experience.  The lovingly curated small museum is set in a Belleville apartment belonging to Mr. Bernard Marchois, a fan of Piaf's since he was 16.
Achieving a sense of intimacy rarely found in museums, the private owner has bought her personal belongings and memorabilia including private letters, furniture from her apartment, her famous black dresses, books vinyls, photographs and much more. If there was ever a time to visit, this year marks the 50th anniversary of Piaf's death.
If you speak a little French, Bernard is full of interesting little-known anecdotes about Piaf's life. No matter if you don't, this nostalgic apartment is full of enchantment from Piaf's heyday and you'll find yourself instantly entranced by this woman's life as you soak up Bernard's labour of love with her music playing all the while in the background.
Musée d'Edith Piaf is open Monday to Wednesday from 1pm-6pm, by appointment only. Telephone +33 1 4355 5272: address and entry codes provided upon request. Have your hotel concierge call if you don't speak French. 
3. A 19th Century Chinese Pagoda in the heart of Paris, re-opened after more than 50 years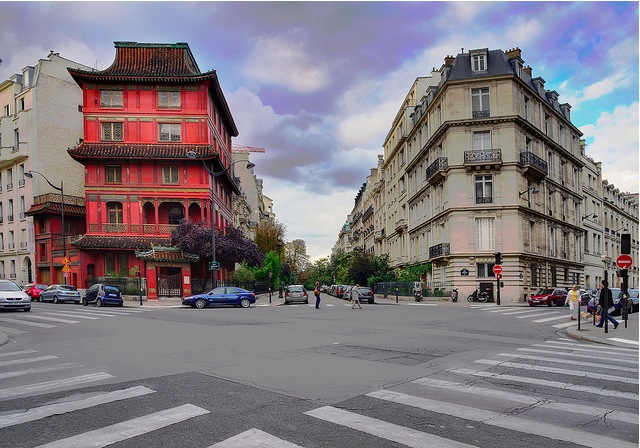 A strange vision awaits you just a few minutes walk from the Champs Elysee; an exotic mirage in a city dominated by Haussmann architecture. In an area of Paris which counts the largest number of hotels particuliers, this is one unlike any other. Converted from a classical hotel particulier during the height of the Belle Epoque, the Maison Loo is the result of a man's love for his country, China, and his desire to share it with his newly adopted home in France. Mr. Ching Tsai Loo came to Paris in 1902 and quickly set up his business dealing in oriental antiques with the Western world. His prized pagoda served as his family residence and his gallery, where he would invite museum curators and collectors to see his objets d'art, furniture, paintings and porcelain.
After Mr. Loo's passing in 1957, the pagoda's doors remained closed to the public for decades until just last year when a private investor restored it to its former glory as a gallery, open for visitation. Inside, with the old wooden elevator, the themed rooms and Chinese art deco accents, guests are instantly transported on a journey out of Paris to the far east.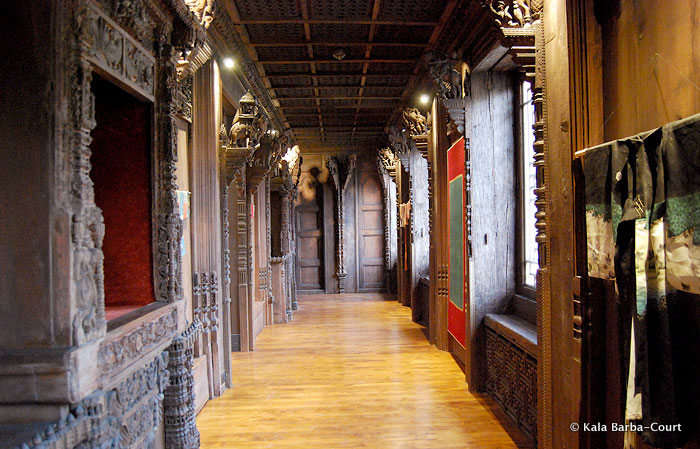 via Untapped
See the current exhibitions / dates for La Pagode on the website. Mr. Loo's private library can also be visited by appointment. And Pssst! Kenzo is hosting their fashion week party here on the 17th January! 
La Pagode: 48 rue de Courcelles, 75008, website here.
4. The former home of Delacroix on the prettiest little square in Paris
If only a reason to spend a bit of time on the wondrous little oasis in Paris that is Place de Furstenberg, visit this small quaint museum where you can feel the prescence of the master Delacroix. Don't expect to find a huge collection of his works here, instead, experience the natural lighting in which he would have actually painted his famous works in his studio, relax in his tranquil courtyard, and snoop around some of his personal belongings. 
6 Rue de Furstenberg, 75006 Paris, closed on Tuesdays, website here
5. Le Musée de la Prefecture de Police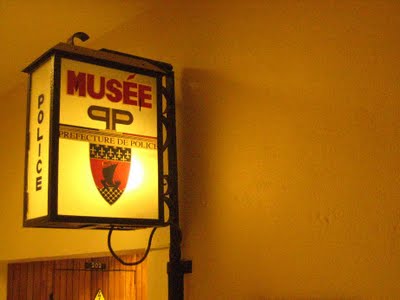 A hard to find museum, tucked away in the 5th arrondissement inside an actual police station, this museum that looks like it hasn't changed since the 1970s is best visited by those that like finding kitschy, off-beat places with a morbid twist. It's in fact a century old museum run by police, tracing their history from the the epoch of L'ancien régime to today. Two thousand unique objects are presented that evoke the history of Paris, exhibiting things like actual murder weapons in glass casings with suspicious stains, a gruesome archive of police photography and even skeletal remains.
Open every Tuesday, 9-5pm, 4 Rue de la Montagne Sainte-Geneviève, 75005 Paris, Website here
6. Musée de Montmartre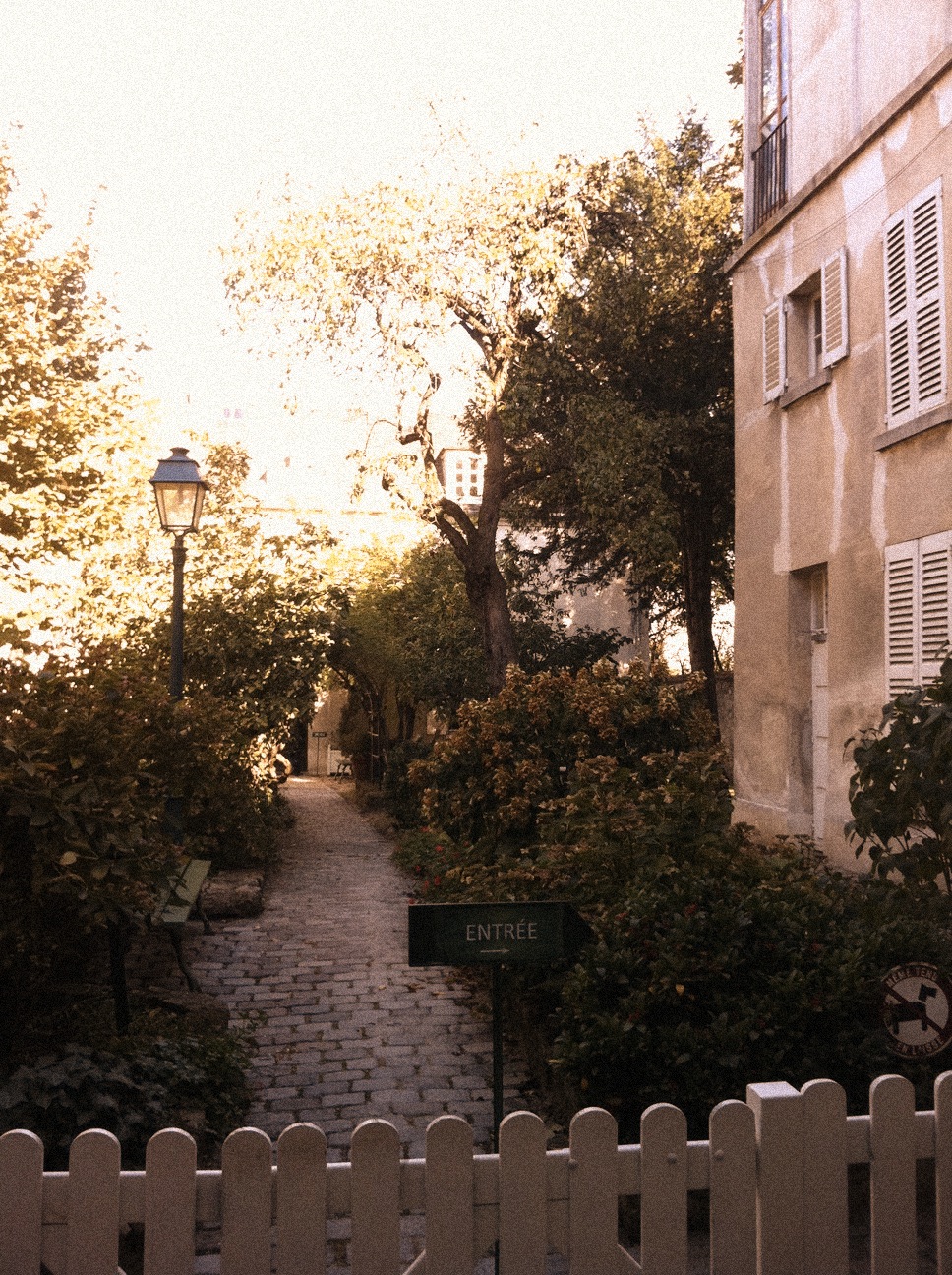 Take a turn off the beaten path where tourists gather around the Sacre Coeur and find the dreamy Musée de Montmartre and its beautiful garden, once painted by Renoir. Spend an hour in this quaint little museum that tells you all about the history of Montmartre, the artists who lived here and the area's development as a centre for art and saucy nightlife through old poster and advertisements. Walking through, you imagine the house alive with the amazing people who lived and painted here. The museum is situated on a street right out of a storybook with quirky old houses, but what really adds to the magic is the beautiful vineyard just adjacent. You can wander around Montmartre without ever discovering the Clos Montmartre,  Paris' last working vineyard, producing around 1500 half-liter bottles each year. You'll feel miles away from bustling Paris and you'll find yourself taking your sweet time as your descend the steps of Montmartre, back to reality.
Open everyday from 10-6pm (Clos de Montmartre vineyard just opposite entrance) 12/14, rue Cortot,  01 49 25 89 37
7. Museum of the Sewers
1. Yes, this exists and 2. No, it doesn't involve swimming around in Paris' waste. Le Musée des Égouts de Paris, or the Paris Sewer Museum, by far the most unusual museum in the world, takes visitors deep under the city for a tour of its vast network of sewers that houses both drinking water and non-drinking water. Dating back to 1370, unlike any other sewer system in the world and famously written about in Les Misérables, your subterranean tour of the Parisian world will certainly be memorable.
Le Musée des Égouts de Paris, Open Tuesdays 11-4pm, Pont l'Alma, opposite 93 Quai d'Orsay, 75007 Paris.
8. A Romantic Parisian Artist's house Frozen in Time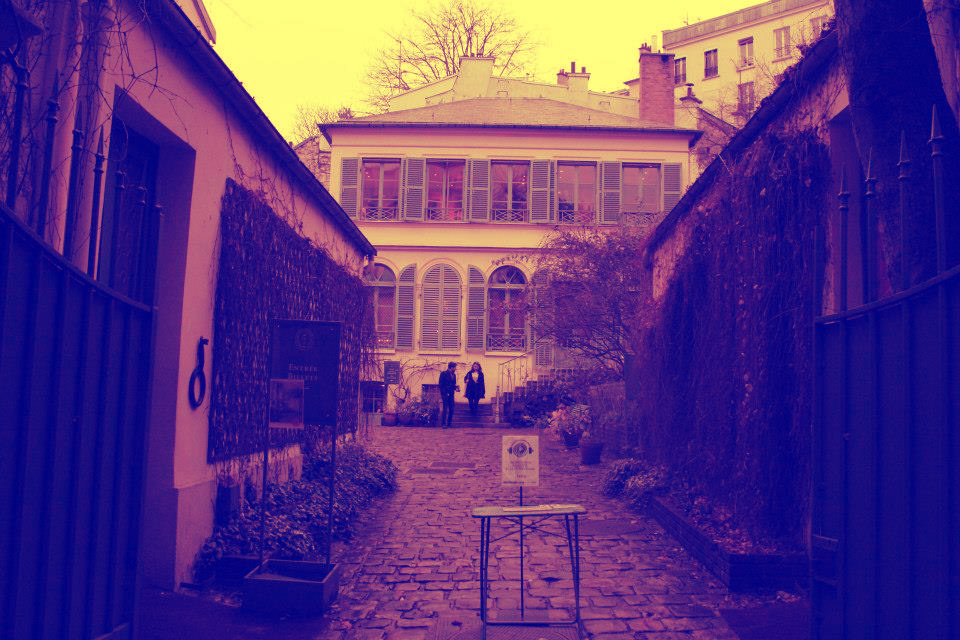 This private townhouse once entertained the likes of Delacroix, Chopin and Rossini, I've raved before about how this place is unmissable once Spring blossoms. The former home of 19th century Dutch painter Ary Scheffer, it has been a converted into a museum devoted to the romantic movement in the arts containing a treasure trove of beautiful objects, furniture, antique memorabilia and art. Come mid afternoon, it's simply paradise. Nestled at the top of a tree-lined lane shutting out the noise, bell flowers, lilacs and wisteria are thriving happily as if they were in the middle of the countryside. An old glass-house next to the main townhouse that used to be commissioned by artists is now home to a lovely tea room serving lunch and the best iced tea you might ever try– Egyptian style made with hibiscus flowers and cinnamon. Paradise: found.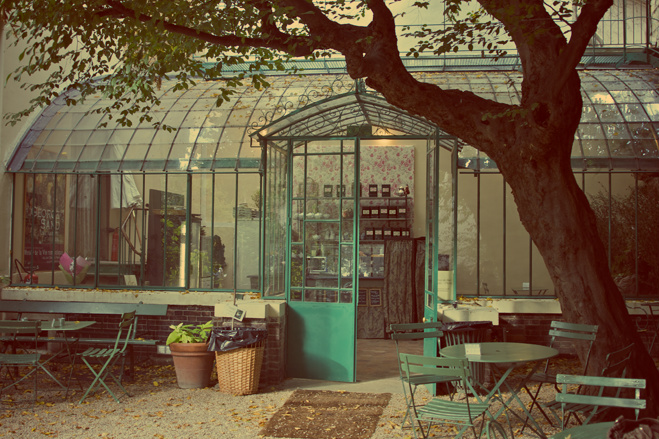 16 Rue Chaptal, 9eme, 10-6pm, closed on Mondays.
:::
MORE ALTERNATIVE CULTURE TO SEE IN PARIS: 
.