"La Cabande du Sucre", built by Richard Greaves in Quebec.
"I don't like concrete. A tree moves and also I'm silent. With a nail or a saw. you'd know I was there. I am like a raccoon" – Richard Greaves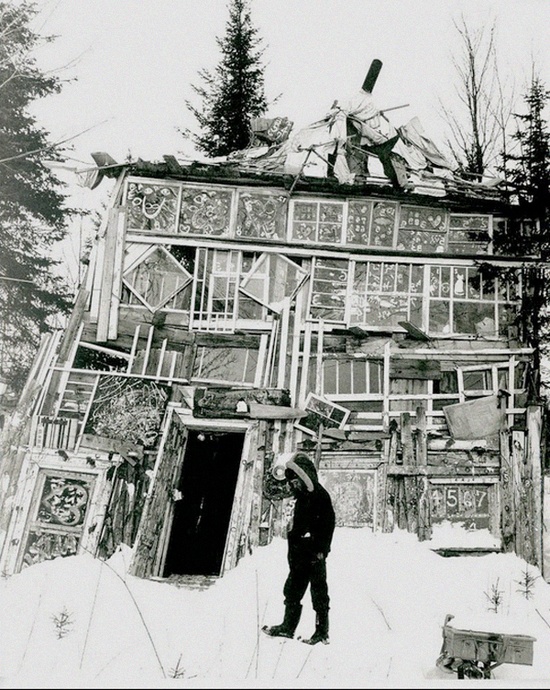 Greaves makes inhabitable structures out of garbage that look pretty impressive if not confusing. Having great difficulty in finding any website of his to link to, Greaves seems to fall into that 'isolated mad artist' trope. It's a genre I have to say I admire.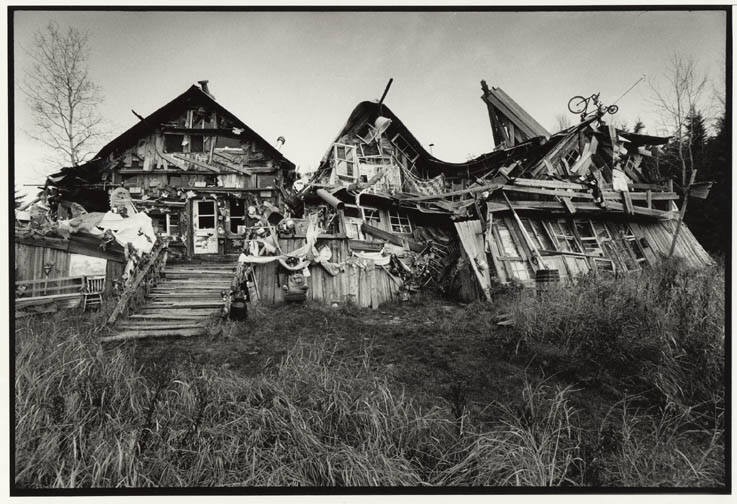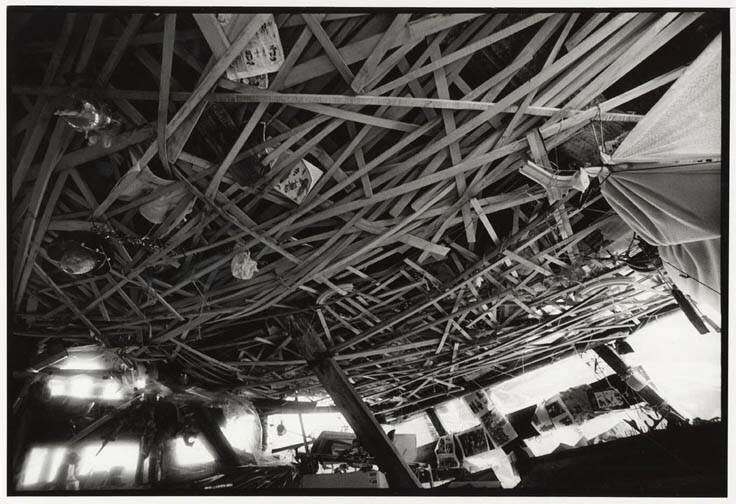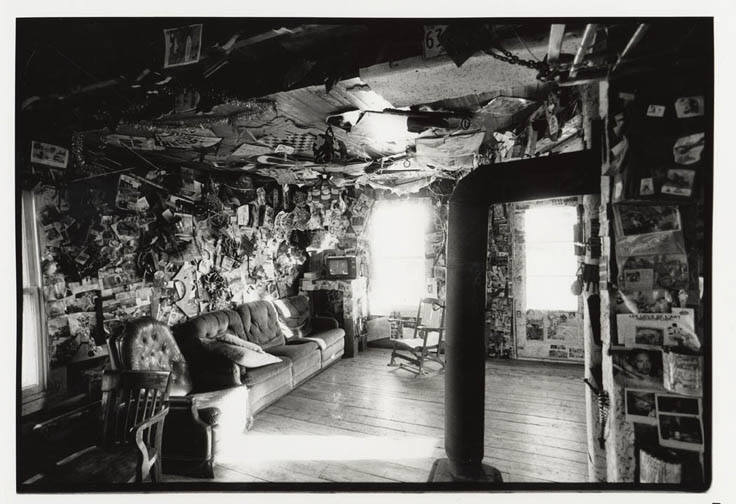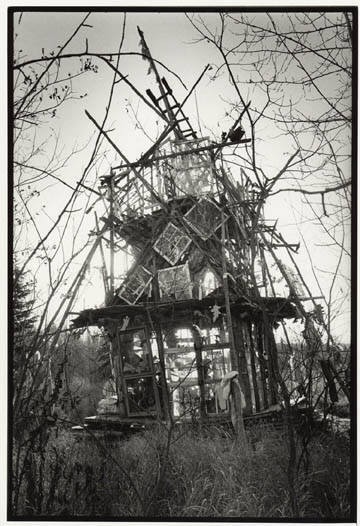 More images via here
:::
YOU MIGHT ALSO LIKE: 
.