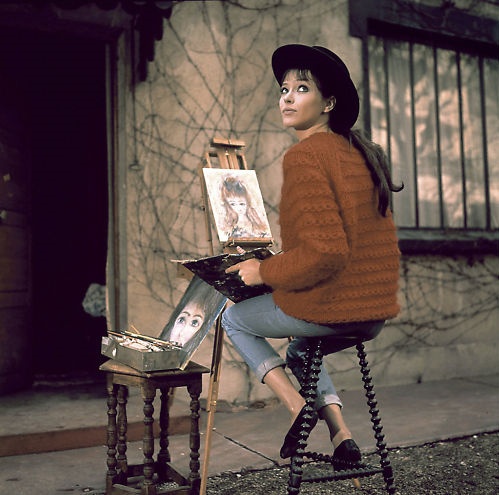 Anna Karina arrived in Paris at the age of seventeen from Denmark. She spoke no French and performed on the streets for money. One day, while sitting at the famous Café Deux Margots on the boulevard Saint-Germain, she was discovered by an advertising agent who asked her to do some photos. She would soon find herself modelling for Coco Chanel who advised her to change her name from Hanne Karin Bayer to Anna Karina.
Jean-Luc Godard first spotted Karina in a bath tub on television doing a commercial for bubble bath. He was on the verge of becoming one of the greatest directors in French cinema and casting for his new film, Breathless. Anna was asked by Godard if she would appear in it– primarily for a nude scene. She refused but ended up starring in seven of his films, including The Little Soldier, A Woman is a Woman and become an emblematic actress of the French New Wave cinema. Godard's muse later became his wife in 1961 during the filming of A Woman is a Woman. Their relationship was passionate but rocky and they divorced in 1965. Her story or face may not be as well known as Bardot or Birkin, but Karina had a unique effortless style and talent worthy of an icon's status…
Those hats…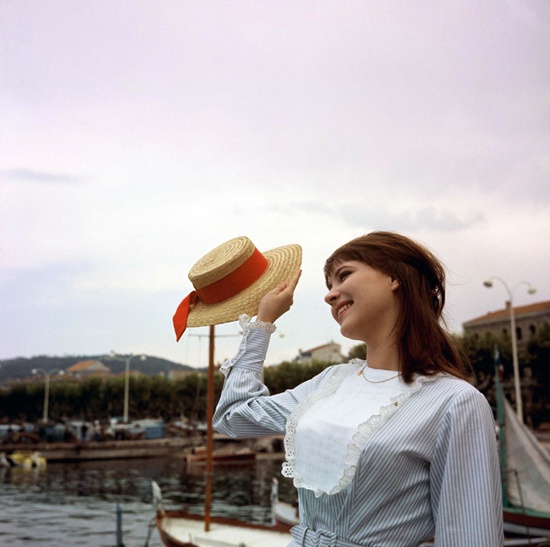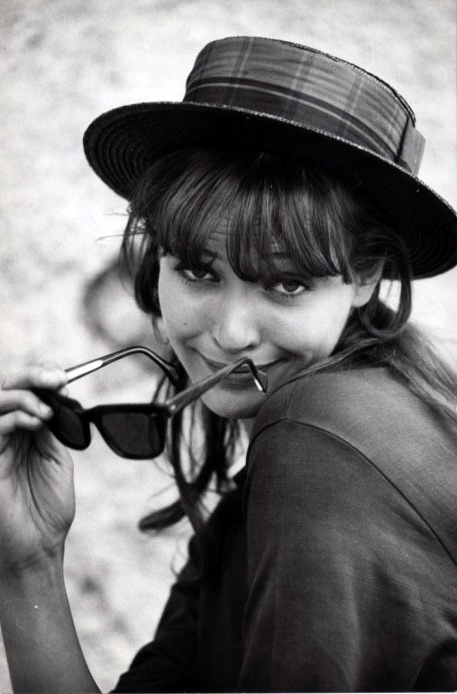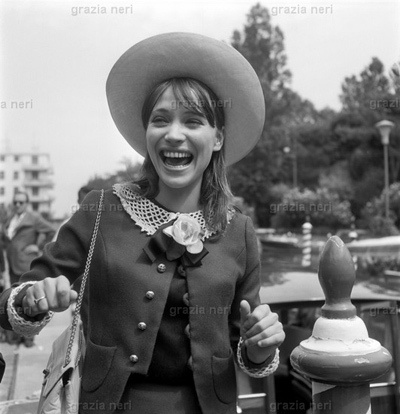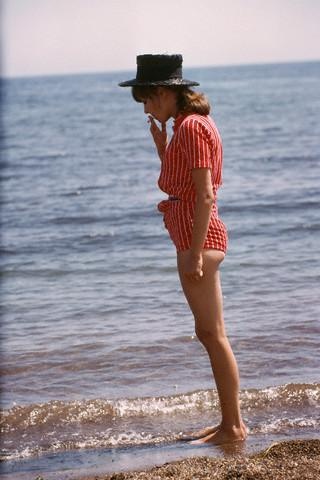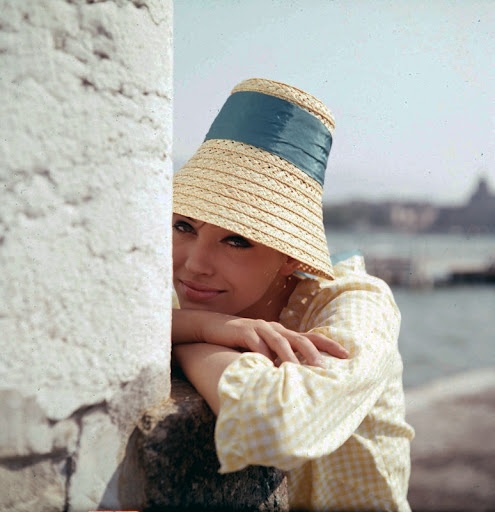 The Tartan…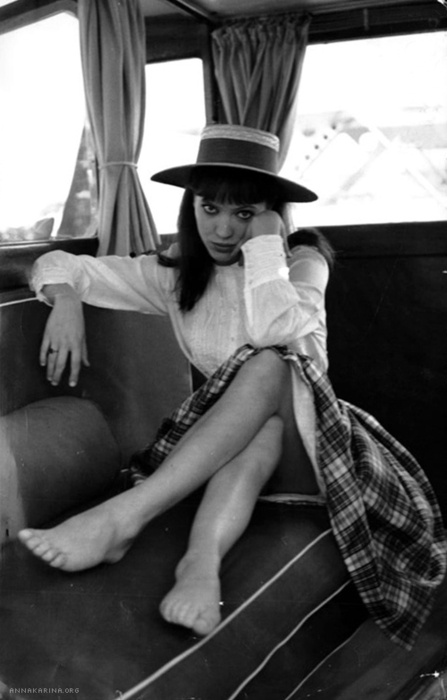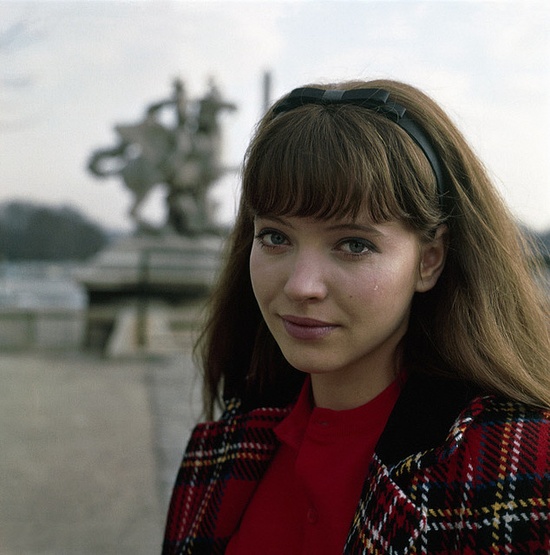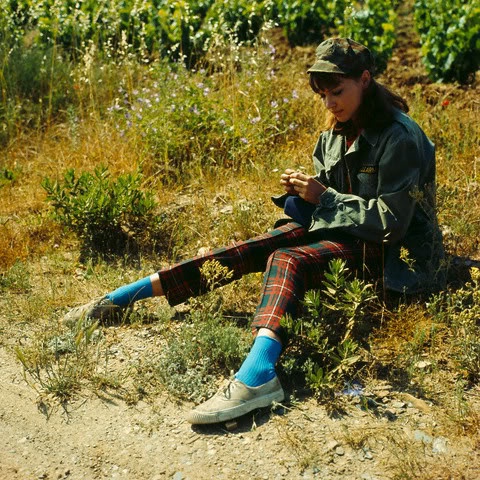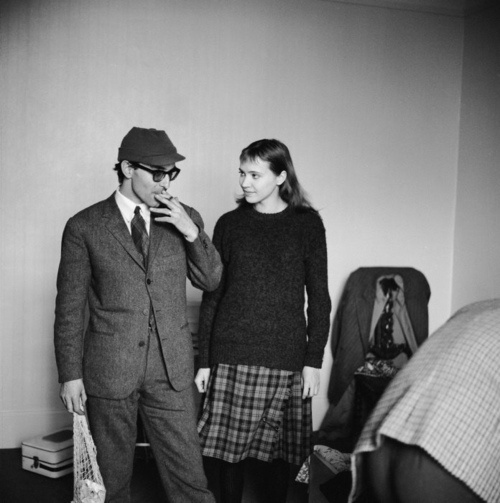 Her 'Sailor Girl' style..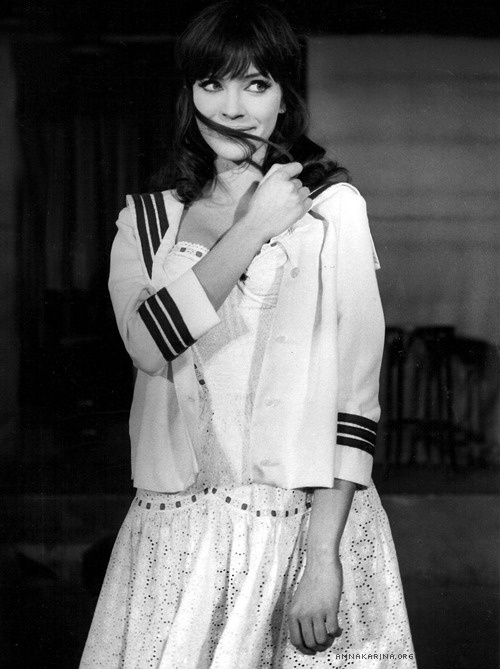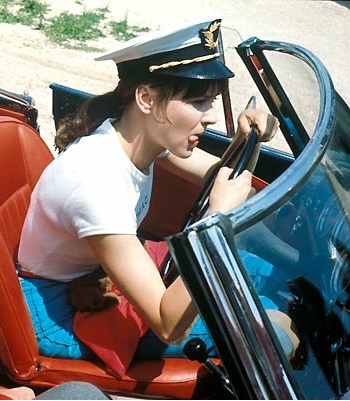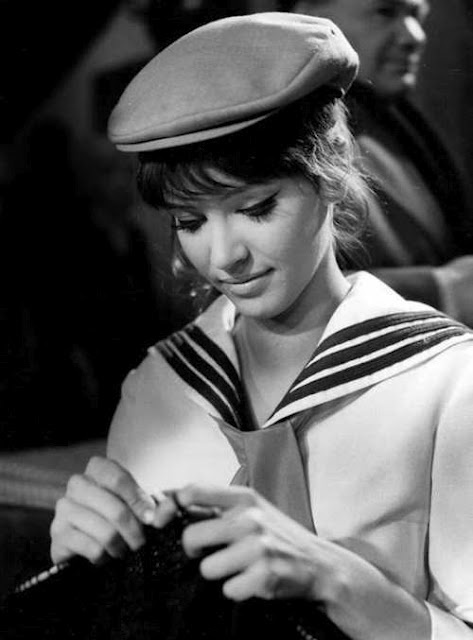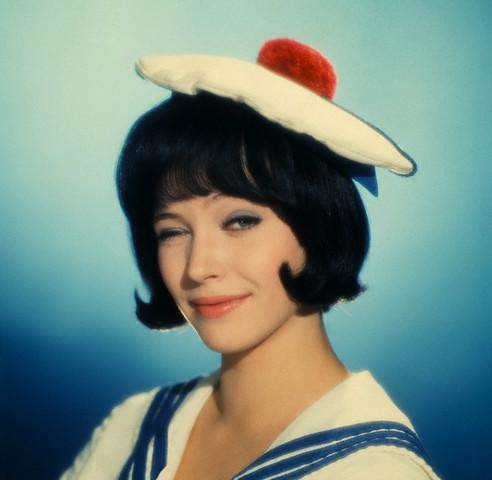 Those perfect little dresses…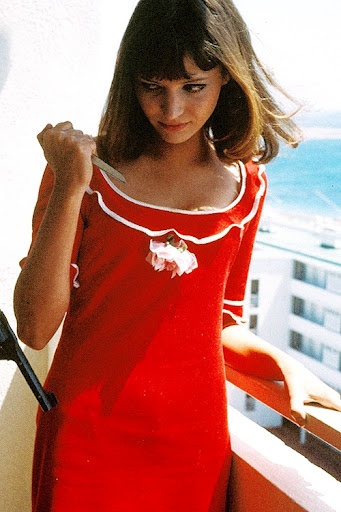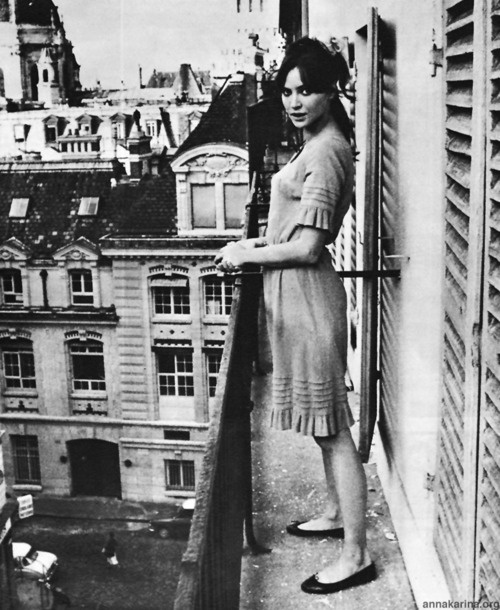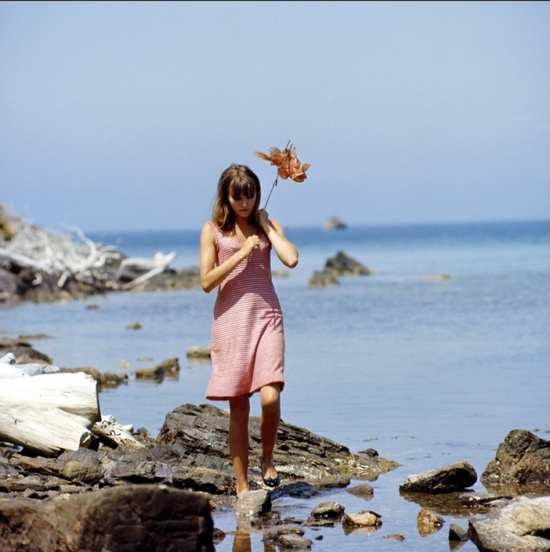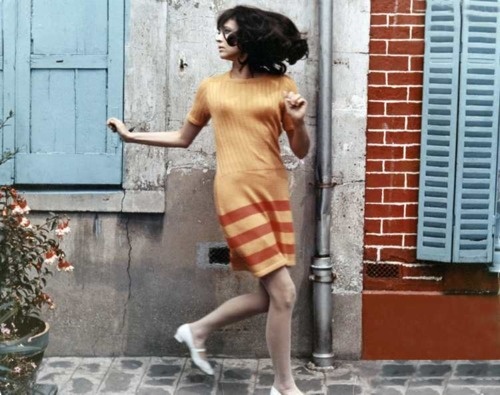 And of course that hair…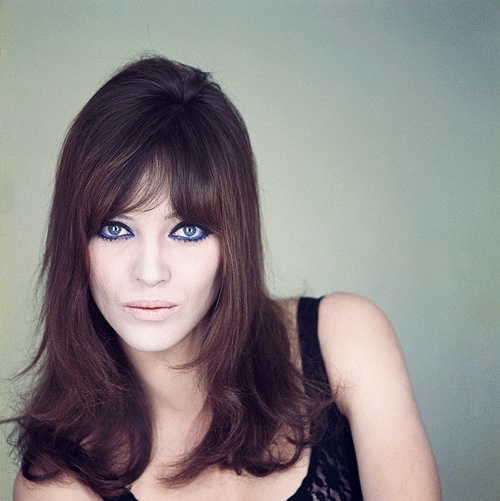 And those bangs…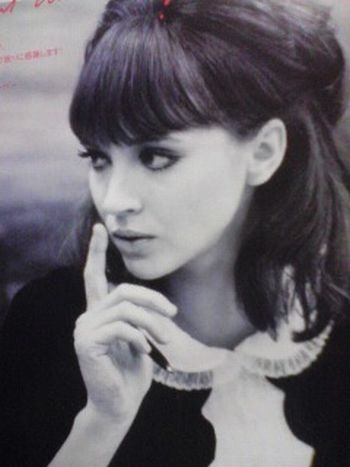 In a ponytail…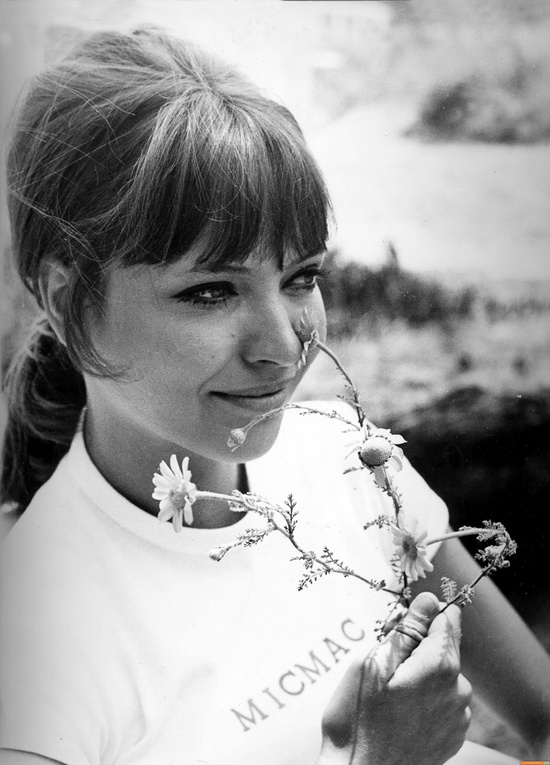 In pigtails…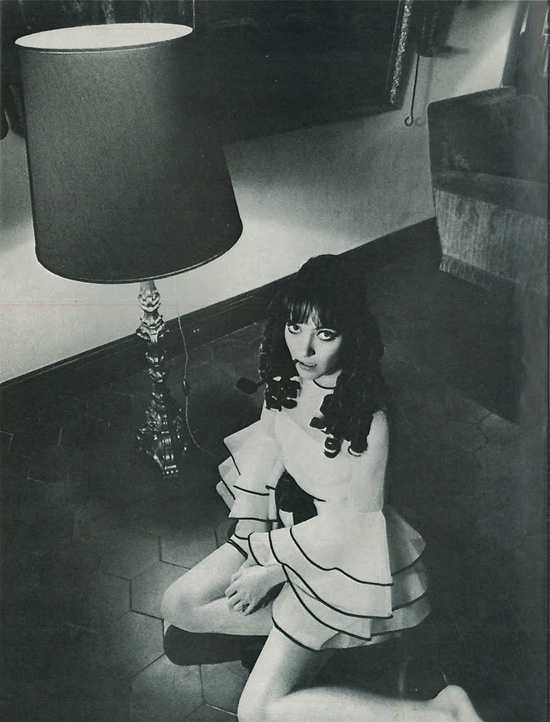 or in a sleek up do…
Tied up in a bow…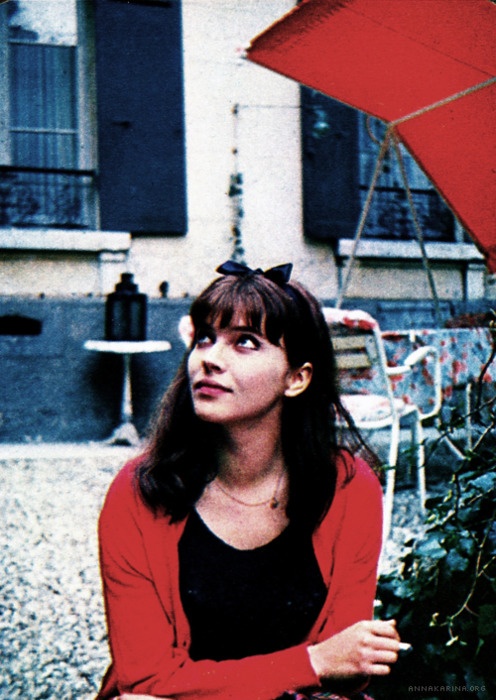 Or with a flower…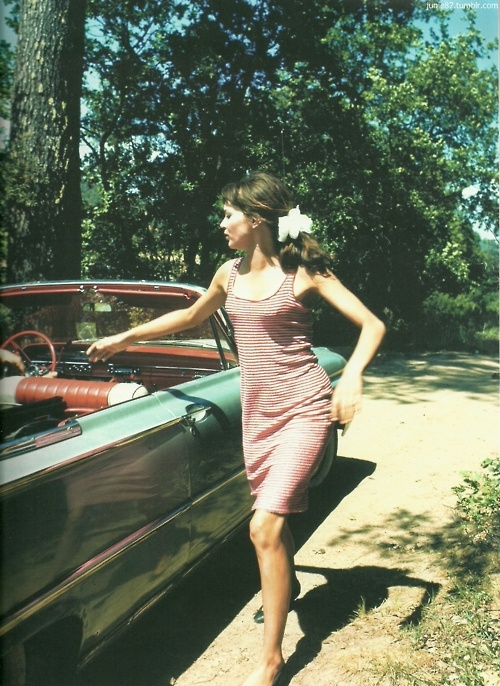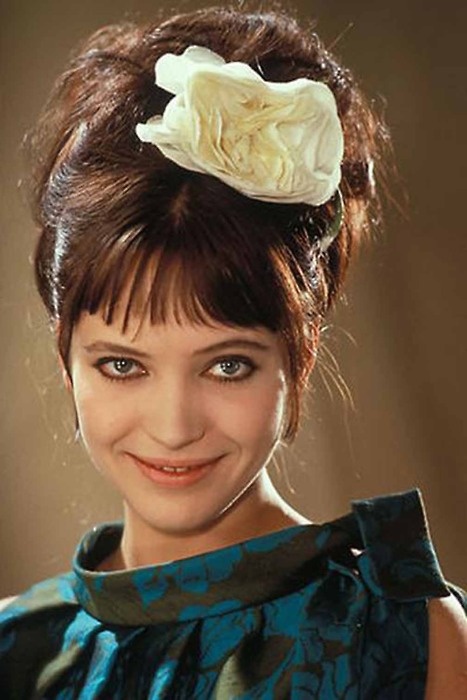 And lastly, Anna through the eyes of Godard…