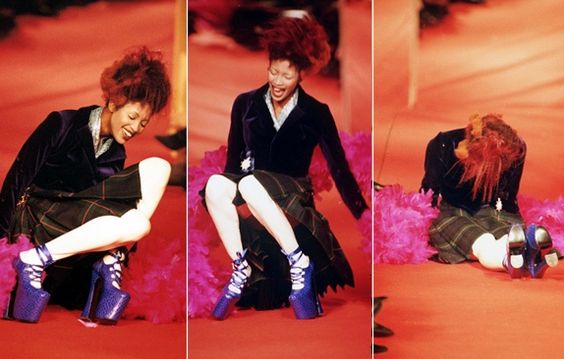 High heels were not originally intended to be worn by women. In fact, the coveted red-soled Christian Louboutin shoes were famously inspired by a French royal and notable trendsetter of the high heel, King Louis XIV of France. He passed a law ensuring only members of his court could wear the red-soled heels he sported, making it easier for 17th century society people to recognise who was privileged and in favour with the King, and who was not– (doesn't sound too far off from the Louboutin ethos today).
But as the fashion trend spread amongst the male aristocracy in 17th century Europe, society shoemakers were faced with the challenge of re-engineering a design that had never actually been intended for walking.
What were they intended for if not for walking in you ask? Rewind to the century prior and the Persian army were sending their cavalry out to defeat the Ottoman Empire wearing high heels, not as a tactic to startle the enemy, but as a means to improve their fighting style.
"When the soldier stood up in his stirrups, the heel helped him to secure his stance so that he could shoot his bow and arrow more effectively," Elizabeth Semmelhack of the Bata Shoe Museum in Toronto told BBC news.
As a taste for exotic Persian style made its way around Europe, ironically, wealthy aristocratic men began adopting the high-heeled riding shoe in an effort to make themselves look more 'masculine' and 'warrior-like'. No kidding. The height of the heel was exaggerated, expensive red dye was added to be suggestive of war, and soon enough it became the height of masculine fashion.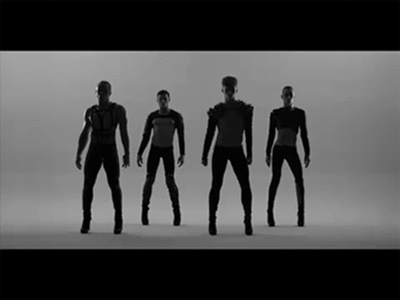 Women merely followed suit as a mid-17th century androgynous fashion fad saw them copying elements of men's dress and trying to 'masculinise' their look.
No matter that the shoe was completely impractical for placing one foot in front of the other to get from A to B. Then again, the wealthy aristocracy weren't known for breaking a sweat on the muddy roads of 17th century Europe.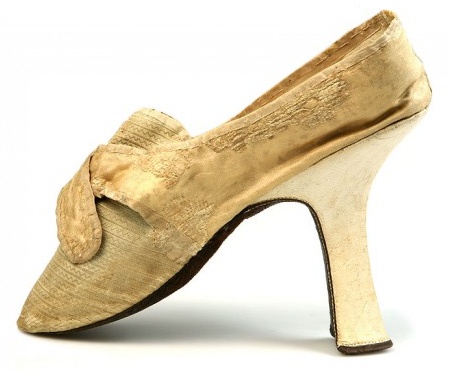 So why did men stop wearing high heels if they were once so in fashion? And why not women? The overly snobbish connotations of such an impractical style had a lot to do with it. With the Enlightenment came society's embrace for the rational and the rejection of 'privilege over education'. Men renounced the desire to be beautifully and elaborately dressed, choosing instead to be more practical, simple and functional, almost to appear as if they were ready for manual labor on their own grand estates along with the help. It eventually spawned the Great Male Renunciation during the 19th century, a historical phenomenon that would set the tone for menswear in the centuries ahead.
Out with the high heels, the colourful fabrics and class inequality; in with uniform black dress, democracy, and a bourgeois ethic. One could argue the individuality of men's fashion also went out the window in the process.
While women's high heels were briefly abandoned in the wake of the French revolution, the new shift towards more practical fashion however, did not apply to both sexes. "Women, in contrast, were seen as emotional, sentimental and uneducable," explains Semmelhack, which in a nutshell, is the historical basis behind why women continued to wear the 'foolish' high-heeled shoes and men didn't.
(And also check out this ridiculous Victorian shoe)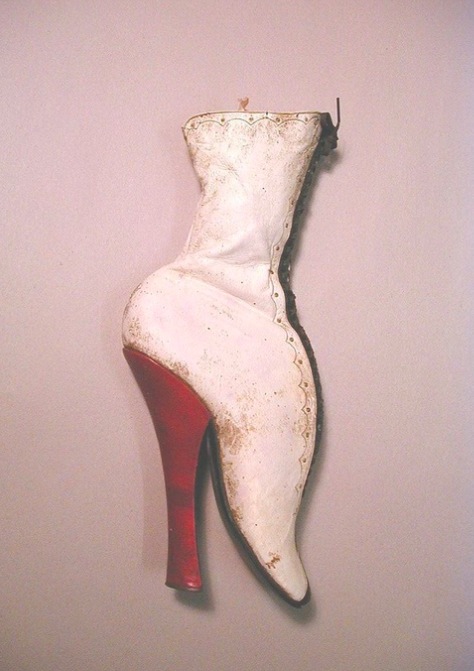 So how did high heels go from being a tool of gender oppression to sexy accessory? Elizabeth Semmelhack of the Bata Shoe Museum believes it was the p0rnographers of the mid-19th century that gave high-heels the sex appeal they are associated with today, by putting them on the feet of their naked models for dirty Victorian postcards.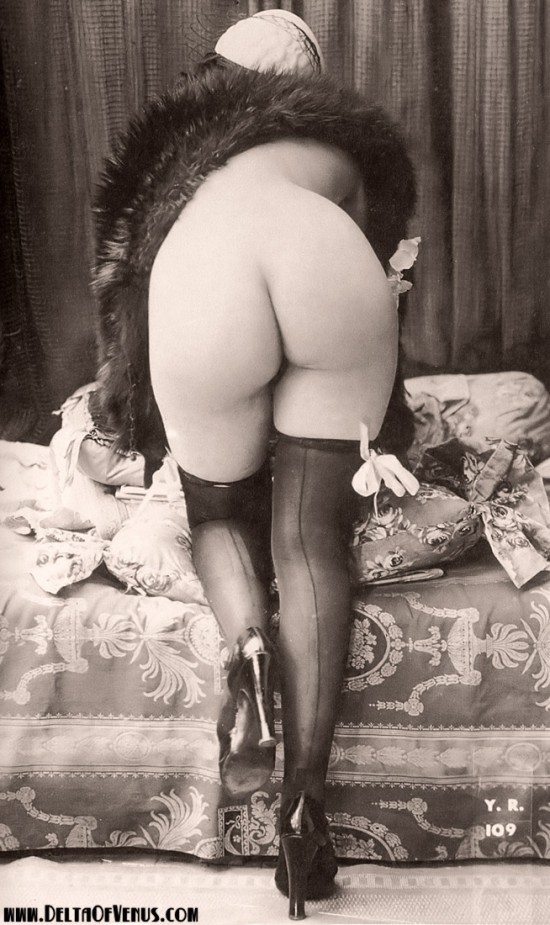 Food for thought ladies, next time you're shoe-shopping and trying to decide between stilettos and a pair of comfortable flats.
Via BBC News and the Bata Shoe Museum in Toronto