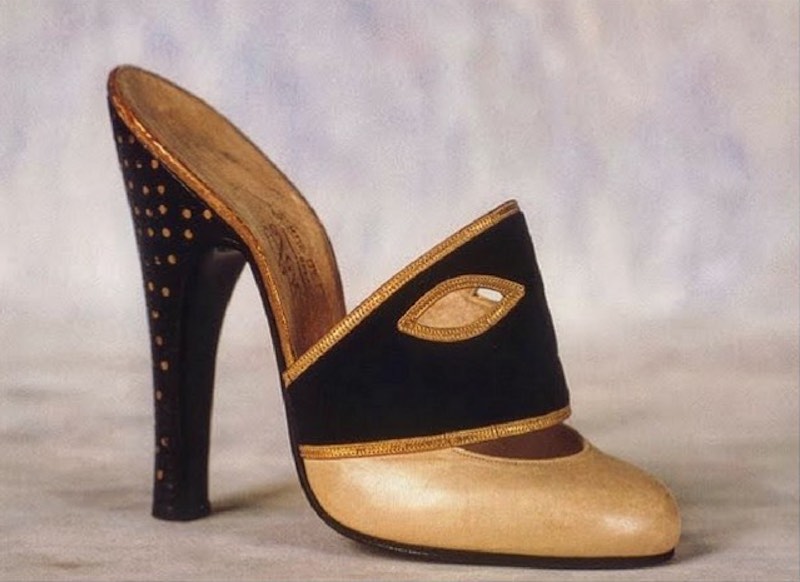 You name an avant-garde brand of note – Saint Laurent, Rick Owens, Moschino, Comme des Garçons, Yohji Yamamoto, Jacquemus – and chances are they've been overtly influenced by a shoe designer extraordinaire, André Perugia. Cage heels, no heels, disappearing heels, under-slung heels, corkscrew heels, float-in-the-air heels, needle-thin fetish heels – you name it, if they're far out, André Perugia probably had a finger in the pie designing them, or at the very least, inspiring them. He was an obsessive admirer of the foot and pushed the boundaries of all the out-of-the-box variations one could possibly get away with to cover/ steady/ decorate/ expose the foot, taking the sensible foot covering to dizzying new heights. In his book 'From Eve to Rita Hayworth' Perugia famously claimed that the way to unveil a woman's personality was to study her feet. An eccentric genius, he was known for chatting to his creations – not unlike Geppetto to Pinocchio.  He was the real McCoy, the original Christian Louboutin, Manolo Blahnik and Jimmy Choo all-in-one, and his startlingly original, surreal, tongue-in-cheek designs have immeasurably influenced the world of fancy footwear since the man's humble beginnings in in a backstreet workshop in 1909.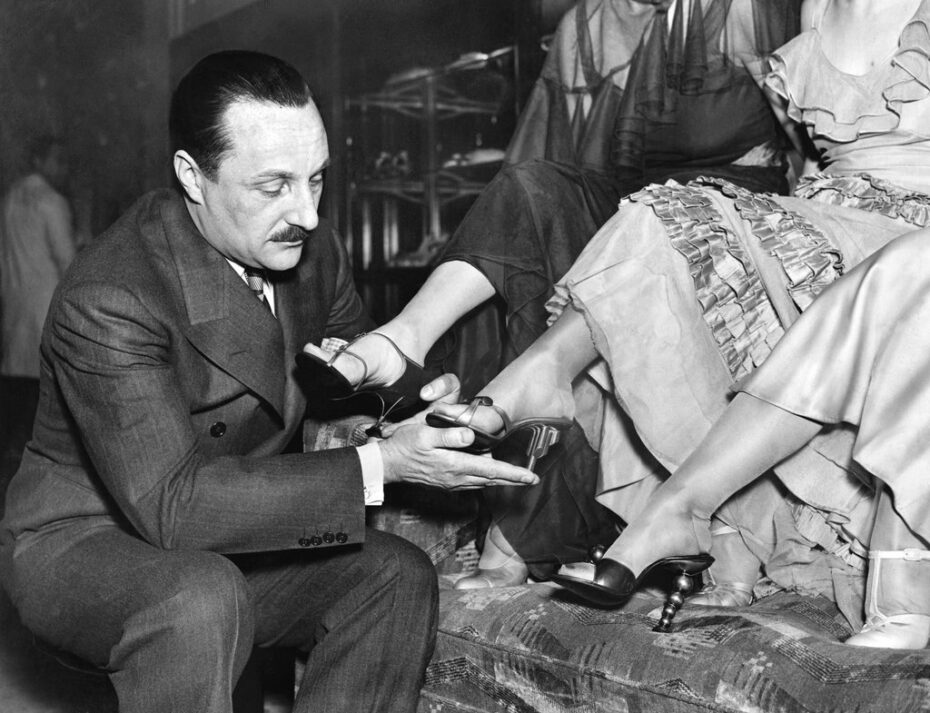 André Perugia (1893 – 1977) wasn't born in the boot-shaped country of Italy as one may have assumed from his surname; instead he was born in Nice, France – but was in fact of Italian descent. Growing up in his Italian father's workshop he learnt the tricks of the trade and at 16, in 1909, opened his own 'shop' inside the window of a hotel, first in his hometown of Nice, and then came a shop in Paris, where he sold his handmade shoes. He soon clocked that Rue Faubourg St Honoré was the centre of the Parisian designer universe and promptly catapulted squarely into the centre of all this frenetic creative activity. During WWI, he worked as a maker in an aircraft factory – this schooling in science, technology and precision stood him in good stead for his own craft.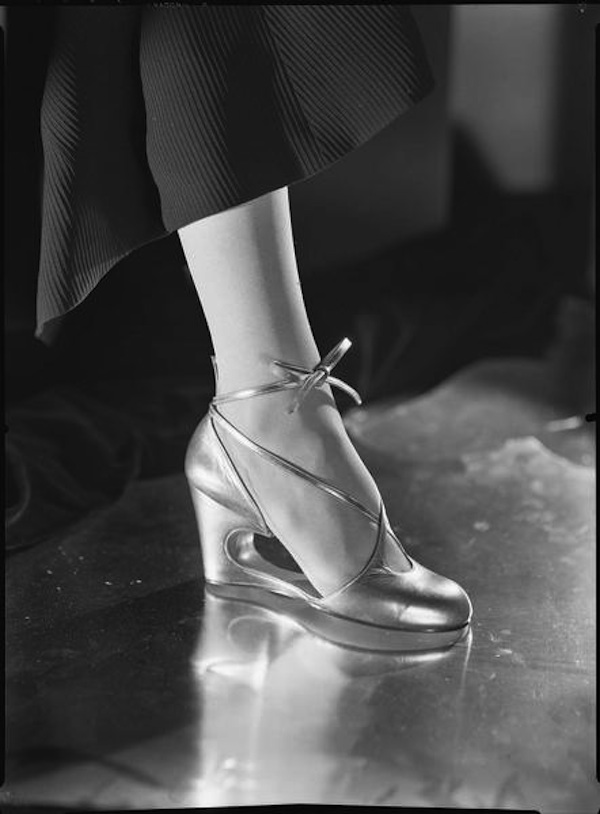 Perugia knew that "a pair of shoes must be perfect as an equation and adjusted down to the last millimeter, like a piece of engine". A career breakthrough came when fashion maestro Paul Poiret commissioned Perugia after WWI and this firmly sealed his reputation as a formidable and highly sought-after shoe couturier.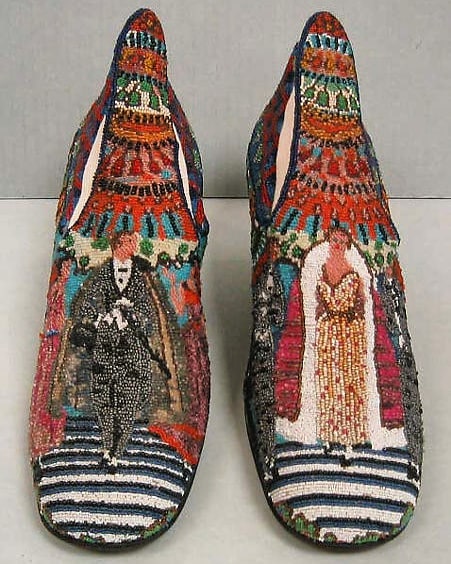 His footwear was pure sculpture and throughout his career he worked with top names in the industry. His collaborations with Elsa Schiaparelli, Paul Poiret, Christian Dior, Pierre Cardin, Charles Jourdan, Jacques Fath, Callot Soeurs and Hubert de Givenchy were legendary.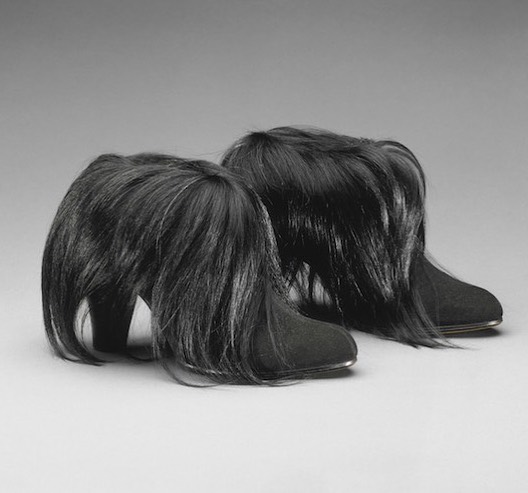 He had a lifelong contract with stalwart shoe manufacturer I. Miller and his clients in the twenties included the glamorous stars of the silver screen and cabaret, the likes of Josephine Baker, Gloria Swanson, Mistinguette and Pola Negri whose legendary legs and dainty feet no doubt went to great lengths to inspire Perugia. Being an avid collector and appreciator of art, his friends and collaborators included heavyweights Andy Warhol, Picasso and Braque. He experimented with fabrics and colours and embraced new technologies with gusto.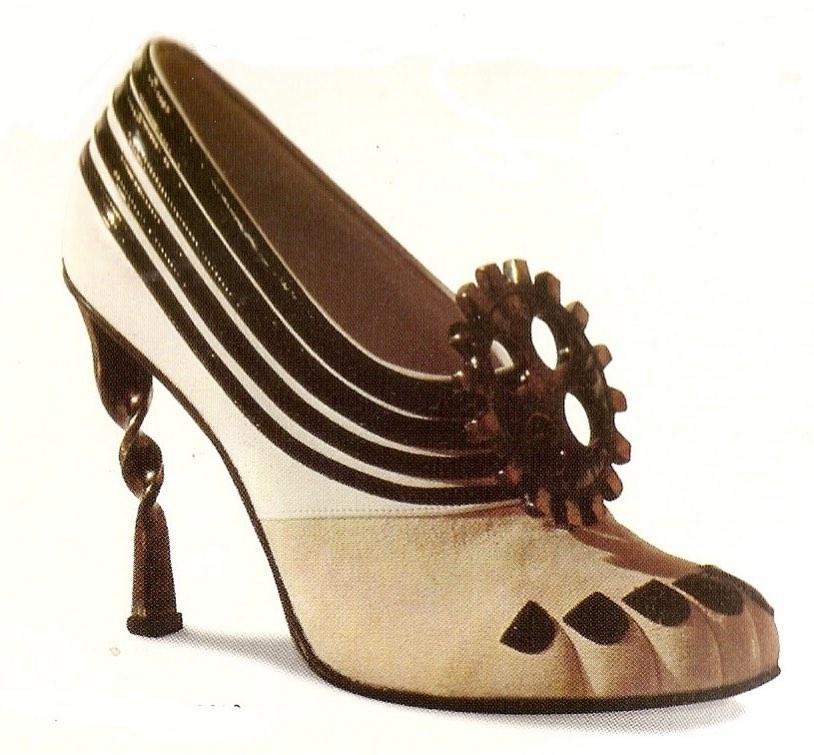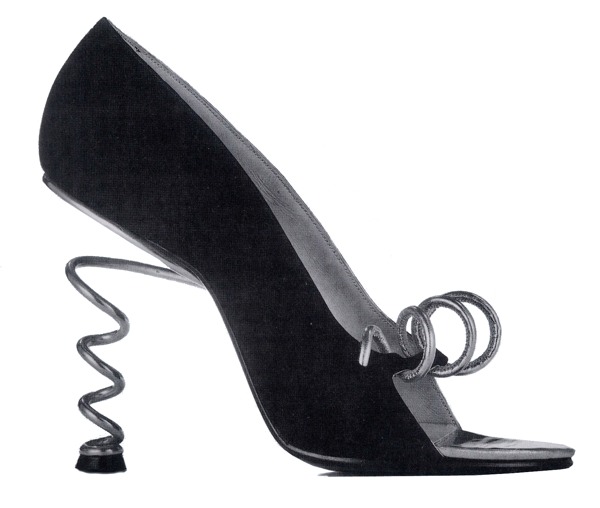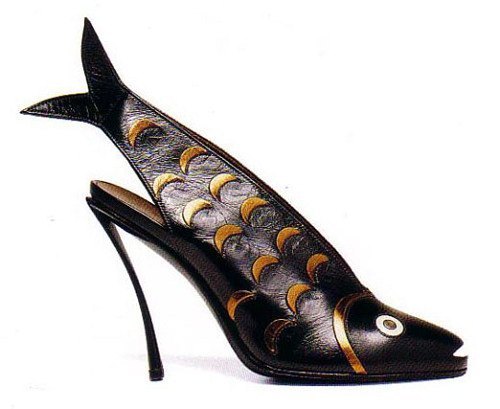 His fish pumps made with overlaid kid suede, complete with decorative 'scales' and staring eye were a tribute to French cubist artist George Braque and even Picasso was honoured with a floating sandal design in 1950 that later inspired a remake by Saint Laurent.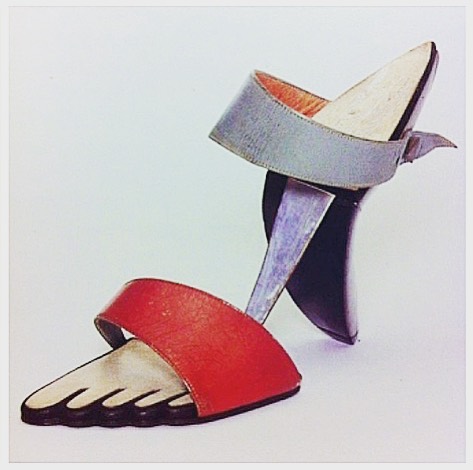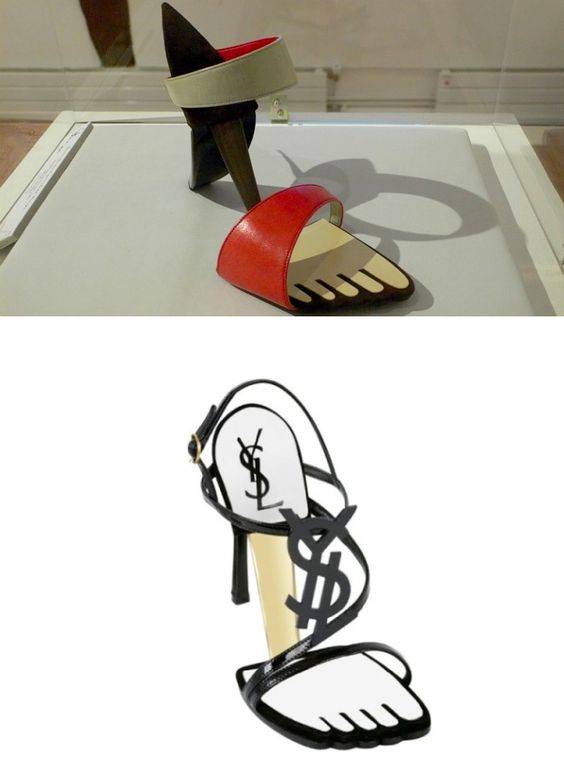 A year later André Perugia introduced the world to his 'needle heel', a four inch tall and 'mind-bending' thin heel with a 'subtle swooping' shape. The fifties – and decades to come – would produce variations on Perugia's needle heel.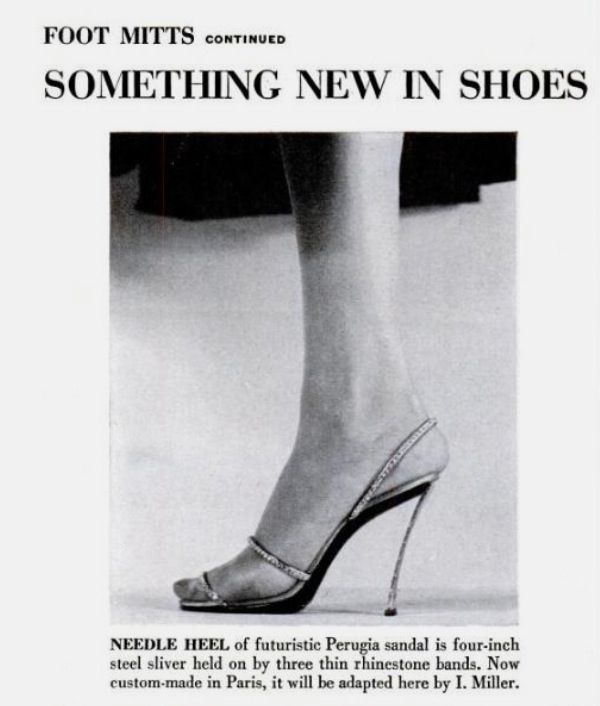 At the time publicity and admiration for Perugia's creations were plentiful. The Herald Statesman  reports in 1955, "The shoe which has had the greatest influence is Perugia/Givenchy's 'disappearing pump' introduced in Paris and shown in this column early this year. It makes the foot look slim and graceful, and this Fall finds versions of its straight-across throat line in all top shoe collections. Some call it 'vanishing vamp', because the throat line vanishes into deeply cleft sides which make even the rest of the shoe invisible when seen head on."
– Berta Mohr (Herald Statesman, Yonkers, NY | September 7, 1955)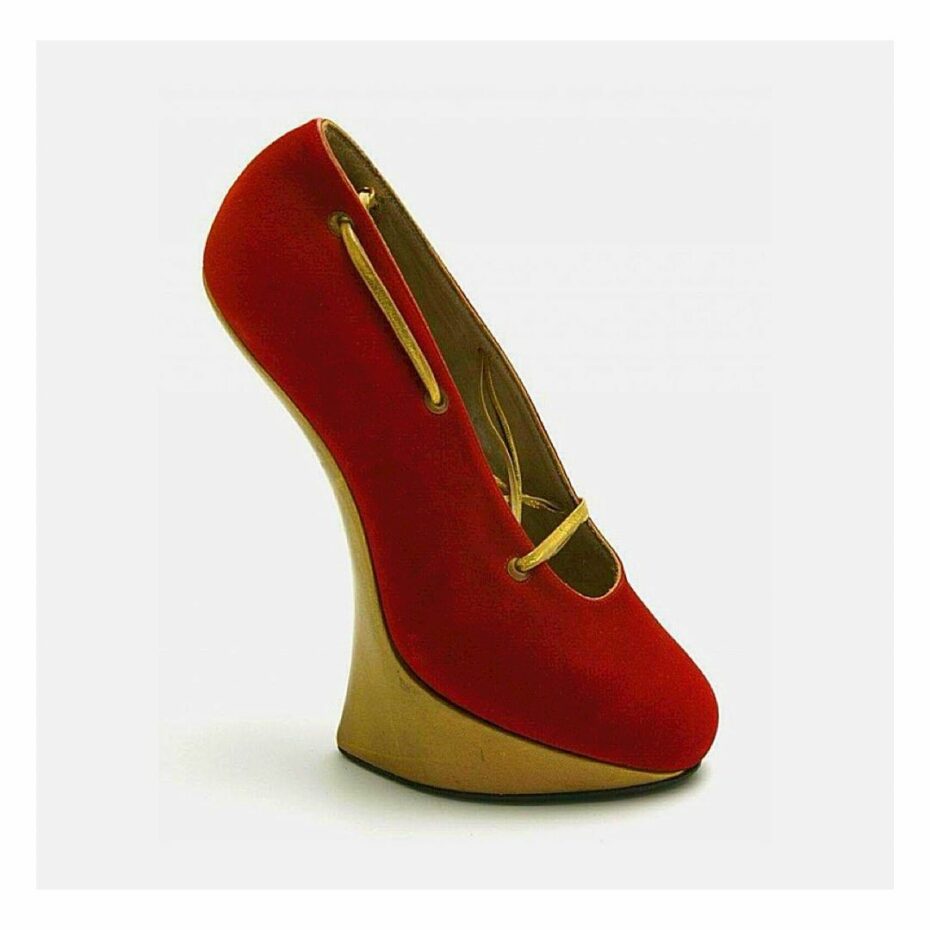 It seems André Perugia designed his shoes for both pleasure and pain, for vanity and comfort, for aesthetics and frivolity. Ultimately what counted was the thrill of pushing the limits of the humble chaussure, transforming it into an outrageously titillating piece of wearable art to adorn the foot. What a shame one had to walk in these! And at the same time, what an indulgence and privilege to walk in them.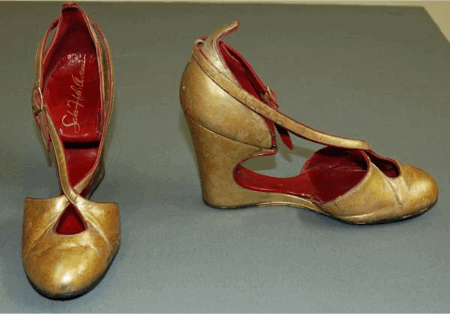 Without a shadow of a doubt, André Perugia has a lot to answer for our universal obsession with the shoe as the ultimate object/accessory of beauty and desire; the perfect piece of fashion that fits all body sizes, shapes and ages, a piece of beauty accessible to all. André Perugia, well before anyone else, understood that basic principle only too well and throughout his illustrious career single-handedly provided us with the quirky, the dreamy, the unorthodox, the sexy, the alternative, the unthinkable … feeding our fantasies and stimulating our appetites for footwear.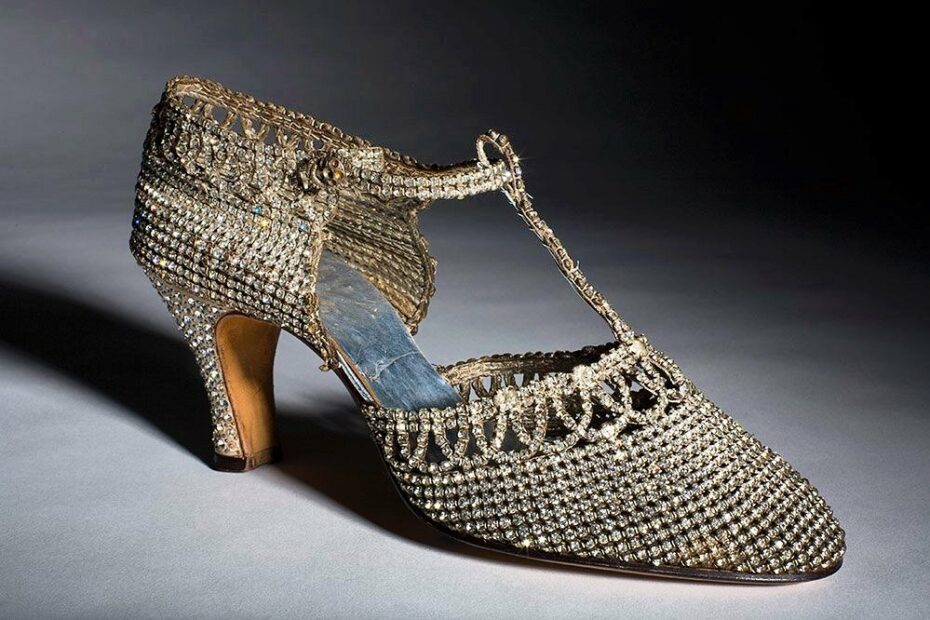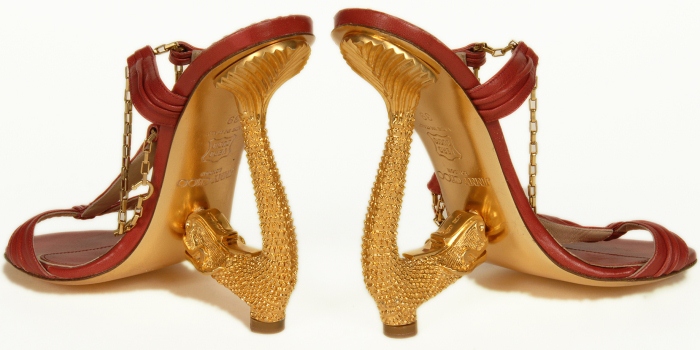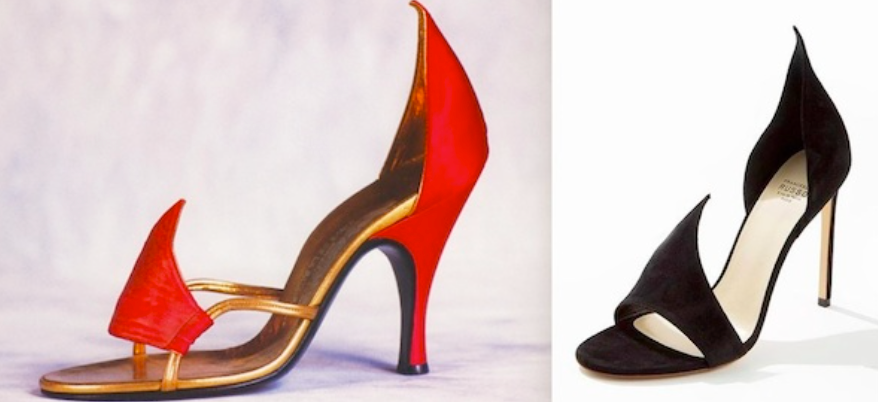 Above all, perhaps the most extraordinary feature of Perugia's work is how refreshingly modern and timeless it is: the shoes he created in the twenties, thirties, forties or fifties would look as modern and contemporary on the shelves of the world's top department stores today as they did back then, which is a tell-tale sign of a modern classic, of design that passed the test of time with flying colours.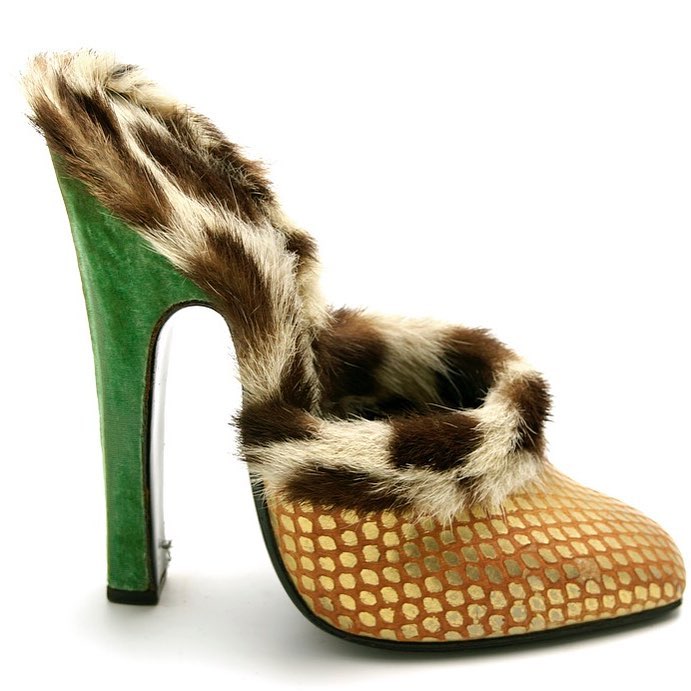 His final collaboration was with Charles Jourdan, who was consultant to the company in the sixties and to whom he left his personal archive after he died in 1977 at the age of 84. Today André Perugia's body of work is guarded in museum collections across the globe, with die-hard shoe enthusiasts flocking to catch a glimpse of the products created by the genius godfather of the avant-garde shoe – at the Met in New York, the V&A in London, the Bata Museum in Toronto, the Kyoto Costume Institute and the many other high temples of the fashion of the foot.