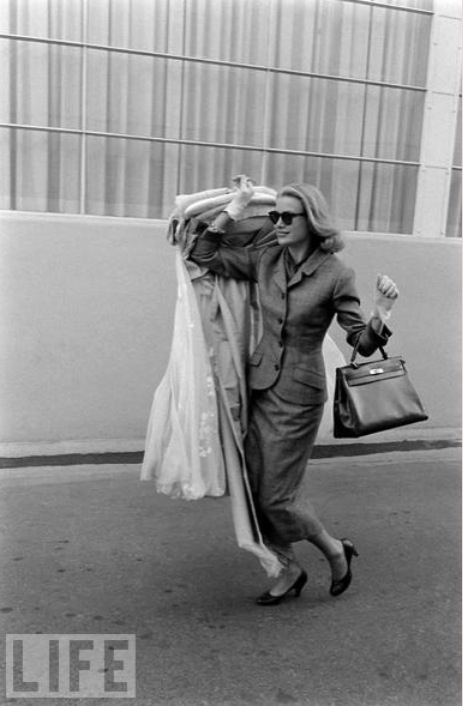 Upon learning of his muse's engagement to the Prince of Monaco, Alfred Hitchcock allegedly said, "I'm very happy that Grace has found herself such a good part…"
In 1956, just two weeks before her wedding, Grace Kelly packed up her life in Hollywood for good and made the voyage to Europe. These rare and unpublished photographs from the LIFE archives capture her last, rather poignant moments at the film studios, packing her suitcases and bidding farewell to fans….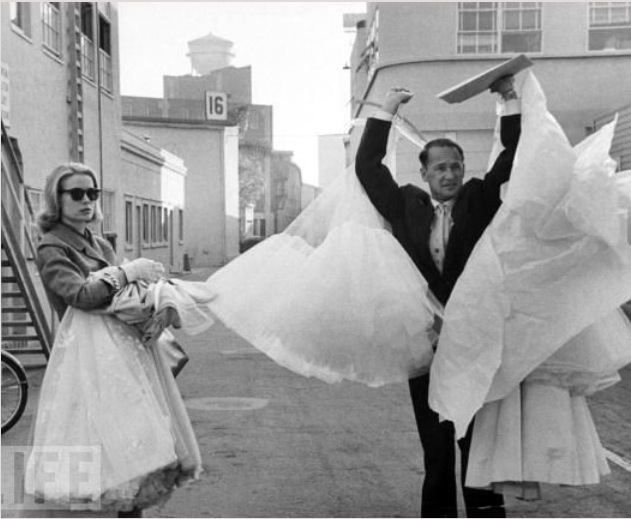 Leaving the Hollywood lot for the last time, with lavish gowns in tow– costumes she was allowed to keep from her last ever film, High Society.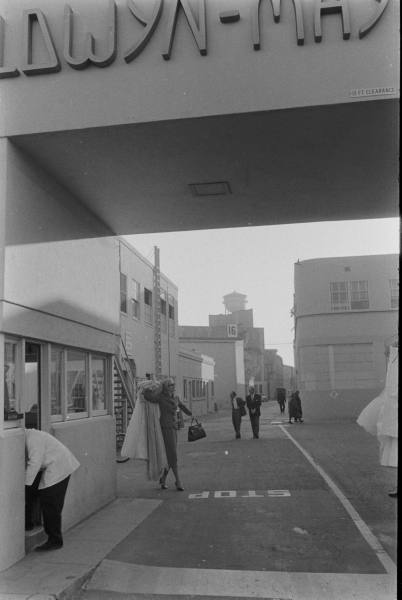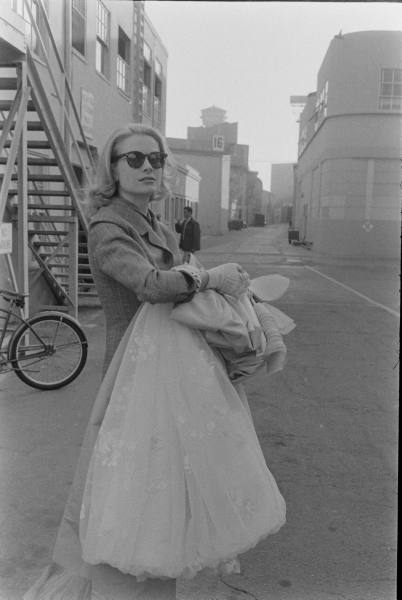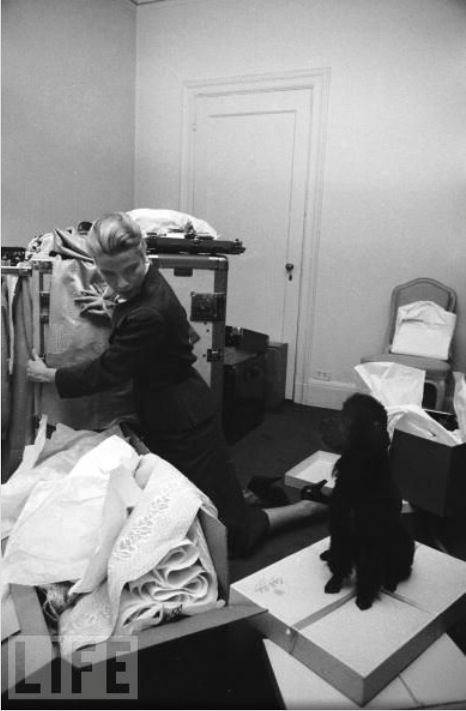 Packing with her poodle, Oliver.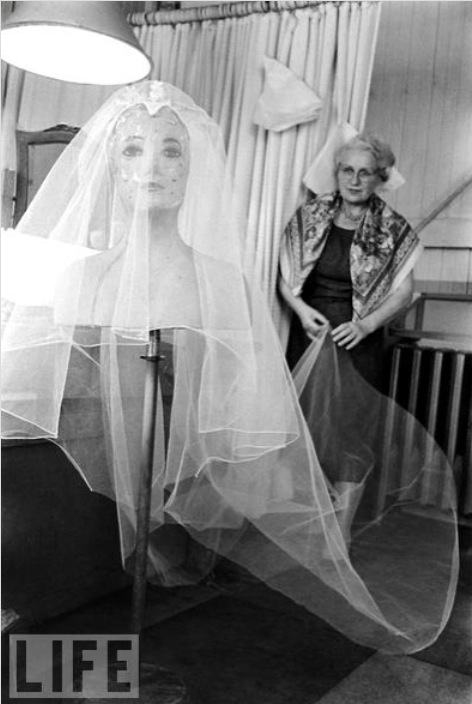 The preparation of the veil.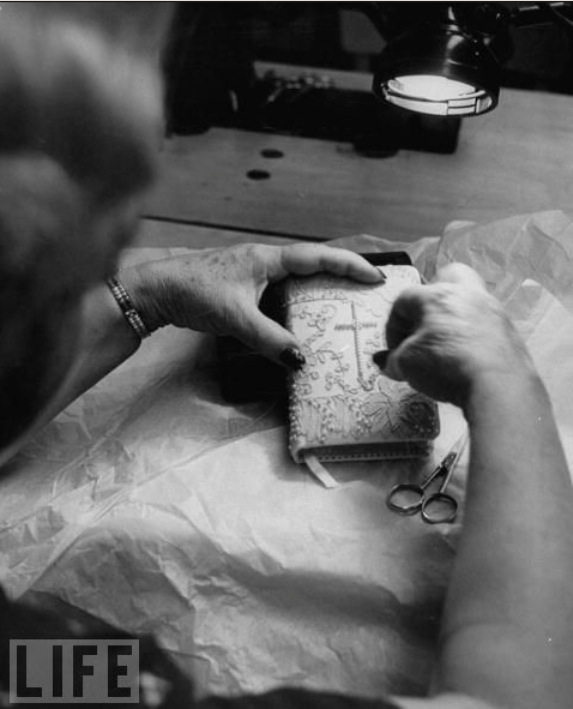 A seamstress sews the last beads to Grace's prayer book.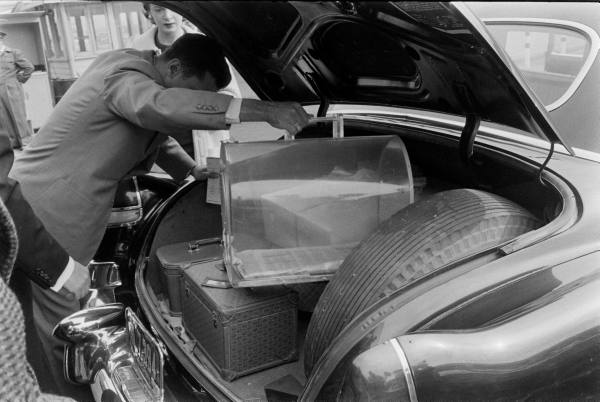 Loading up the trunk…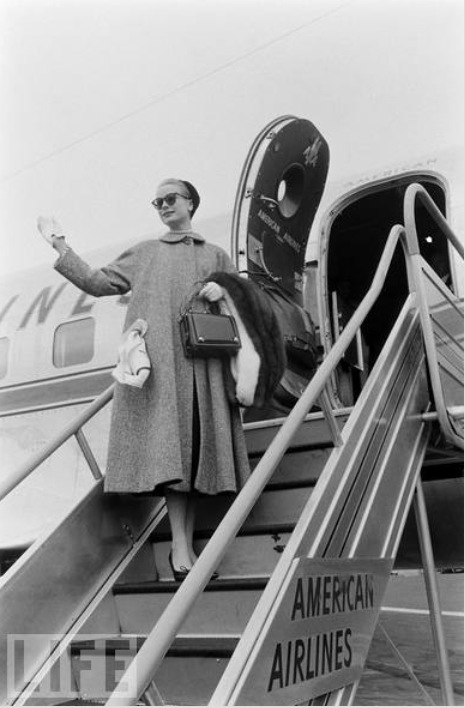 Waving goodbye to Hollywood.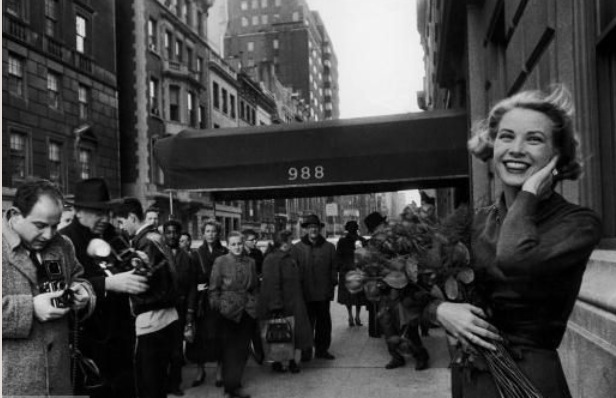 A farewell to her fans in NYC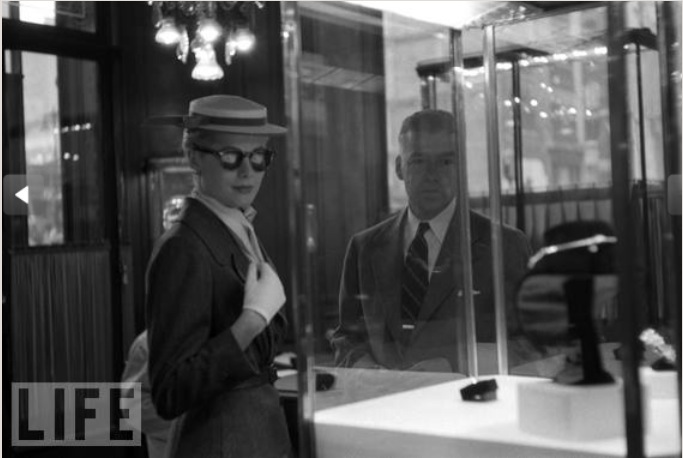 Last-minute ring shopping at Cartier
Aboard the S.S. Constitution, headed for Europe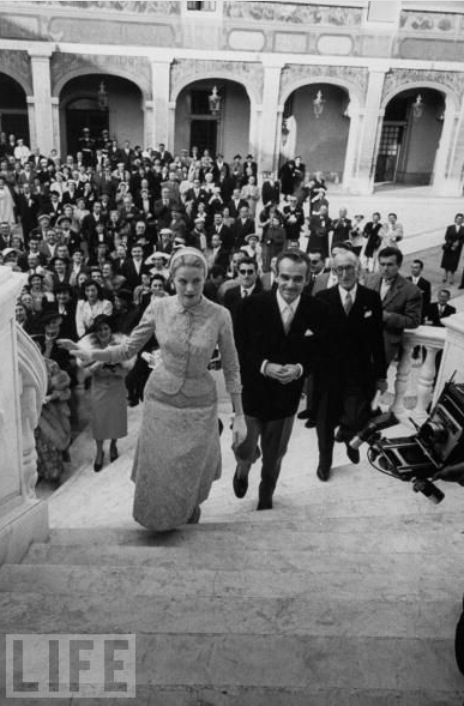 The day before the wedding in Monaco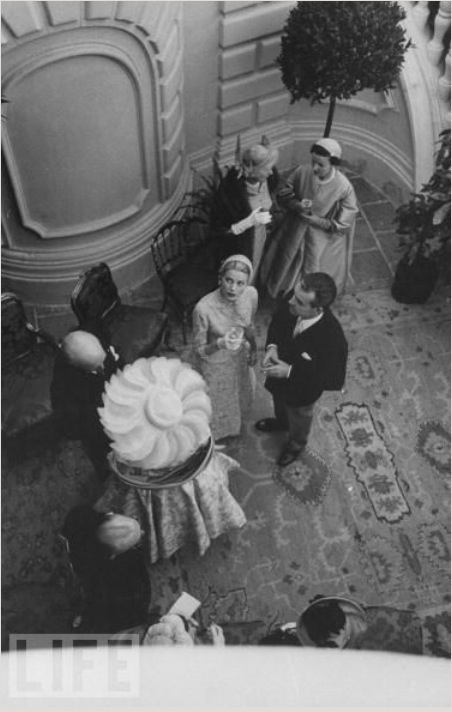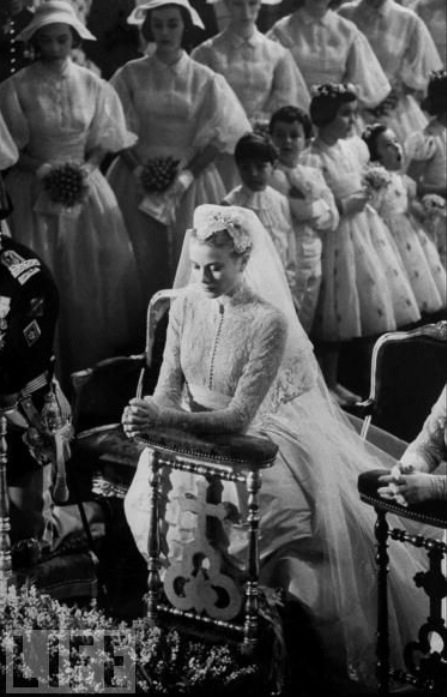 One of my oldest friends is getting married in a few days half way across the world and I can't be there. So I guess I'd just like to say that I'm thinking of her and I hope she feels like a Princess on her special day…
Images via LIFE
:::
YOU MIGHT ALSO LIKE: 
.