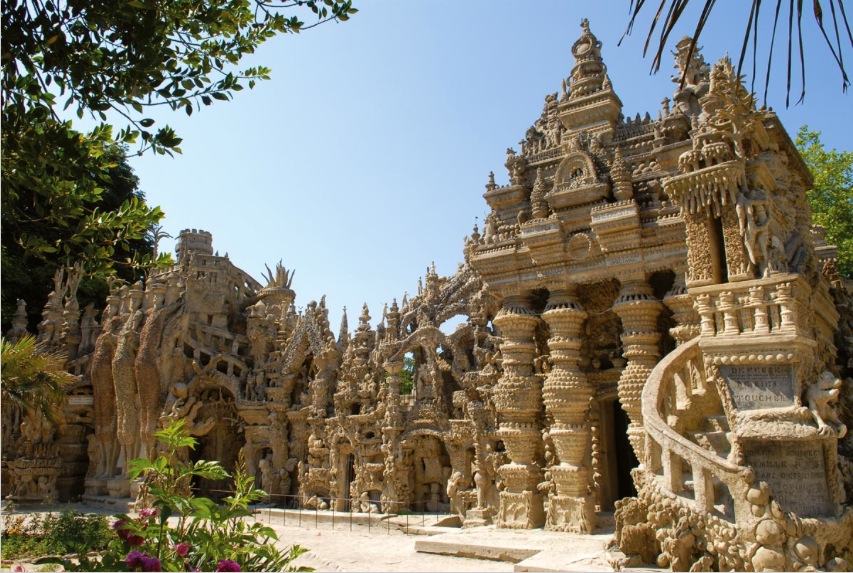 This is the story of a French postman who spent thirty years of his life building his dream home– a palace made of pebbles and stones he found along his postal route….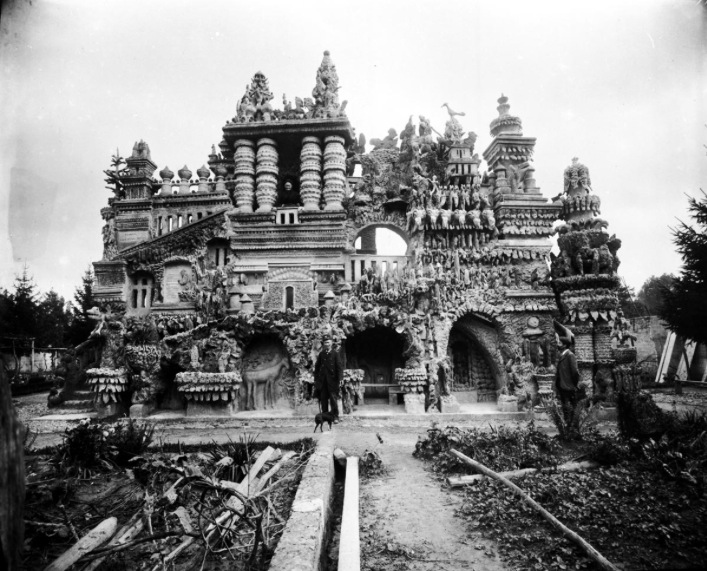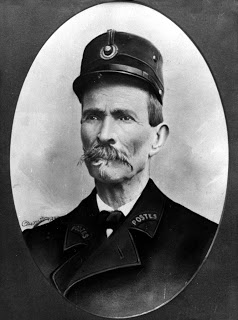 Ferdinand Cheval allegedly first began building his "Palais Ideale" in 1879 when he tripped over an unusual stone. Inspired by its shape, he began collecting more small stones each day. At first he would carry home the pebbles he found on his mail rounds in his pockets, but as he began collecting more, he started carrying them home in baskets, and eventually a wheelbarrow.
Cheval spent the first 20 years building the outer walls of the palace near his home in Drôme, France, using cement, lime and mortar to bound the stones he found together. He worked alone, after his work shift at night with just an oil lamp.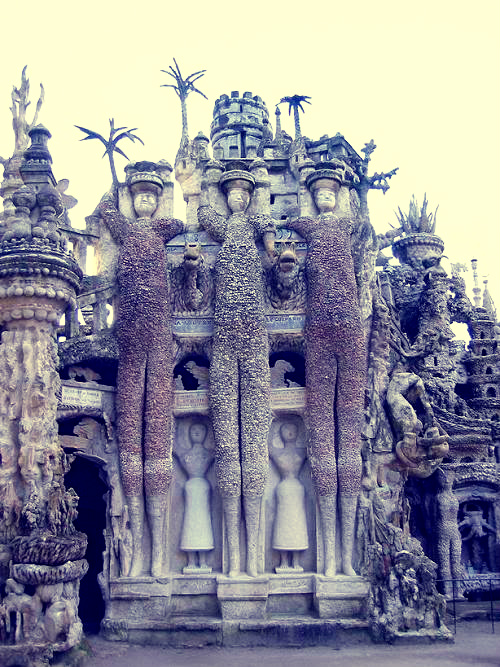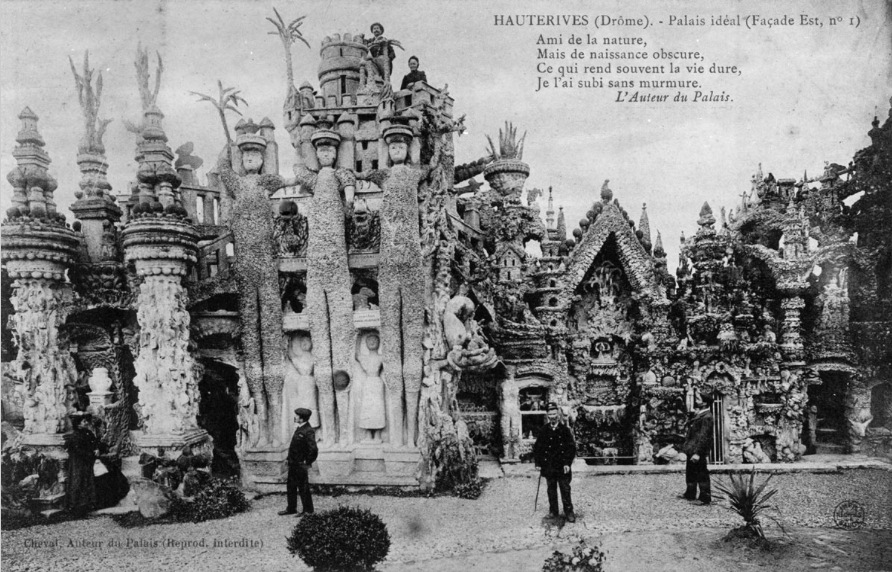 The finished structure showed influences of Christian and Hindu architecture, though it was independent of any artistic movement or architectural style. A source of inspiration to surrealist artists, the one-man marvel even attracted the attention of Pablo Picasso. Influential Cuban diarist Anaïs Nin, commemorated Cheval's work in an essay she wrote.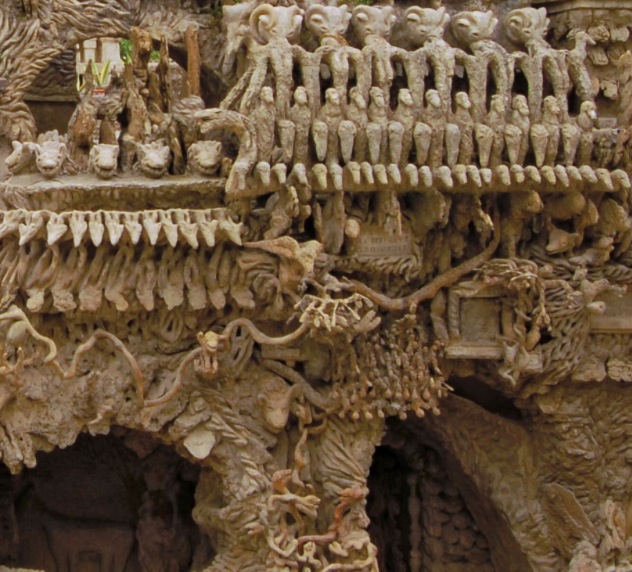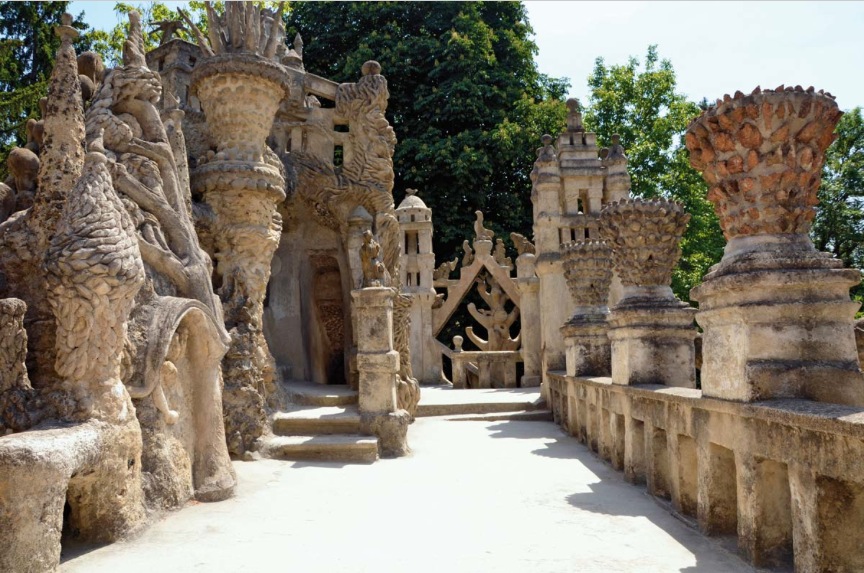 But the postman wasn't finished. In his late seventies, he spent eight more years working on his own impressive mausoleum in the nearby village cemetery. He was buried there in 1924.
In 1969, the palace was declared a cultural and historic landmark and in 1986 Cheval was put on a French postage stamp. The son of a farmer, Ferdinand had never had any known formal artistic, architectural or masonry training– just natural talent and a heck of a lot of perseverance.
Cheval and his wheelbarrow…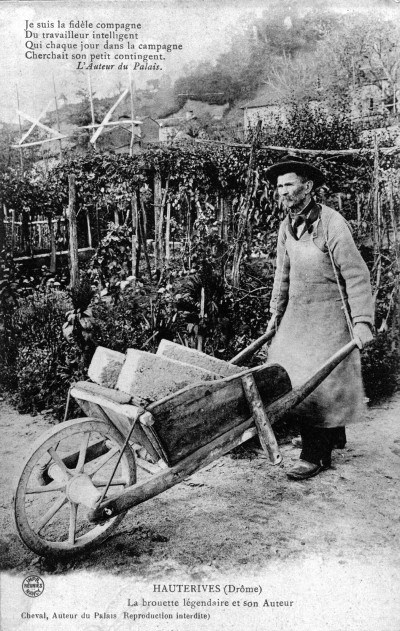 All images thanks to the official site of Postman Cheval's Ideal Palace where you can find more information about visiting.
PS. Discover my own visual cabinet of curiosities for the undiscovered and forgotten on my Instagram