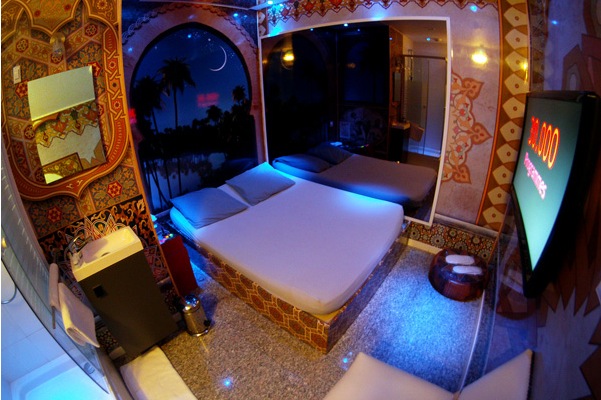 I've taken the liberty of translating a few lines from the brochure…
"Finally rooms that rent by the hour for a gallant time!" – Yes, finally!
"Original rooms, a moment of intimacy in the heart of Paris for couples in love." –I think it's really sweet how they specify the rooms are for couples in love.
"You dreamt about it, we did it!" – You know what, I have been dreaming about it…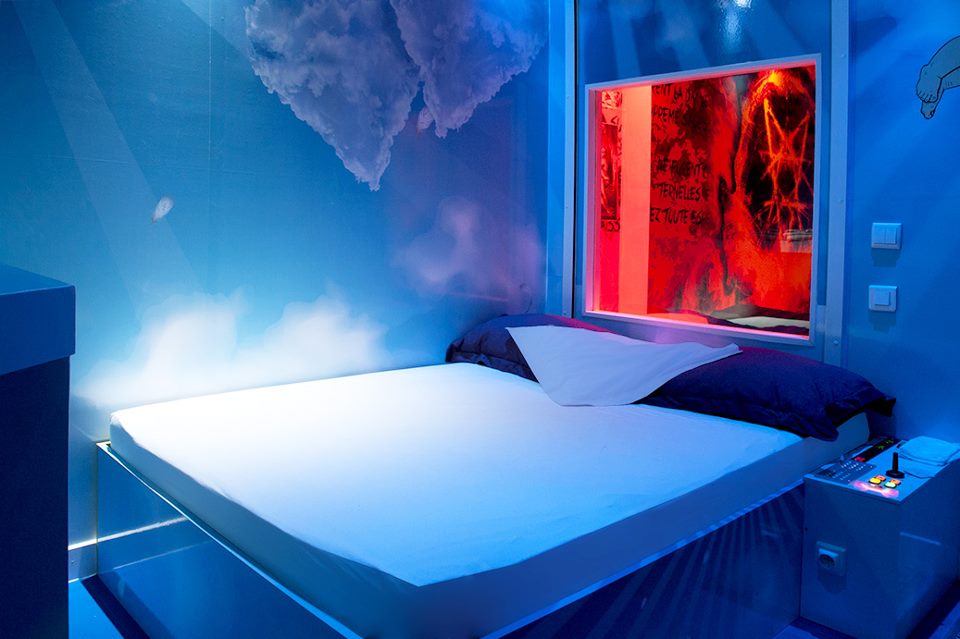 A concept invented by the Japanese for young couples in search of private love nests, the first "Love Hotel" has arrived in France offering 'intimate' hotel rooms for €25 by the hour.  Much like the infamous Paris brothels of the Belle Epoque (not that I'm in any way implying this establishment might attract working prostitutes– never), the Love Hotel caters to all fetishes, with every room inspired by a different theme. Take your pick from an Oriental Palace, a Captain's Cabin, a Venetian gondola, the Infernal suite, the S&M dungeon and other room types tastefully decorated with stock photography wallpaper.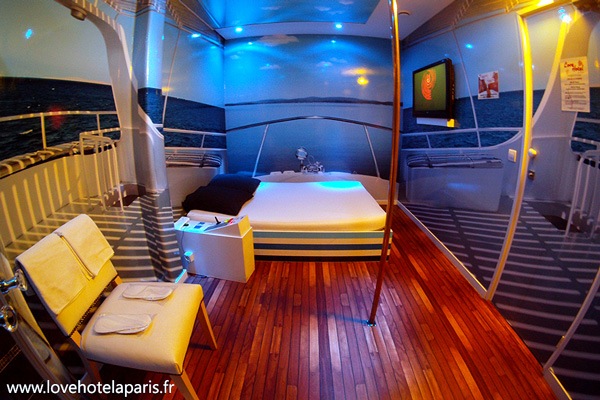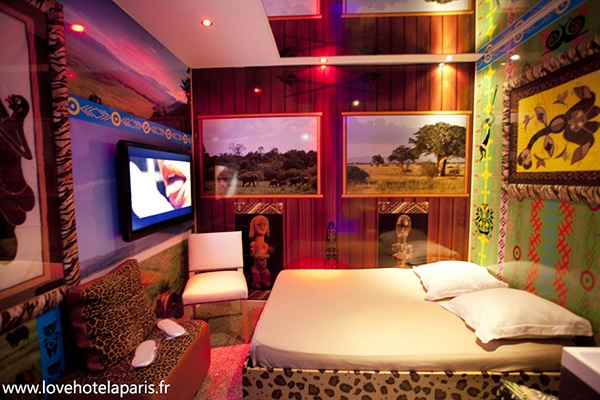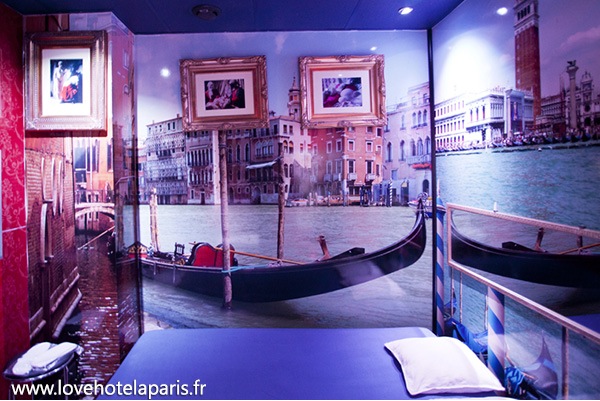 All these love nests come fully-equipped with air conditioning, a big-screen TV playing non-stop adult entertainment, bathrooms complete with power shower and all the preservatives you could ever need. There's also room service which gives you the opportunity to order a sex toy with your club sandwich. Again, finally!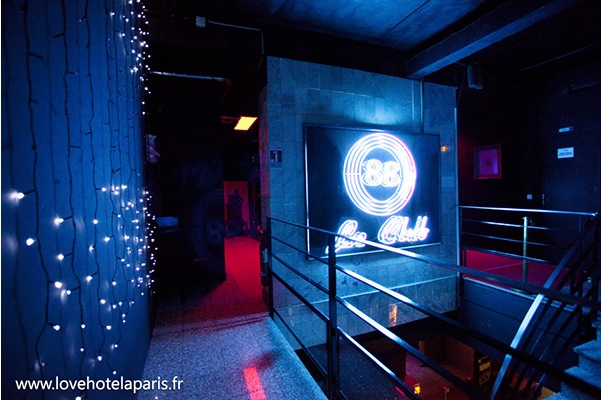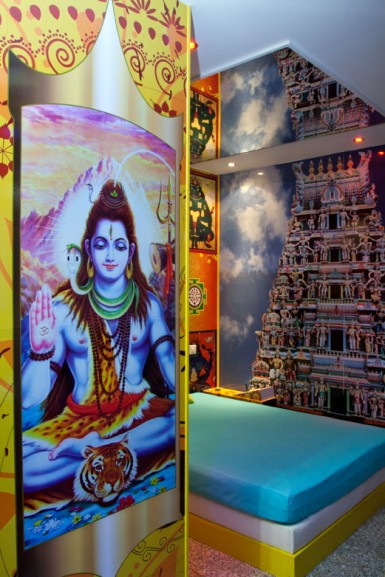 The hotel itself is located at 88 rue St. Denis in the 1st arrondissement, but it's in disguise and when you arrive at number 88, you'll find no sign of it (what a coincidence that the old Parisian brothels also used a similar technique). The Love Hotel is hidden behind another classy establishment– Europe's largest sex shop, Club 88. When you go inside, you must call the reception from your mobile phone and soon enough, someone will appear and discretely signal you to follow them into the Paris underworld … or just to a kitschy hotel room with plastic mattress pads.
While the "Love Hotel" as it is known today is a relatively new concept to Paris, it's estimated that 1.4 million Japanese people, that's 2% of the country's population visit a love hotel each day. The idea came about to offer young couples still living at home with their family (which is customary for most before marriage), to find some privacy in a discrete setting to get their err … romance on.
And so, to wrap up this post, I thought it would be appropriate to add some photographs of creepy abandoned Japanese Love Hotels courtesy of Environmental Graffiti … enjoy!
All photos (c) Jordy Meow – urban explorer in Japan.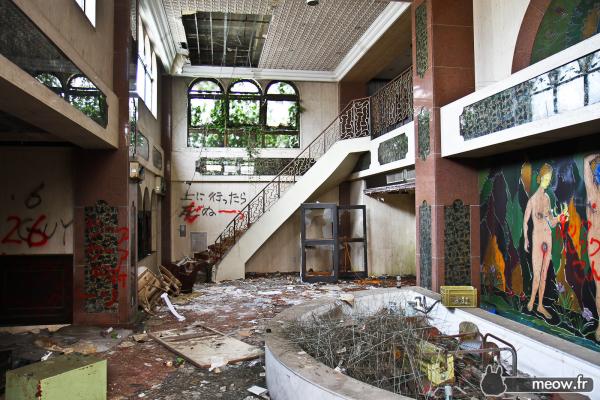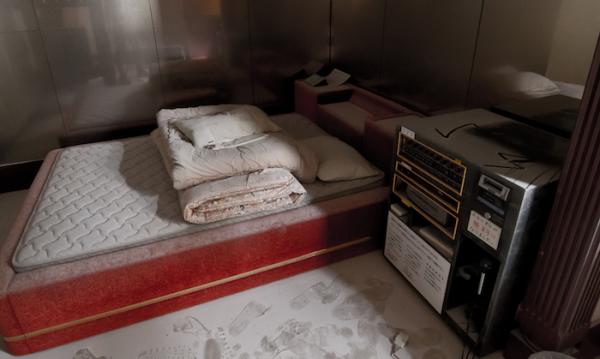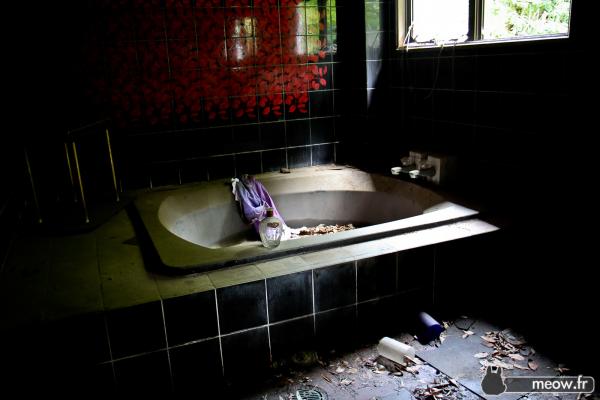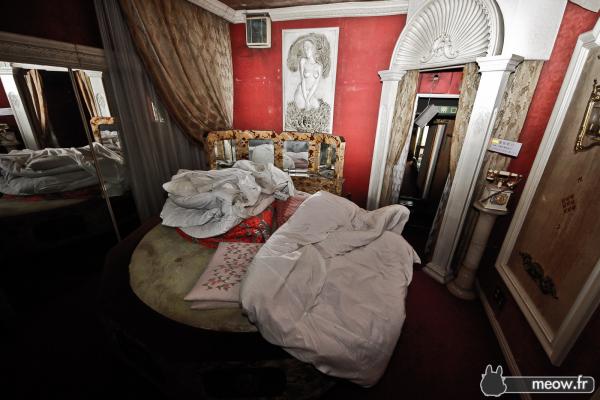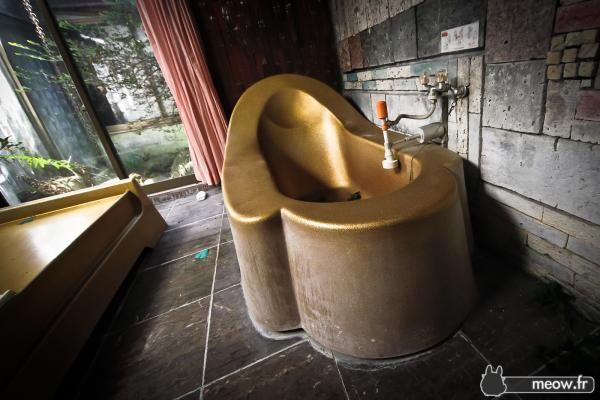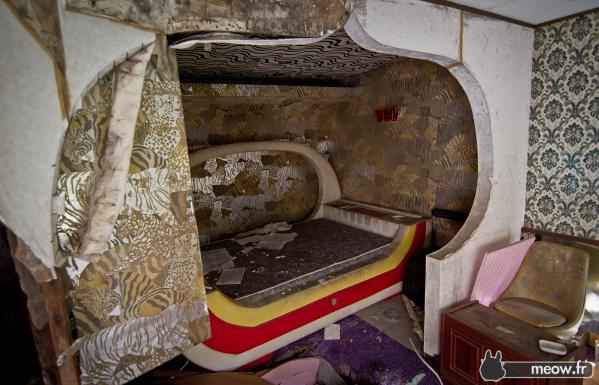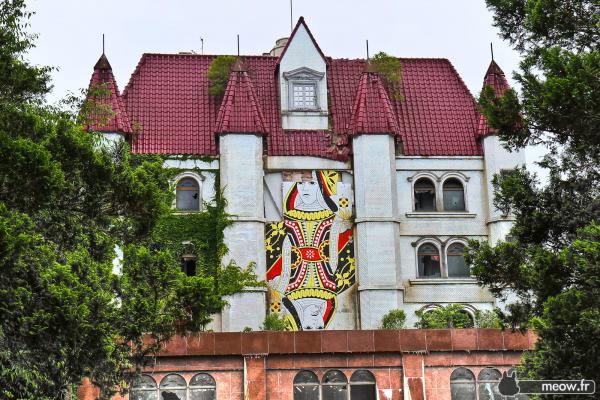 So, who feels like they need to take a shower right now?!
:::
YOU MIGHT ALSO LIKE:
.