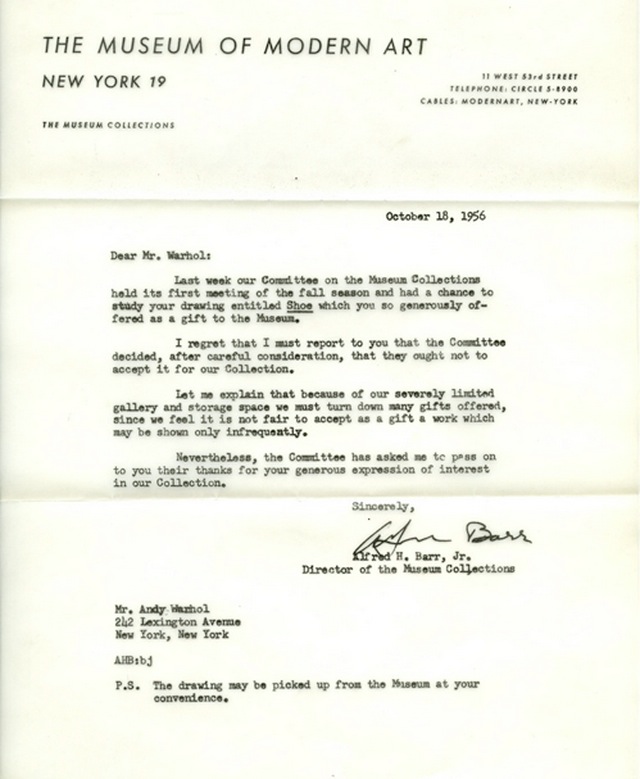 One of his artworks is counted amongst the top 10 most expensive paintings ever sold ($100 million for "Eight Elvises"), but in 1956, the director of collections at The Museum of Modern Art in New York rejected Warhol's submission, a drawing, simply titled, "Shoe", informing him that it could picked up from the museum at his convenience.
[view enlarged version of the letter here].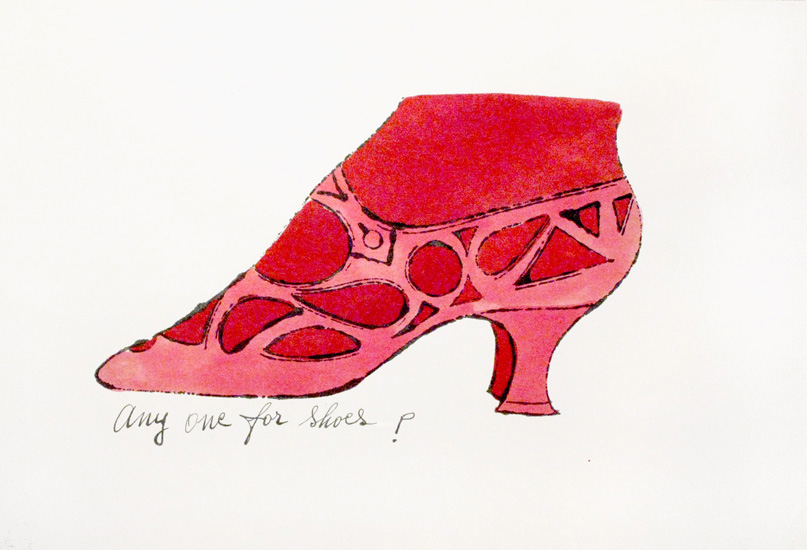 Although most associate Andy with his pop art success, in the 1950s, he was making his way as a graphic illustrator. He had become a regular shoe illustrator for The New York Times, made Christmas cards and stationery at Bergdorf's, and was drawing shop window displays for Tiffany & Co. He began winning awards as a graphic artist and by the end of the 1950s had become so successful, he decided to next conquer the fine art world, proclaiming, "I want to be Matisse!"
Insert motivational quote about never giving up on your dreams here__________.