Fan of the show or not, I thought you might enjoy some of my picks for a medieval style feast in Europe…
1. The Medieval Taverns of Prague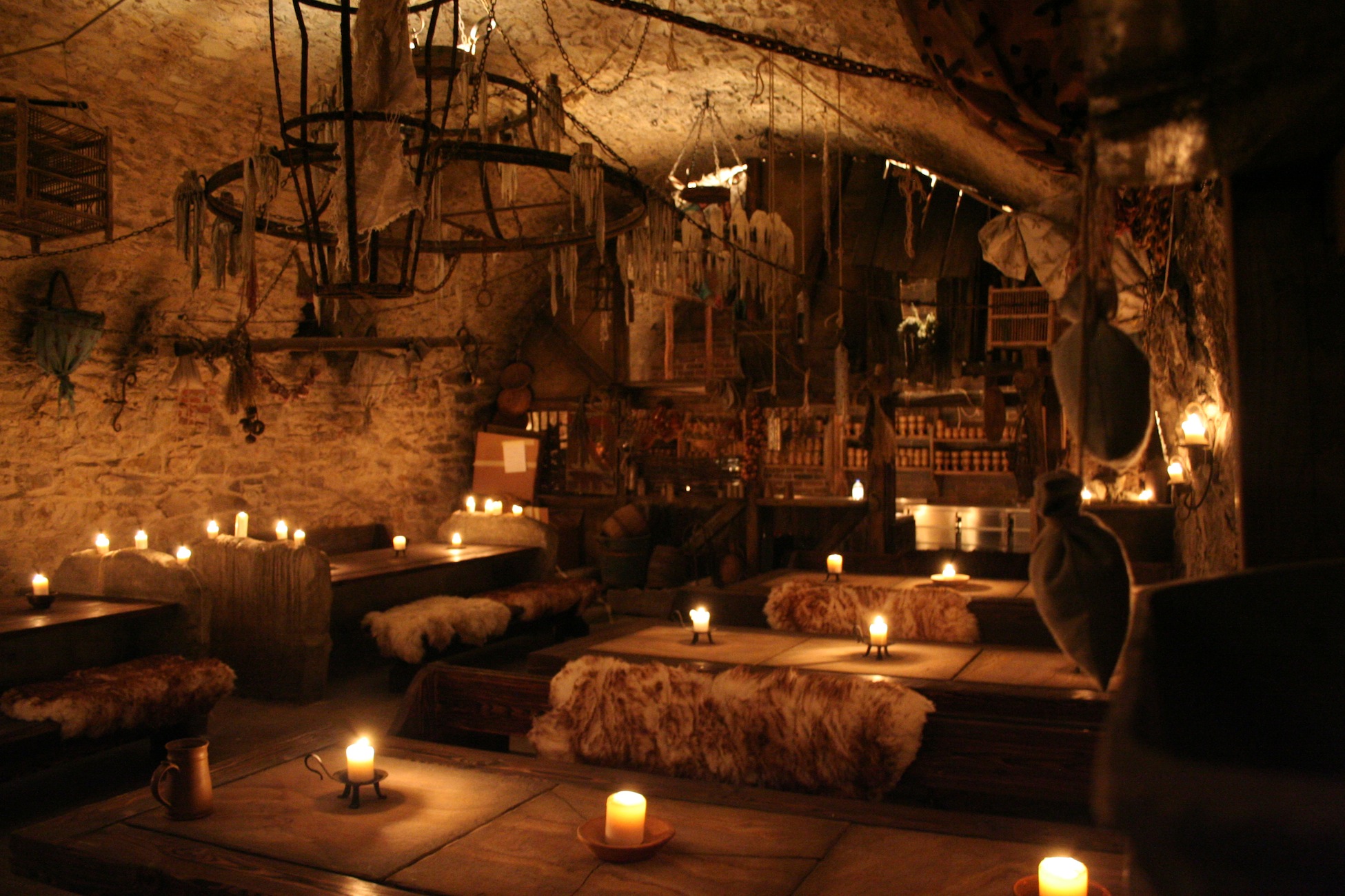 Prague is pretty much your go-to European city for medieval-style taverns. The dining room pictured above is literally called Medieval Tavern, located in the heart of the historic Old Town. Some might say it's a tourist trap but there's no arguing they've done a pretty good job of making the surroundings look like something straight out of a Game of Thrones episode, a banquet thrown by the House of Stark!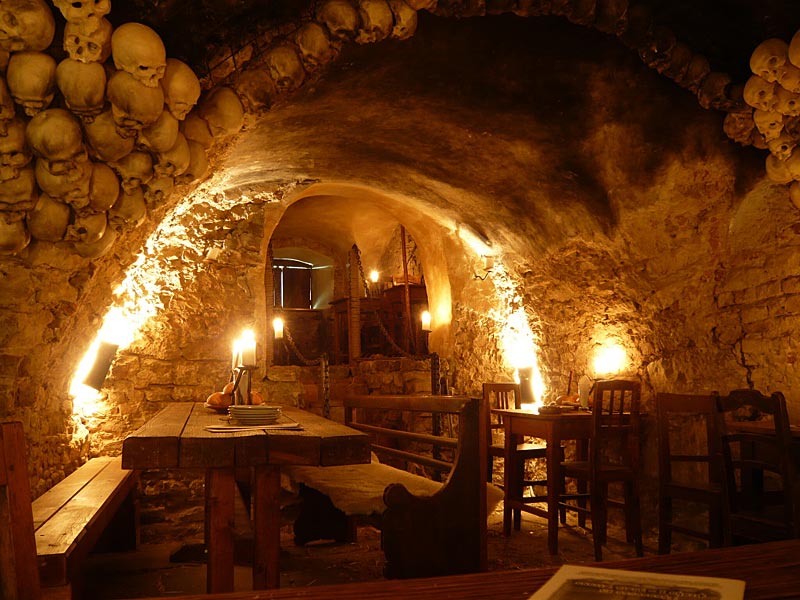 Alternatively, there is the Tavern Brabant, complete with skulls hanging from the ceiling and hay on the floor to take you back to the Middle Ages. The food is just as authentic at both venues, with medieval and traditional Czech dishes on offer from pork roasted in bock beer to beef goulash– don't expect to eat light, this is banquet-style eating.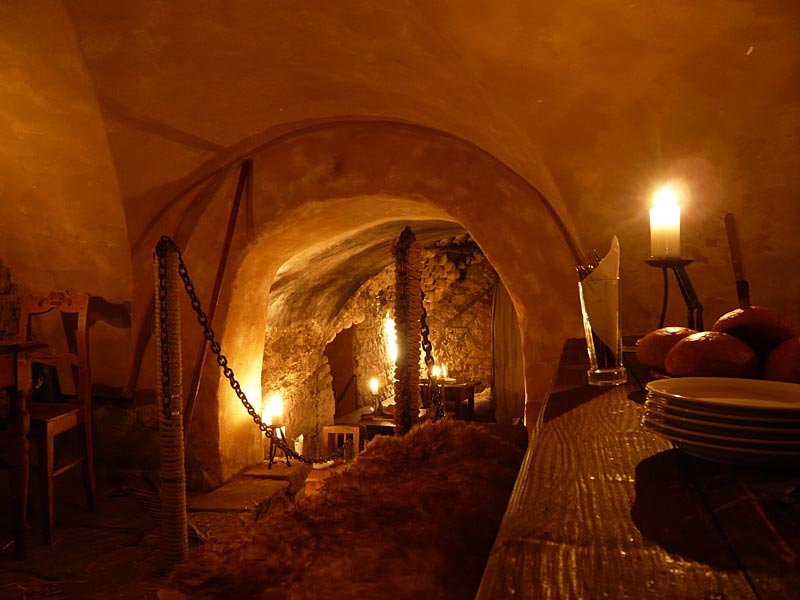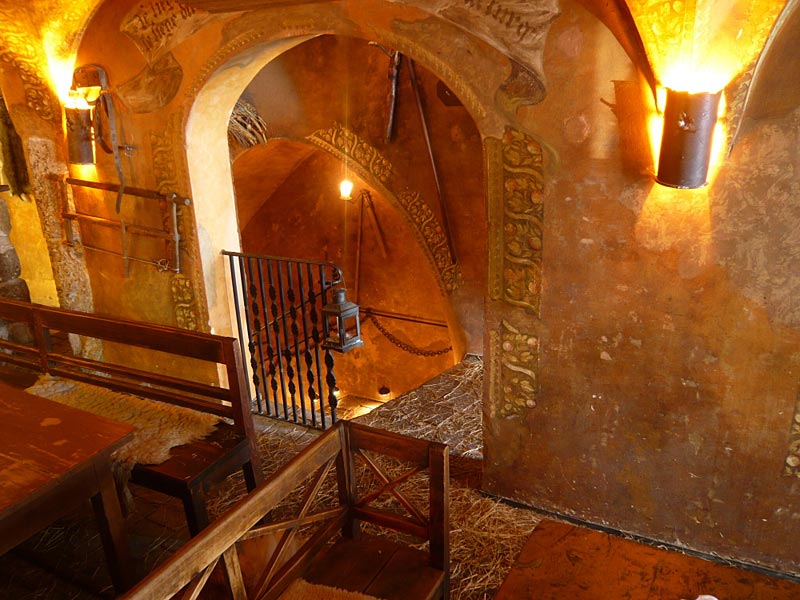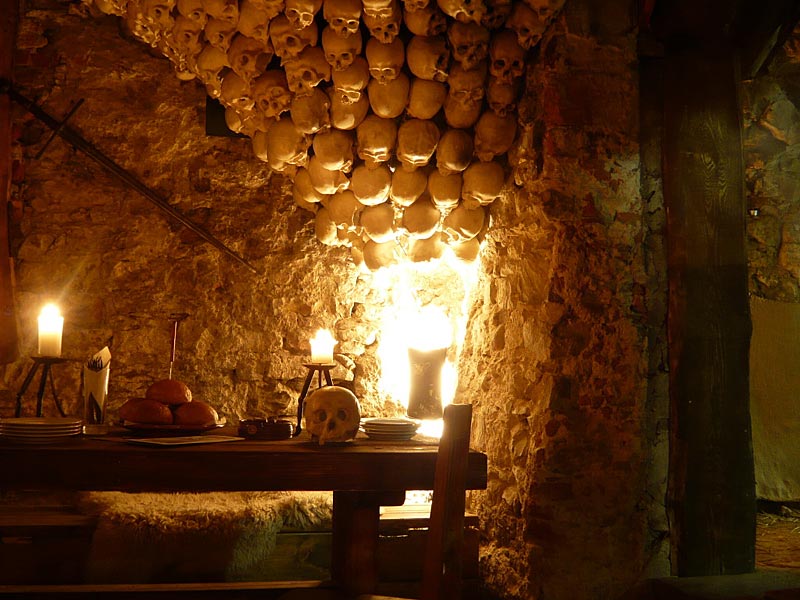 2. Albergo Diffuso, Italy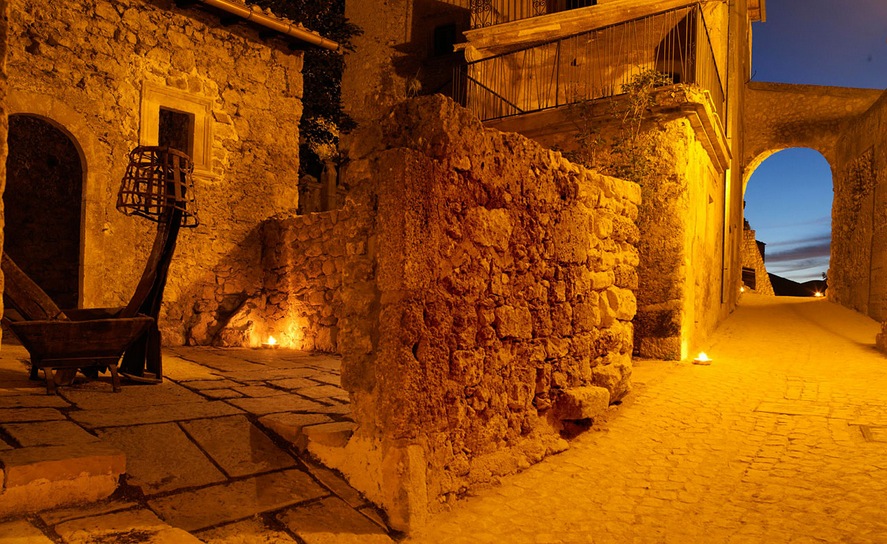 You might recall we've looked at an Italian hotel built inside abandoned medieval grottos, with its beautifully but simply decorated rooms carved into limestone rock. Over in the next village, the same owners have created another hotel, this time with a restaurant serving local specialties, using ingredients of the region such as spelt, lentils, saffron, dill, parsnip from ancient and medieval mediterranean cultivations that still grow here in their original form.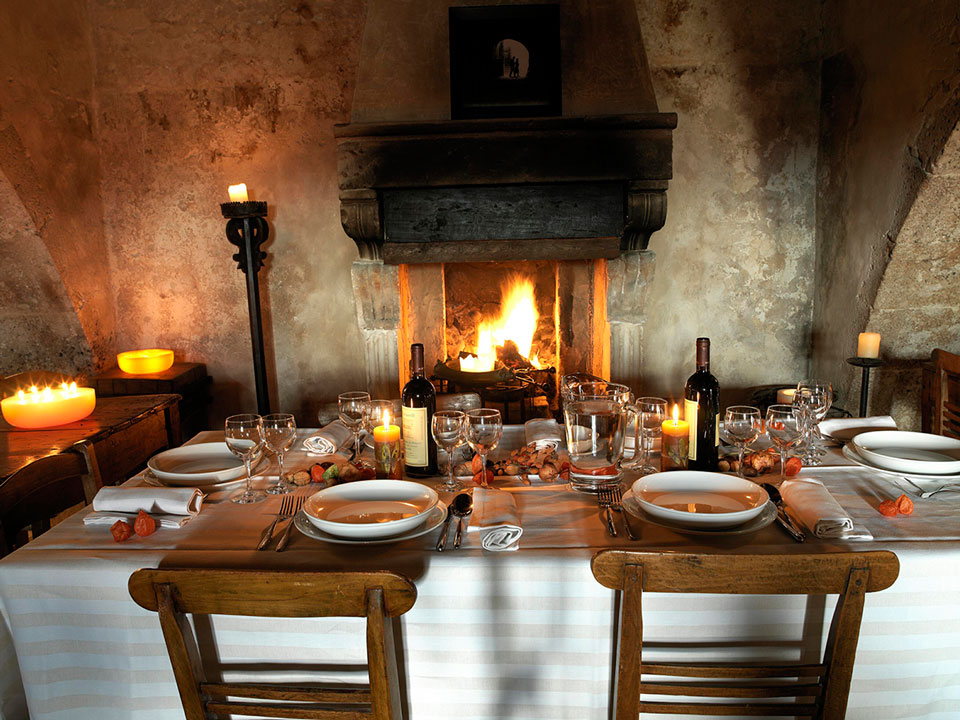 The Albergo Diffuso in S. Stefano di Sessanio also creates a unique setting for special events such as weddings and parties. There is also a tea lounge for quiet after dinner gatherings. "The signs of past dwelling lifestyle are still visible on the stone floors and recuperated terracotta pavements; the traces of time are still tangible in the sedimentary traces on the thick stone walls; even the blankets are woven on ancient looms". Even the reception of the hotel used to be where the medieval dwellers raised their pigs. Explore the Albergo Diffuso hotel.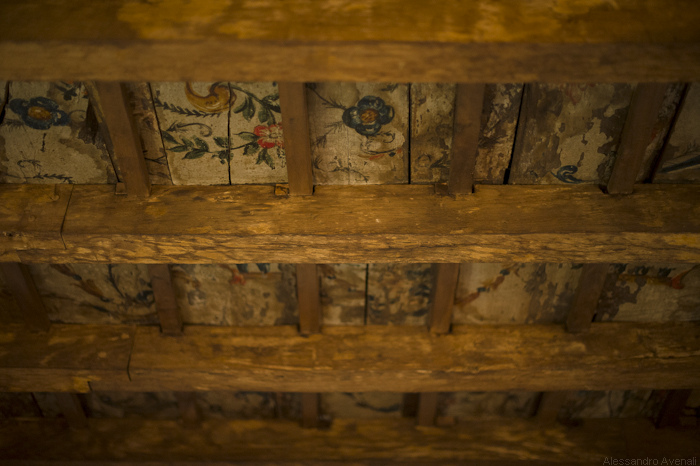 To book phone +39 0862 899112
3. Gordon's Wine Bar in London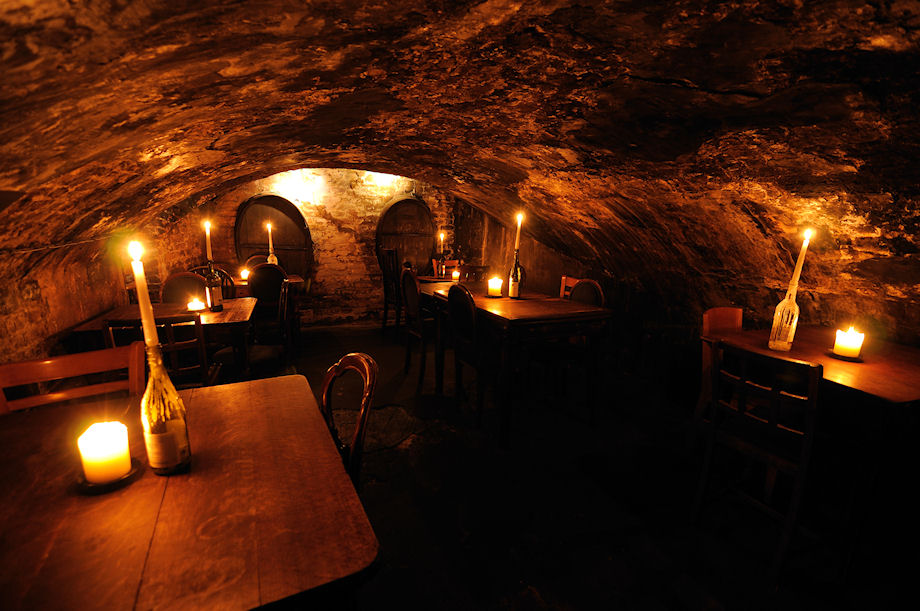 Okay, so this one is not exactly medieval but it is the oldest wine bar you will find in London, and hey– it has the dripping candles and the spooky dark cave rooms, what more do you need for a Game of Thrones vibe? The building itself is as old as the 1680s, but the didn't become a wine bar until the 1860s. Rudyard Kipling lived upstairs in the 1890s as a tenant and famously wrote "the light that failed in the parlour above the bar" (the building is now named Kipling House).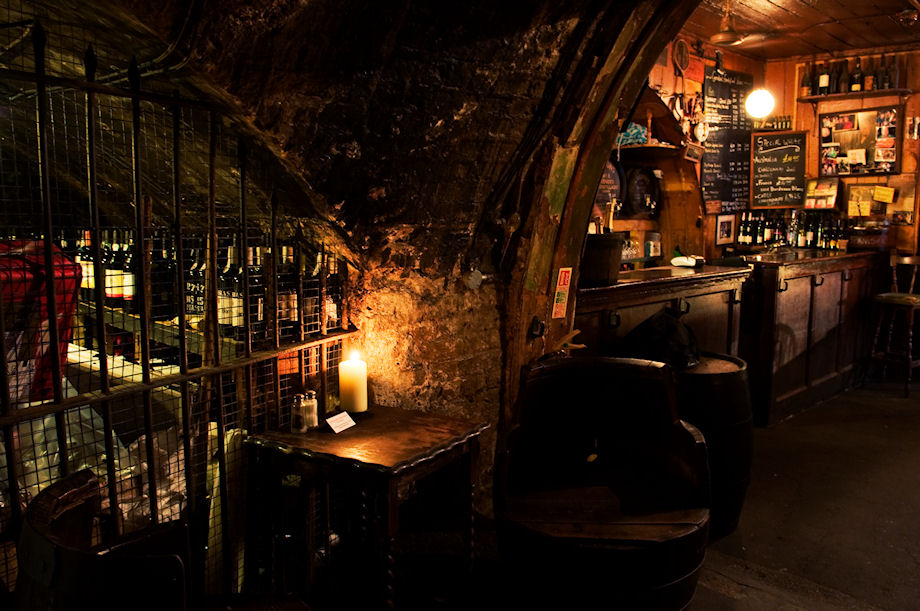 Gordon's, popular with Londoners in-the-know obviously has an extensive wine list and serves traditional "grub" from homemade pies to wonderfully mature cheeses. I also recommend trying the cheekily-named "fat bastard" wine. It comes from France and was created by a pair of guys called Thierry and Guy. "The name arose from the expression that first came out of Thierry's mouth to describe one of the first wines they created by leaving the wine on the lees – "now zat iz what you call eh phet bast-ard"!"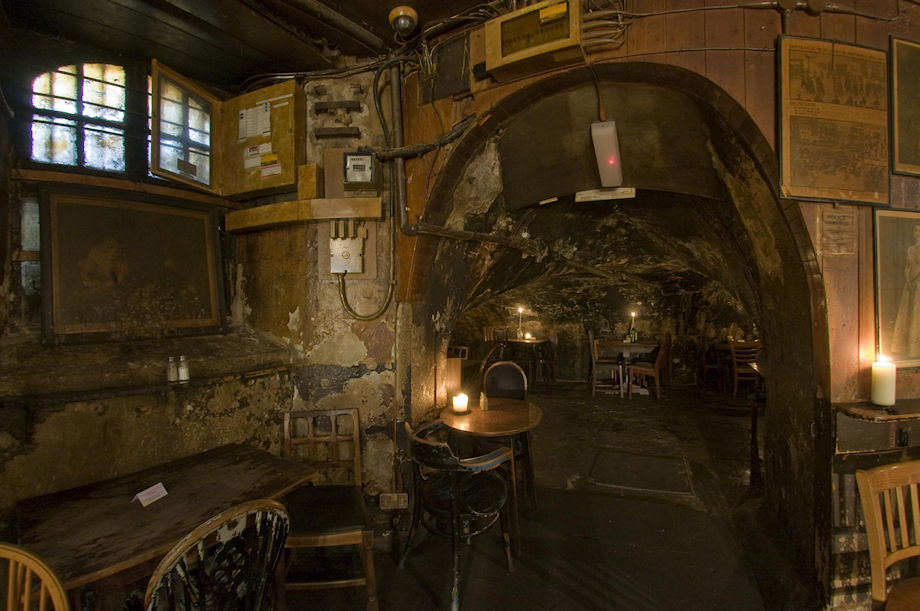 And when you need a little fresh air from the dimly-lit cellars, Gordon's also has a very pleasant outdoor terrace at the back.
Gordon's Bar: 47 Villiers Street, Embankment Tube. Website.
4. Le Coup Chou in Paris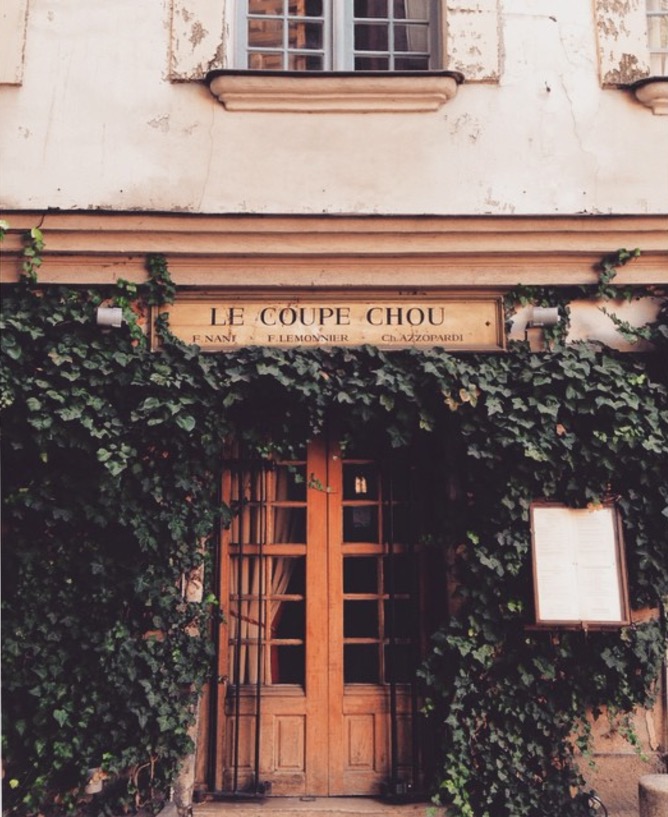 For something a little fancier, perhaps a little more suited to the Lannister budget, Le Coupe-Chou is a labyrinthe of beamed ceilings, candlelit rooms & fireplaces situated in a 17th century building hidden away down an alley in the Latin Quarter. The food is 100% old school French, so you can expect your snails, your boeuf bourguignon and Magret de Canard, all to be enjoyed alongside a selection from the medieval wine cave.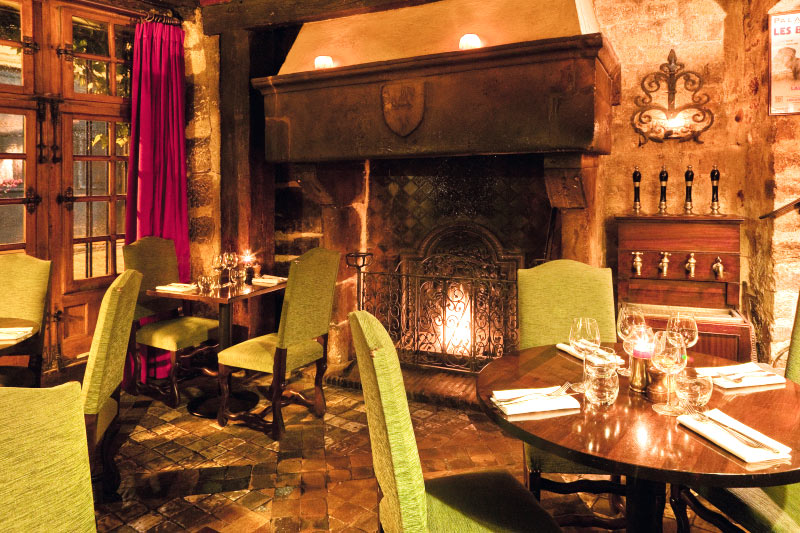 Fun fact, Marlene Dietrich used to be a regular customer here.
Le Coupe Chou: 11 Rue de Lanneau, 75005 Paris (01 46 33 68 69). 
5. Drac Restaurant at the Castell d'Emporda, Spain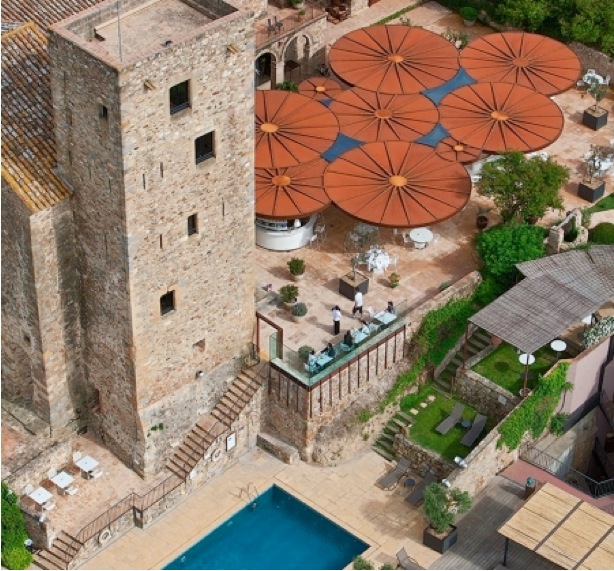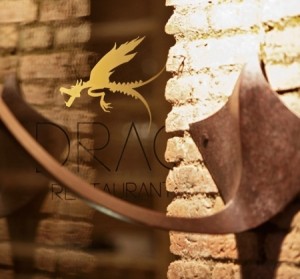 I couldn't very well do a post on medieval style 'Game of Thrones' restaurants without including a castle on here. A remodelled medieval castle with contemporary flair and divine terraces in Catalonia, the Castell d'Emporda was left untouched for 80 years until the Dutch owners snapped it up and worked their magic to transform it into and boutique hotel and restaurant. With superb wines from the Empordà region, the food at the hotel's well-known Drac restaurant is top-notch. Expect simple tapas, elaborate starters and rich mains.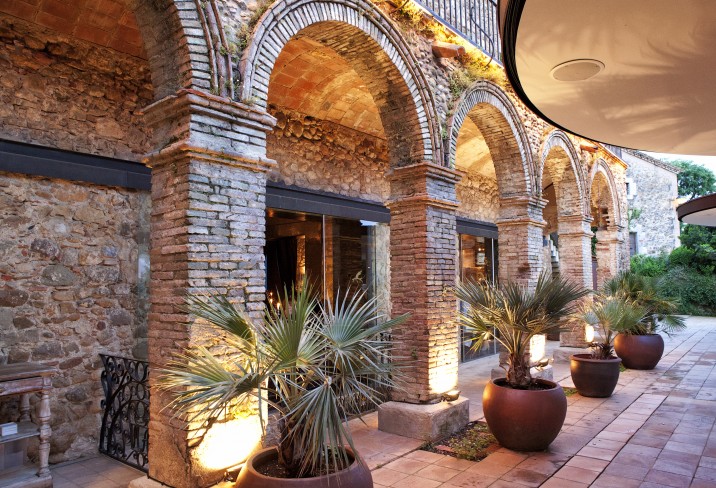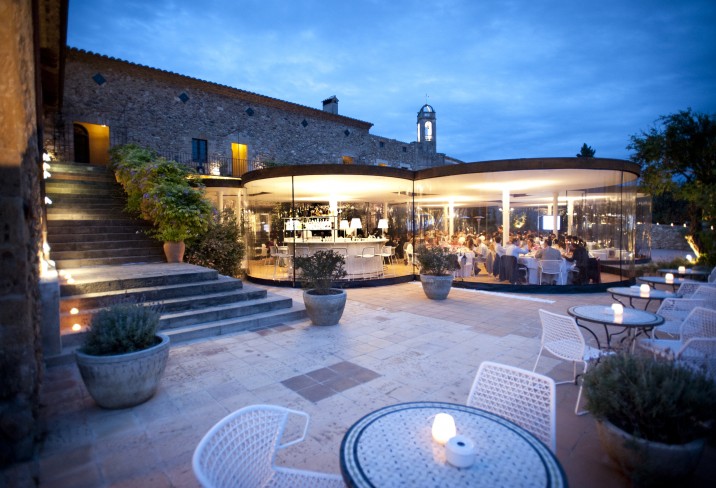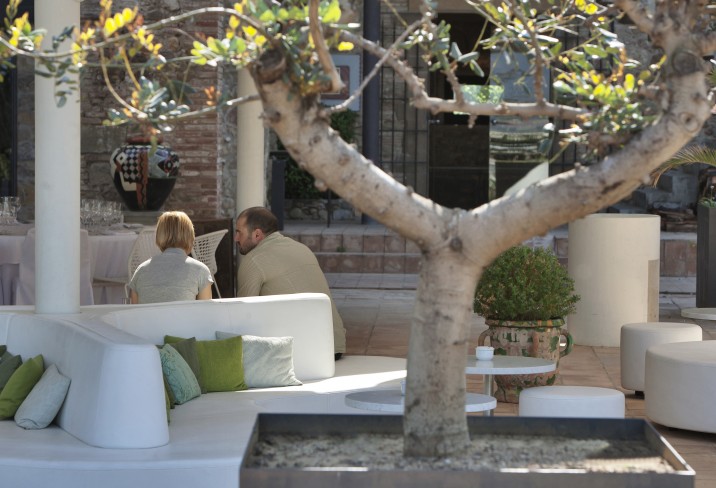 This place is so 'Game of Thrones' it even has miniature models of the siege of Castell d'Emporda in medieval times!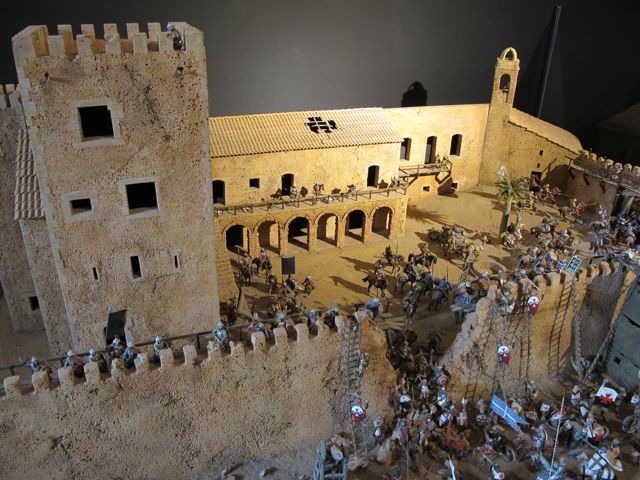 Image courtesy of Velvet Escape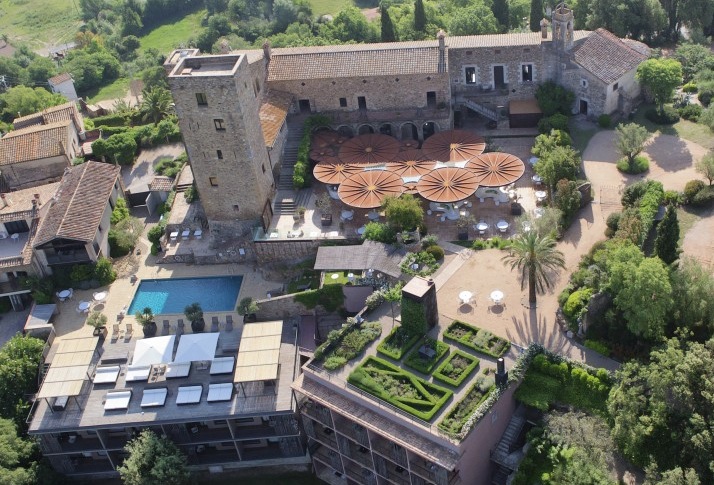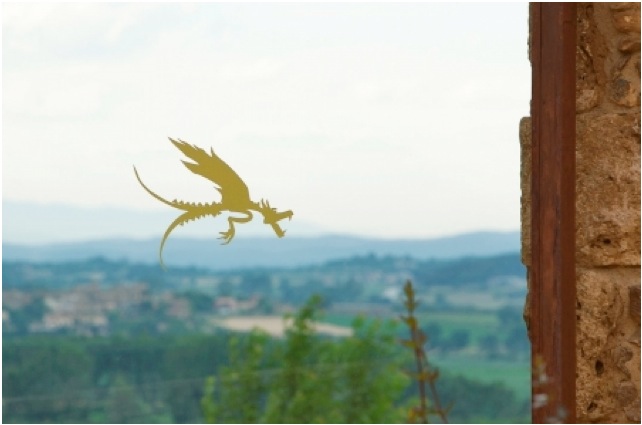 Explore Castell d'Empordà here.