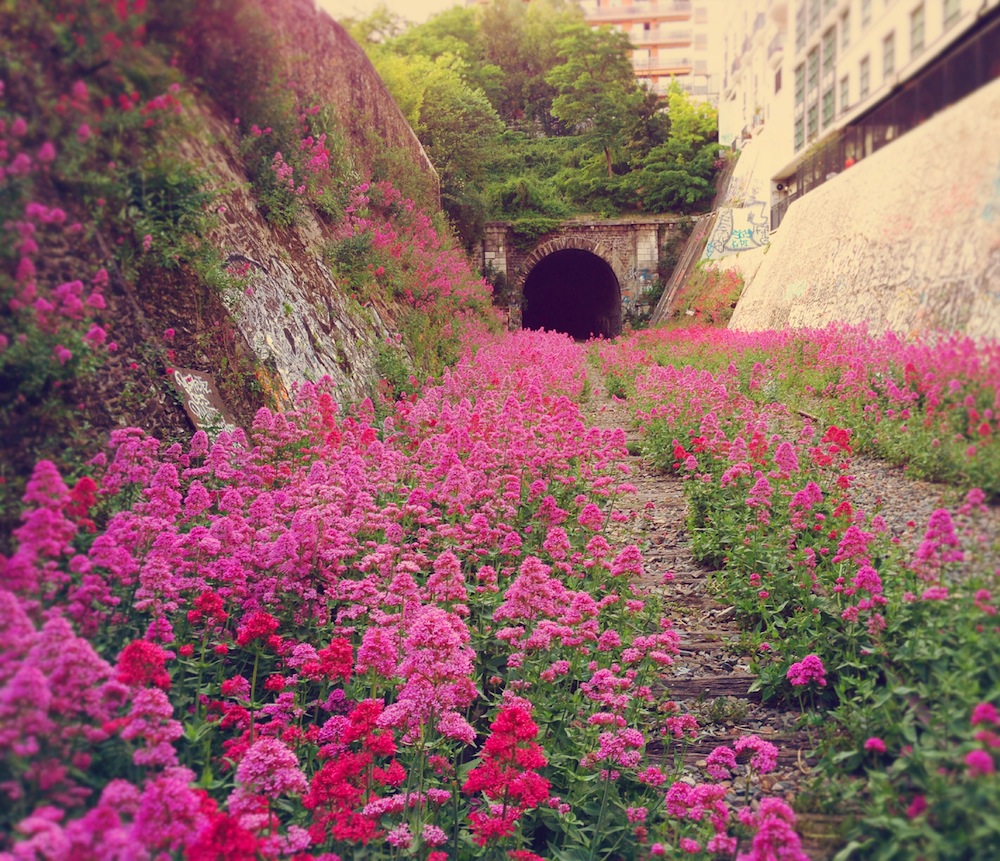 I spent my Saturday afternoon, avoiding the Parisian summer crowds and tiptoeing along the train tracks of the "Little Belt" railroad (La Petite Ceinture), a surviving relic of a bygone era, closed since 1934; open for pleasant summer strolls if you look hard enough for a way in …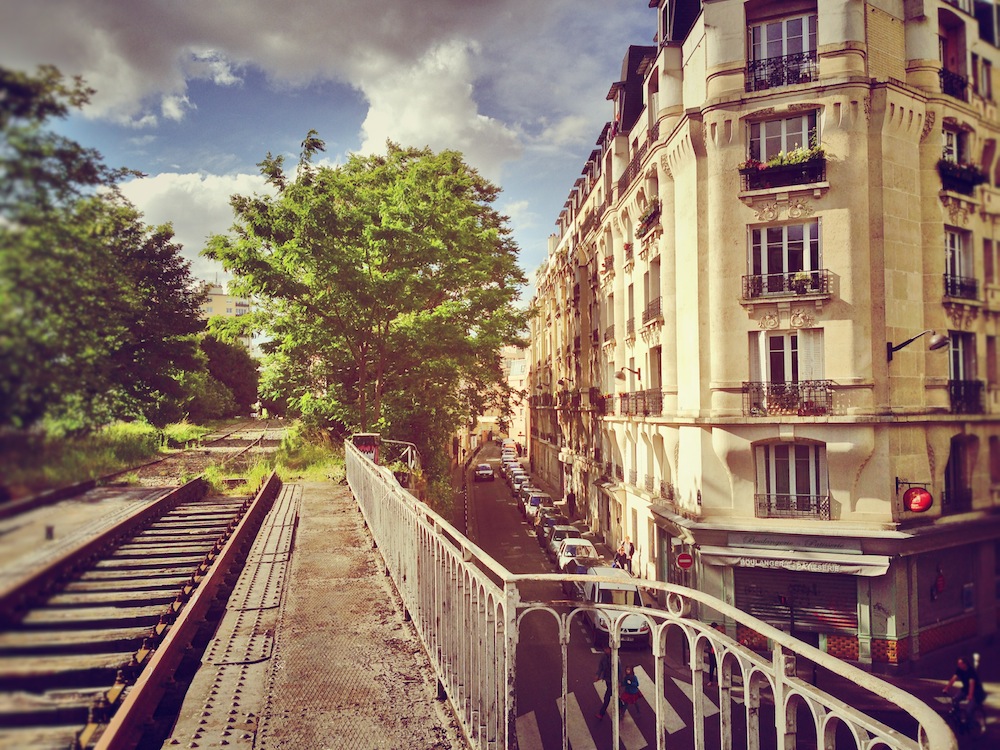 Built in 1862, the Petite Ceinture is a great way to see Paris from a different perspective  as the railroad's bridges peep over the boulevards every few hundred yards. The tracks run along the backs of artist ateliers which you can't see from the street.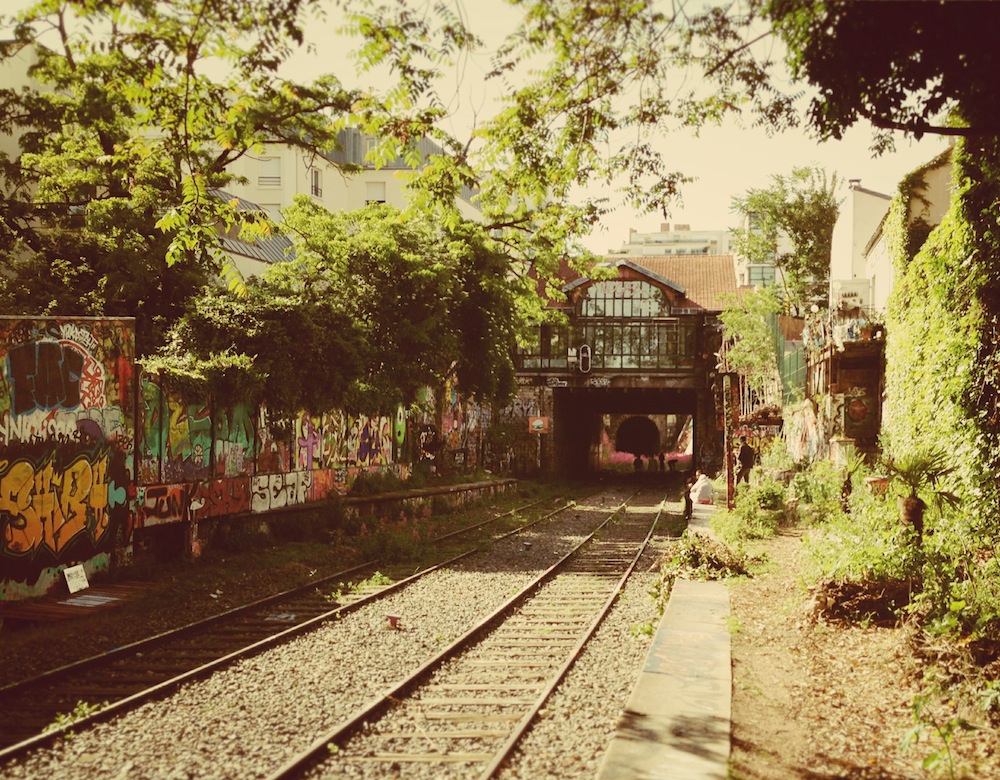 The railroad was a circular route (hence "the little belt"), connecting the main train stations of Paris within the old fortified city walls.  This is one of the old stations, Gare de Charonne, which has since been converted into a café and rock'n'roll music venue, La Flèche d'Or. Of course when the métro was built, it was to be the end of the Petite Ceinture.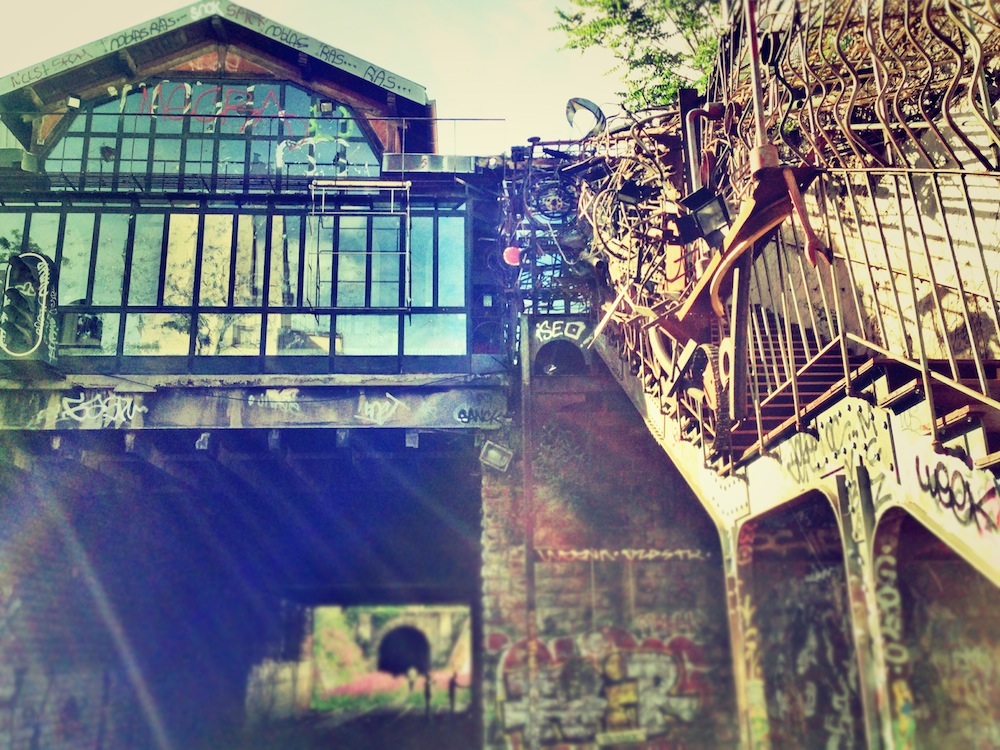 More than 150 years later, the Petite Ceinture is colorfully decorated, both by the graffiti and 200+ species of flora and fauna that have overtaken the wooden tracks put in place under Baron Haussmann. The tunnels of the obsolete railroad are also said to have the easiest access points into the Paris catacombs.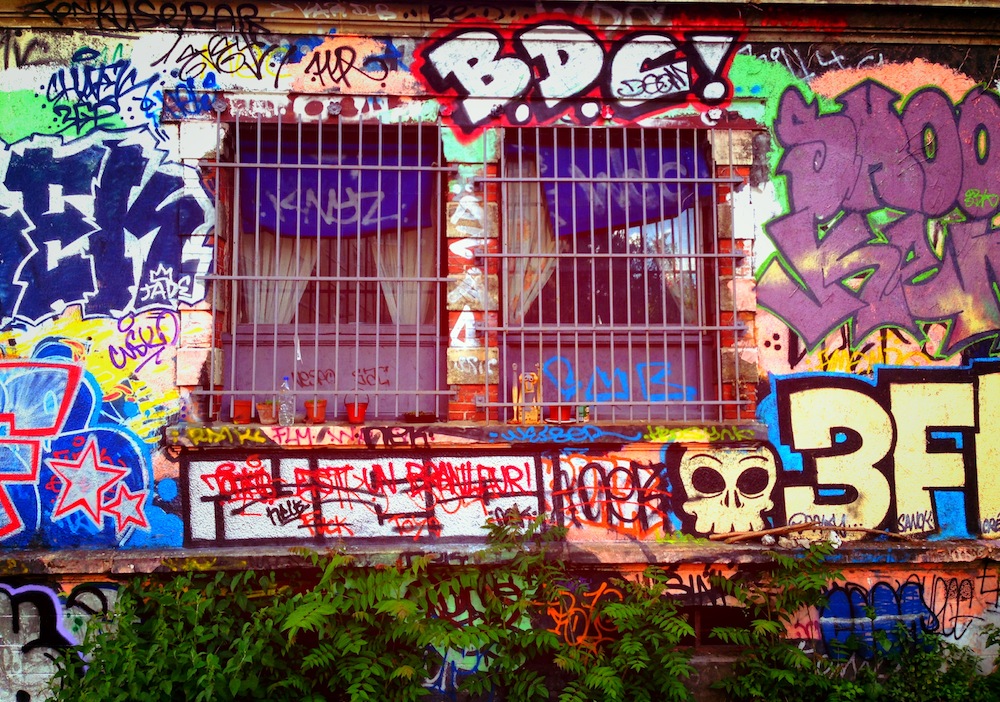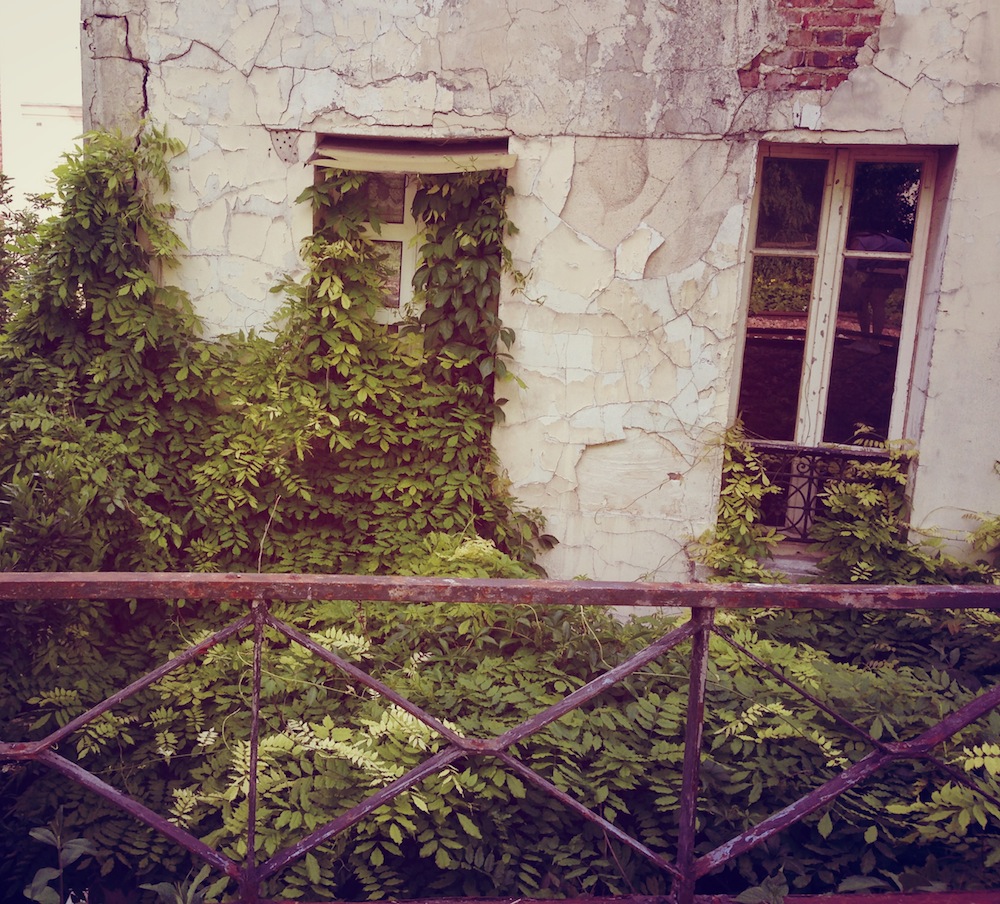 Can this really be right in the middle of Paris?!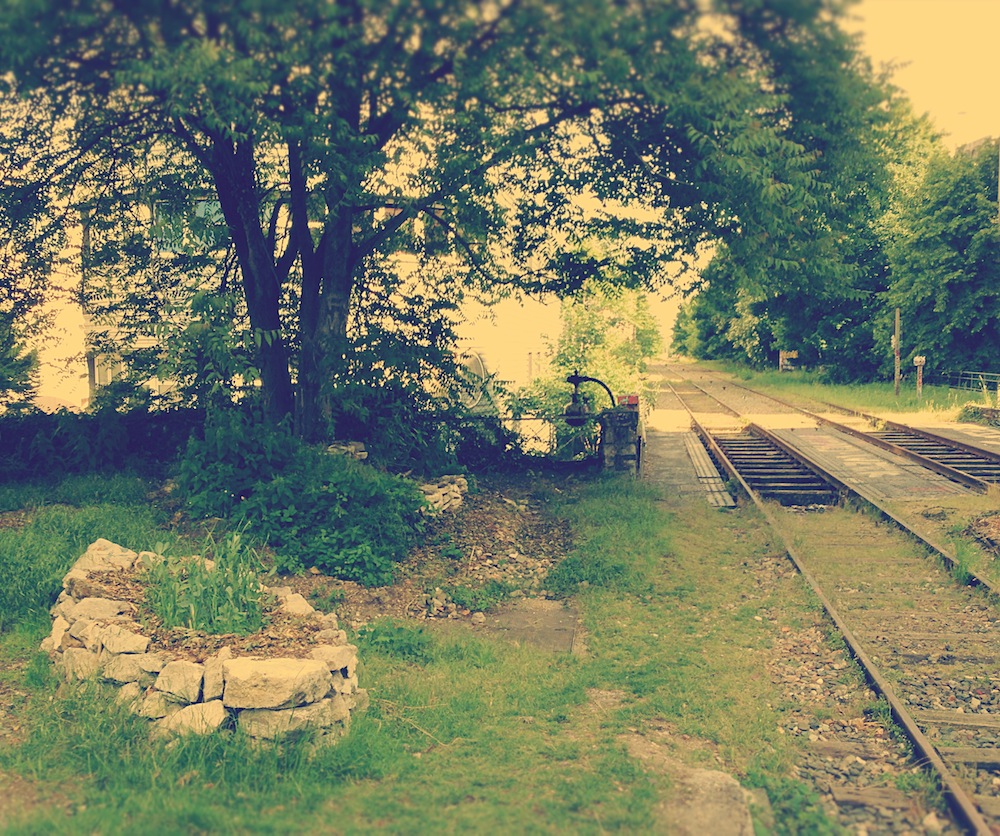 Officially off-limits to the public, the national rail service SNCF has left the tracks largely untouched, just as they were for all these years.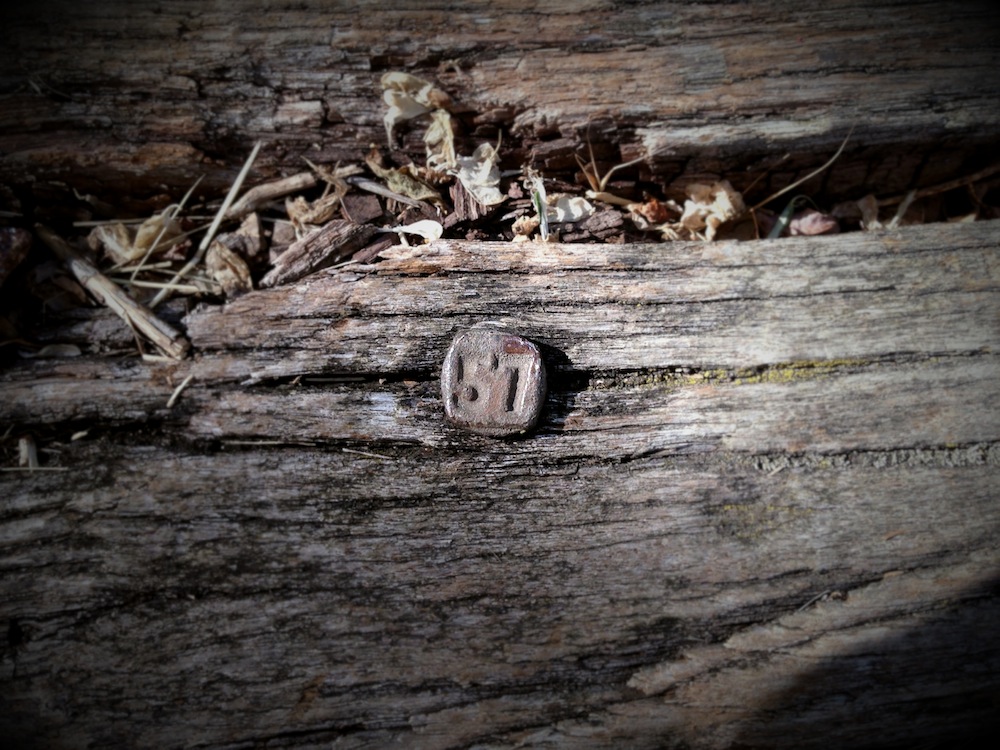 A good vantage point for peeking into Parisian backyards!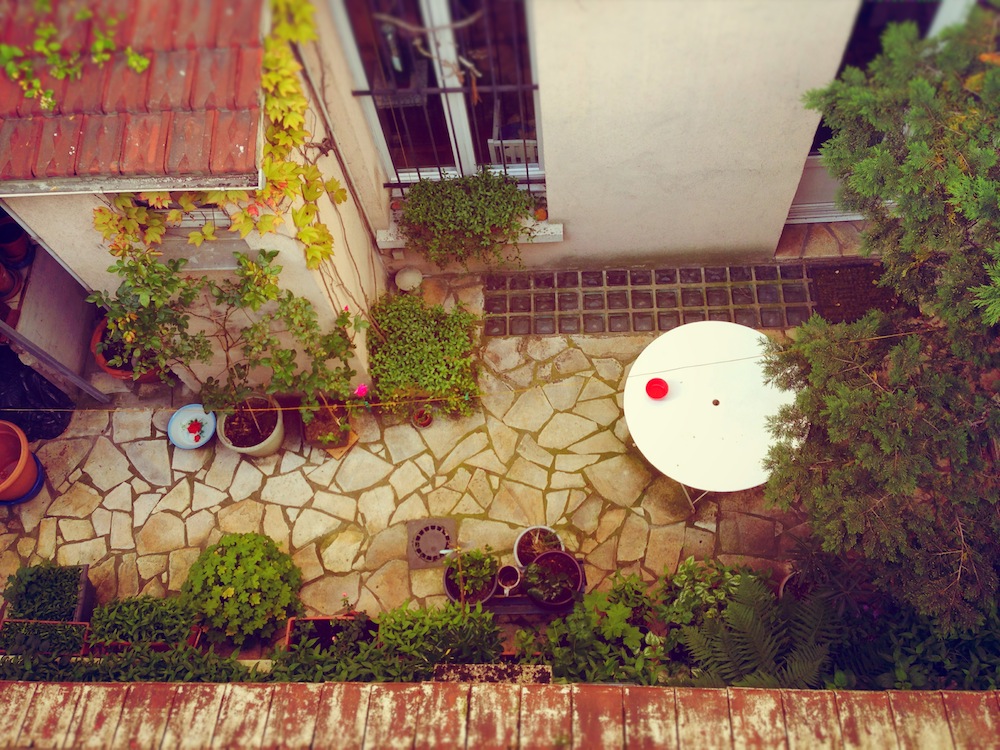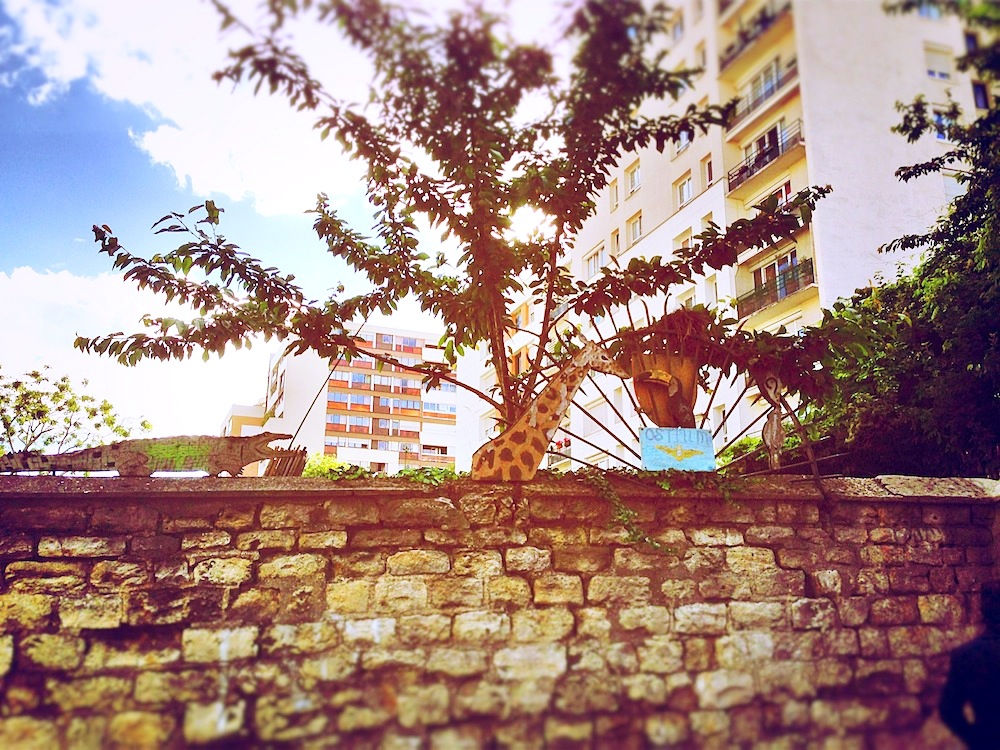 So if you're interested in taking a stroll along the Little Belt yourself, look for the  animals peeping over the wall on Rue Florian (the tiny street opposite Philippe Starck's Mama Shelter Hotel where you can have cocktails on the terrace overlooking the railroad). Behind a large grey gate, which I can't guarantee you'll always be lucky enough to find ajar, a few locals with a passion for gardening appear to have squatted some land on the side of the railroad. I had no invitation, but when I happened to walk by, there was a brocante going on in the neighbourhood that day. I assume they felt like welcoming anyone who cared to see what was behind the door.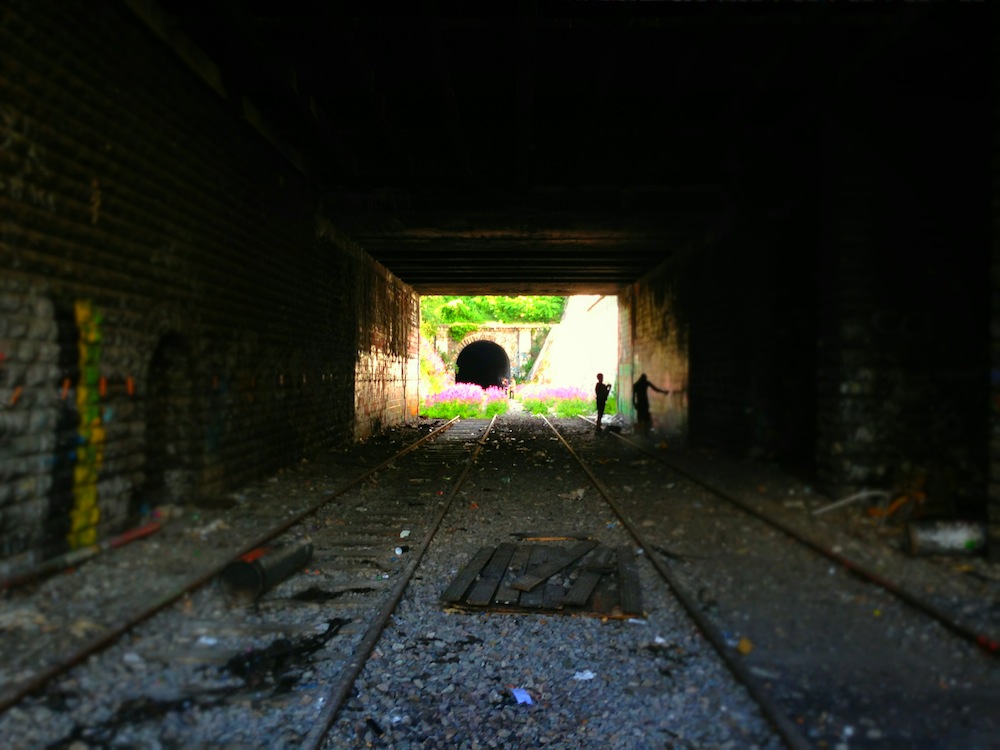 Maybe next time you can find that access point into the catacombs …