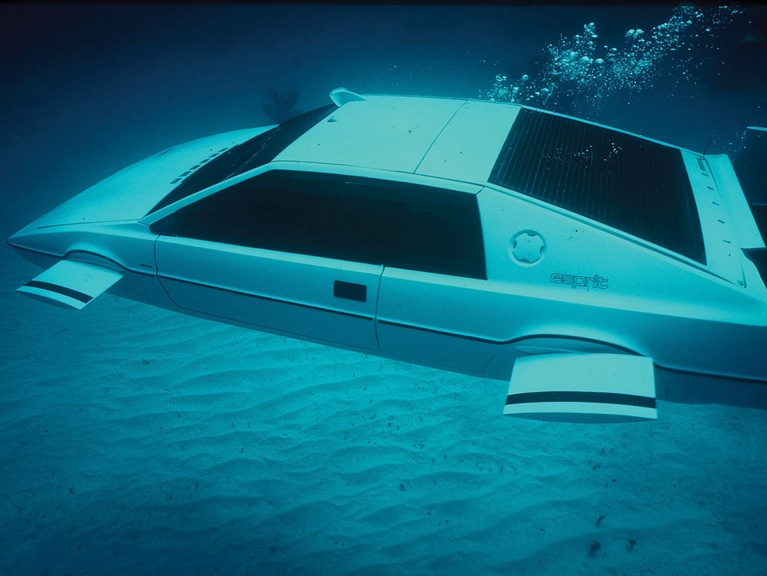 Like most Bond girls, once 007 had his way with her, this 1977 Lotus Esprit 'submarine' was cast aside, while James took his pick from an endless line up of other purring beauties. After filming in the Bahamas for her starring role in The Spy Who Loved Me, the submergible sports car was shipped to Long Island, holed away in a storage unit with a few years of pre-paid rent, and eventually forgotten.  A decade later in 1989, rent was overdue and the storage unit was put up for "blind" public auction. A local couple bought the mystery unit without knowing its contents for a modest winning bid. When they opened it up and removed the blankets, there she was, the most outrageous car in Bond  history. The couple showed the iconic 007 car briefly at an automotive museum before it went off the radar again– until now.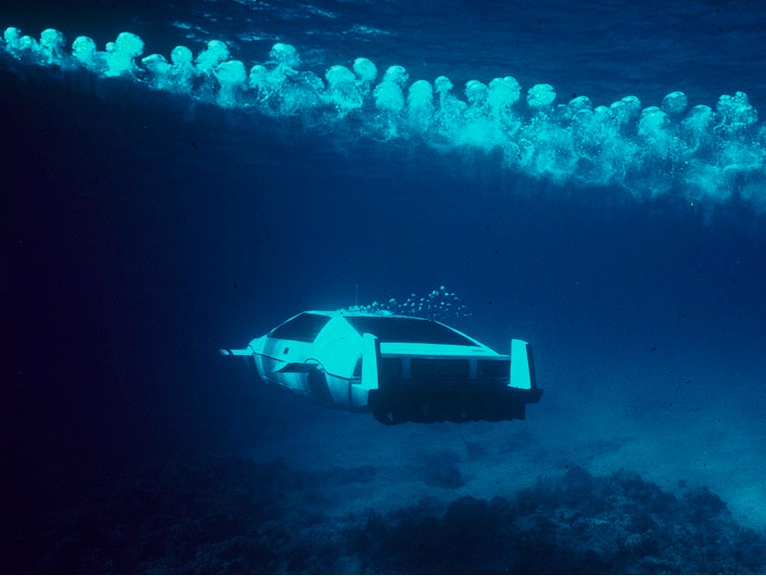 The Lotus submarine, nicknamed by the Bond film crew as "Wet Nellie" is fully functional underwater and is the actual car seen cruising underwater in the film, complete with folding wheels, fins and periscope. It was built for over $100,000 at the time from the shell of a standard Lotus Esprit. London-based RM auctions (in association with Sotheby's) will be handling the sale in September of this year, the same auction house that sold Bond's Aston Martin DB5, driven by Sean Connery in Goldfinger and Thunderball, for £2.9 million in 2010.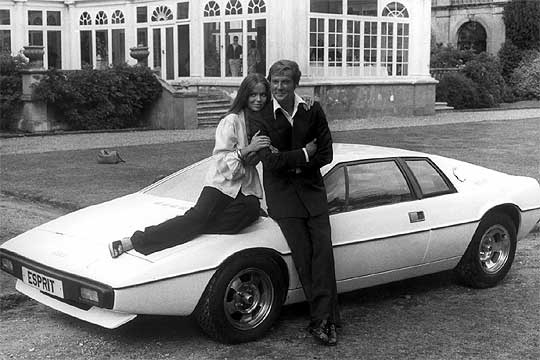 Above, Roger Moore and his Spy Who Loved Me co-star Barbara Bach, pose with a Lotus Esprit in the garden of Pinewood Studios, but it's unlikely Moore ever did any underwater driving himself. The stunt driver of the Lotus submarine was actually a retired US Navy seal, Don Griffin who operated the submergible with its motorised propellers and levered steering mechanisms.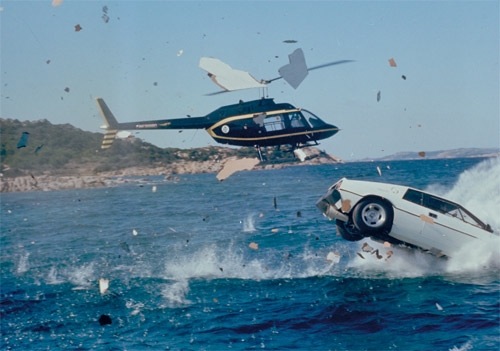 When the car dives into the water from the pier in the movie, it is the actual Lotus, manned with stunt dummies, accelerated with compressed-air rockets.  While most of the movement of the Lotus underwater was filmed with the real car, a 1:4 scale model was also used for certain shots. At around the 1 minute 17 sec mark of this movie clip, I'm guessing it's the smaller replica.
[youtube http://www.youtube.com/watch?v=yeBqf6bYZak]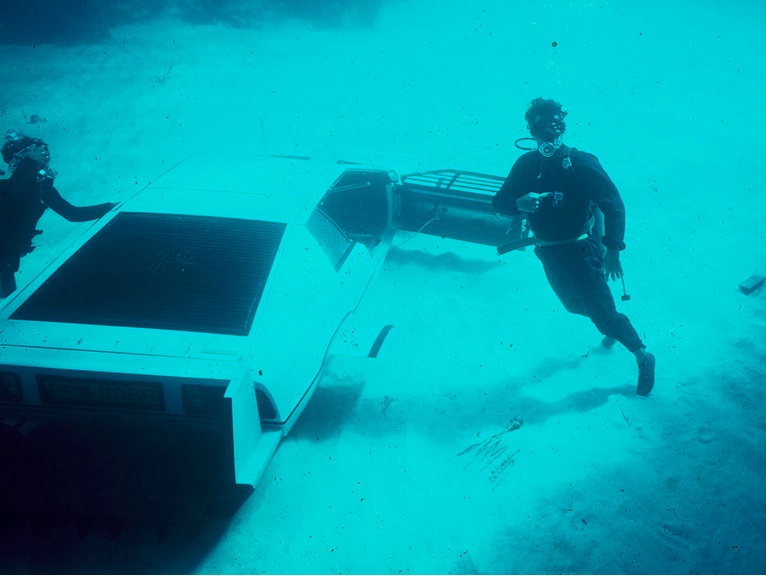 The crew tried several tactics to ensure their recordings did not show the escaping air bubbles from the car, but failed. Griffin wore normal diving equipment and air bubbles are clearly visible escaping from the Lotus in the film.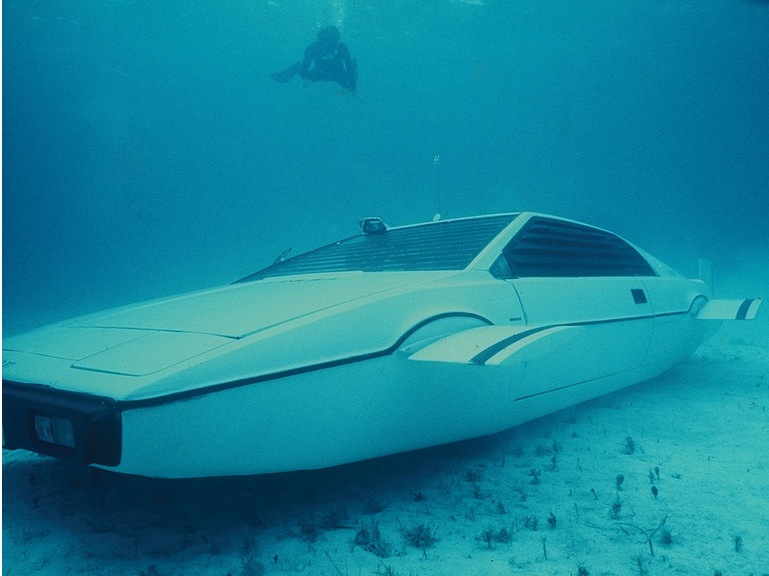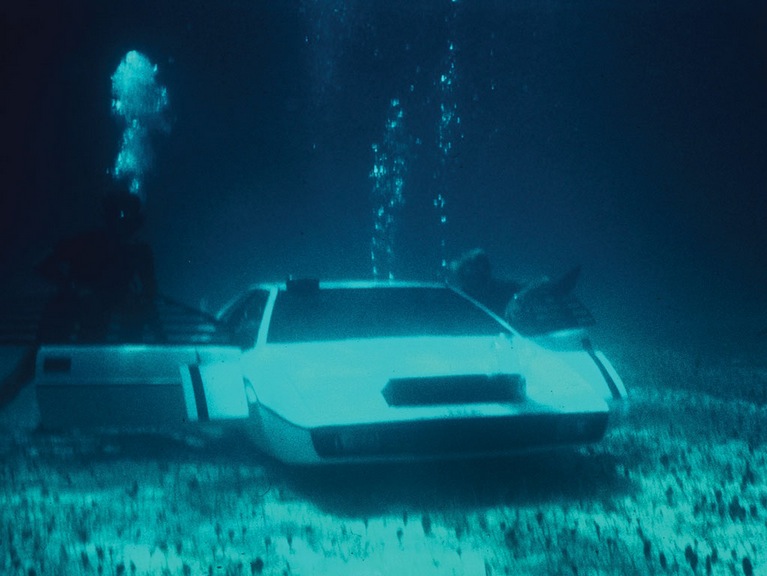 *P.S. Torpedoes and Bong girl not included.
:::
YOU MIGHT ALSO LIKE:
.