1. A Drowned Church: Before & After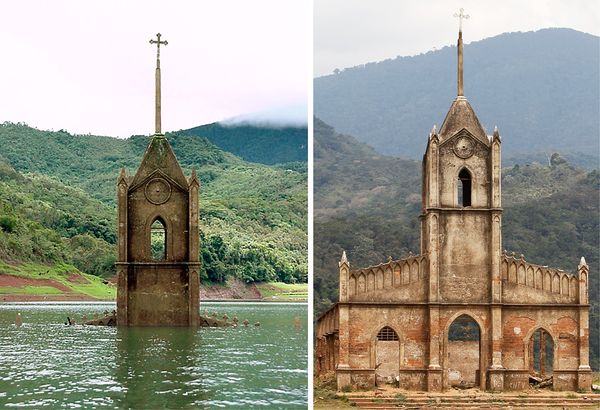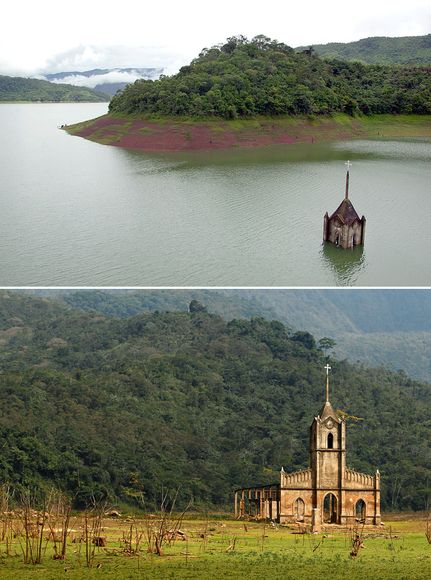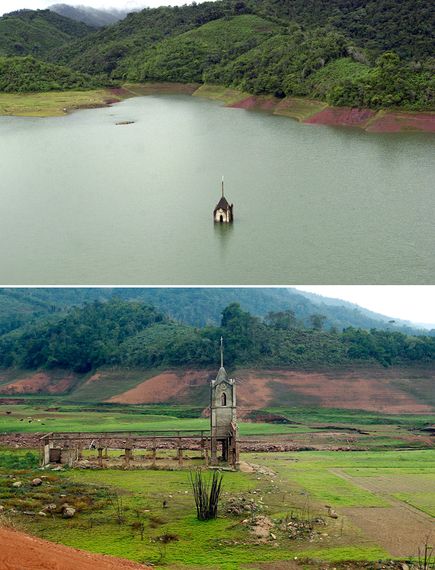 A severe drought in Venezuela exposed a Gothic church that had been underwater for more than two decades (pictured before the drought in 2008 and after the water receded in 2010). The 82 foot tall church in the town of Potosi was drowned when a hydroelectric dam was built in 1985 and purposefully flooded the town to establish the water reservoir for the power plant (which currently operates at only 7 percent of its capacity). Potose residents had to abandon their homes to be relocated. For many years, all the citizens had to remind them of their former town was the steeple of the church that peeped out from the water.
Found on National Geographic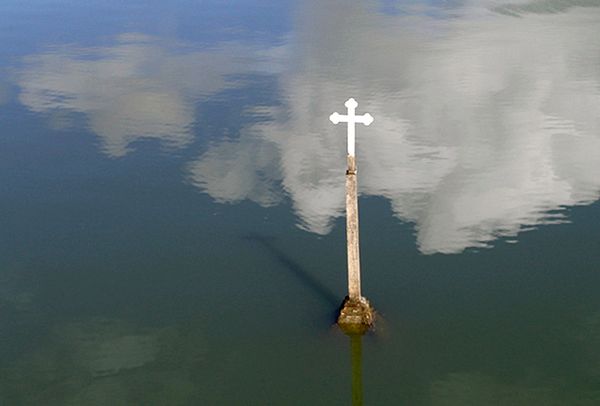 2. Artists revive the Disappearing Storefronts of a Rundown Council Estate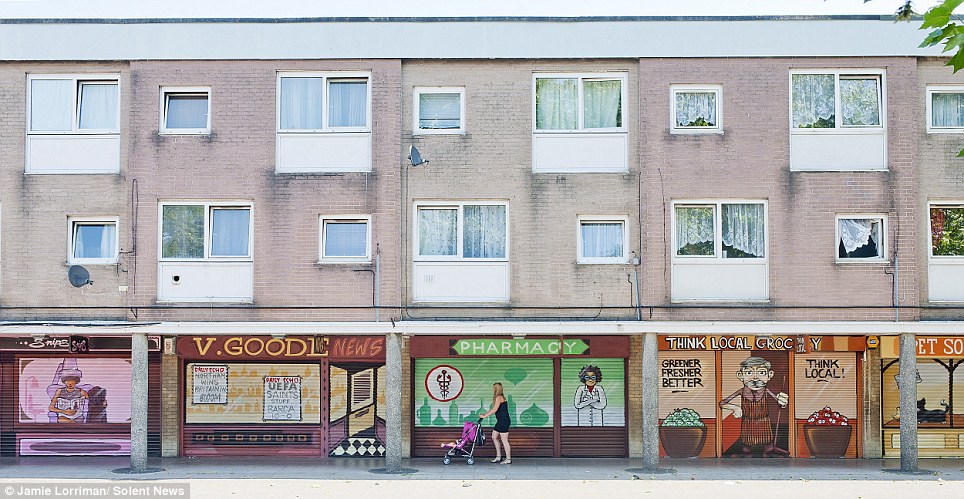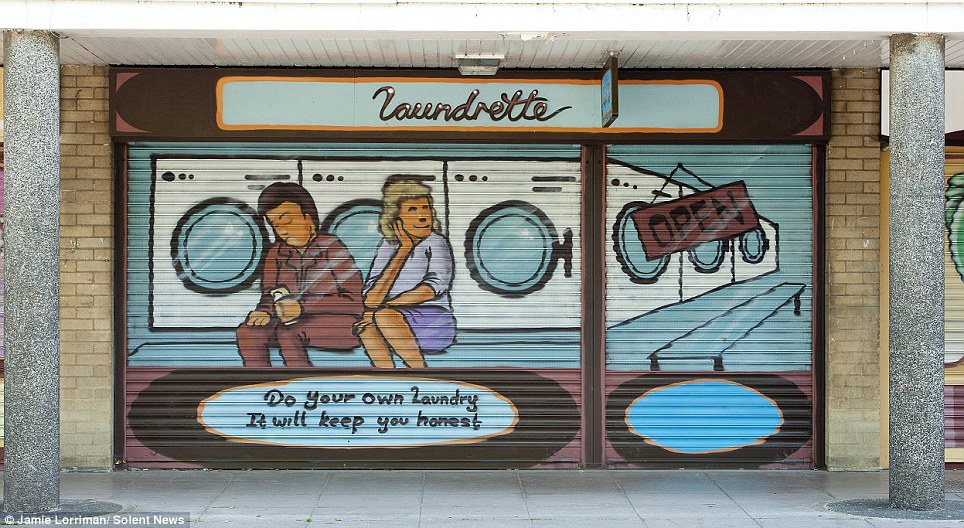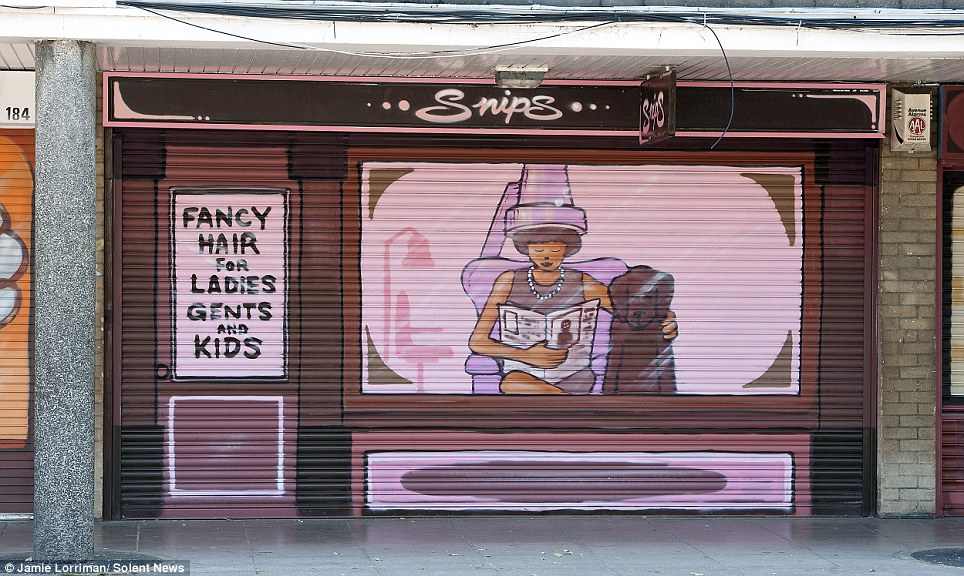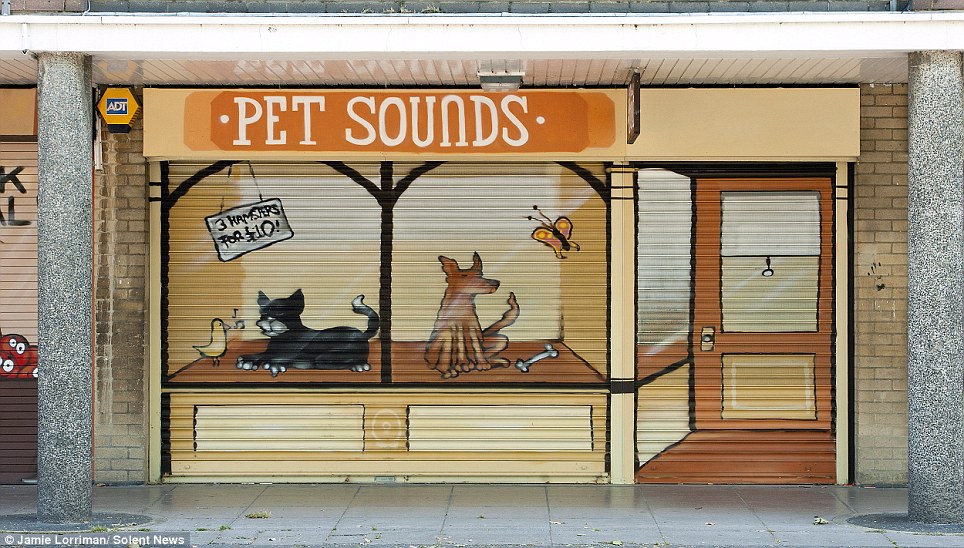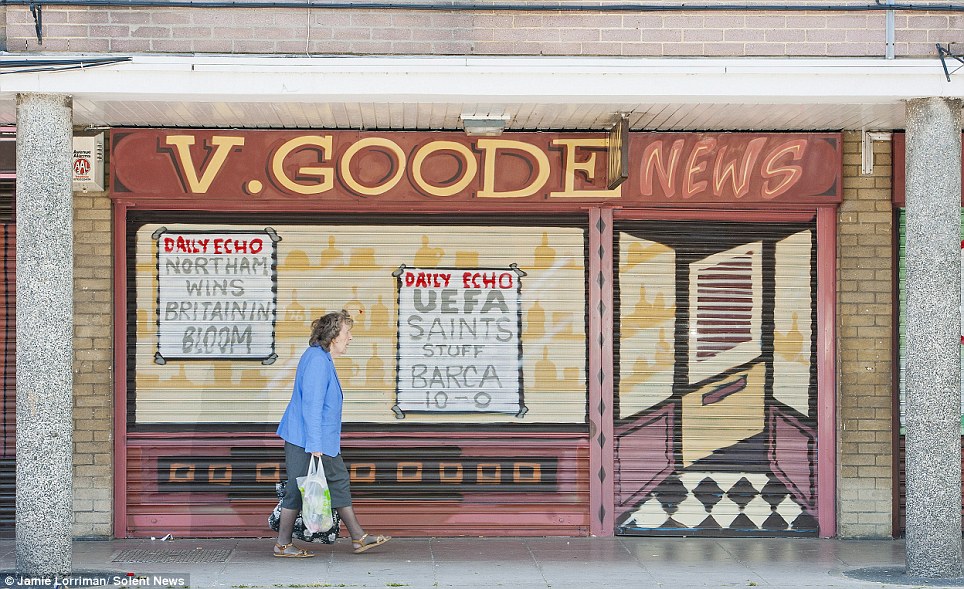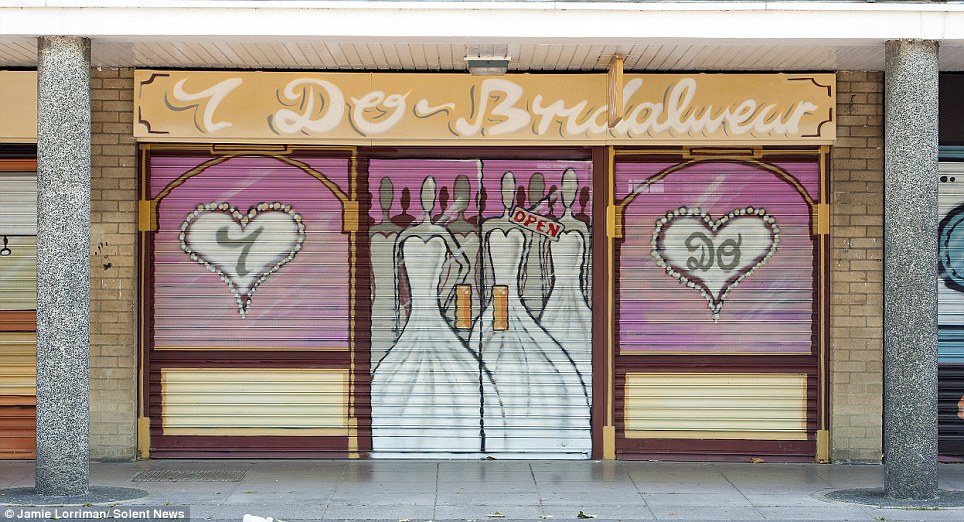 An estate called Northam Precint in Southampton, England began to see their once-thriving parade of shops which opened in the early 1960s close down one after another in recent years. But thanks to a colourful new makeover, the 13 old empty shops have been transformed into something a little more cheery. An art collective has spray painted the storefronts to look like busy boutiques to revive the rundown estate.
"For me, the units really need to be let out at low rent to get the community back into them." says Chris Chalkley, who ran the community regeneration project. "Painting the units should be a precursor to action."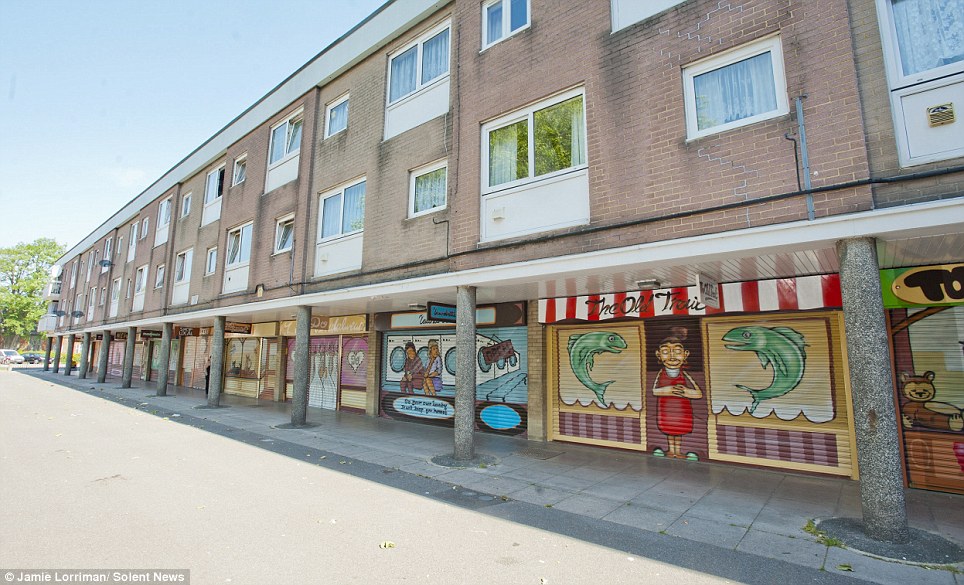 via The DailyMail
3. A 1920s Lesbian Nightclub in Harlem
At a time when pursuing same-sex relations would have landed you in jail, "the blues world was the perfect realm for people who were thought of as 'sexual deviants' to inhabit, as it thrived far outside the scope of the dominant white American culture in the early 20th century, writes Collector's Weekly in their recent piece, Singing the Lesbian Blues in 1920s Harlem. "In Jazz Age speakeasies, dive bars, and private parties, blues singers had the freedom to explore alternative sexuality, and on a rare occasion, they even expressed it in song."
Above is a map of Harlem nightclubs (click to enlarge). Underneath Seventh Avenue is Gladys' Clam House, boasting that she wears "a tuxedo and highhat."
"Harlem's 133rd Street was called 'Jungle Alley,' because there were so many nightclubs on it […] "The Clam House was famous because it had Bentley, reveling in her image as a 'bulldagger.' Because of her, it became a place where black lesbians and gay men would go to hang out. White sightseers from downtown would check out her show as well."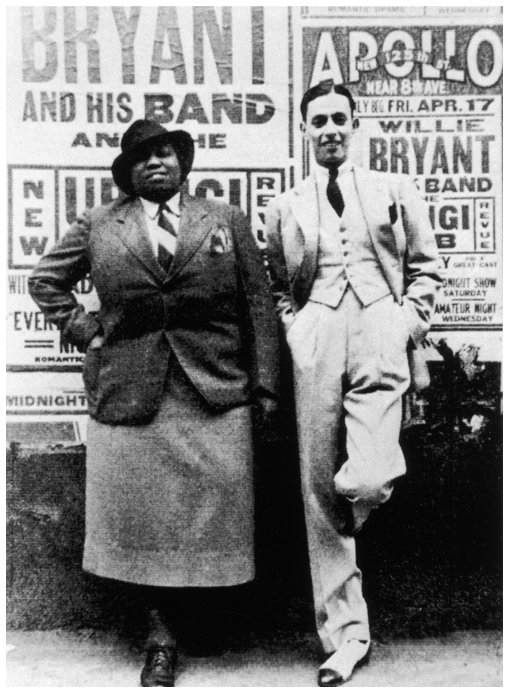 With short cropped hair and a tuxedo, the lesser-known Gladys Bentley (pictured above left) commandeered the crowd at Harlem's Clam House in the 1920s, singing cabaret […] flirting shamelessly with the women in the audience.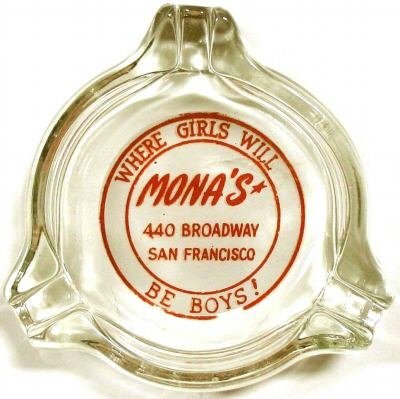 Mona's, was the first openly lesbian club which began in a basement in San Francisco's North Beach district in 1936. Bentley was a regular performer there.
Read the full article on Collector's Weekly
4. Swimming in … beer.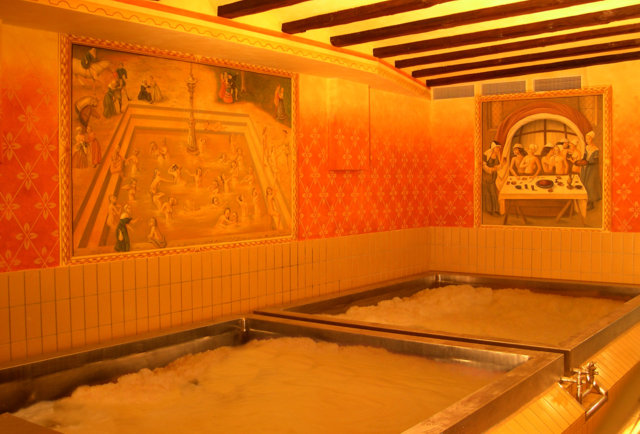 The centuries-old Austrian brewery Starkenberger built the world's first-ever beer swimming pools in their brew-castle. There are seven total pools in a Turkish-bath-like room, each of which are heated and contain 12,000L of water enriched with 300L Biergeläger (remote yeast). Cleopatra is said to have bathed in beer for the healing, restorative effect. Website.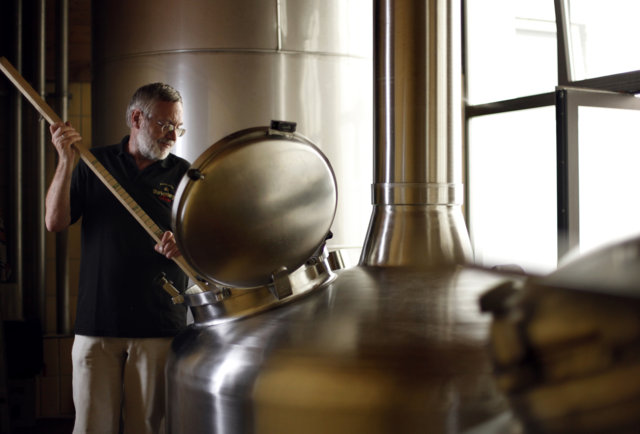 Found on the Thrillist
5. The Remains of a 1930s Bus Station sitting under a Times Square Hotel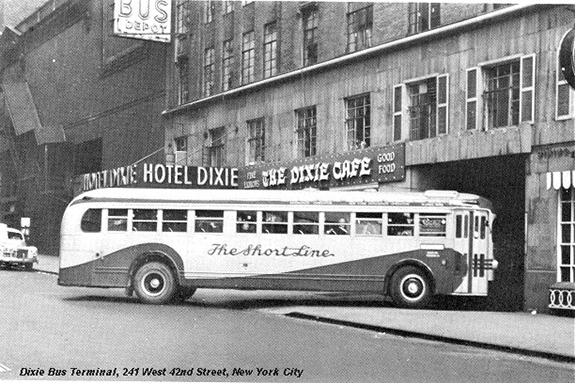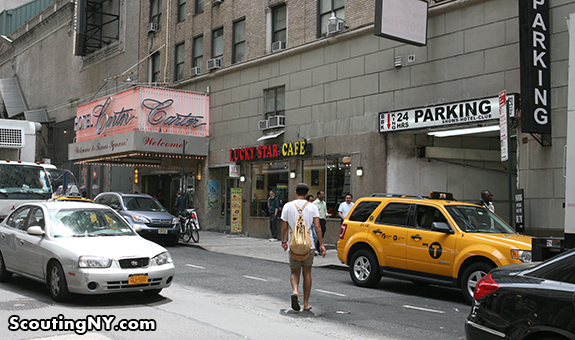 The Hotel Carter used to be known as the Hotel Dixie, which opened in 1930 and doubled as the largest enclosed bus station in New York, called the Central Union Bus Terminal. Buses would enter through the hotel's side entrance where they would then rotate on a 35-foot turntable before going into their berth. Today it's just a parking lot, but ScoutingNY went to check out what was left of the Central Union Bus Terminal.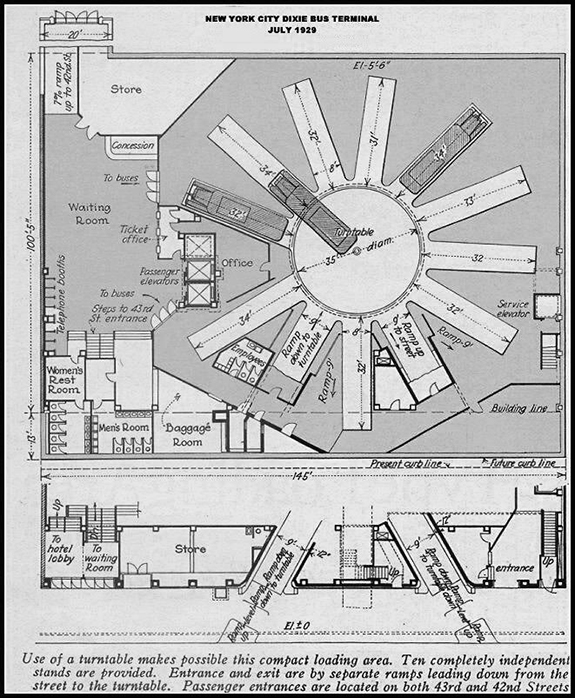 Amazingly the turntable is still there, although most likely not functional.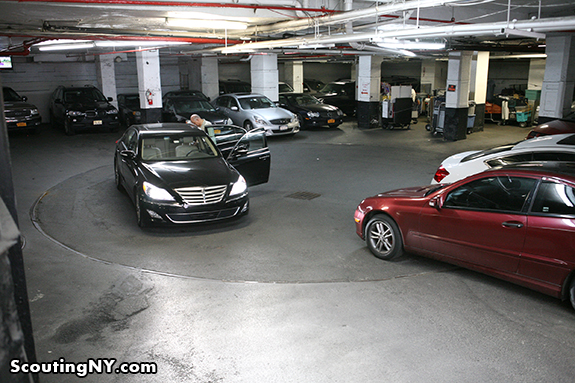 The marble black & white floors and detailed columns of the passenger waiting room are also still there. By looking at the floorplan map, Scouting NY predicts the newstands and ticket offices would have been where the white tiling still lays.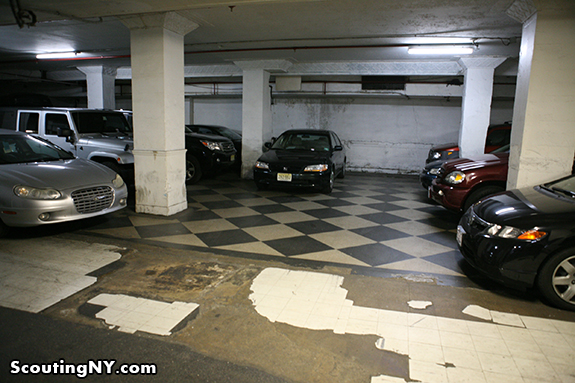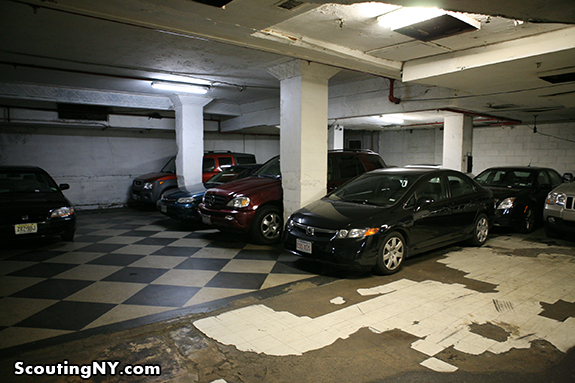 What the waiting room would have looked like: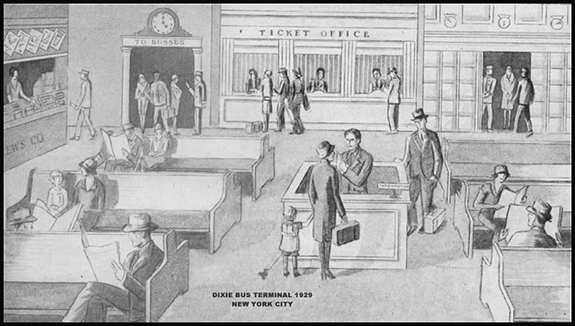 Found on ScoutingNY
6. An old KFC now serving as a Marijuana Dispensary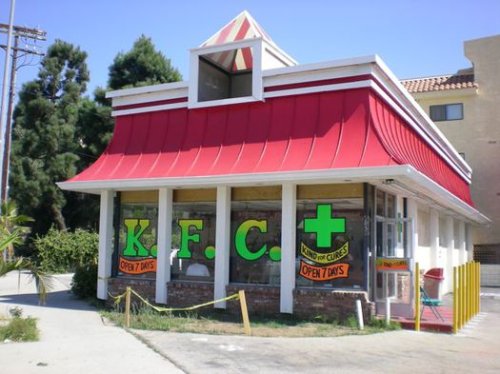 Kind For Cures is a medical marijuana dispensary in Southern California, which isn't exactly news in a state swimming with such establishments. But there is one thing that sets the business apart from its crop of competitors: They opened shop in a vacated Kentucky Fried Chicken storefront and kept the franchise's iconic design intact. 
They couldn't use the logo but they did keep the KFC acronym!
Found here
7. A Woman's NASA Rejection Letter, 1962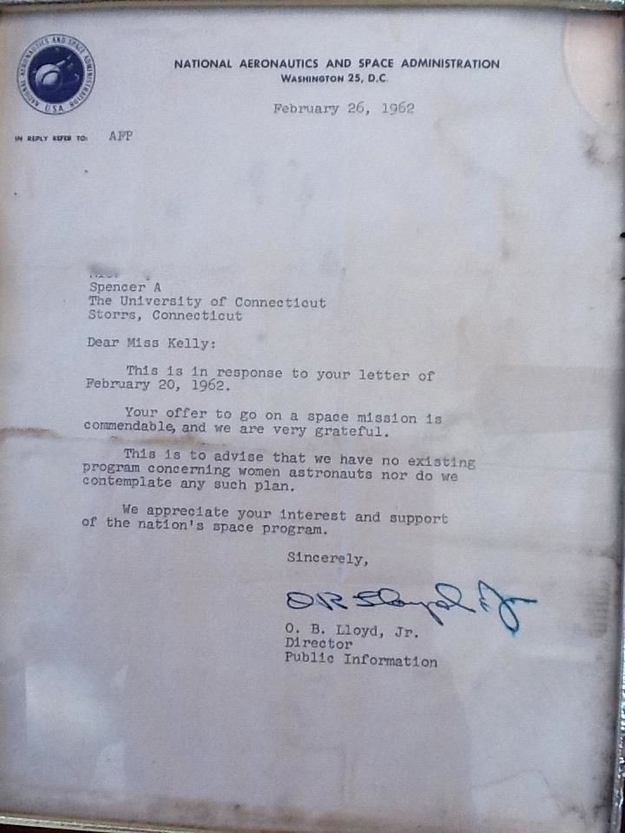 Hilary Clinton also wrote a letter that year asking about how to become an astonaut and received a similar response.
Sixteen months after this letter was written, Valentina Tereshkova became the first woman in space, piloting the Vostok 6 around the earth 48 times. She spent almost three days in space, logging more flight time than the combined times of all American astronauts up to the date.
8. Dream desk/ DIY inspiration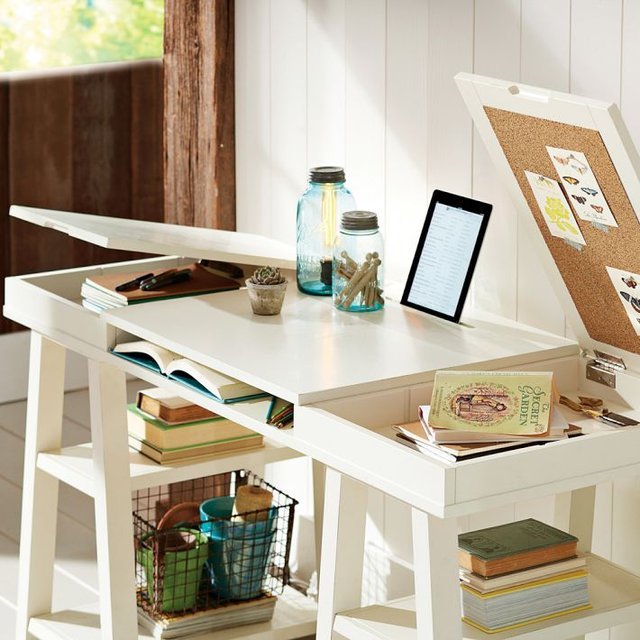 Customisable Trestle desk available on The Fancy
9. A Sequel to American Psycho?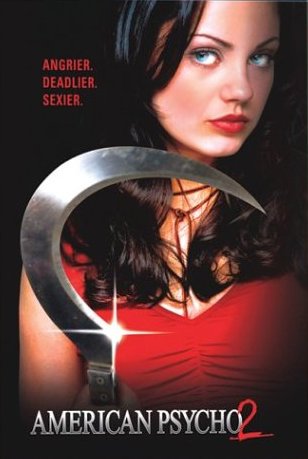 Directed by Morgan J. Freeman and starring Mila Kunis and William Shatner, did anyone else knew this existed?! Mila Kunis plays the serial killer who as a child, witnessed her babysitter get killed by Patrick Bateman. Watch the trailer here. 
10. The World's Most Awesome Swing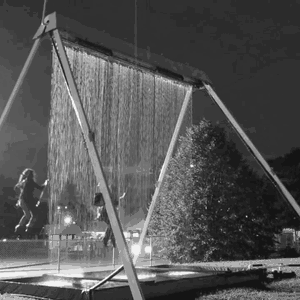 Watch the full video here and more info about the design here.
11. Melting China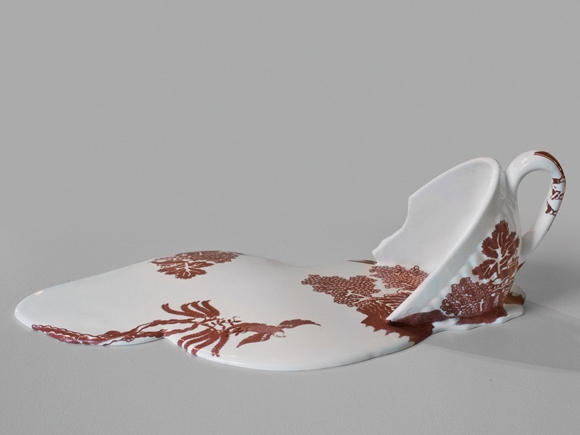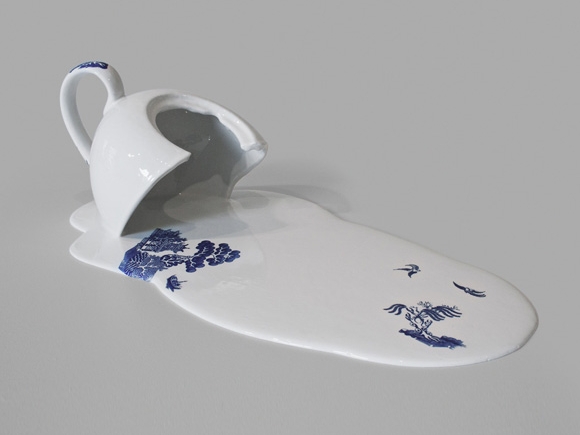 By Livia Marin 
12. Miami Fashion, 1955
 
Love her outfit! Photographed by Nina Leen for LIFE
13. Motorised bath tub, 1960 (The Bathmobile)
Found on British Pathé