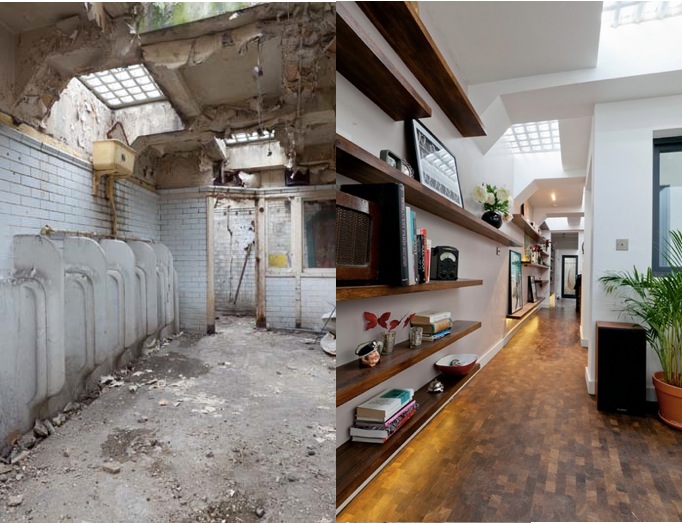 It takes a special sort of mind to walk into abandoned public toilets (the men's room, not even the ladies) and think, yep, this is my future home.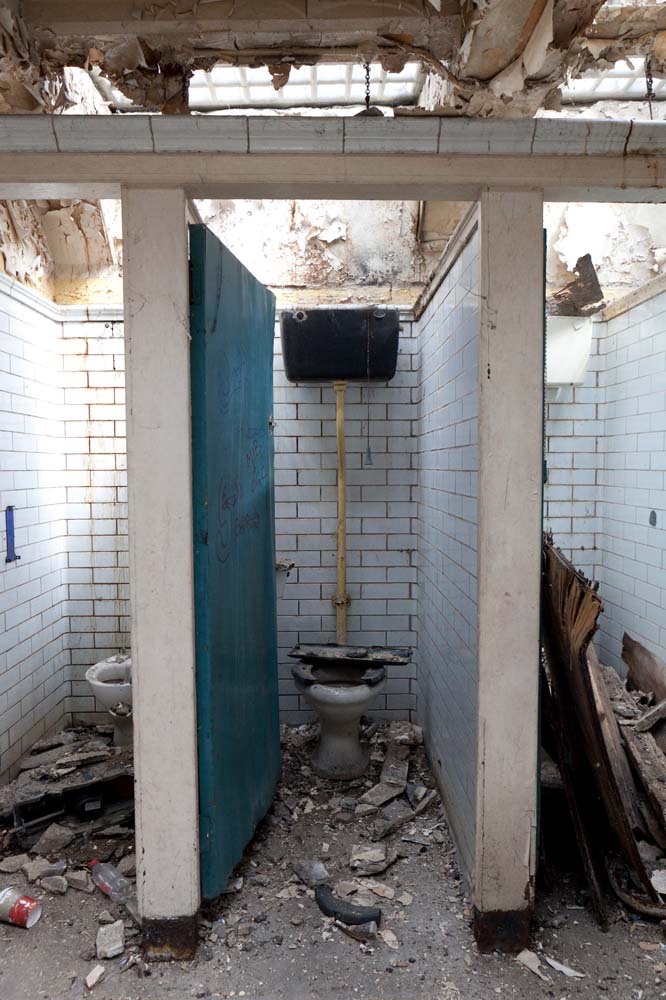 But for young London-based architect Laura Jane Clark, the filthy and crumbling Crystal Palace Parade underground loos somehow spoke to her. Built in 1929 and last used in the 1980s, Laura first spotted the boarded up stairwell to the lavatory in 2005, having just graduated from university and moved to London.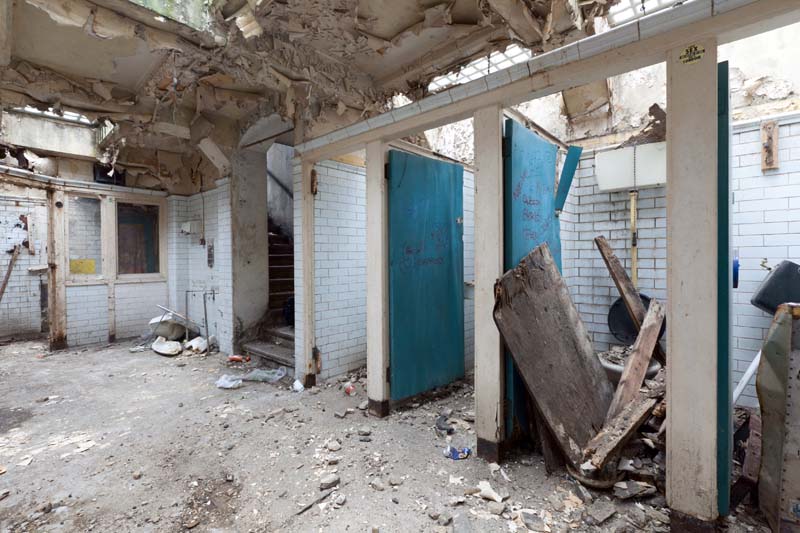 The 600ft square foot subterranean space was unluckily located right on the borders between three London councils, which meant Laura would have to spend the next few years tangled in proceedings trying to find out who the forgotten loos belonged to. Finally in 2011, for £20,000, the loos were hers. Then came the really hard part.
Knee-deep in rubbish, Laura had a hard time keeping the workmen she hired for the unpleasant job of clearing out the space. You can see just how horrid the place would have been during the initial clean-up stages here, on the blog Laura created to follow the renovation project.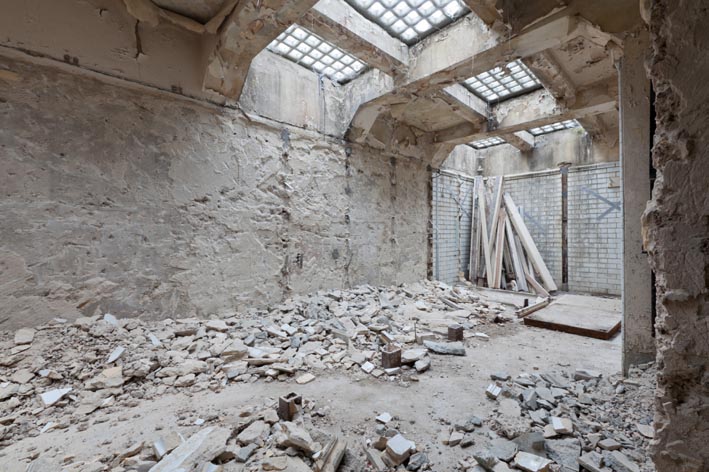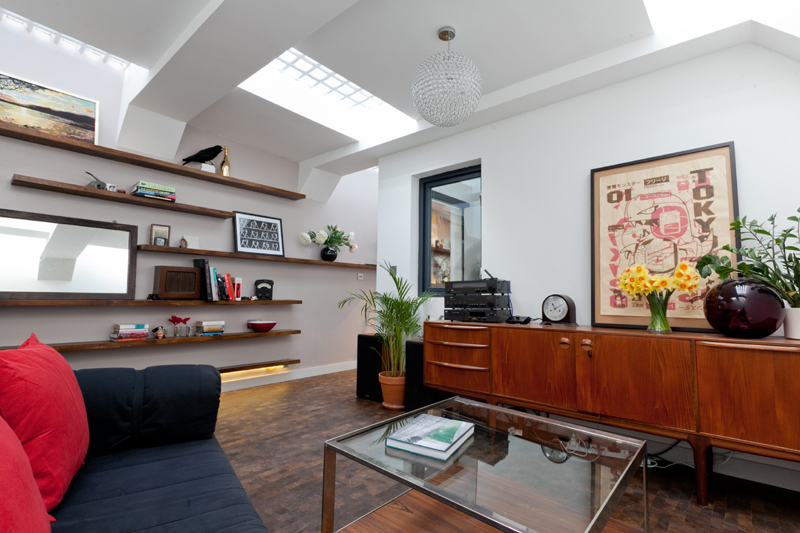 £65,000 later and having done a large chunk of the labouring work herself, Laura had her well-deserved dream pad, urinals not included– although she did keep some bathroom tiles for the cooking area, an old mirror in the living room (seen above) and a public health warning sign for VD found in the lavatories that is now displayed on Laura's kitchen shelves.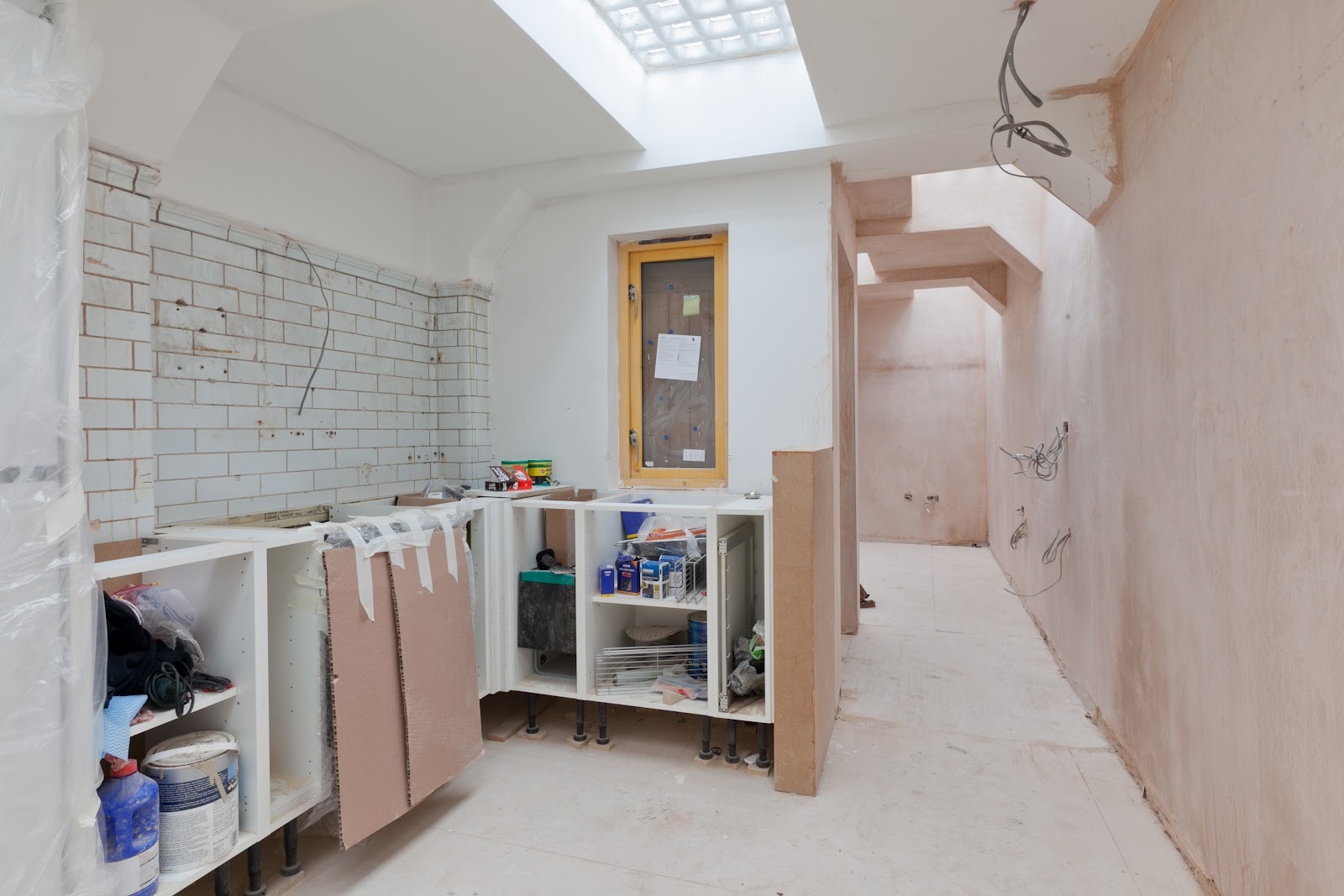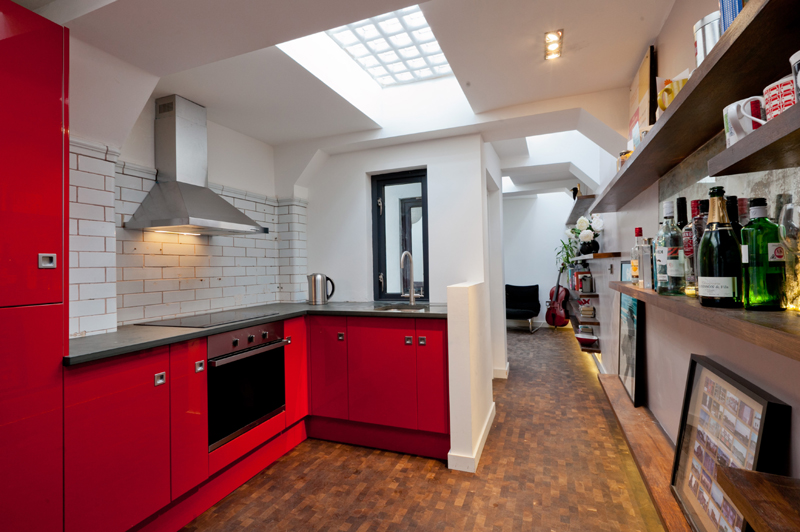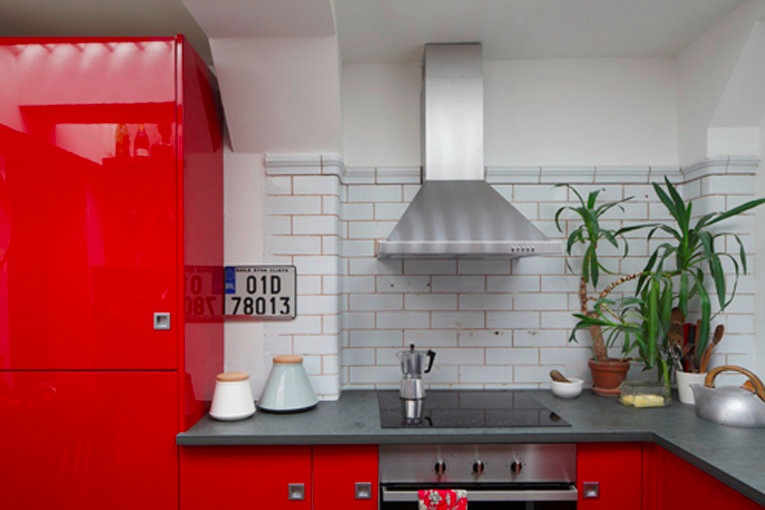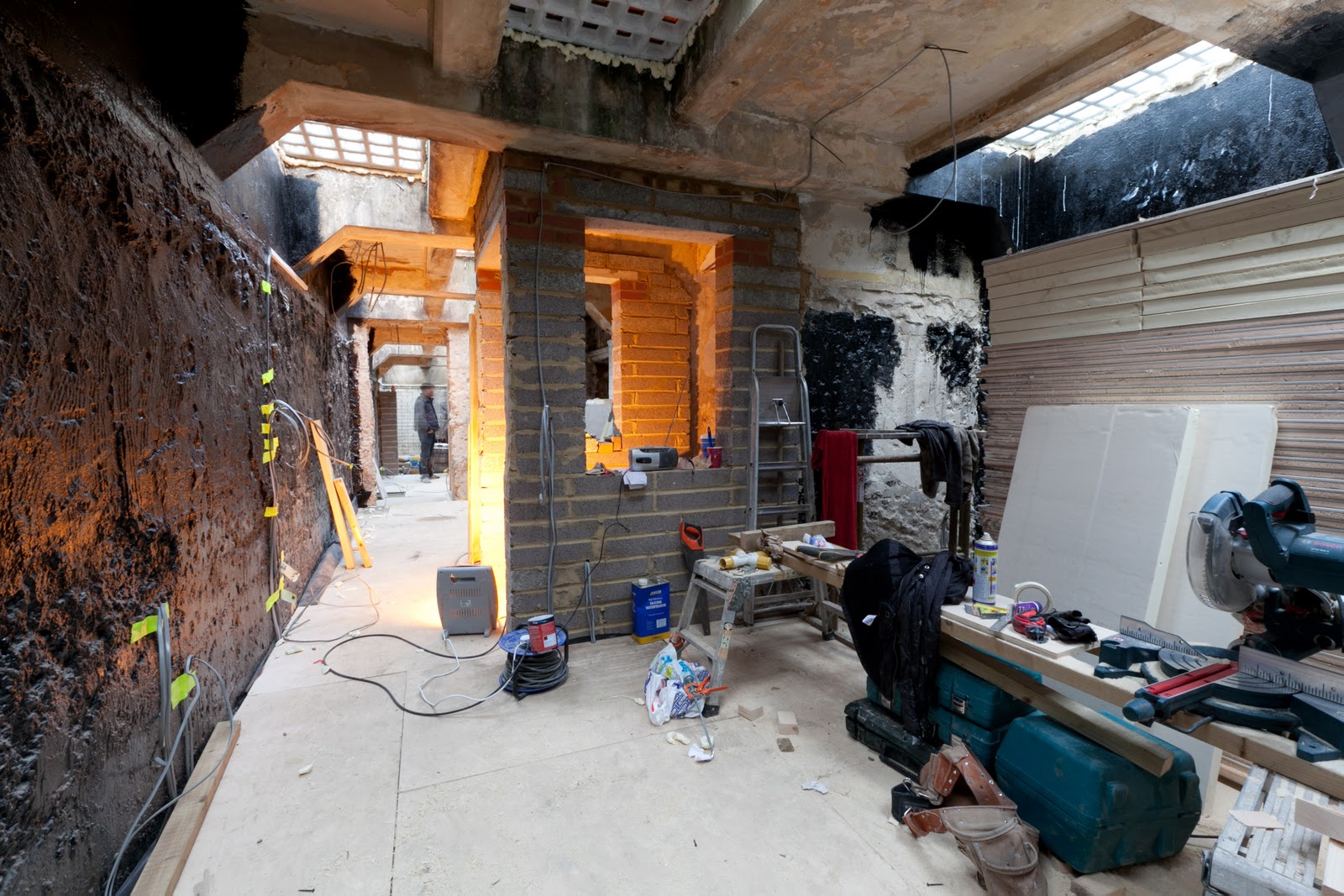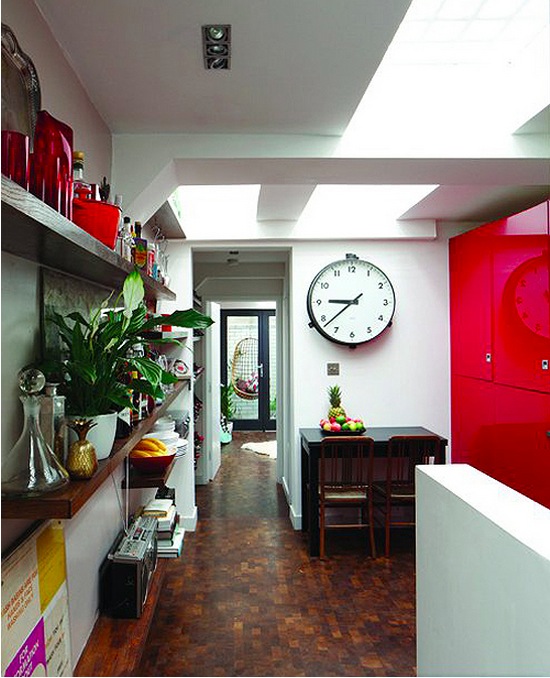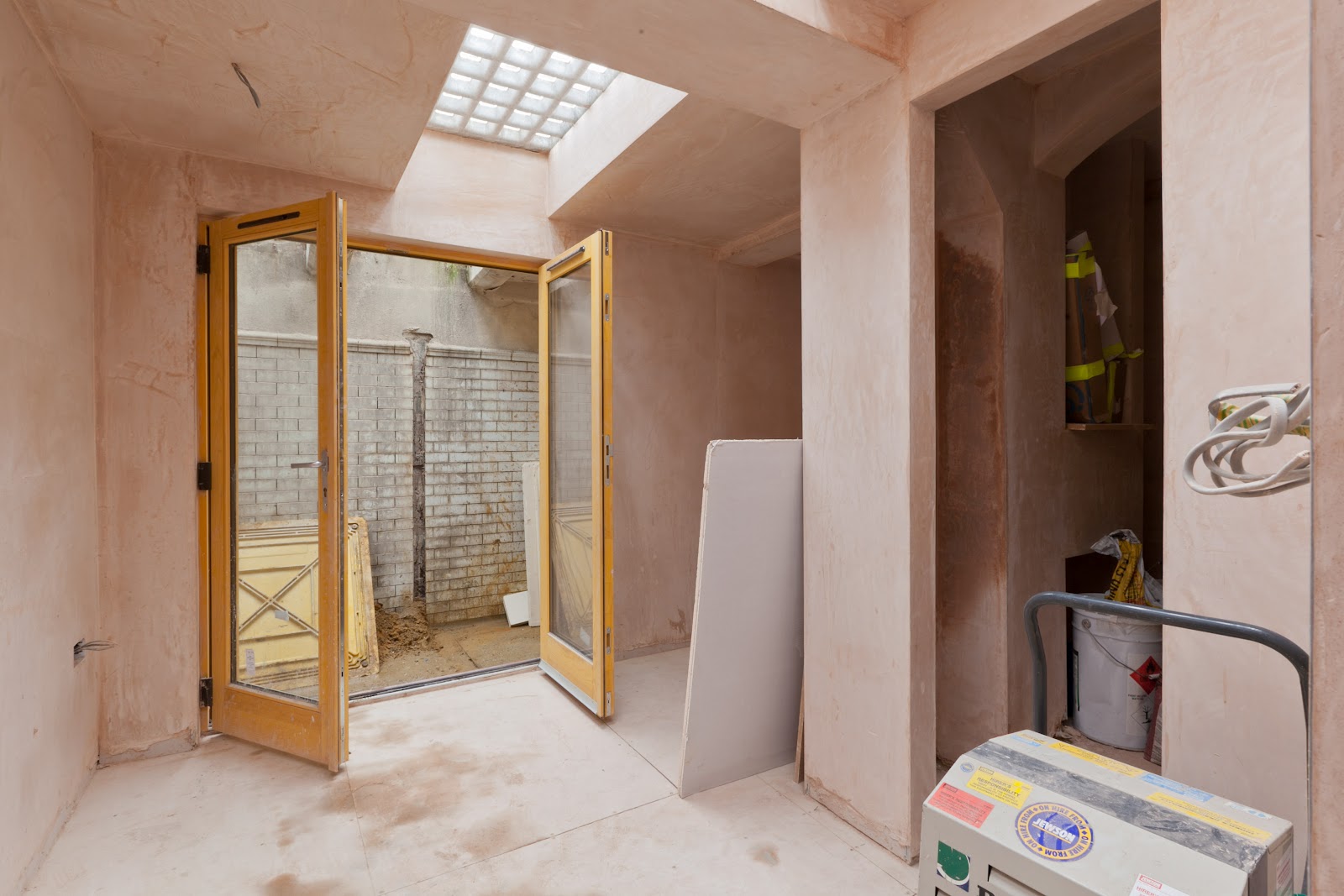 Laura, who has since founded her own architectural practice specialising in conversions, domestic projects and new builds, initially had to convince planners that the space was habitable with sufficient levels of light. As you can see, despite having no views, the one-bedroom flat is bathed in light from above and even has it's own added courtyard space.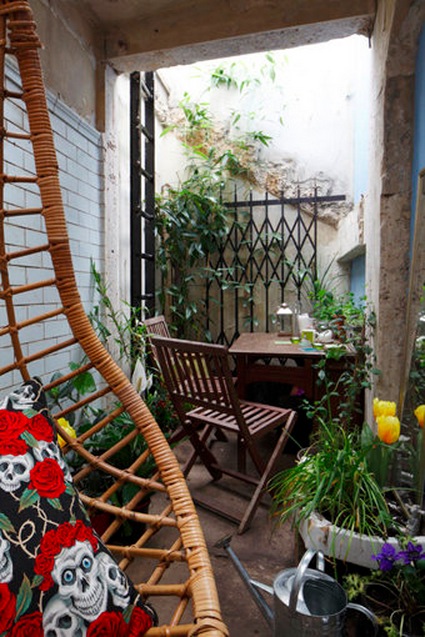 The street entrance before & after…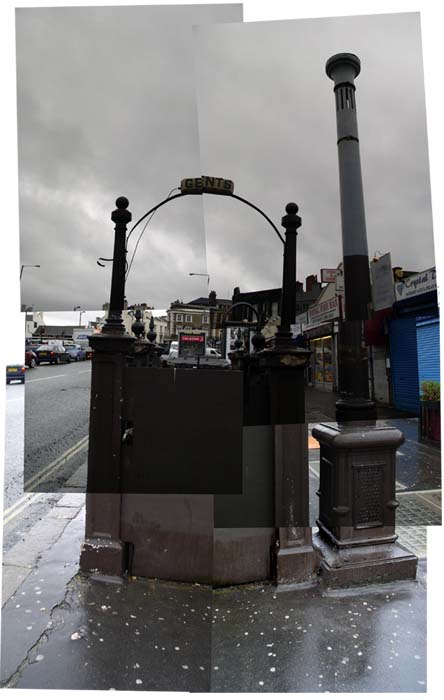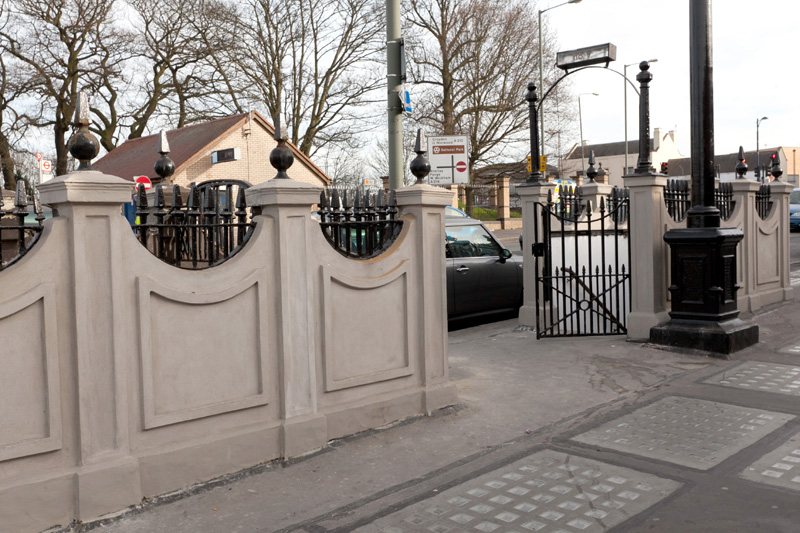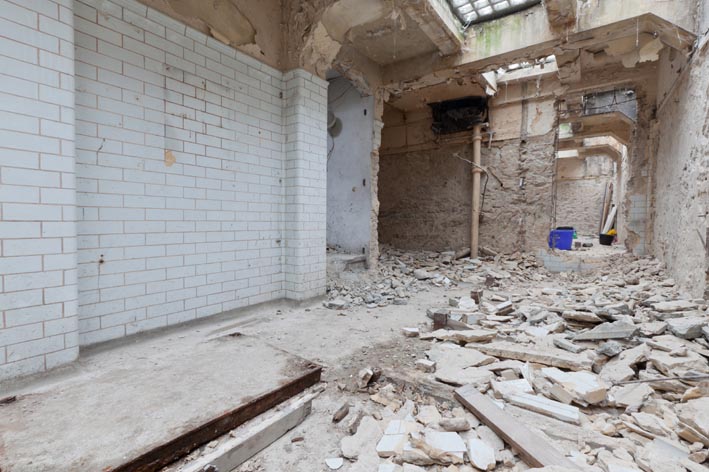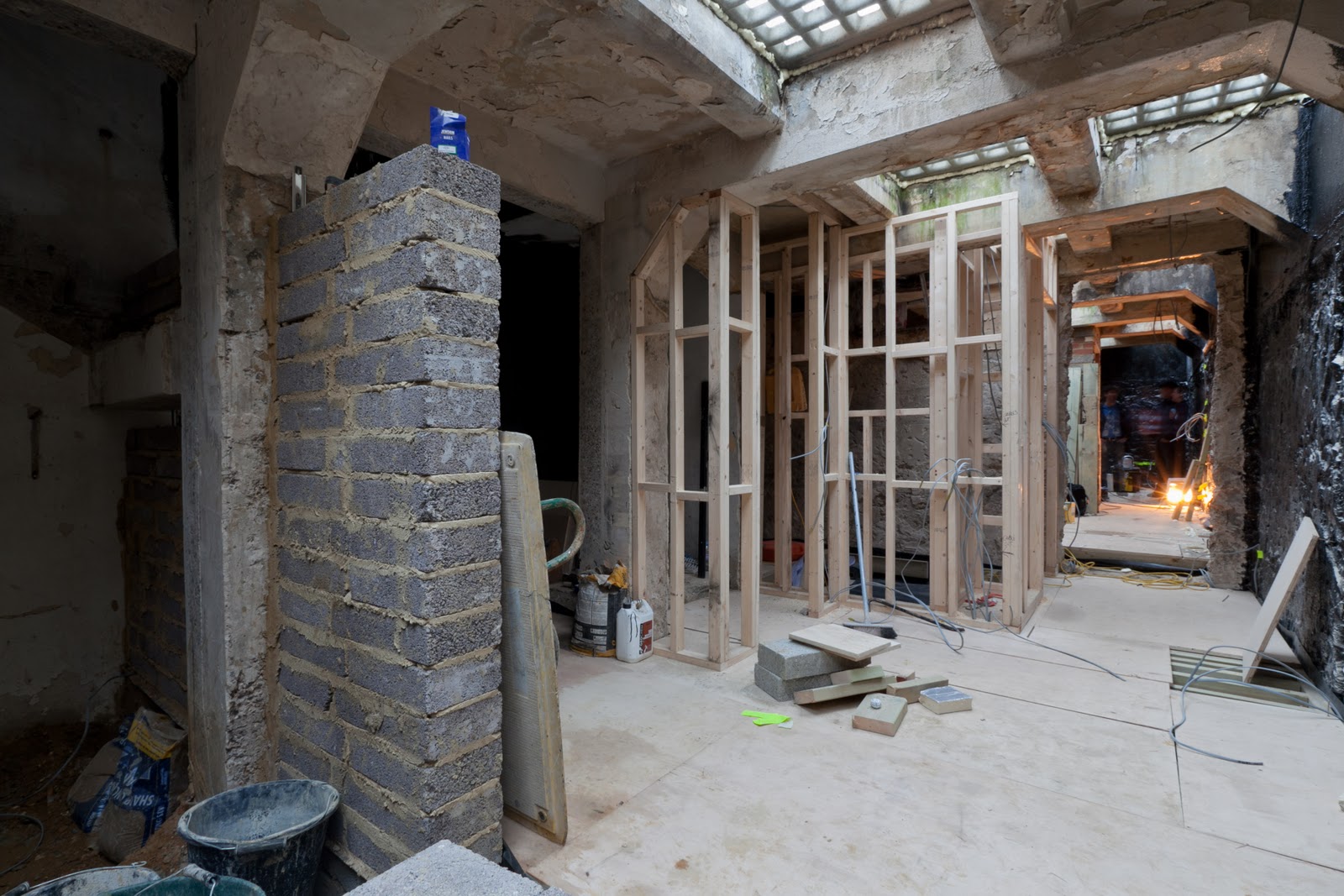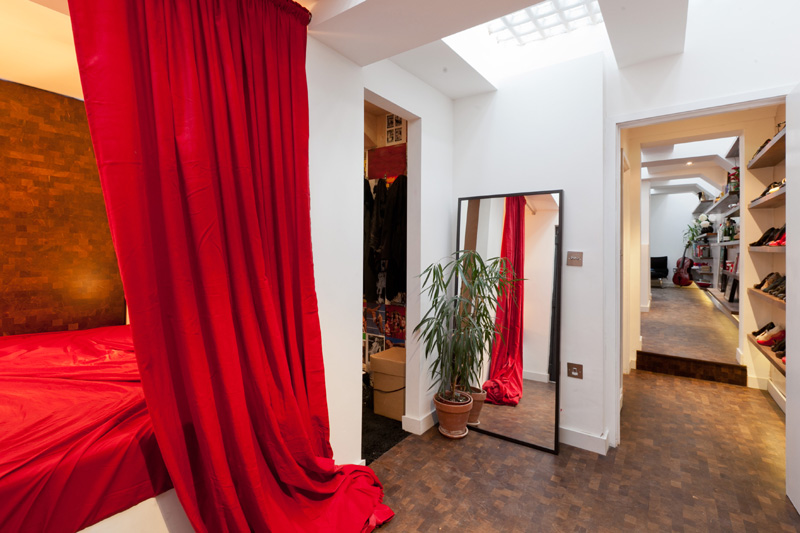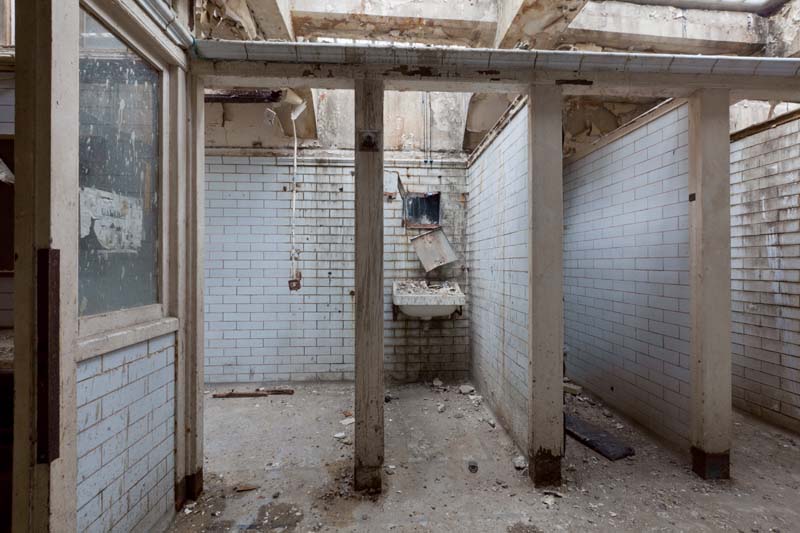 And last but certainly not least, Laura gave this  bathroom a bit of an upgrade…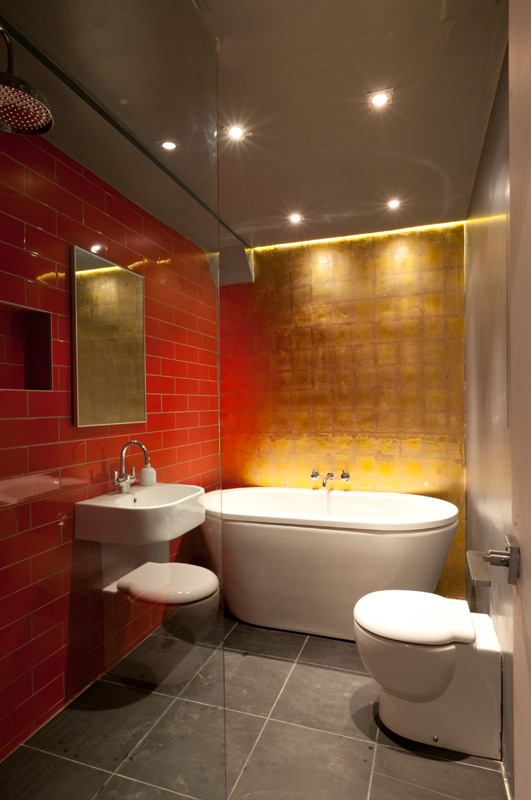 Images from Laura Jane Clark and Lampard Architects 
via Curbed