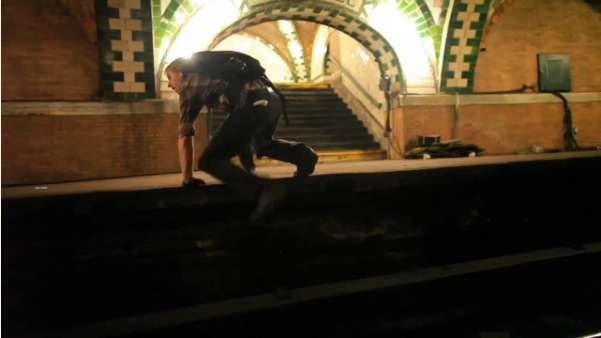 Feel as if you're tagging along right behind urban historian and photographer, Steve Duncan on his nocturnal exploration of the underbelly of New York. It's exciting and tense as Steve guides us through the unknown while desperately trying to avoid getting caught:
"It's very worrisome to get caught doing something like this because a lot of time the criminal charges are way out of proportion to what we're actually doing," explains Steve. "Criminal trespassing, reckless endangerment, God knows what else … it's kind of sad that there's so much suspicion around just appreciating the city."
Steve has tons of interesting historical tit bits about New York- and also he reminds me of one of my favourite actors, Owen Wilson! Enjoy!
[vimeo http://vimeo.com/18280328]
Vimeo link
:::
YOU MIGHT ALSO LIKE: