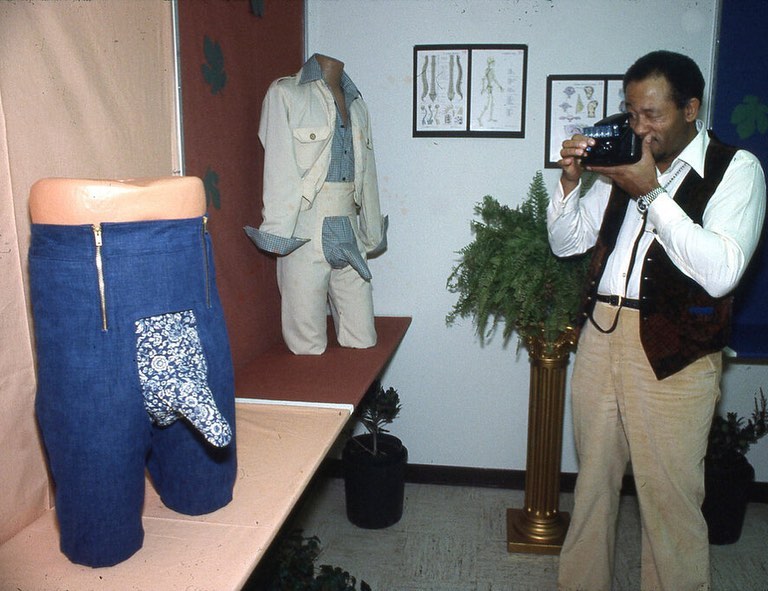 Introducing Eldridge Clever, Presidential candidate, writer, political activist, a prominent early leader of the Black Panthers, oh and inventor of the penis pants. The fashion statement the world never asked for, solved all sorts of problems according to their late inventor, Eldridge Cleaver, such as 'fig-leaf mentality'…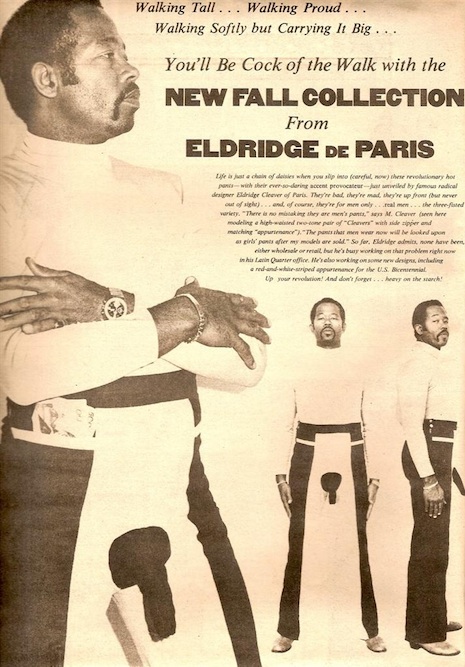 "Clothing is an extension of the fig leaf – it put our sex inside our bodies," Cleaver told Newsweek in 1975. "My pants put sex back where it should be." The Black Panthers frontman and radical intellectual came up with the idea while living in Paris in exile after fleeing charges from a confrontation with the police in 1968. He took out an ad in the classifieds of the International Herald Tribune seeking investors and manufacturers for his collection that outlined the wearer's genitals in a 'sock-like codpiece'. "Millions in profits envisioned," the advertisement read¹.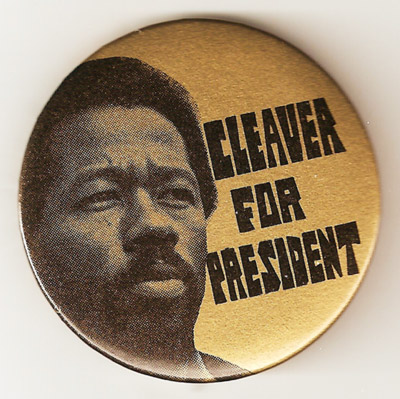 A controversial media figure and former Presidential candidate in 1968 for the Peace and Freedom Party, Eldridge took every opportunity to model the pants himself for the press, but few publications would print photographs of the provocative design.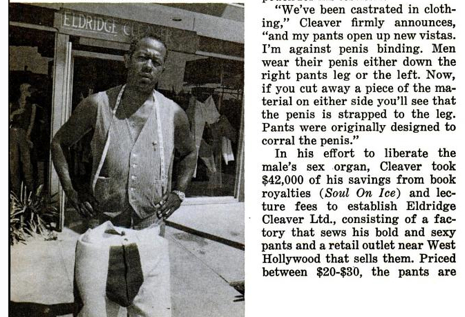 Despite creating quite the stir, shockingly the penis pant was never a great commercial success. Cleaver's questionable design did little to help his reputation with the press, who were quick to paint the former revolutionary turned fashion designer as an ageing civil rights activist who had lost touch with reality.
So there you have it, penis pants.
It should also be noted that Eldridge Cleaver later became a Mormon.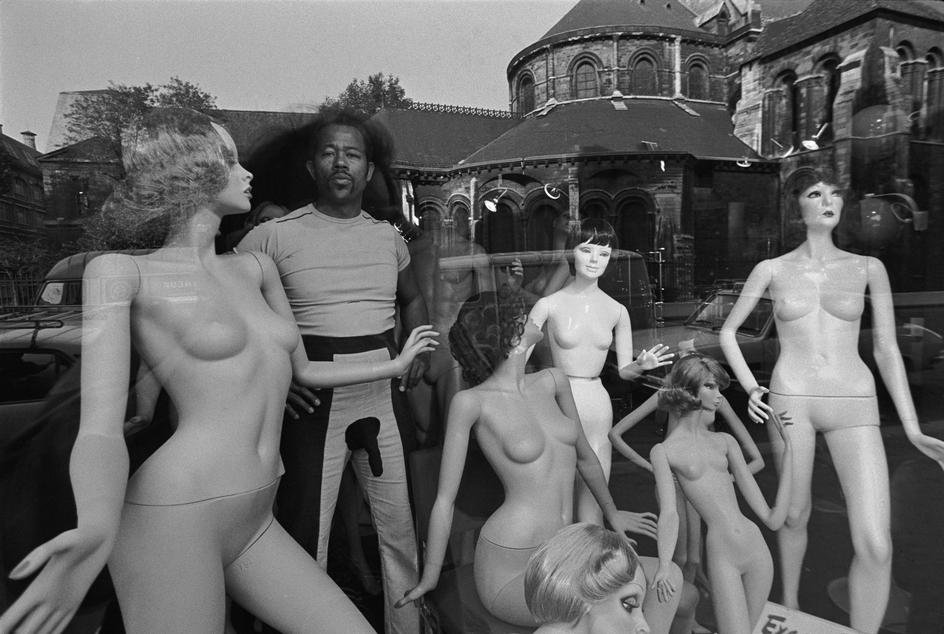 Read his rather fascinating bio on Wikipedia