Europe is hardly a nocturnal place. Most cities seem to close up shop and tuck into bed by 10pm, unlike New York, where you can buy anything at any hour. But three different photographers, in three different European cities took to the streets to document the stand alone trades that operate after dark. These are separate photo stories I found over the past year and my hope is that by producing this post, they might decide to collaborate on a book that I can keep on my nightstand one day.
Rome: "Fiori 24h", Flower Kiosks by Paolo Fusco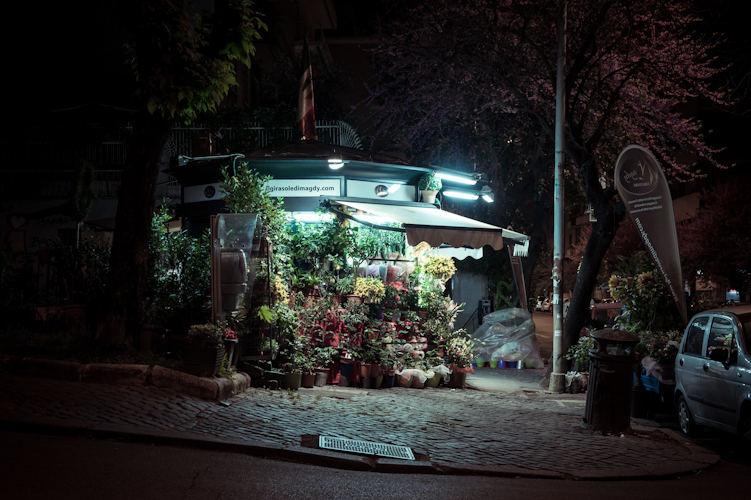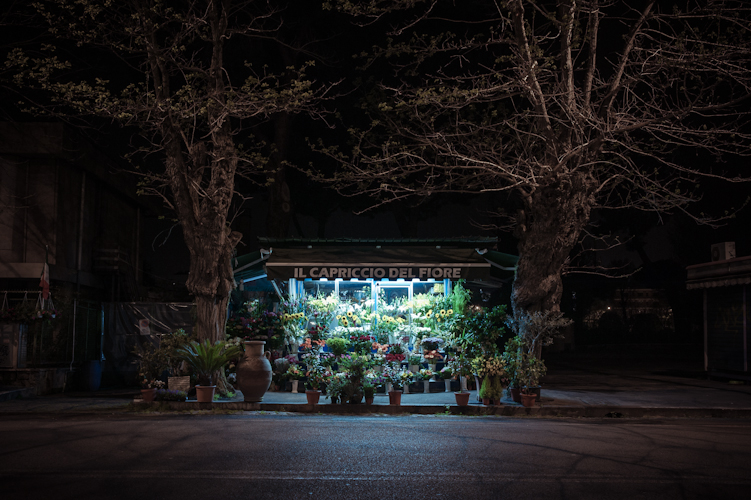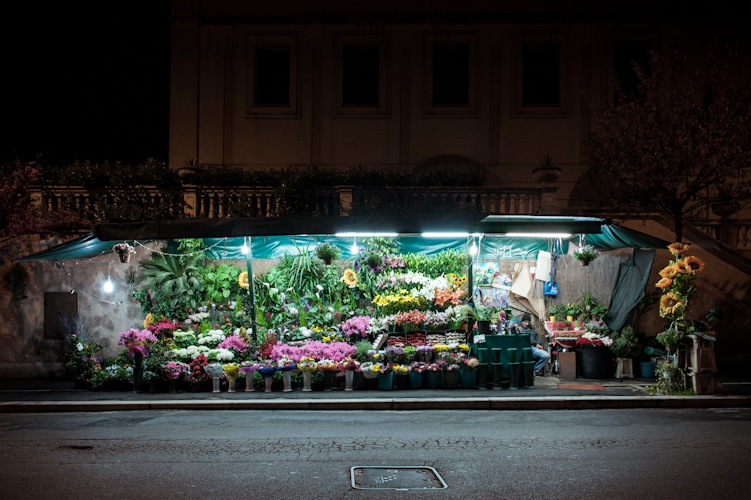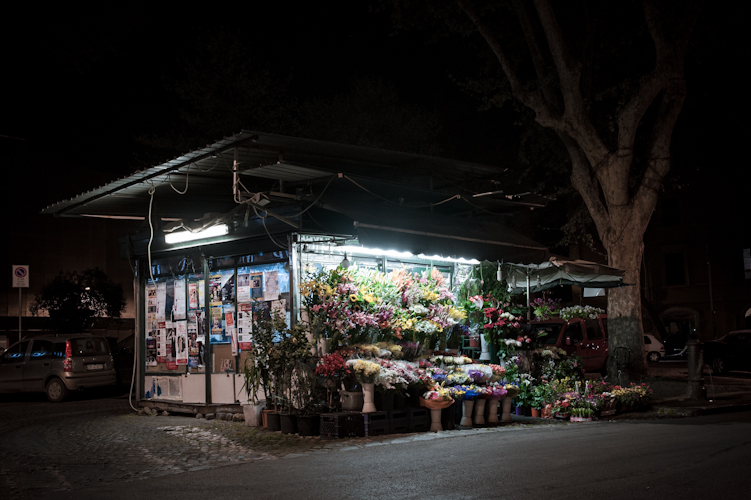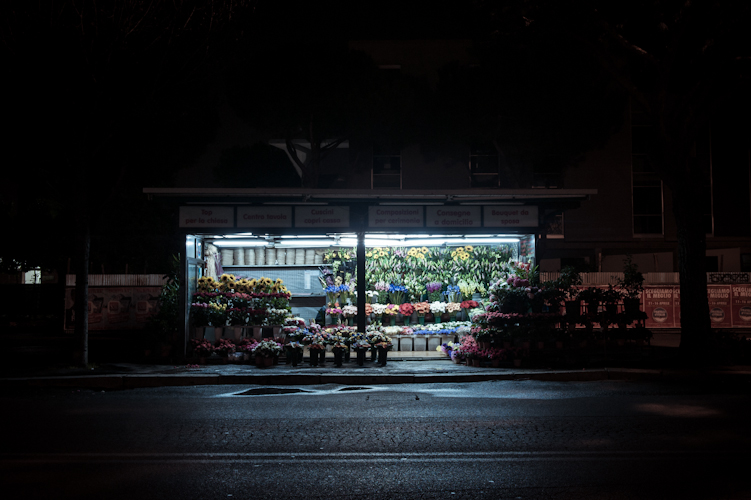 Their presence has always fascinated me, they seem like sentinels in the quiet roman night,  small lighthouses populated by half-asleep immigrant workers. The photos were taken while wandering through the city in search of these islands of light and flowers.
Paris: "Urban Oasis", Grocery stores by Richard Vantielcke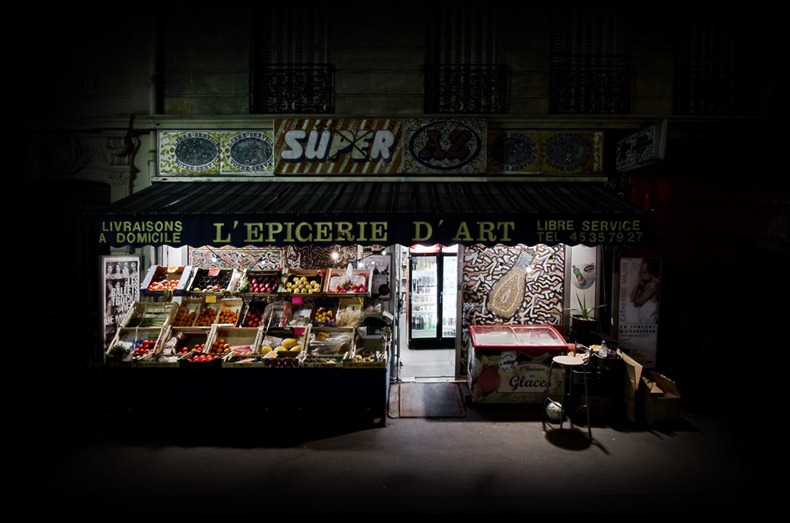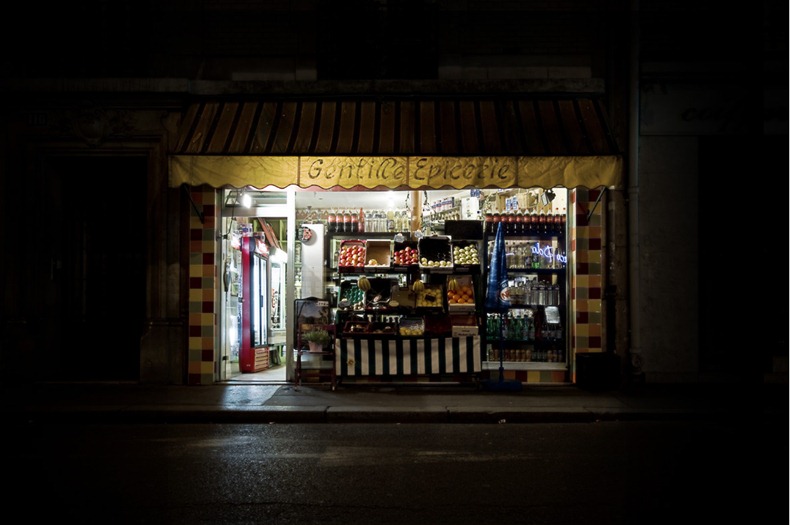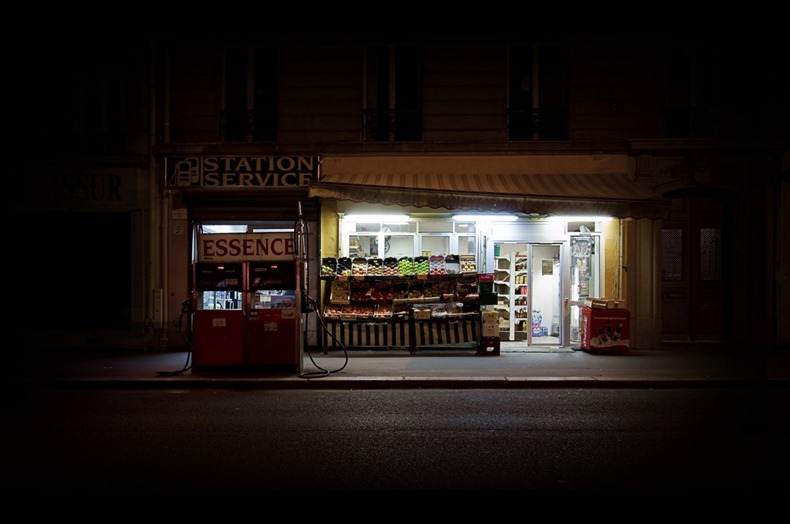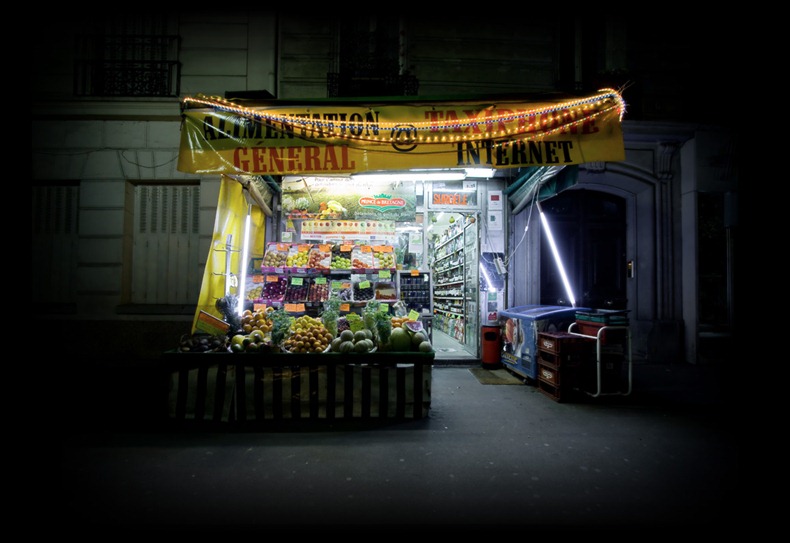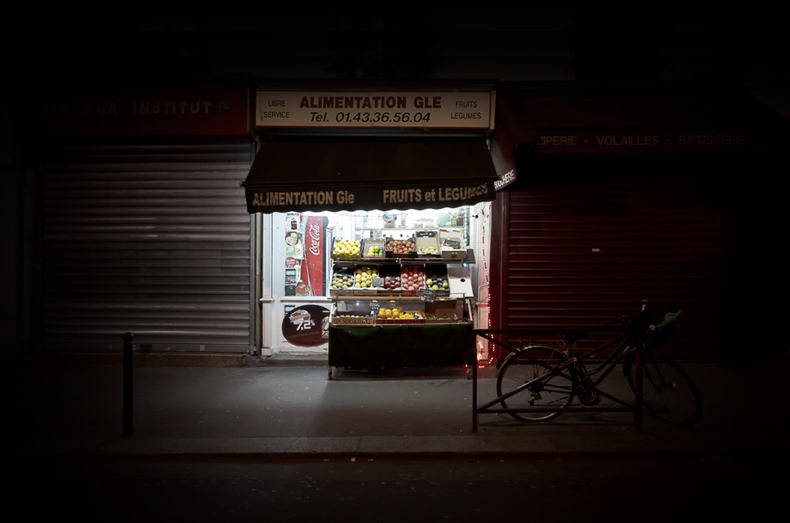 I always enjoyed these grocery stores open late at night, first of all because they often saved the life of a starving photographer, then because they all look more surreal as each other, becoming oasis of light in the darkness of the Parisian night.
Vienna: "Eiterquellen", Viennese Diners by Stefan Fürtbauer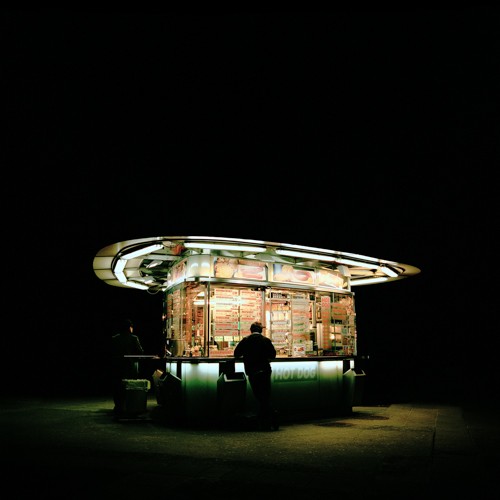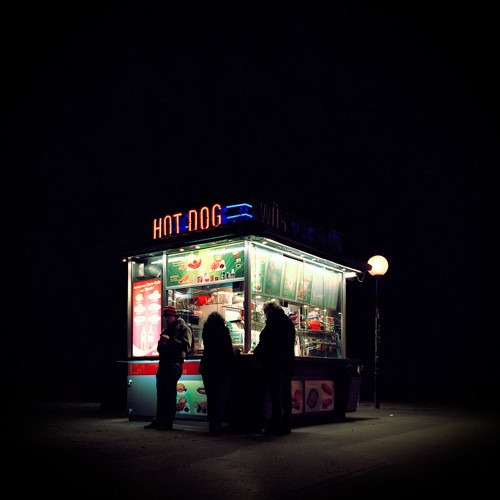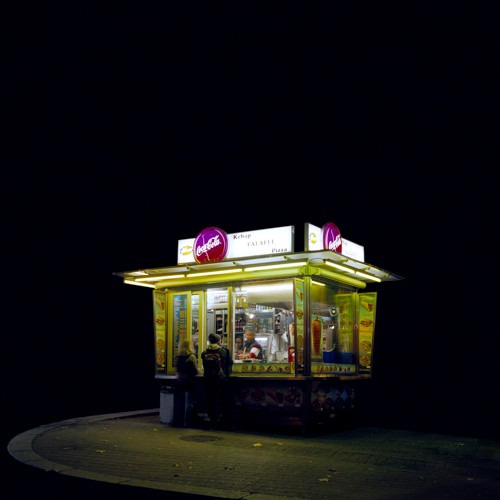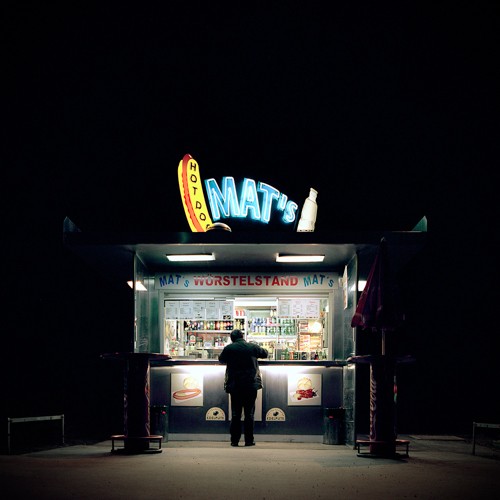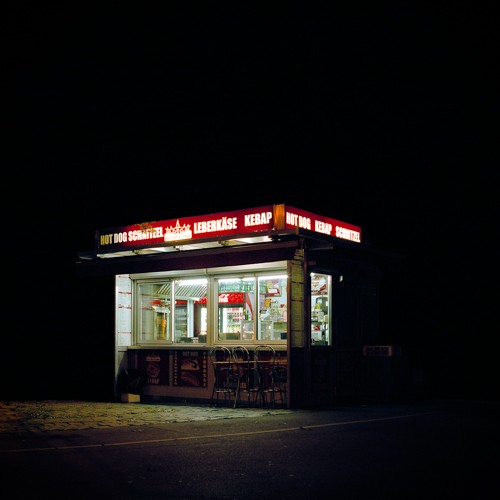 Viennese wurstel diners were introduced during the Austro-Hungarian K.u.K. Monarchy around 1870 to establish a safe income for wounded war veterans. Since then they became an essential part of urban culture not by only supplying snacks but being the place of the distinctive Viennese working class. Of course these ancient Viennese diners had to evolve to catch up with international fast-food chains, Kebap diners and Asian snack bars. They've refurbished appearance with contemporary architecture which is by the way not unfamiliar with the style of diners of the 60ies in the US. But they served the same snacks they used to serve almost 150 years ago.It appears to me as if these 'new' Viennese diners wanted to provoke the ancient surrounding but not their own heritage and tradition.
See more of 24 hour Rome, Paris, Vienna.
:::
YOU MIGHT ALSO LIKE:
.