At some point or another every Parisian has an errand to run on the Champs Élysées, as much as they despise its hellish high street hum and tawdry tourist tat. And like every Parisian that likes to claim his or her "coins", or corners of solace around the city, this Parisienne is claiming a little secretive oasis just a few feet from one of the busiest streets in the world. But of course, you're invited to claim it with me…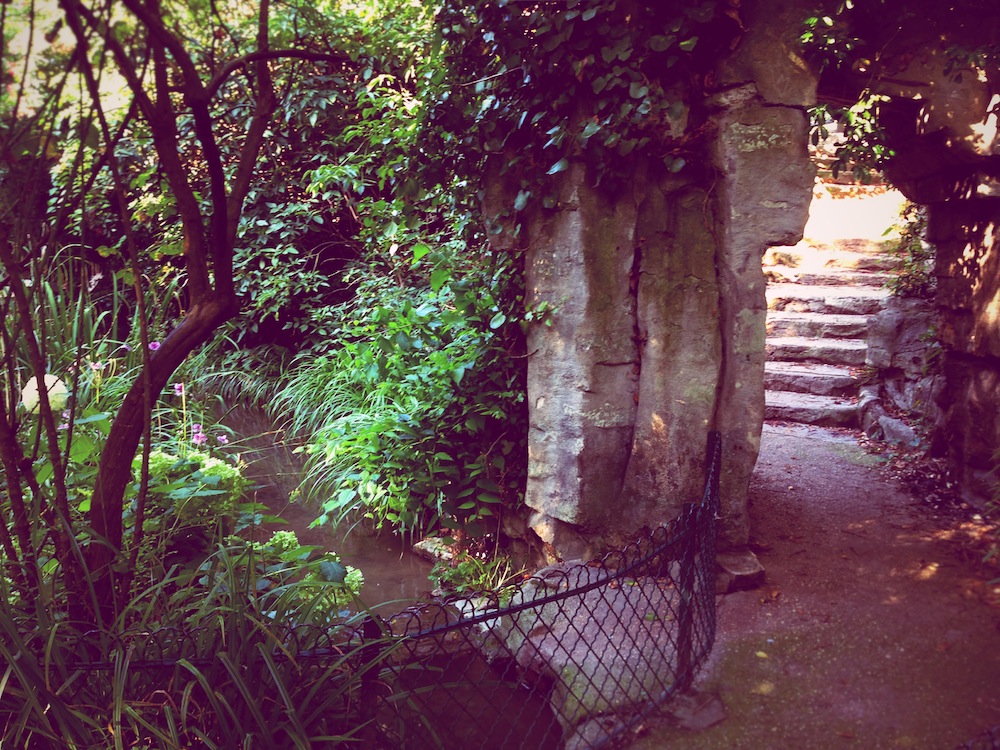 I fell in love with Paris all over again when I fell down this rabbit hole on a warm day during my the first winter in the city.  I had just come from an unsuccessful trip to the bank on the Champs Élysées, been battered by the human traffic flow on my way to the métro and decided to take an impromptu right turn and escape.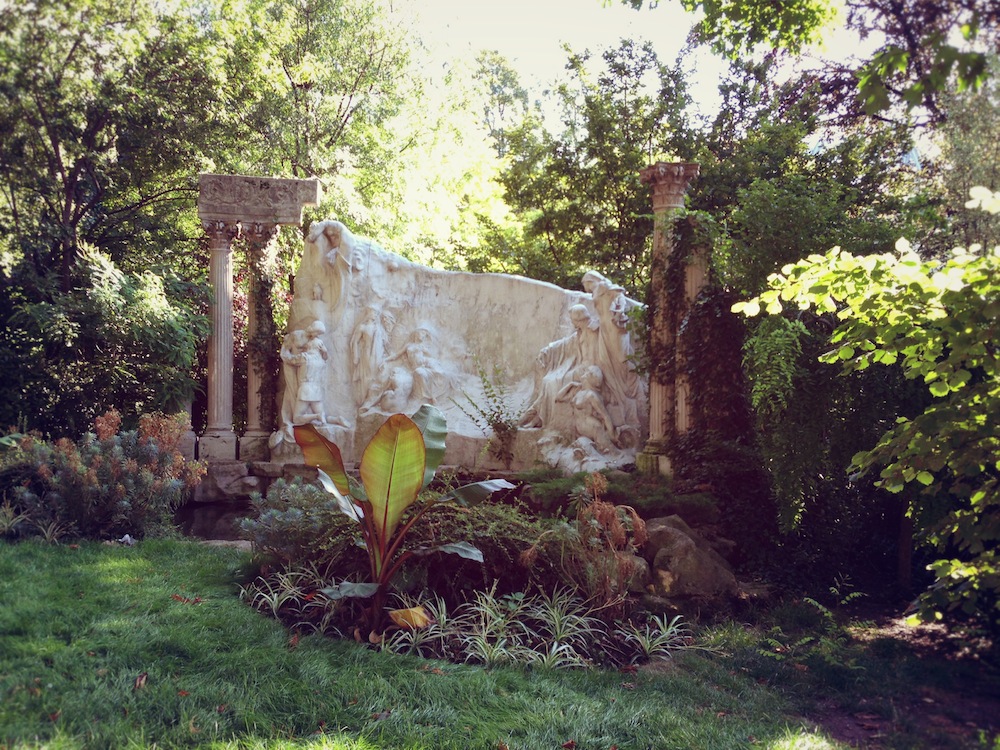 Little did I know that I was about to stumble upon a real secret garden. So how did I find it?
Walk past (shaking your head) at the long winding queues of people who come to Paris to shop at Abercrombie & Fitch on the Champs Élysées, duck and dive the cars on the chaotic roundabout and take the second right onto Avenue Franklin Roosevelt. After 200 meters, as you come up to the river with the Eiffel Tower poking its head out over the trees, spot the sculpture above that looks as if it might be hiding a lost paradise behind it.
This means you've found our garden.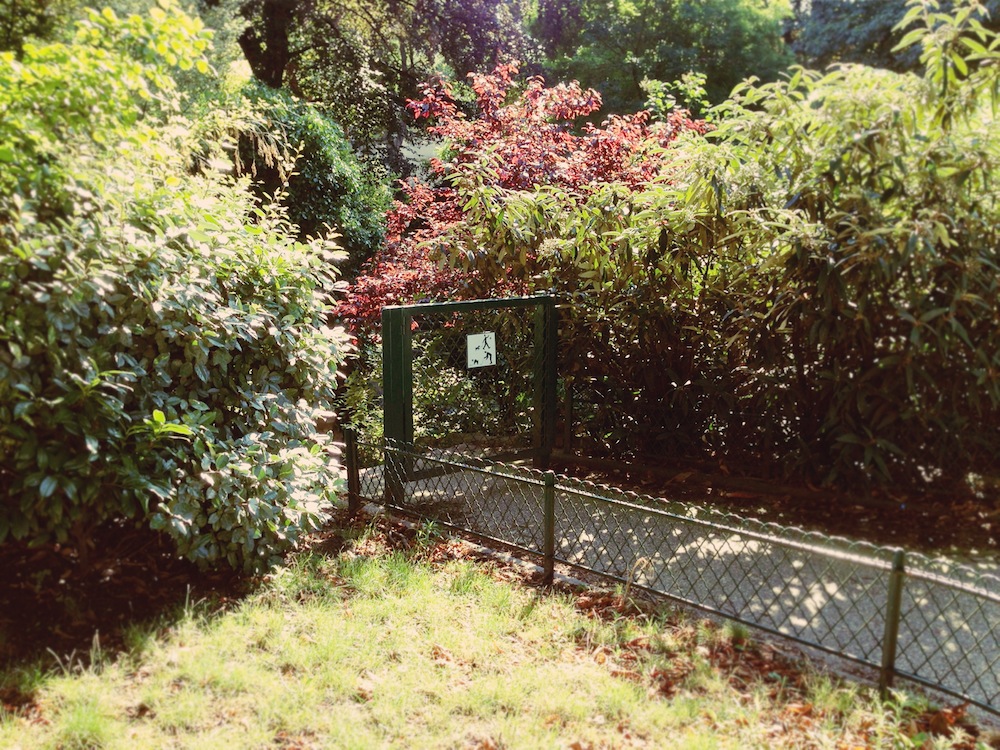 Just a few steps further along, camouflaged in the bushes, you'll find your entrance.
But wait!!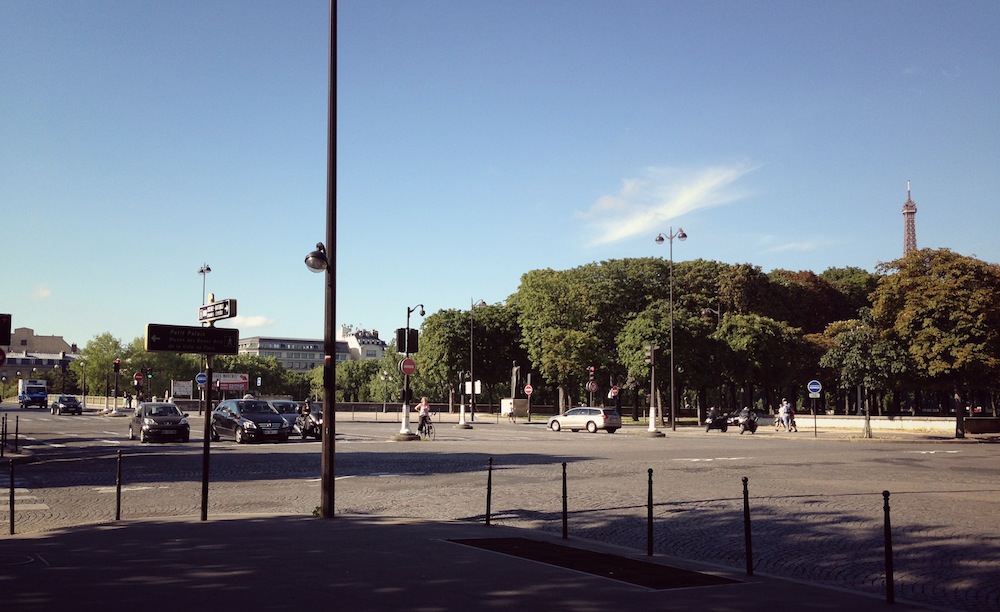 Make sure no one's looking! All clear? Okay, head down into the rabbit hole…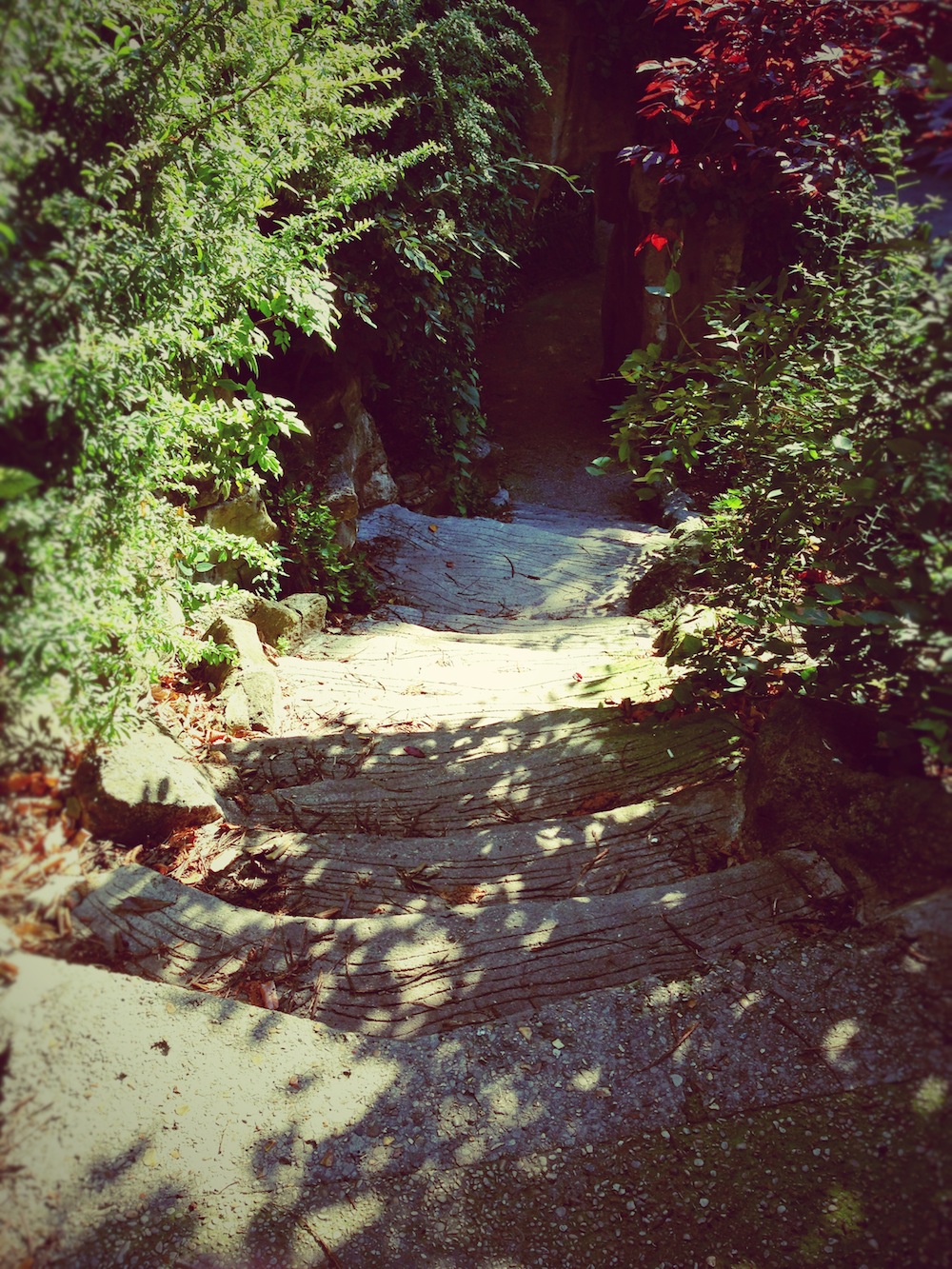 Down the higgledy piggledy steps…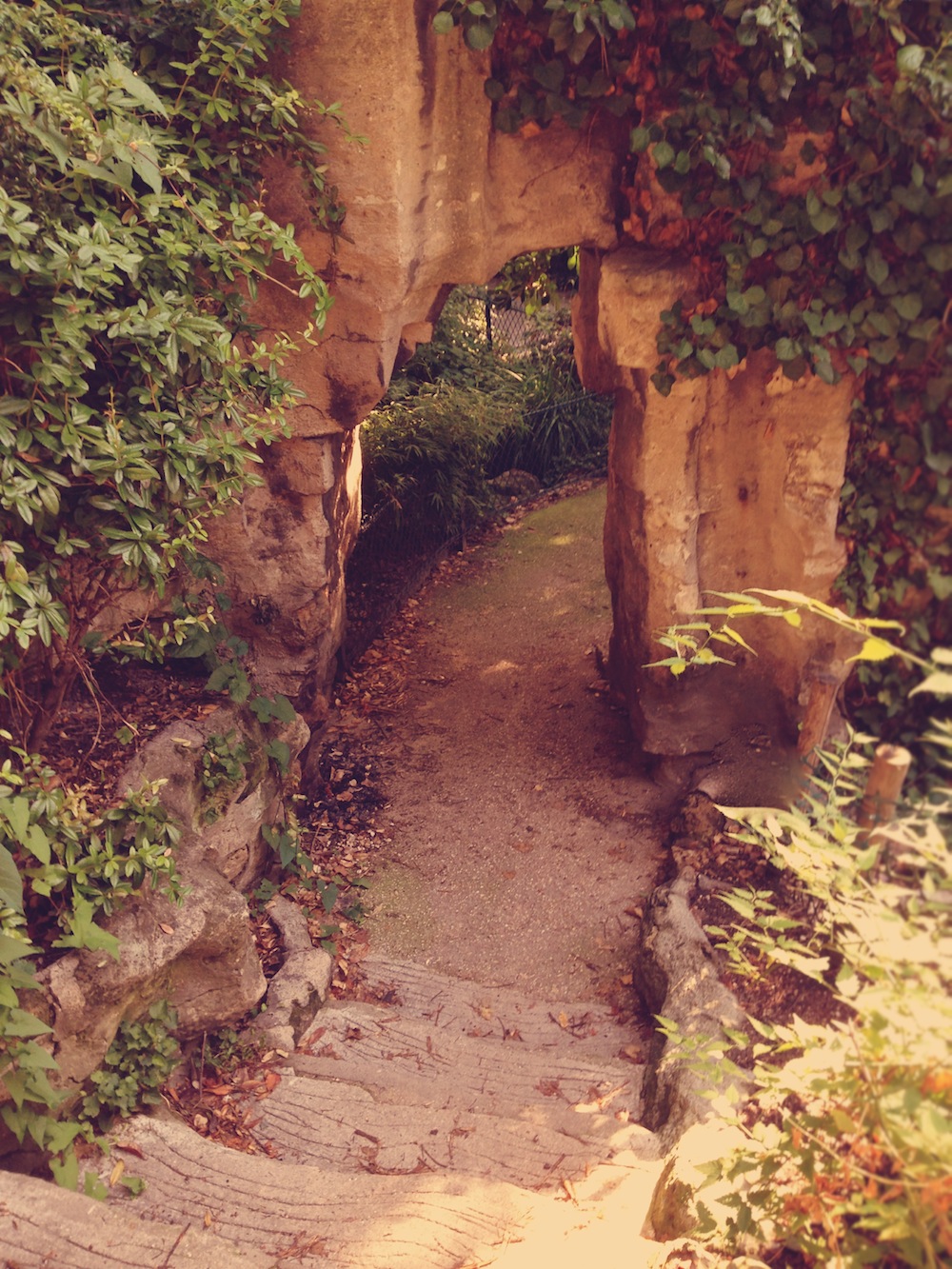 Through the arch…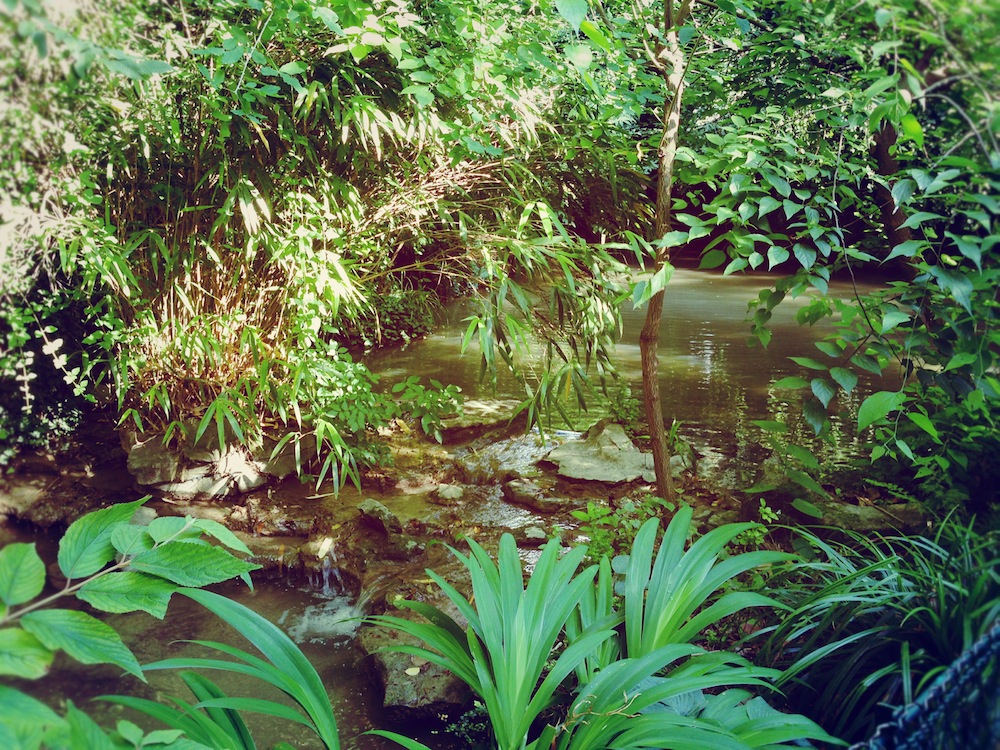 And stumble into something pretty close to paradise.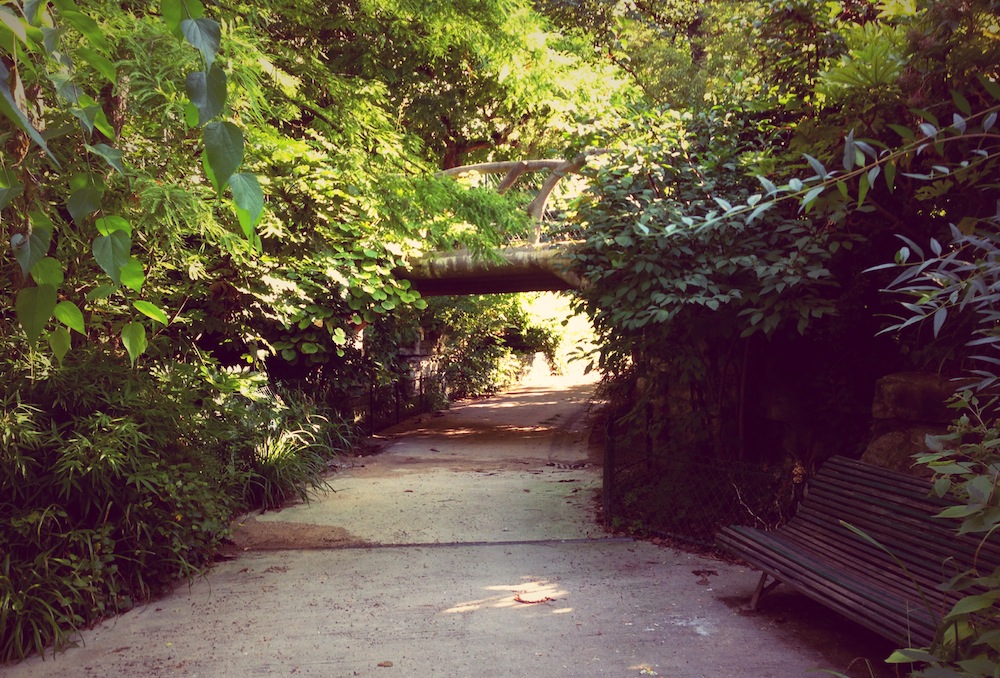 Suddenly, the noise of bustling Paris and screeching traffic are silenced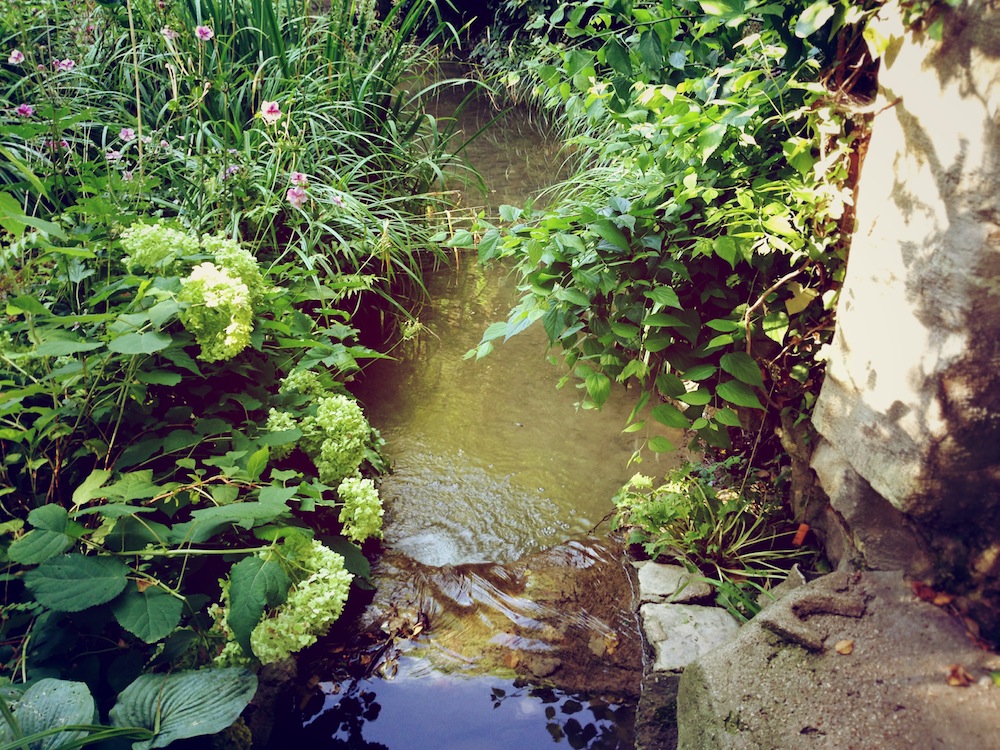 And replaced with the sound of softly trickling water.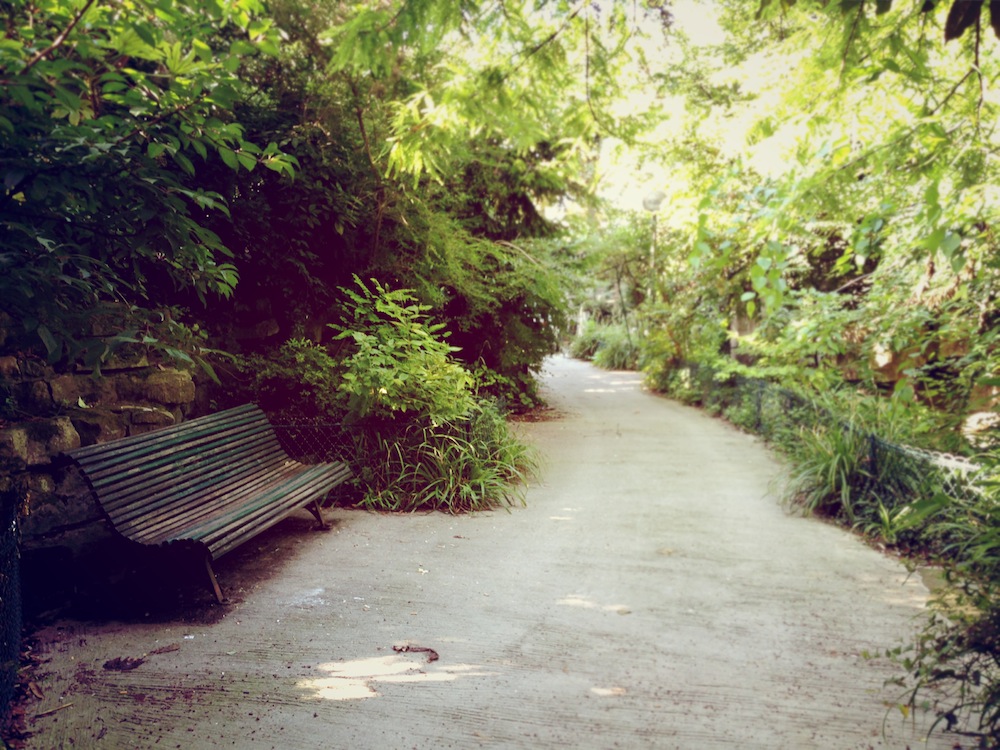 There's our bench.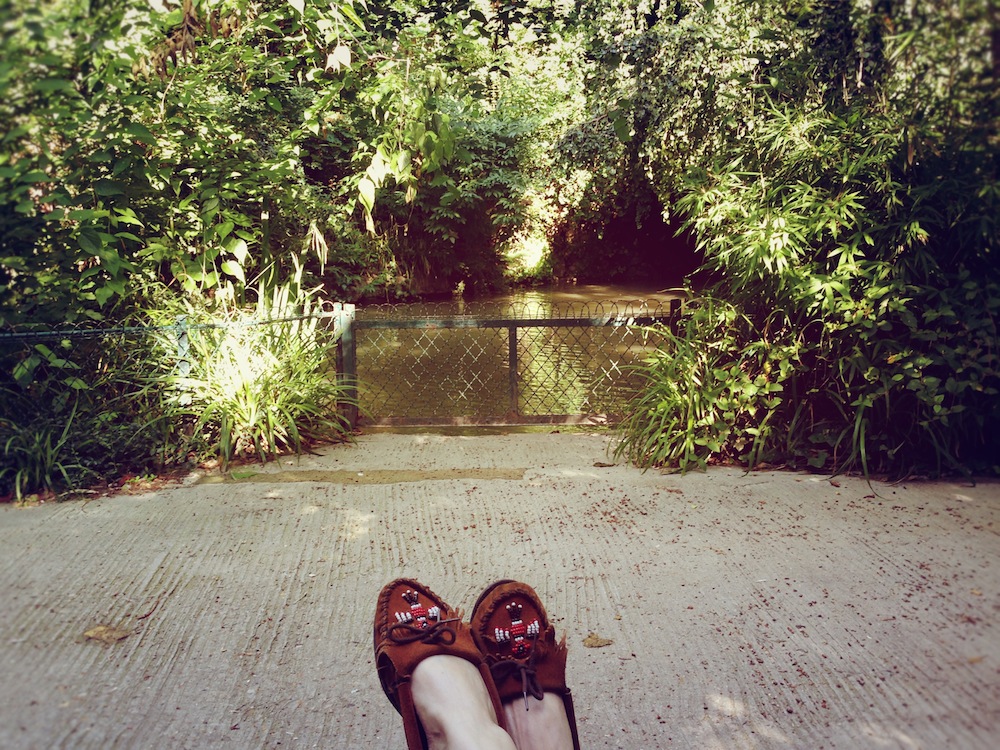 We're cocooned by evergreens, bamboo, lilacs, maples and ivy. There are water lilies, lemon trees, a Mexican orange tree and wild flowers that smell like buttermilk.
Monet should have painted this place.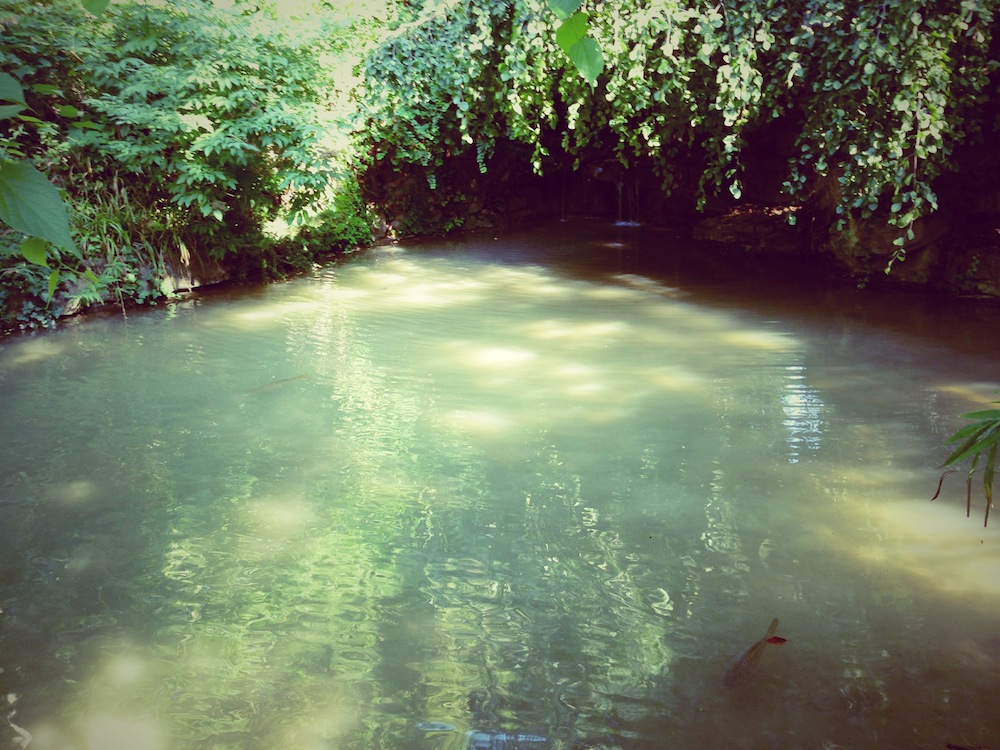 A century-old weeping beech tree shelters the waterfall that drowns away the noise of the streets above. The pond is home to an otter who surfaces occasionally and to carp that glide in slow motion through the water.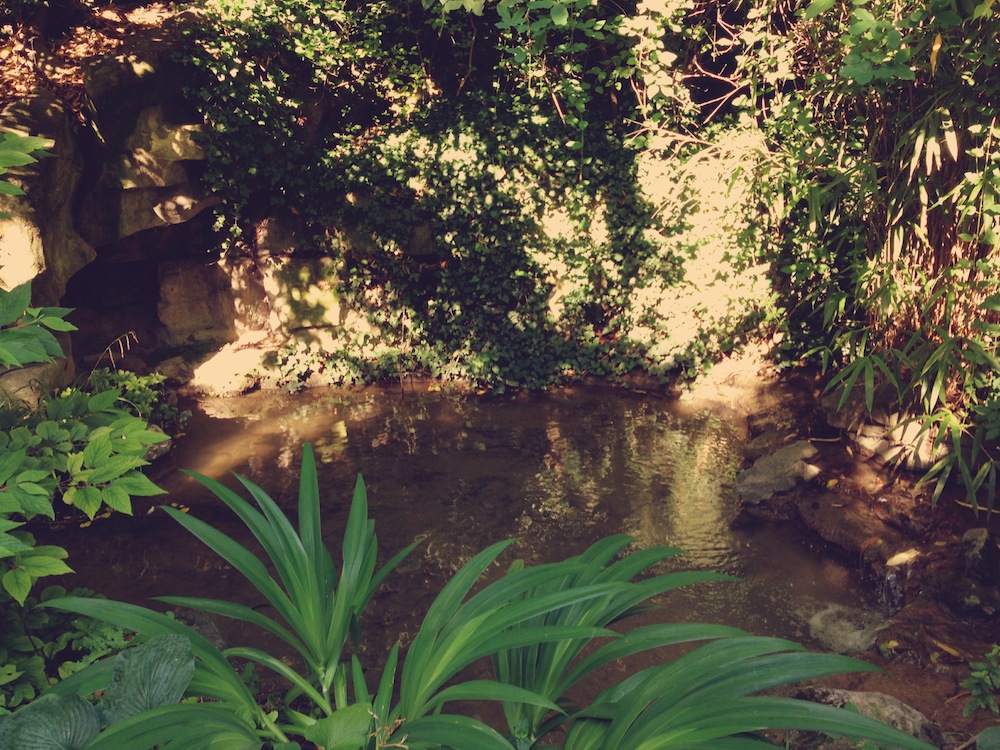 I try to spot our little otter but I have a feeling he's not the only one that likes to be alone here…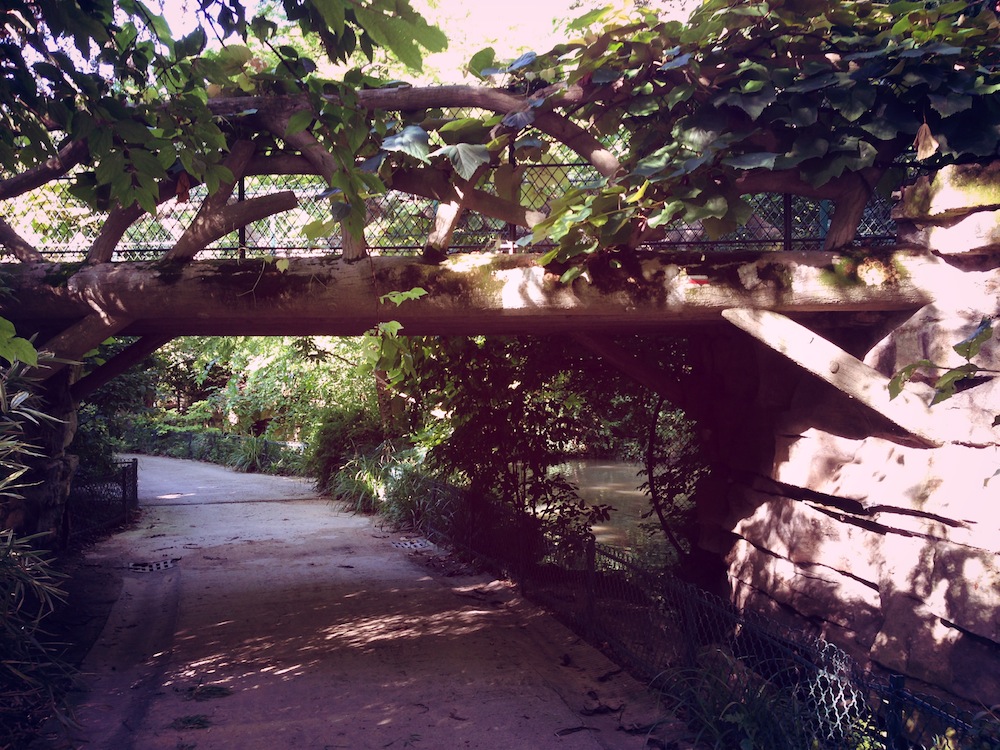 The garden was built from scratch in the late 19th century by landscape designer Jean-Charles Adolphe Alphand. And judging by this cool little jungle-esque bridge, something tells me he was a bit of a kid at heart.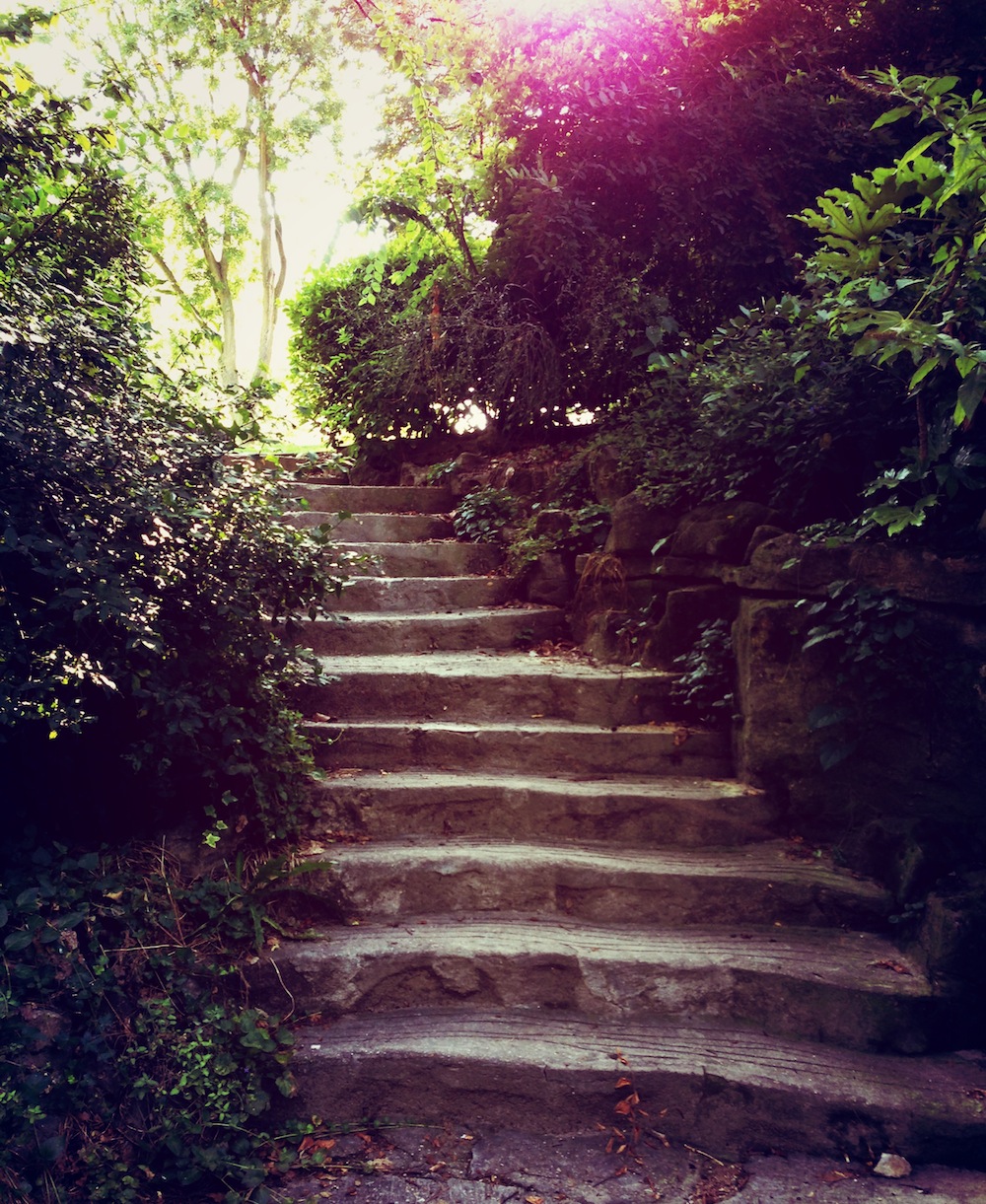 The place is riddled with storybook stairways, this one leading to another part of the garden tucked away at the back of the Grand Palais…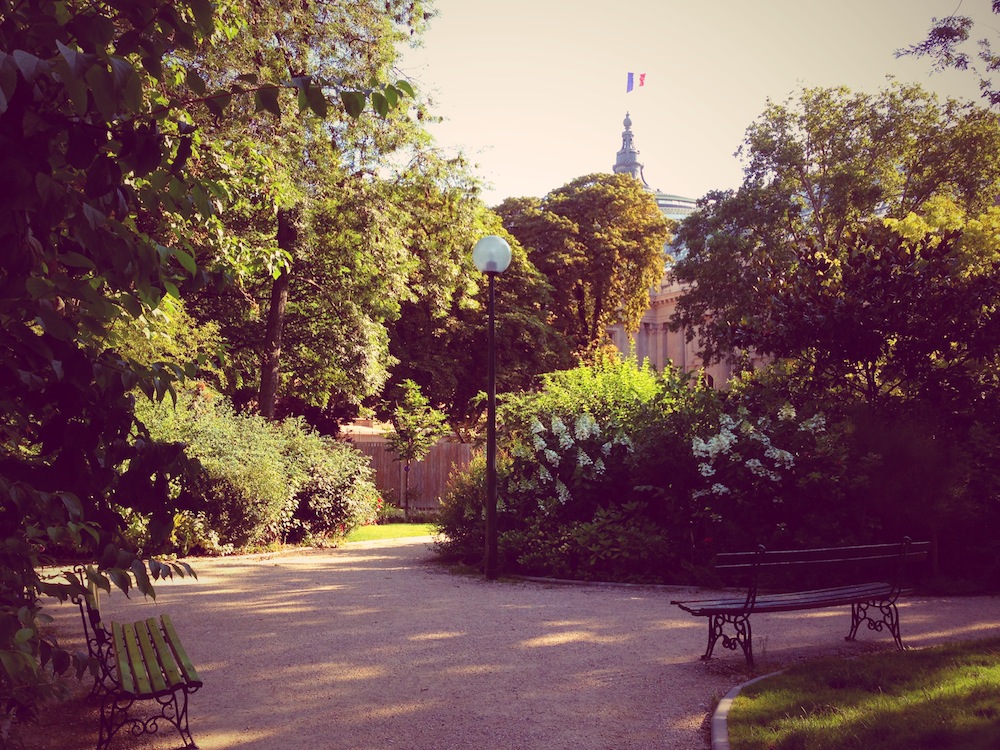 A little less wild and hidden as we're back on street level, but no less calm and best of all, empty.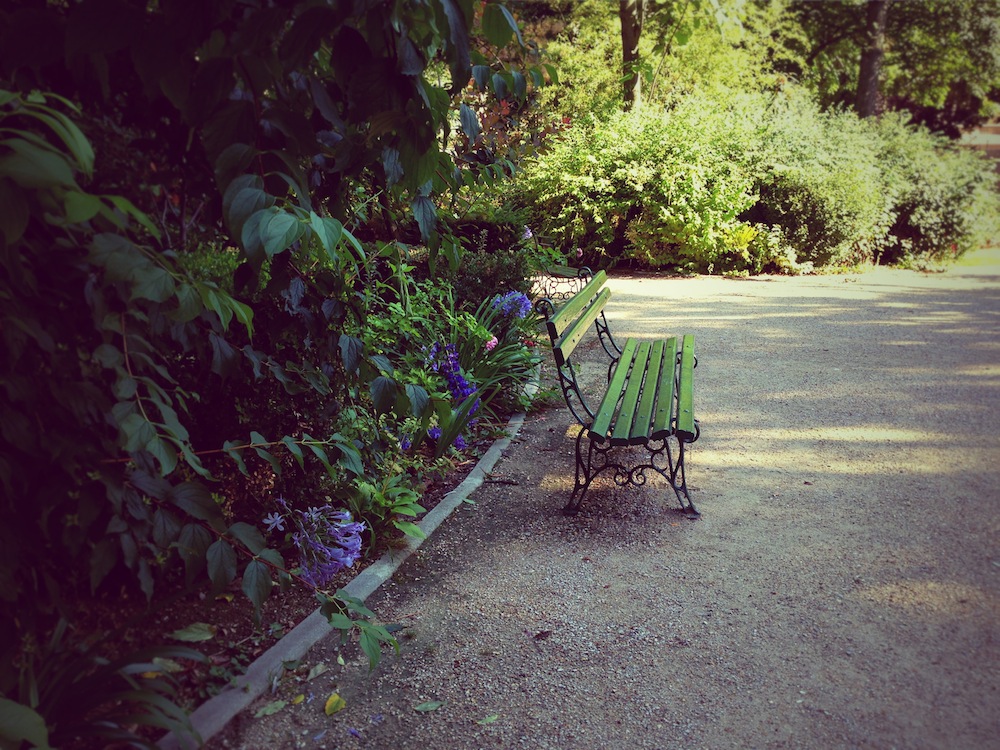 I get a little bit like Goldilocks whenever I come here and feel the need to try out all the benches…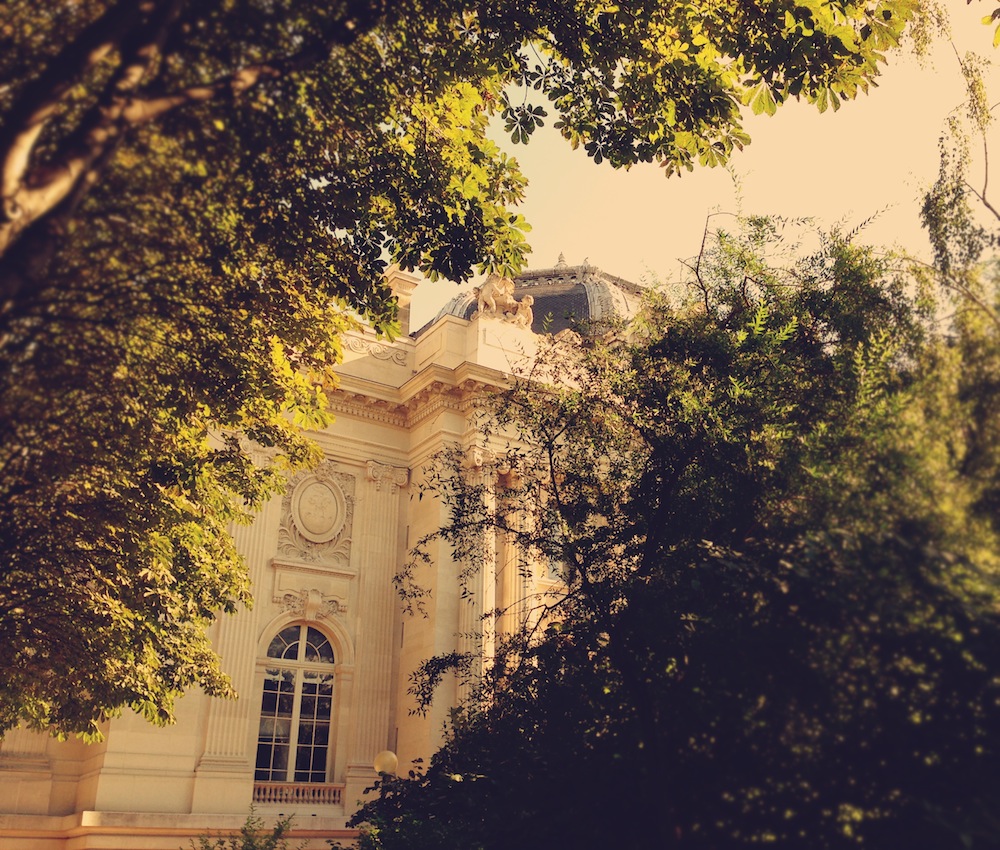 From this one you can see the back of the Palais de la Décourverte peeping out from the trees.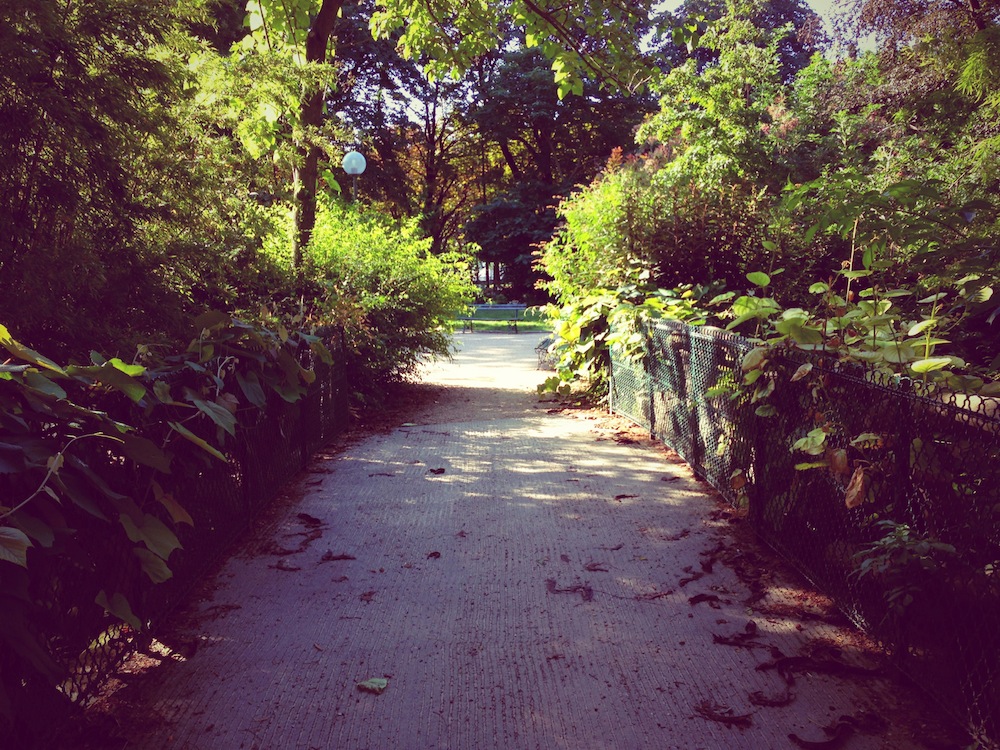 But as city-dwellers know all too well, you can't escape forever, so over the bridge we go leaving our bench behind…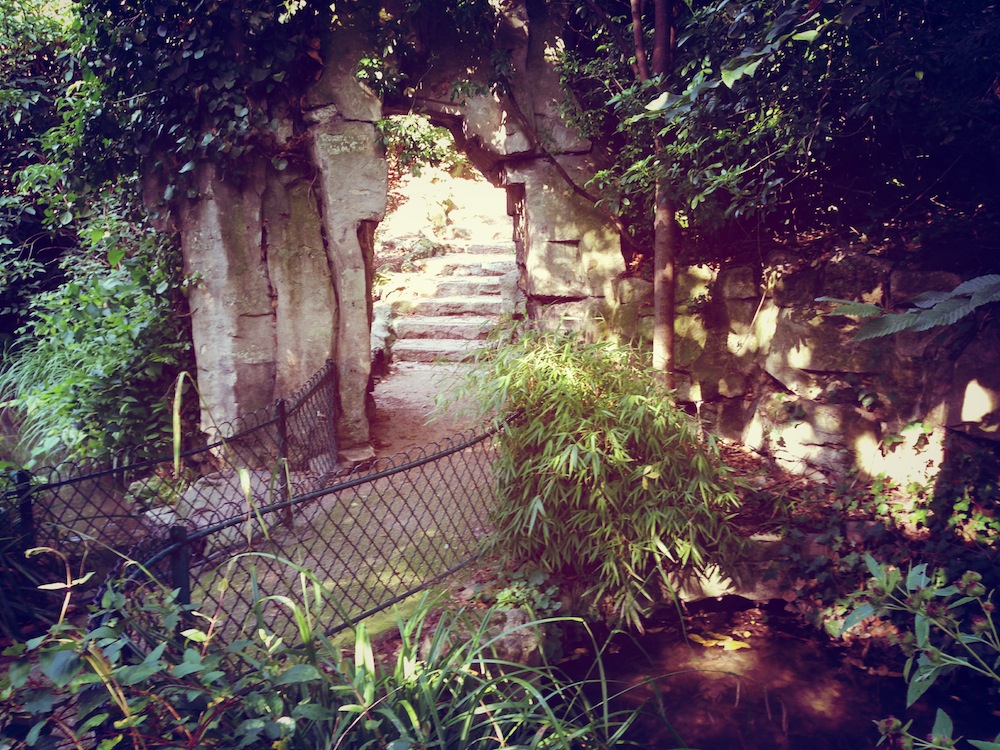 Back down into the jungle, through the crooked arch …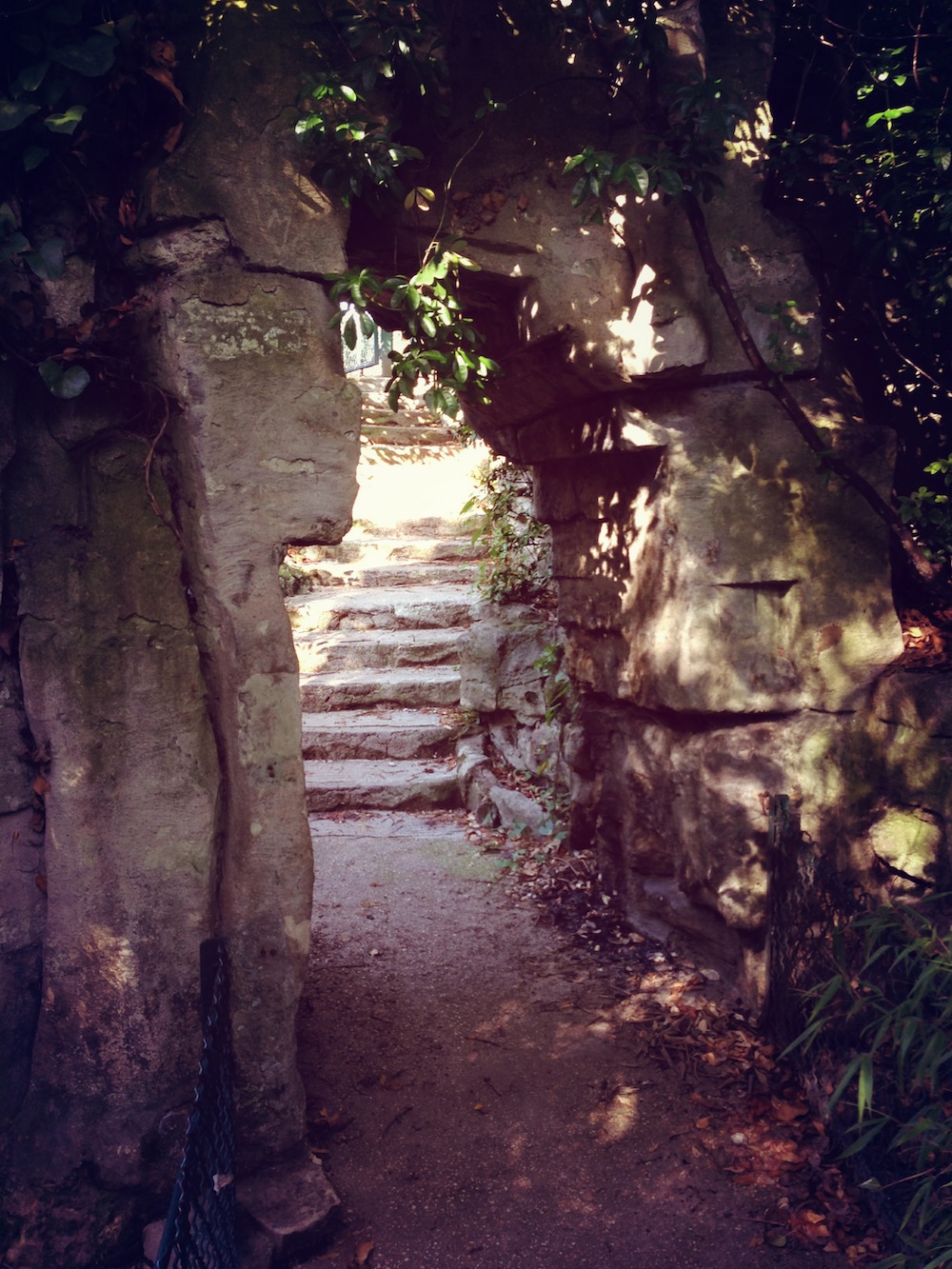 And back up to the real world…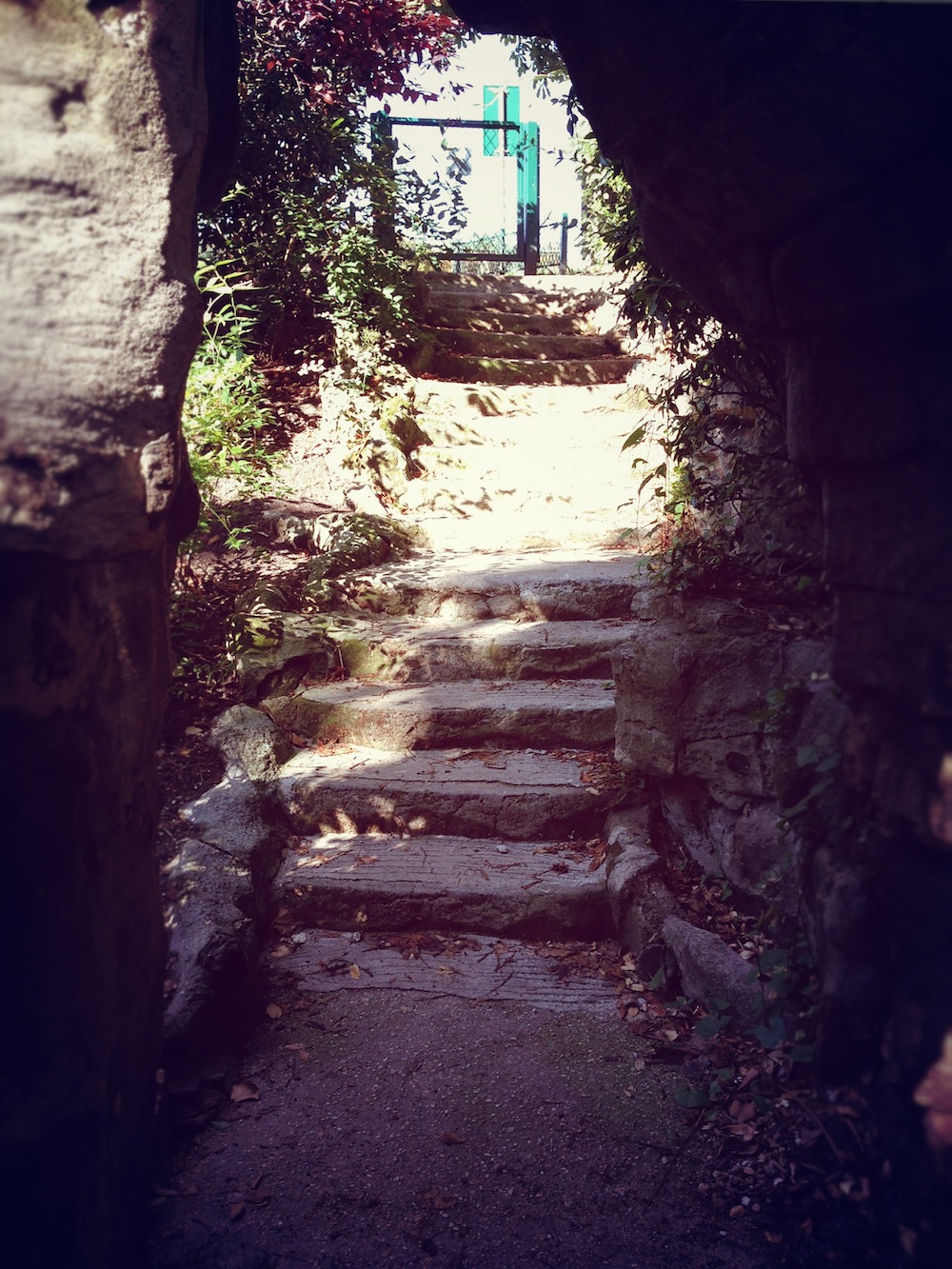 It's amazing how many people walk past that little green gate, totally unaware of what lies behind it, not even stopping for a minute to take a peak and discover this urban treasure.
Let's try to keep it that way. Our little secret.
Oh and it's name? The Jardin de la Vallée Suisse, the garden of the Swiss valley.
:::
YOU MIGHT ALSO LIKE:
.