Some of you may find this article choice a little too "twee", but I can't even help myself. I want a Wendy House. Better yet, I want someone to build me a Wendy House. Before we get started, let's just be clear on what exactly a Wendy House is. Made for Wendy Darling in J. M. Barrie's play, Peter Pan, after she was accidentally shot in Neverland, Peter Pan and the Lost Boys built the small house around her where she had fallen. The idea was inspired by the wash-house behind the playwright's childhood home. Today, it's the affectionate name for a playhouse, large enough for one or more children (at heart) …


1. A College Campus Wendy House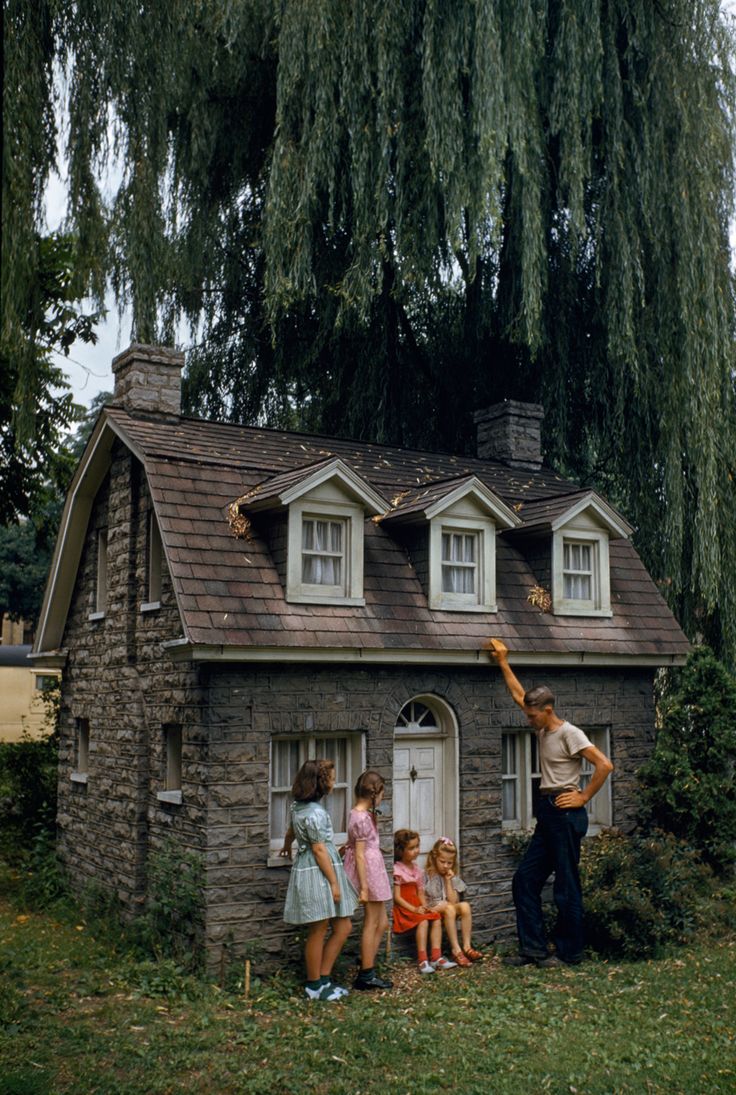 Shepherd College built this house in the late 1920s as a class project to attract youngsters to summer courses. The project built a one-acre miniature farm modeled after the farms in the Shenandoah Valley, complete with a Dutch Colonial Revival style house an barn. The bedroom, stairs, kitchen– everything is miniature. Photographed in Shepherdstown, West Virginia, August 1948. Photograph by Walter Meayers Edwards, from the National Geographic. More information on the Little House here (it's still there on the campus).


2. A Wendy House fit for a Queen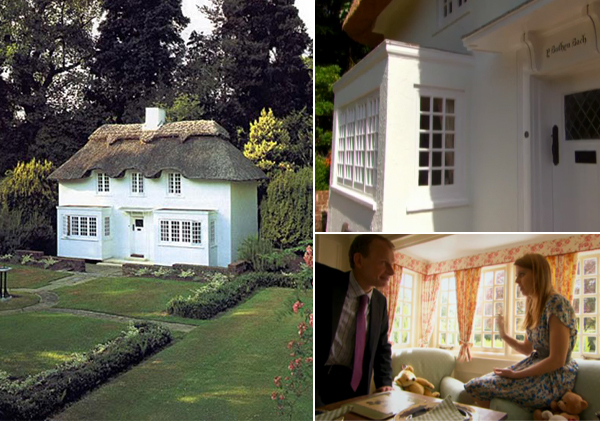 In March 1932, on the occasion of Princess Elizabeth's sixth birthday, when the Duke and Duchess of York had started work on the grounds of Royal Lodge, a little straw-thatched cottage, 'Y Bwthyn Bach', (The Little House), was presented to Princess Elizabeth and Princess Margaret in the name of the people of Wales. The gift was received by The Duke and Duchess of York in a ceremony at Cardiff on behalf of the young princesses. It was subsequently re-erected in the gardens of Royal Lodge in April 1932 and was furnished both inside and out. It had its own front garden with scaled down hedges and flower borders. The cottage survives to this day much to the delight of royal children visiting Royal Lodge.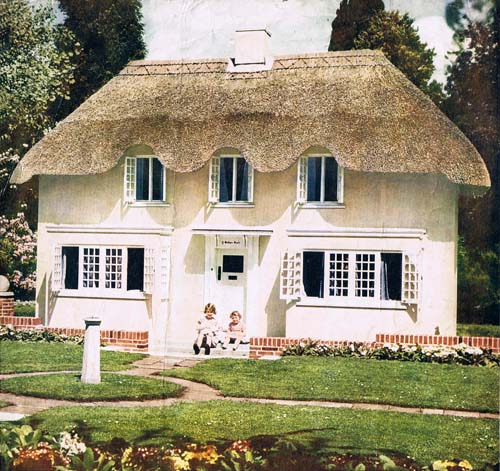 Princess Elizabeth and Princess Margaret sat on the front steps of the Y Bwythn Bach Lodge.
I definitely recommend taking a tour of the house below…

3. A Botanical Wendy House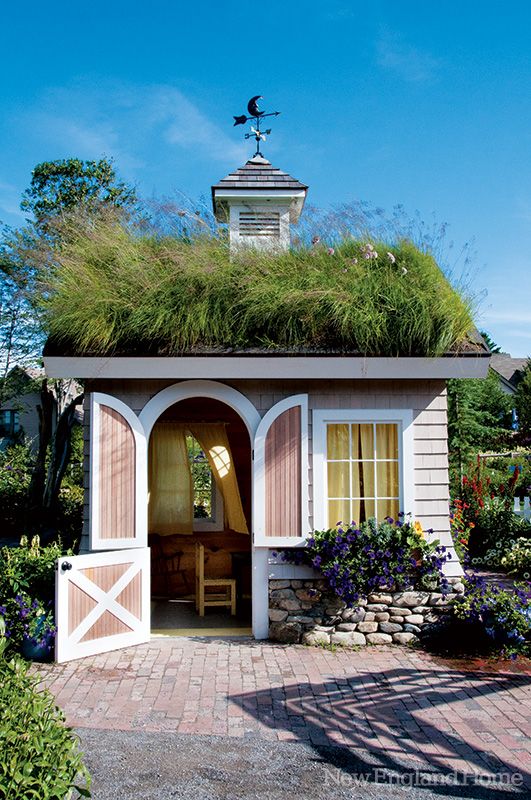 The children's playhouse at the Coastal Maine Botanical Gardens, open daily year-round from 9 a.m.–5 p.m.


4. Wendy goes Retro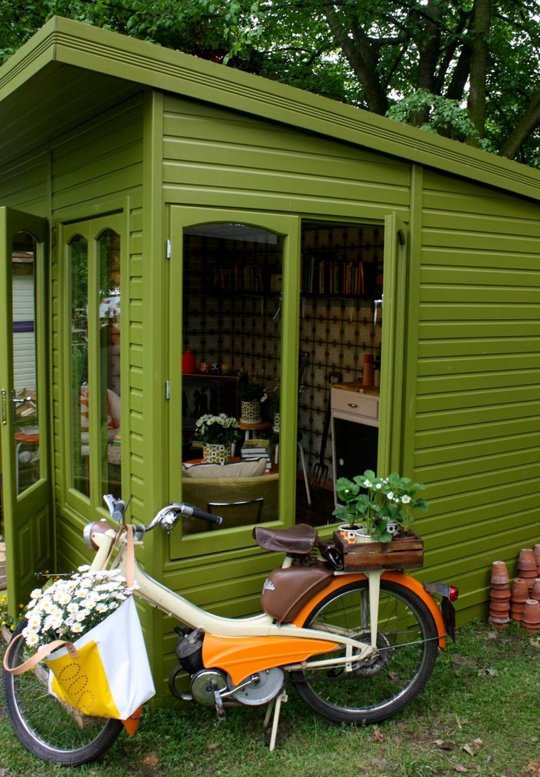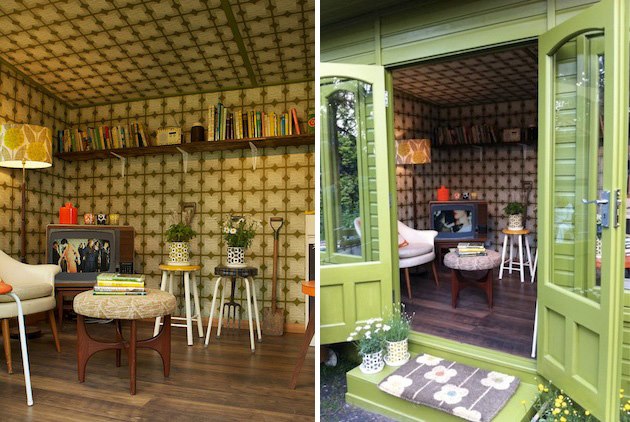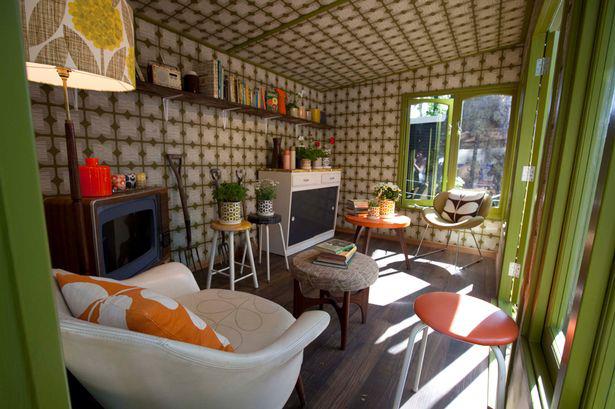 By Orla Kiely Designs for the Chelsea Garden Show 2012


5. A Winter Wonderland Wendy House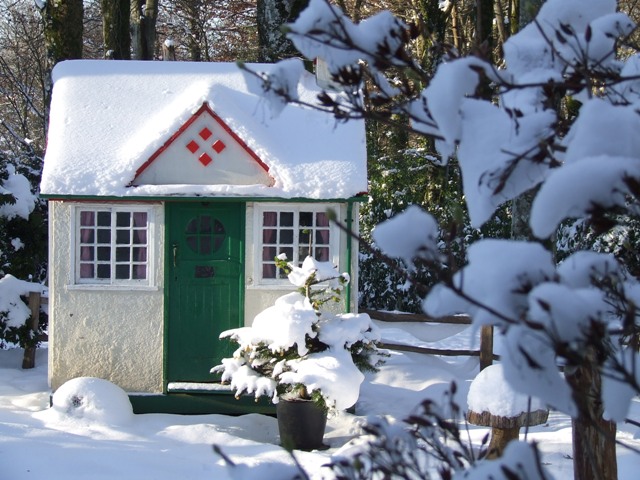 The Wendy house at Castle Drogo, Dartmoor


6. The Fairytale (complete with stained-glass windows)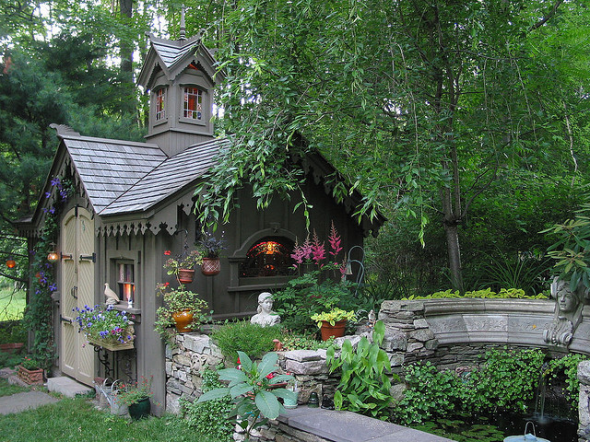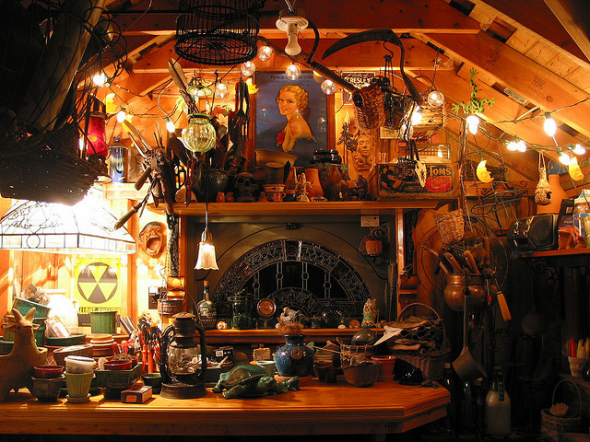 Built from scratch complete with stained glass windows by artist Dave Henderson via Squidoo.


7. The White Picket Fence Wendy House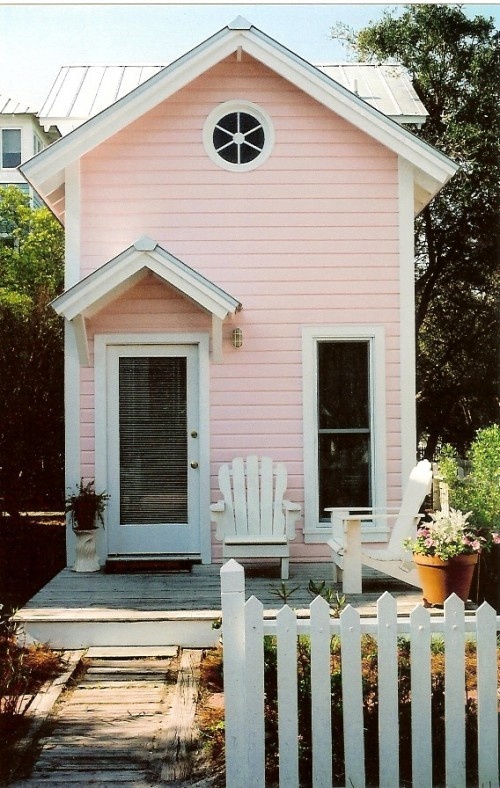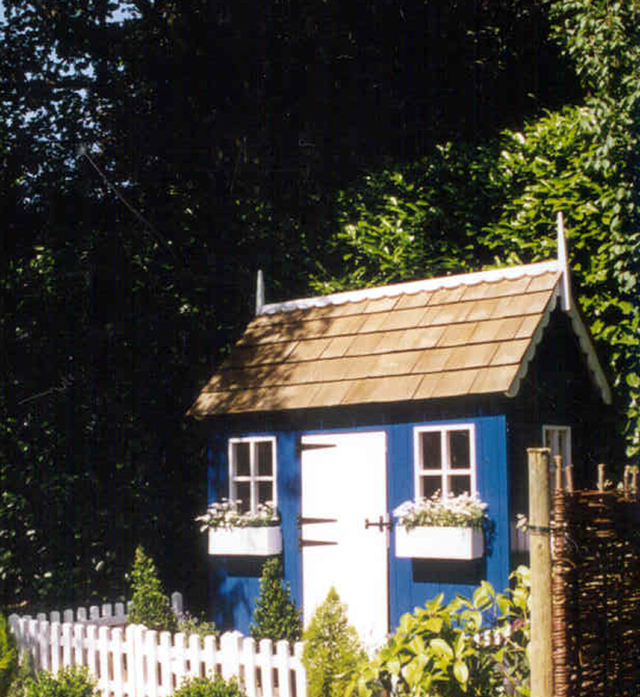 8. The Wonky Wendy House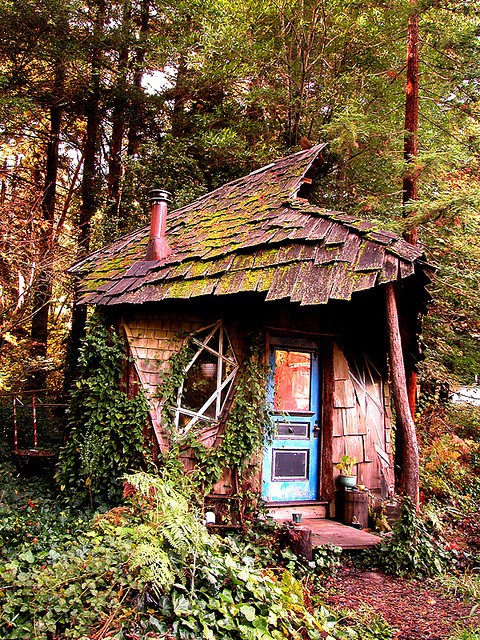 This house floating around the internet is apparently in Georgia, USA.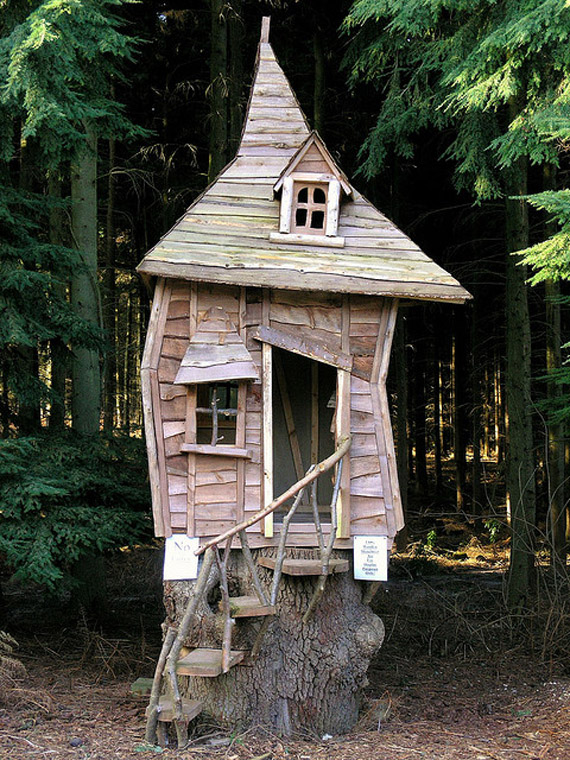 Photo by Jason Brooks, plenty of crooked, wonky and whimsical playhouses for sale here.


9. A Gypsy Wendy House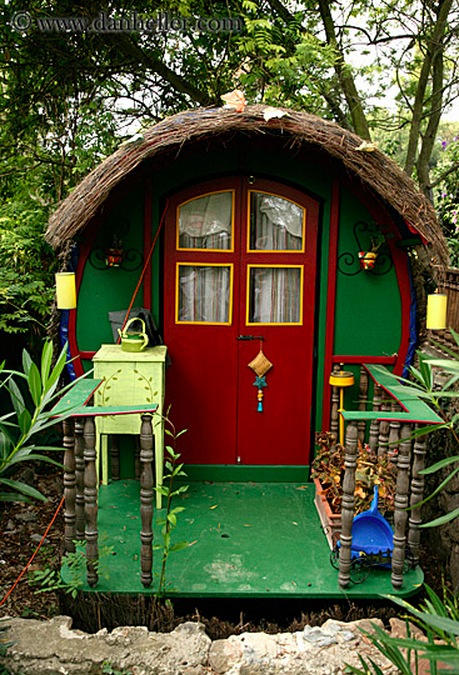 At the Hotel des Messugues Saint-Paul in France, photos by DanHeller.com


10. Wendy opens a Restaurant (under the Stairs)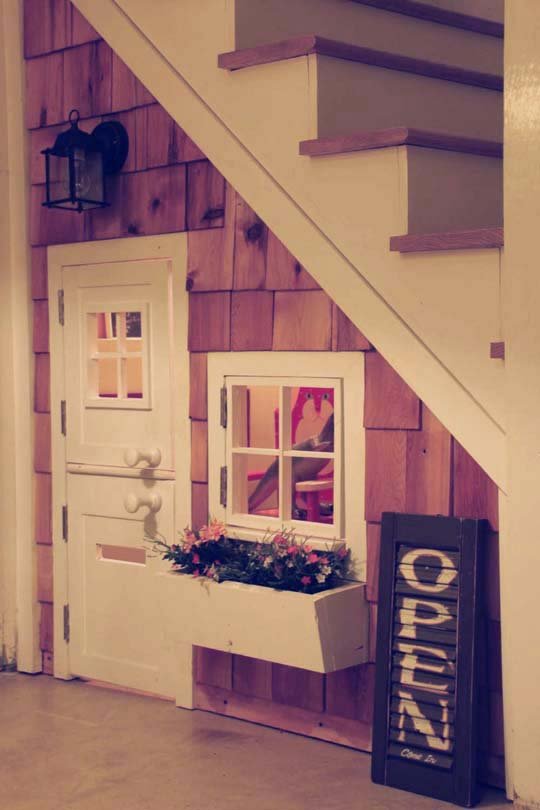 There's no rule that says a Wendy House can't be indoors (with central heating). This beauty was built by Marcie and her husband for their kids. Apparently it is absolutely the best restaurant in their small town. See more photos on Marcie's blog Mossy


11. Wendy's Cabin in the Woods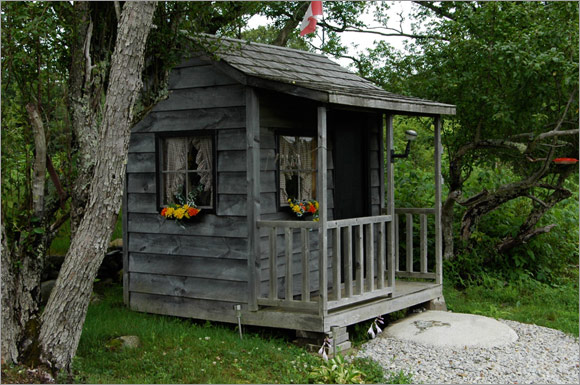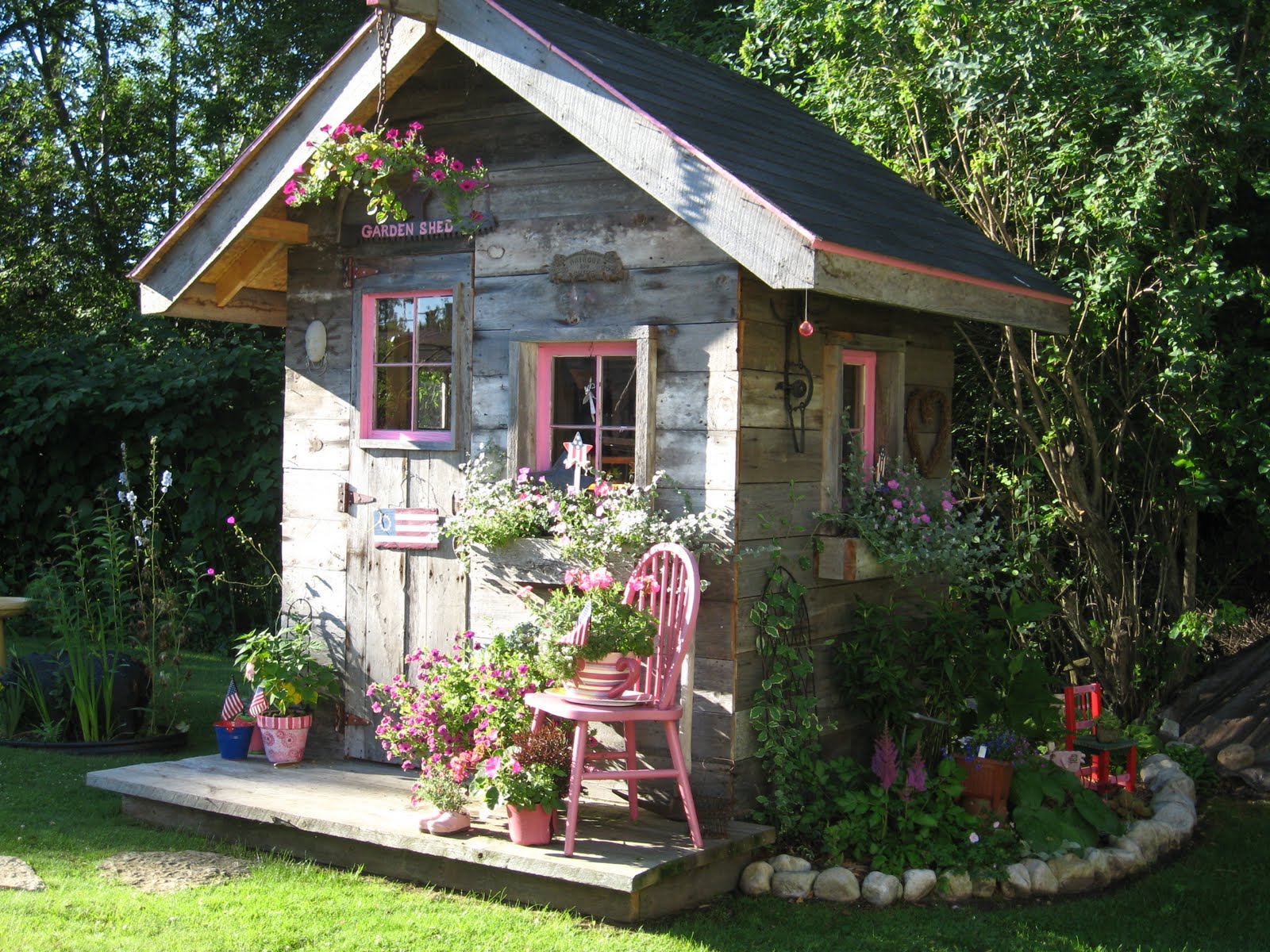 This Wendy cabin from fiber artist Laurie Ceesay, made by her husband using recycled materials such as weathered wood, windows from an old milking barn, old rust hinges, old chair, old bear trap on the wall, old garden tools, old door, a rusty horse shoe to hook the door etc.



12. Wendy's Humpty Dumpty-inspired House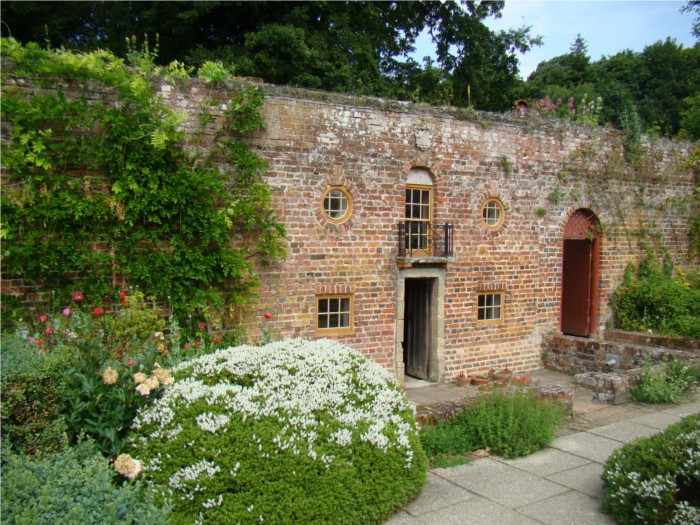 A Wendy House set into the brickwork in the north-west corner of the Walled Garden of the Parham House and Gardens in Sussex, England. Built in 1928 by Clive Pearson for his three daughters, it is a miniature two-storey cottage complete with oak front door, wrought iron balcony and a fireplace. Once a year, Clive's great-grandaughter, Lady Emma Barnard and her children will light the fire inside and tell stories.
View from inside the Wendy House by Joss Cowan


13. Wendy cordially invites you to her Dinner Party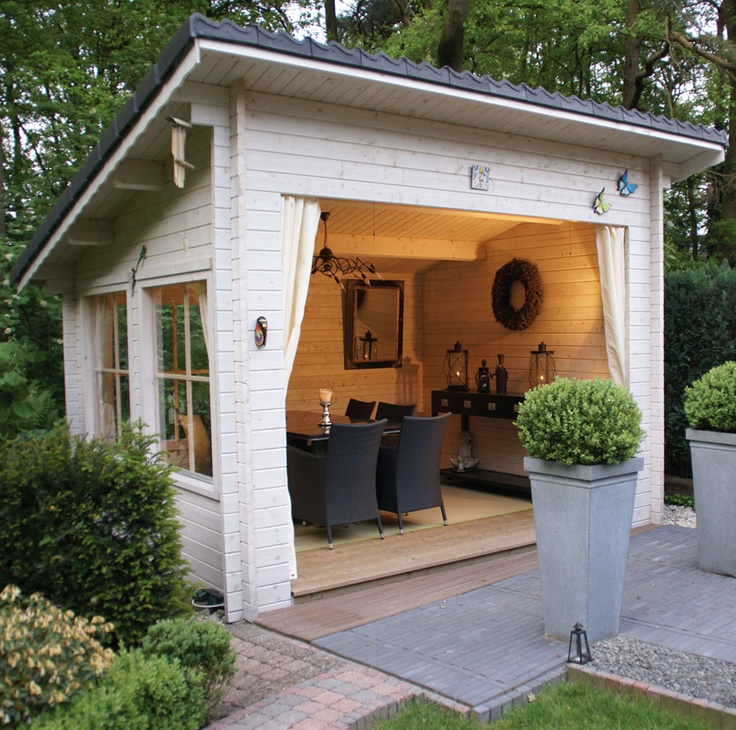 Built by this company in the Netherlands.


14. For the Girl who has Everything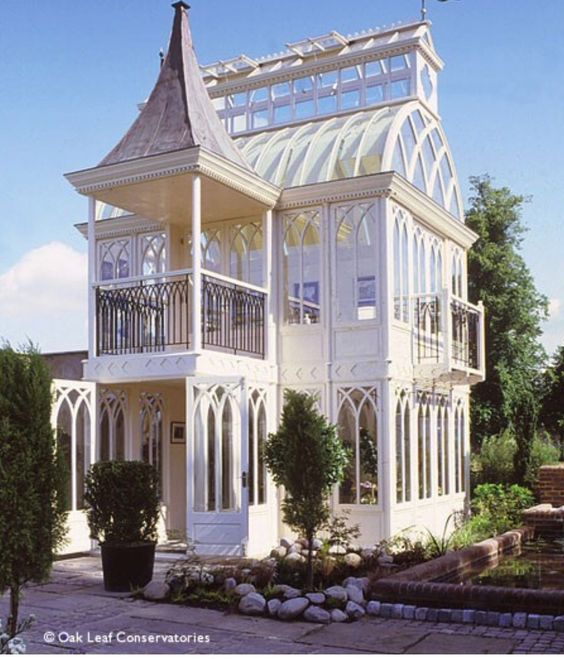 Designed by Oak Leaf Conservatories of York


15. A Semi-Detatched Wendy House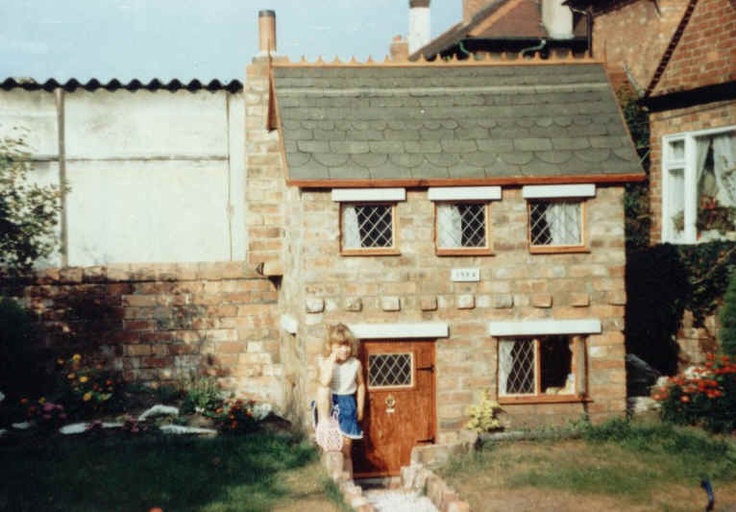 Source sadly unknown from Pinterest


16. Tudor Wendy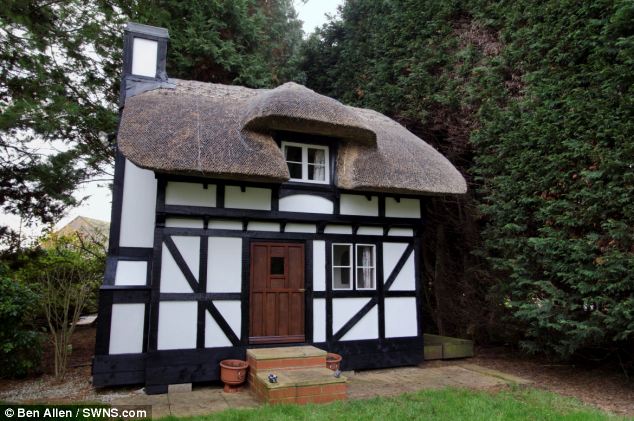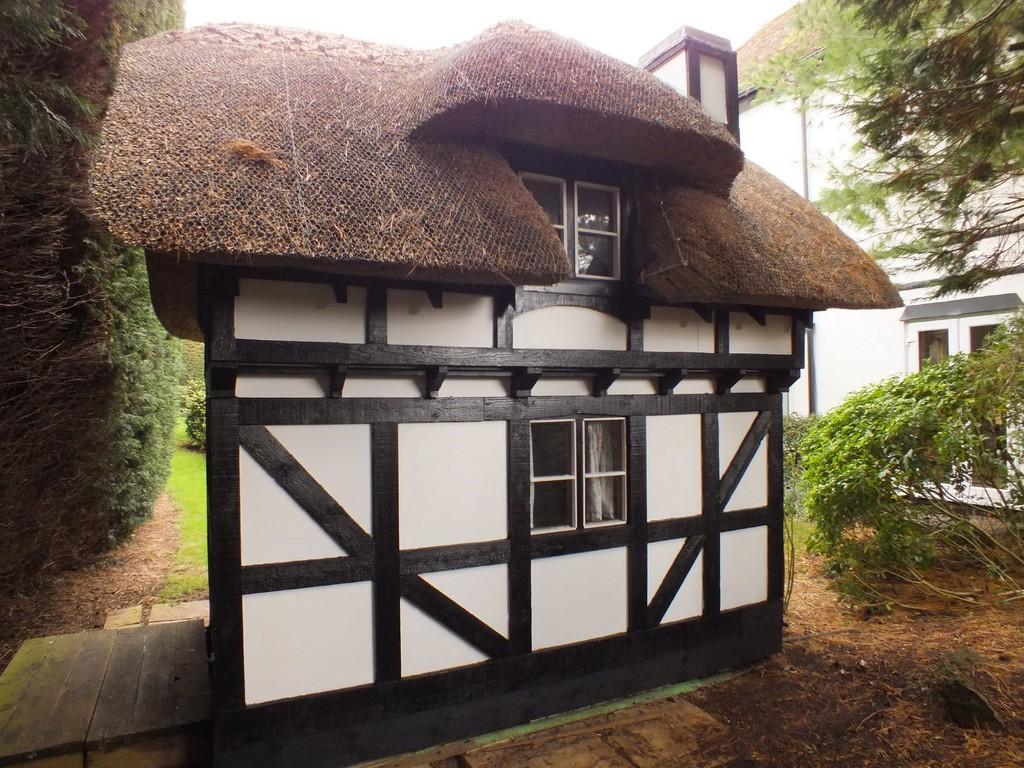 This two-story thatched Wendy cottage with two bedrooms and electricity recently sold for £6,500. More photos here.


17. Wendy goes Contemporary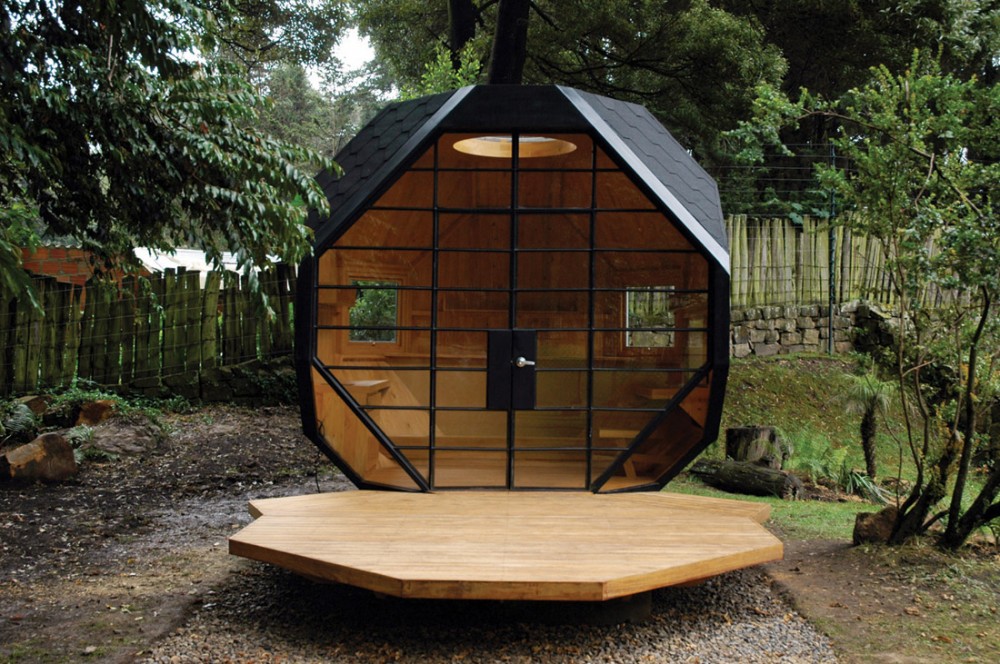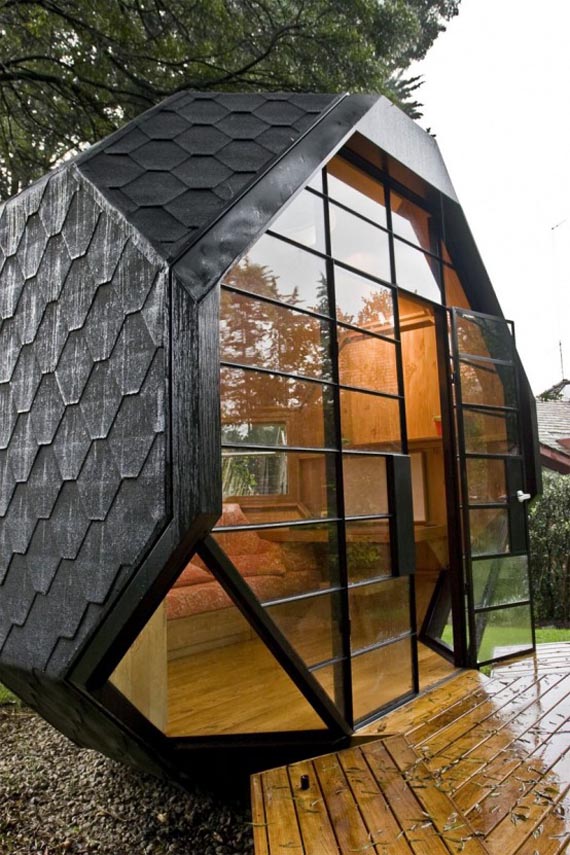 The habitable polyhedron playhouse by Manuel Villa


18. Make-shift Wendy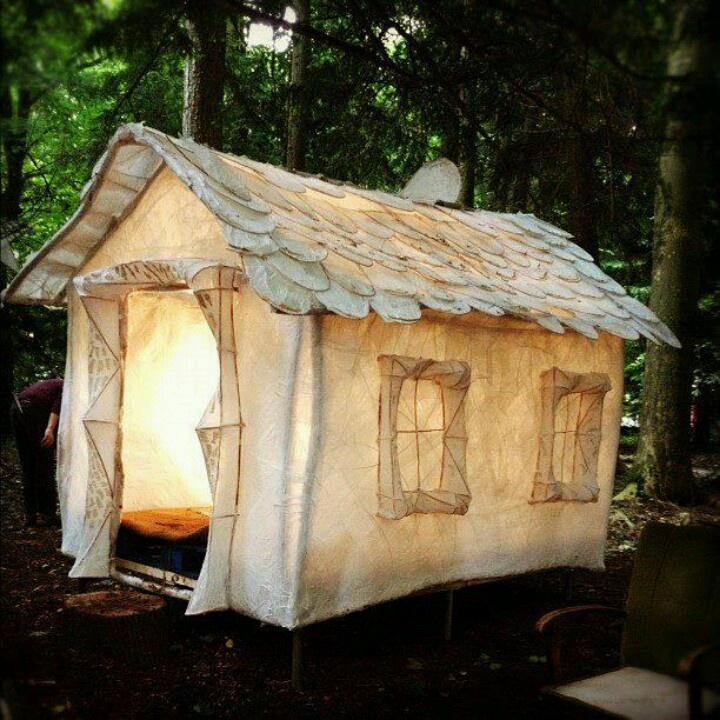 (On the case looking for the seller of this tent)- via Pinterest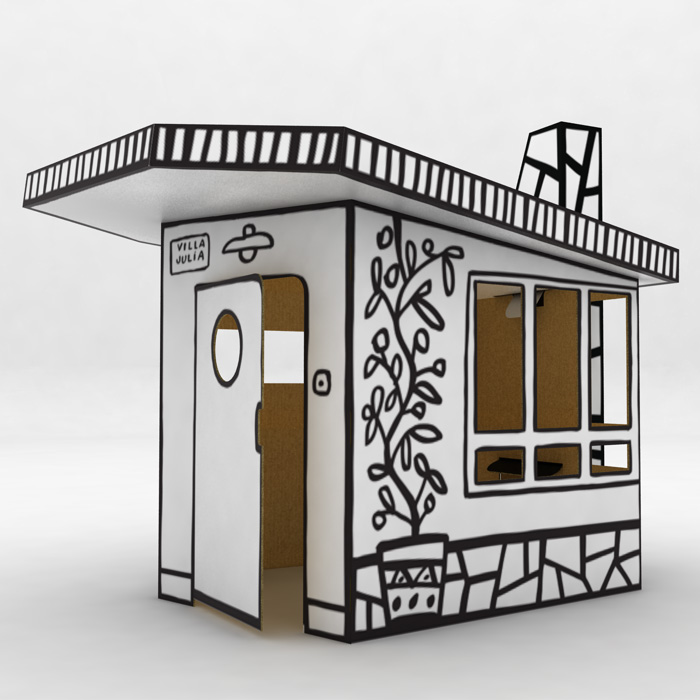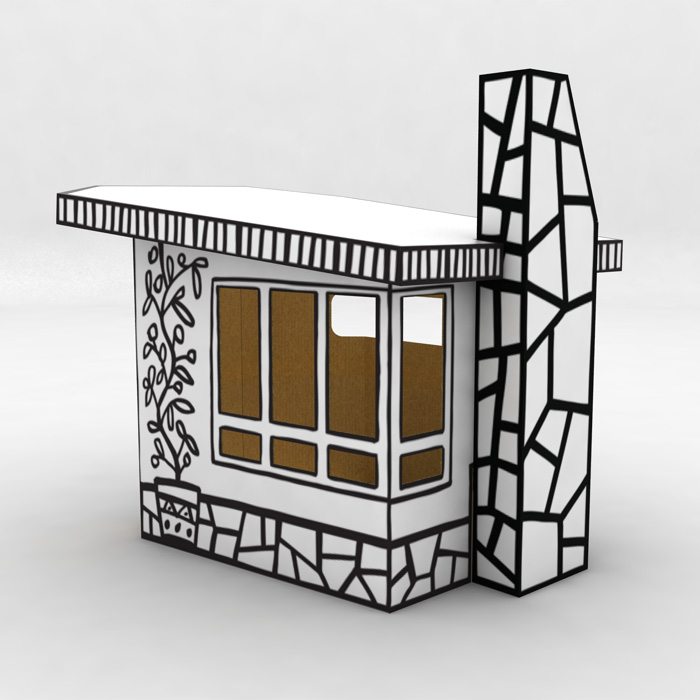 Cardboard house 135cm in height, from Panik Design


19. Wendy in Paris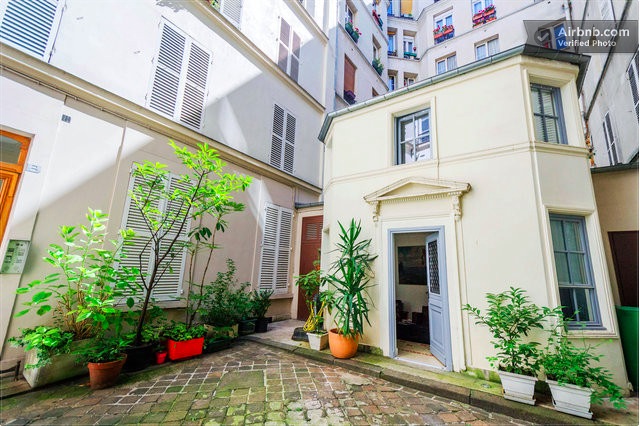 This doll house maisonette situated inside a charming paved courtyard is available to rent through Airbnb.


20. Wendy and Peter's Secret Love Nest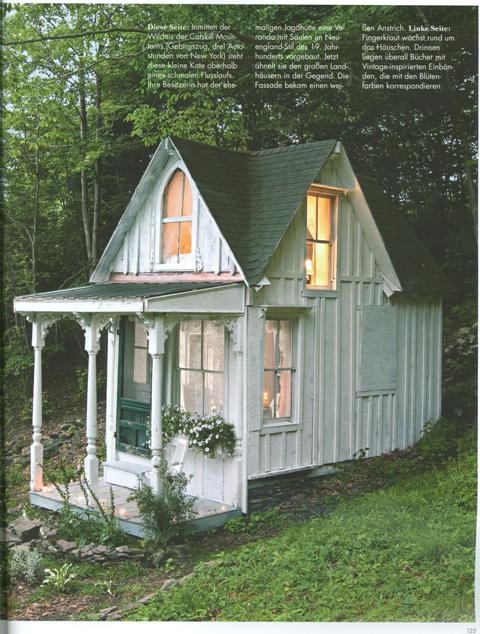 (For when Peter Pan grows up)

Sammy Foster's studio in the Catskills, NY, see more images here.