sassy: adjective \ˈsa-sē\ impudent, lively, spirited, vigorous, distinctively smart and stylish, showing no respect for people in authority, saucy, pert, confident, chic.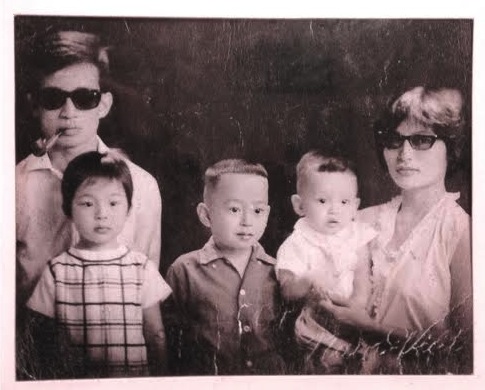 "This picture is hanging in my local sandwich shop. Owners parents were definitely old school cool." –Shared by CousinDan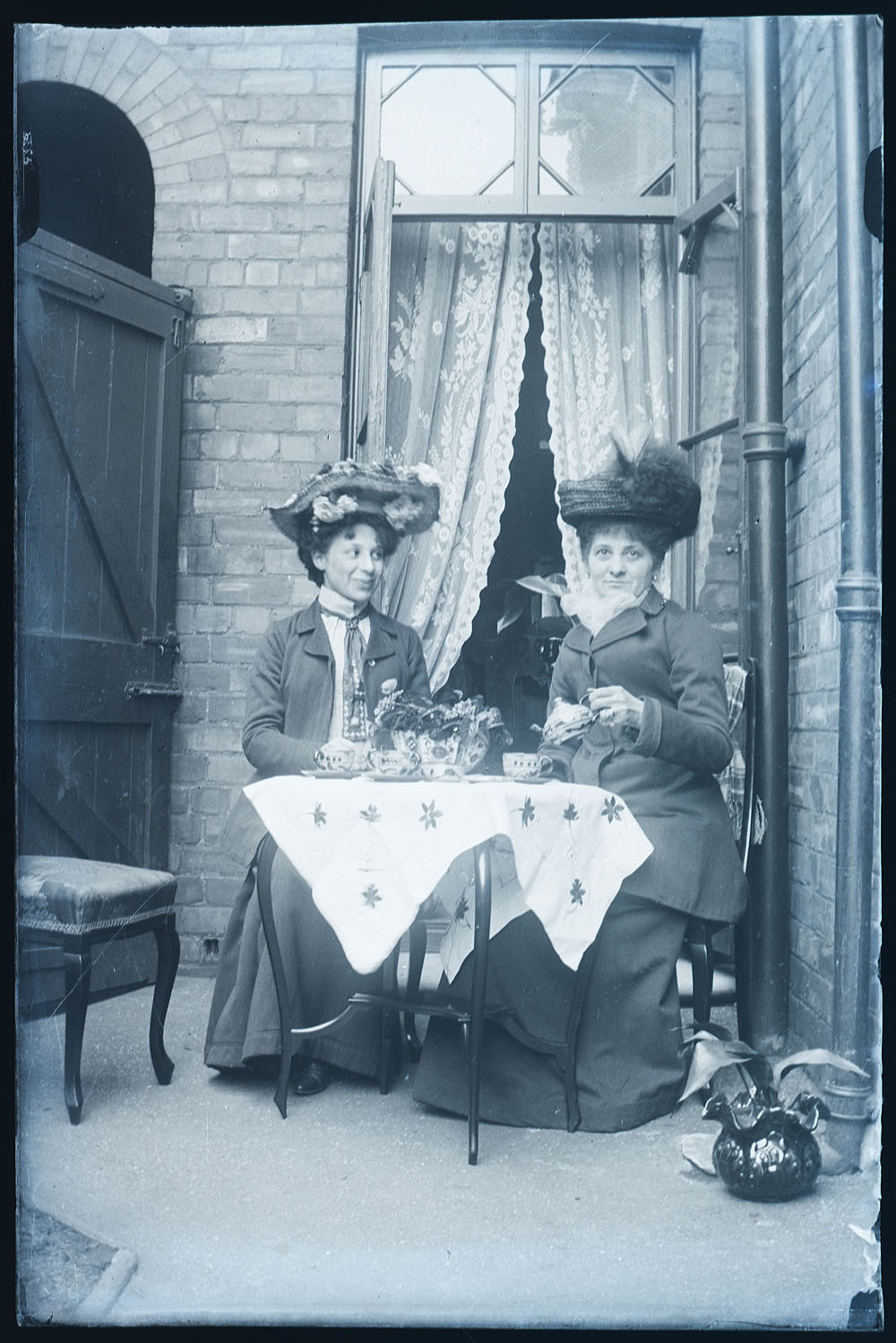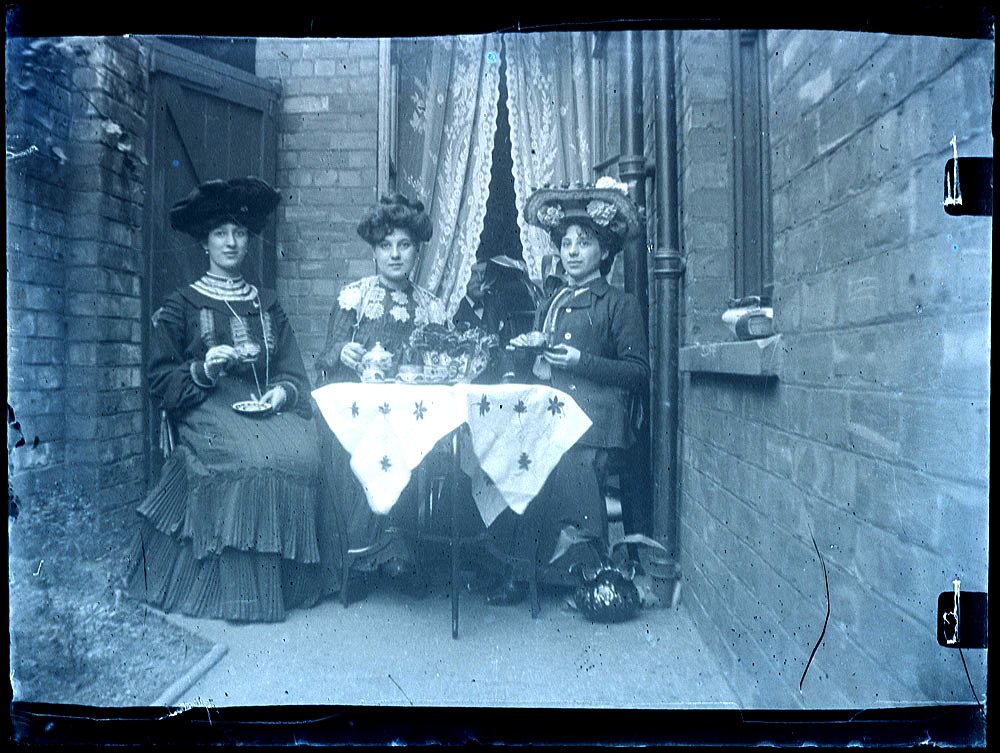 "Tea in the yard", circa 1910 found by James Morley of What's that Picture.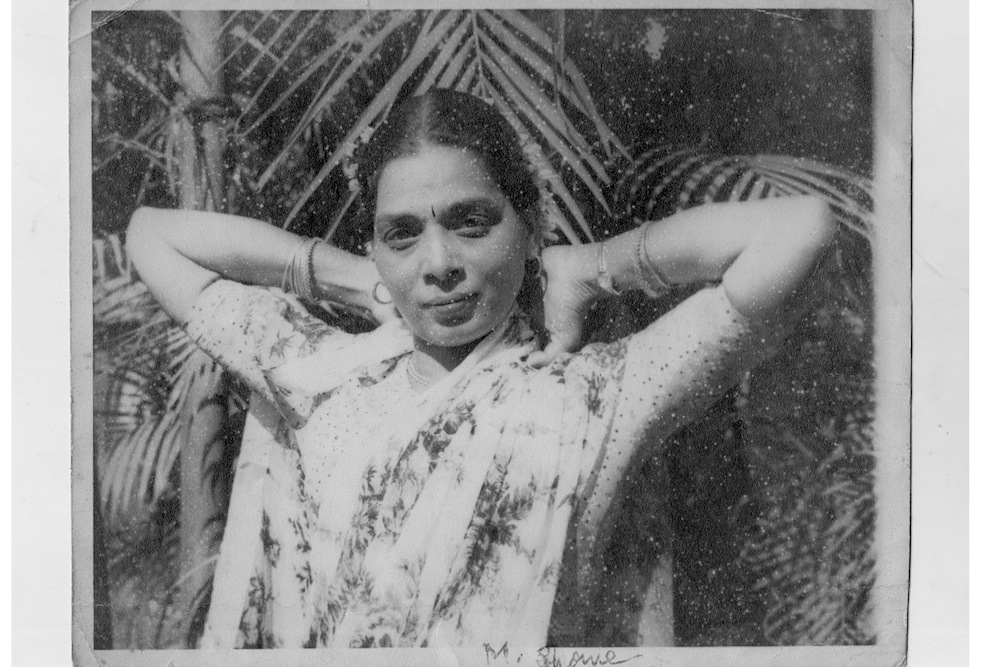 "I had to send you this one picture of my grandmother. It was taken sometime in the late 1940s in Calcutta, and shows her in an uncharacteristically bold pose – I was definitely shocked to say the least, to see my conservative grandmother strutting her stuff."
–Submitted by reader Tara Eashwar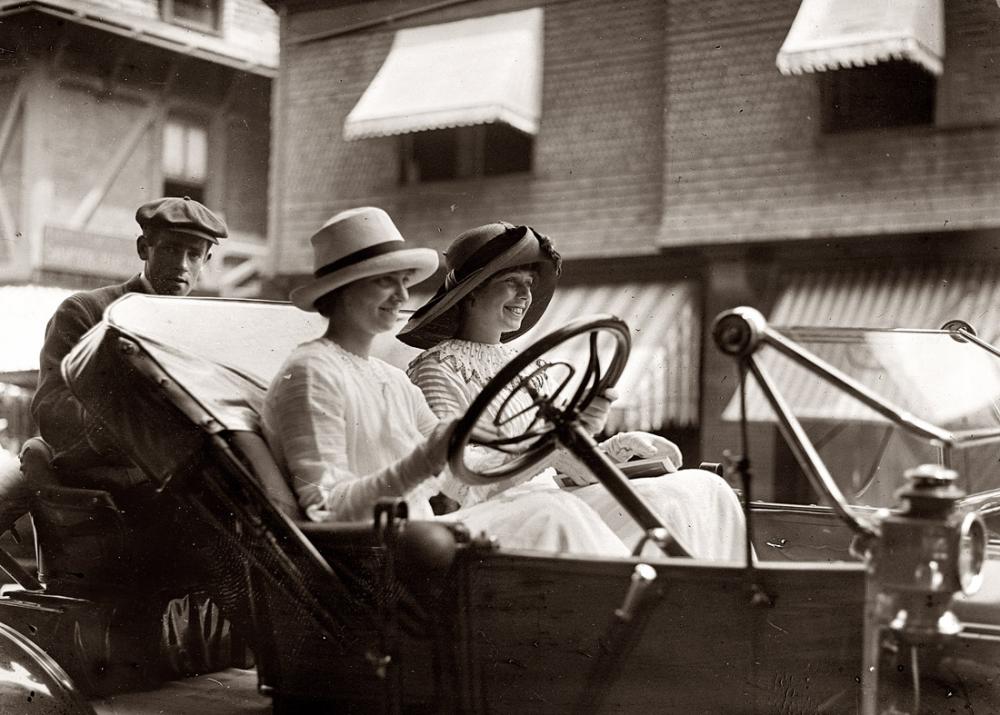 "Miss Powell and Miss Sands" circa 1910. G.G. Bain Collection– found and available to buy on the Shorpy.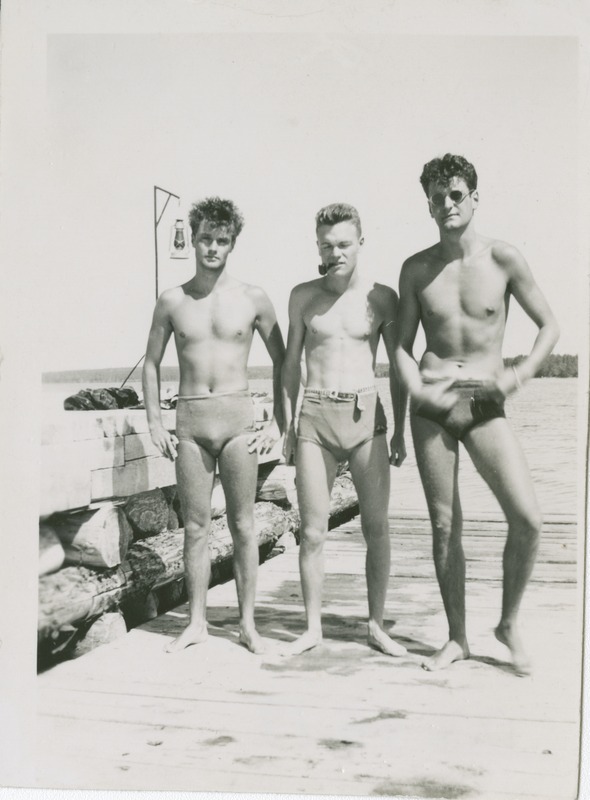 Ken Woods, John Gareau, Keith Woods, 1943 – found on Saskatchewan History Online.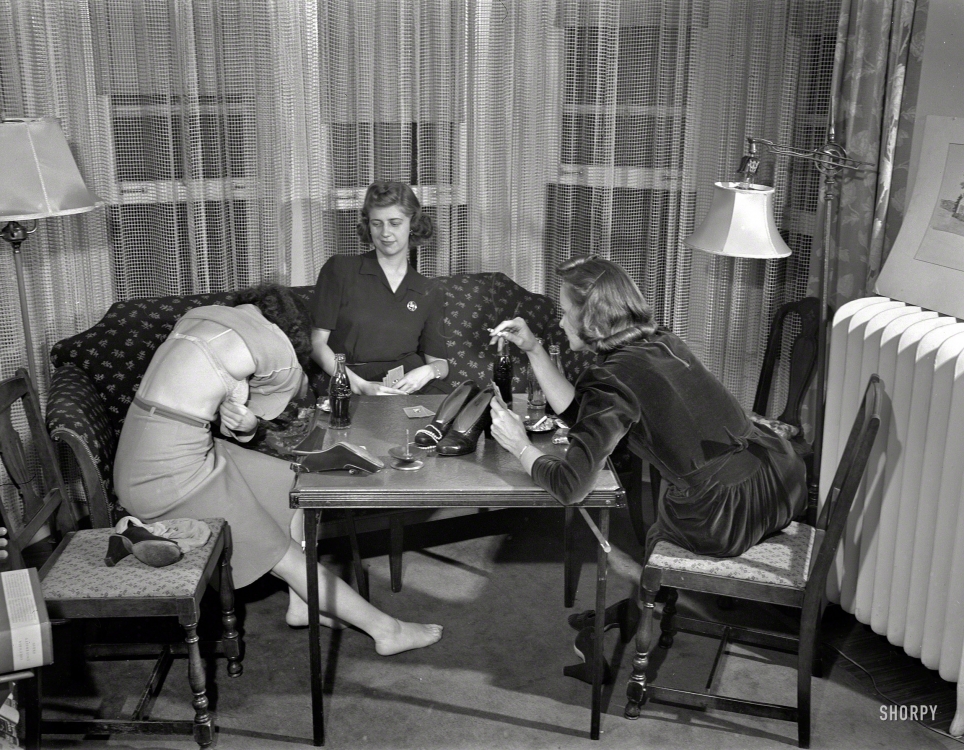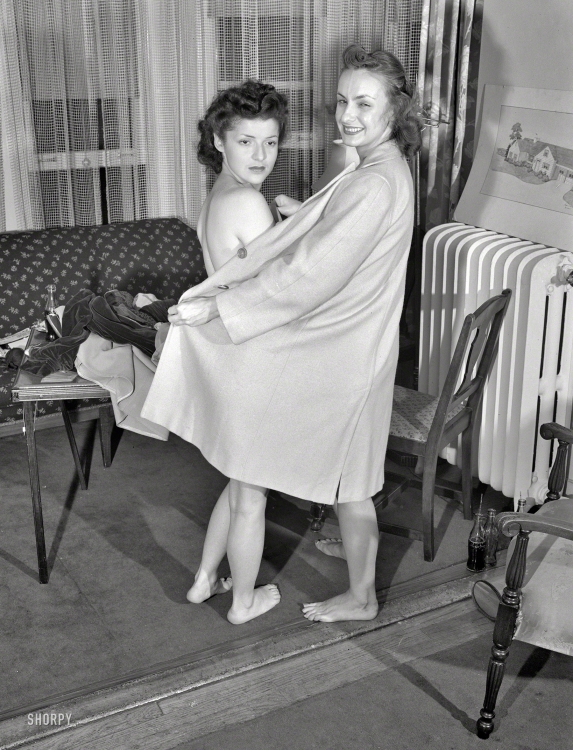 "Summer 1941. Detroit, Michigan. Girls playing strip poker and drinking Coca-Cola", found and available to buy on the Shorpy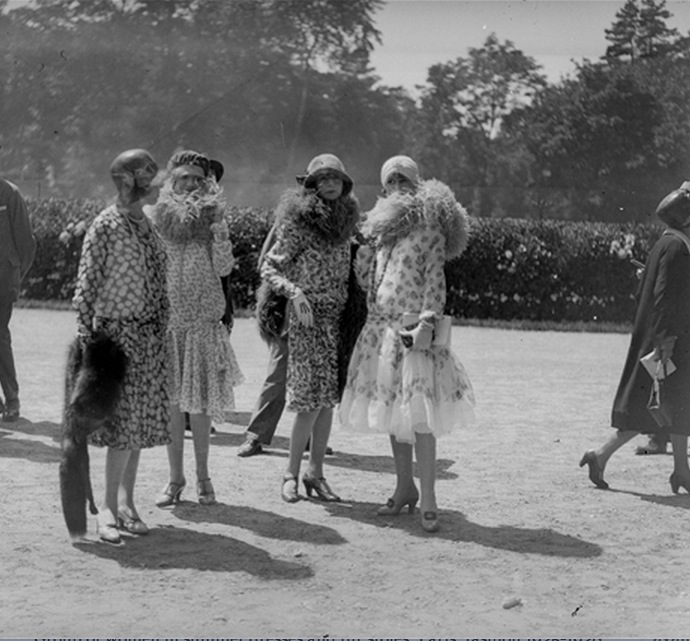 Group of women in summer dresses and fur stoles. Paris, fashion 1925-1928, photographed by Roger-Viollet, Paris Images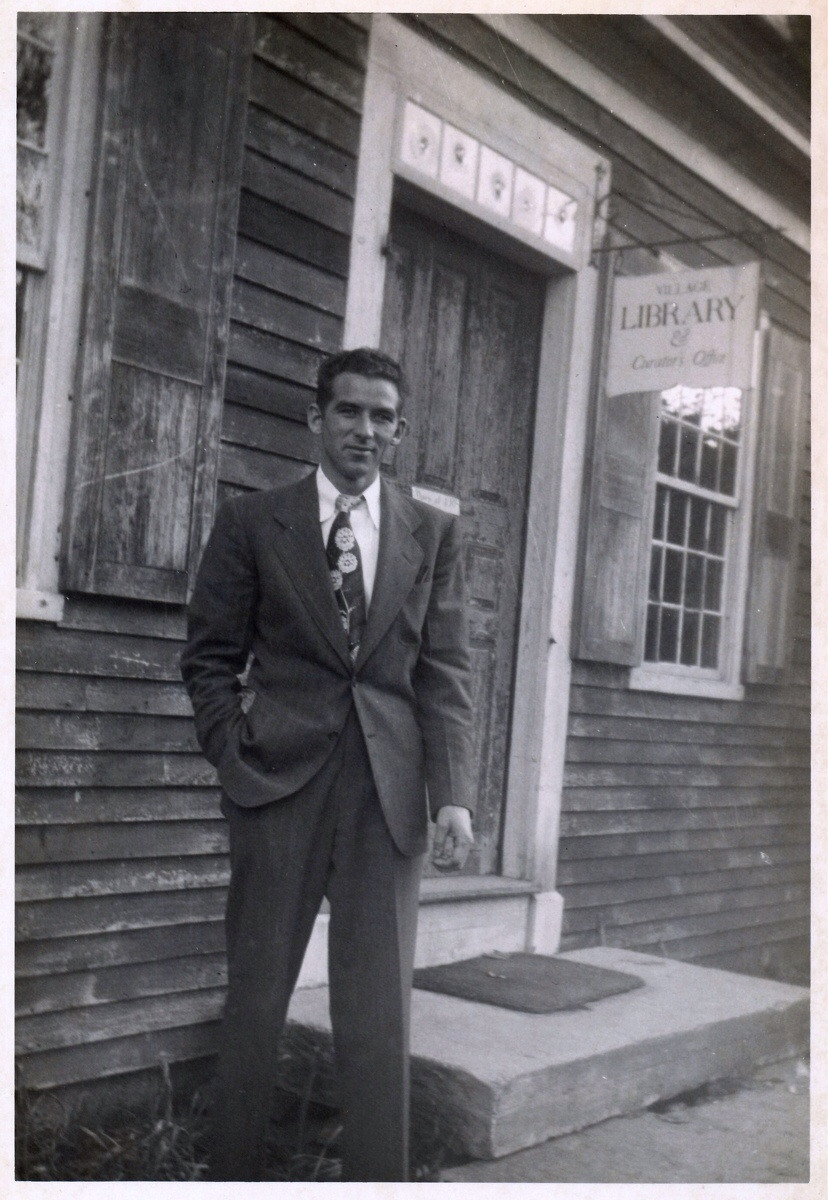 "My dapper dad in the early 1950's" – from Susan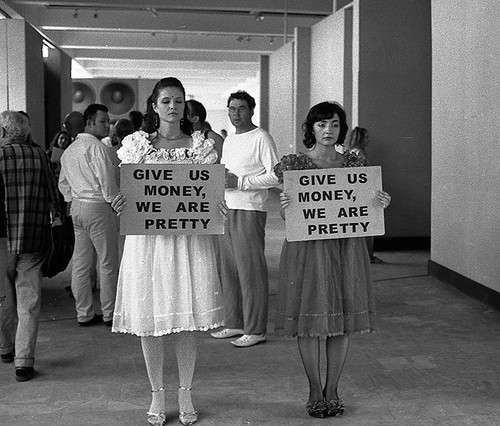 Found here.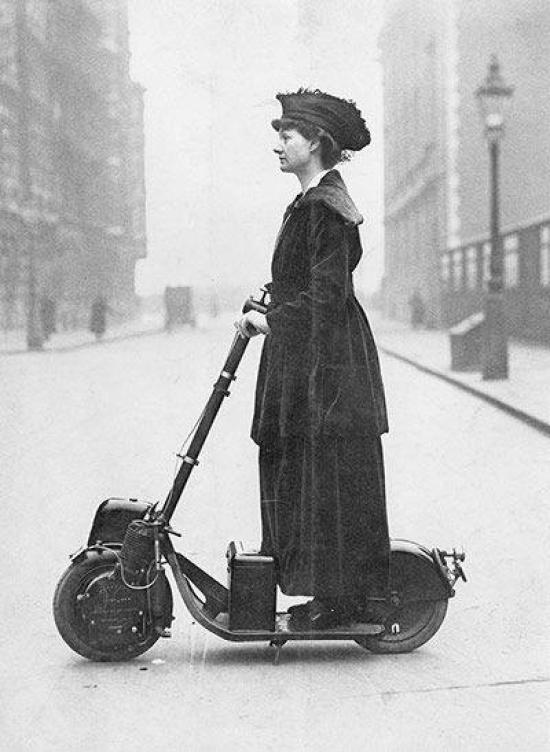 "Lady Florence Norman, a suffragette, on her motor-scooter in 1916, travelling to work at offices in London where she was a supervisor. The scooter was a birthday present from her husband, the journalist and Liberal politician Sir Henry Norman"– found by GdfFalksen.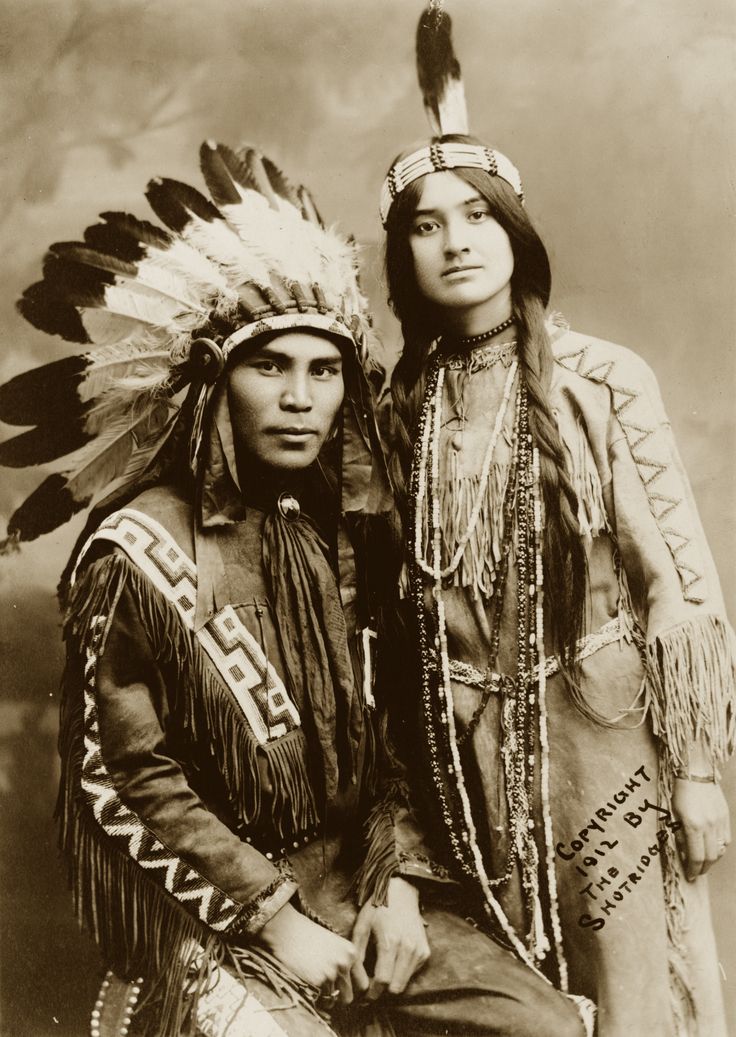 Native North American couple, Situwuka and Katkwachsnea, 1912, found here.
Found photograph, circa 1930s, available to buy on Etsy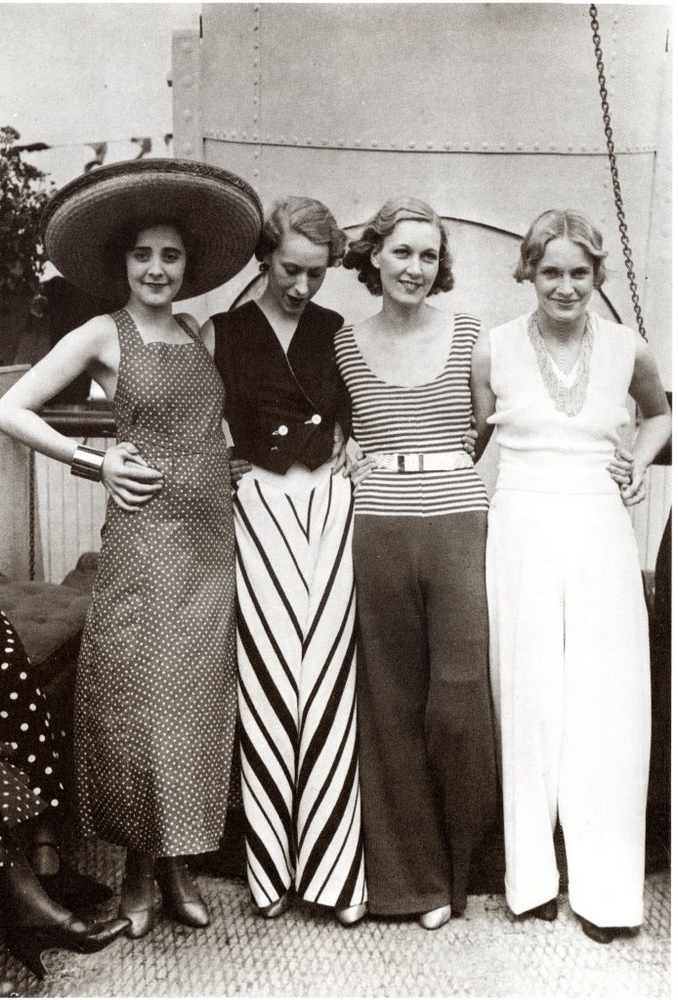 Circa 1930s, found on Giant pants of the 1930s.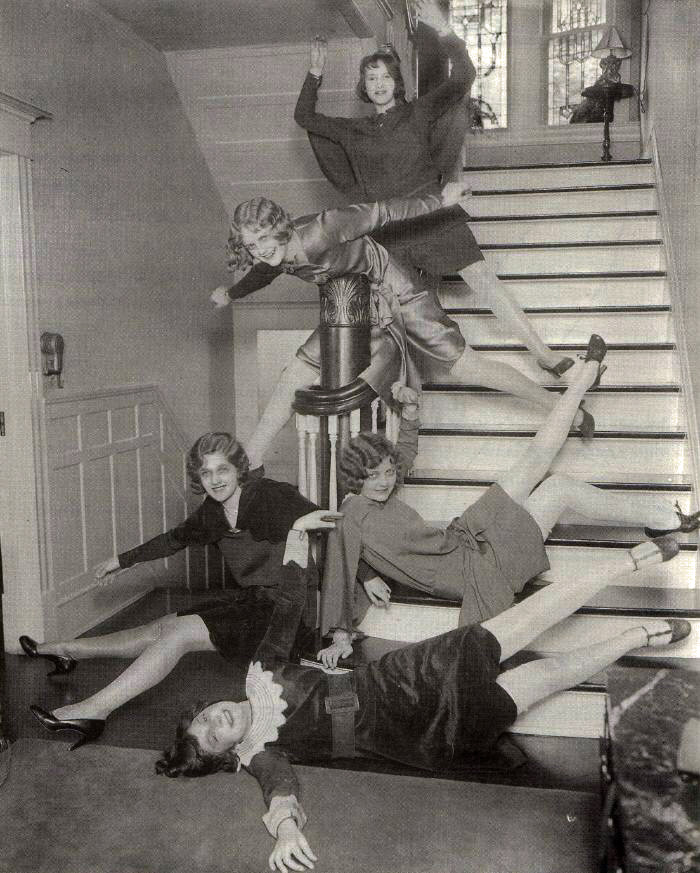 Circa 1920s, found by Retronaut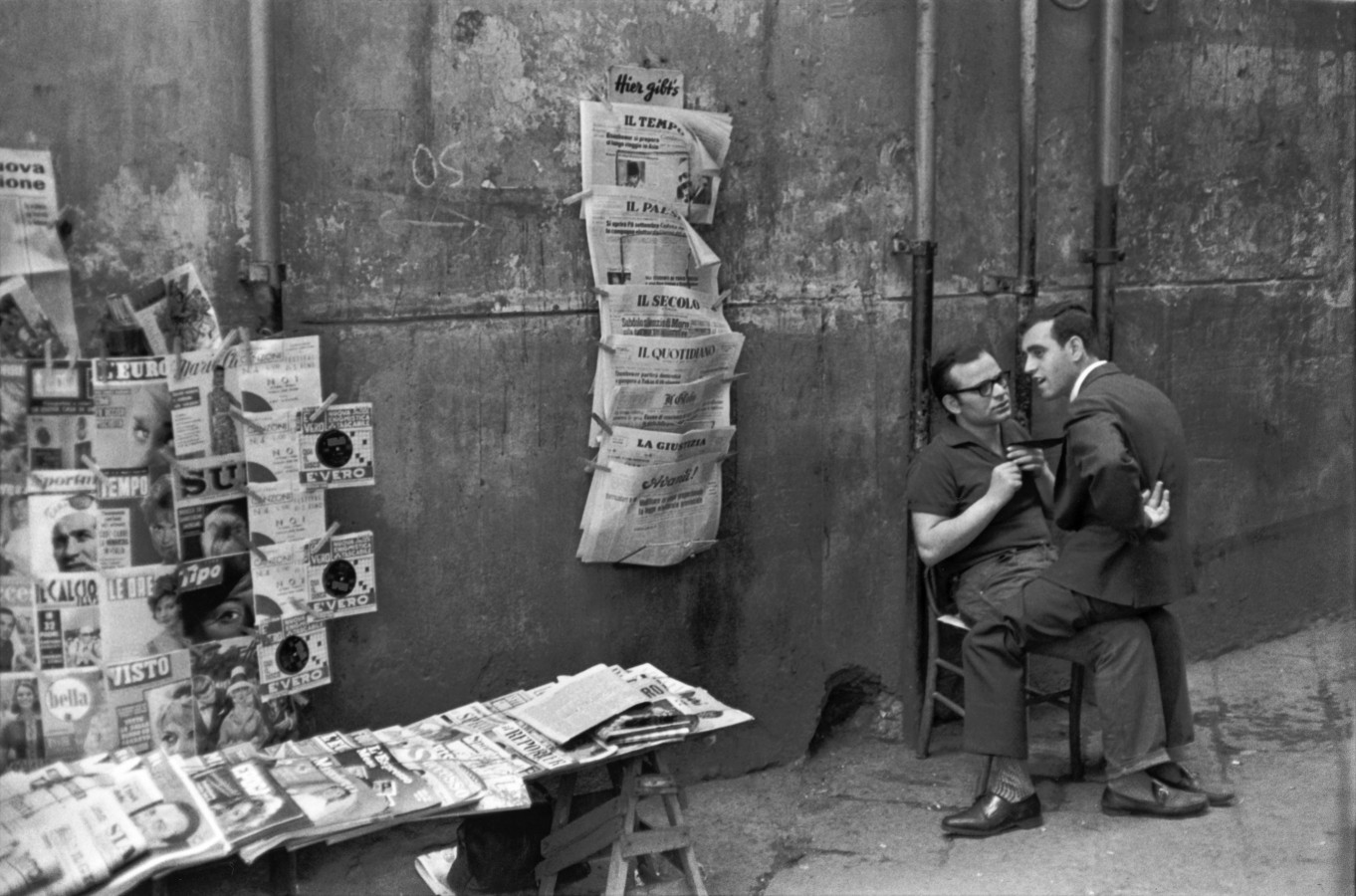 Untitled, 1960 by Henri Cartier-Bresson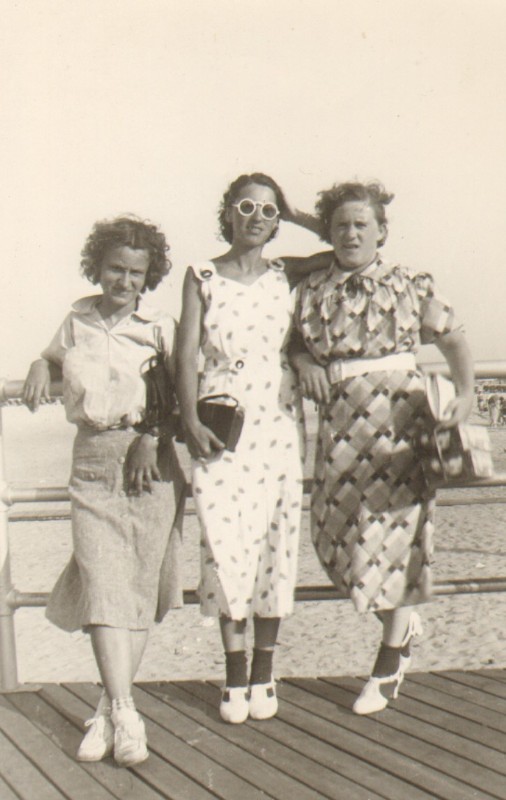 "Here's a photo of my Mom (in the round glasses) her sister and friend on the Atlantic City boardwalk.  I always thought it displayed a certain amount of sass.  Mom's not with us anymore but she would have been 101 yesterday."
–Submitted by reader Greg Hughes of Moscow, Idaho, USA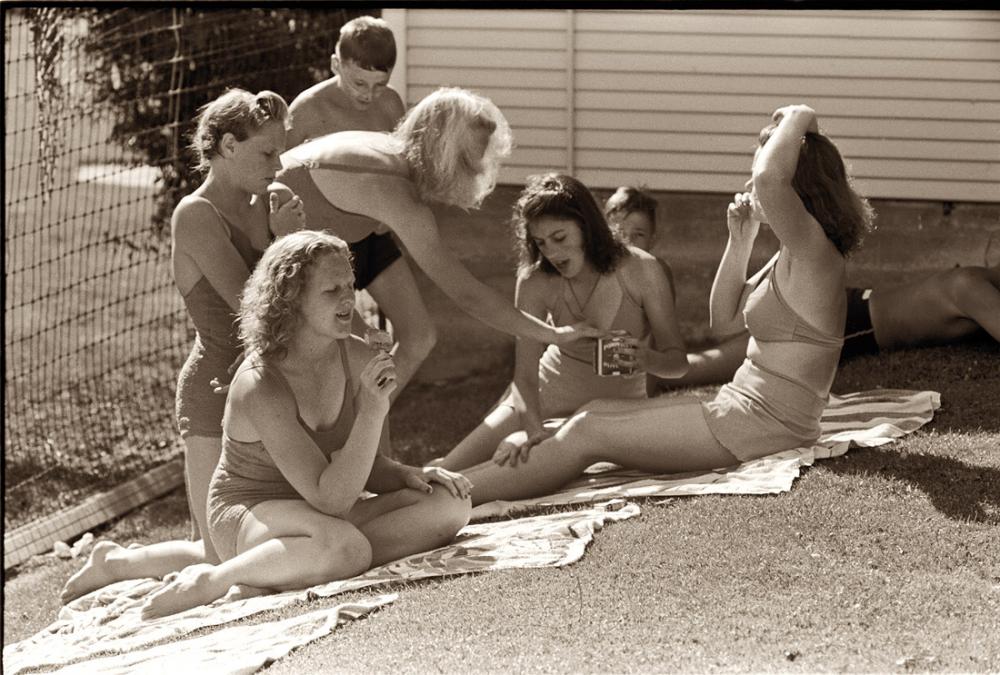 Caldwell, Idaho. July 1941. "Sunbathers at city park swimming pool." – Found on Shorpy.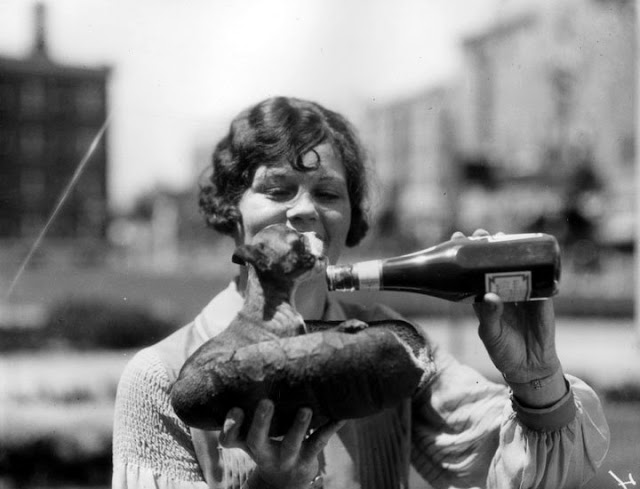 Vintage Hot dog, from Vintage Everyday.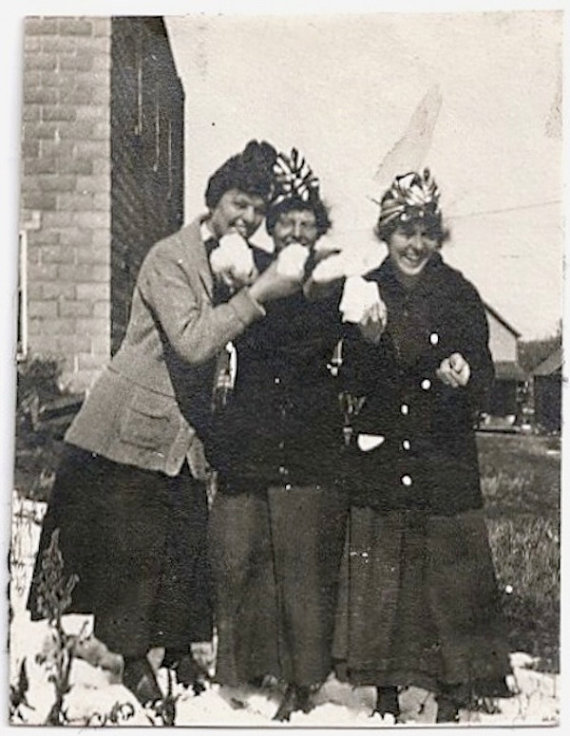 Women playing in the snow, circa 1910, available to buy on Etsy.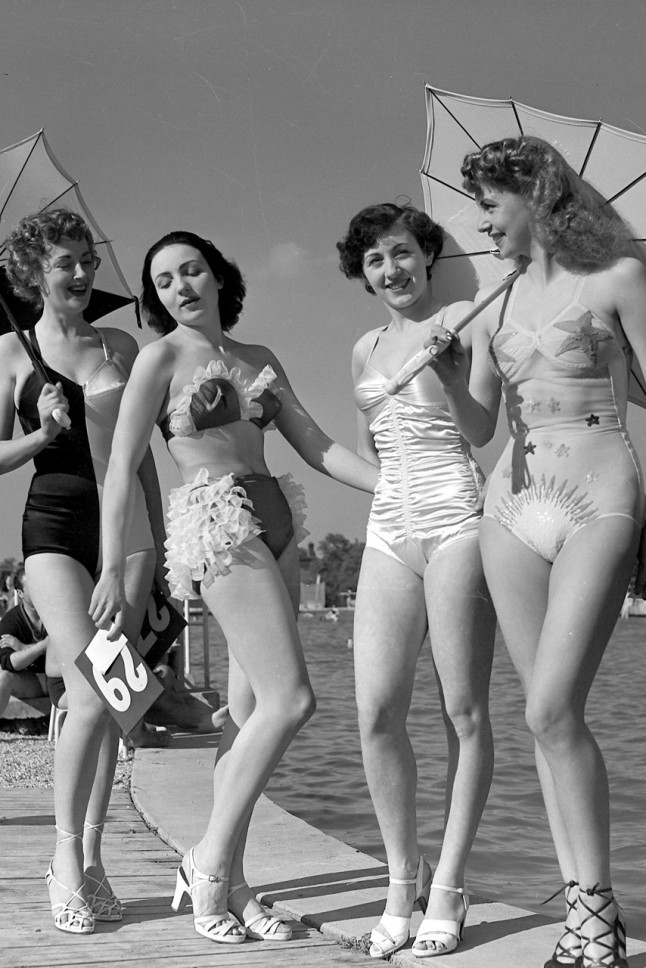 Swimsuit Competition, Paris, 1949.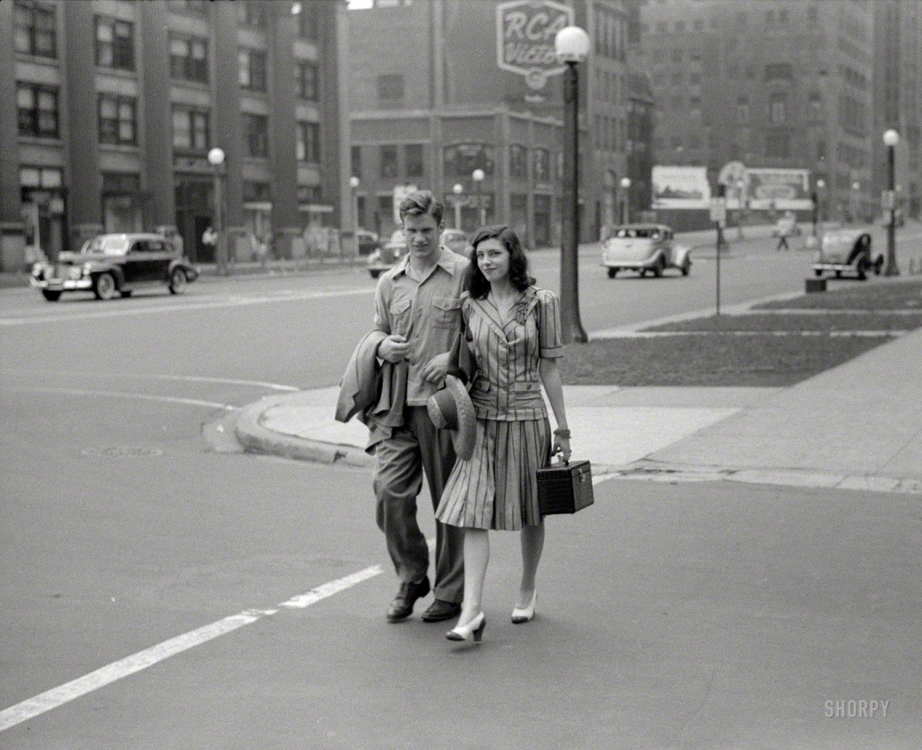 "Traffic stopper", Michigan Avenue, Chicago, July 1941. Found and available to buy on the Shorpy.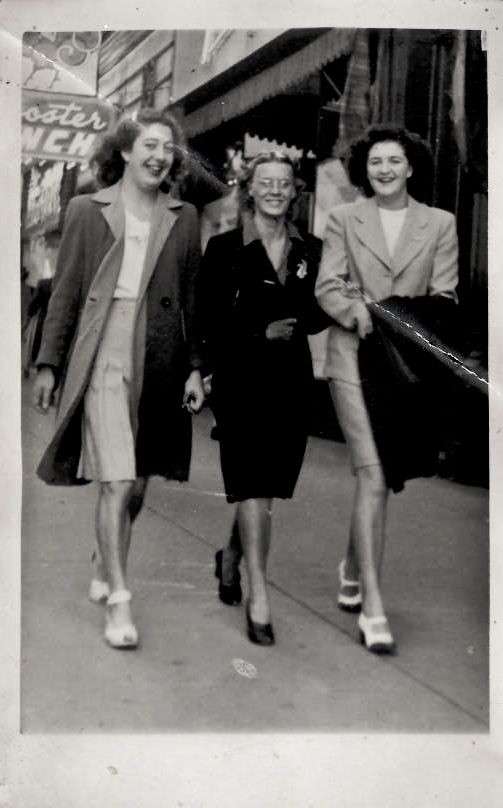 Girls going out, 1938, shared by Anne Lebedovich, photographed by Foncie, a Vancouver-based photographer who made a living standing on a street corner in the city for more than half a century, snapping passerbyers.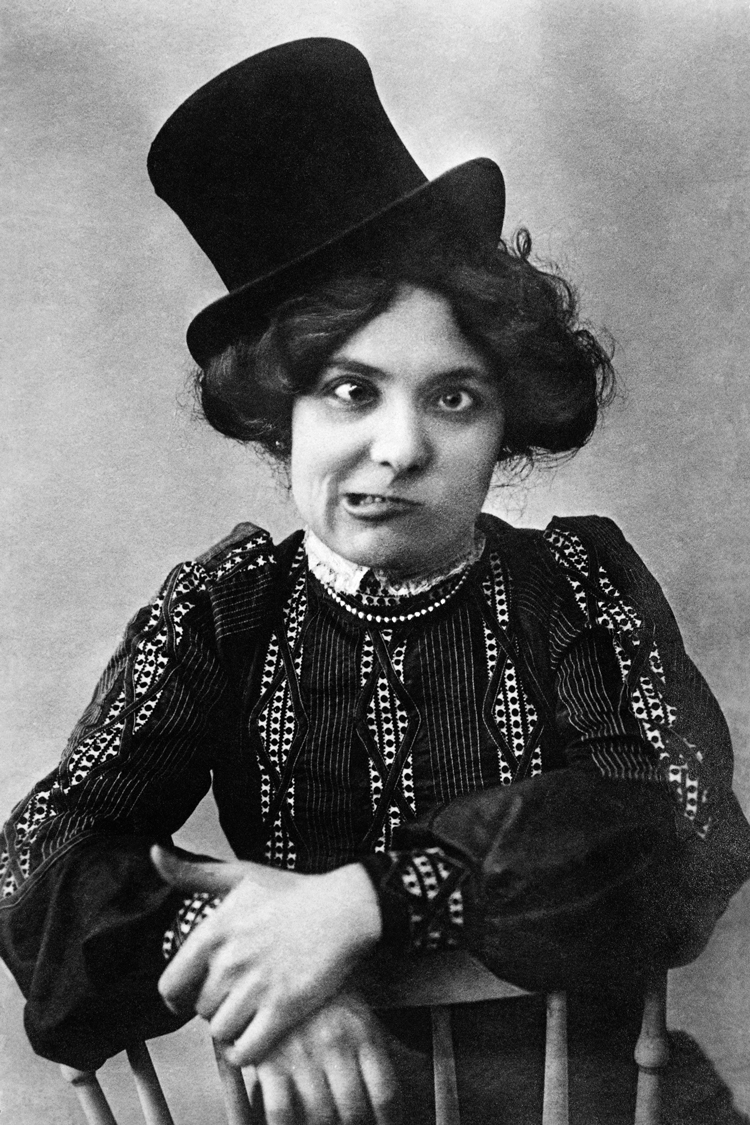 Circa late 1800s, found by Retronaut.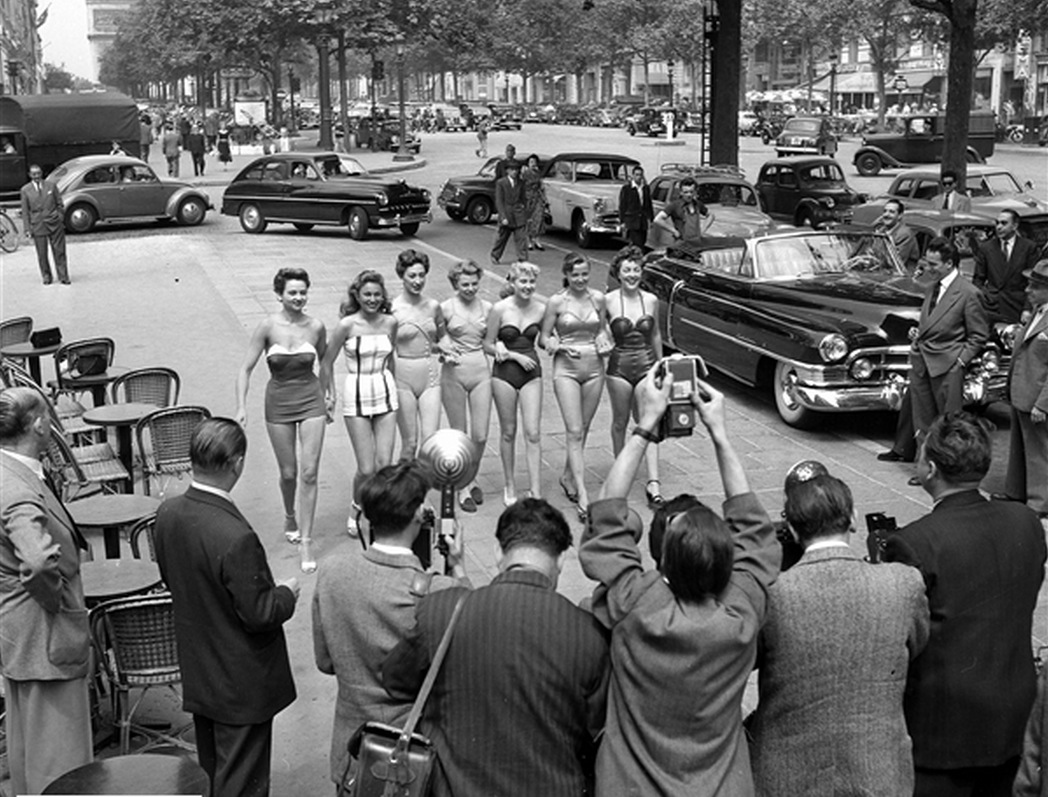 Chorus girls in front of Fouquet's, Paris, avenue des Champs-Elysées, on June 26, 1952, by Roger-Viollet from Paris en Images.
:::
MORE SASS:
.