sassy: adjective \ˈsa-sē\ impudent, lively, spirited, vigorous, distinctively smart and stylish, showing no respect for people in authority, saucy, pert, confident, chic.
Greece, 1960s, submitted to Reddit. https://www.reddit.com/r/OldSchoolCool/comments/996n6h/my_dad_with_my_uncle_greece_late_60s/
And we're back, with a new edition of cool kids of history, giving plenty of sass to the camera. Nothing more, nothing less…
1942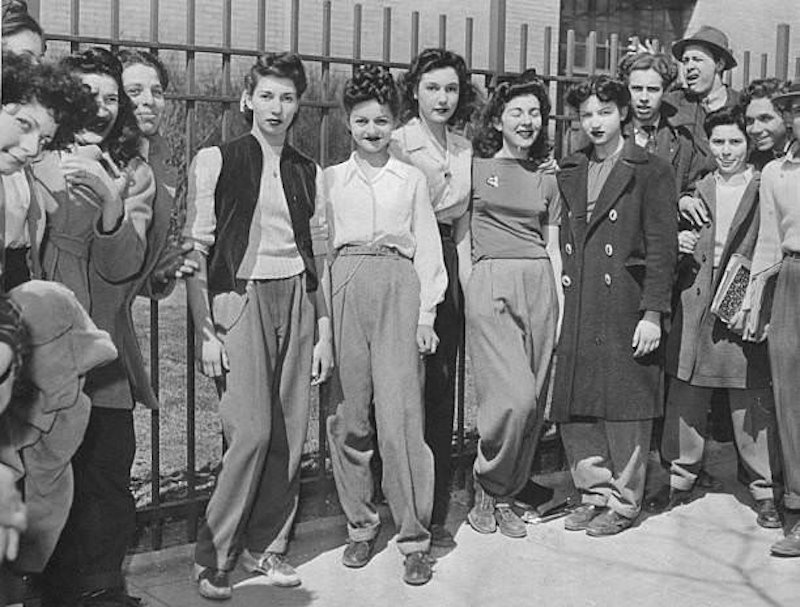 The Brooklyn high school pants protest of 1942. "Should high school girls, particularly students of Abraham Lincoln High School on Ocean Parkway . . . be permitted to wear slacks to class?" The question was asked by the Brooklyn Daily Eagle in March 1942, in an article about 16-year-old Beverly Bernstein who was suspended from Lincoln for showing up to class wearing blue gabardine slacks. Outraged classmates showed their support by coming to school the next day in pants.
1918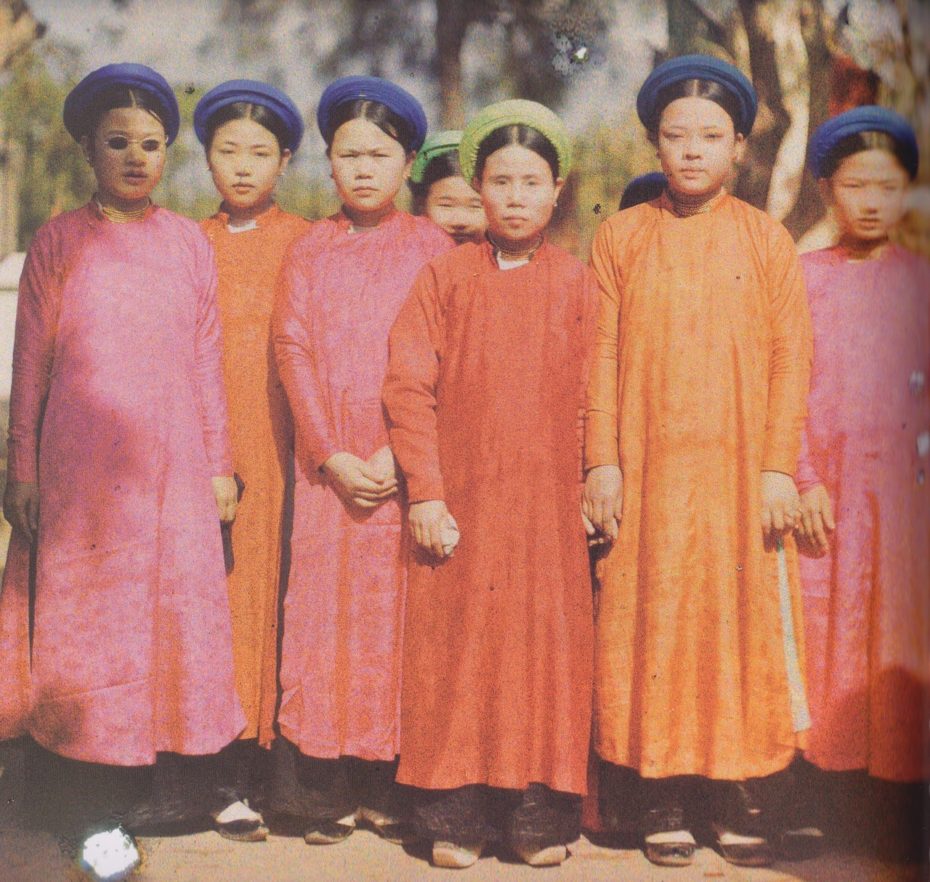 Girl on the left. Indochina, 1918, from Albert Kahn's "Archive of the Planet".
1928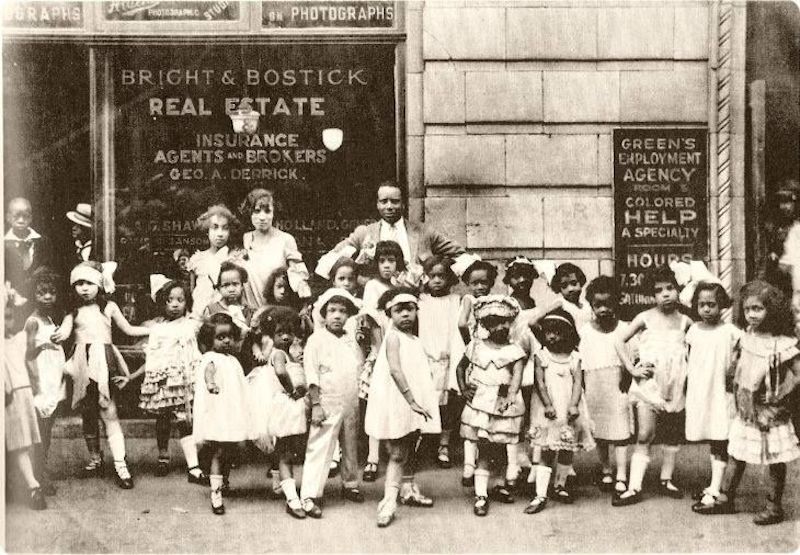 Children's dance class. 
1924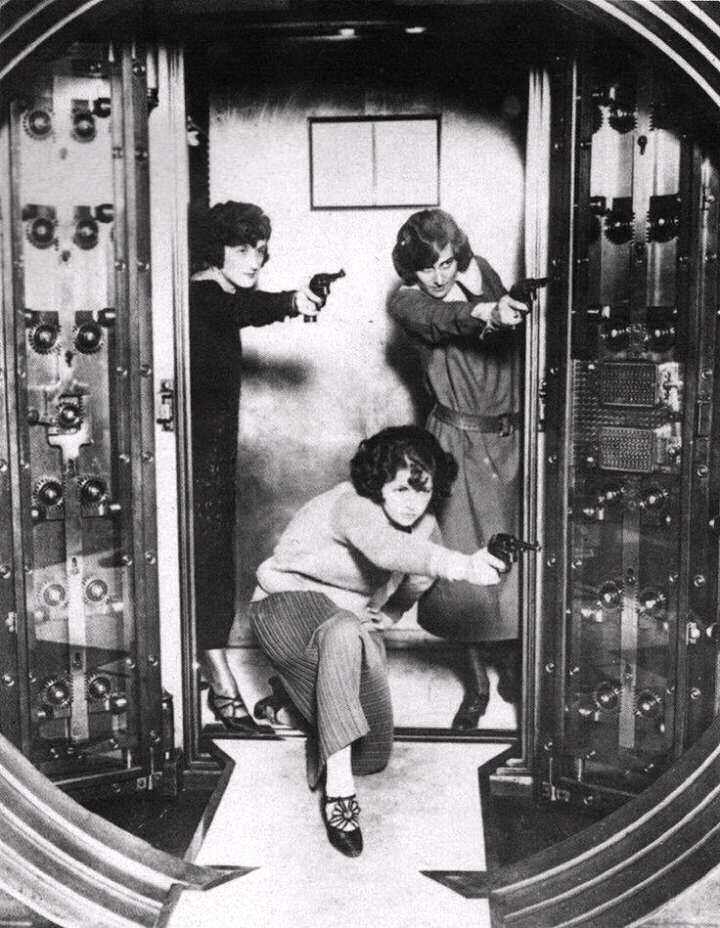 Three employees of the Cleveland Trust Company being trained to defend the main vault in the company's office.
1948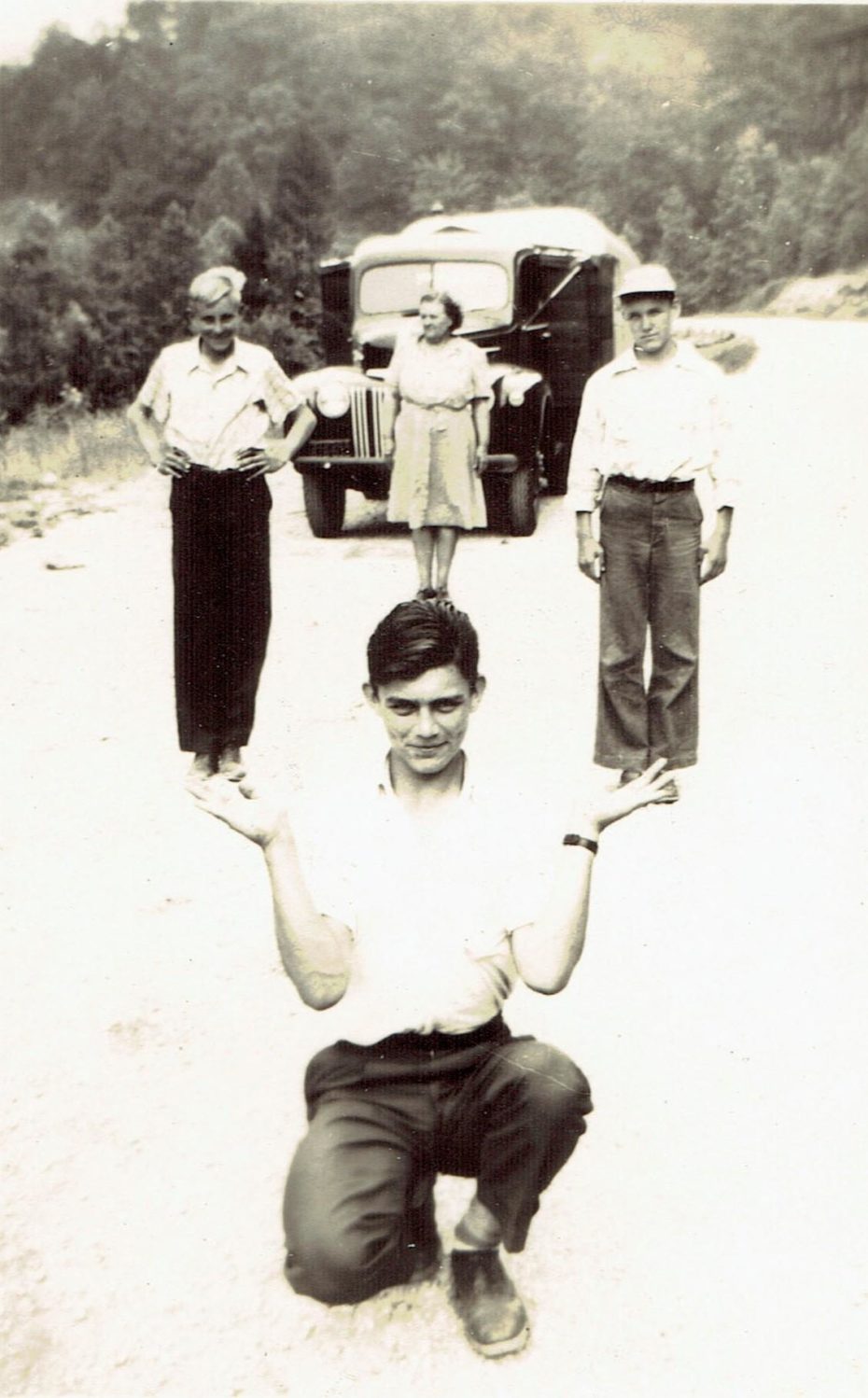 Someone's great grandma and great uncles, submitted to Reddit. 
1953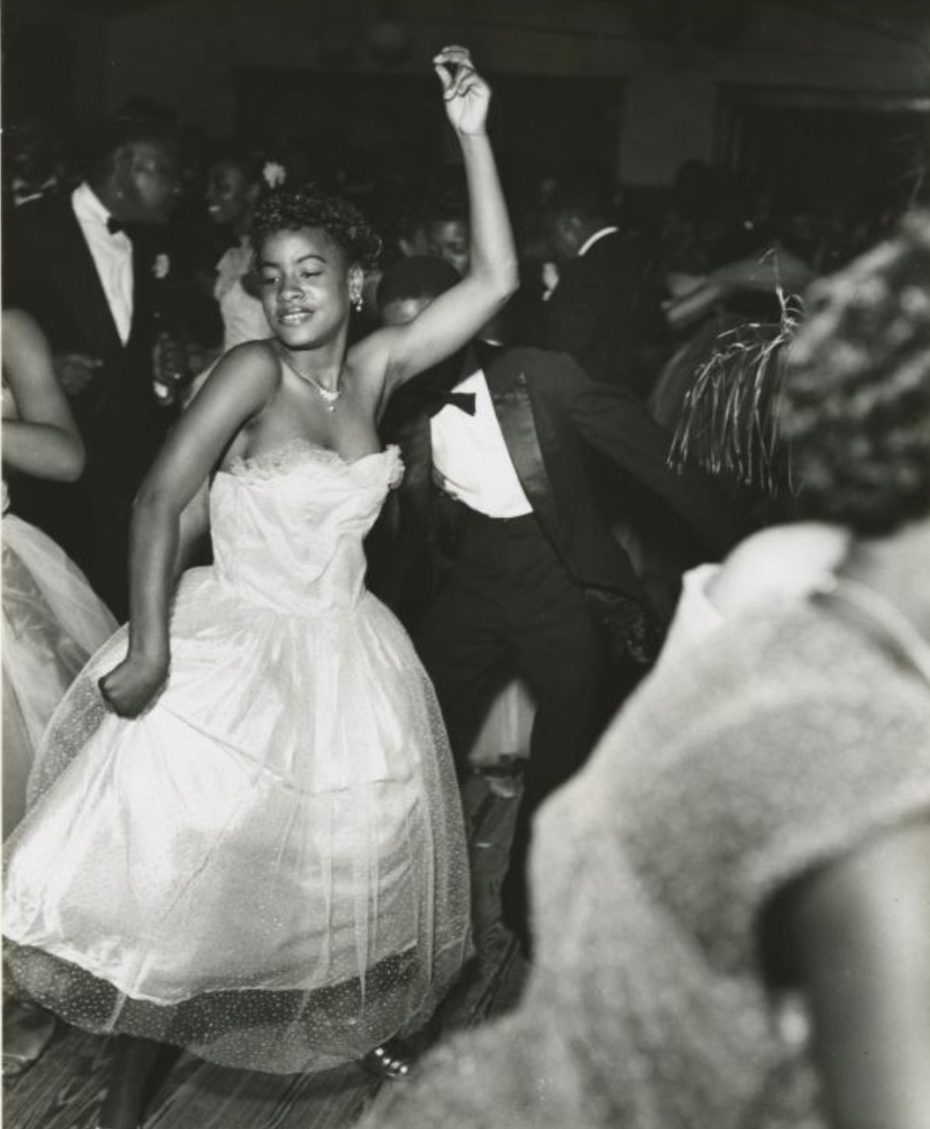 Dancing in tuxedos and tulle at the Bon Temps Carnival Ball, New Orleans.
1884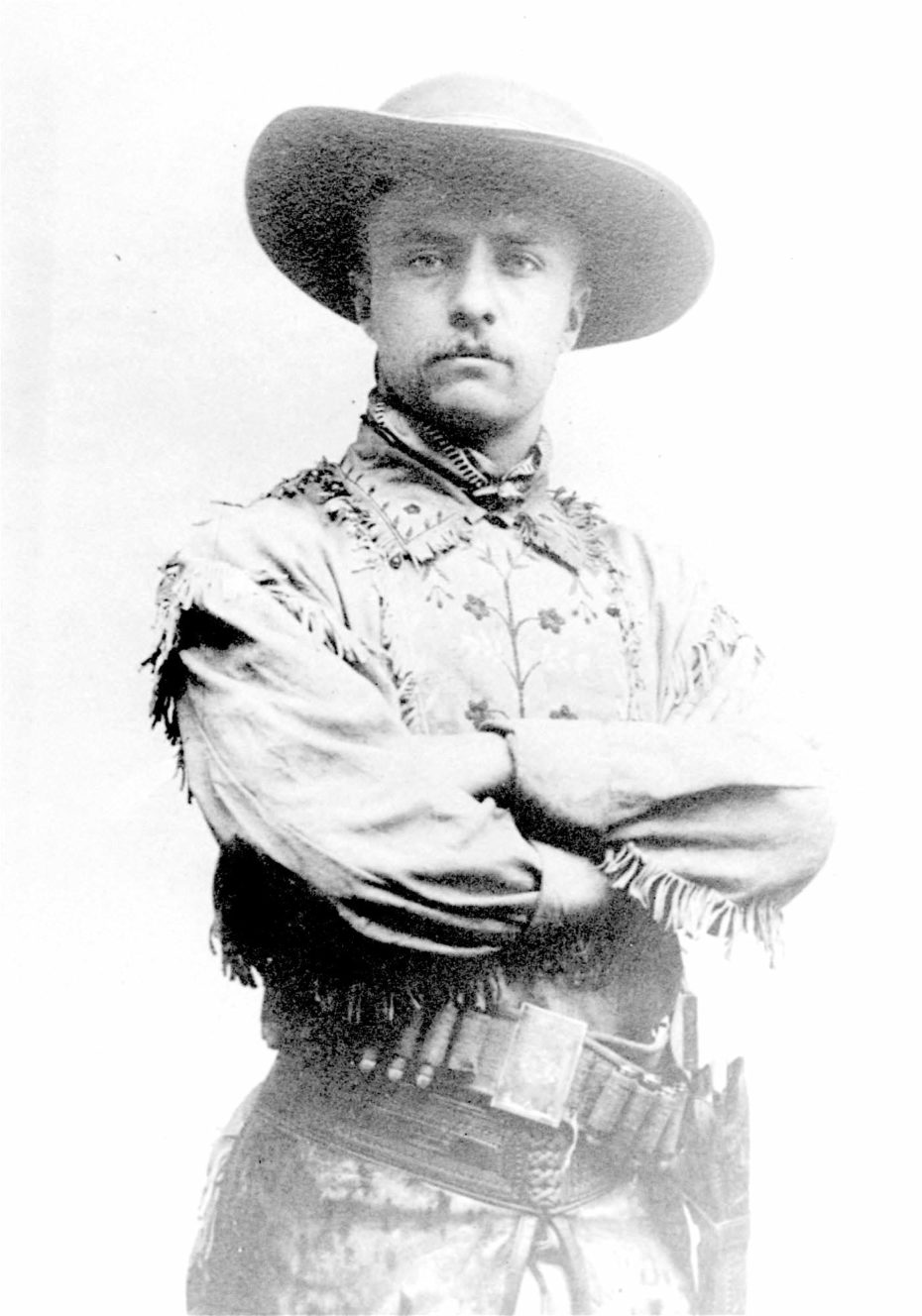 A young Teddy Roosevelt in North Dakota, arguably America's coolest President.
1940s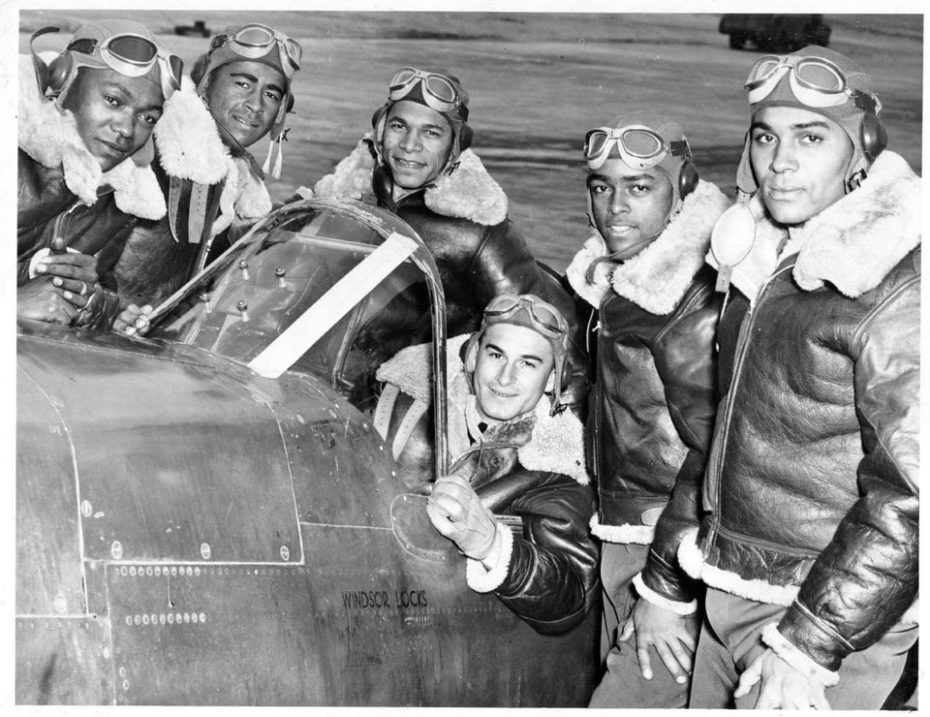 Handsome faces of the Tuskeegee Airmen, WWII.  The group included five Haitians from the Haitian Air Force, a pilot from Trinidad and a Latino airman born in the Dominican Republic.
1944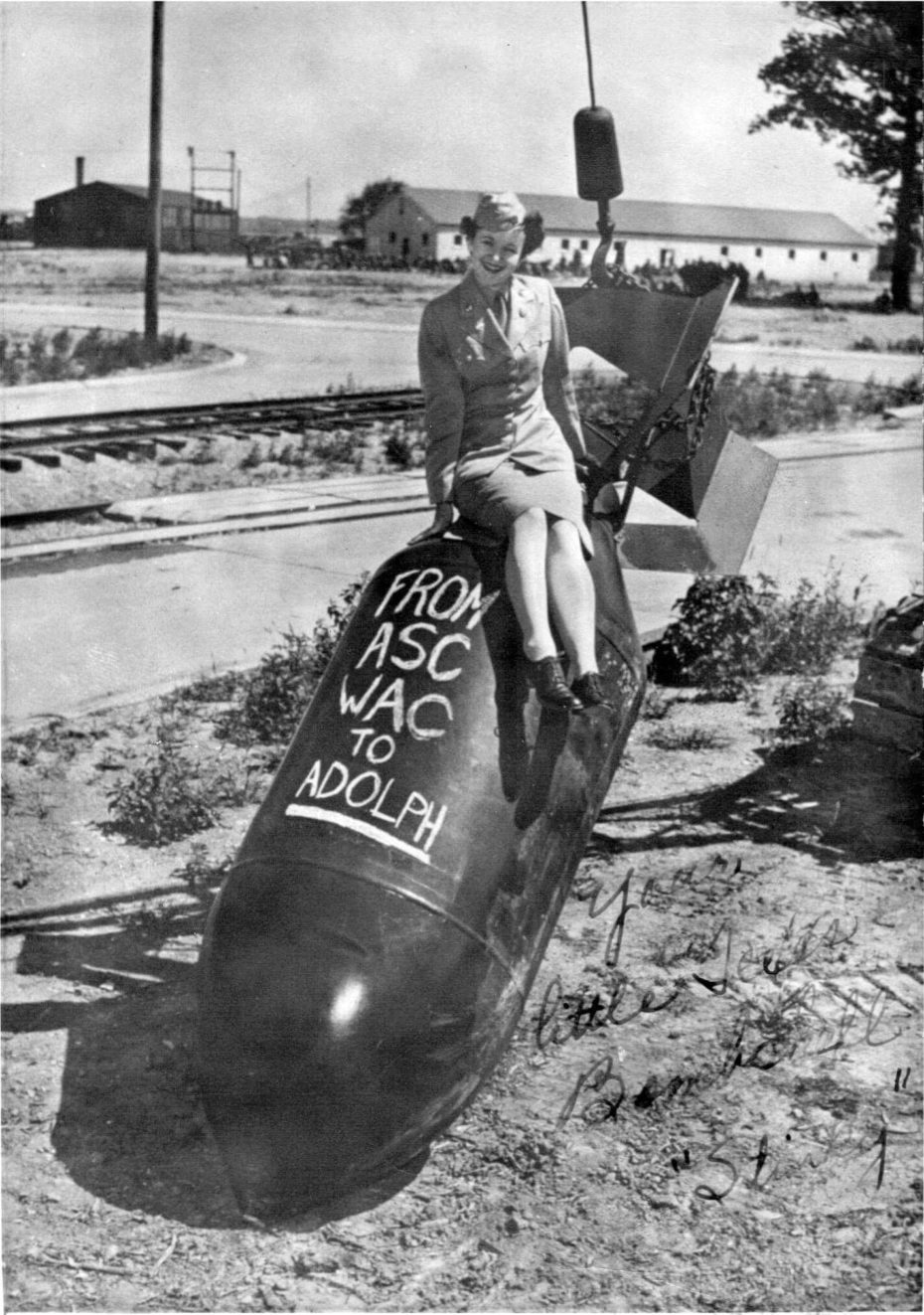 Someone's grandmother, stationed in Dayton, submitted to Reddit. 
1897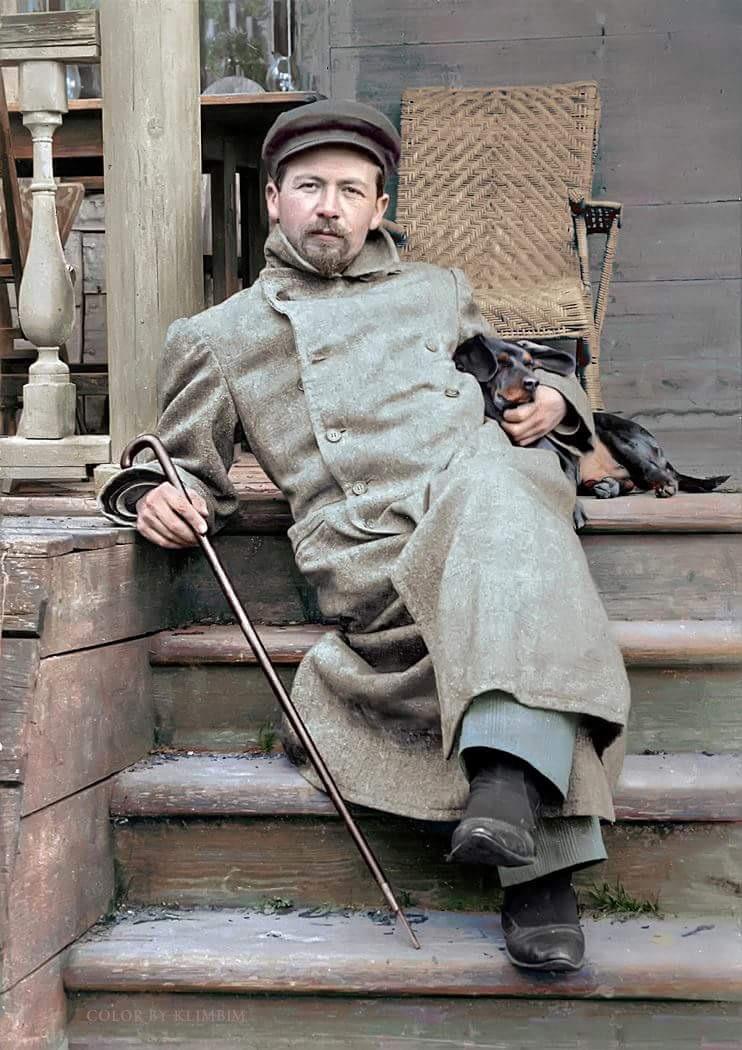 Anton Chekhov (considered to be among the greatest writers of short fiction in history), color by Klimbim. 
1944
Marquis, rural guerrilla bands of French Resistance fighters, near Toulon, France.
1946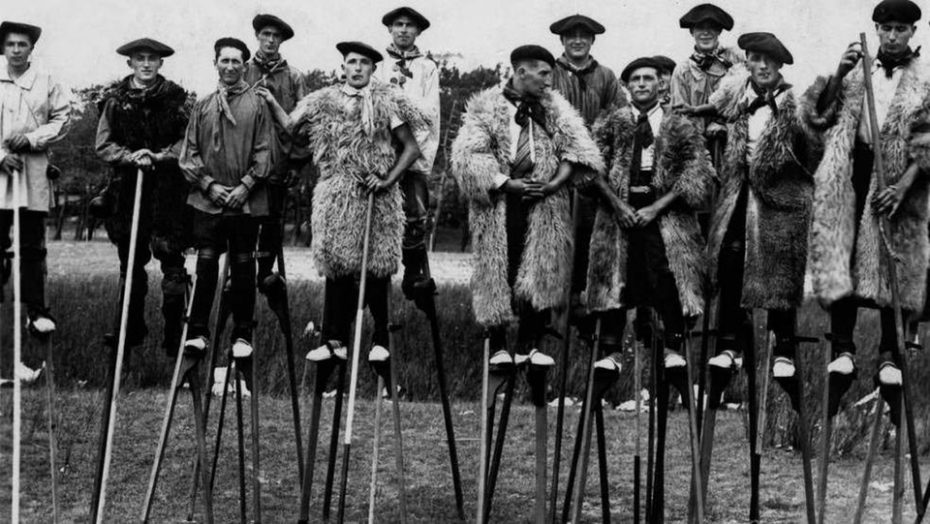 Shepherds on stilts, Landes, France. More about these men on stilts here. 
1940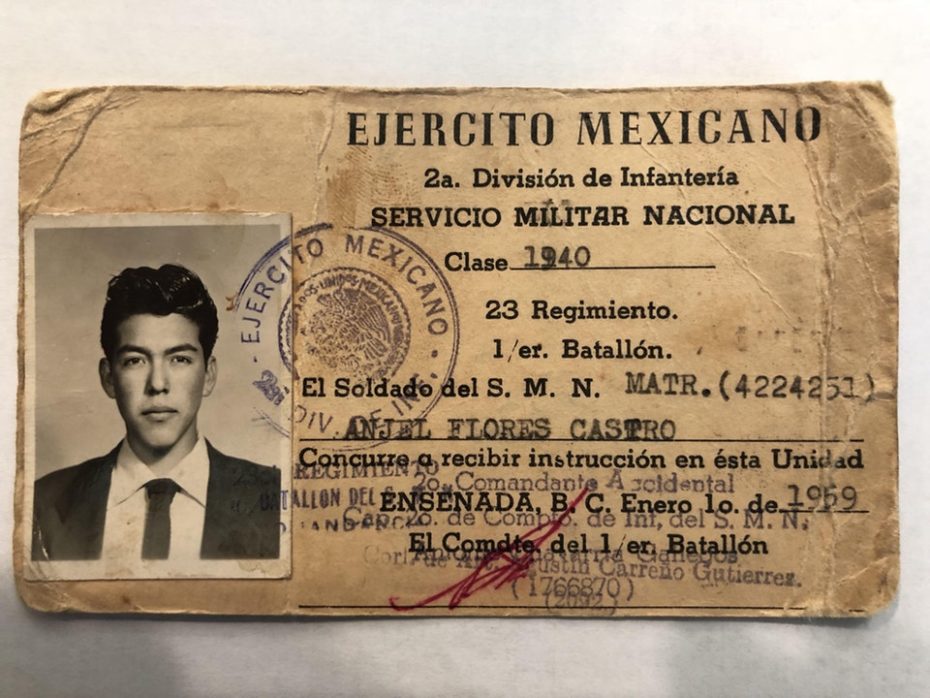 Someone's Grandpa looking suave in his 20s in his Military ID, 1940, submitted to Reddit. 
1910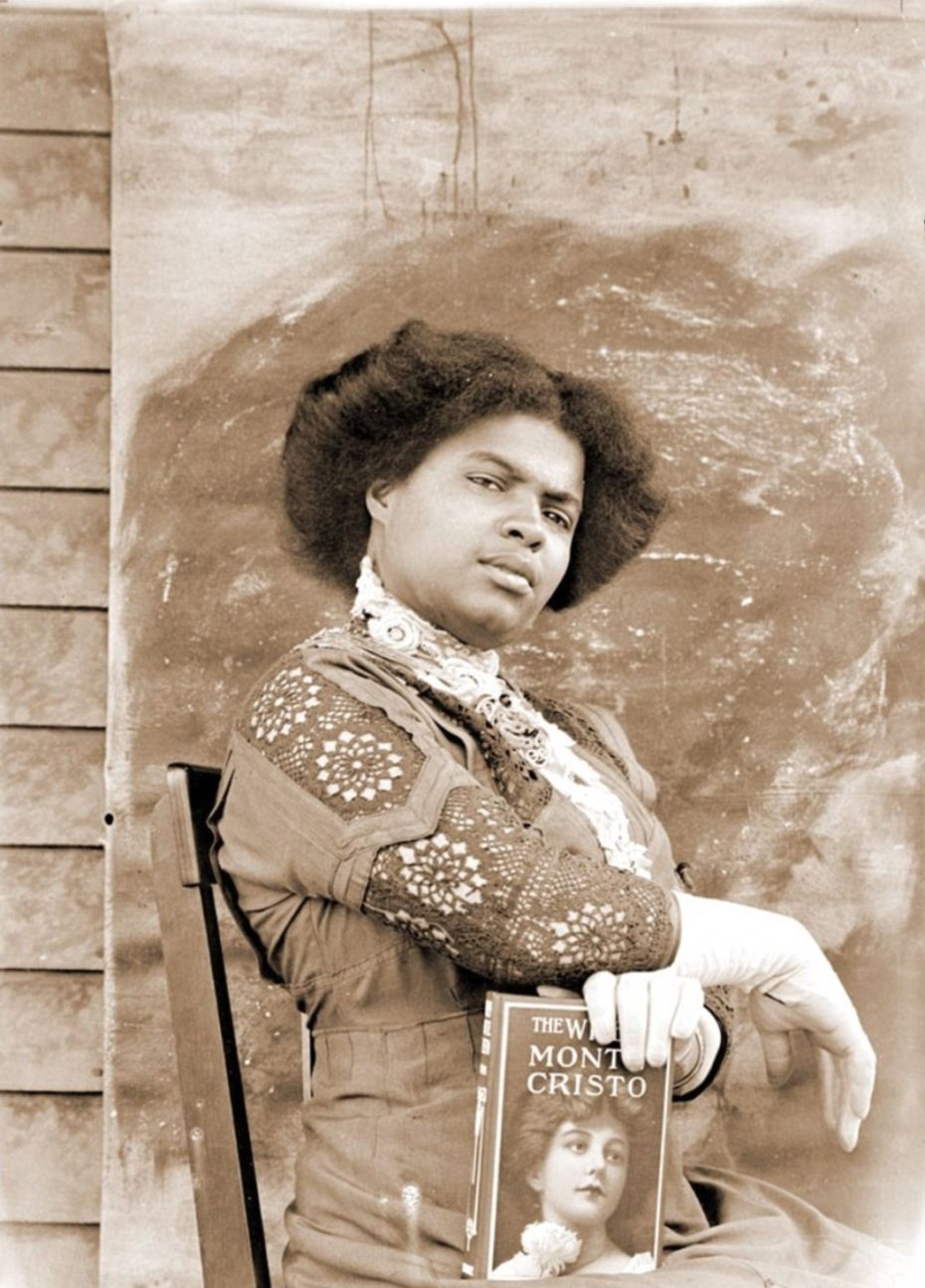 Mamie Griffin, a Nebraska woman. Taken by John Johnson.
1942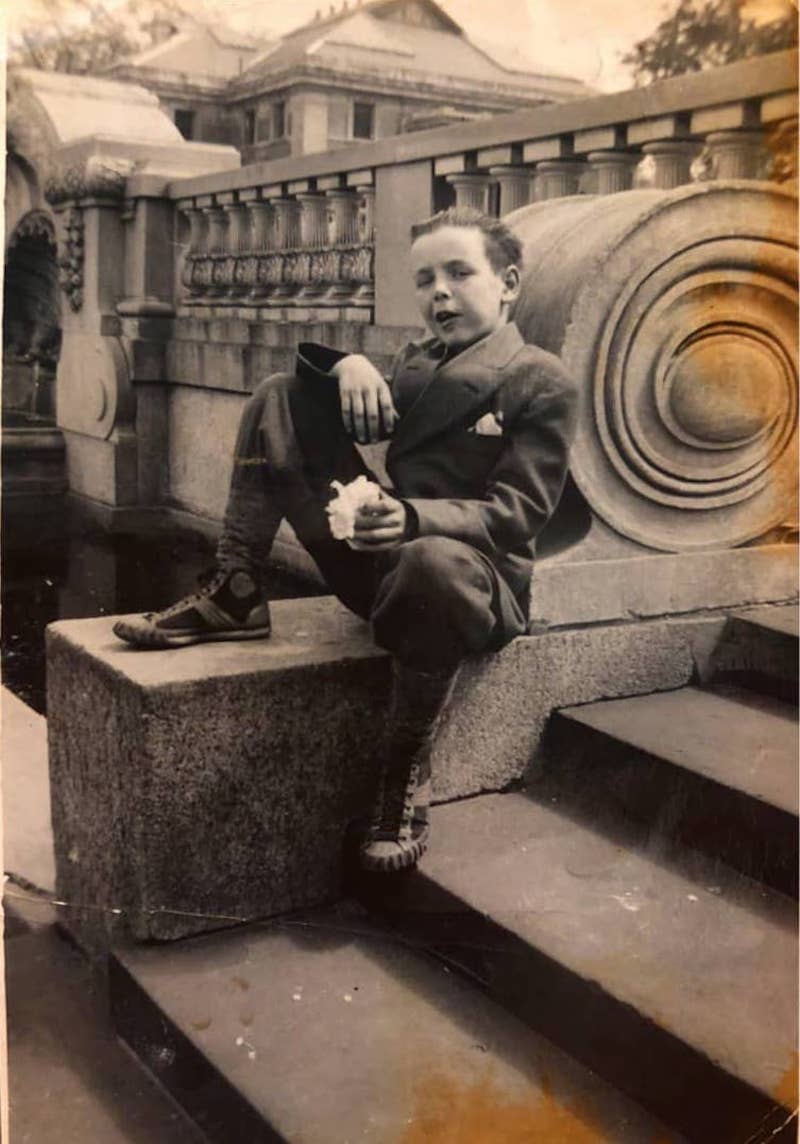 Kid at the Bronx zoo.
1920s
Anyone else surprised to see that much side boob in the twenties?
1920s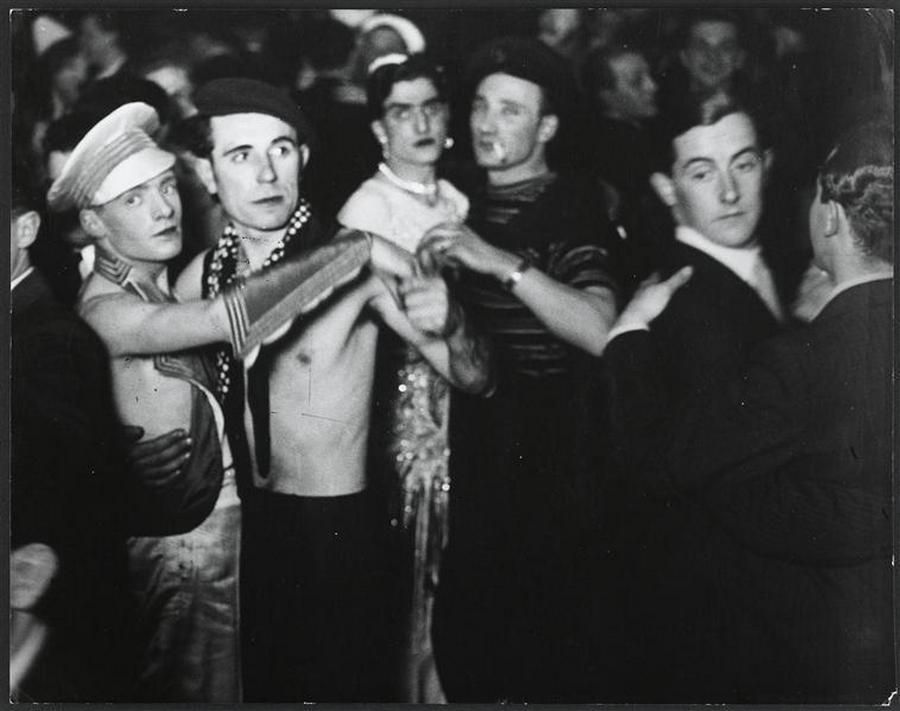 Gay Ball, Berlin.
1939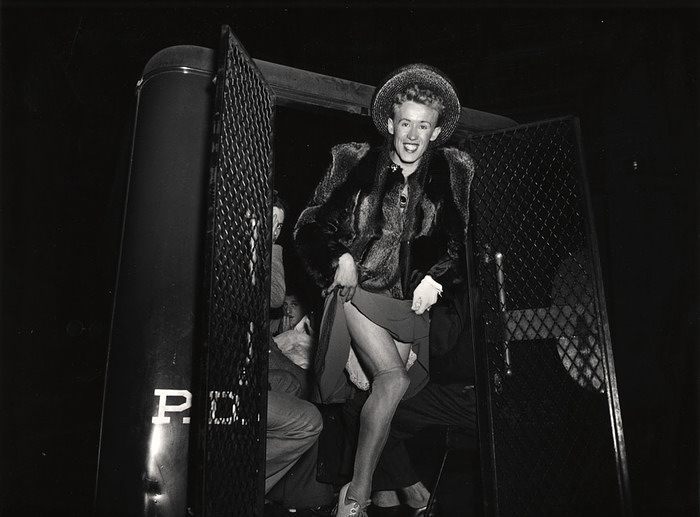 Man arrested for cross-dressing emerges from a police van in New York
1931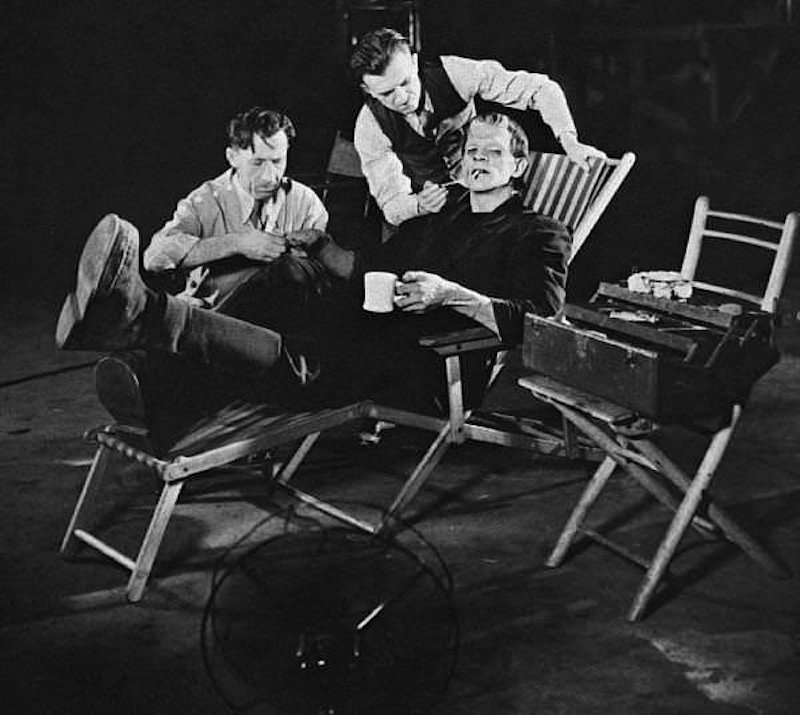 Frankenstein chilling on set.
1955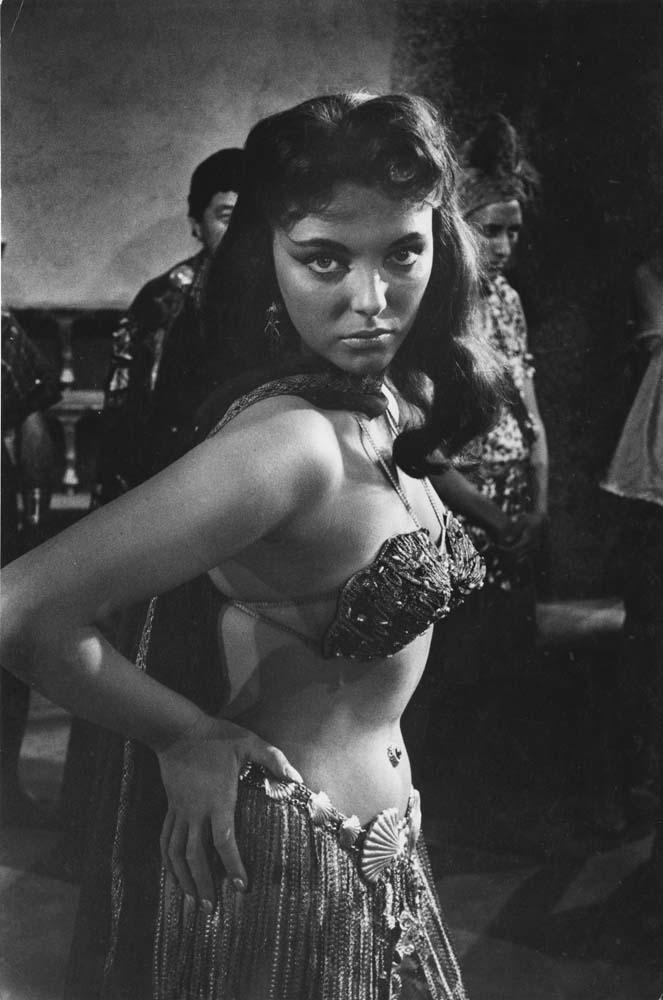 Joan Collins in "Land of the Pharaohs".
1901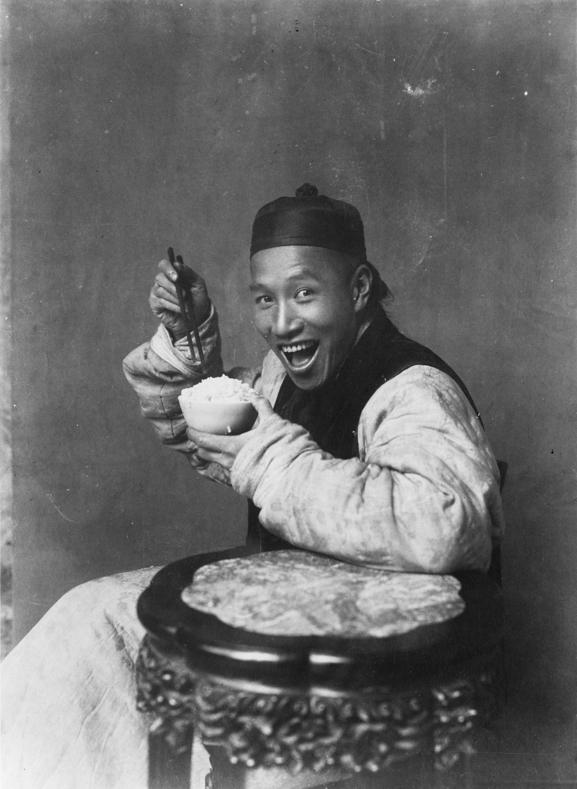 "Eating Rice", China. Photographed by Berthold Laufer.
1971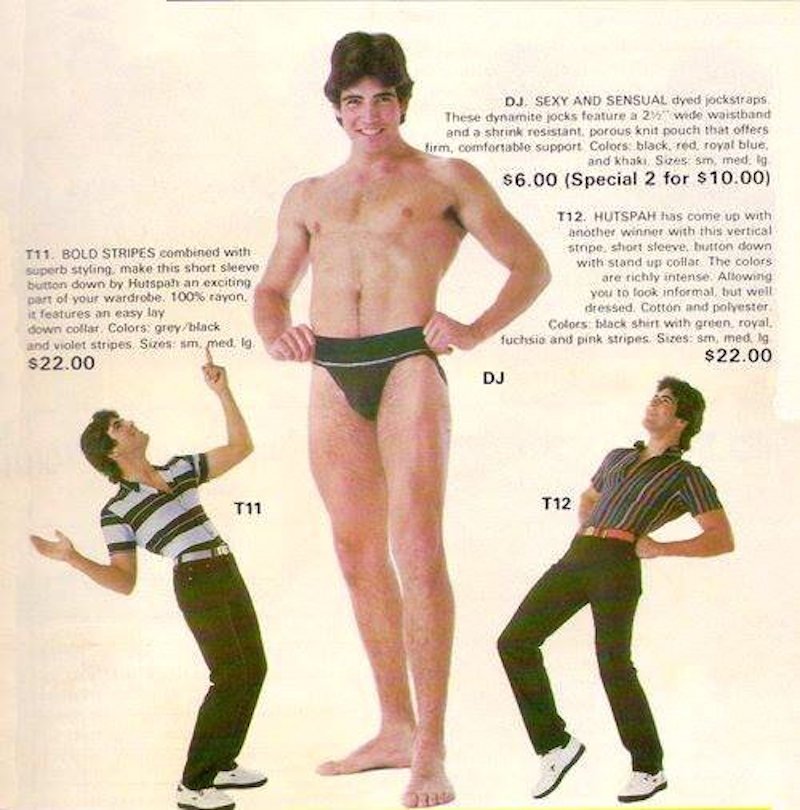 Jockstrap ad. 
Do you have any sassy old photos lying around somewhere? If so, send them in, I'd love to see them!