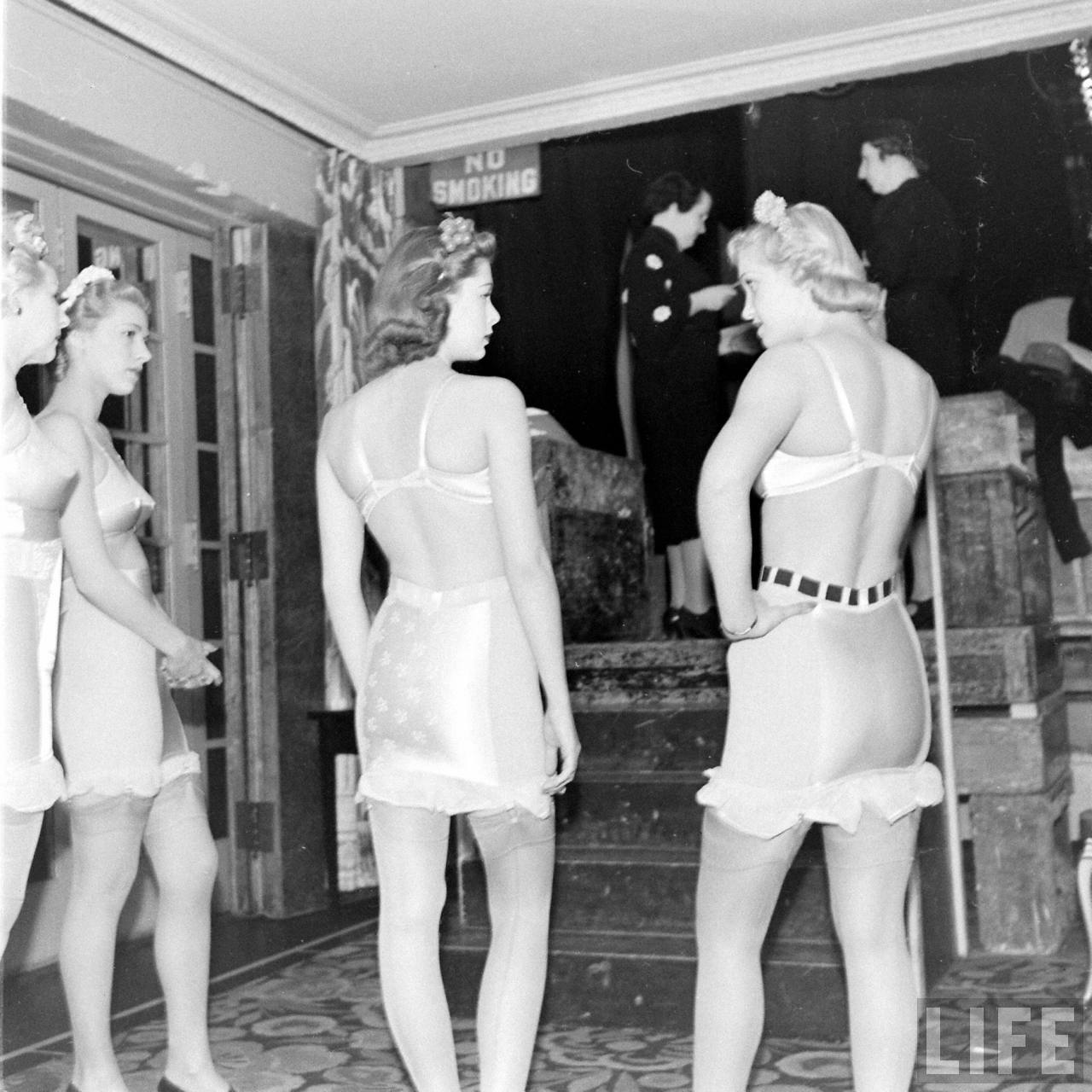 So we're fresh off Valentine's Day, and I'm feeling a little bombarded by the underwear industry at present, trying to convince me that I need a five-piece lingerie set for this one night of the year, garter belt and all. Can't I just be left in peace to pick up my 3-for-2 cotton briefs from Gap and call it a day?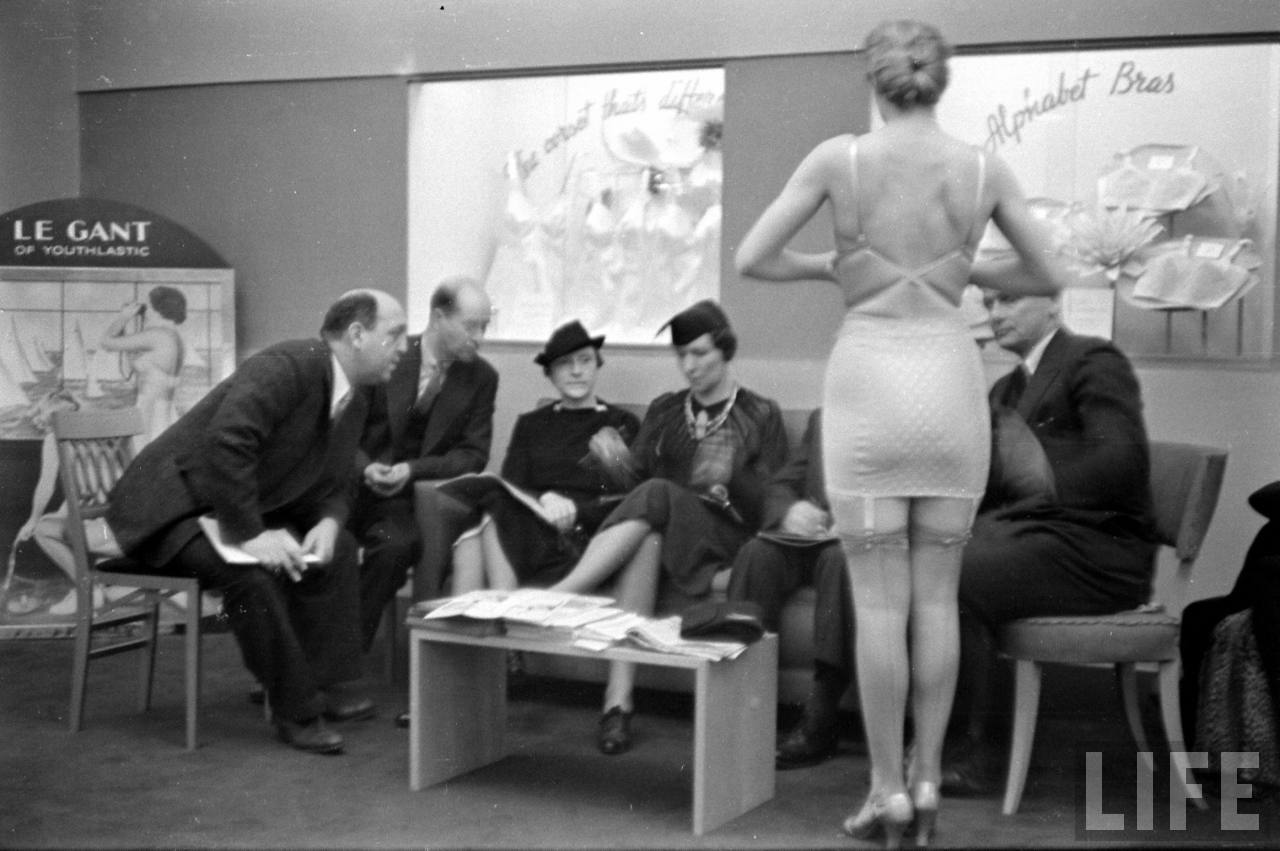 On my weekly rummage through the LIFE archives, I came across one of Alfred Eisenstaedt's earlier assignments for the magazine covering the Corset and Underwear Review. It's a rather awkward bunch of photos to look at; there's plenty of squeezing and tightening going on here, bodies being prodded and faces looking a little embarrassed. Models come in all shapes and sizes, which should be refreshing to see– if they weren't all being stuffed into wildly impractical and constricting under garments.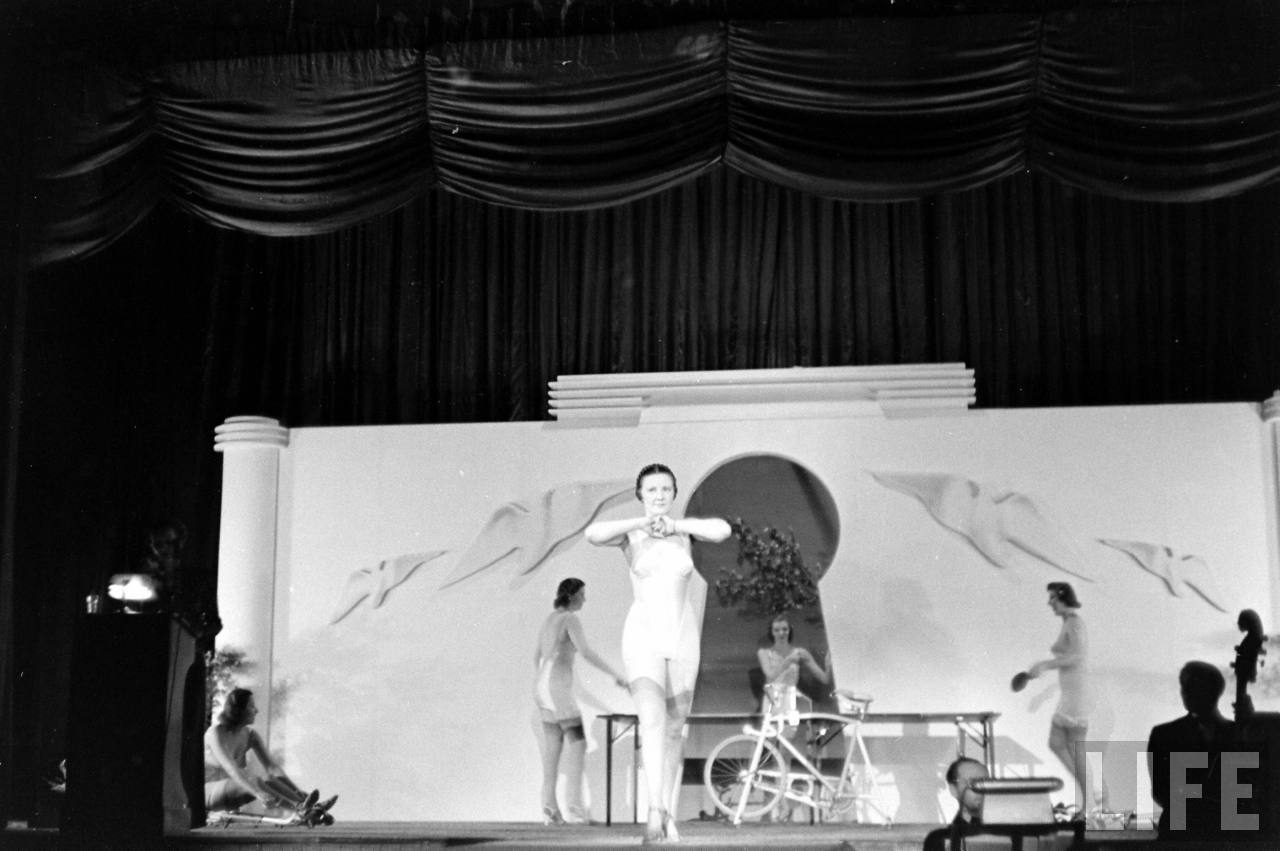 There's absolutely zero information from the archives as to where or when the show took place, but I'm going to guess this was around the mid 1940s.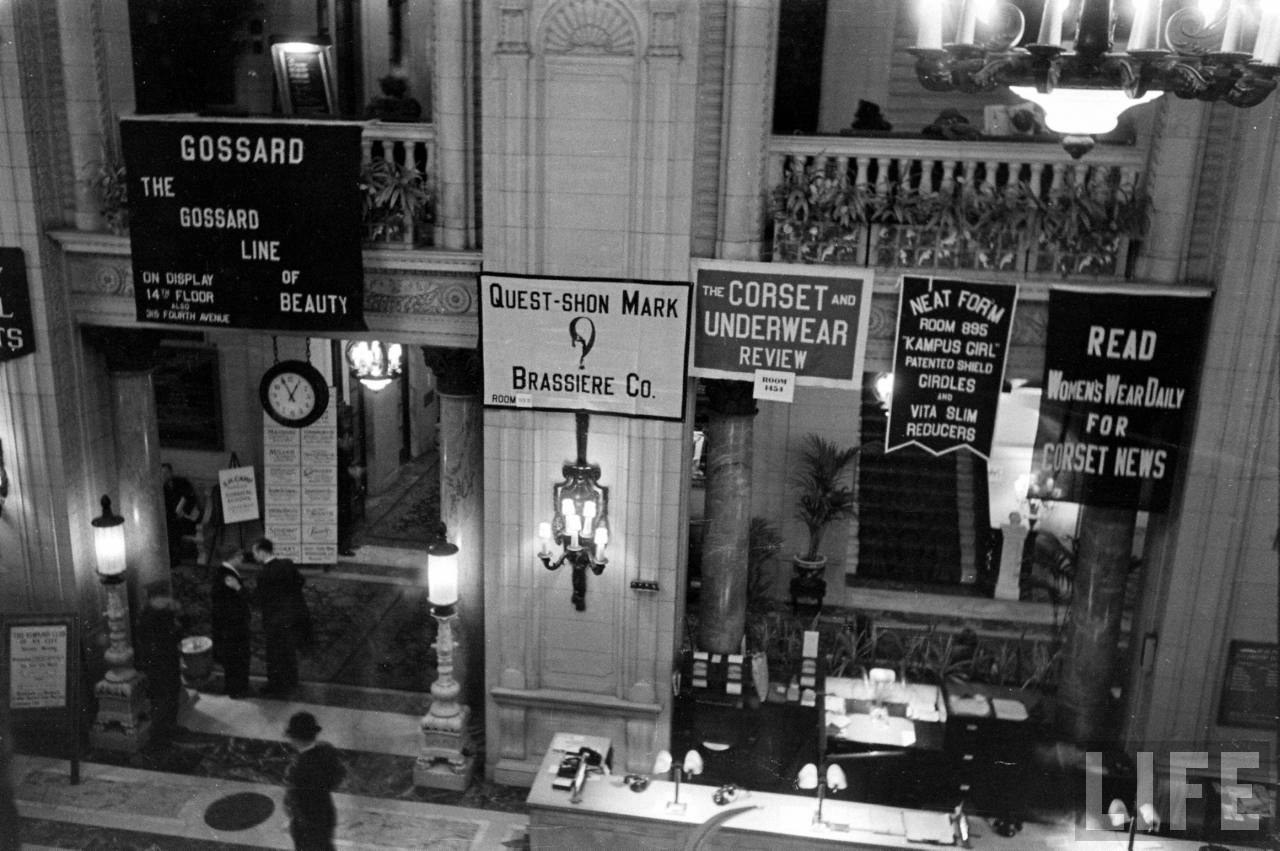 Anyone recognise the venue?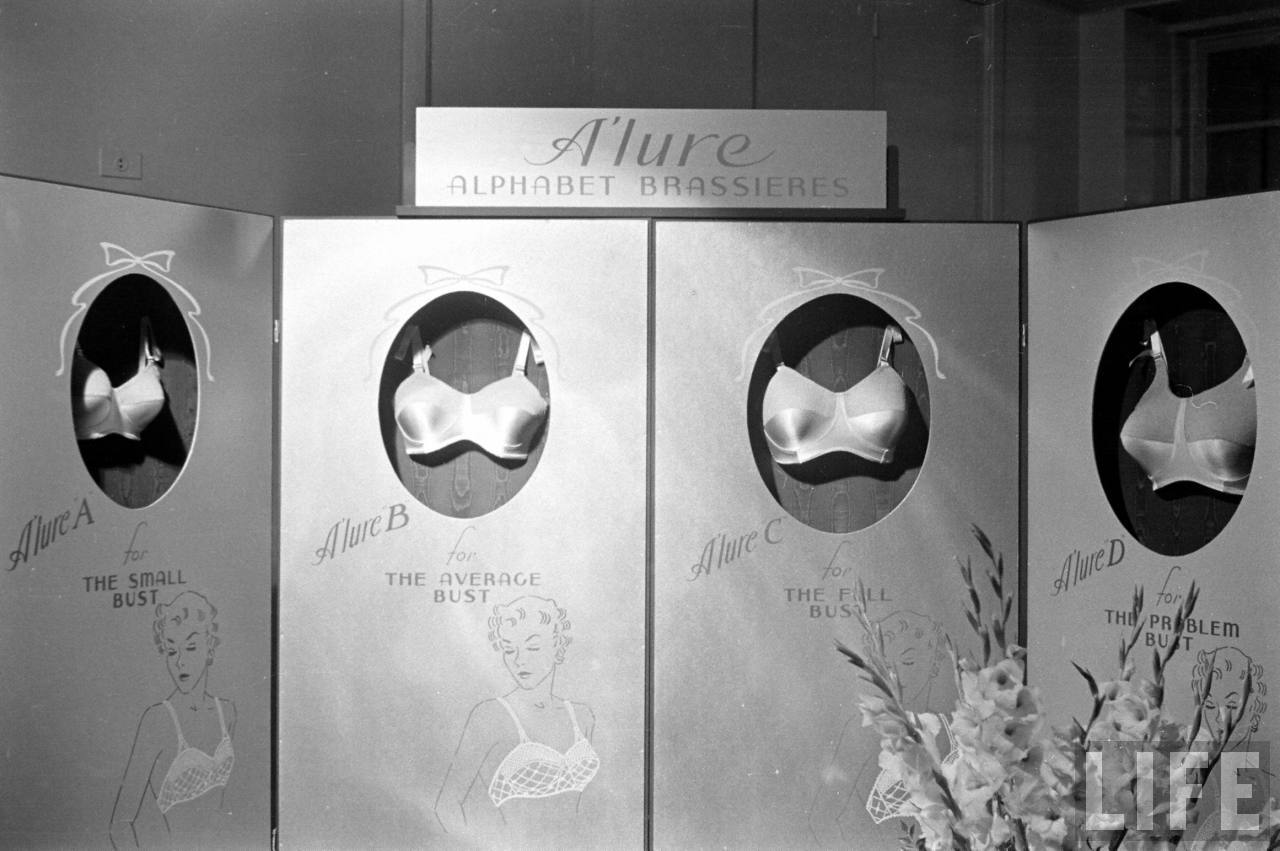 Notice on the far left, they call their larger model (behind the flowers), "the problem bust".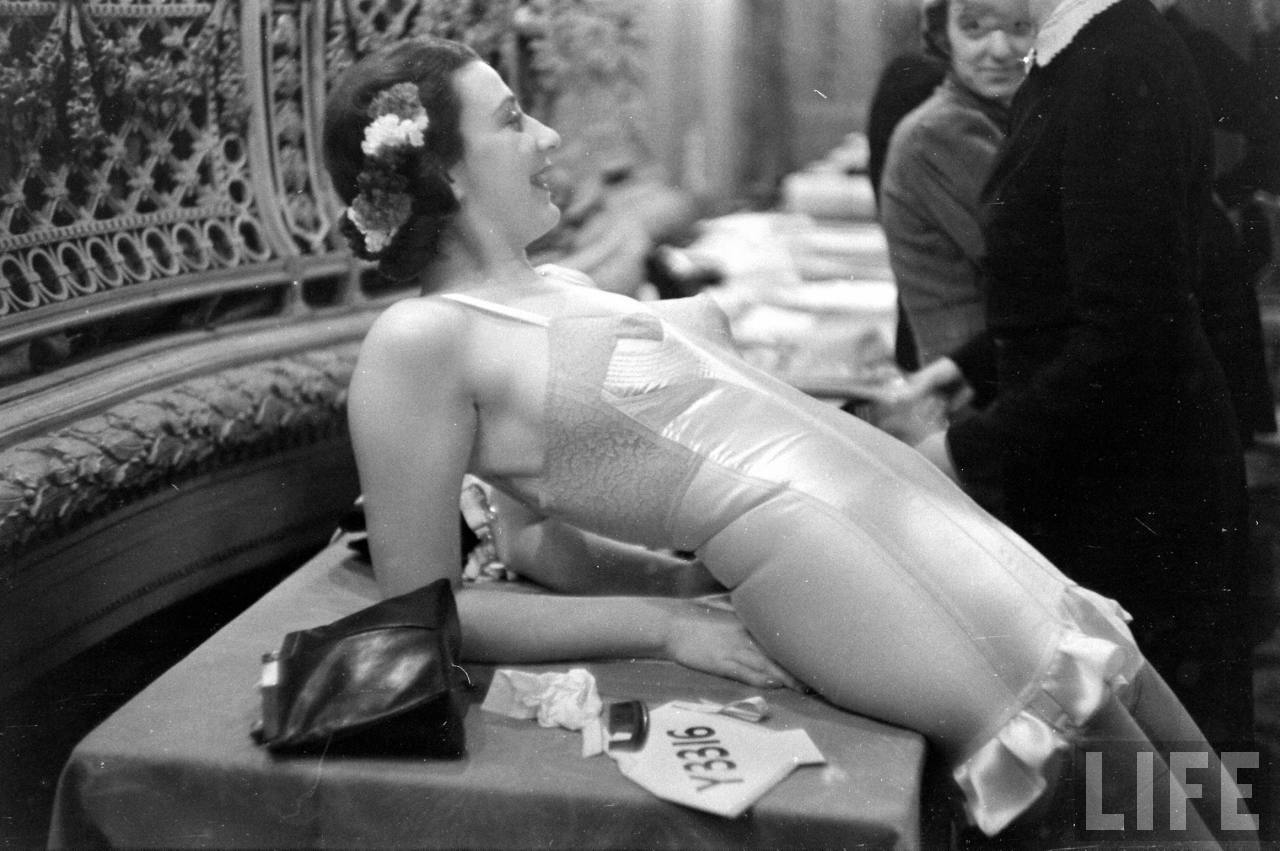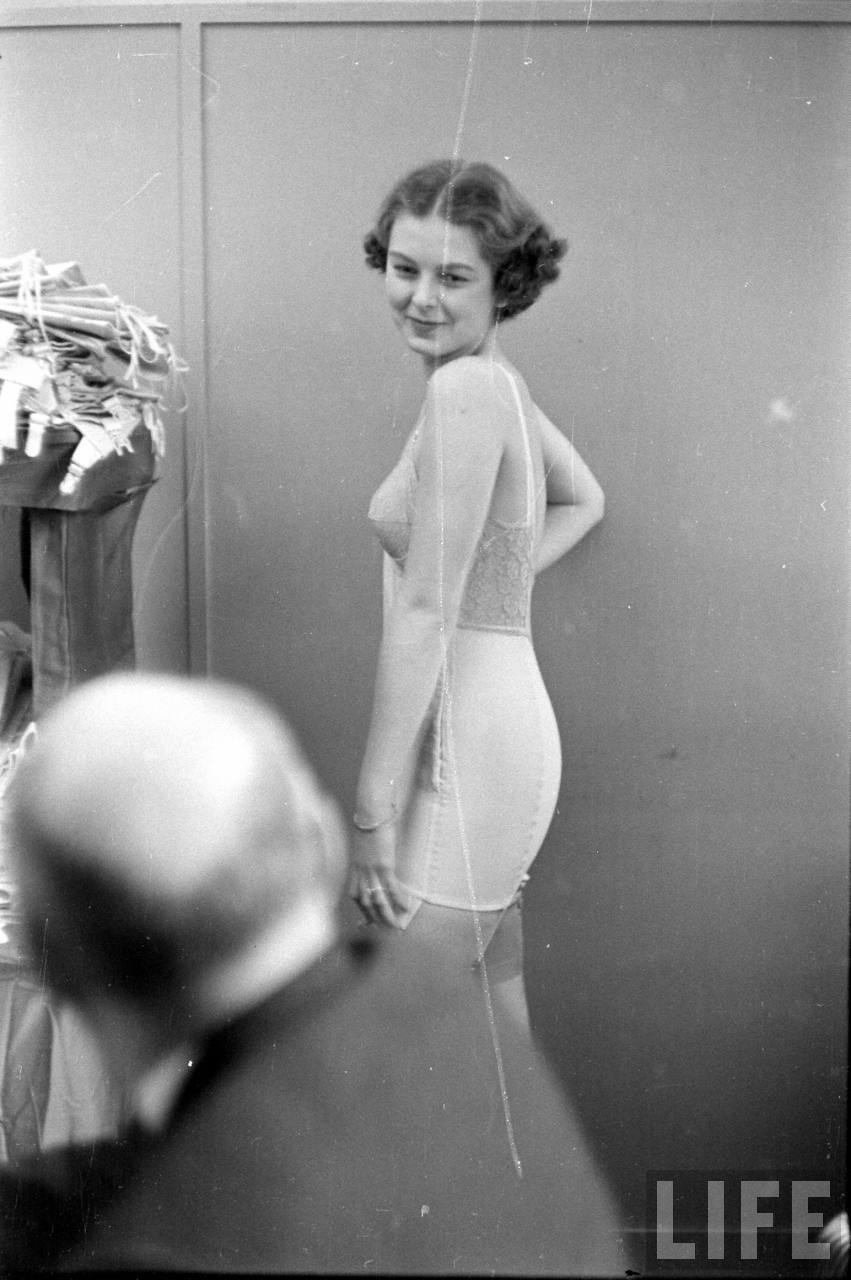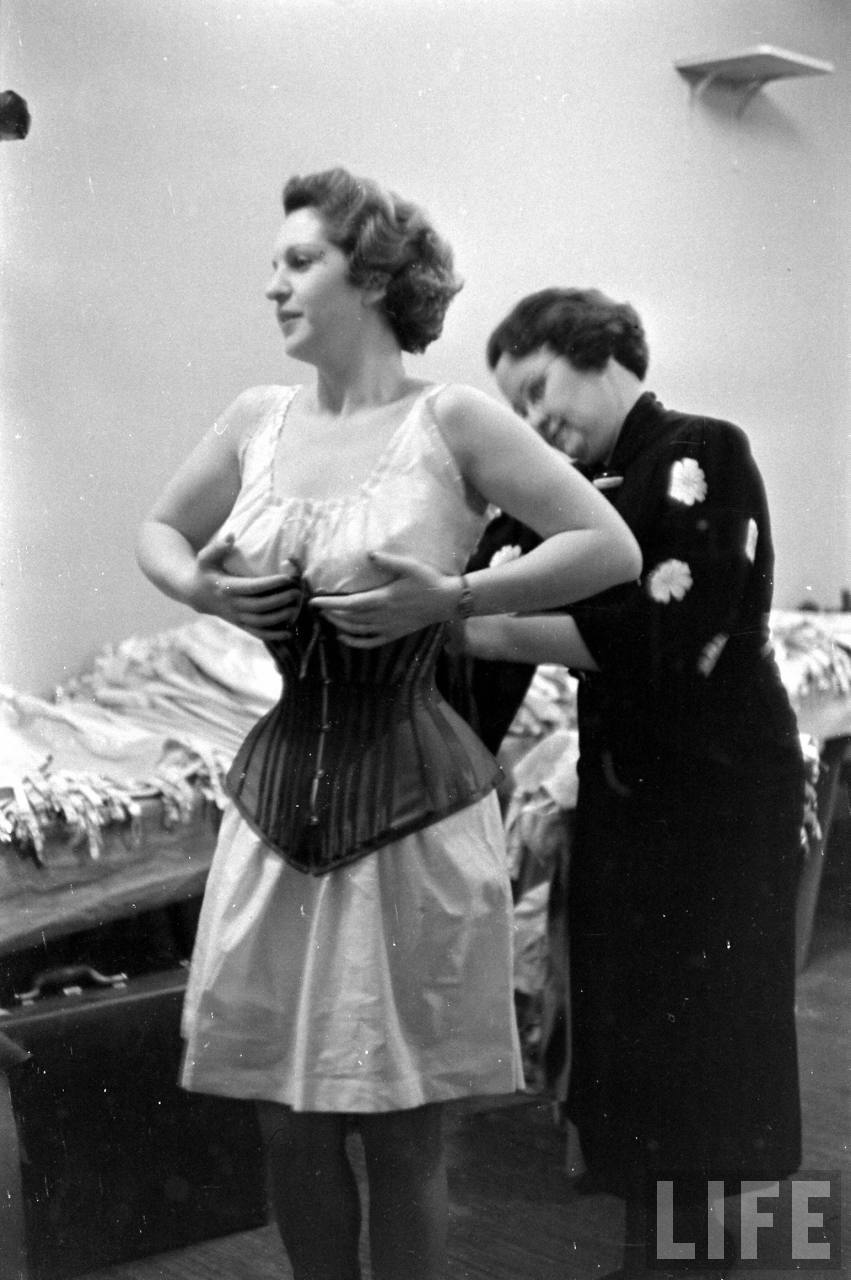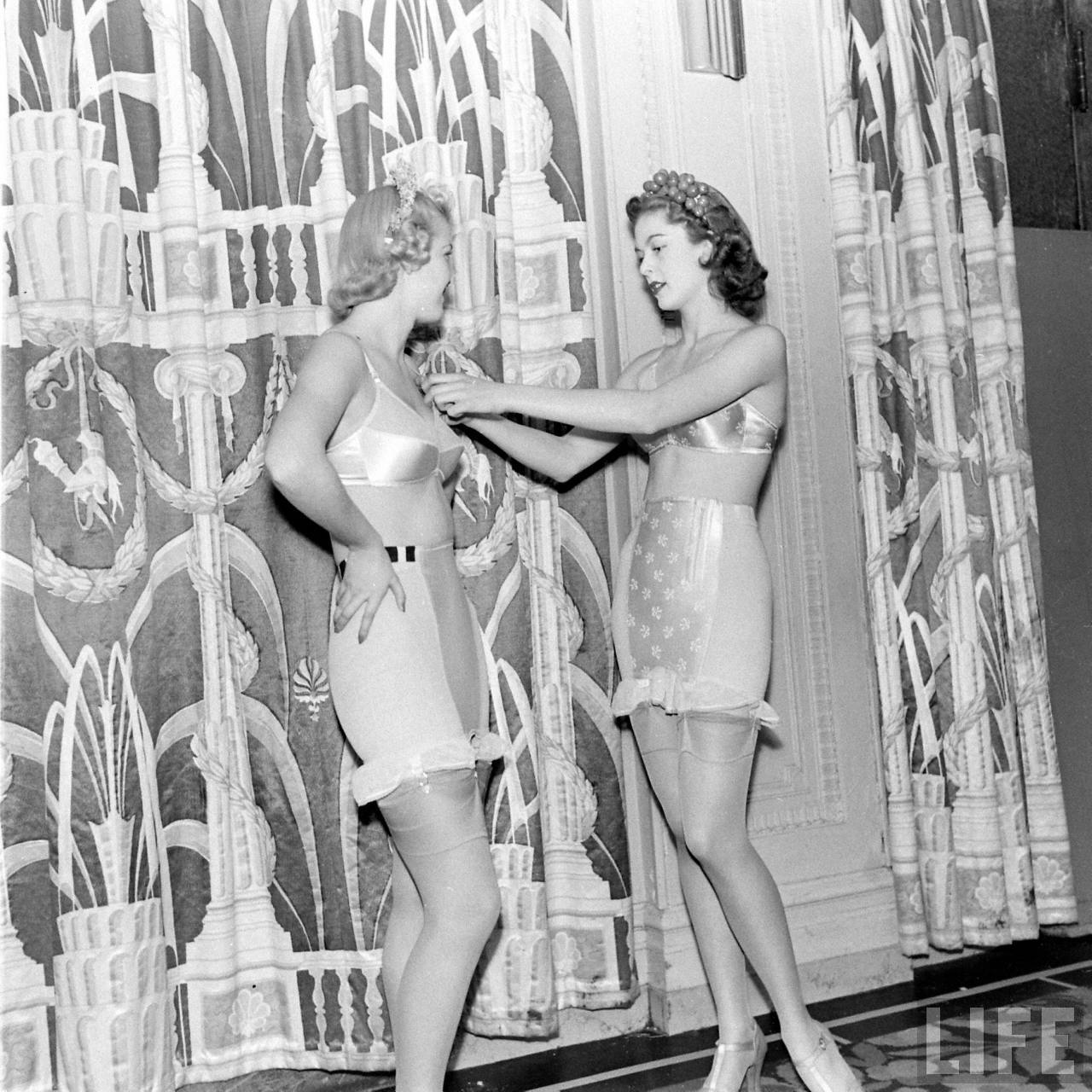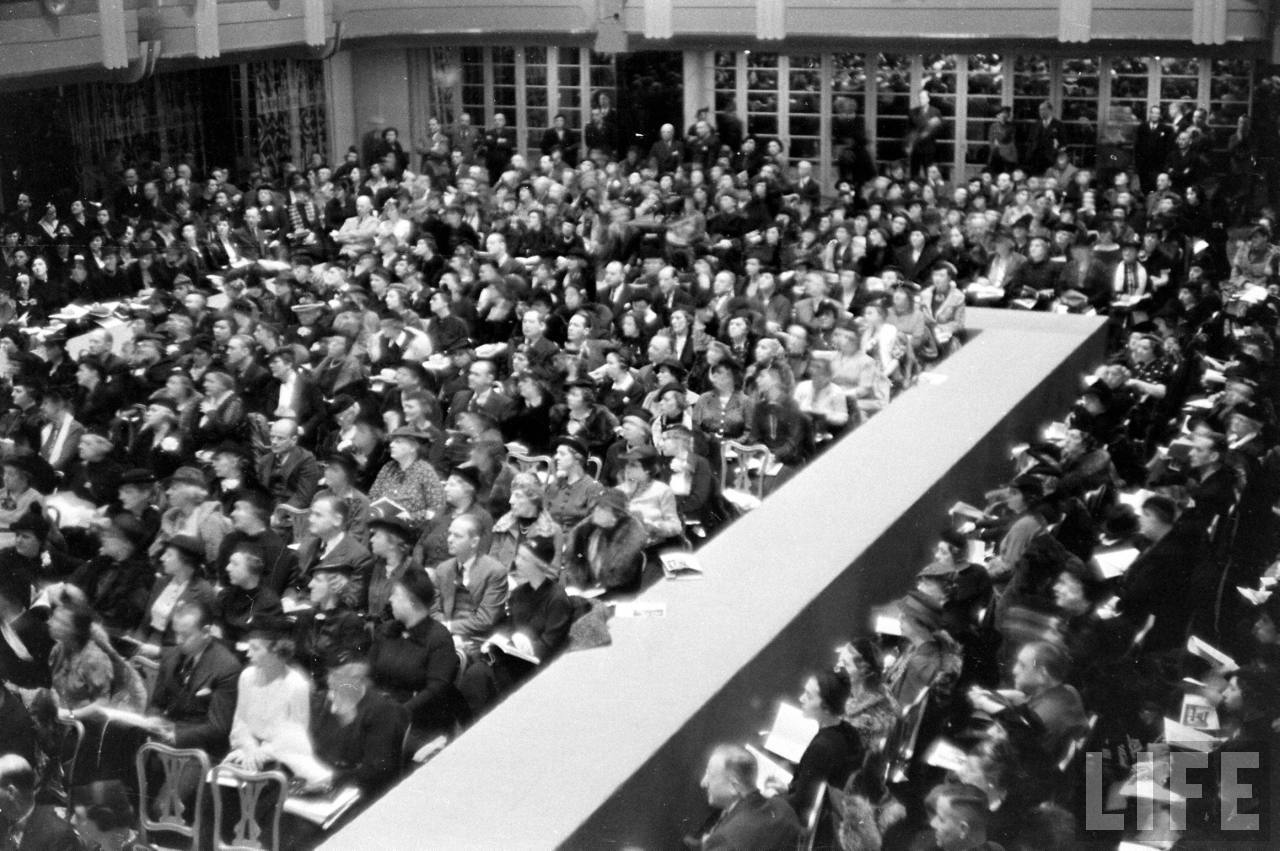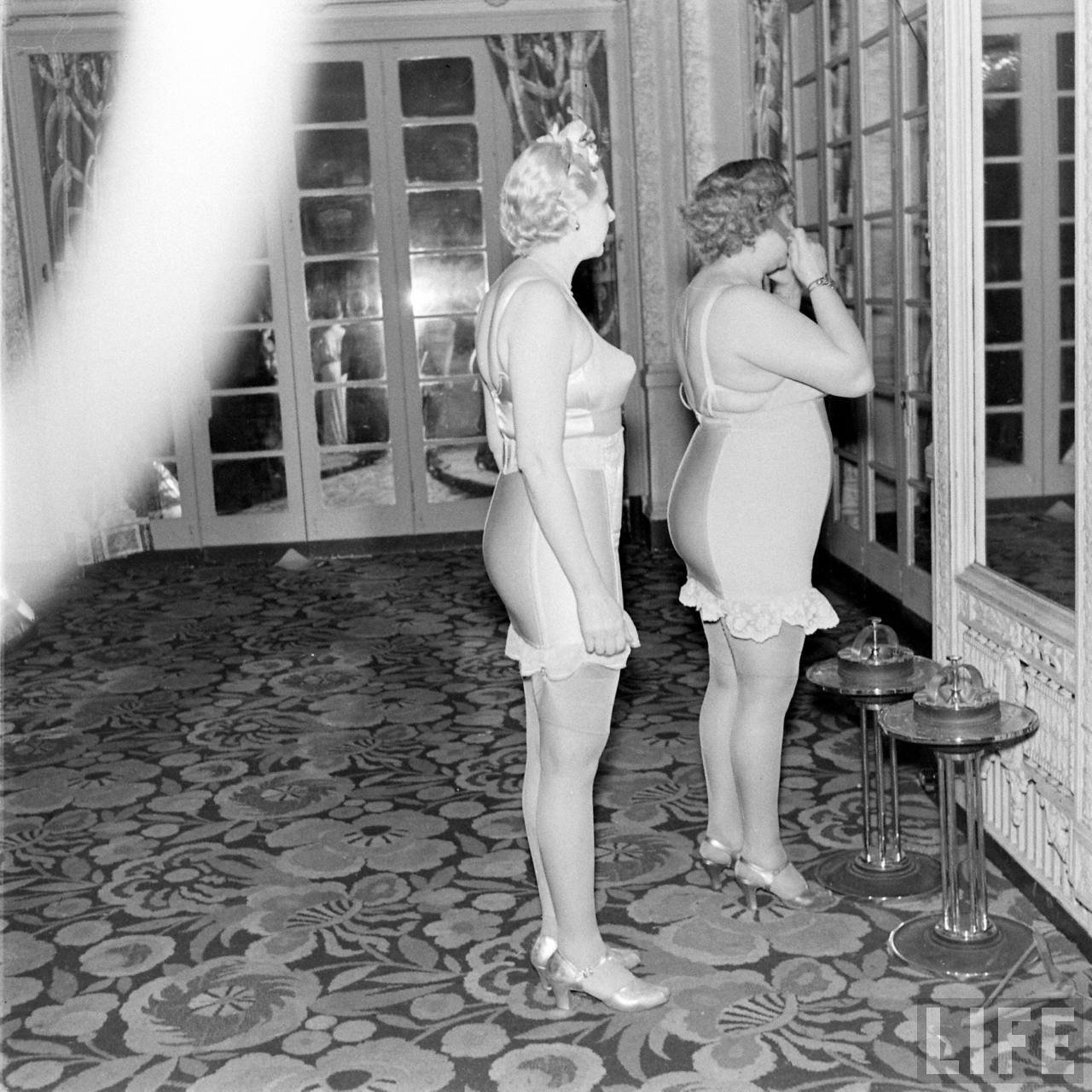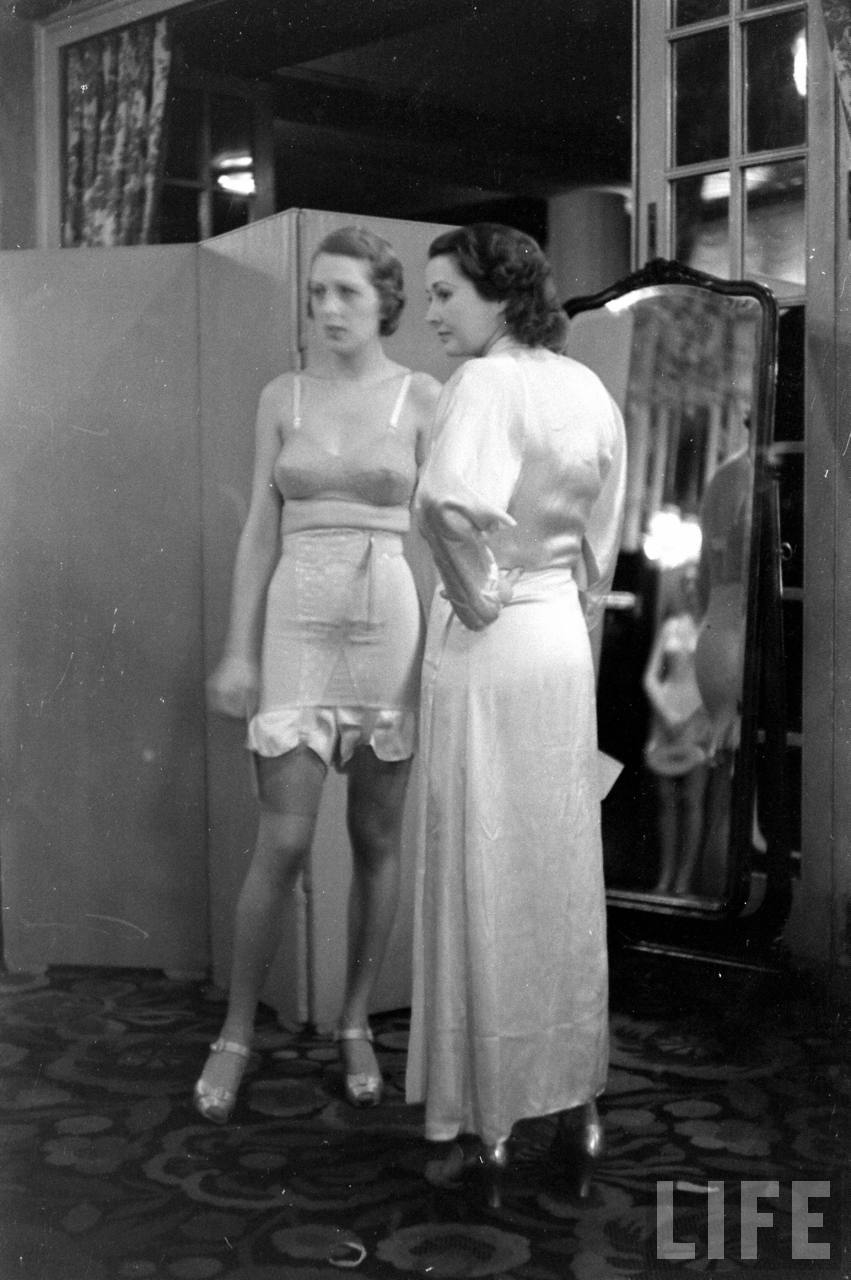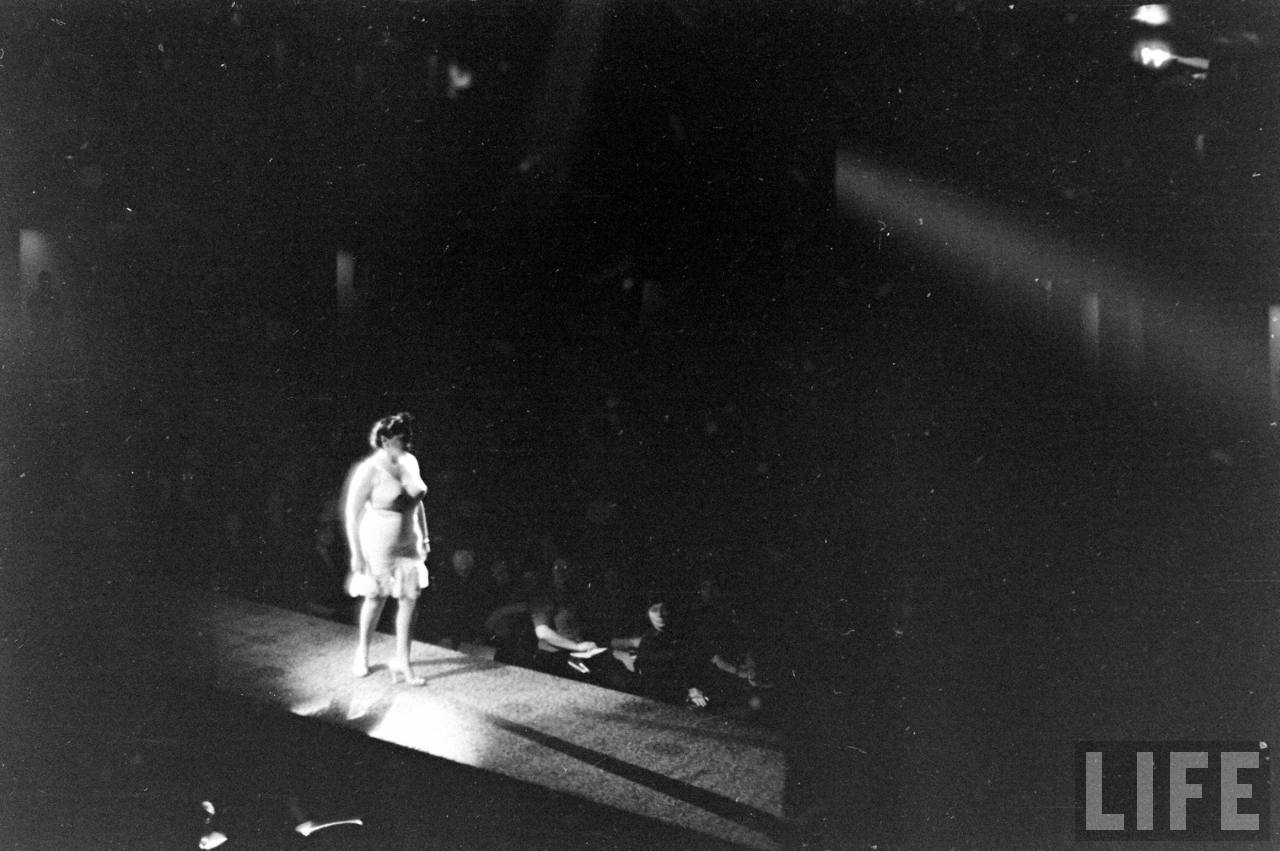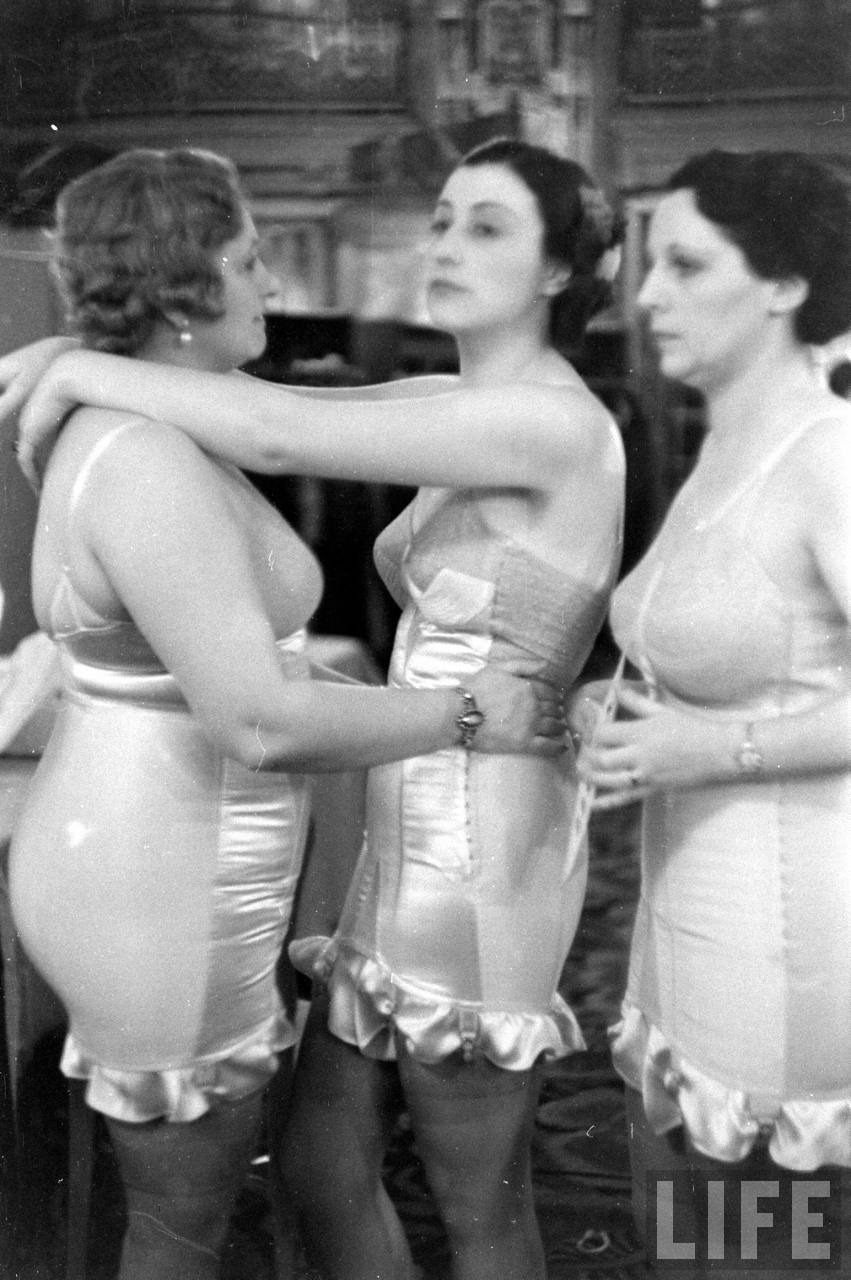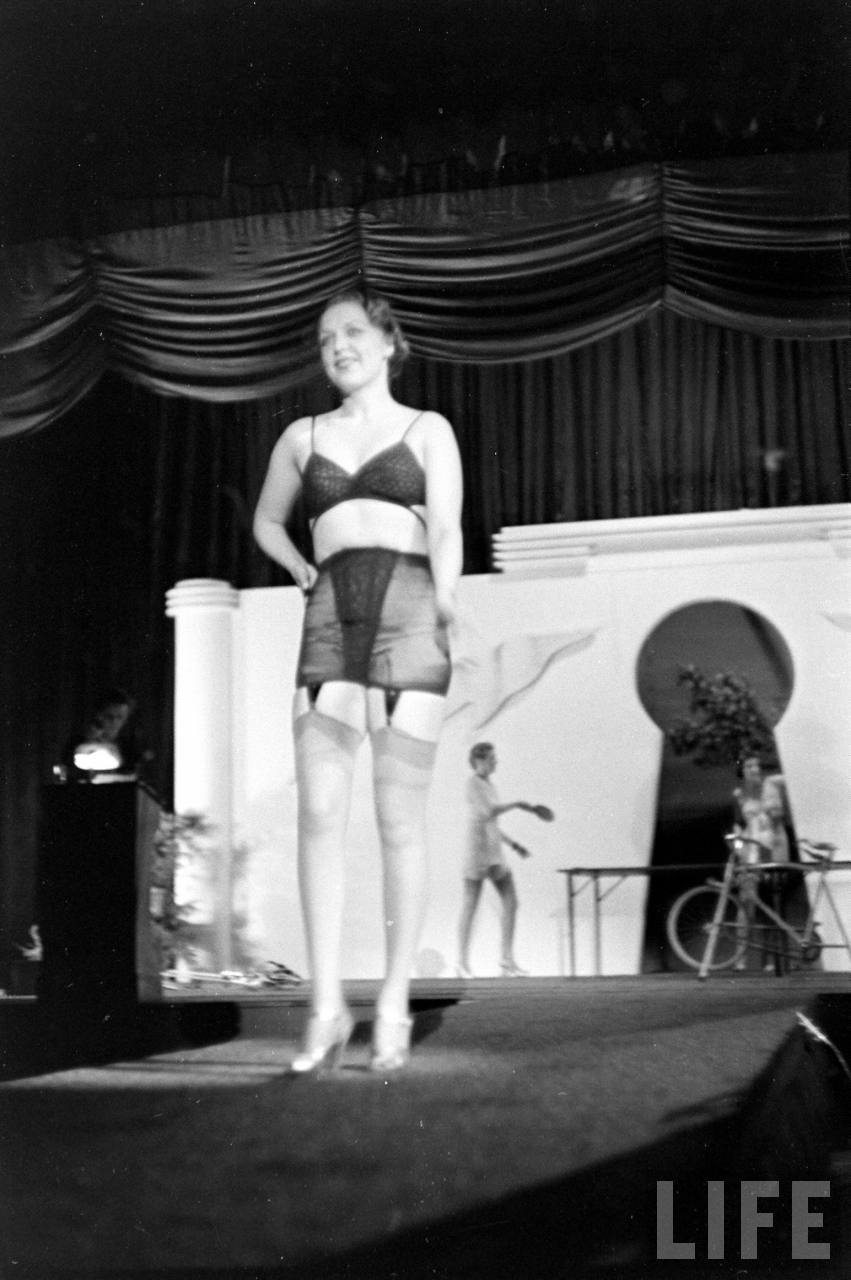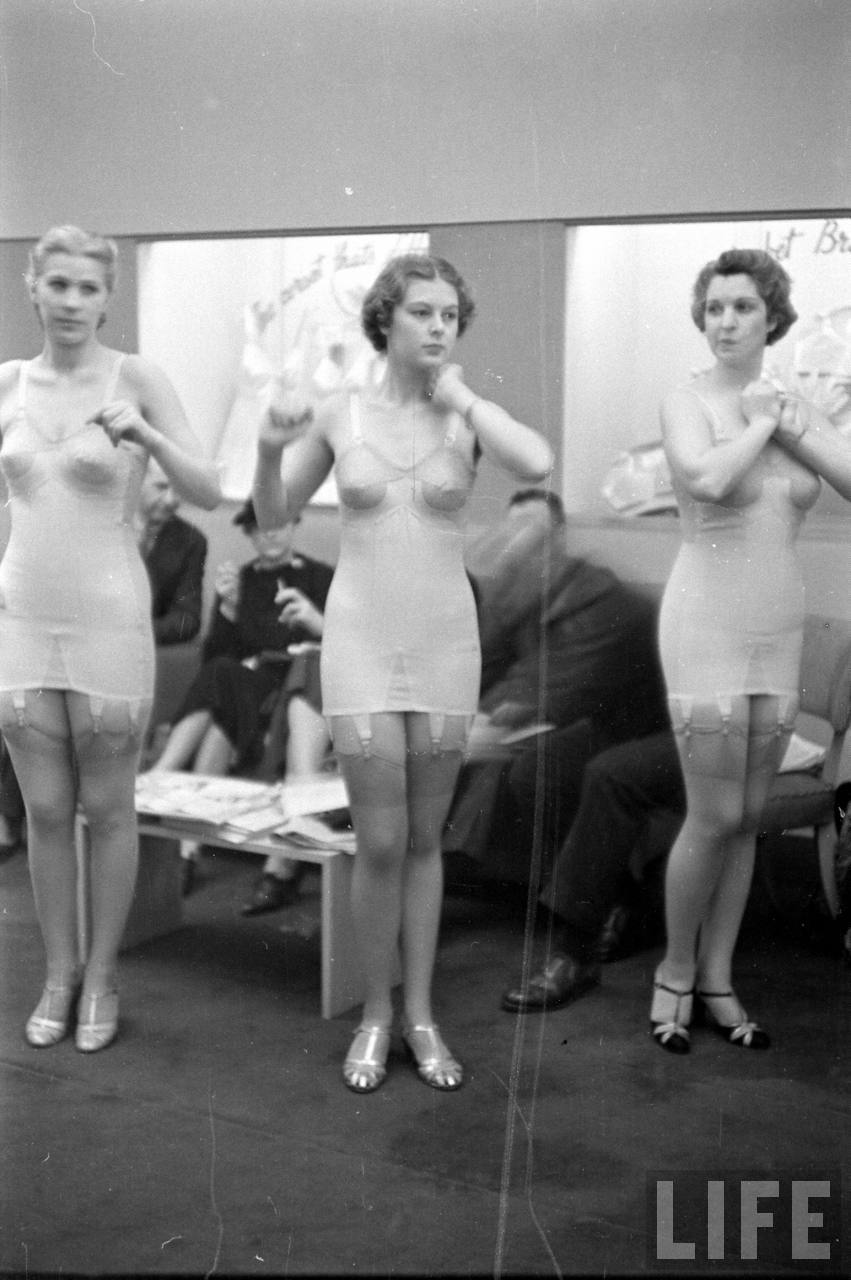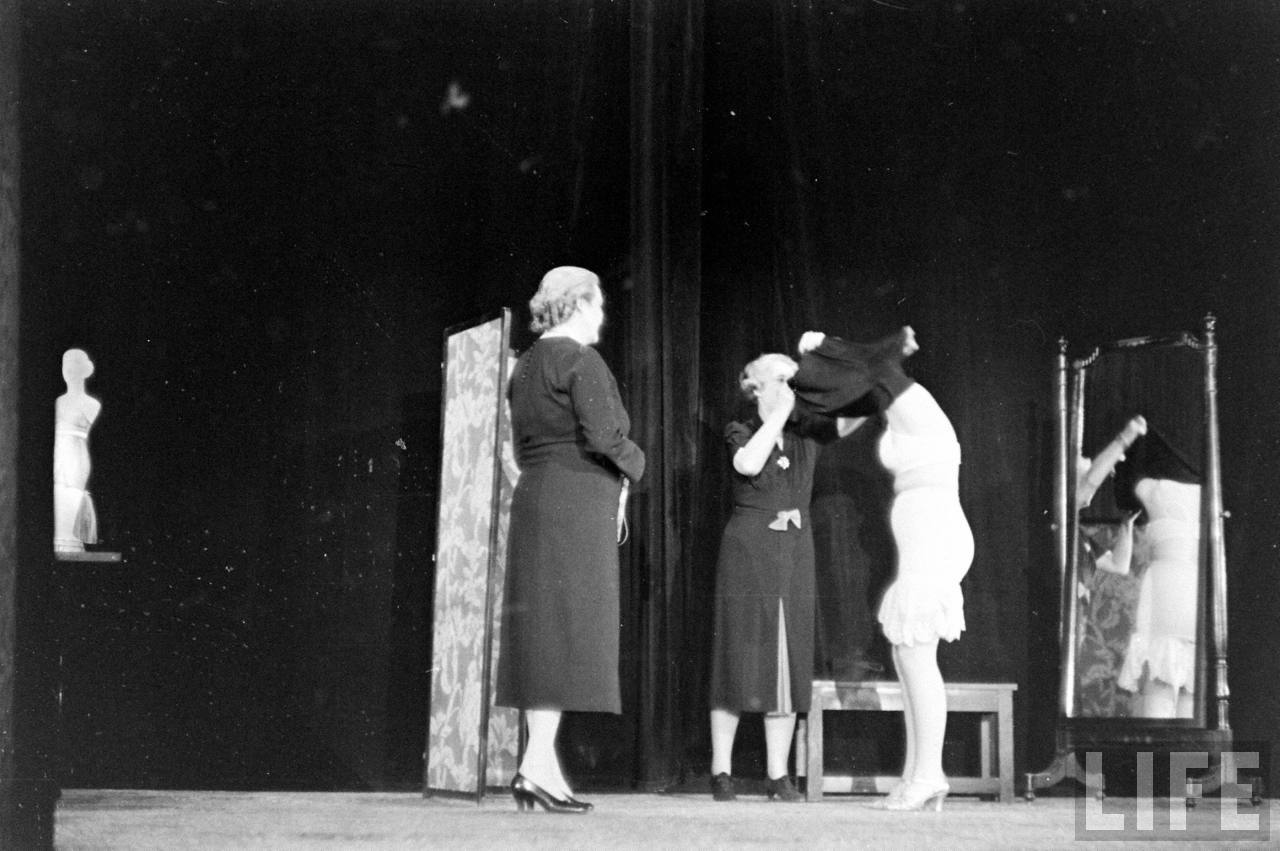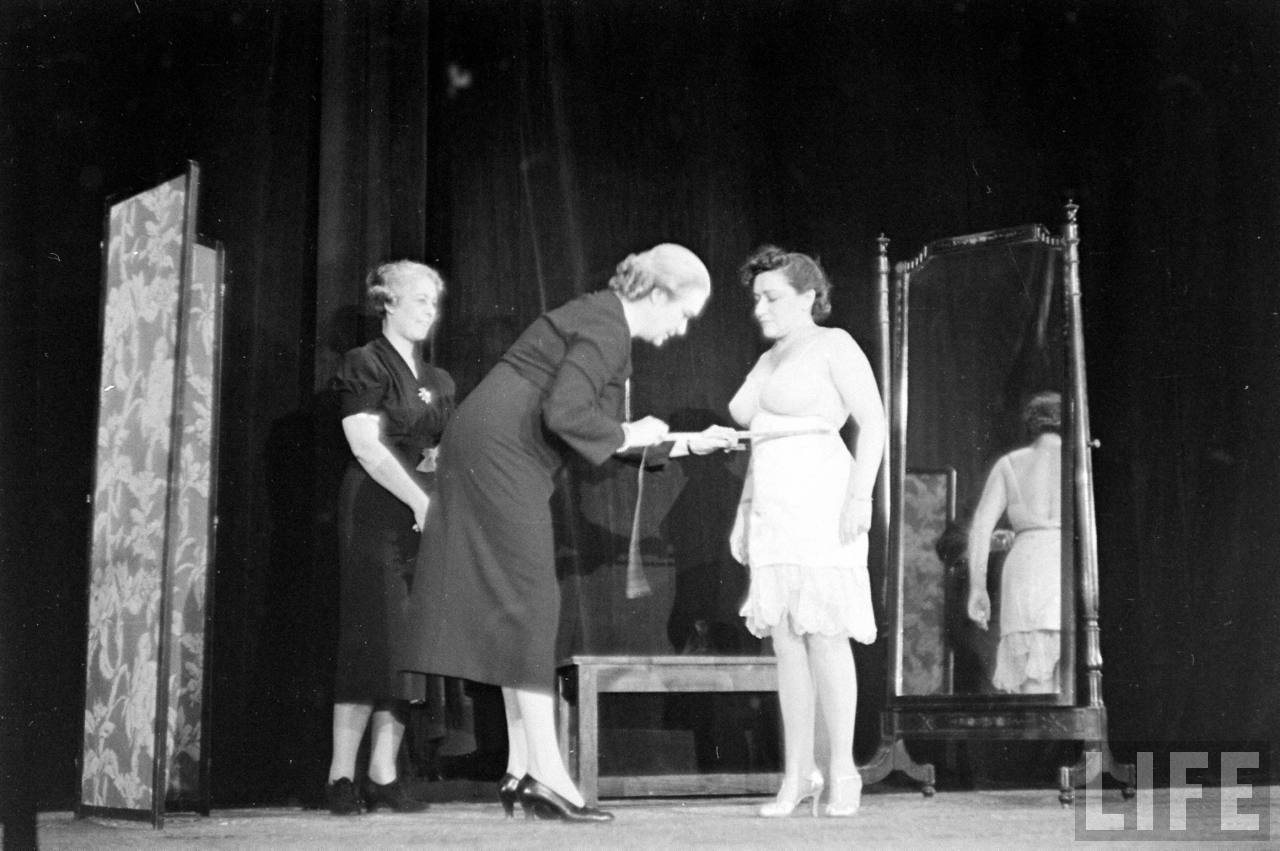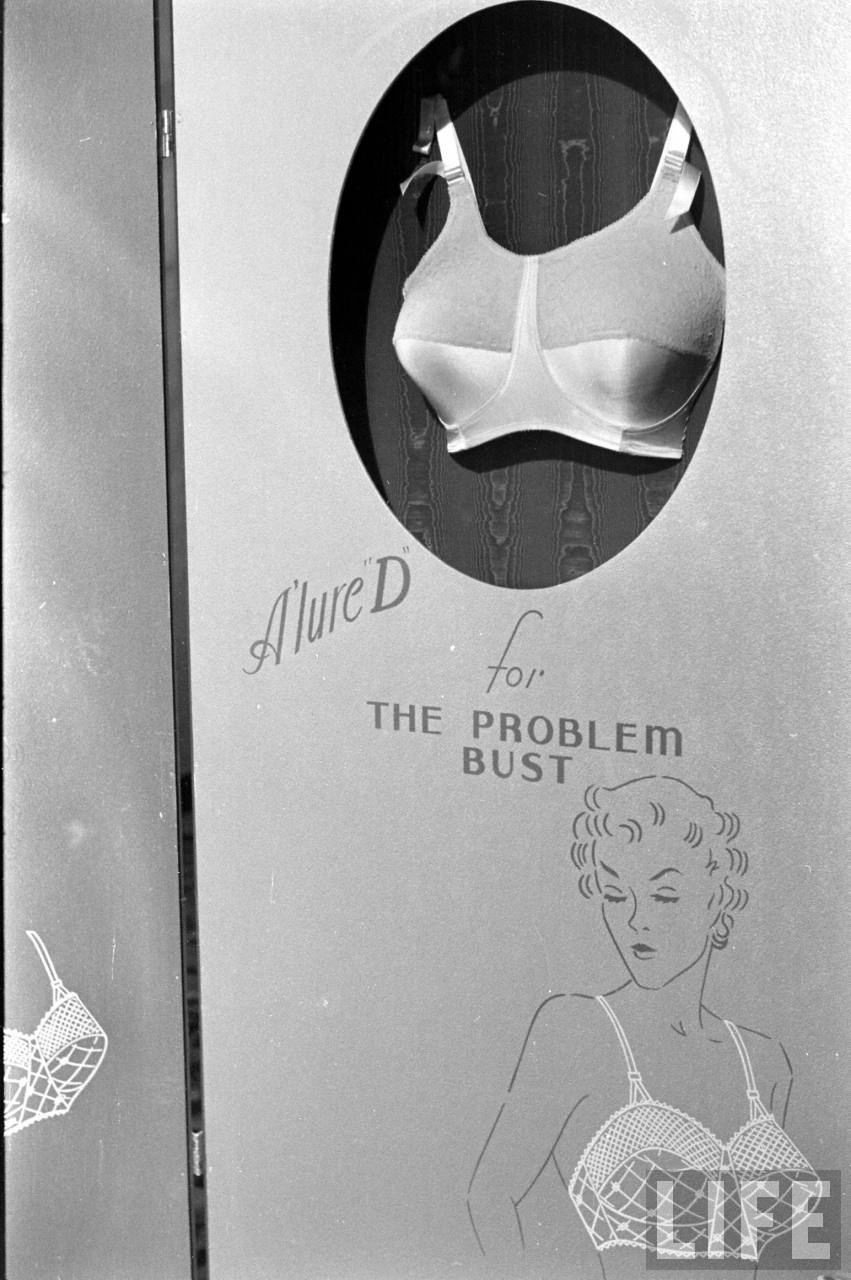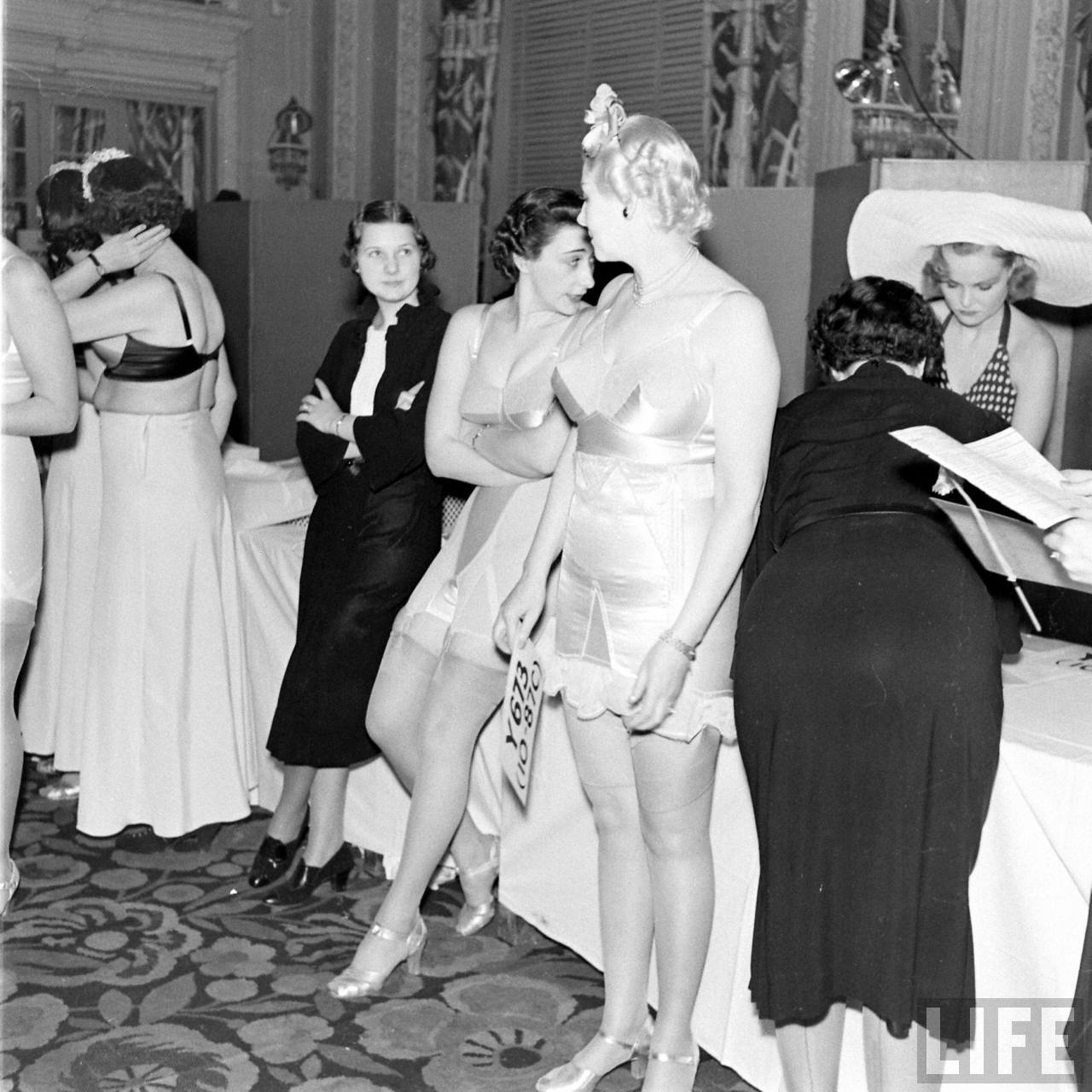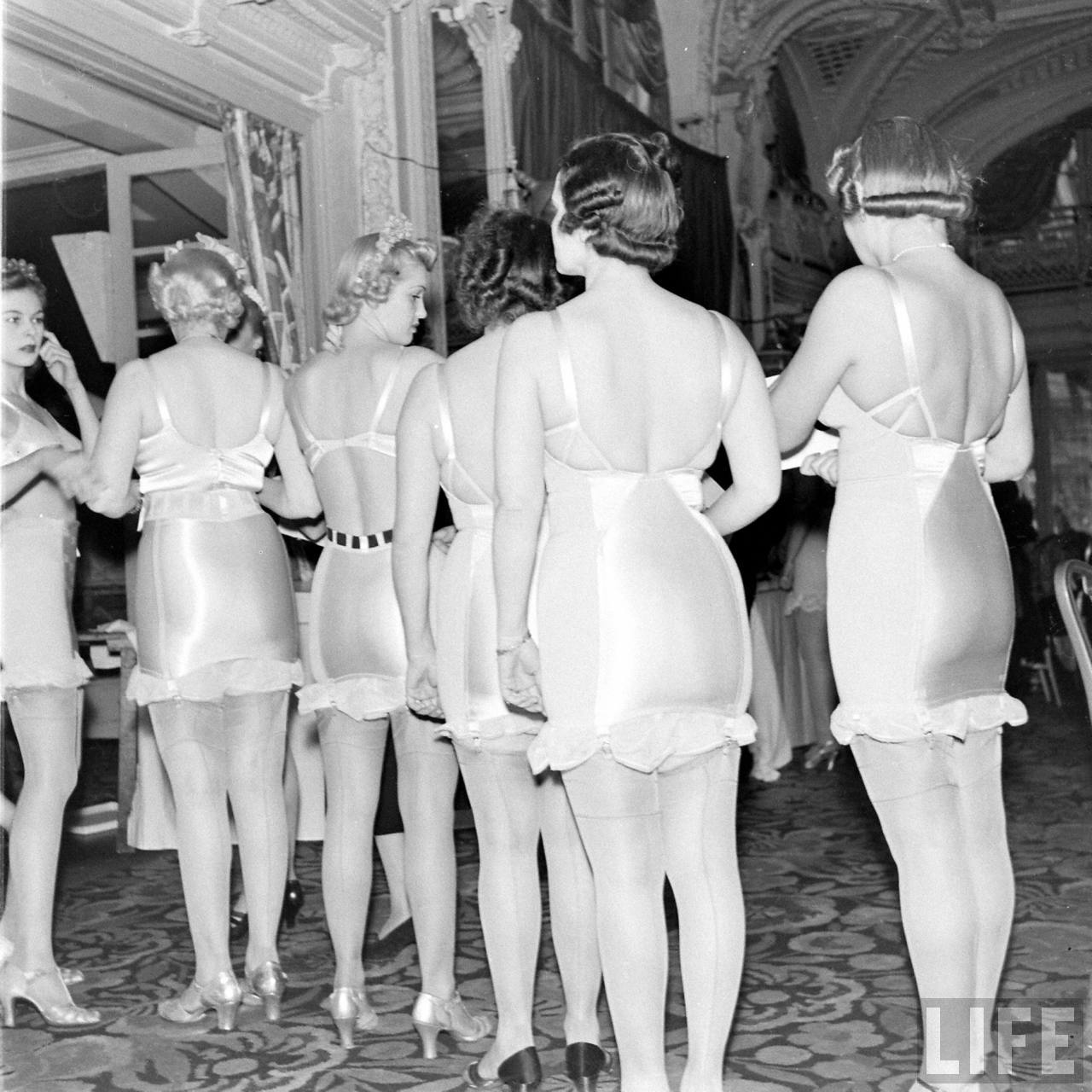 I think I'll take my cotton briefs any day of the week.
Images from the LIFE Archives.