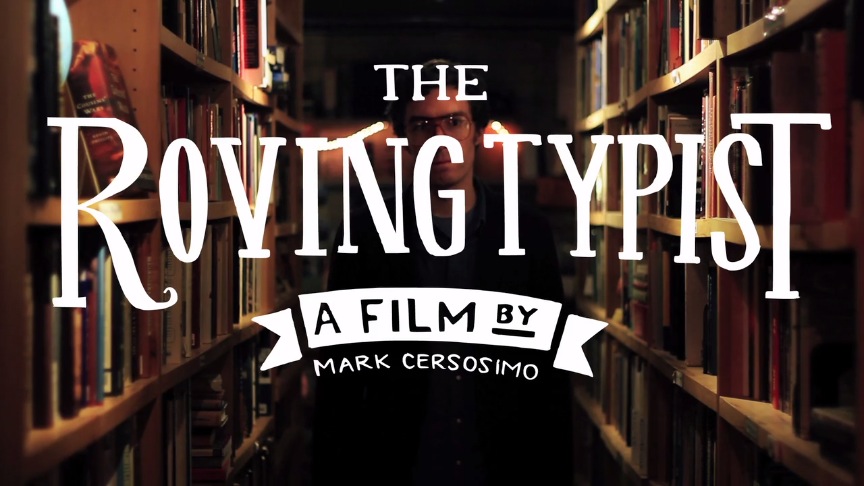 Christopher Hermelin is first and foremost a talented storyteller. He just so happens to tell his one-of-a-kind stories on a Royal Safari typewriter while roving New York City, trying to make a buck by selling them to passers-by.
Before anyone starts hipster-shaming, let's hold it right there, because this guy has already been called every hipster insult under the sun. In the summer of 2012, a picture of Christopher sitting in the park with his typewriter went viral on the internet. Cruel cyber bullying on a massive scale ensued overnight and the young writer became the internet's newest punching bag 'du jour' for ridicule and abuse.
"It was all about, look at this hipster, he's got his typewriter in the park … I hate him," says Hermelin, who was photographed at an angle that blocked the handmade Roving Typist sign he usually keeps next to him to attract his customers.  "No one had come up with, what is he doing there?"
Despite being one of the most viral memes on the internet, no one dug any deeper or sought context to find out Hermelin's story and discover his project.
So this short video is his story; of a guy and his typewriter, who found himself broke in New York City and decided to embark on a project to create unique, one-of-a-kind stories for any passersby with a few dollars to spare…
This is the story of the Roving Typist …
[vimeo http://vimeo.com/86963435]
This real-life story probably couldn't have fallen into better hands than those of filmmaker Mark Cersosimo, who also happens to moonlight as the content and community manager at Vimeo. I hope the true story goes viral (maybe with a little help from us).
If you visit the Roving Typist film website, you can find bonus content including, "I was a Hated Hipster Meme", a touching and important insight of how Hermelin overcame cyber bullying.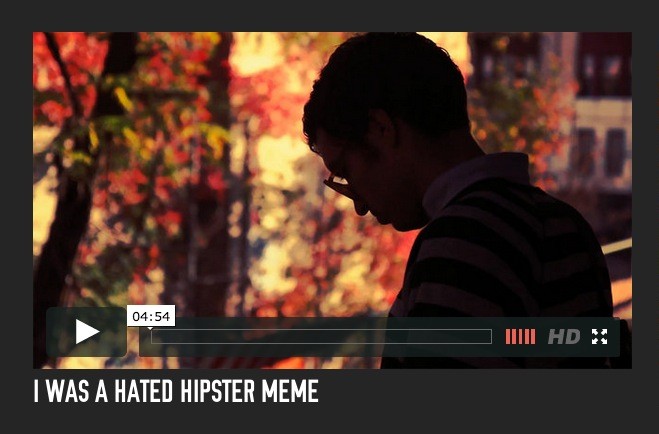 The Roving Typist is on Twitter.
:::
MORE FROM THIS FILMMAKER:
.