We've all had a weekend like this once in our lives, whether it was deep in the fried green tomato south of USA or an hour's drive outside the city in French Brie country. It's a soul-lifting kind of weekend that doesn't require much more than the great outdoors, a roof to sleep under, good food (good booze) and good friends…
A photo collection by Lisa Larson for LIFE magazine in August 1951, "A Southern Weekend".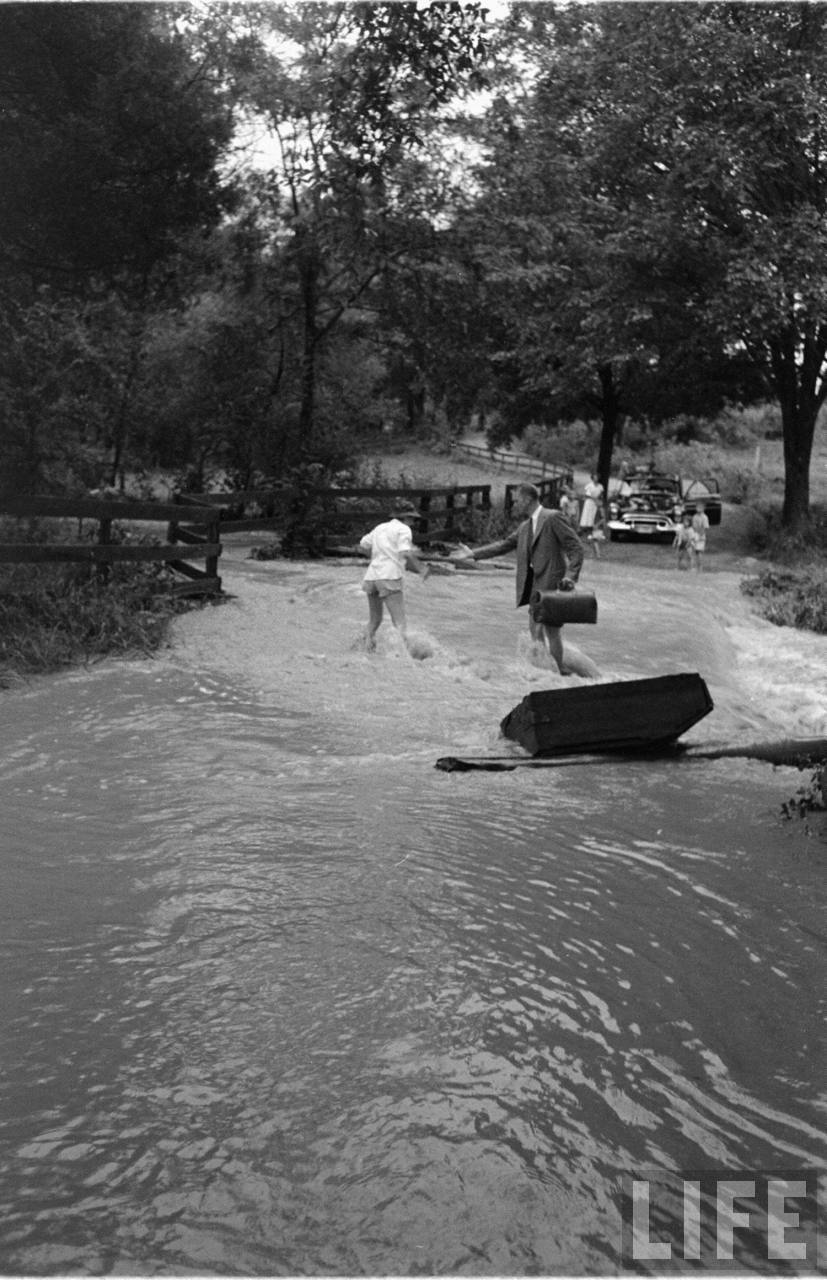 There's always a little bump (or river) in the driveway.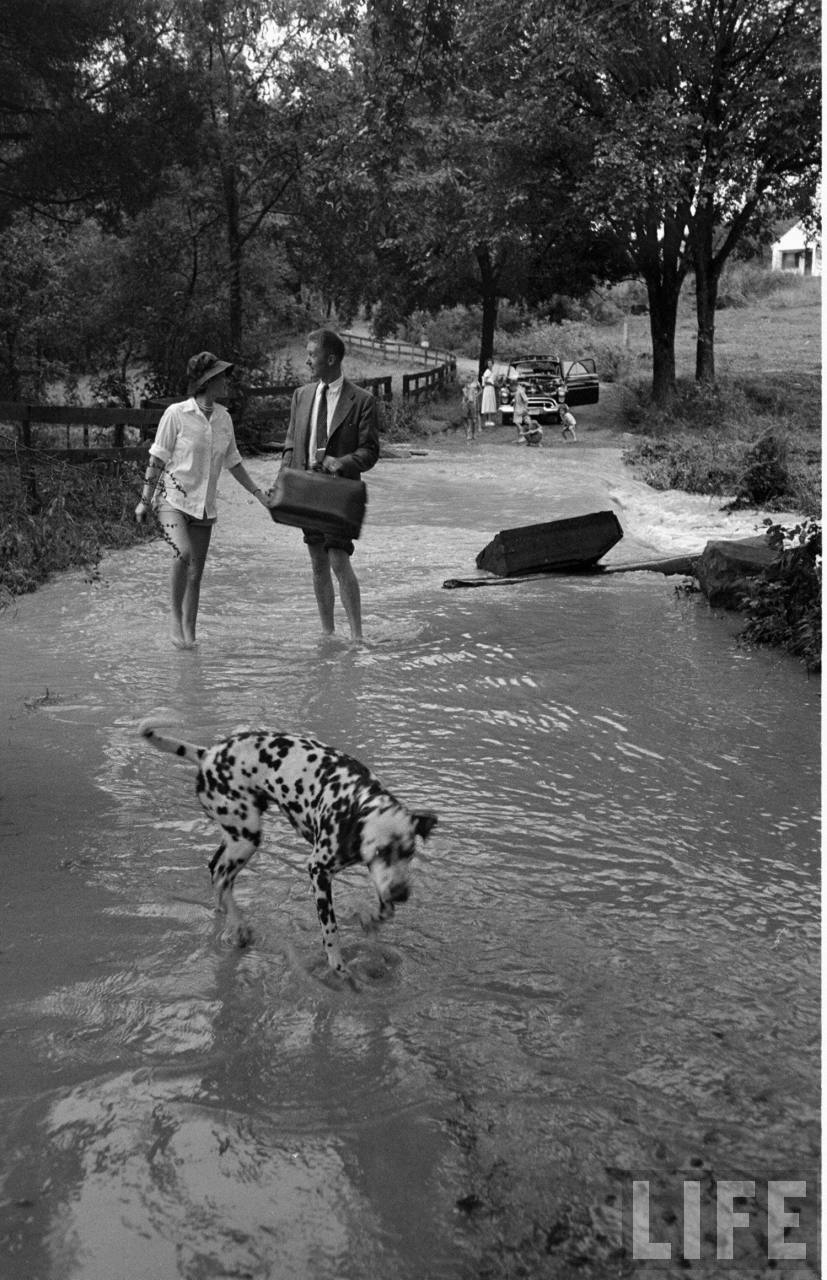 But we'll manage to get everyone across…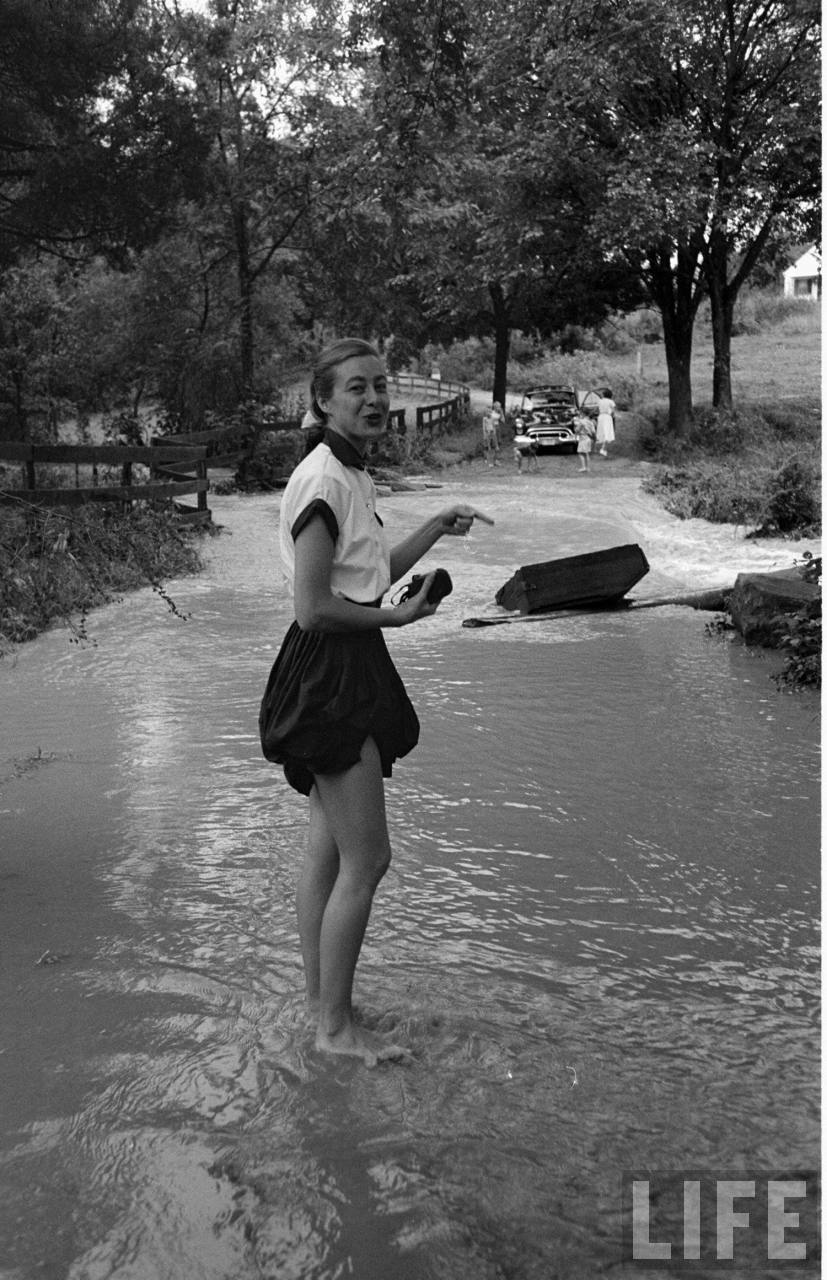 Come on, don't be a wuss!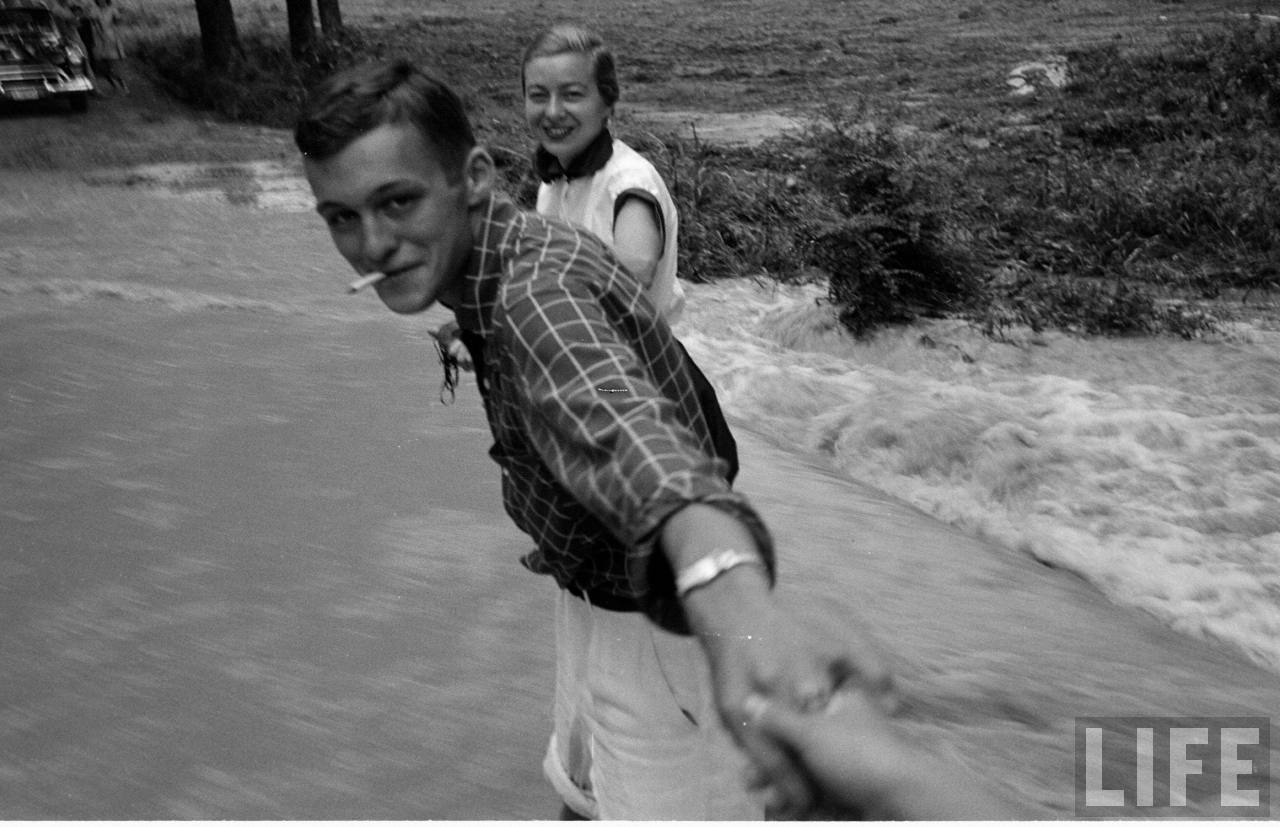 Grab his hand!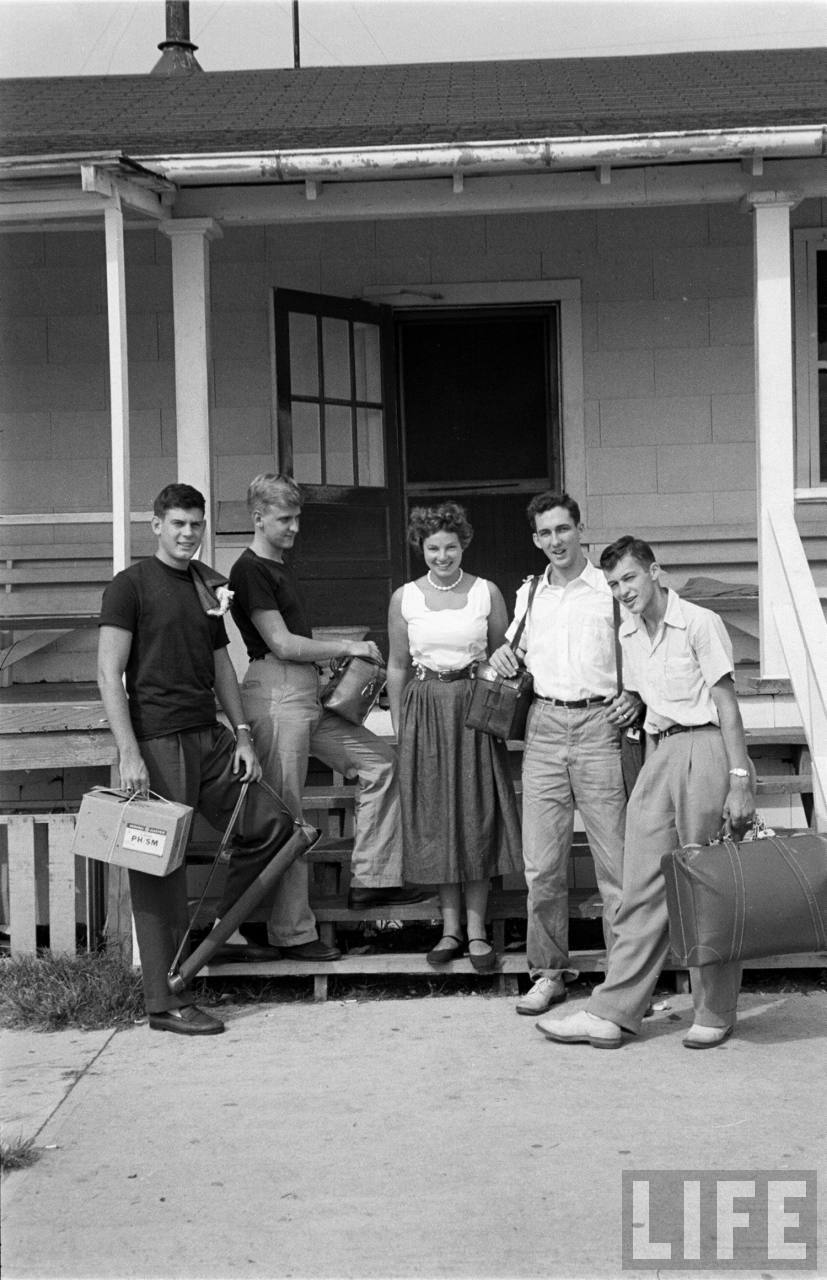 And we made it.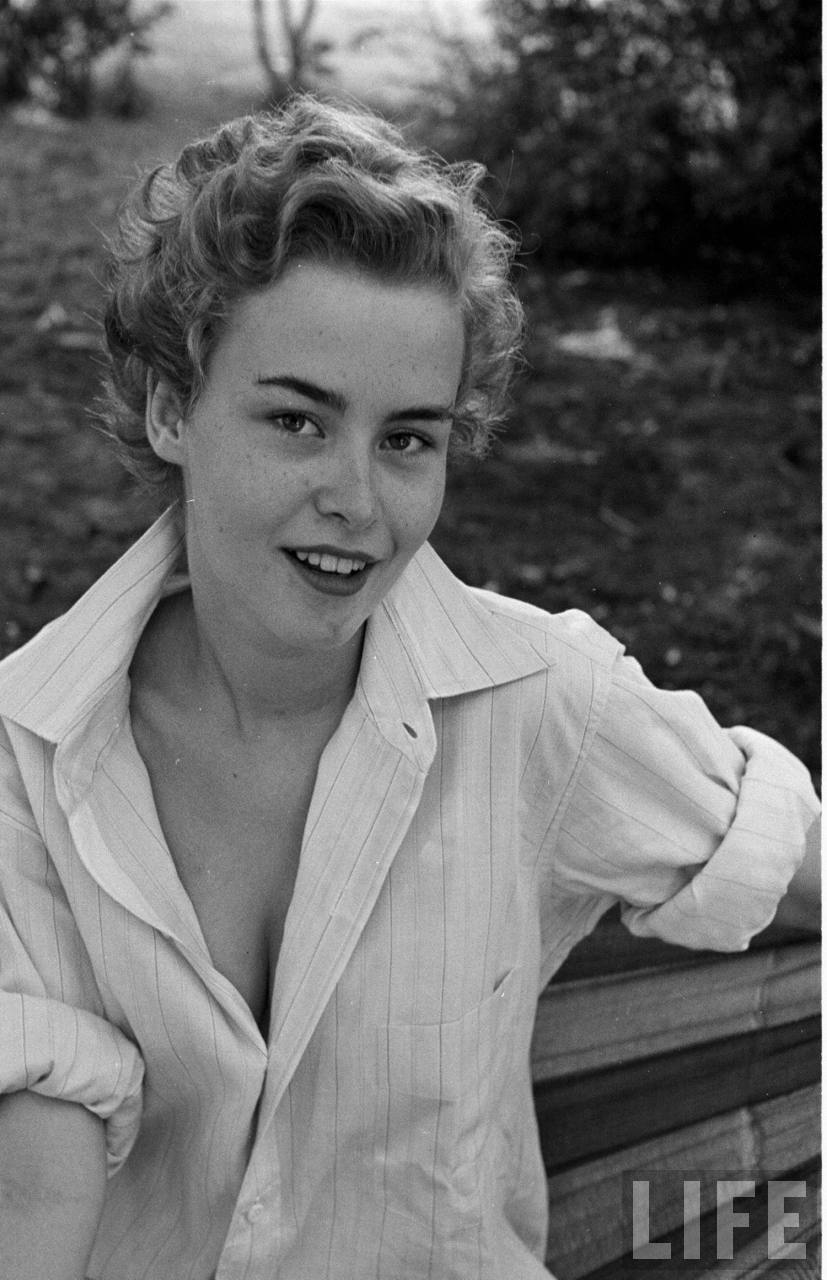 Time to freshen up and change into country clothes…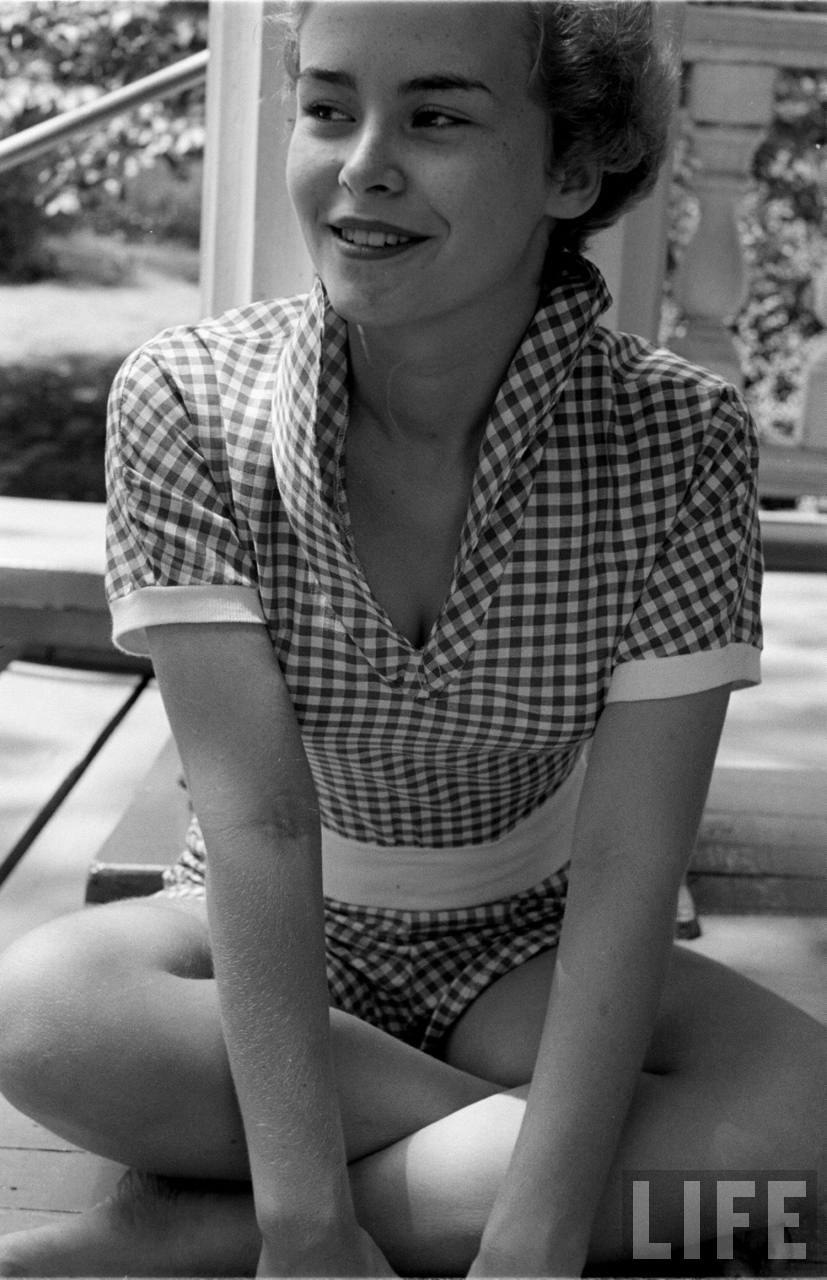 Or better yet, some gingham to get in the Southern spirit.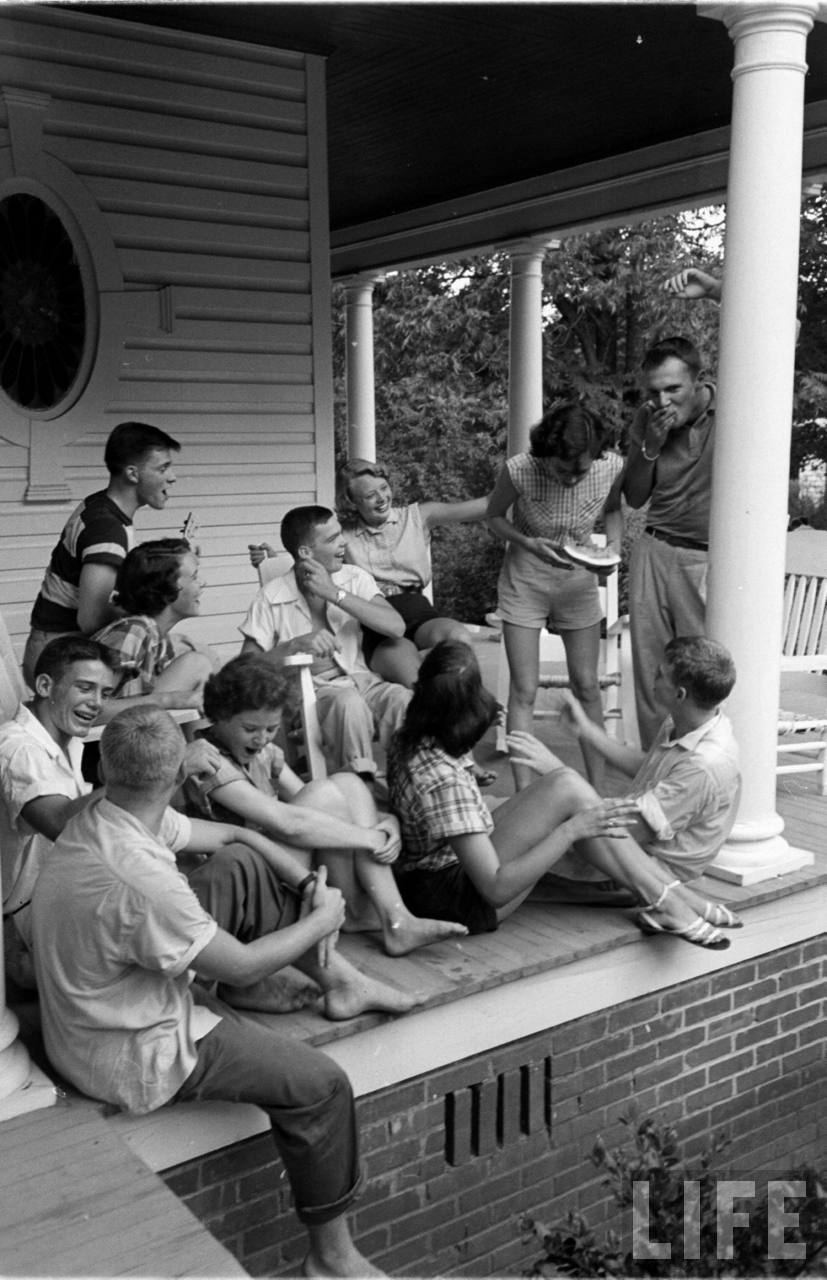 First call to order– hanging out on the porch.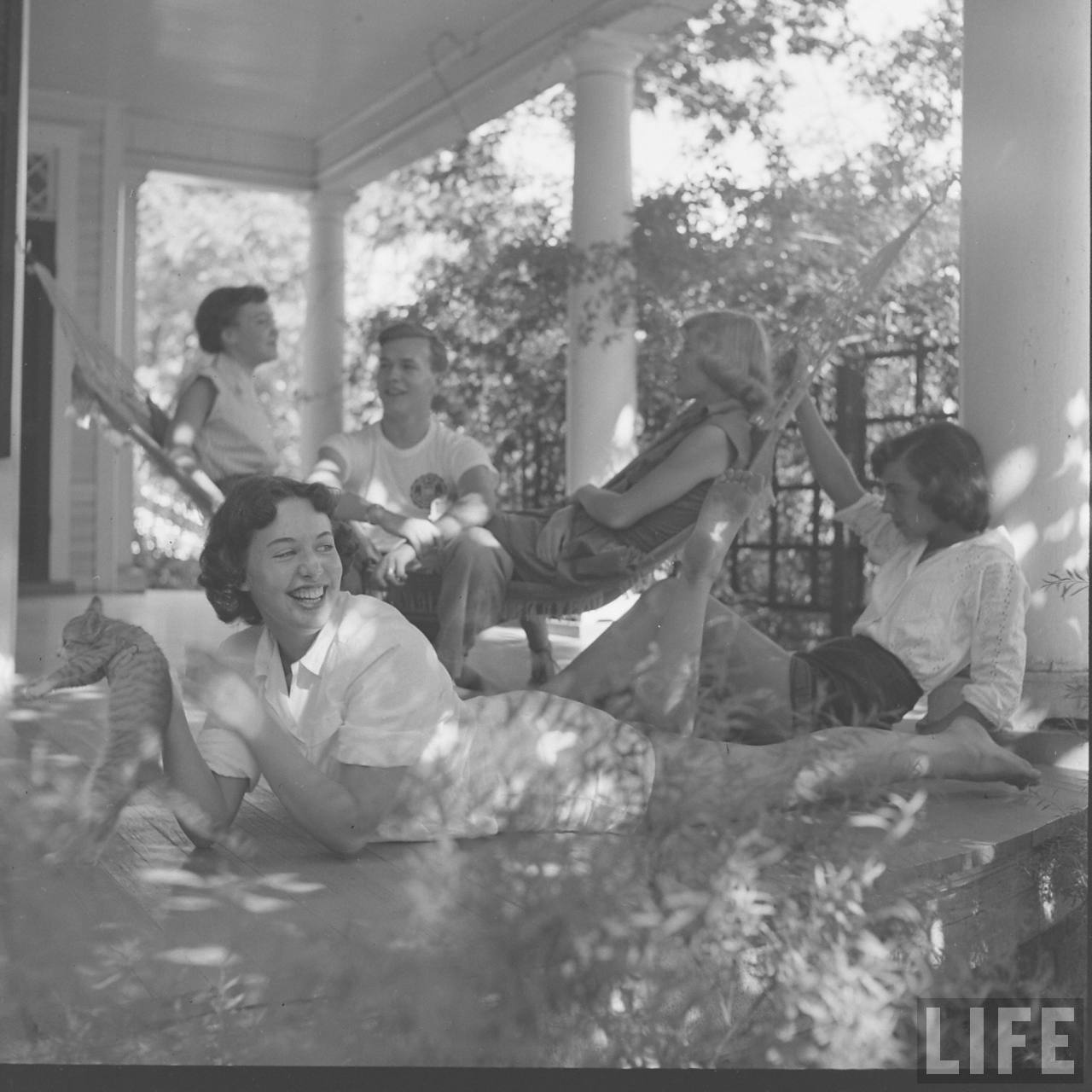 'Porch hanging' is an essential part of any Southern style country weekend…
Old friends catch-up…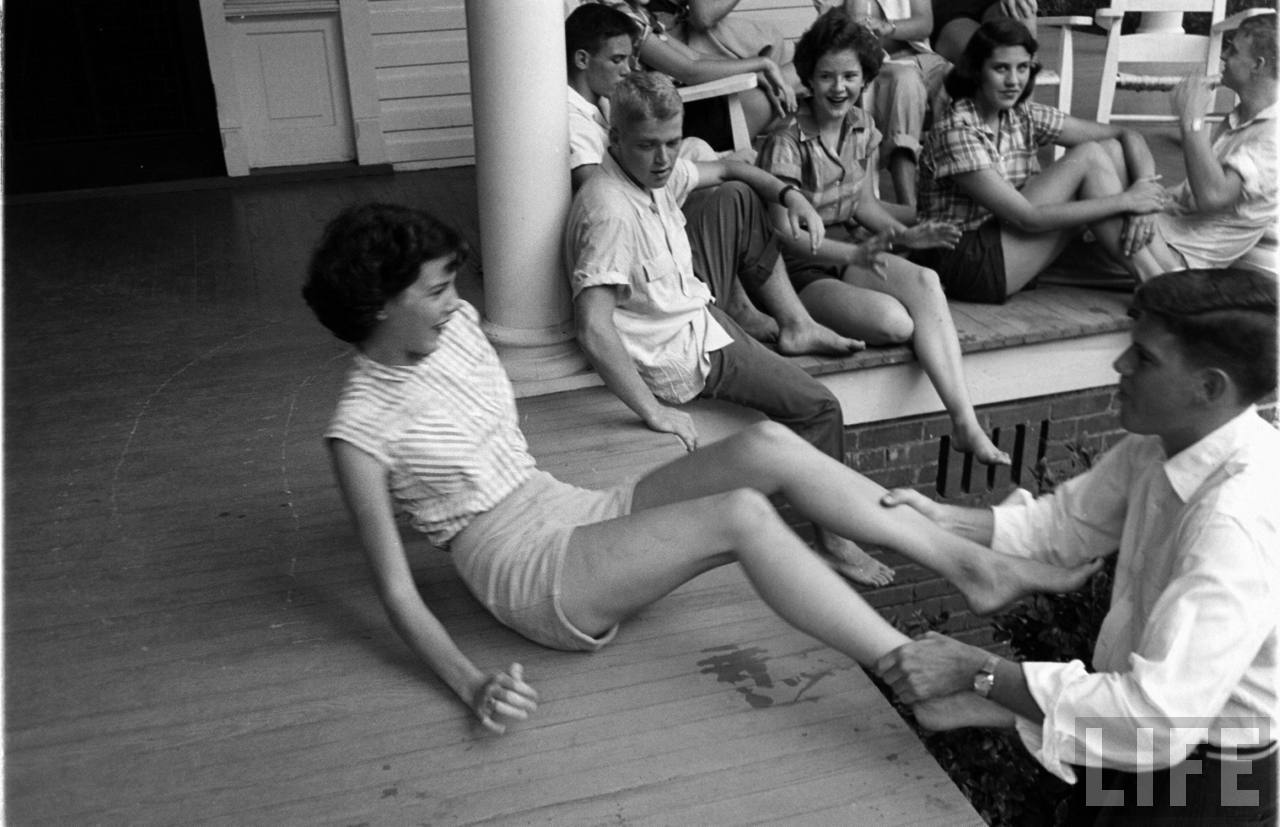 New friends get acquainted…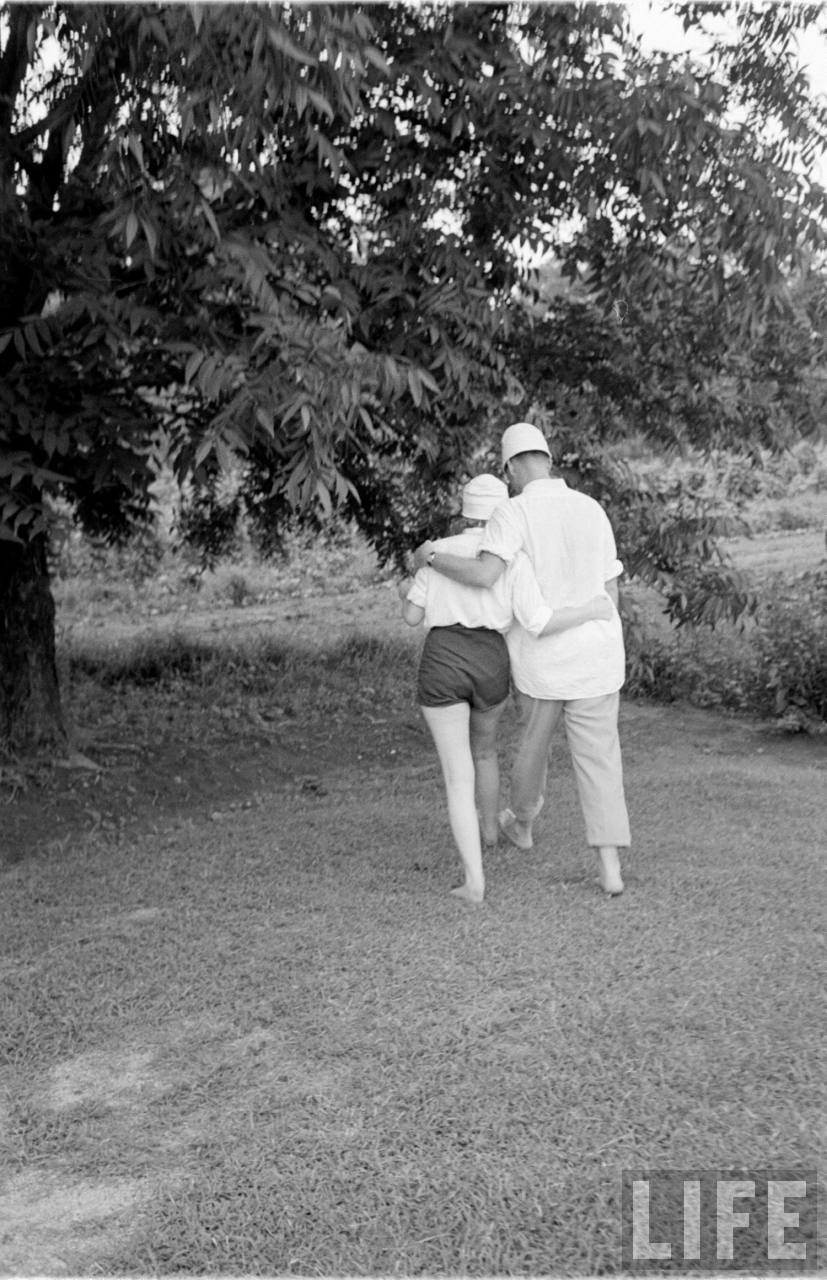 And some might just pair off a little early in the garden. So while we leave them to it…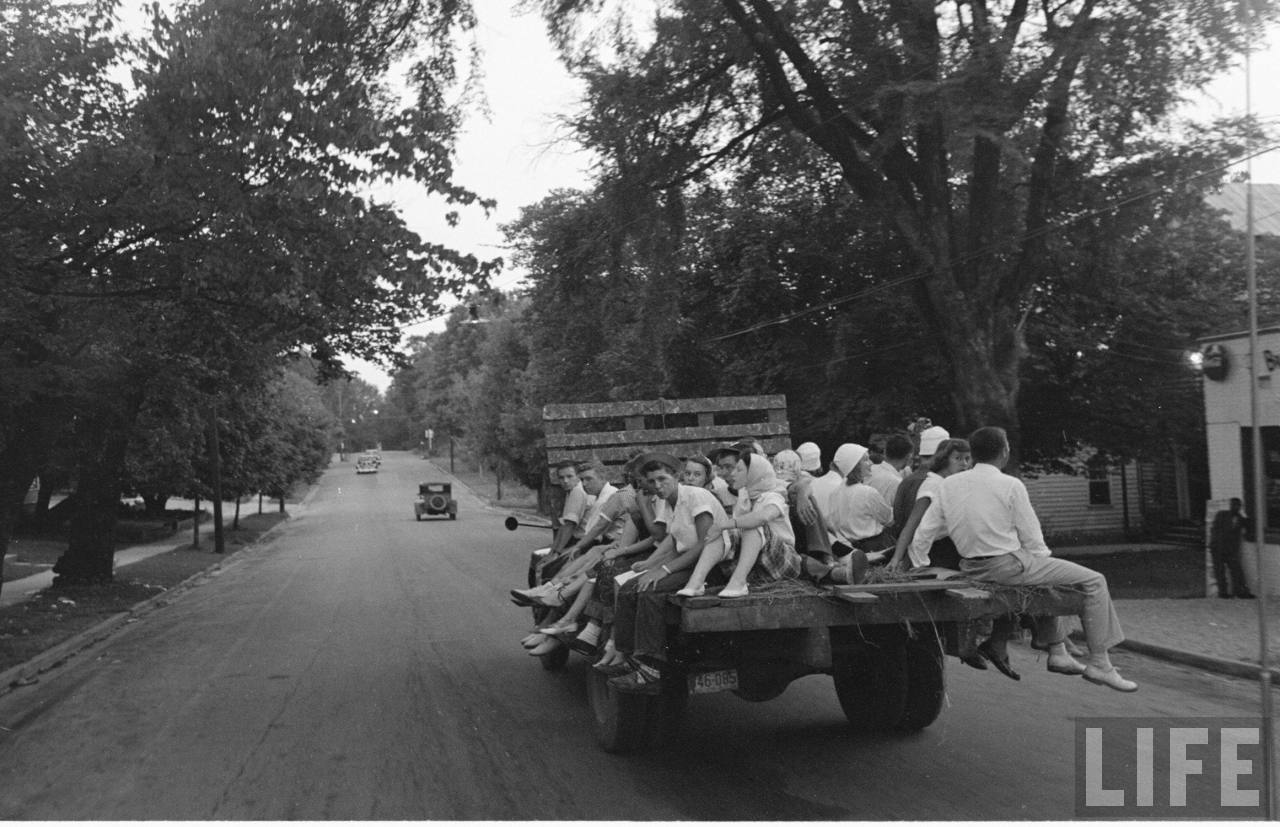 The rest of us are going into town for the groceries!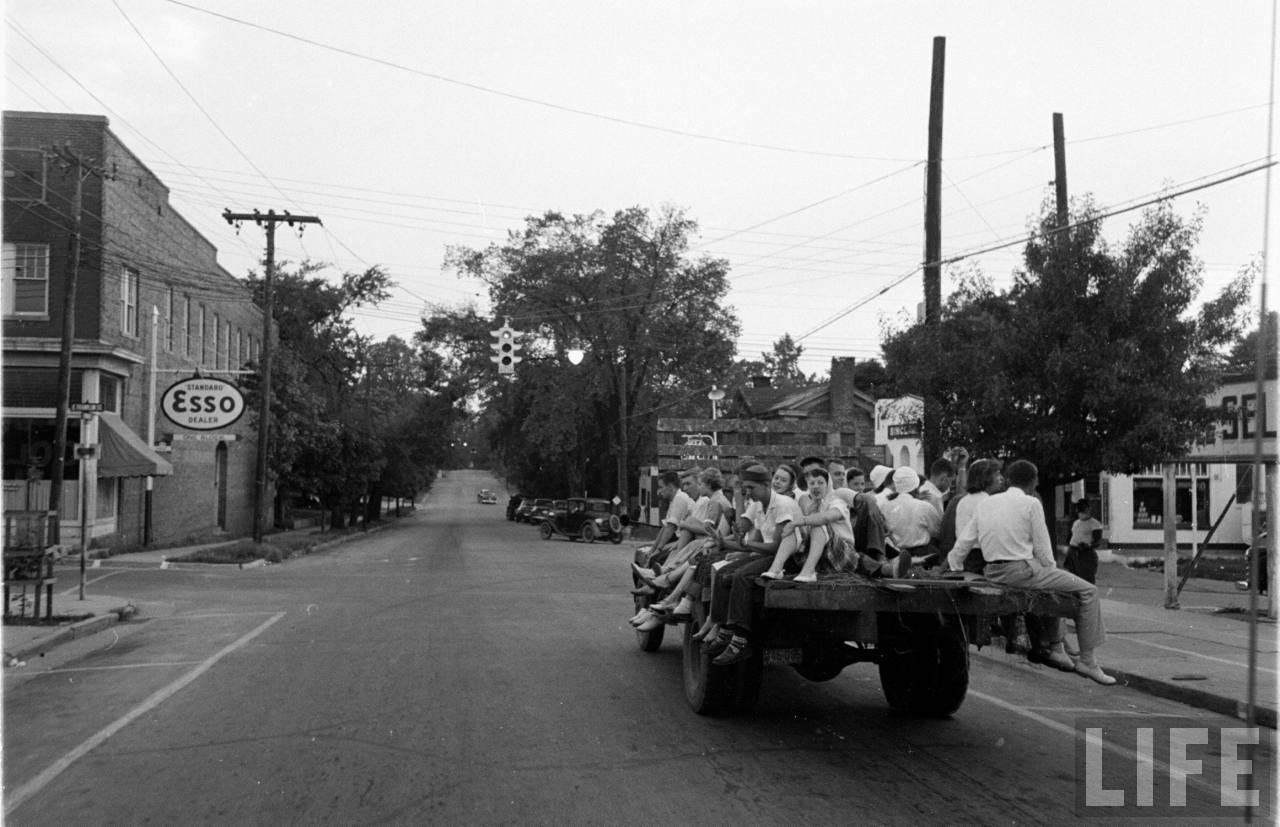 And naturally, we like to let everyone know we're in town..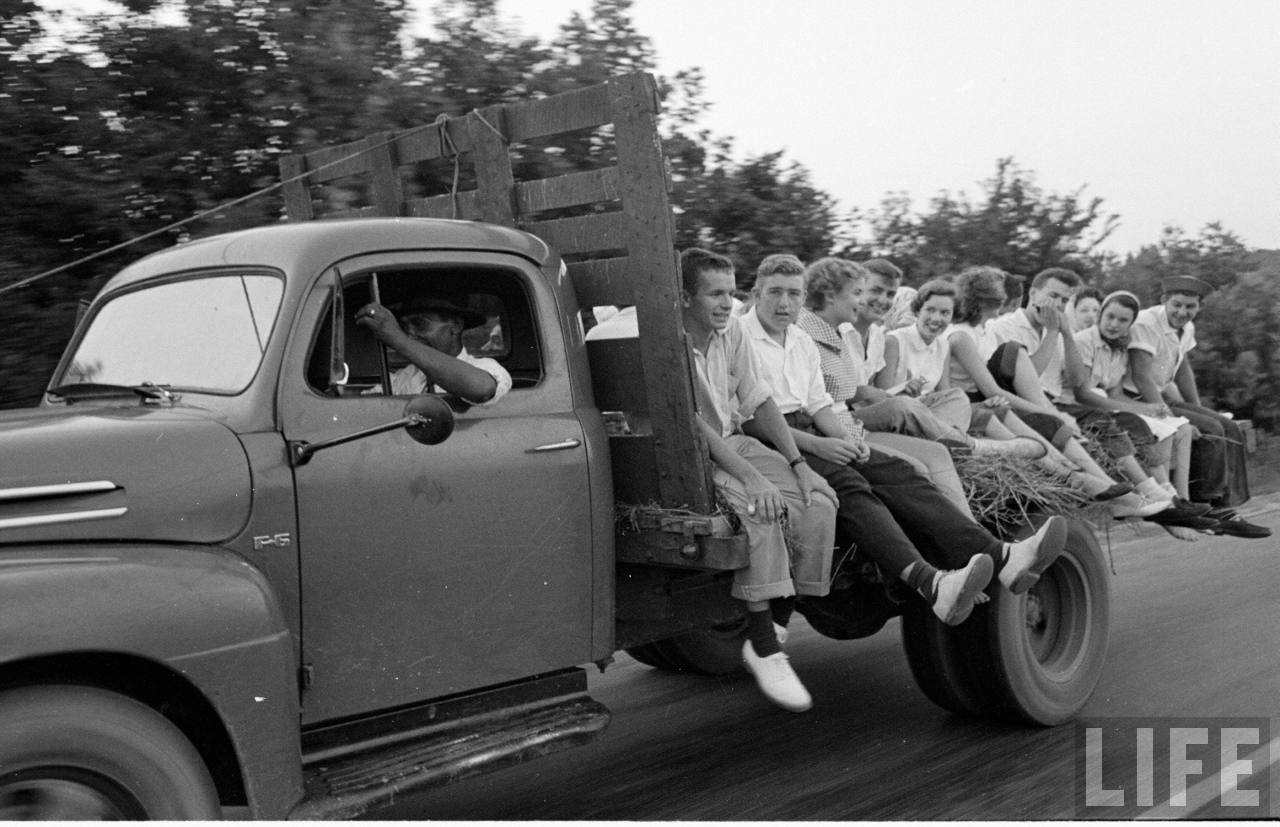 Toot toot!
Of course someone brought a guitar!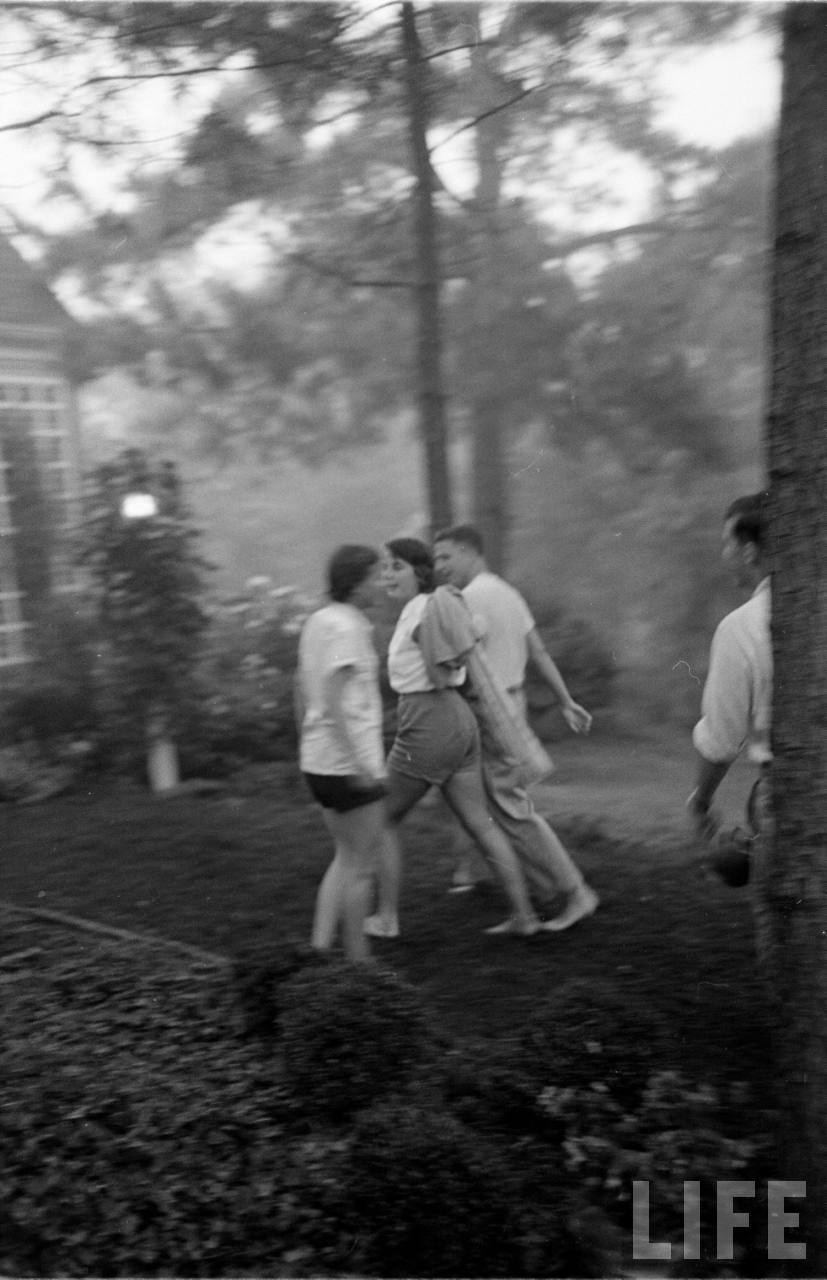 Once we're back, the sun is fading and it's time to gather the troops and get serious about the weekend's festivities…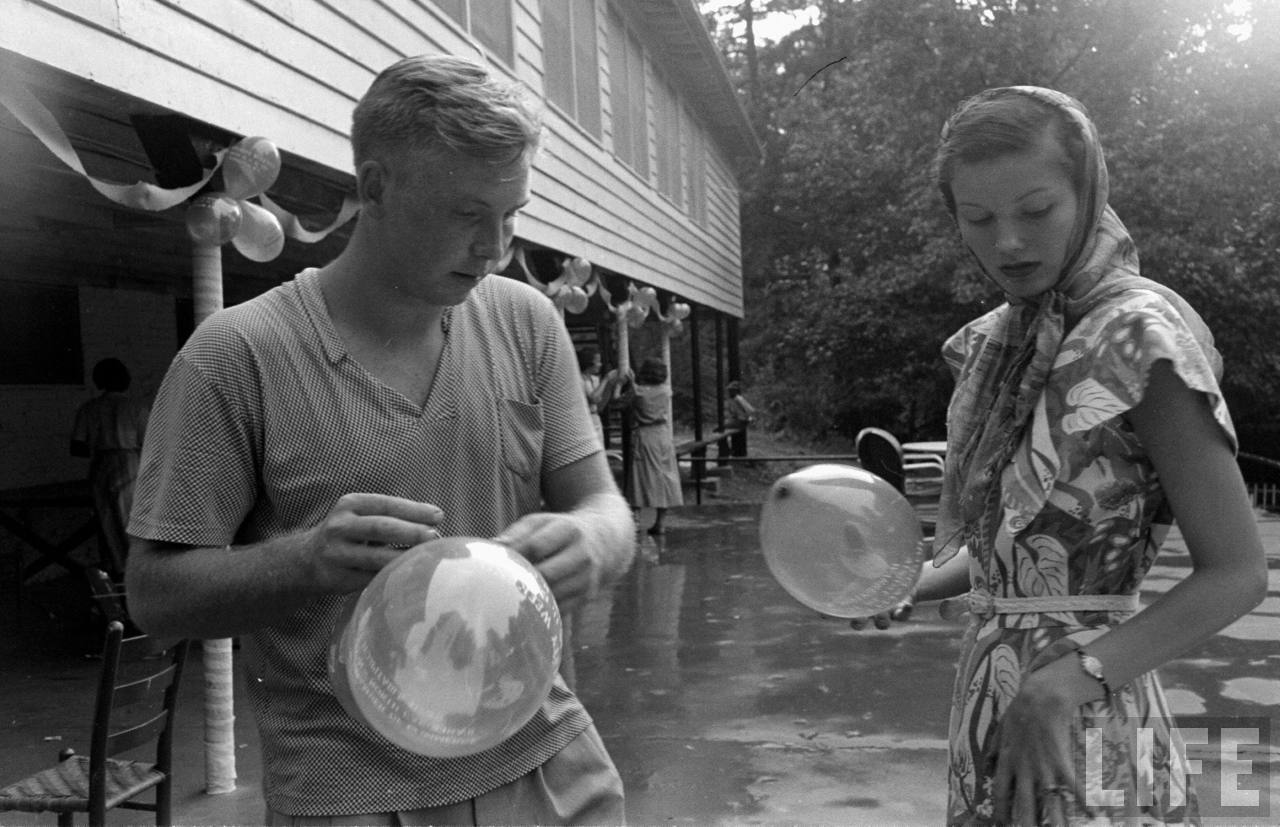 Whoever pulls the short straw gets stuck with balloon duty.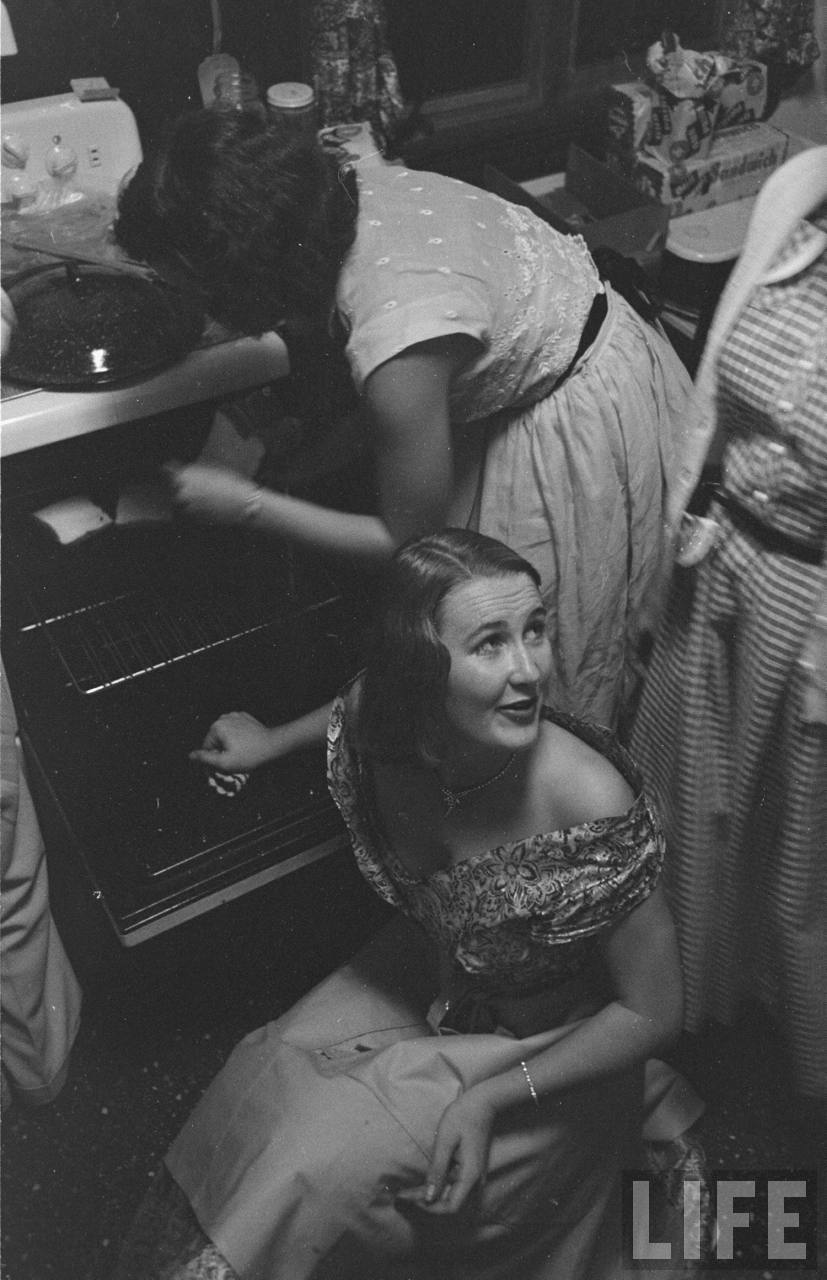 And it's all hands on deck in the kitchen.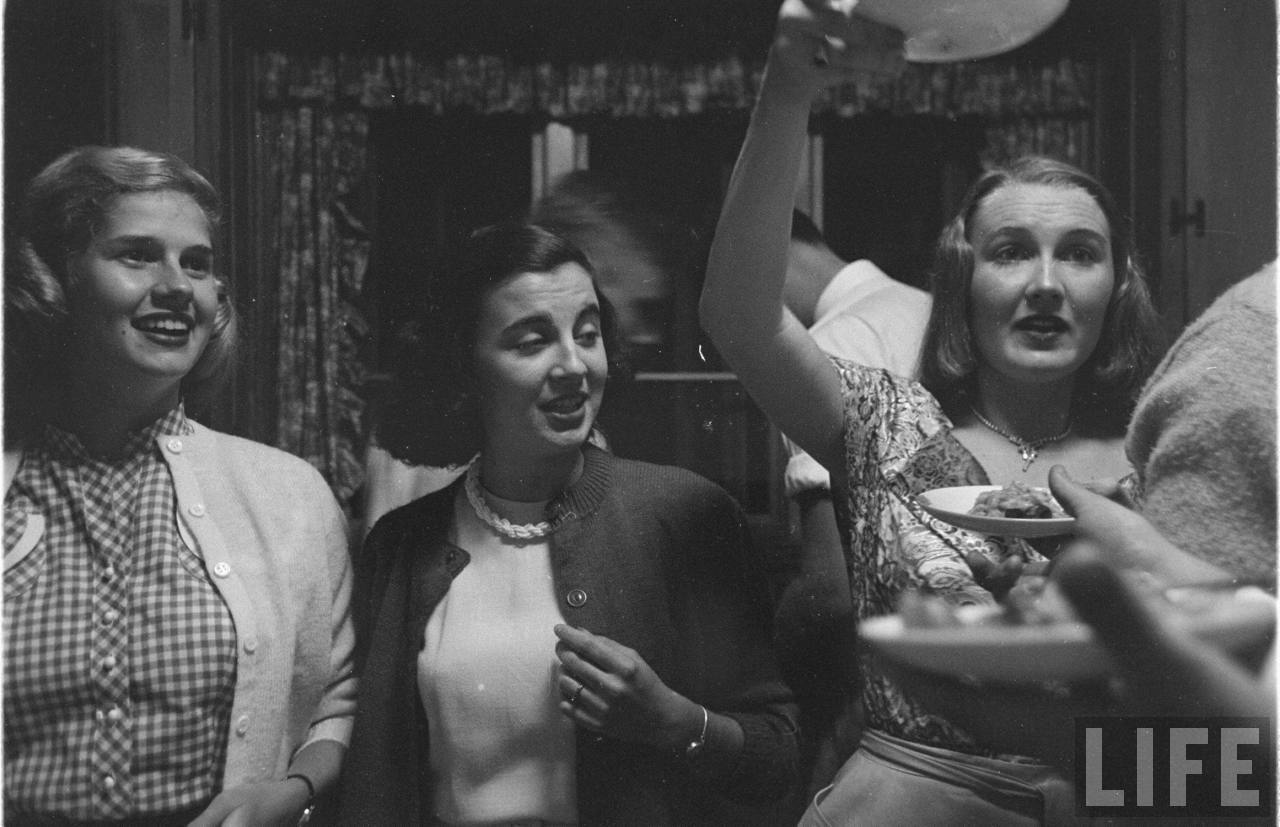 Who forgot to set the table?!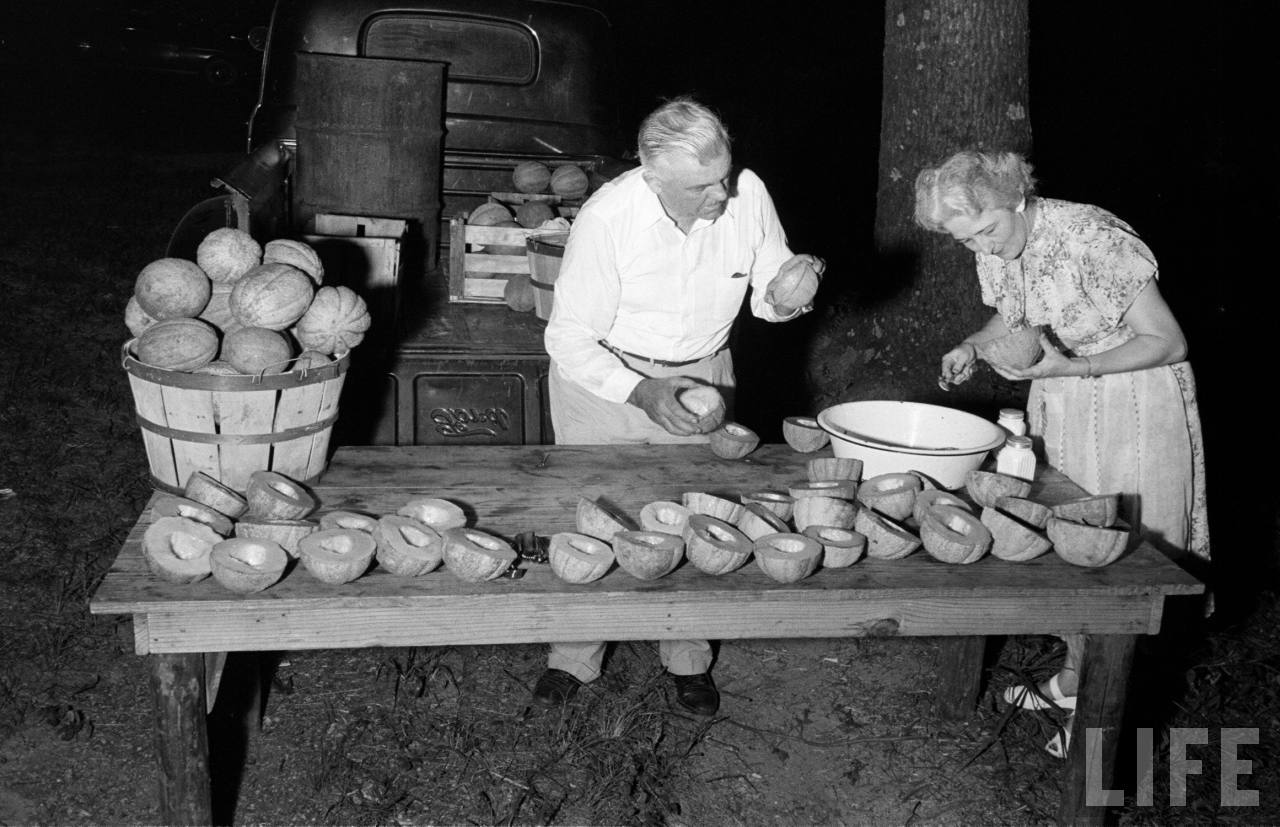 Those local melons were definitely a good call.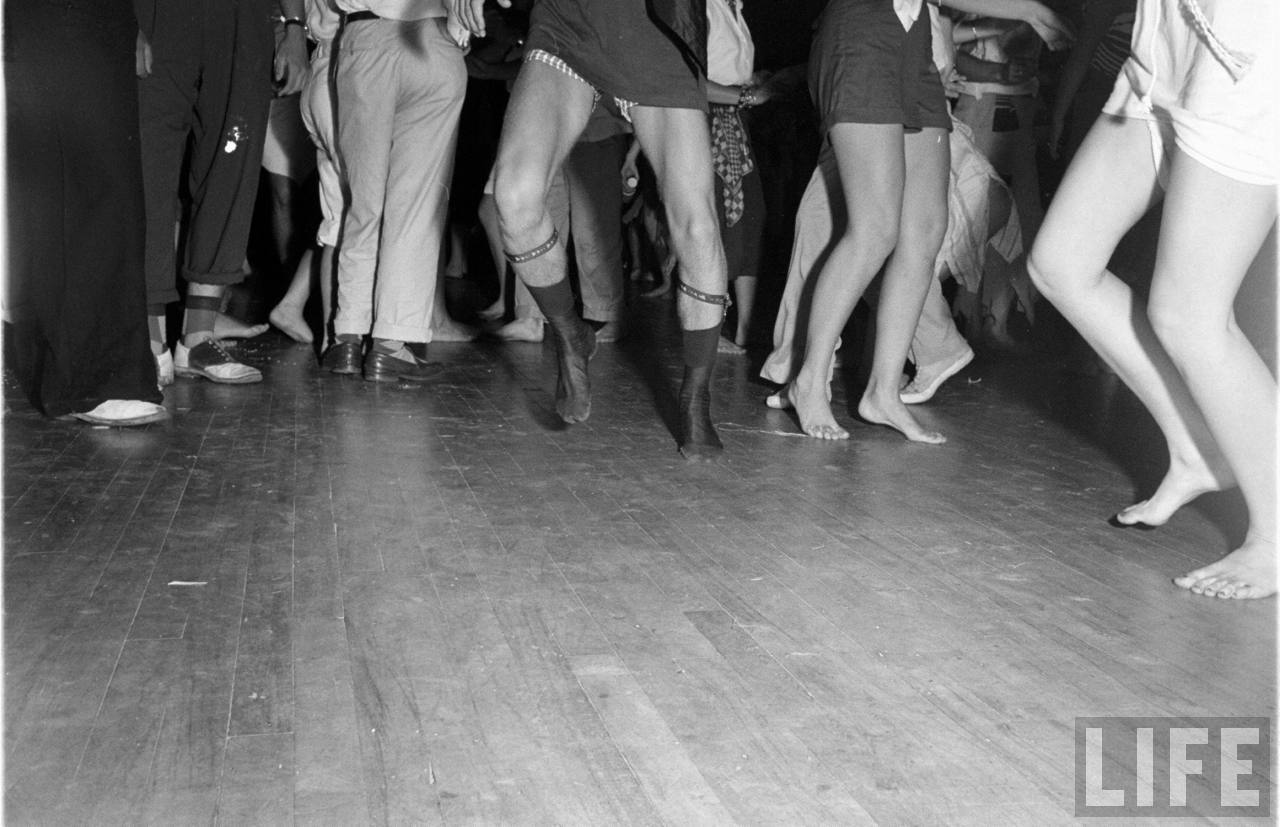 With full stomachs, everybody kicks off their shoes and the hoe down commences!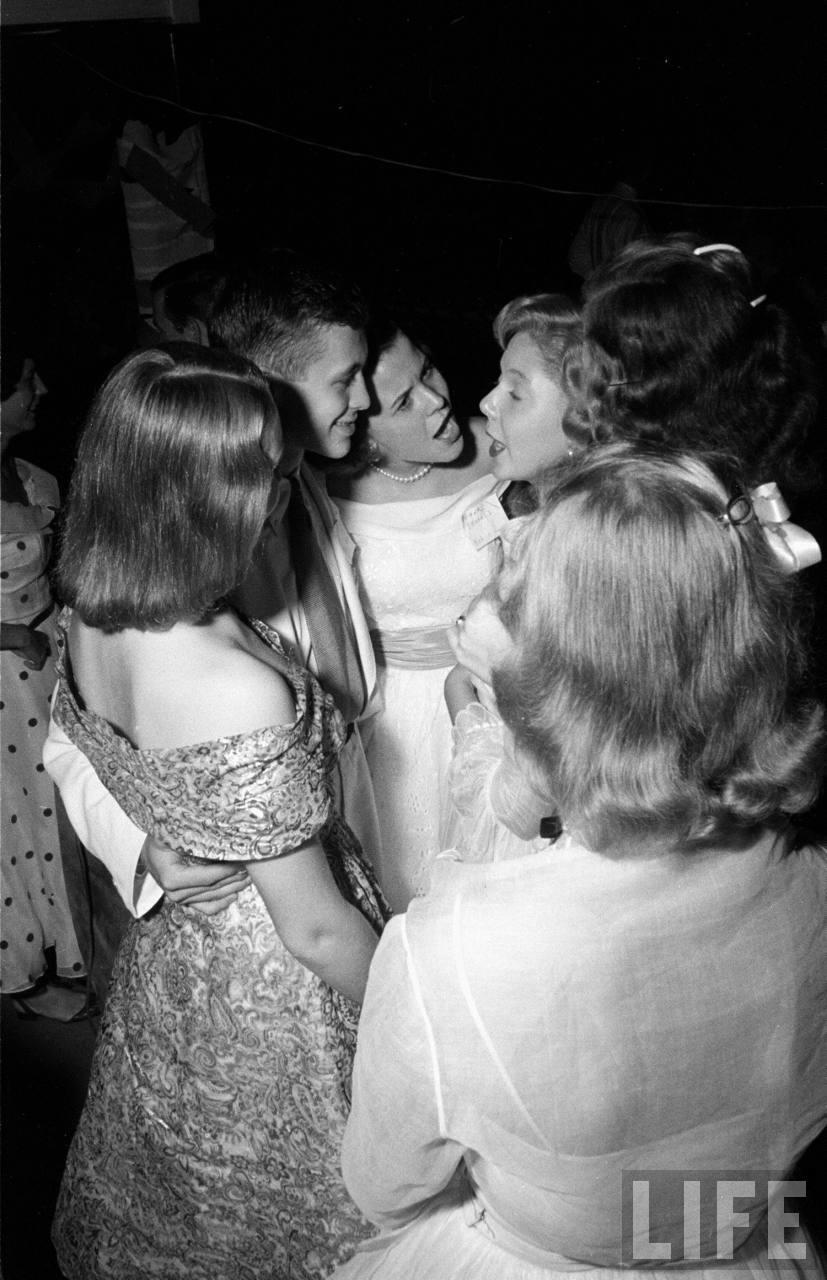 The girls start arguing about which song they want to hear next (this happens everytime).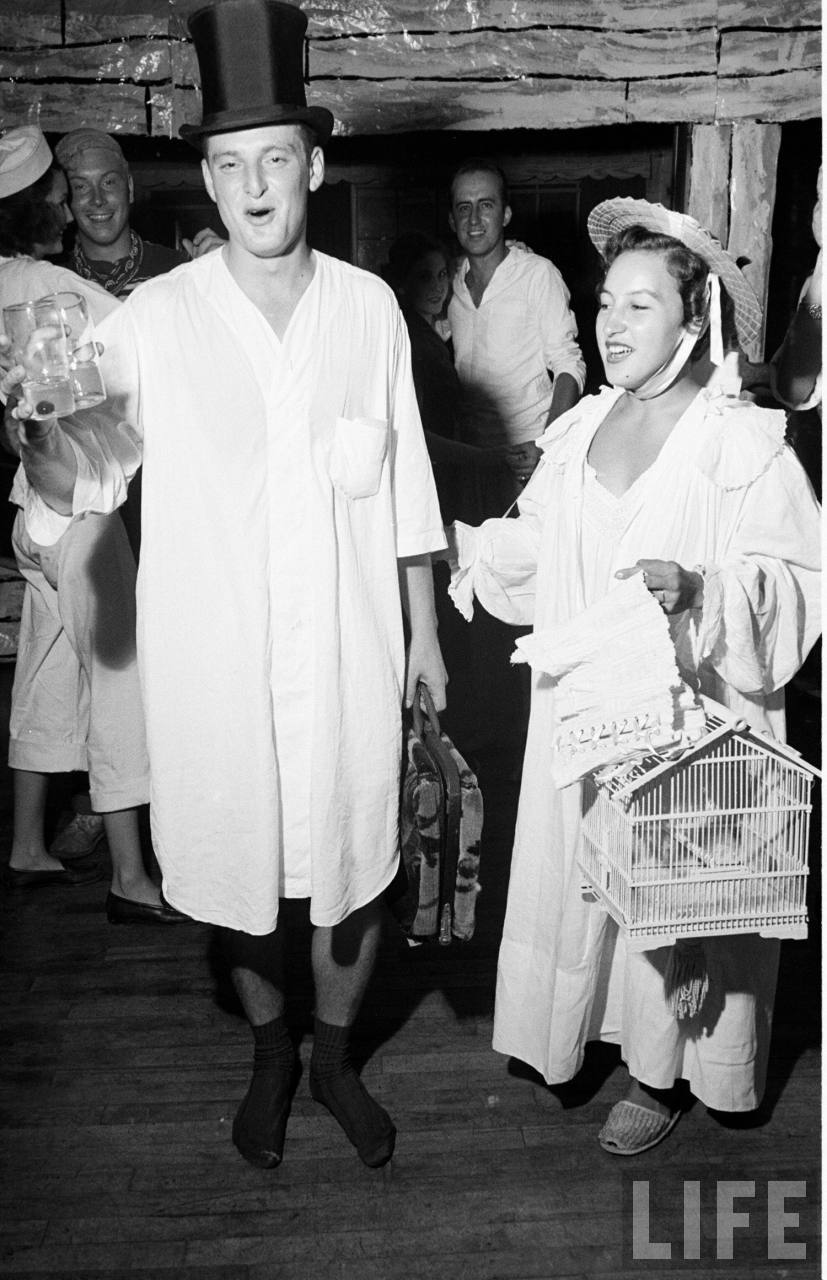 These two jokers raided the attic and came back down like this. Everyone thinks it's a brilliant idea and wants their own costume…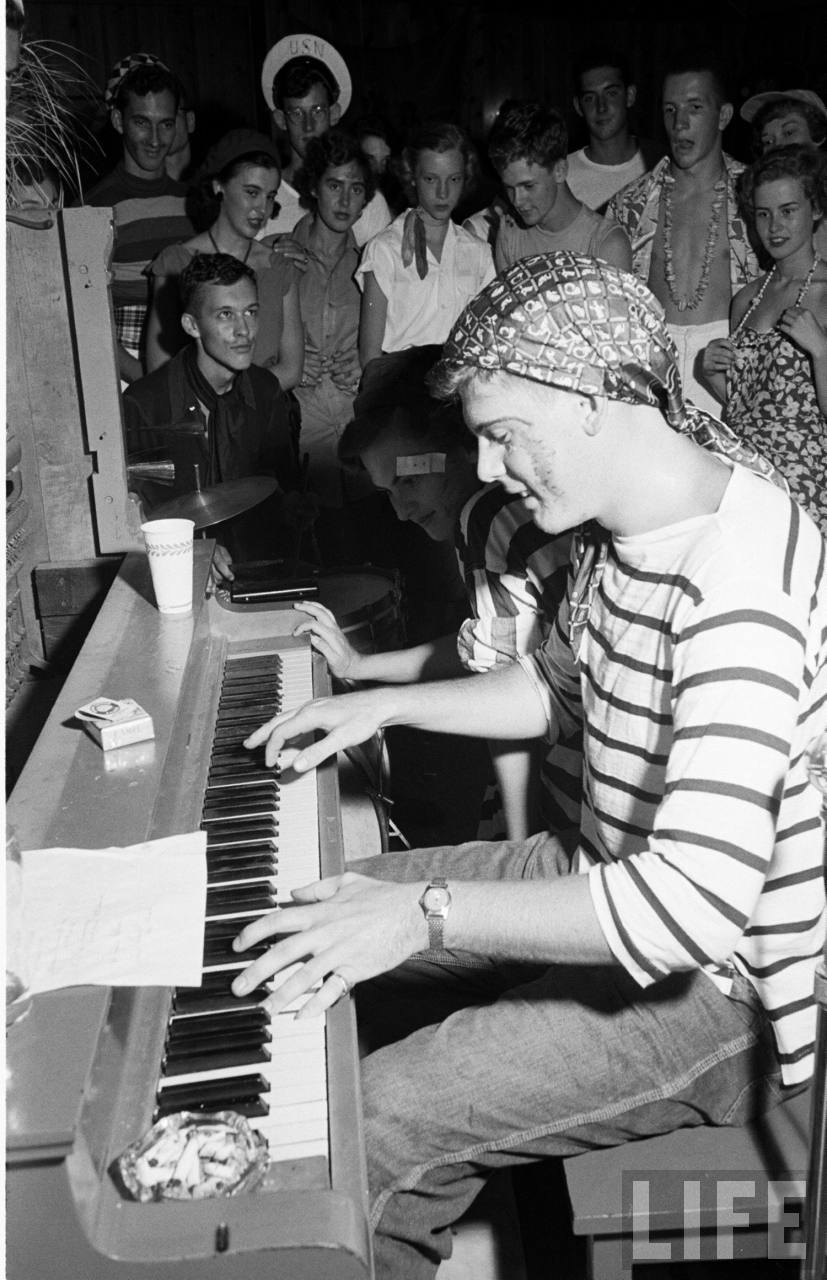 A pirate dusts off the piano and everyone gathers round for his drunken rendition of a song he used to be able to play.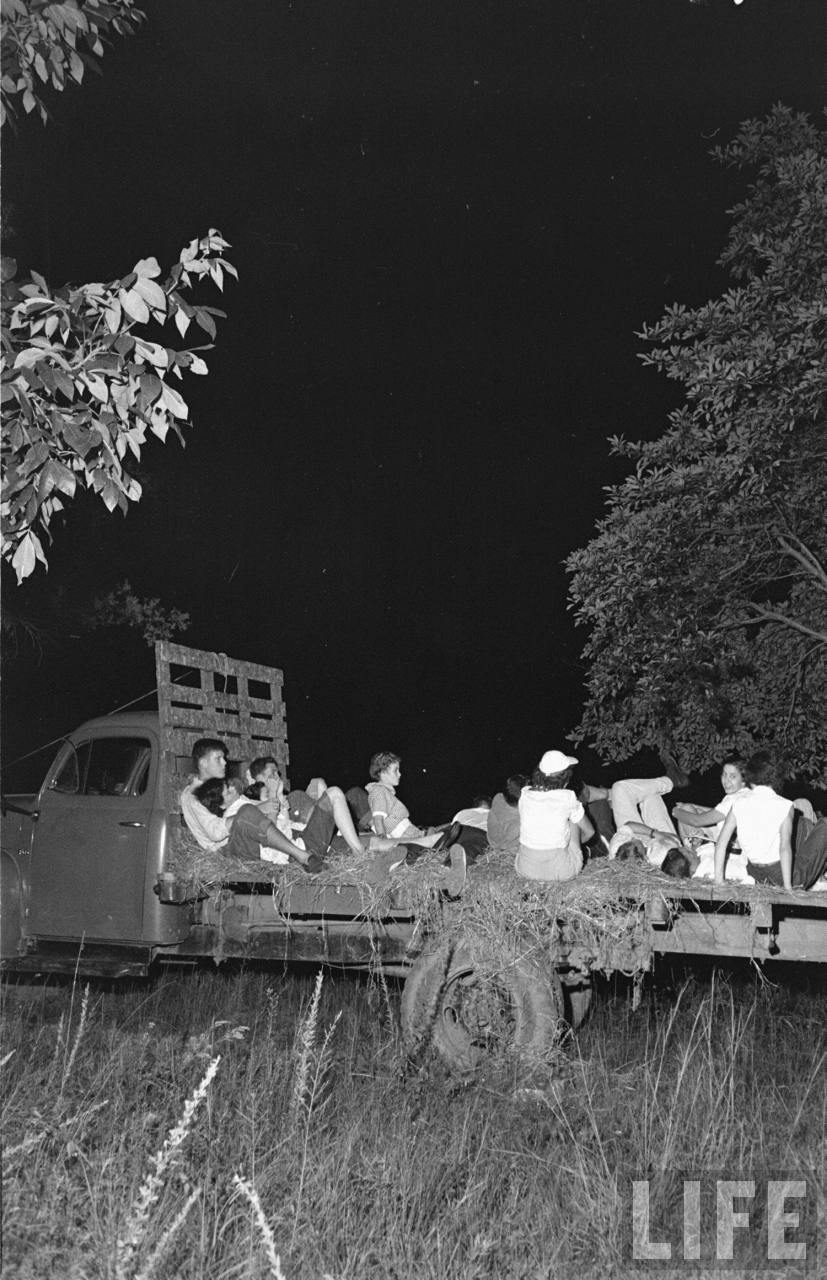 But the best place to end the night?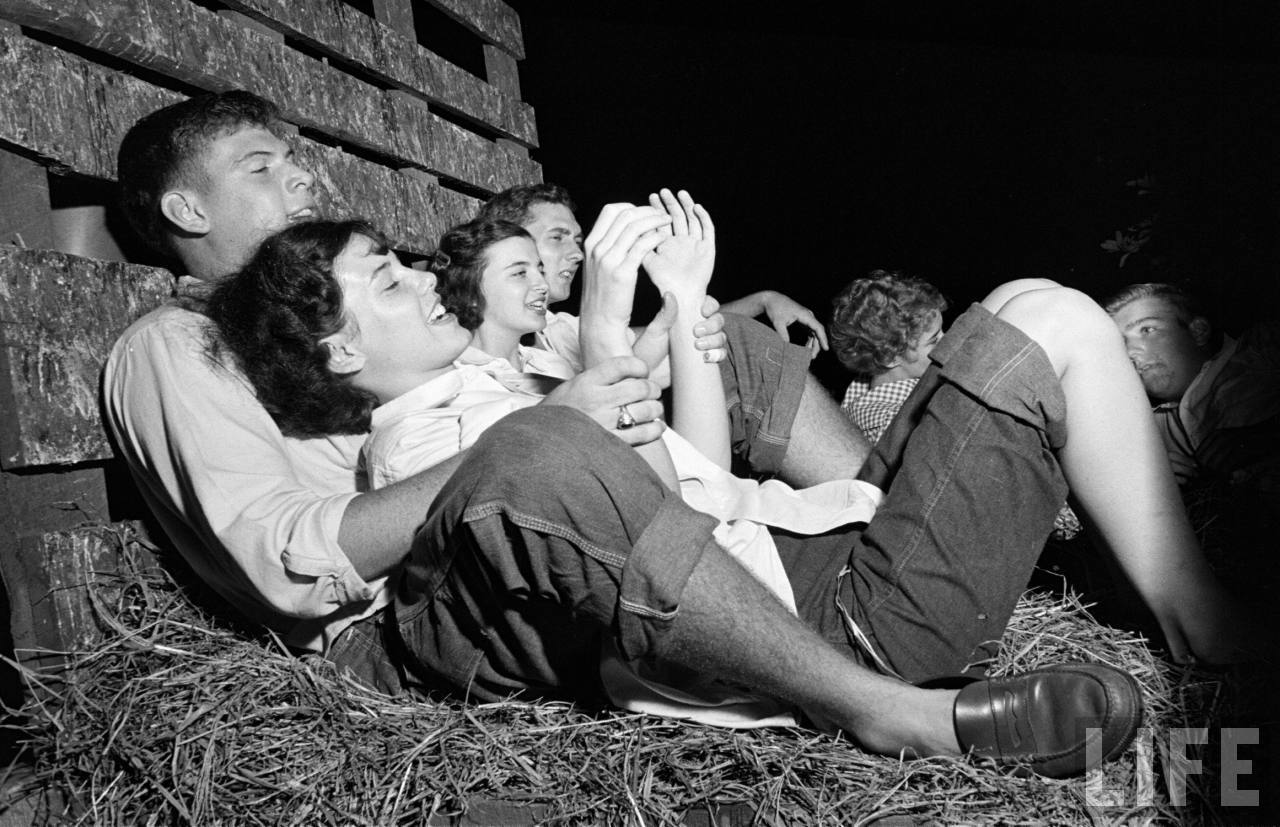 Under the stars on the back of the truck…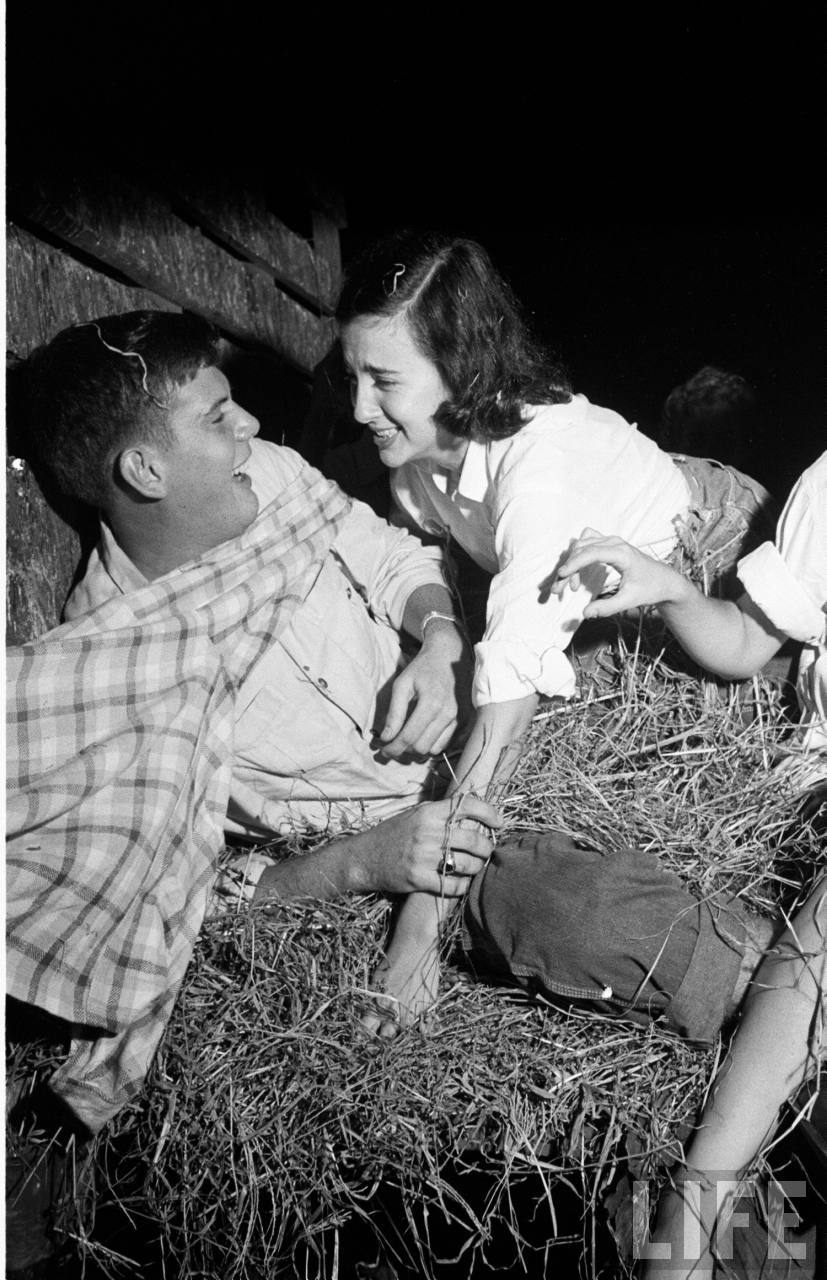 Having a good ol' roll in the hay.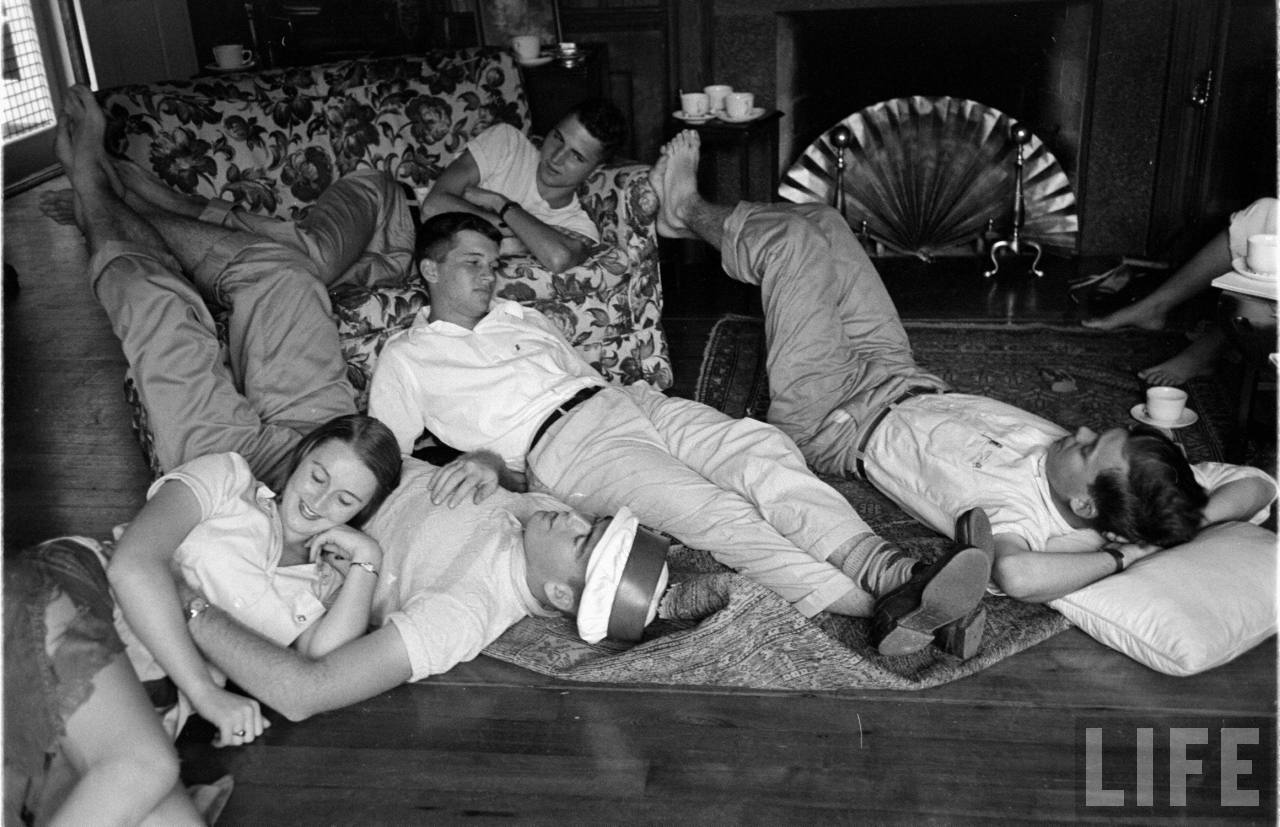 Morning guys! Ready for a day in the countryside? [Moans…]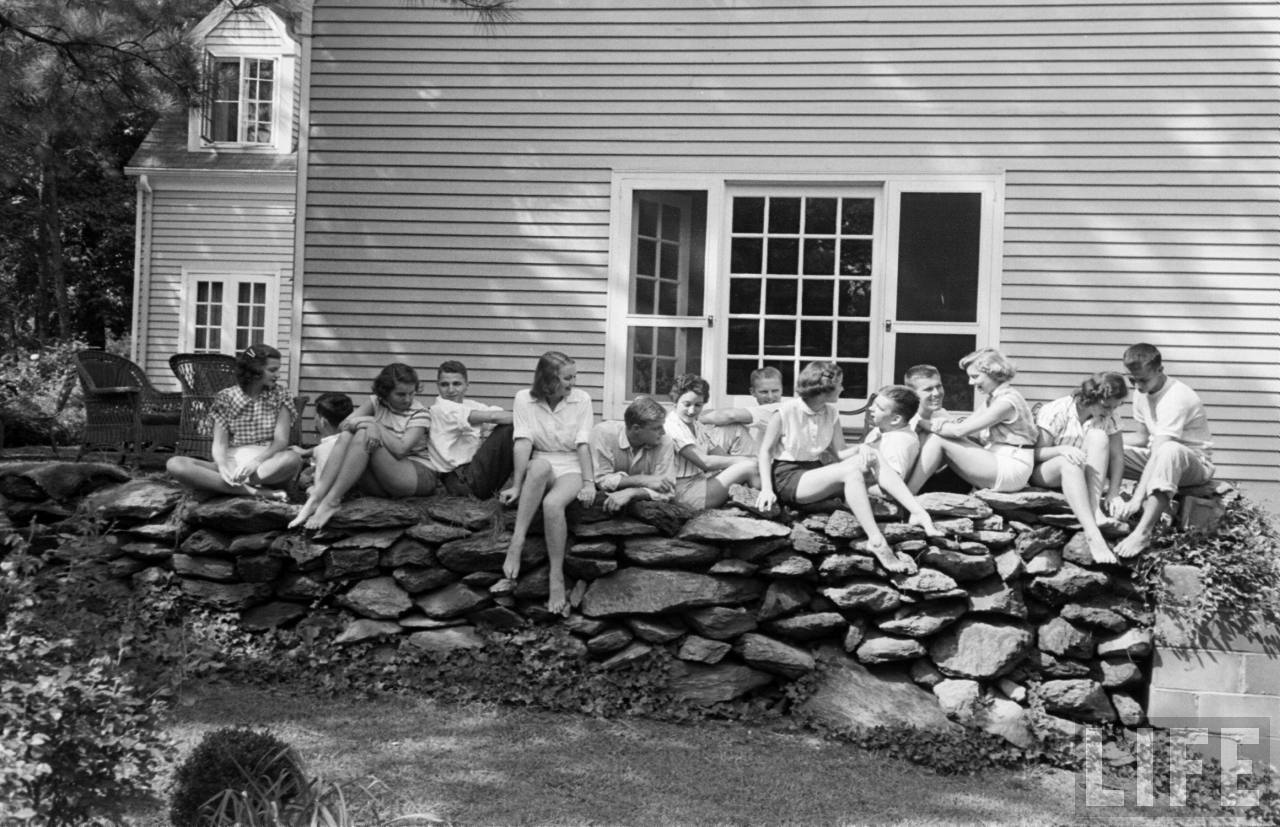 Great, everybody's finally up, we're off for a walk!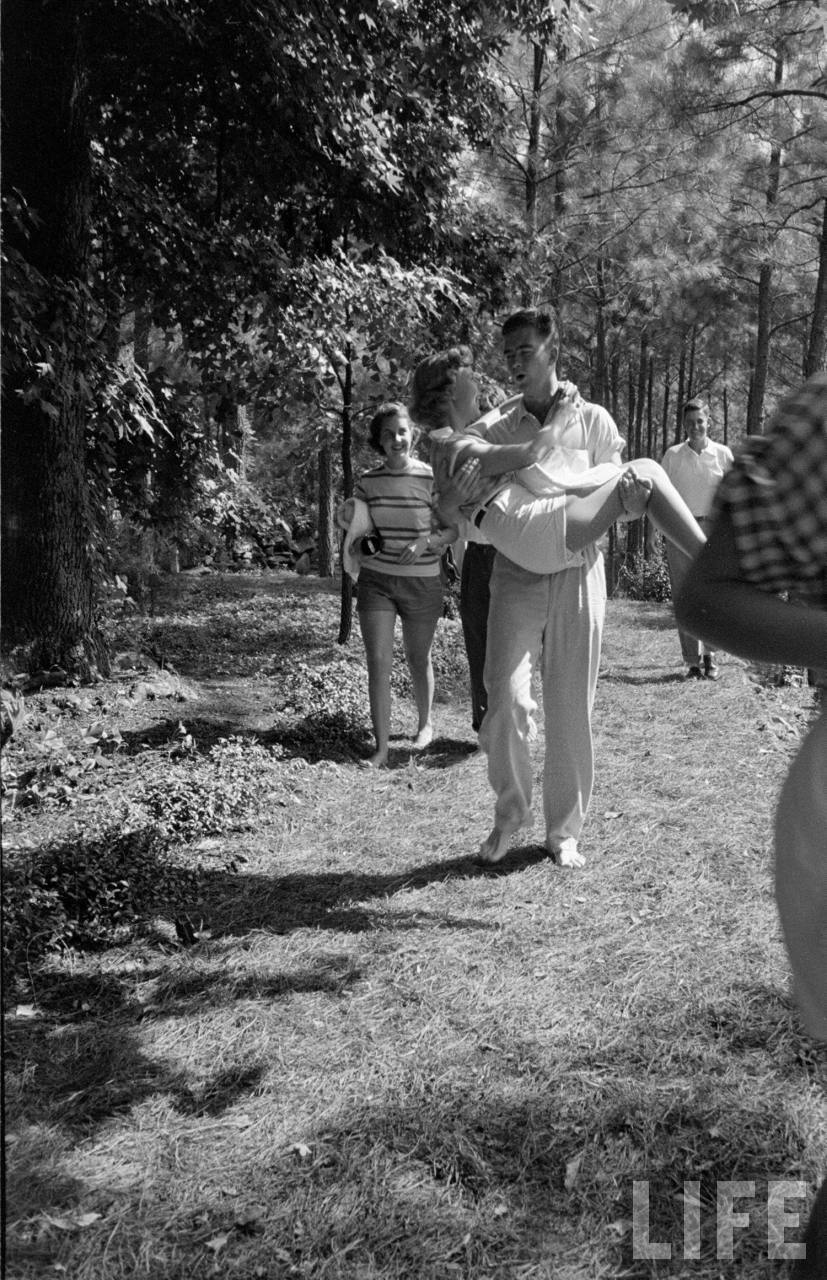 Which is cut short when Betty sprains her ankle.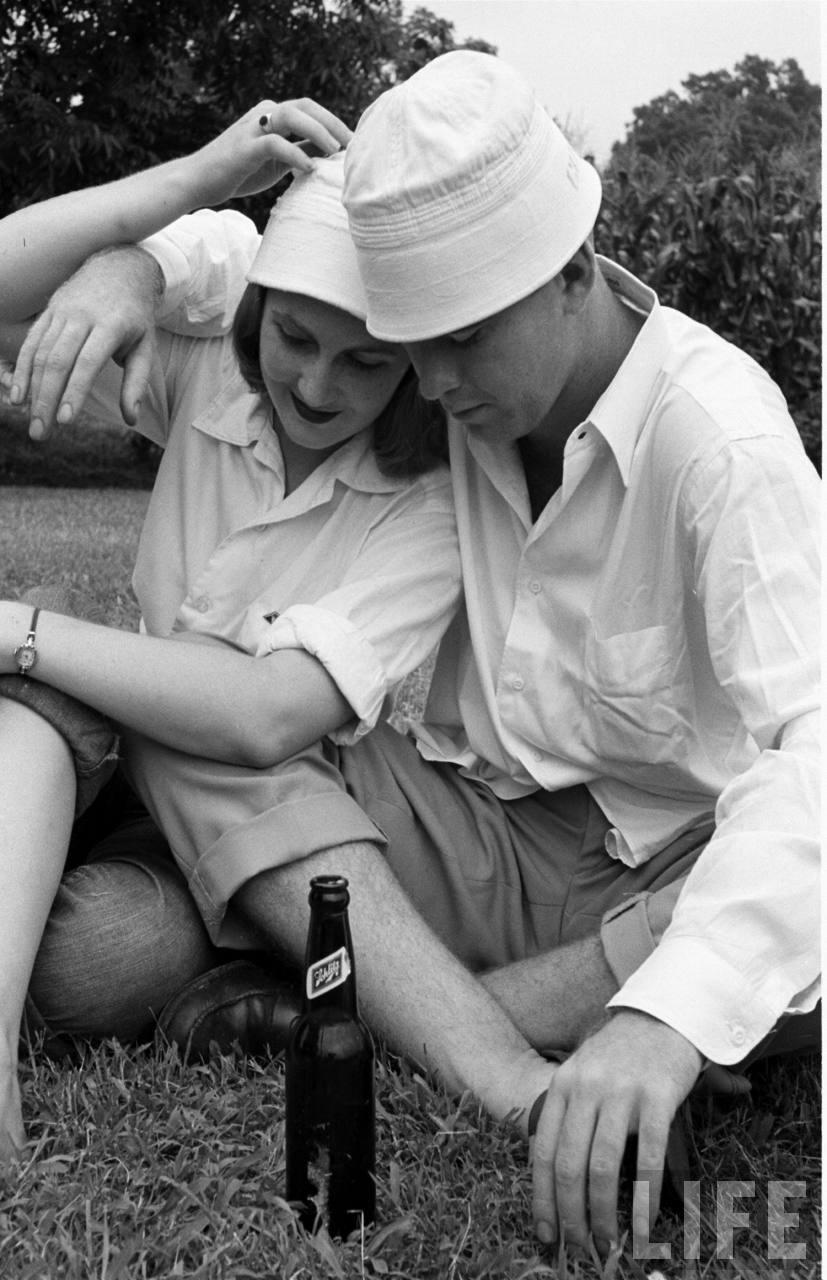 Cold beers back at the house on the lawn seems to be the preferred choice anyway…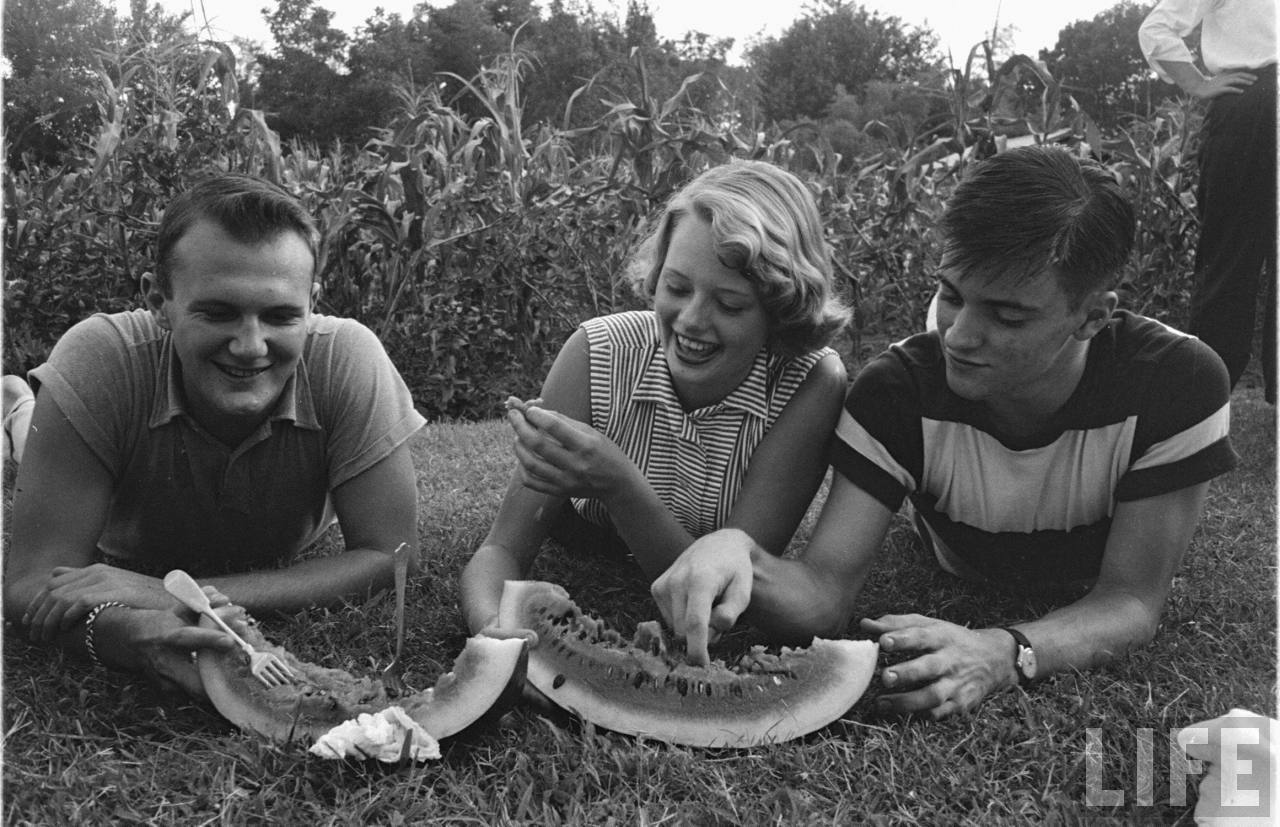 and piecing together memories of the night before, over watermelon.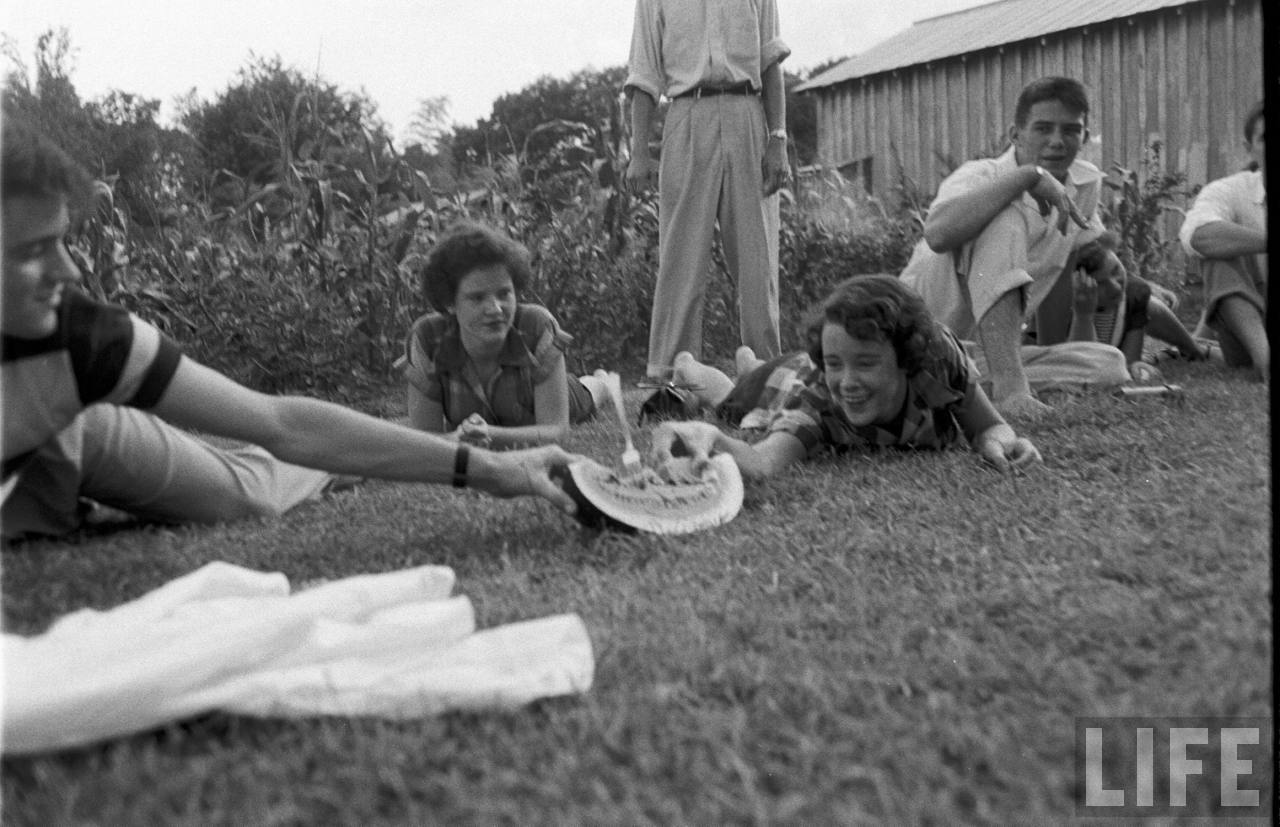 You can never have too much watermelon!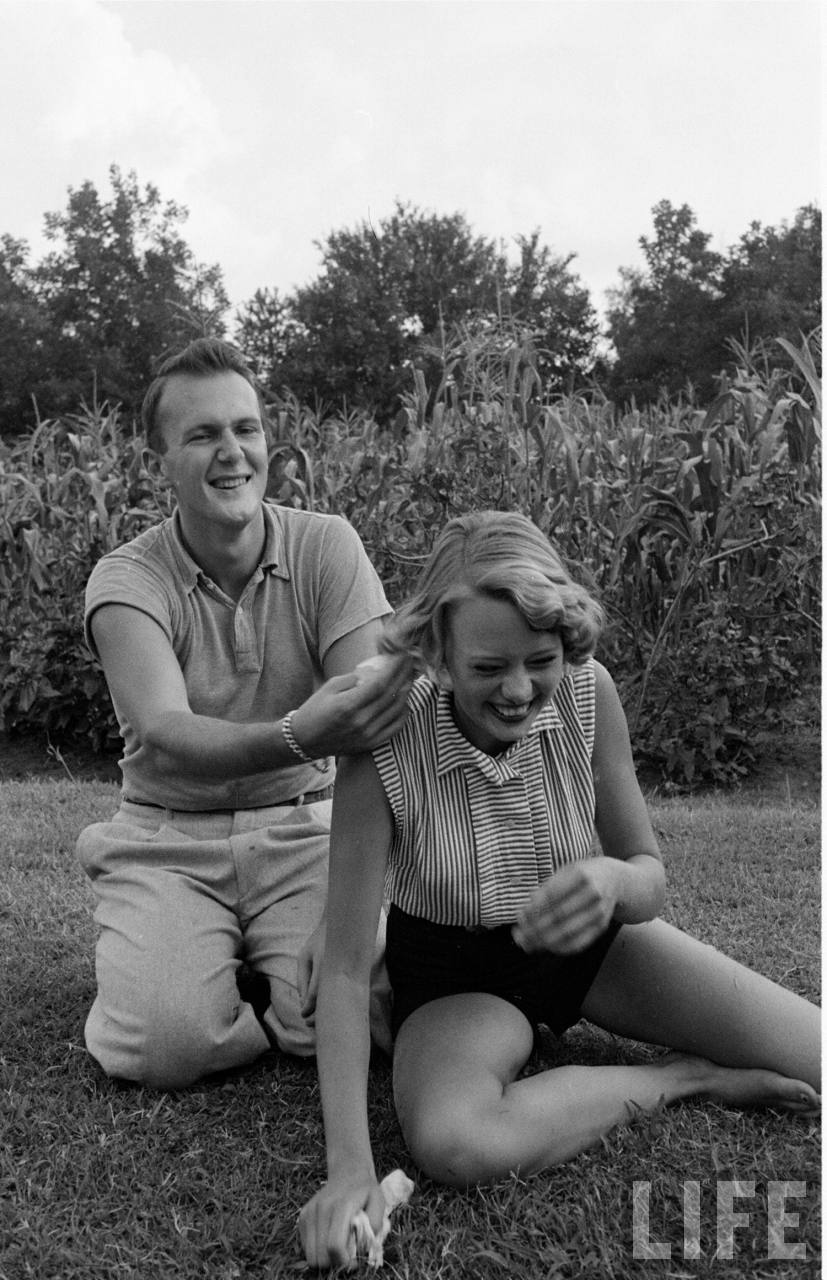 (Nancy hates spiders).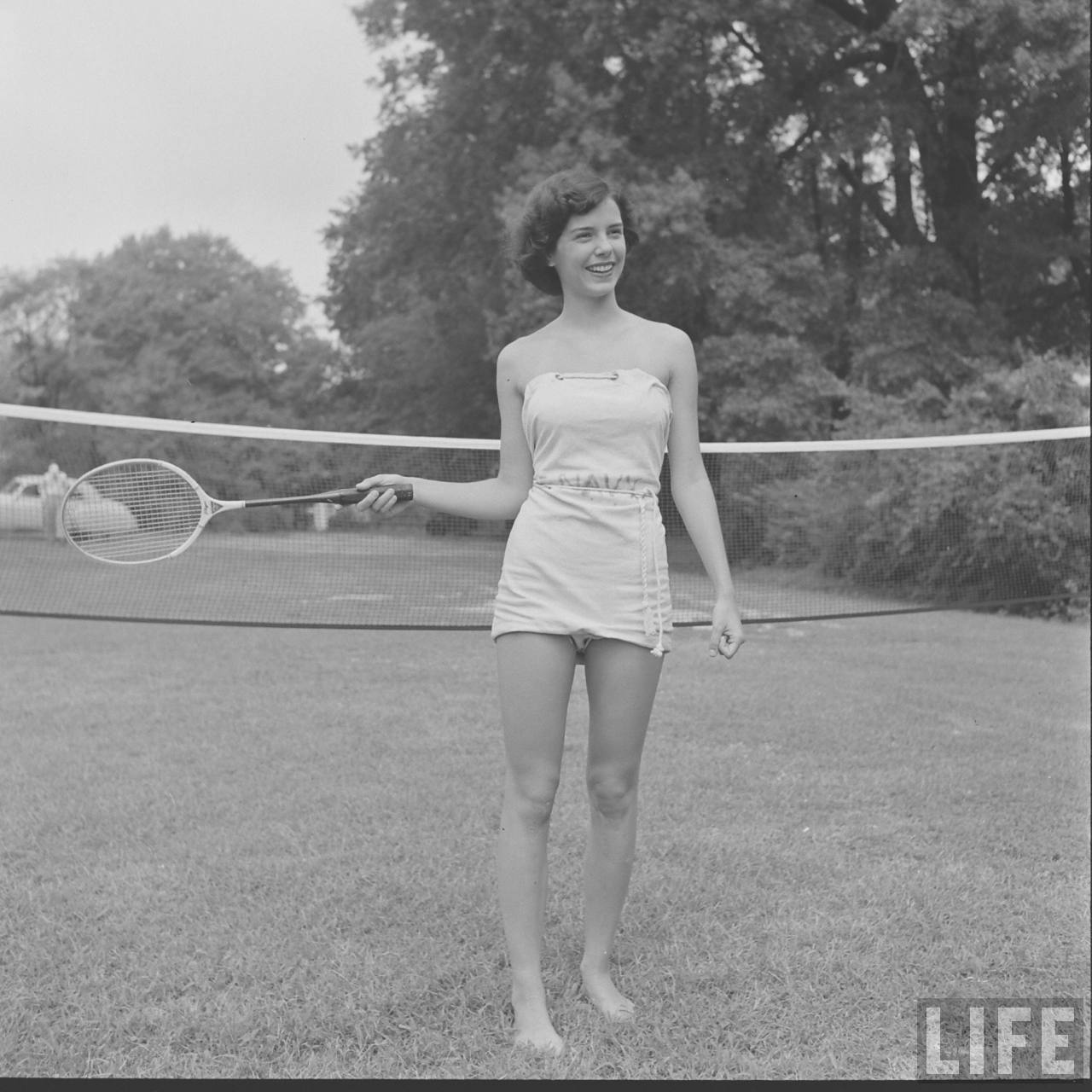 Someone always brings out the badminton net and spends half an hour setting it up for a game that will last all of five minutes…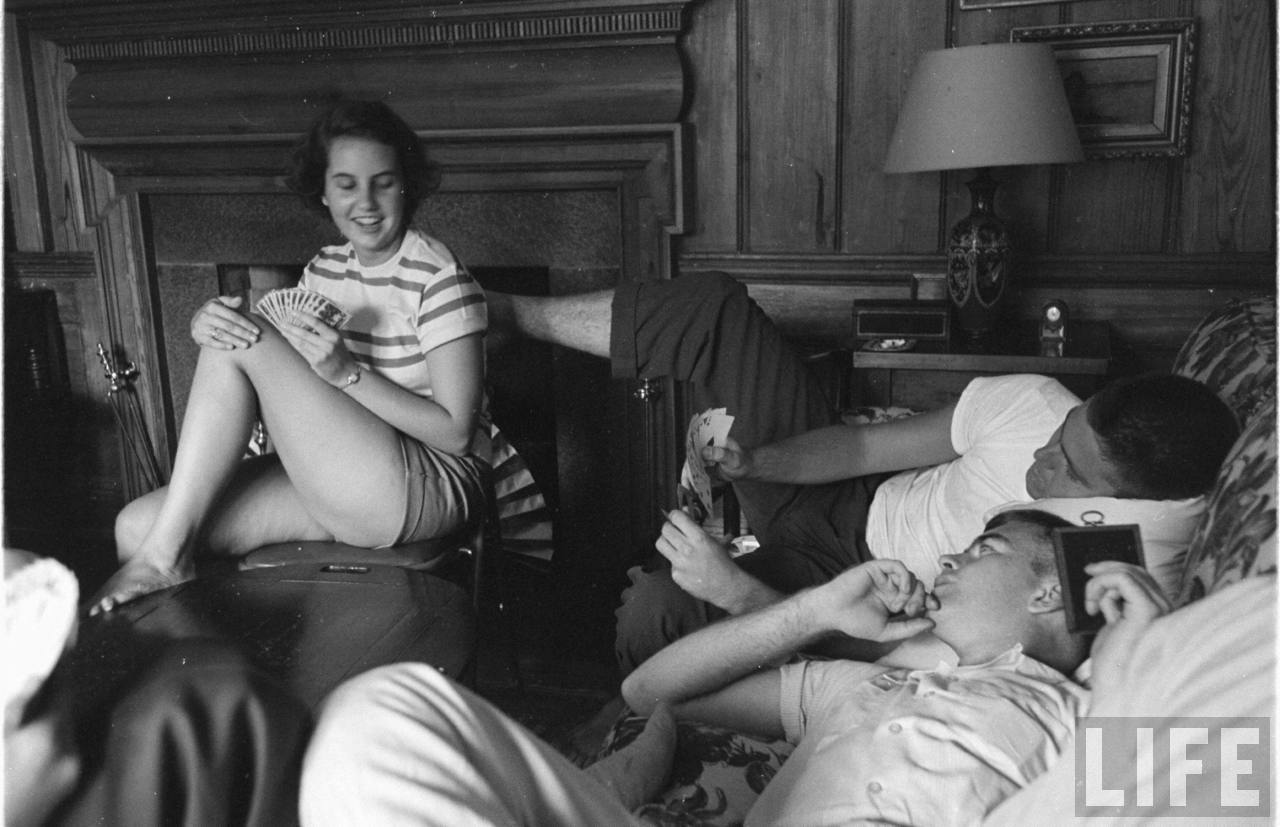 … before the others collapse on the sofas inside, opting for a boozy game of cards instead.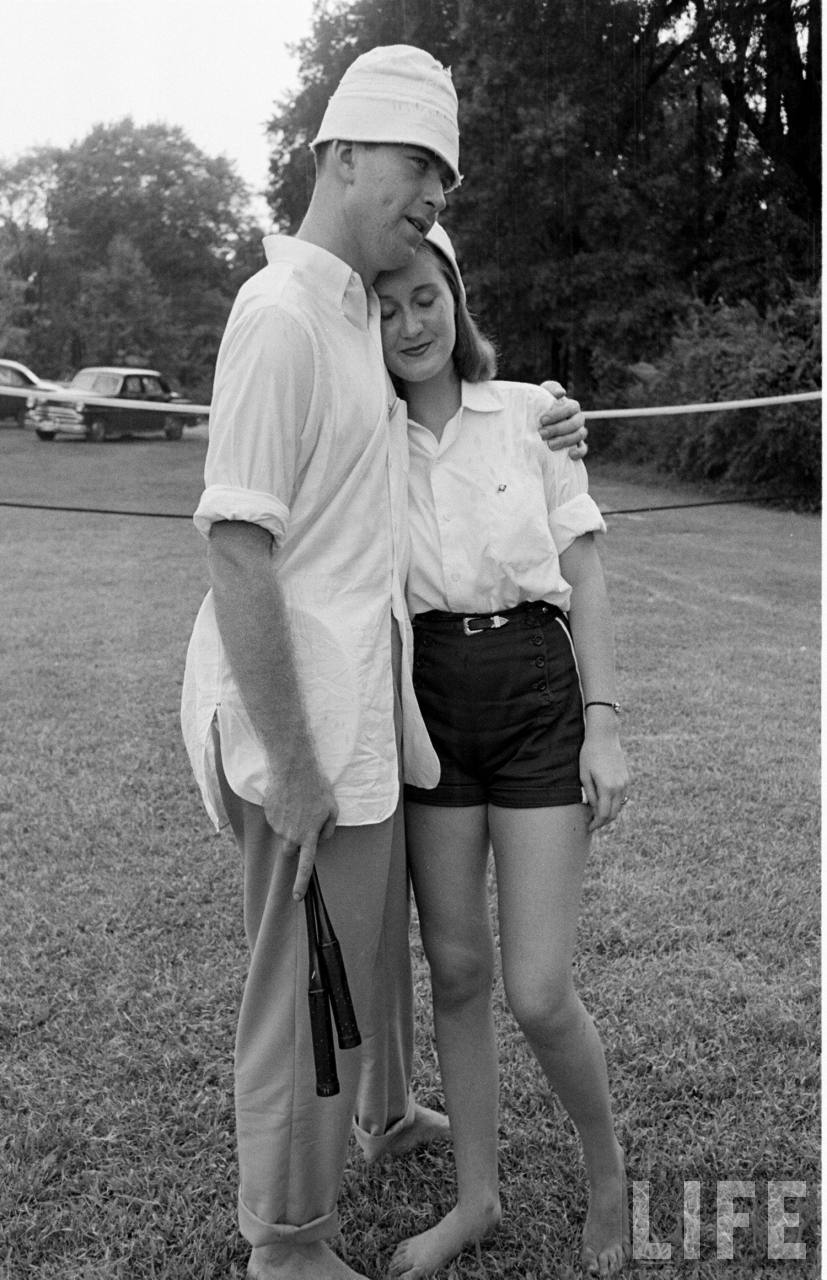 And soon enough, it's time to say our goodbyes..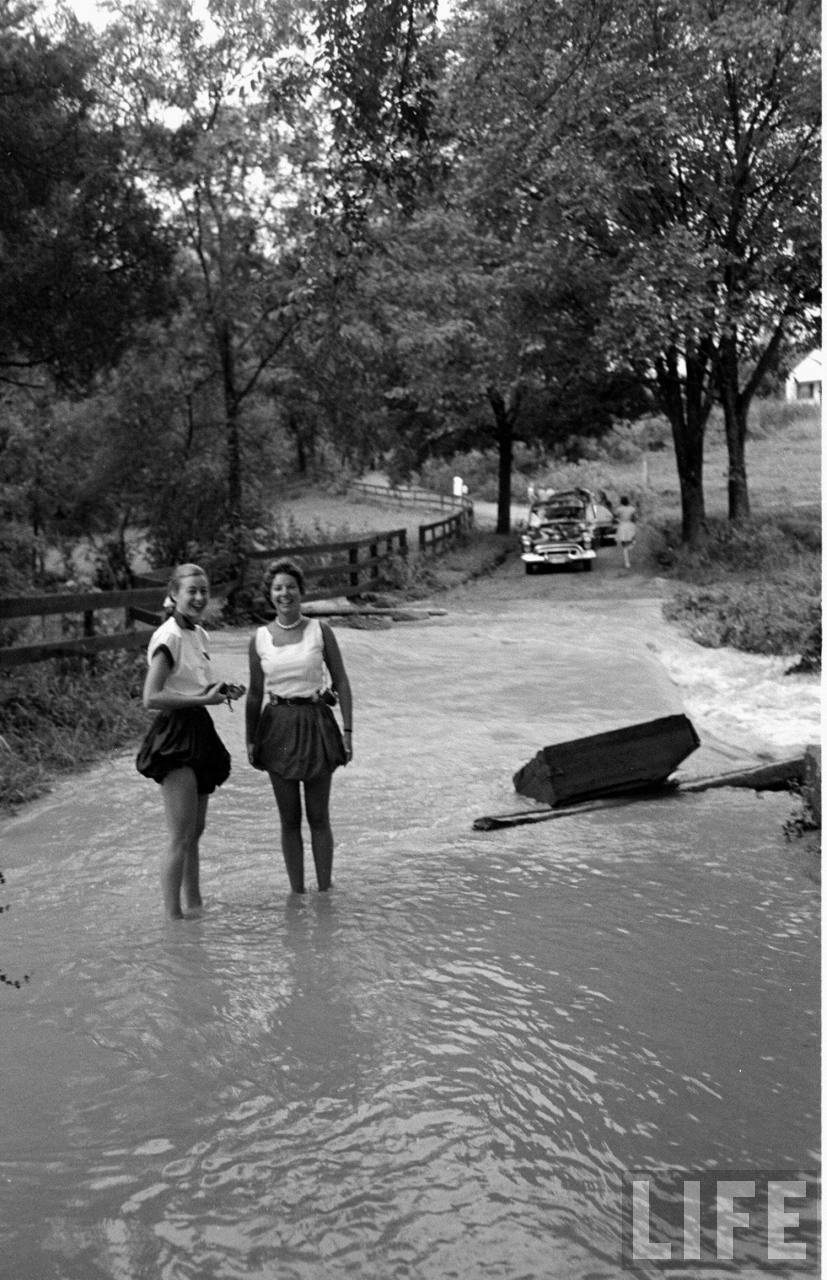 … Cross the river and get on the road back to reality…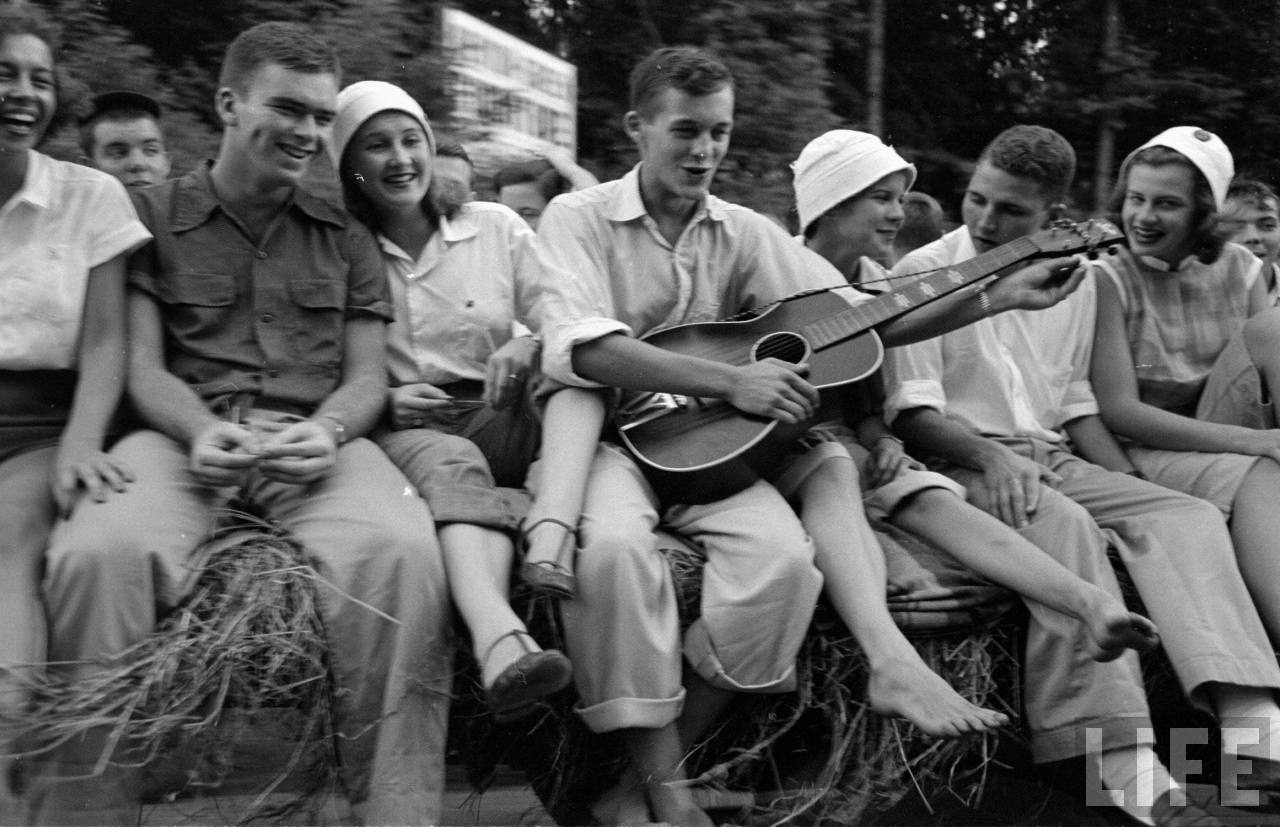 Can't weekends just last forever?!
All images (c) LIFE Magazine.
:::
YOU MIGHT ALSO LIKE:
.