1. The Black Rock Bijou Theatre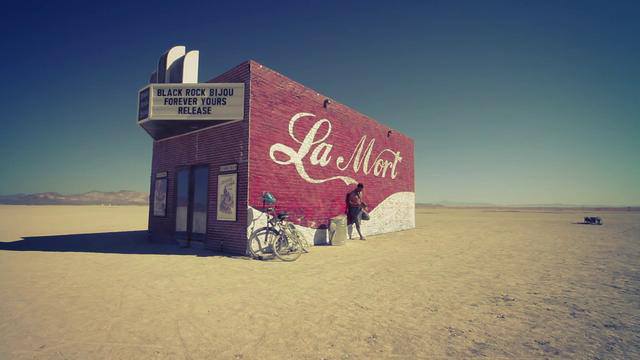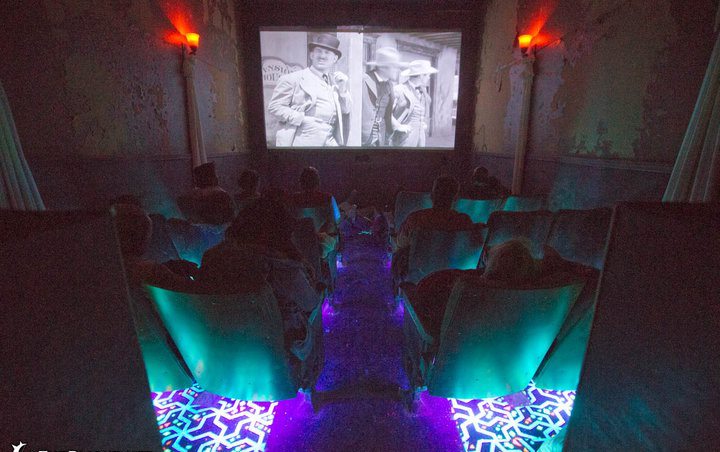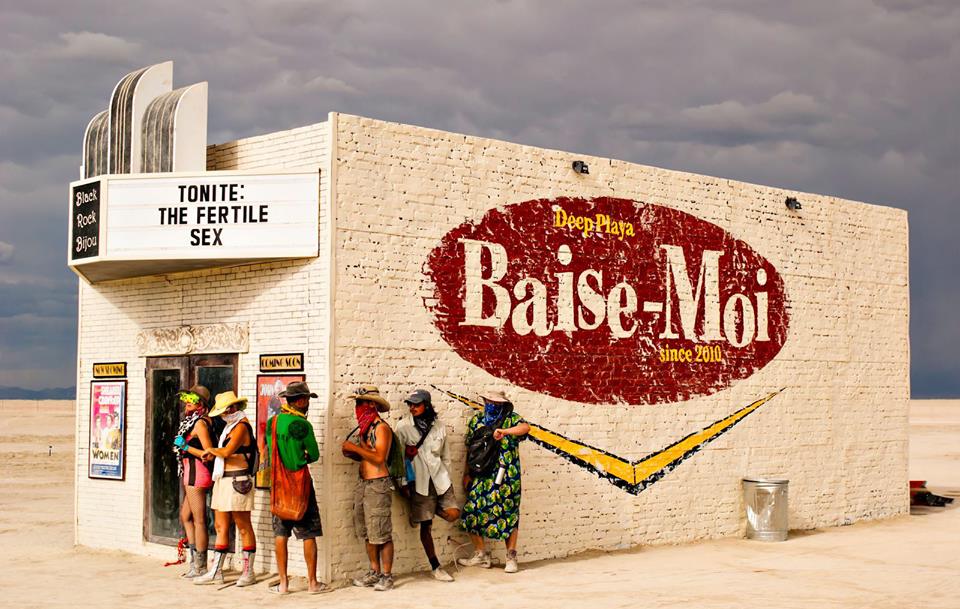 The Black Rock Bijou was the classic movie theater located in the deep playa, outside of Black Rock City at Burning Man each year from 2010-2013.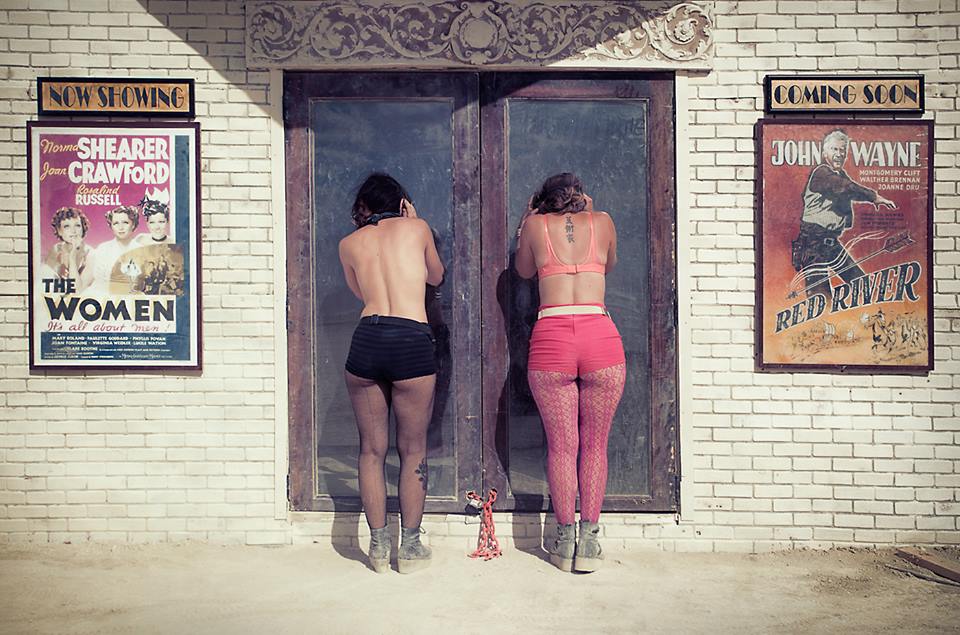 Photos found on the Smithsonian (Mark Kaplan) and the Black Rock Bijou Facebook Page.
2. An Amphibious Ice Cream Truck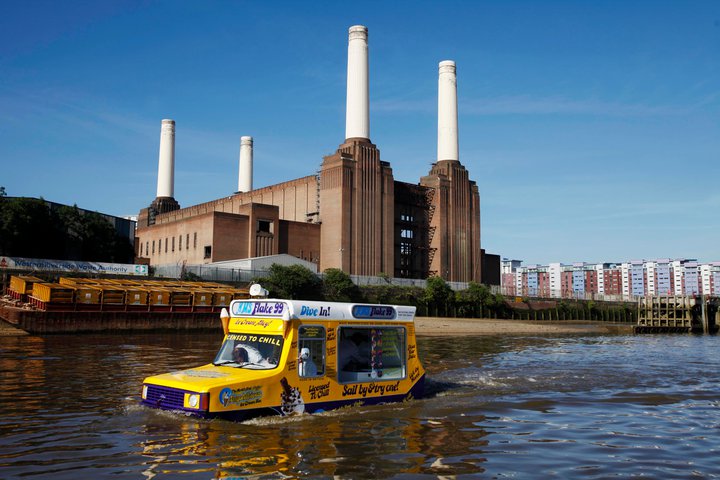 Commissioned by Cadbury's for National Ice Cream Week in 2011, the "HMS Flake 99″, the world's first amphibious ice cream truck sailed the Thames and Britain's beaches at a top speed of five knots on the water.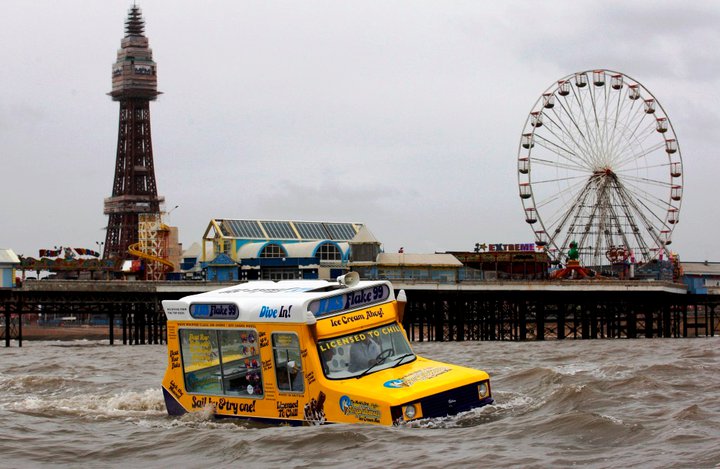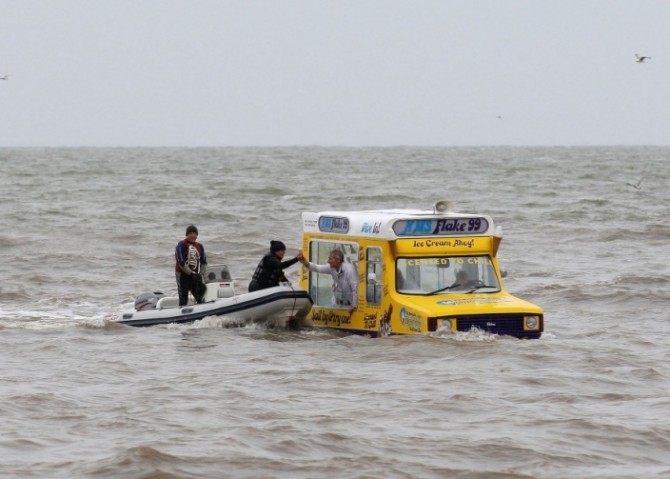 The truck hasn't been seen since the summer of 2011 as far as I can tell (Facebook page last updated in June '11), but here's hoping Cadbury's brings this out of hiding for summer 2014– unless it's been sold to a lucky ice cream lover! Any leads out there on its whereabouts?
3. Central Park, 1930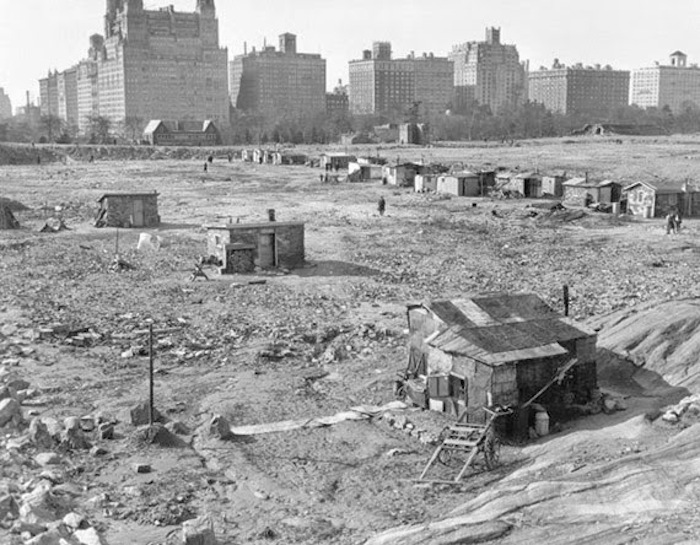 Found on Vintage Everyday
4. Retro Hotrod racing in the African Desert

South Africa's annual Kalahari Speedweek (begun in 2012) takes place just east of the Namibian and Botswana border. Everything from Ferraris to Go Karts and most interestingly, retro hotrods and rat rods come out for the desert event.
Photographed here by ItsWhatImInto in 2012.








SpeedWeekSA found via ItsWhatImInto
5. A Wine Taster's Marathon

Wine-tasting isn't something most people would associate with running, but one marathon proves that they can go hand-in-hand. The Marathon du Medoc route takes thirsty runners through Bordeaux's vineyards and châteaux. As well as the usual water stations, runners can pick up high-calorie snacks – foie gras, cheese, oysters – and sample the region's wines en route.
Marathon du Medoc, Bordeaux, France: 13 September 2014, found on Condé Nast Traveller.
6. Levi Jacket Lined with Silk from Mick Jagger's Wedding Shirt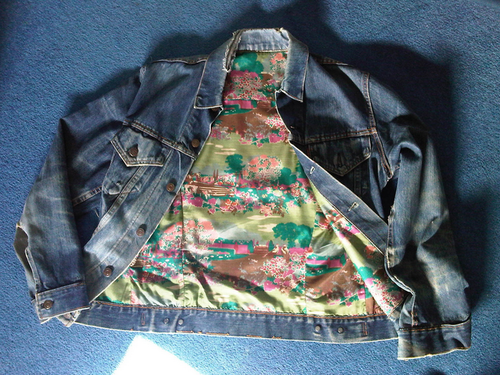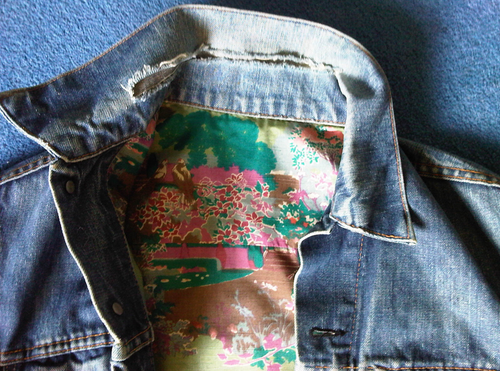 According to the guys over at Blue Gold Blues we are looking at a custom Levi's Vintage Trucker jacket lined with silk from Mick Jagger's wedding shirt. A 1960s shirt by British shirt makers Deborah & Clare to be precise.
There's not much more info on the jacket than that, but it's a nice bit of DIY inspiration. Found on Tenue de Nimes.
7. "The Best $5 spent in New Orleans"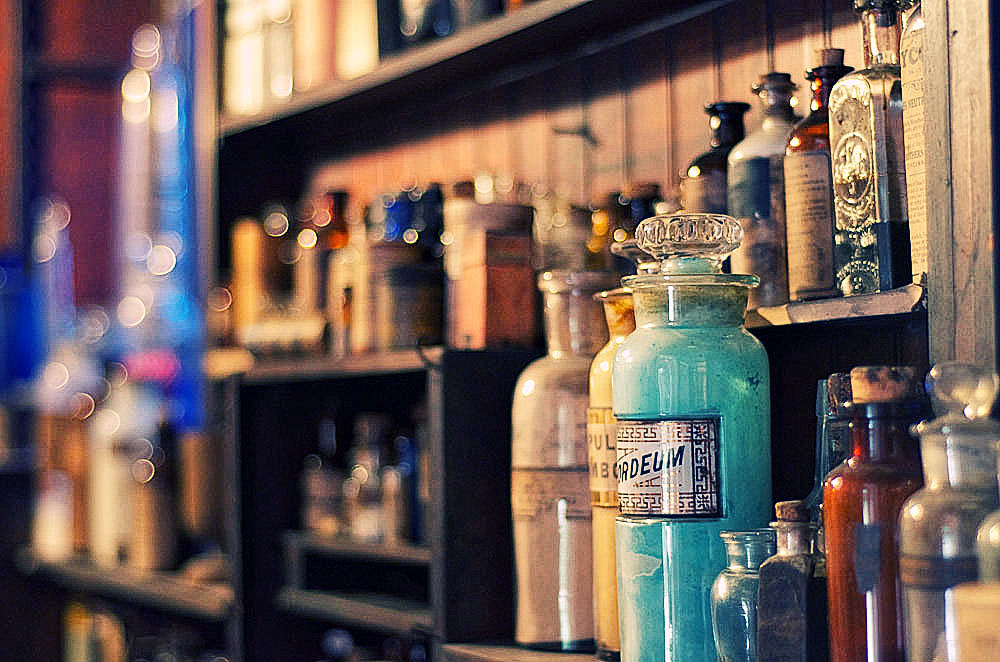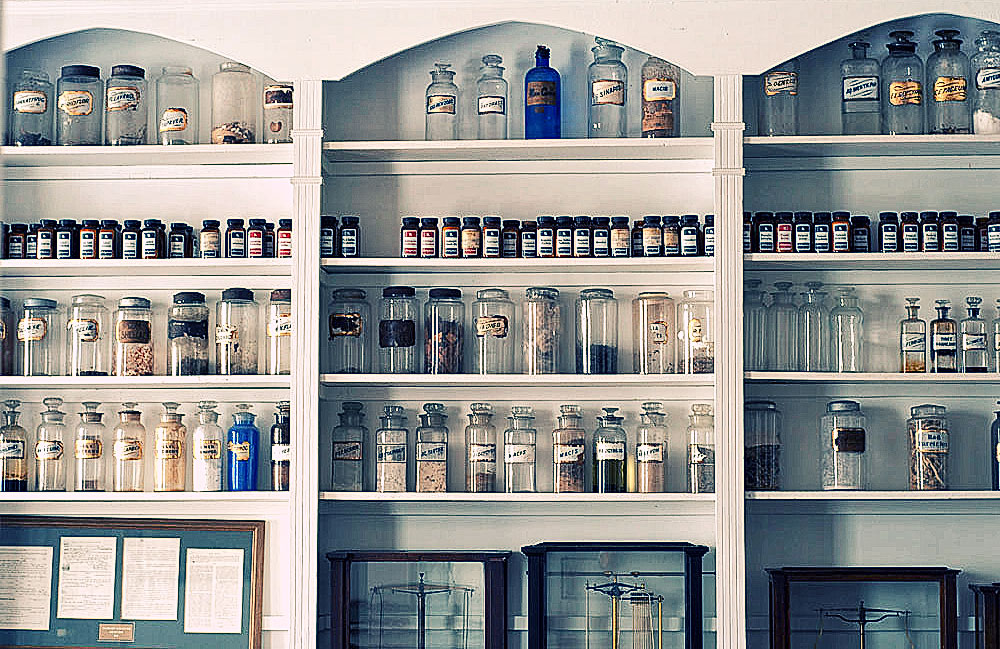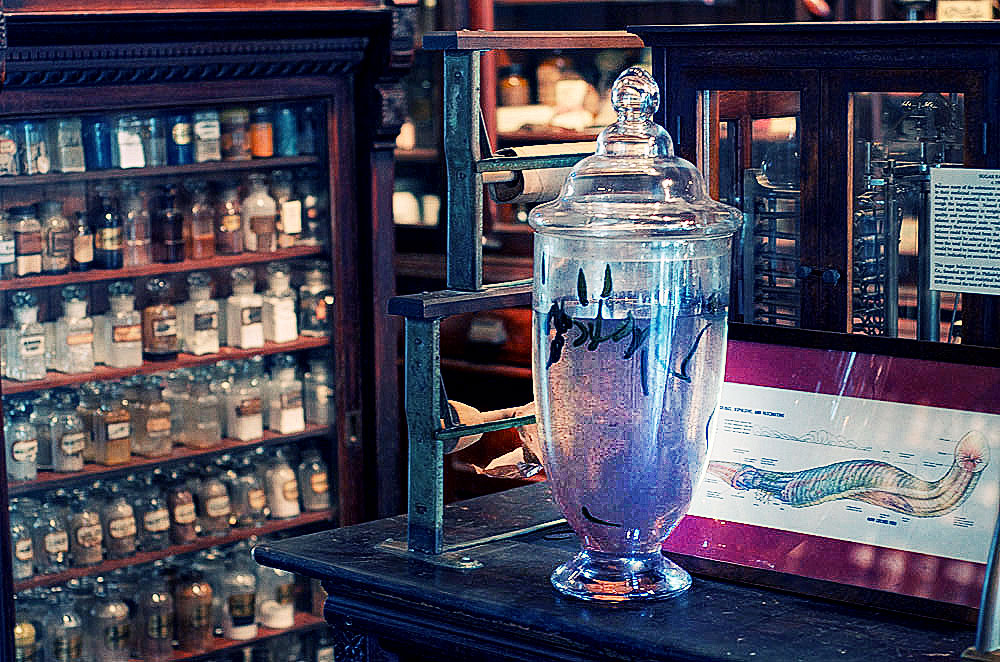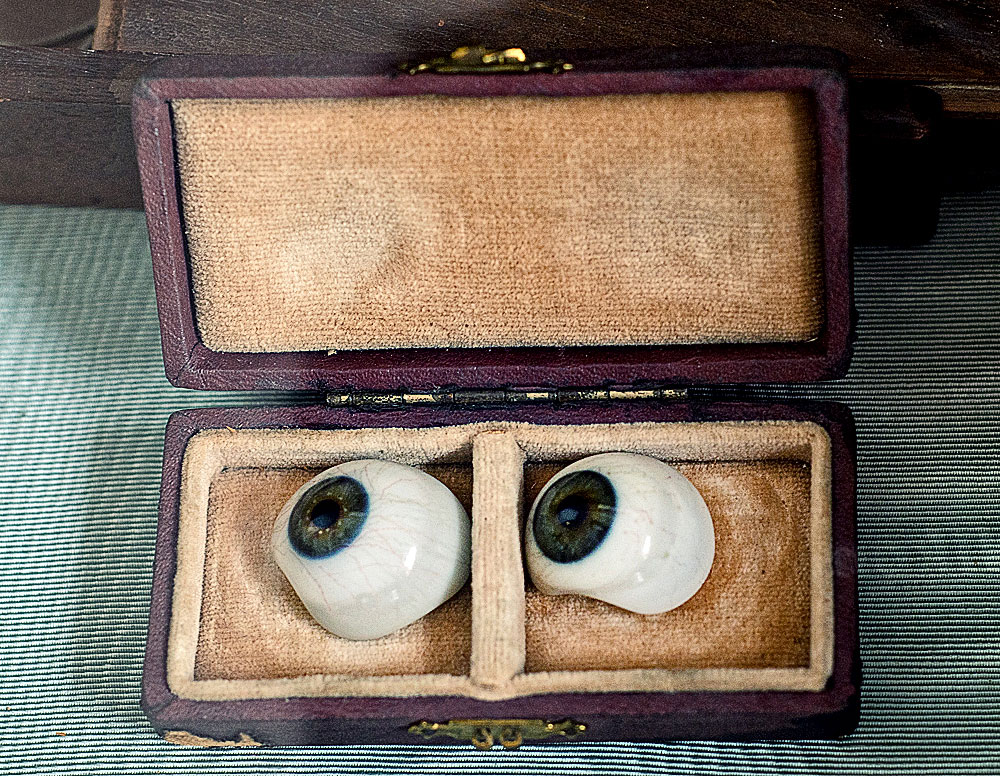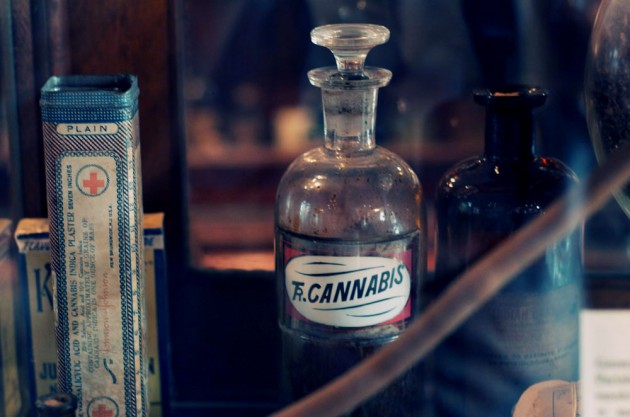 It would be all too easy to pass by this historical gem located in the Vieux Carre Historic District of New Orleans French Quarters, as the New Orleans Pharmacy Museum is appropriately aged and nondescript from the outside. But peek inside the clouded windows and inside the apothecary of America's first licensed pharmacist and history buffs will find themselves lured by hundreds upon hundreds of preserved examples of our country's medicinal past. The museum is like a Harry Potter potion shop come to life, well worth the $5 entry fee.
More at the blog of a mycologically curious trail seeker, Gregory Han.
8. The Miller House, a 1950s Time Capsule, open to the public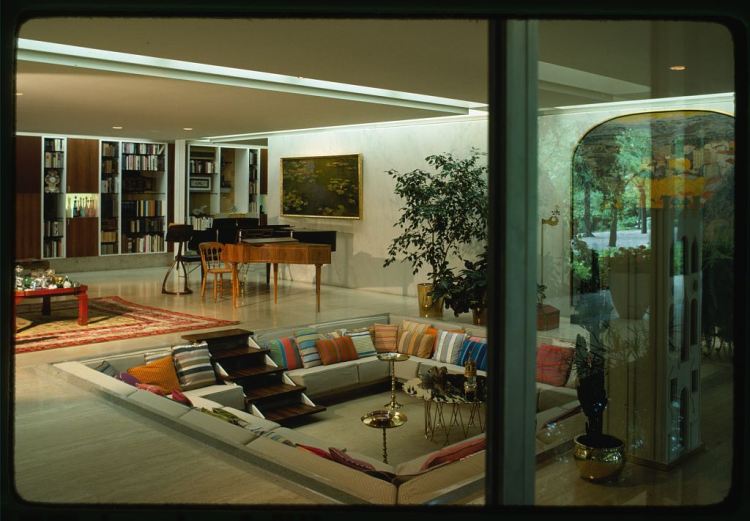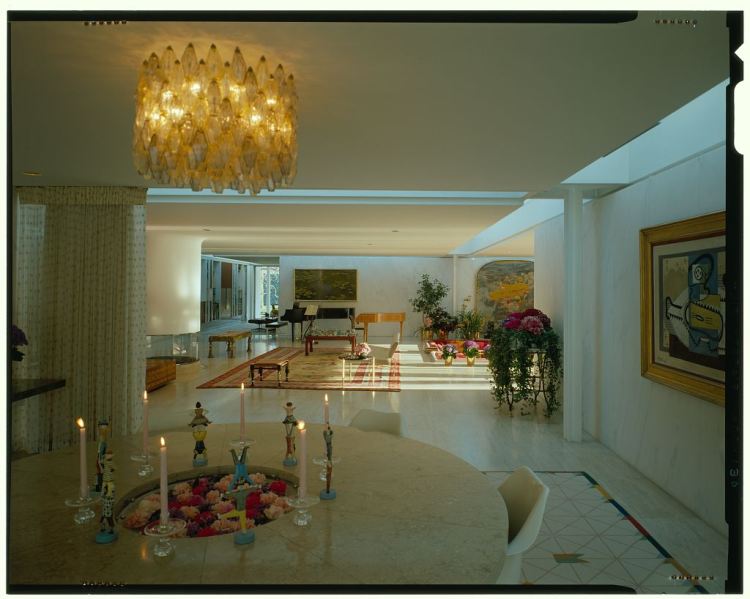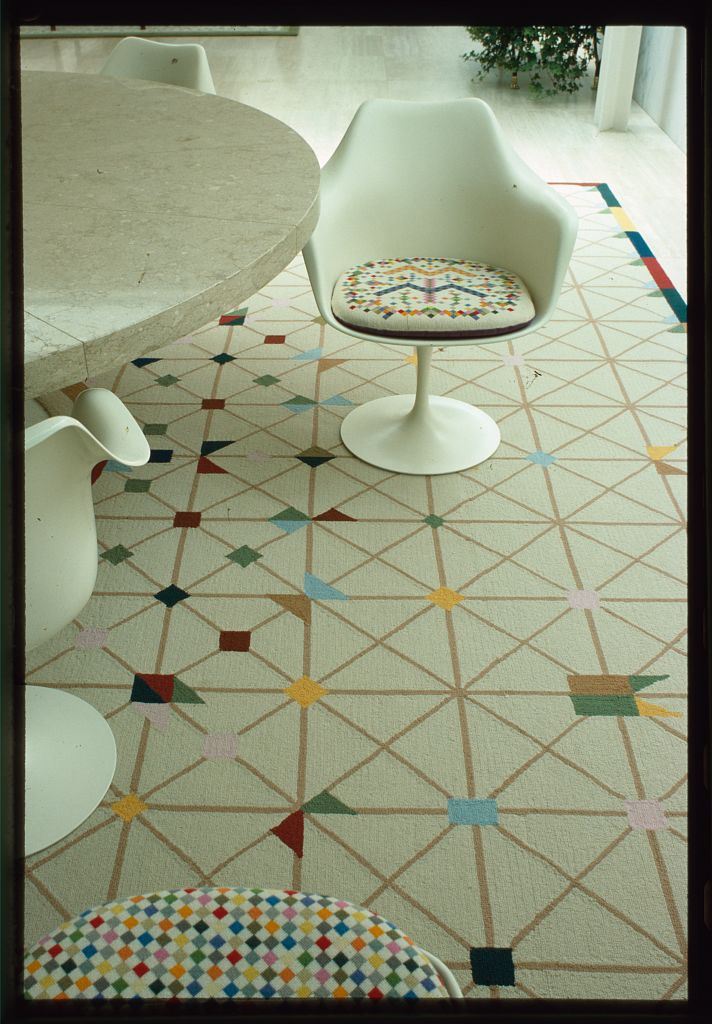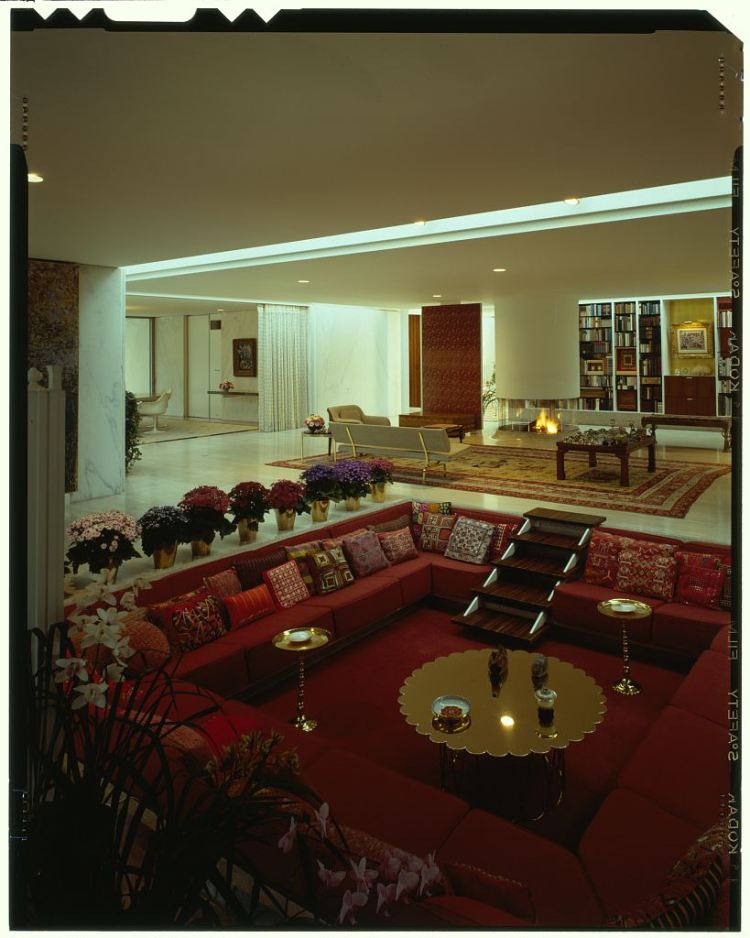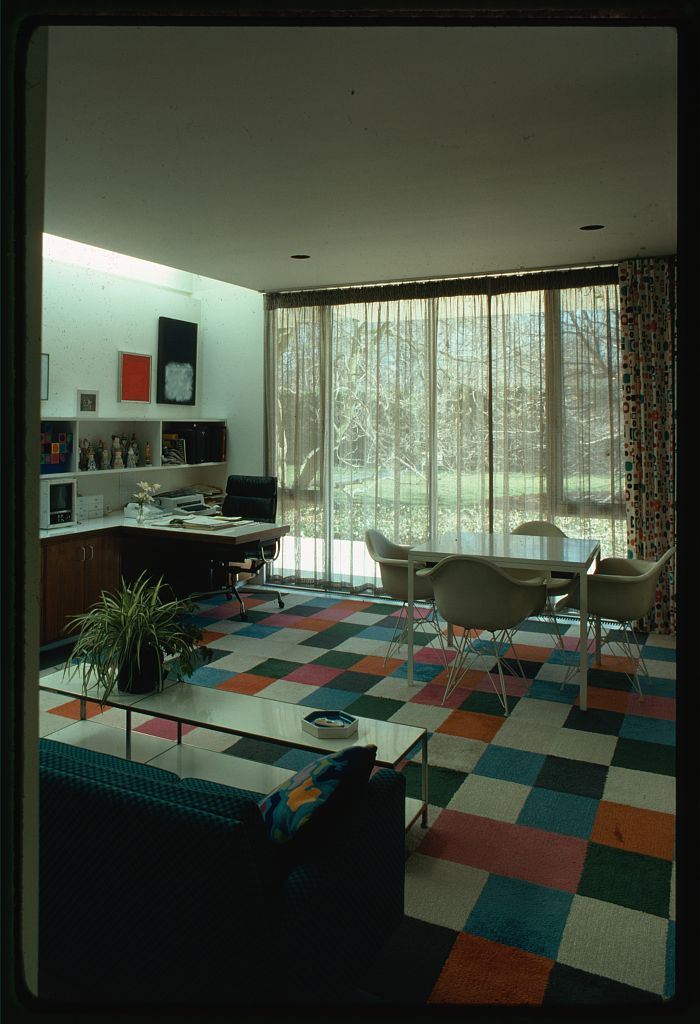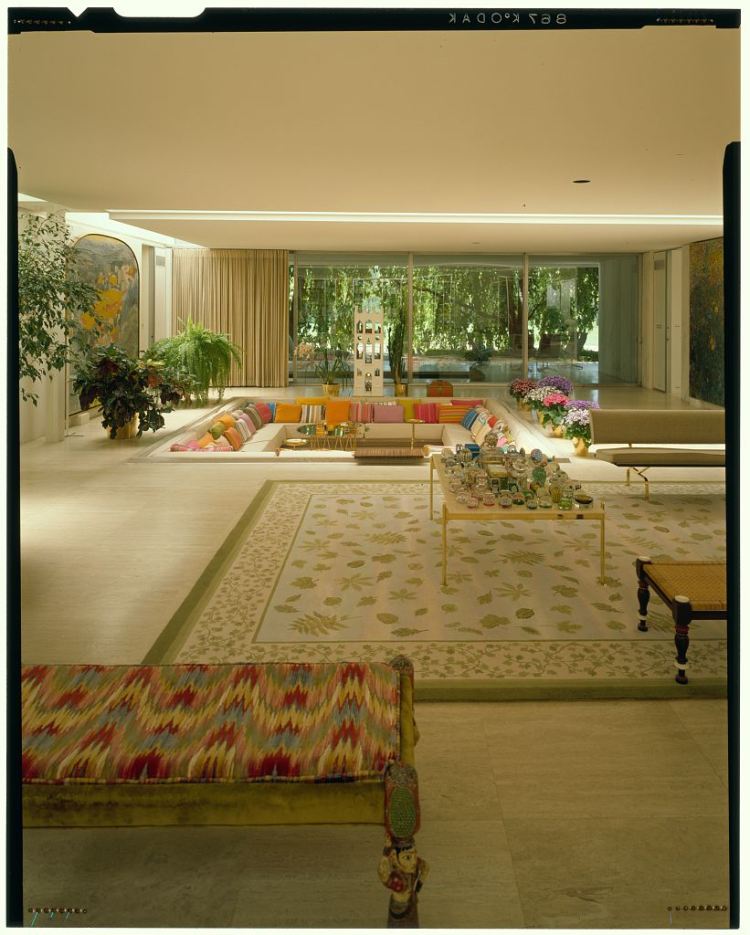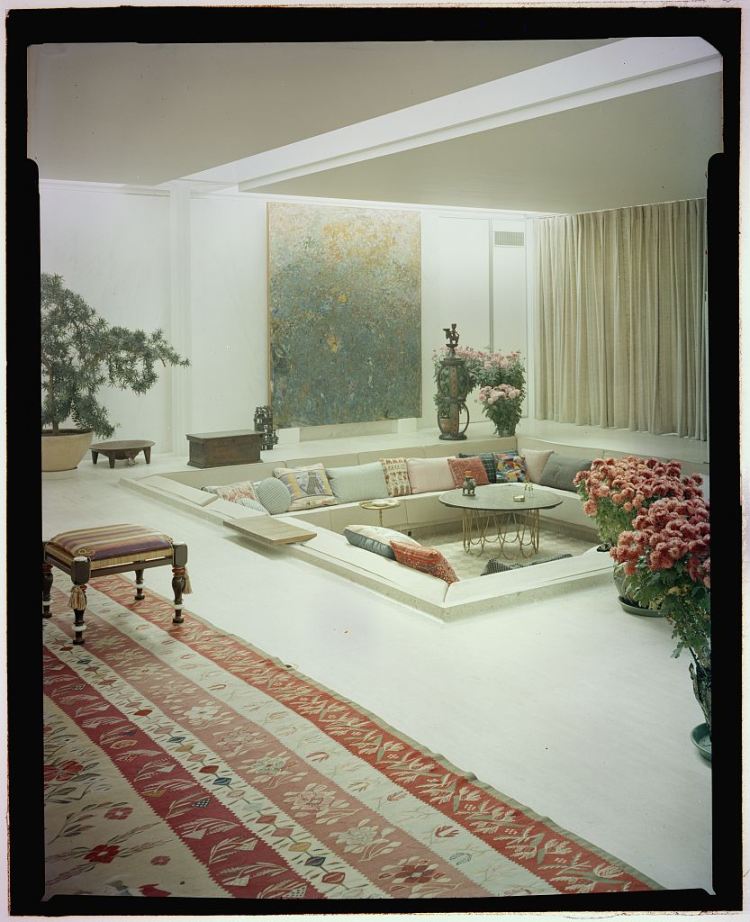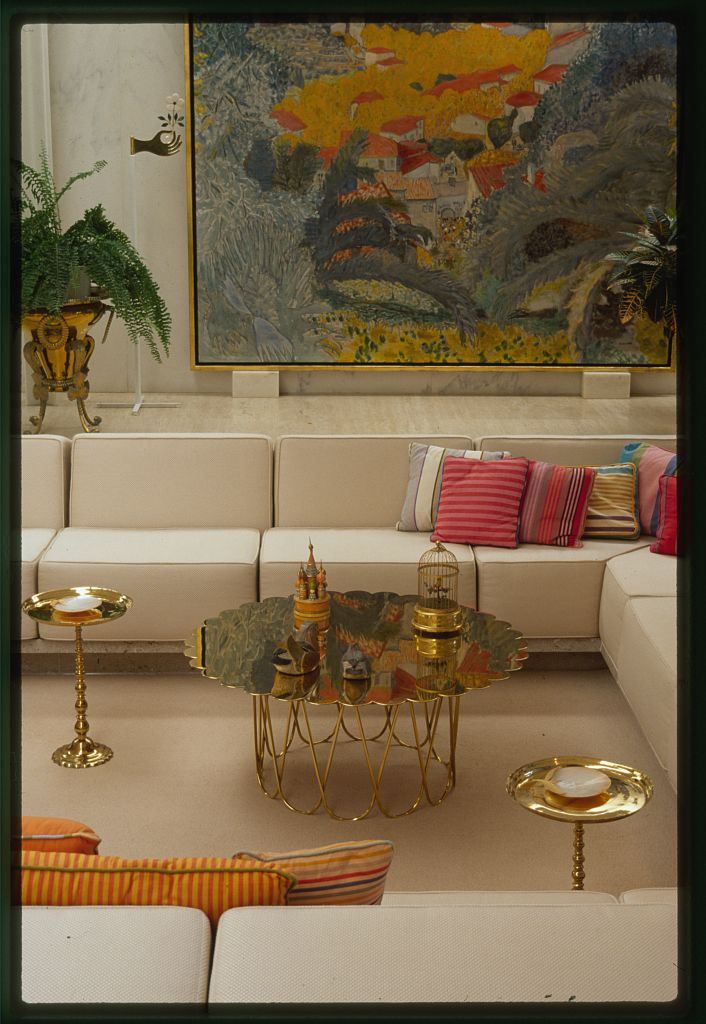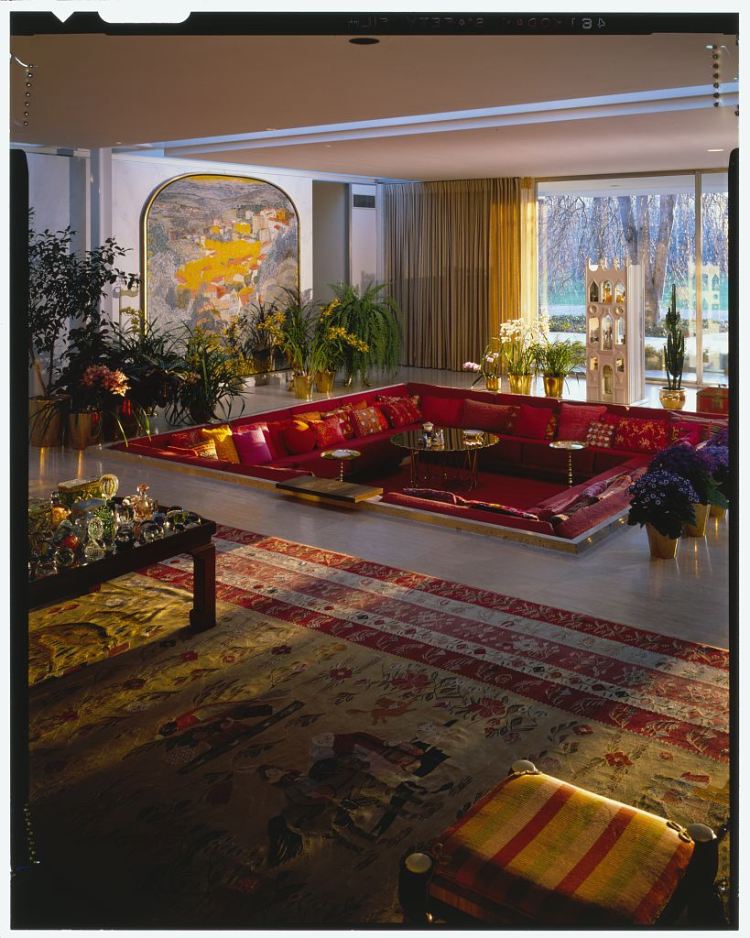 You can visit this little-known mid-century time capsule in Columbus, Indiana, designed by Eero Saarinen in the early 1950s for the industrialist J. Irwin Miller. The house with interiors designed by Alexander Girard and gardens designed by Dan Kiley is now open to the public after being donated to the Indianapolis Museum of Art by the Miller heirs, along with many of its original furnishings. Photographed circa 1953-57, found on The Library of Congress via Retronaut.
9. Sarova Saltlick Game Lodge, Kenya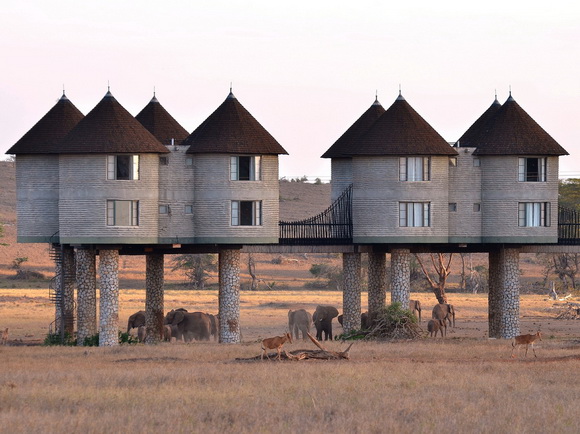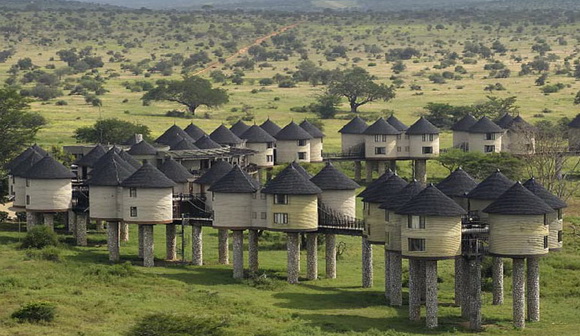 The hotel situated on a private wildlife conservancy, three hours from Mombasa, is made up of 96 rooms on stilts above watering holes, connected by walkways, meaning guests have close up visual access to the game below.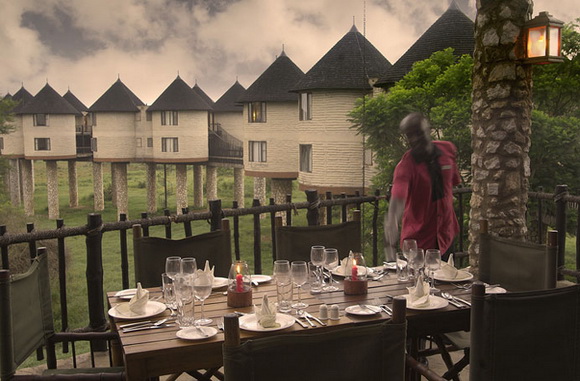 Find more information here.
10. Intolerable Beauty: Portraits of American Mass Consumption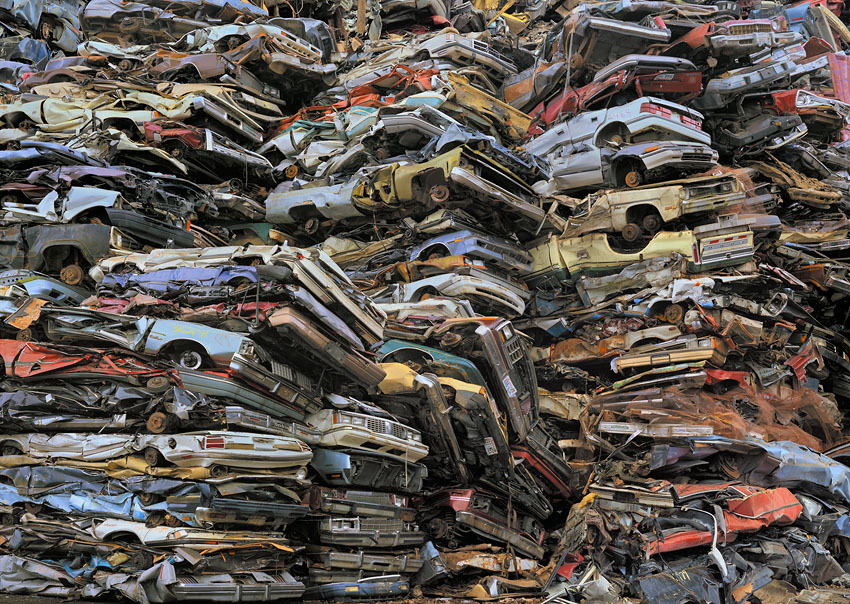 Crushed cars #2, Tacoma 2004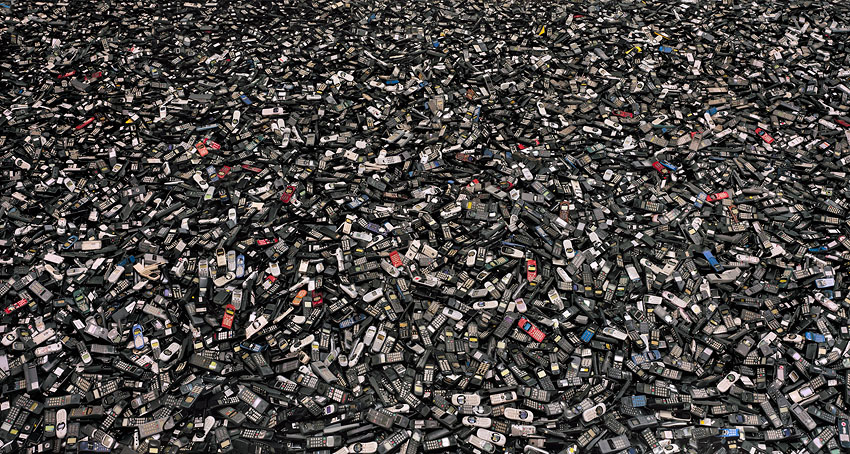 Cell phones, Orlando 2004
Sawdust, Tacoma 2004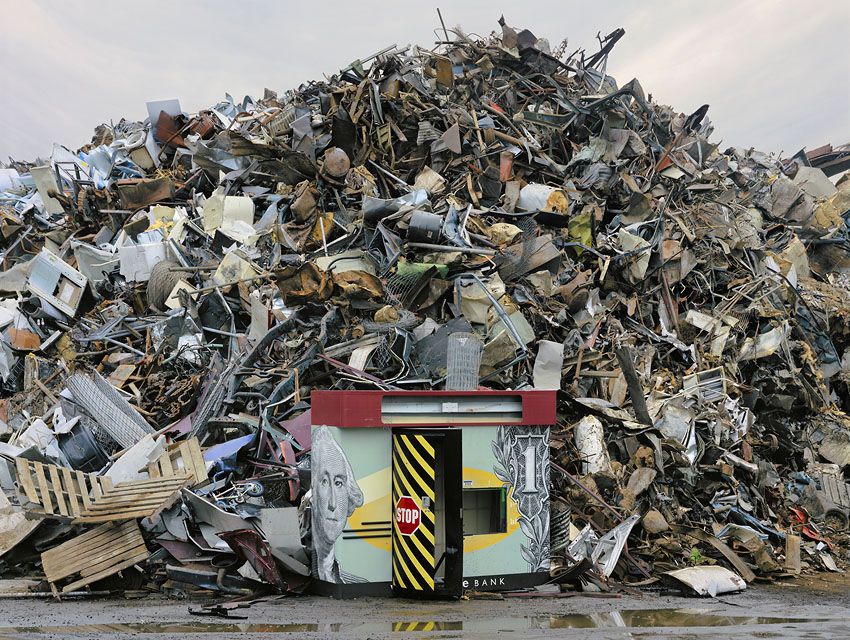 e-Bank, Tacoma 2004
"Exploring around our country's shipping ports and industrial yards, where the accumulated detritus of our consumption is exposed to view like eroded layers in the Grand Canyon, I find evidence of a slow-motion apocalypse in progress."
11. Room with a View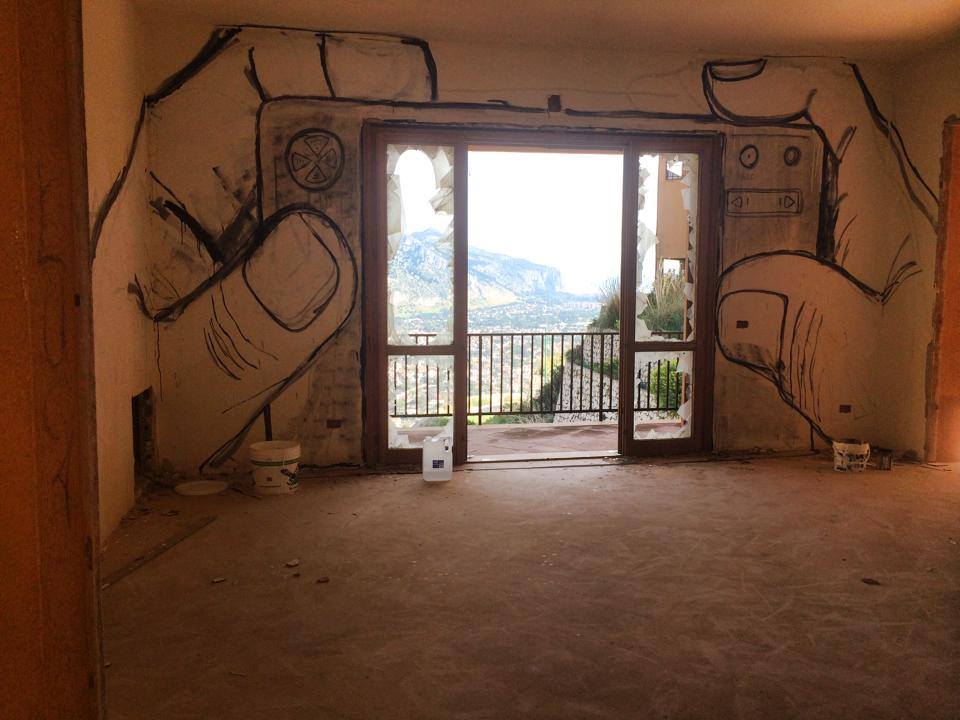 An abandoned house in Palermo, Italy. Mural by Collettivo FX found on OnitLikeaCarponit
12. The Smallest Prison in the World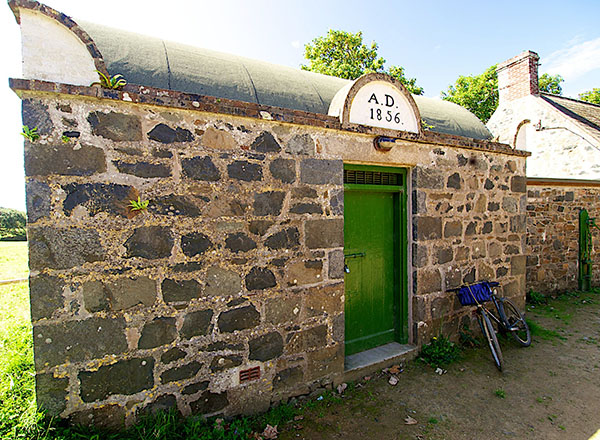 Sark Prison was built in 1856 and is located on the Island of Sark. It takes the title of the smallest prison in the world.
Well it can house two prisoners at the same time and it is mainly used for overnight stays. Those convicted of a more serious crime usually don't stay here for long and are transferred to Guernsey.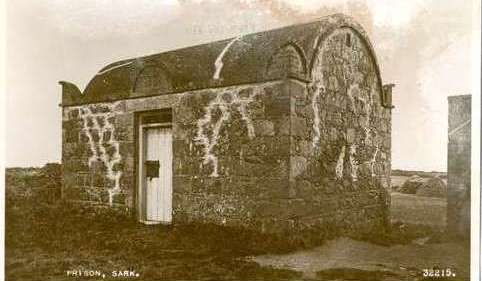 Found on Smallest Stuff
13. A  re-discovered interview with Johnny Cash
Johnny Cash is the man, is he not?!