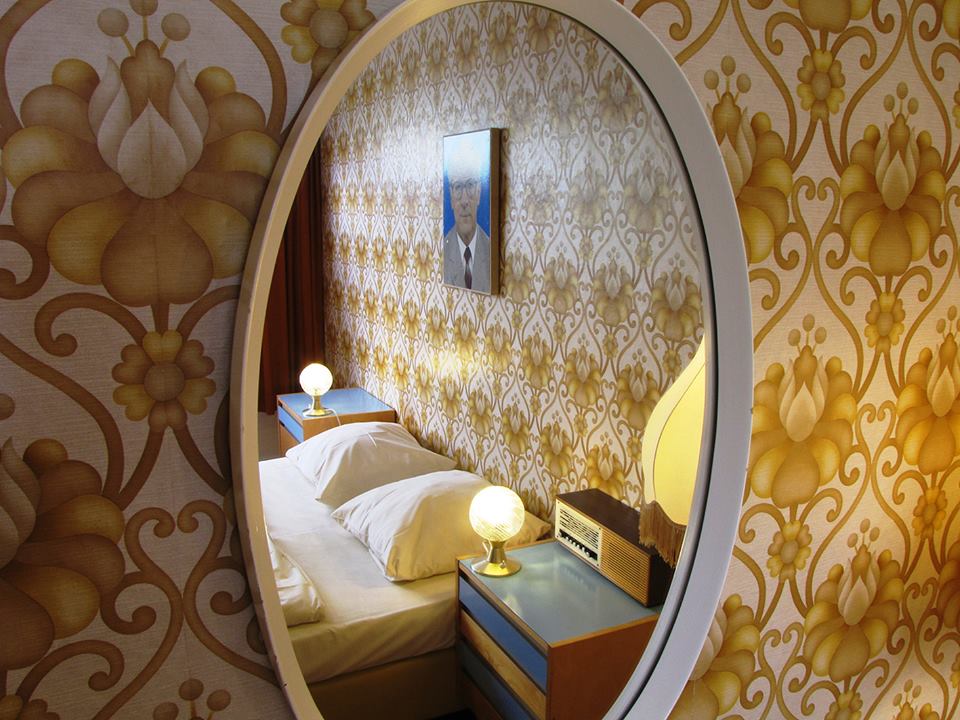 There is a phenomenon that exists called 'Eastalgia' (or ostalgie), referring to a wistful longing for the Cold War era, Berlin Wall-separated, Stasi-policed German Democratic Republic of the 1970s and 80s. Seriously. The phenomenon has even spawned a bit of an industry catering to those with strangely fond memories of the short-lived communist state and its long queues for food, intimidating secret police, cheap tin can cars and television with only three government-controlled channels. In Berlin, there is a German Democratic Republic museum where visitors can immerse themselves in the everyday communist culture of 'the good old days', several shops also sell nostalgic household objects and consumer products of the GDR, and then of course, taking it one step further, is the Ostel Hostel…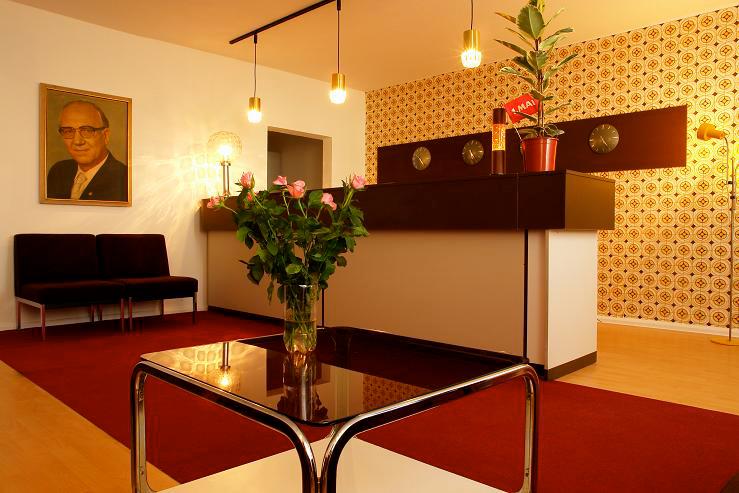 In the heart of Berlin, a fine example of GDR architecture, Ostel offers hotel, apartment and hostel accommodation decorated with original cold war-era furnishings, complete with some of the most fabulously kitsch wallpaper you'll ever come across– or the most ghastly; I suppose it depends how you look at it, or rather, which side of the wall you were on.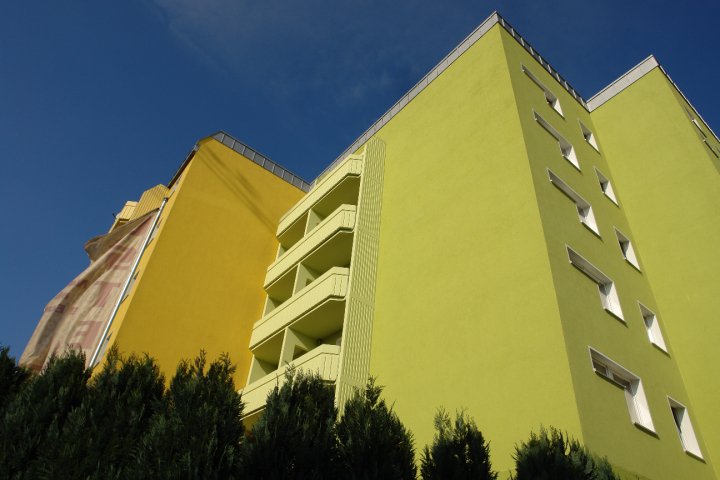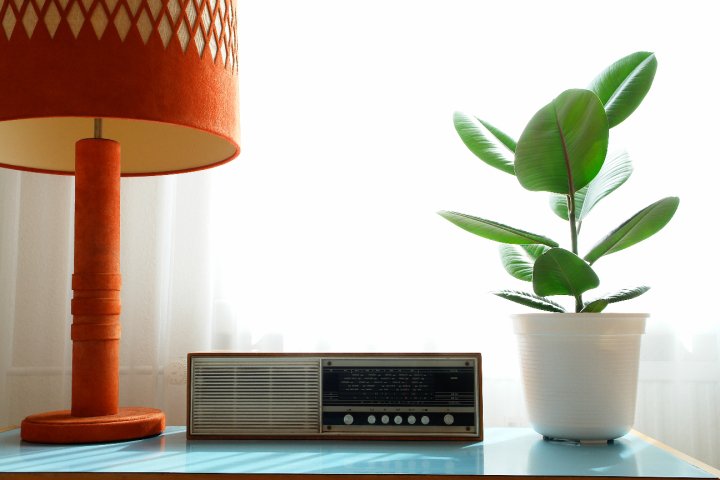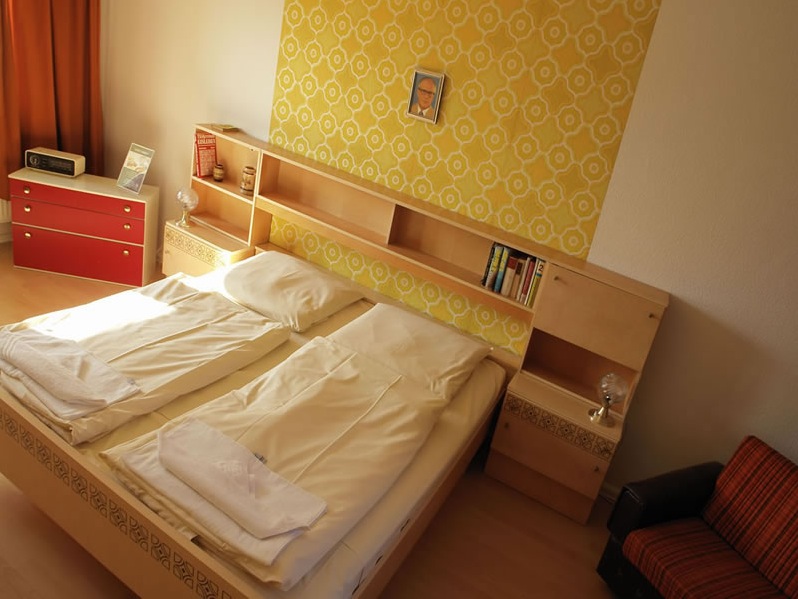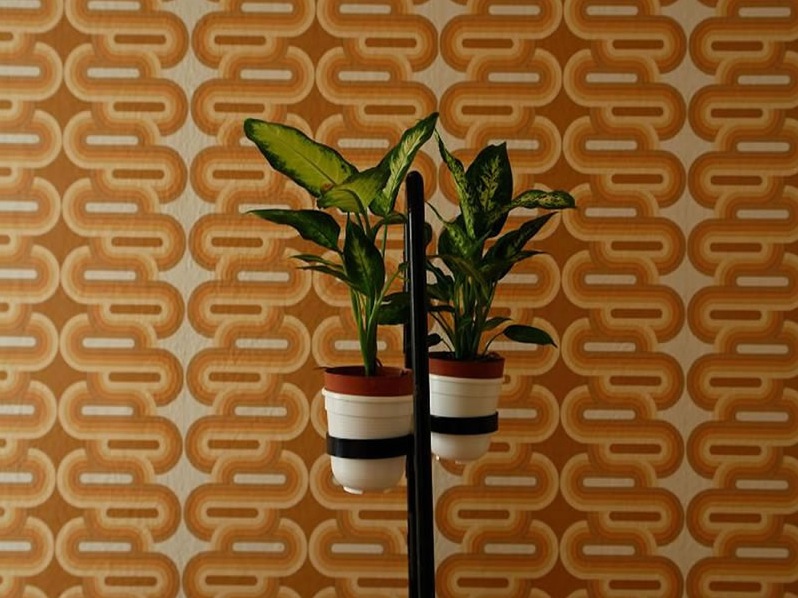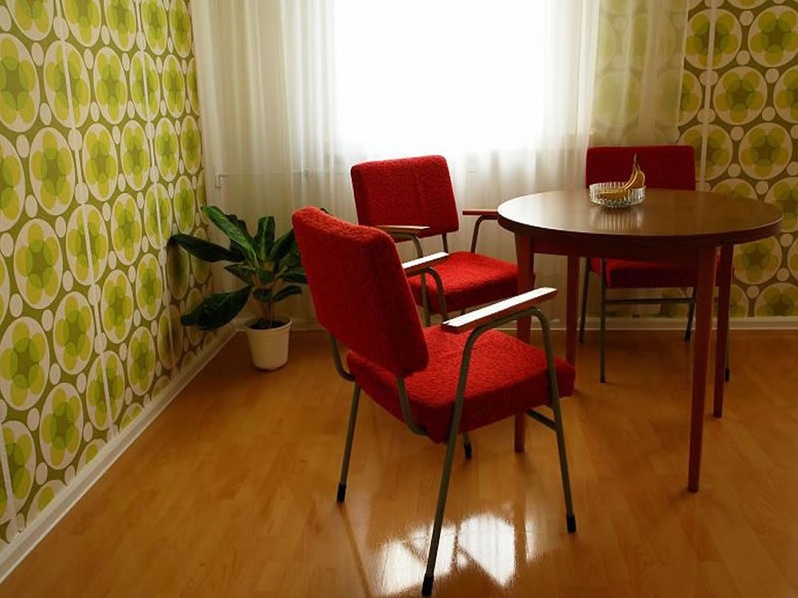 I had to grunt at the sight of those bananas on the table (as you might recall, many East Berliners had never had a banana before the Berlin Wall fell because of trade restrictions with the communist state). Press clippings I read for the hotel opening mention that room choices include an eyebrow-raising "Stasi Suite" and a retro-styled "Pioneer Camp". I can't find any evidence of this on the current website and have a feeling the references might have since been sensibly removed.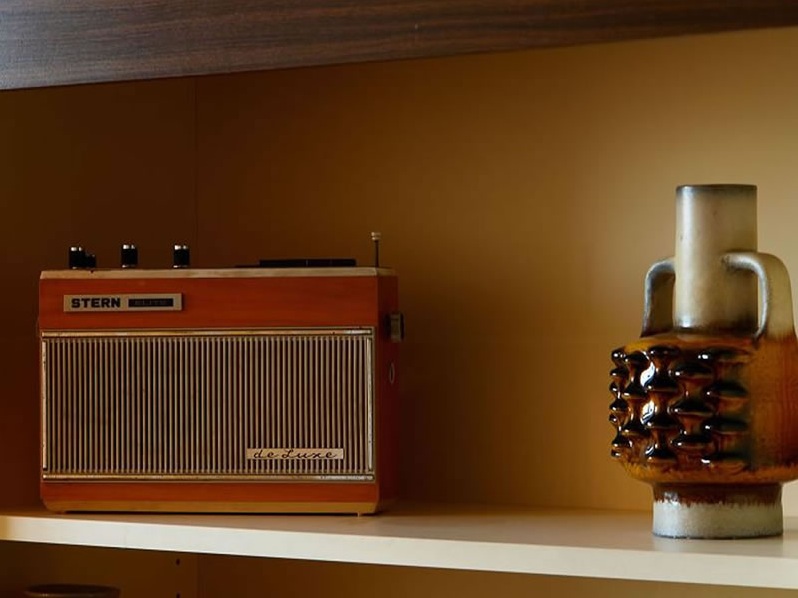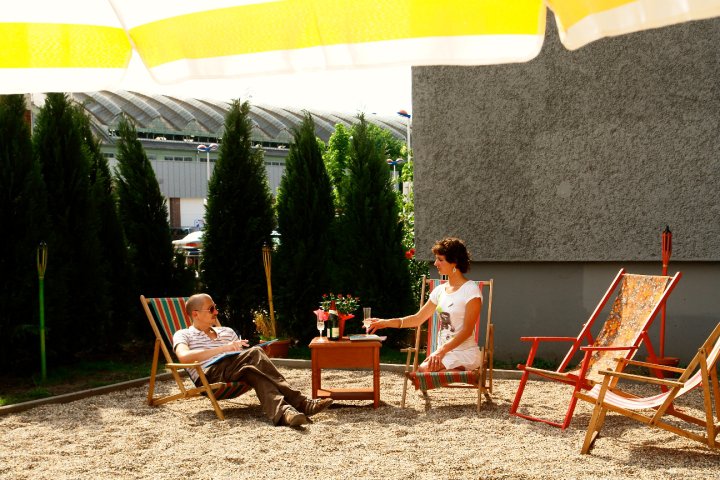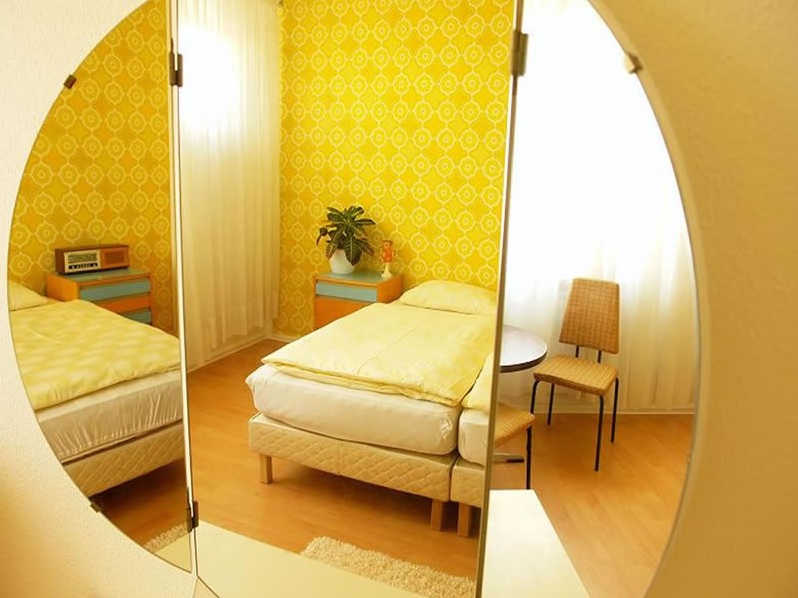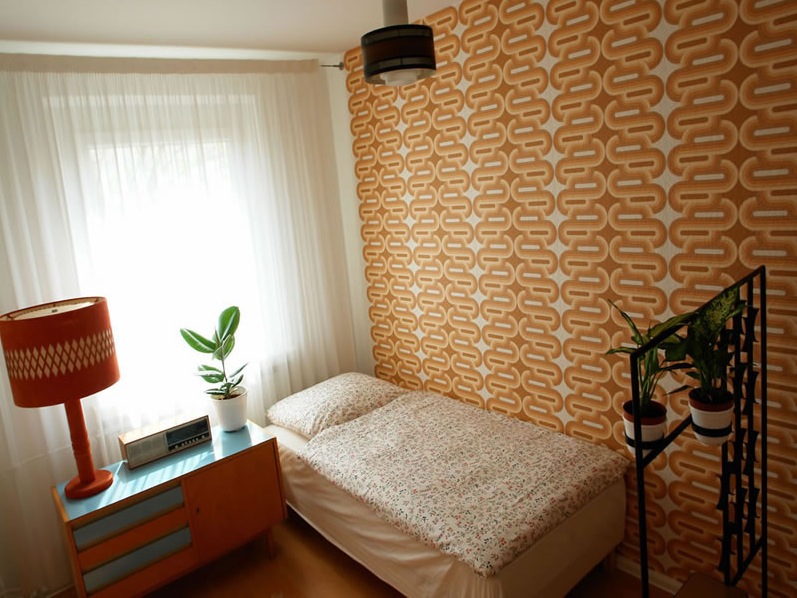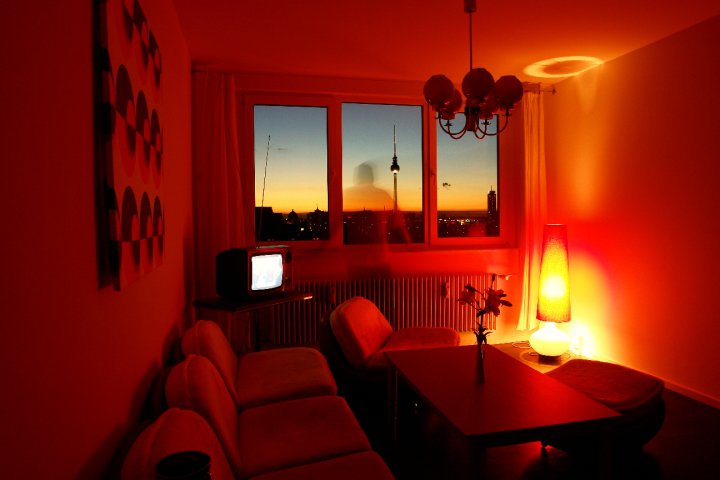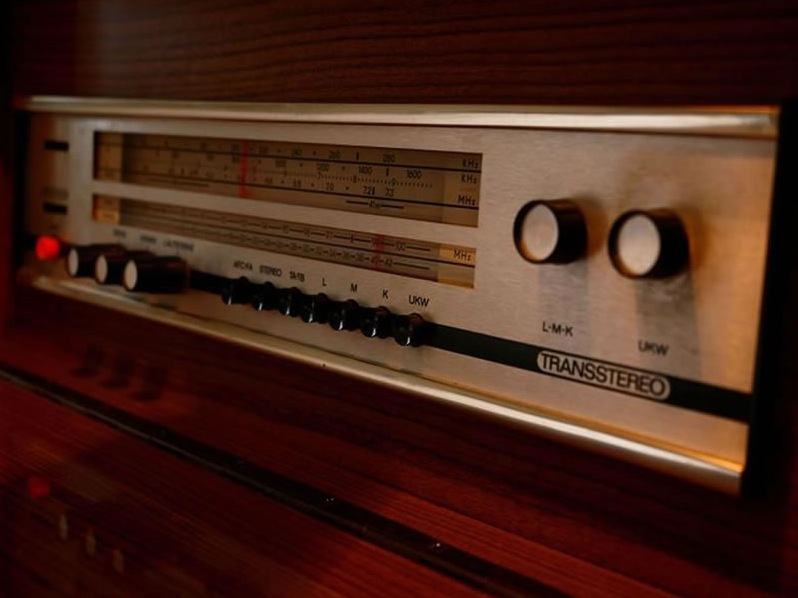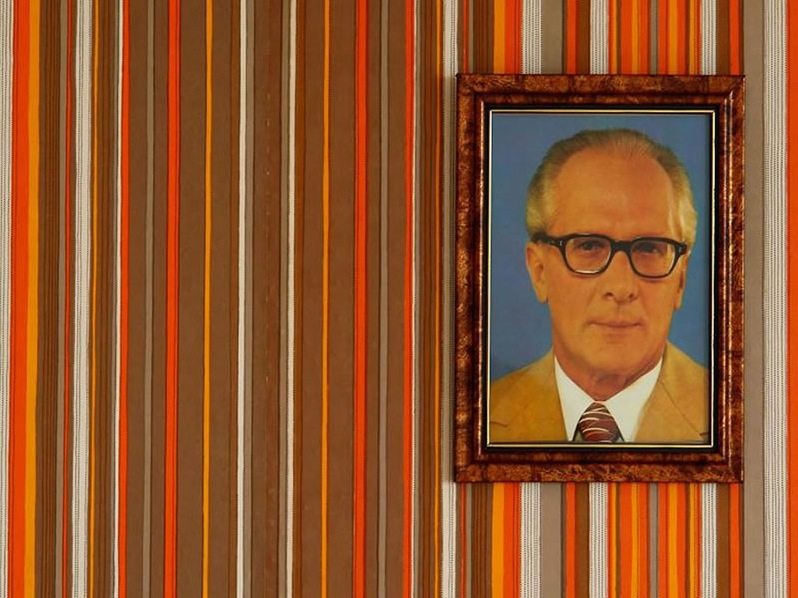 Even the room rates are priced to reflect the economy of a communist worker's state. A double 'comfort' room will set you back just €44 per night. So if you're in Berlin and communist time capsules are your thing, I say give this time travel experience a go …